Depicting an age before the stress of modern life took hold, these illustrations are an endearing reminder of the Old Quarter's former imperial life over 1,000 years ago.
Water flows around every corner, lending tranquility to the activities taken up by a generation of settlers. Merchants row boats on To Lich River, carrying foods and goods to sell. Silk-makers hang their creations on makeshift stands in the sun, waiting for the dye to dry. A woman rinses her hair by the lakeshore while next to her, a boy in undergarments is about to pour cool water over his head.
Thatched cottages give off an air of earthiness, complemented by the elegance of red-roofed townhouses. And whether a vast panorama or a focalized snapshot of activities, each painting is a humble tribute to Hanoi's past.
Local comic book artist Nguyen Thanh Phong finished them all in 2015 with the help of French architect Romain Orfeuvre. In 2011, Phong became famous after releasing a picture book that altered and re-contextualized Vietnamese proverbs to reflect a Vietnam where mass urbanization and consumerism were already reshaping people's lexicon. Cultural re-definition seems to be central to his creativity, yet with these Old Quarter illustrations, we see that capturing authenticity is also key.
Perhaps embracing this duality would be the best way to view these artworks: they are not merely a fond reminder of the past, but also a chance to juxtapose with the present.
The paintings are part of the permanent exhibition Kẻ Chợ > Phố Cổ at 50 Dao Duy Tu.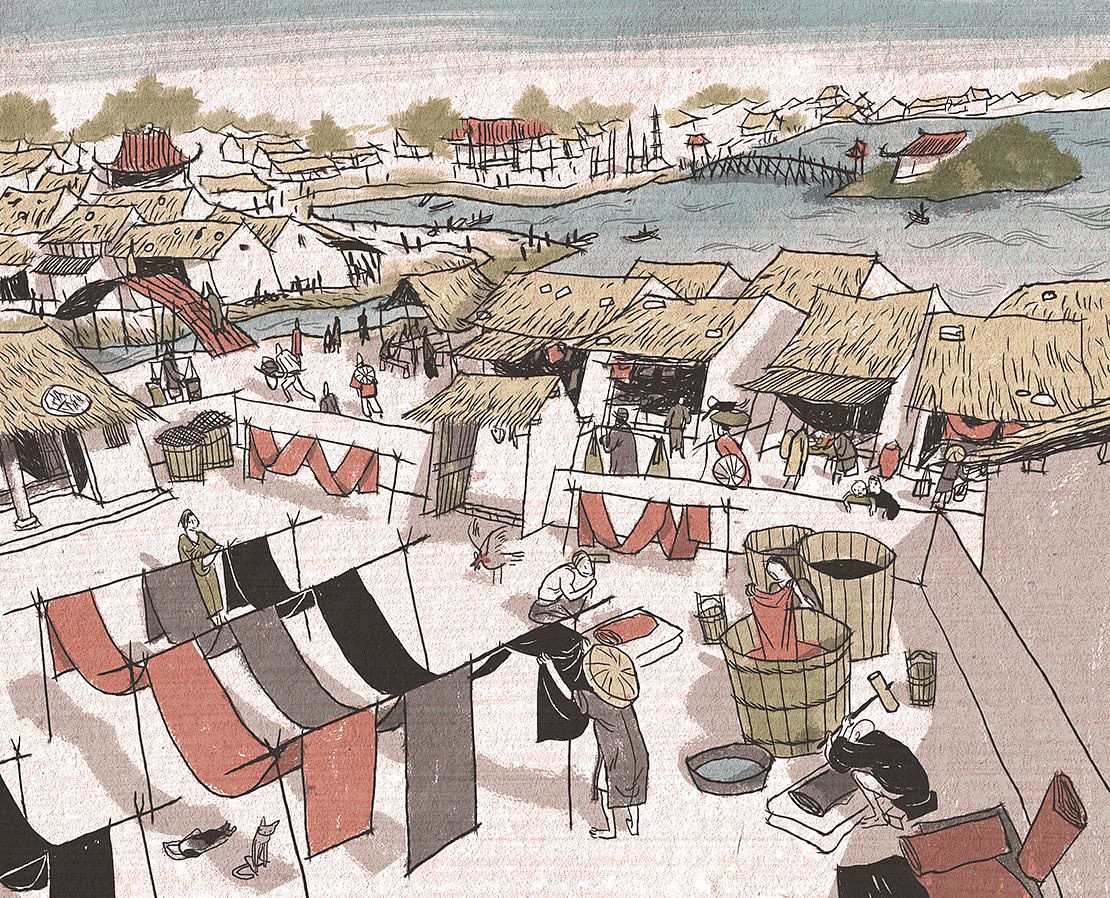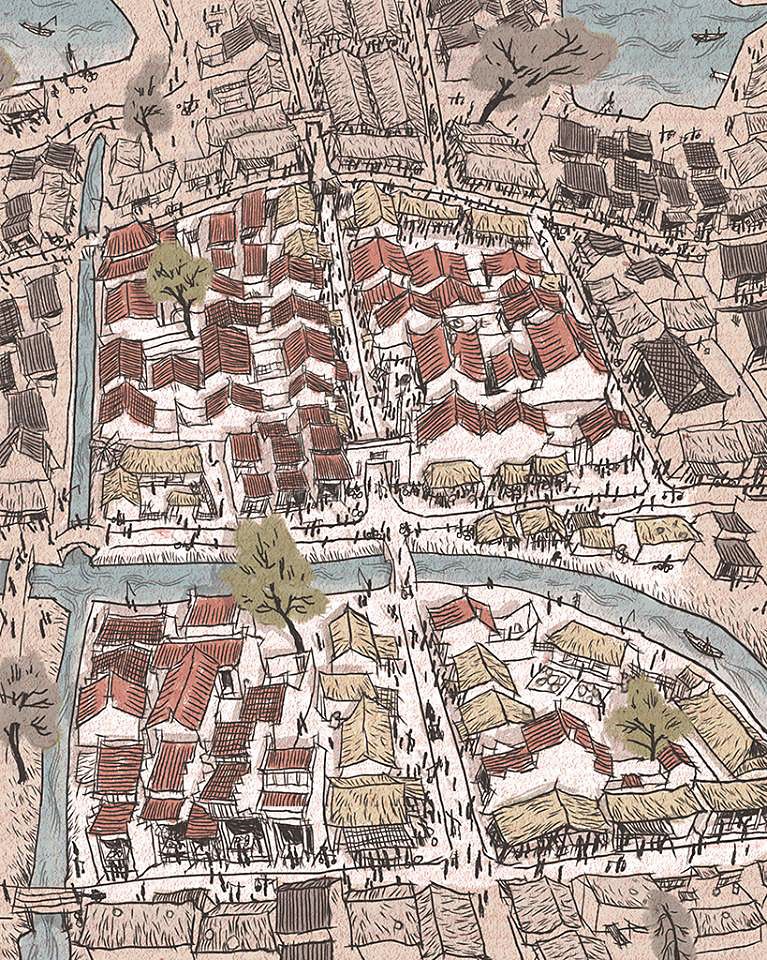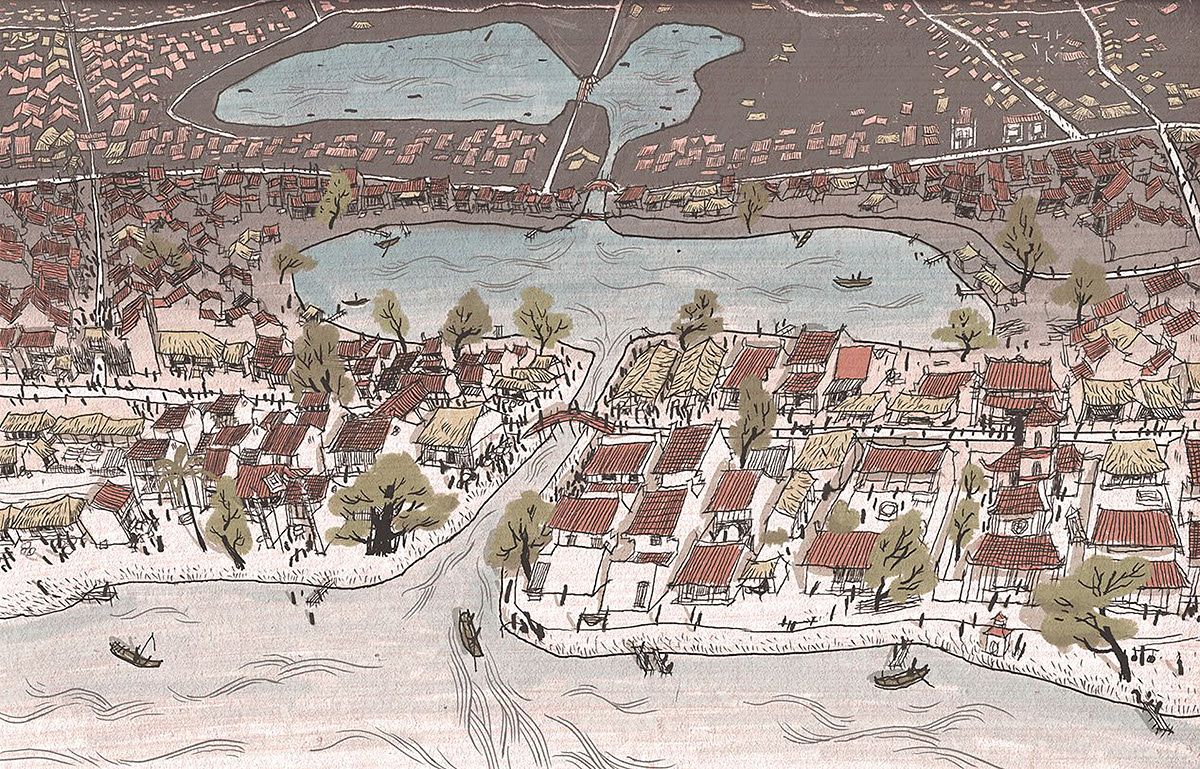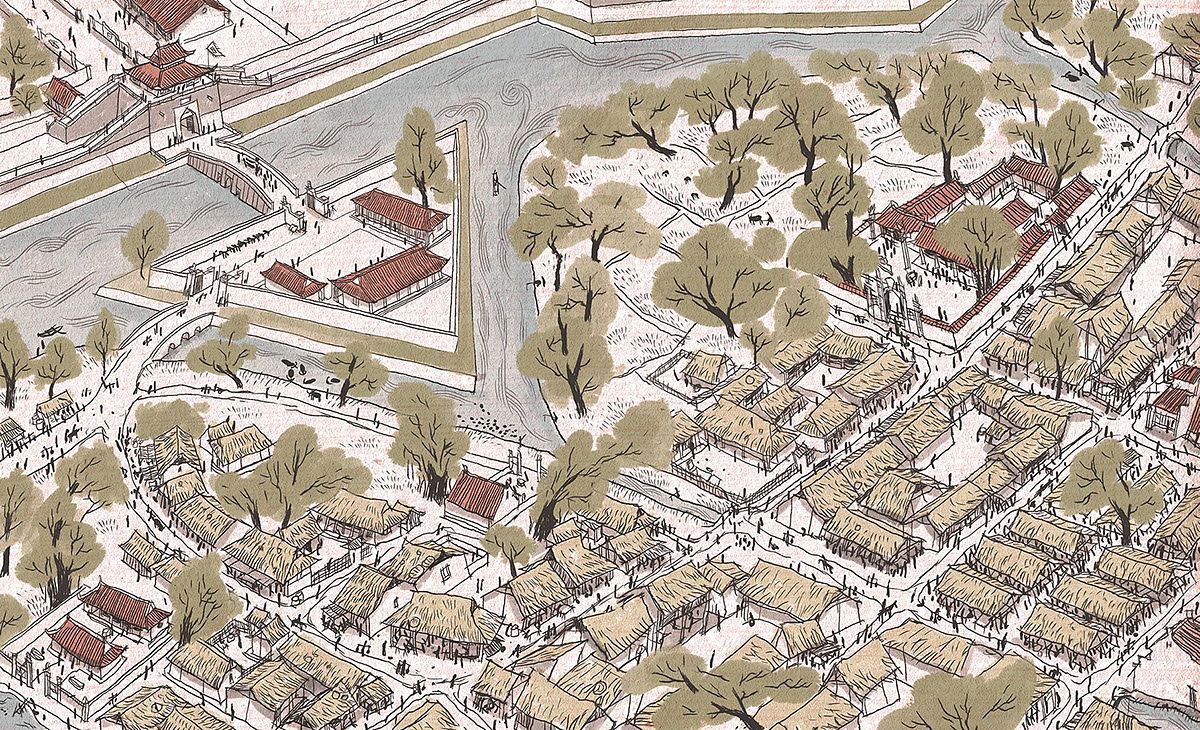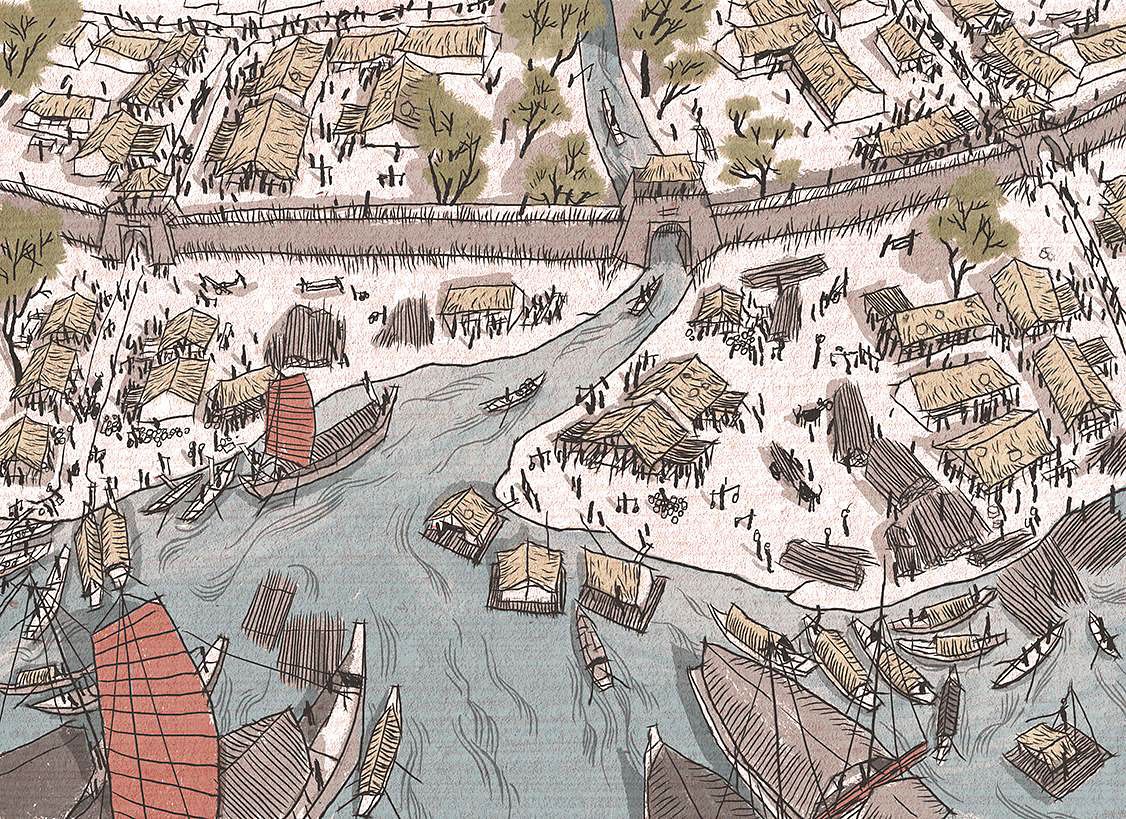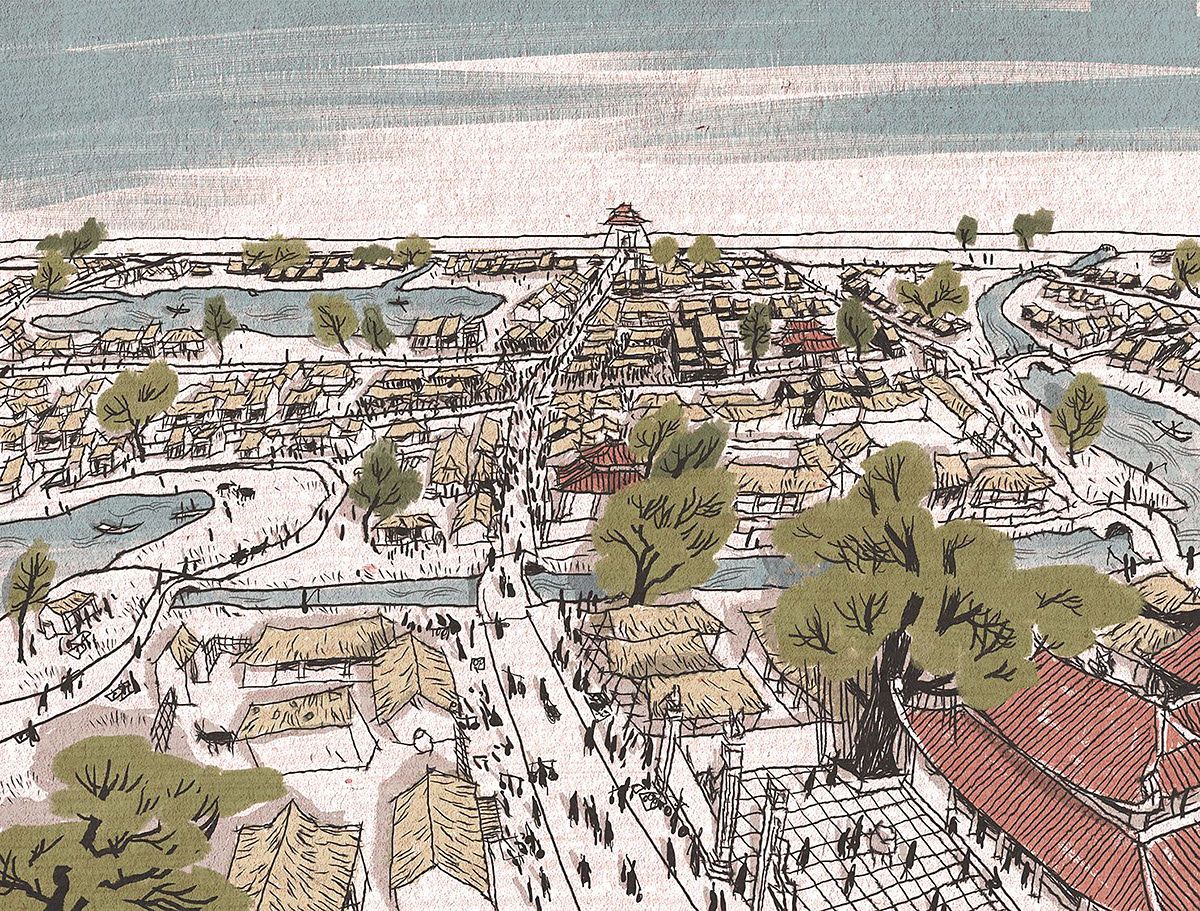 [Photos via Behance user Phong Nguyen Thanh]
---

Related Articles:
---