As hot as it gets, Hanoi's scorching summer is no match for delightful fish rolls and refreshing sour soup.
As a Vietnamese, there are a few moments that define my eating life: the first pungent bite of chả cá Lã Vọng, a bánh cuốn soaked in lime and spicy fish sauce, a broiling bowl of quail eggs and bánh canh in the central highlands. Sâm Cây Si's slick, indulging nem cá, or fish spring rolls, is one of those.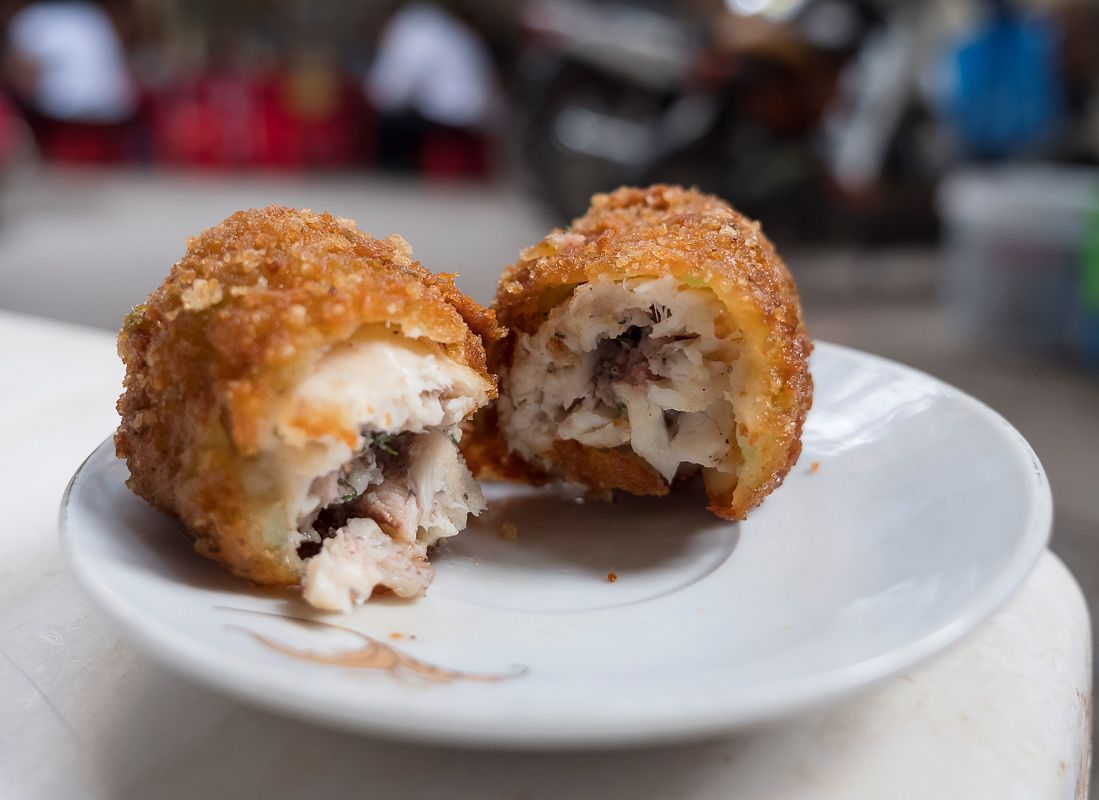 To dissect the delight: there's chopped pork, wood-ear mushrooms and fried shallot as stuffing, a thin-cut perch fillet as the wrap, then it's all deep fried until crunchy and bouncy as a cheese stick. Sour and spicy fish sauce to dip in is a must. To end on a high note, take a sip of trà đá to remedy the greasiness.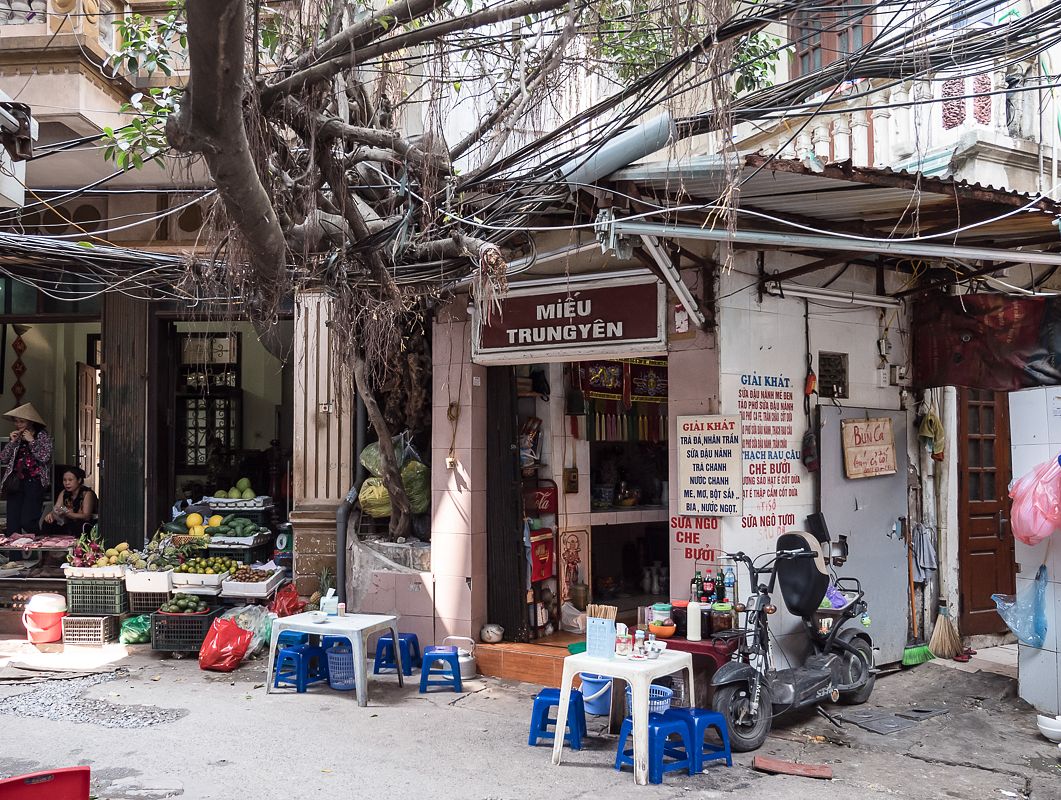 Then comes bún cá — a hot bowl of fish noodles. In the hierarchy of Vietnamese noodles, bún cá is not elite compared to phở, bún chả, or bún bò Huế, yet it is no less delectable. Sâm Cây Si's bún cá is all about blissful crustiness: deep-fried fillet, hollow stems of water dropwort (rau cần) and on top, a fresh slice of pineapple. The broth has ample umami flavor from the fish stock, is aromatic thanks to fresh dill, and sour after adding tomatoes.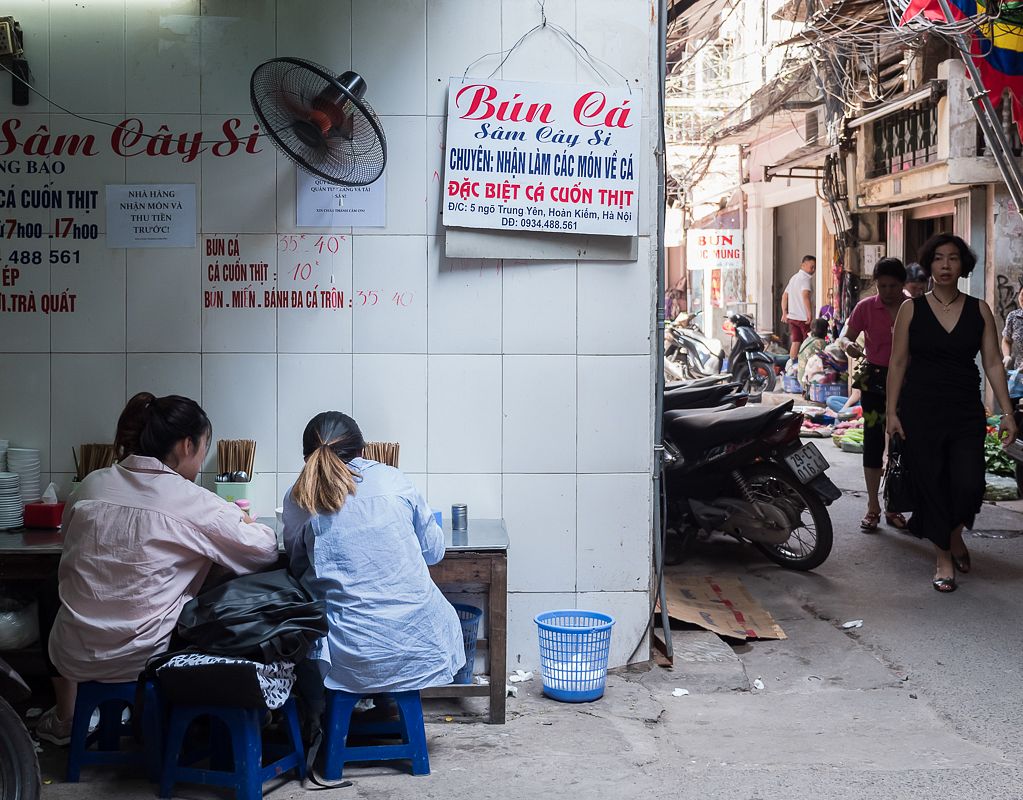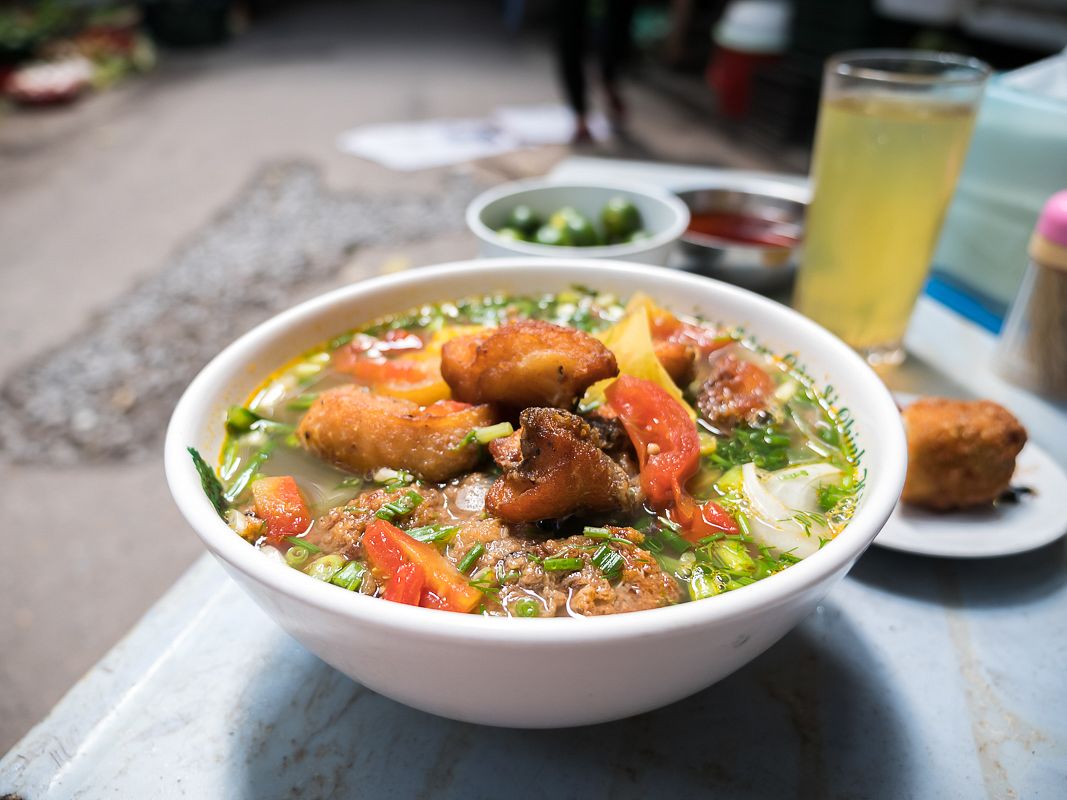 Yet the refreshing feeling of consuming Sâm Cây Si's bún cá doesn't come entirely from the soup itself. Apart from neighboring tiny temple and a weeping fig (cây si in Vietnamese, which has become part of the name for the stall), this bún cá shop also blocks the alley and the way into an entire market, which makes sitting on one of its tiny stools even more exhilarating. The whole setting is intimate: strangers sitting shoulder-to-shoulder facing fruit vendors only a few hundred centimeters from passing motorbikes.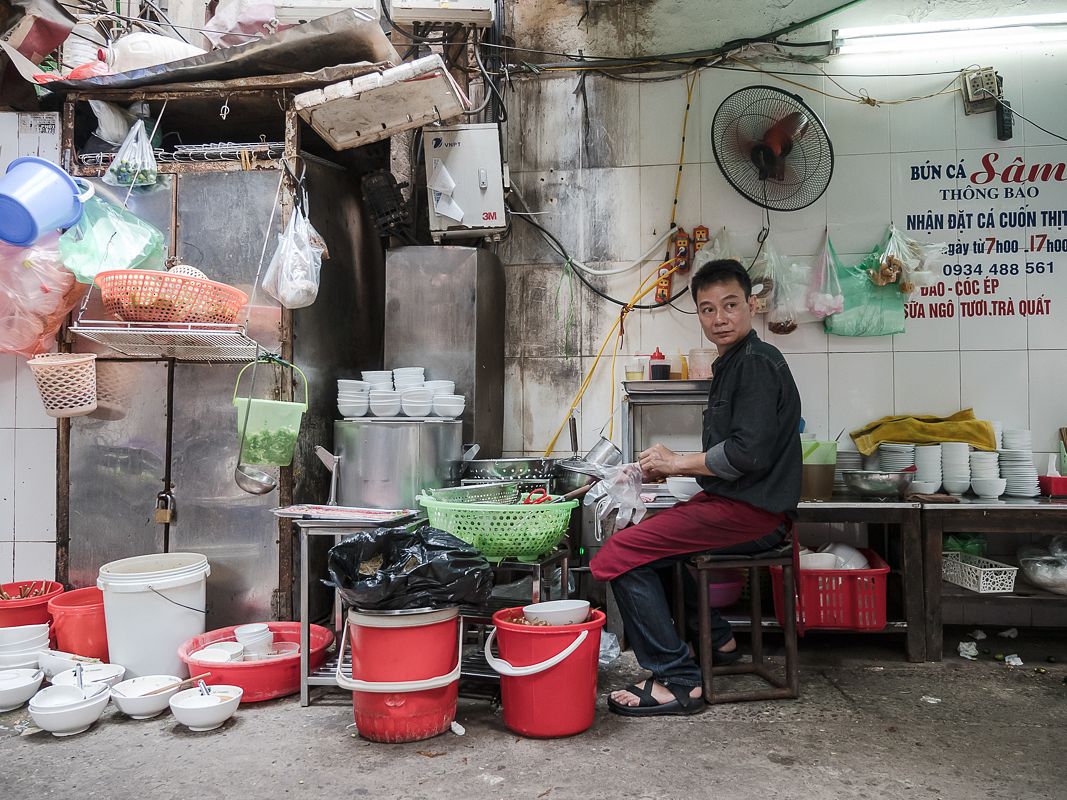 Sâm has been selling bún cá for over ten years with the help of a team of daughters and sons-in-law. Though it's undoubtedly hectic, the team are not another of Bourdain's "cussing noodles." As humble as it gets, bún cá and fish rolls at Sâm Cây Si are the utmost delights one could hope for on upcoming scorching summer days.
Bún Cá Sâm Cây Si is open from 7am to 5pm.
This article was first published on Urbanist Hanoi in 2018.
To sum up:
Taste: 5/5
Price: 5/5
Atmosphere: 4/5
Friendliness: 5/5
Location: 3/5
Trang Bùi is addicted to shrimp paste and gets kicked out of 50% of street food restaurants.
Bún Cá Sâm Cây Si
5 Ngõ Trung Yên, Hoàn Kiếm District, Hanoi