When a friend of mine returned home after living abroad last year, he longed for a bowl of bún cá. I suggested the classic Hanoi dish, with satisfyingly oily deep-fried fish, but he had other ideas — a fresh feast originally from Thai Binh, located almost 100 kilometers from the capital.
We ventured to a narrow, lively alleyway close to Tràng Tiền Plaza. The restaurant is in a dimly lit room in a crumbling old colonial house. I noticed bowls of pickled bamboo shoots on the tables which, it turns out, are prepared specifically to go with the bún cá they serve. That point alone marks a clear departure from the dish's Hanoian cousin.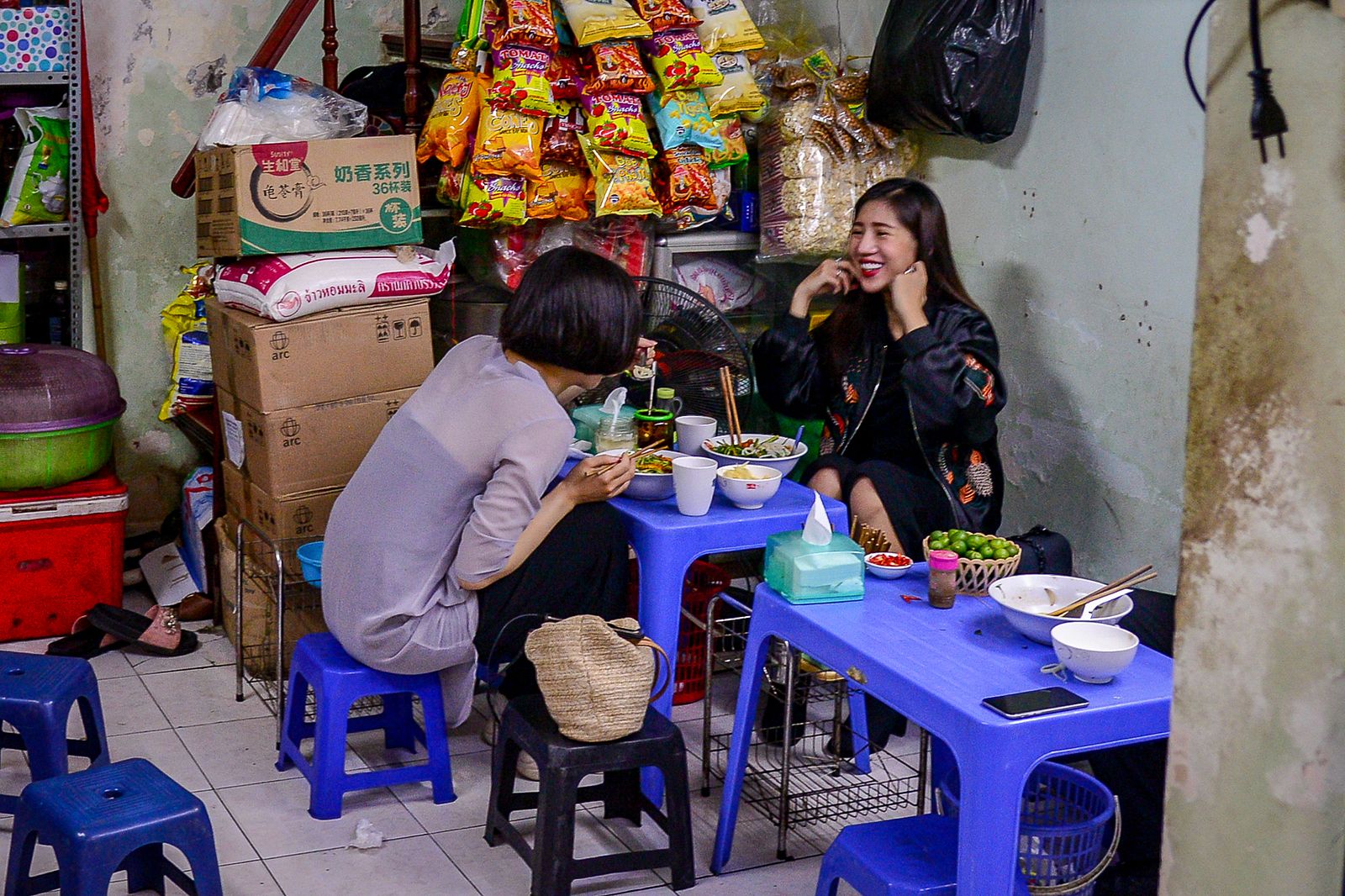 When my bowl arrived, I saw how the broth barely covered the bún in my bowl. The noodles were also thicker — more akin to those served with bún bò giò heo — and the soup had a distinctive taste formed from fish stock and a hint of sour tomato. But what really topped it off was the meaty chunks of richly hued snakehead fish.
The fish held firm between my chopsticks yet, as soon as it entered my mouth, its tender flakes fell apart gorgeously. Later, I was told that these plump and juicy pieces were carefully picked from prime cuts and, to achieve their burnt orange color, they were braised in a rich mix of turmeric and cashew powder.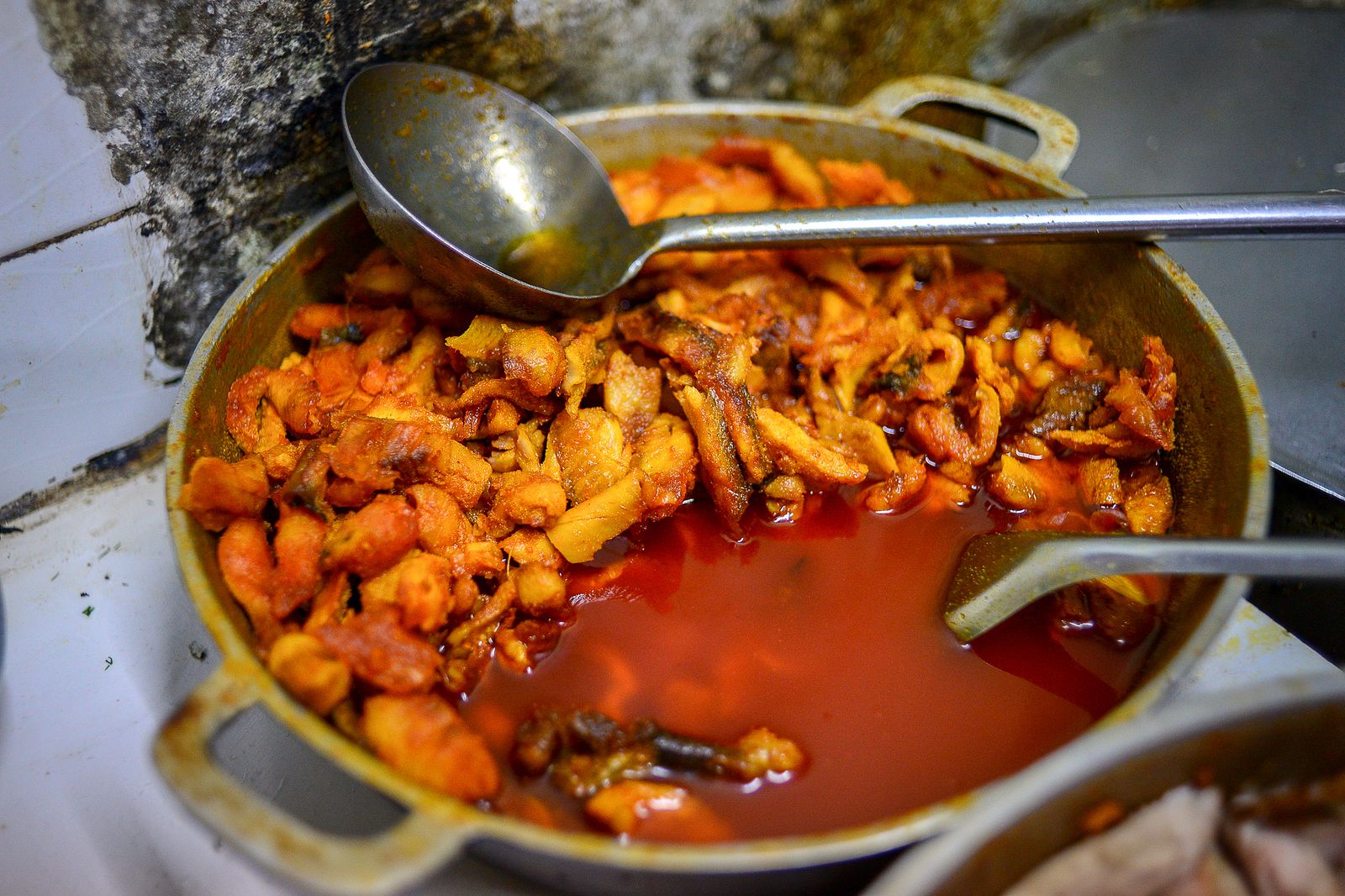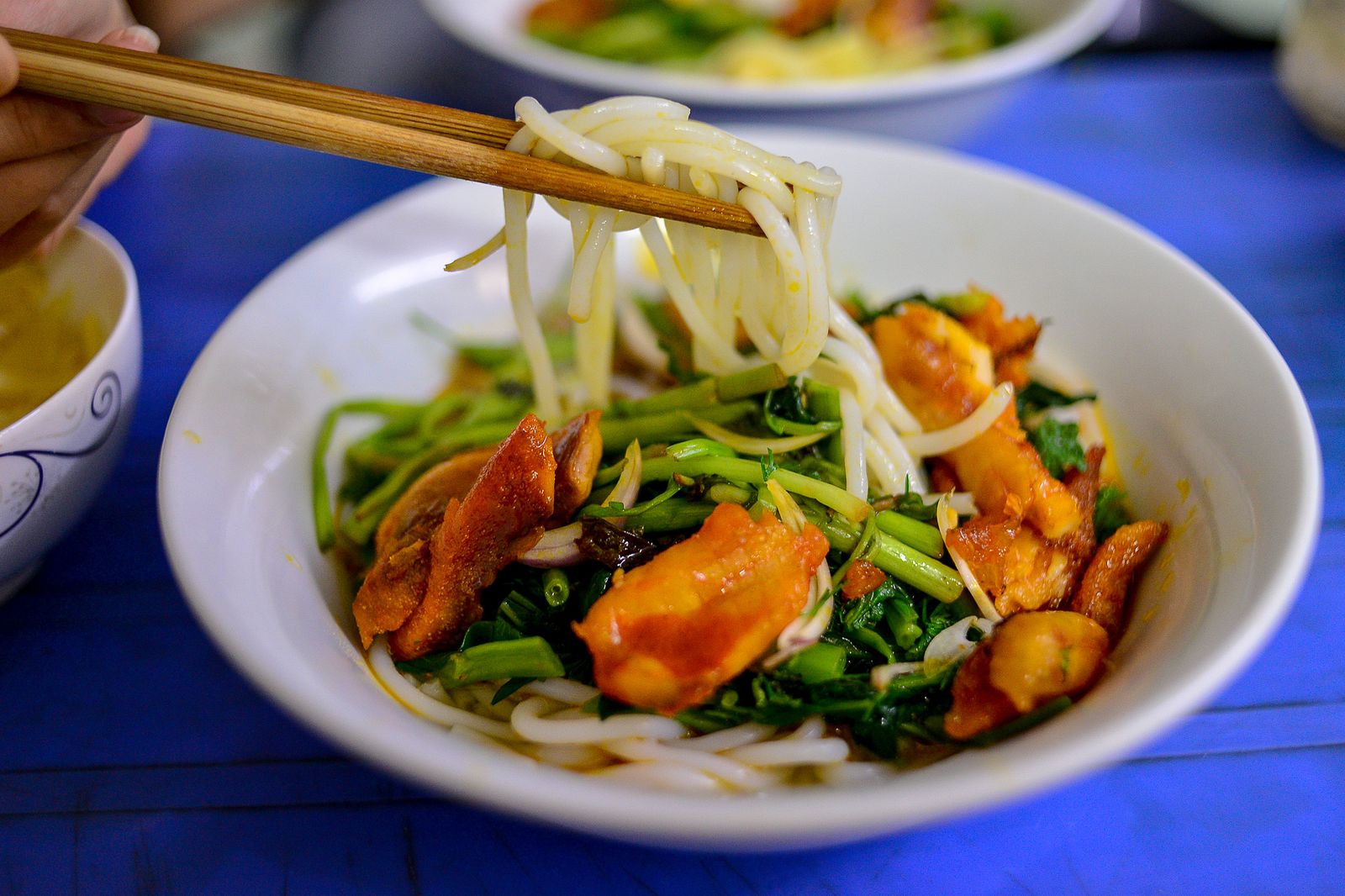 Feasting merely on fish and noodles can be a tad heavy; thankfully they are served with steamed seasonal vegetables such as morning glory, celery or water mimosa (rau rút) to add freshness. And if that wasn't enough, the aforementioned tangy bamboo shoots easily balance out the heartiness of the bowl.
If I had come by a little later in the day, closer to noon, they would have been serving pork rinds with each meal. These crunchy, fatty, deep-fried snacks are a favorite among office workers who regularly swing by.
The restaurant's owner was born in Thái Bình City but moved to Hanoi years ago. She tried and failed to sell general household goods before eventually offering customers her hometown's celebrated noodle soup. Initially, only those familiar with the dish came by, but word gradually spread, and these days her restaurant is always brimming at meal times.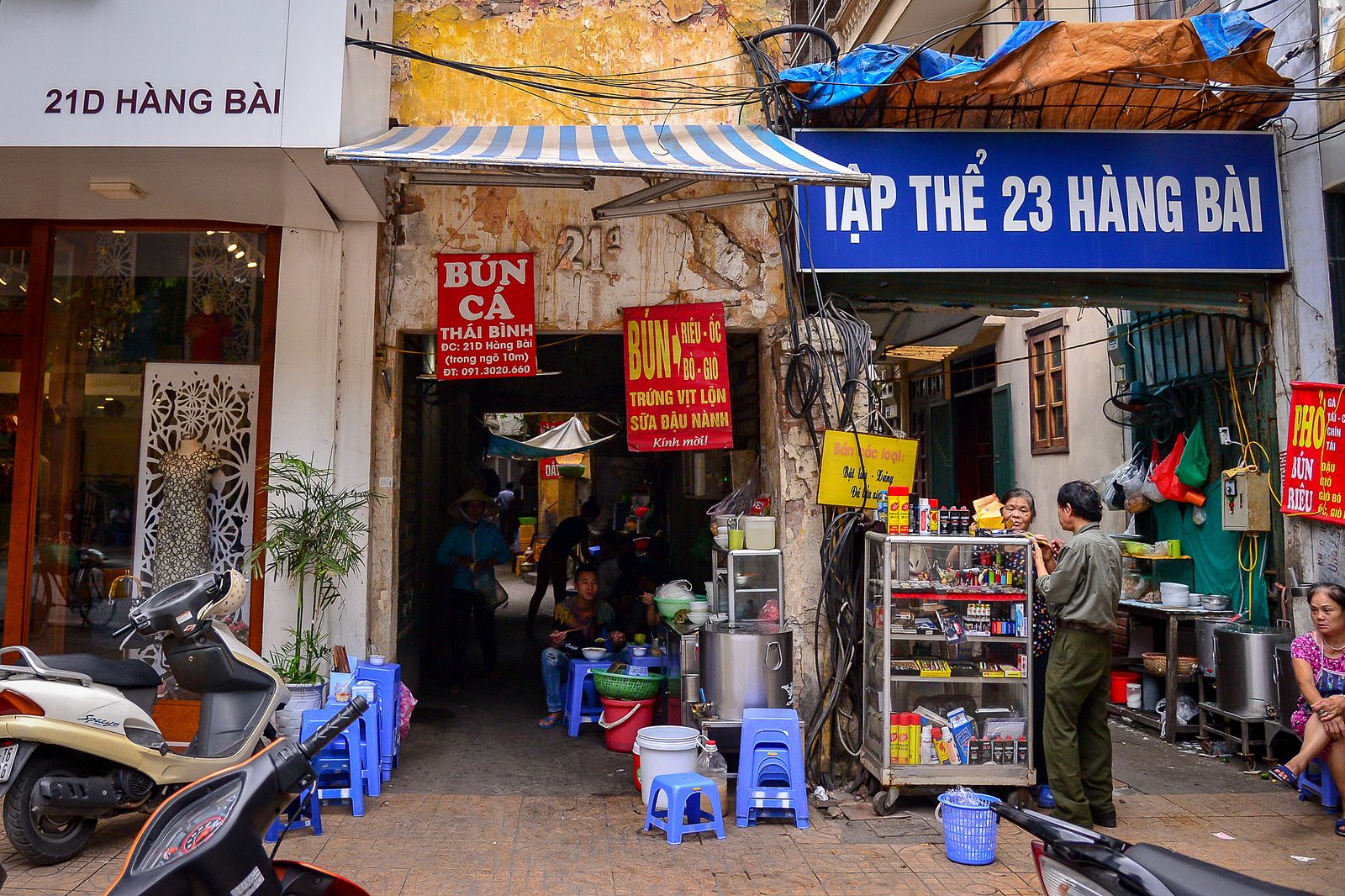 If you come by motorbike and are unsure of where to park in the tiny lane, keep heading straight past the shop and you'll see a big yard used by the community there. Parking is free. Bún Cá Thái Bình opens from 7am to 8pm daily.
To sum up:
Taste: 4/5
Price: 5/5
Atmosphere: 4/5
Friendliness: 5/5
Location: 4/5
Hà Tạ absolutely loves food and dreams of selling noodles.
Bun Ca Thai Binh
21D, Hàng Bài Street, Hoàn Kiếm