Hanoi's café scene is saturated with cafés selling a vision of the past.
Spend a few minutes inside one of the 30 Cộng Caphes spread across the city and this fact becomes abundantly clear. And that's without even setting foot inside any imitation copycats. Yet if you're looking to indulge in something other than branded, cookie-cutter nostalgia, Căng Tin 109 remains a decent option.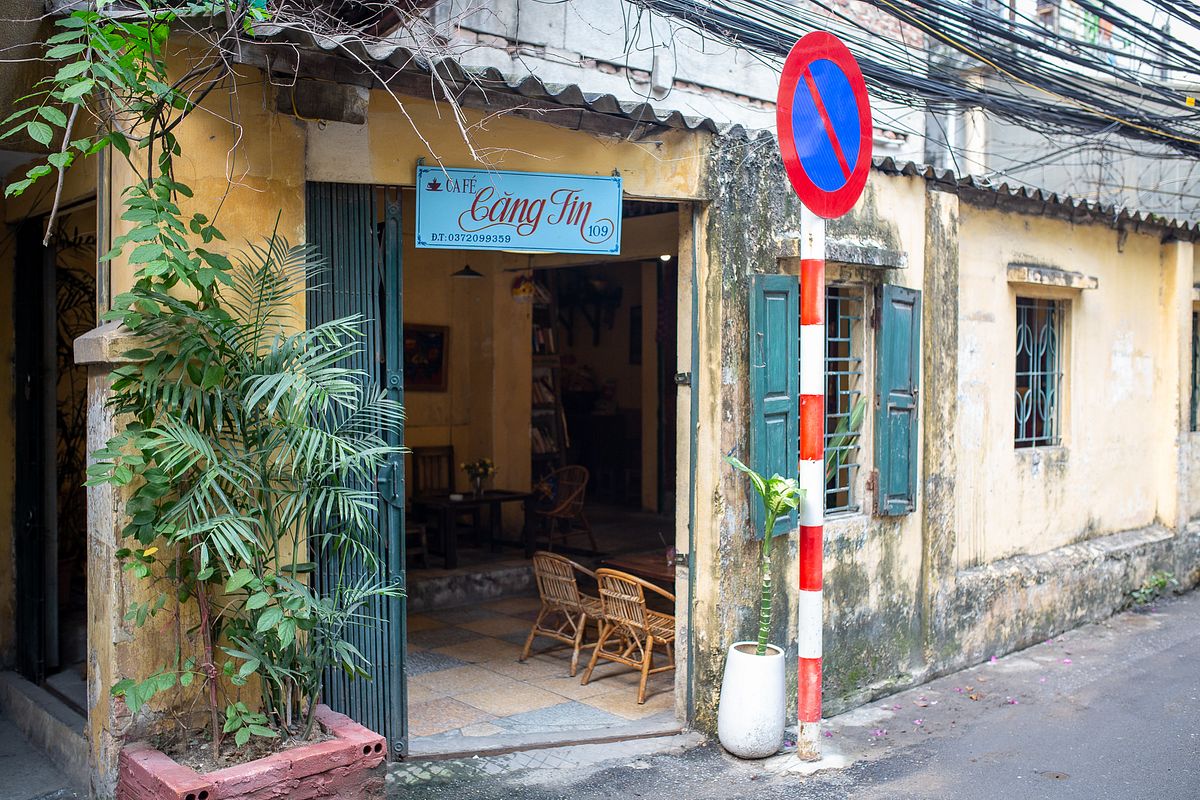 Nestled in the alleyways between Xã Đàn Street and Ba Mẫu Lake in Đống Đa District, an afternoon spent at Căng Tin (which translates to "canteen") feels like an altogether more authentic experience than you're likely to find in a multinational chain.
Forget seeing chipped metal camping mugs in every location. Thanks to décor that includes old-school wooden tables and chairs, somewhat dilapidated walls, paintings of fish, some Vietnamese flags, framed pencil drawings and flowers, Căng Tin feels like you're sitting in a Vietnamese grandmother's house. It all feels a bit hodgepodge without being tacky or garish, which equates to coziness in my book.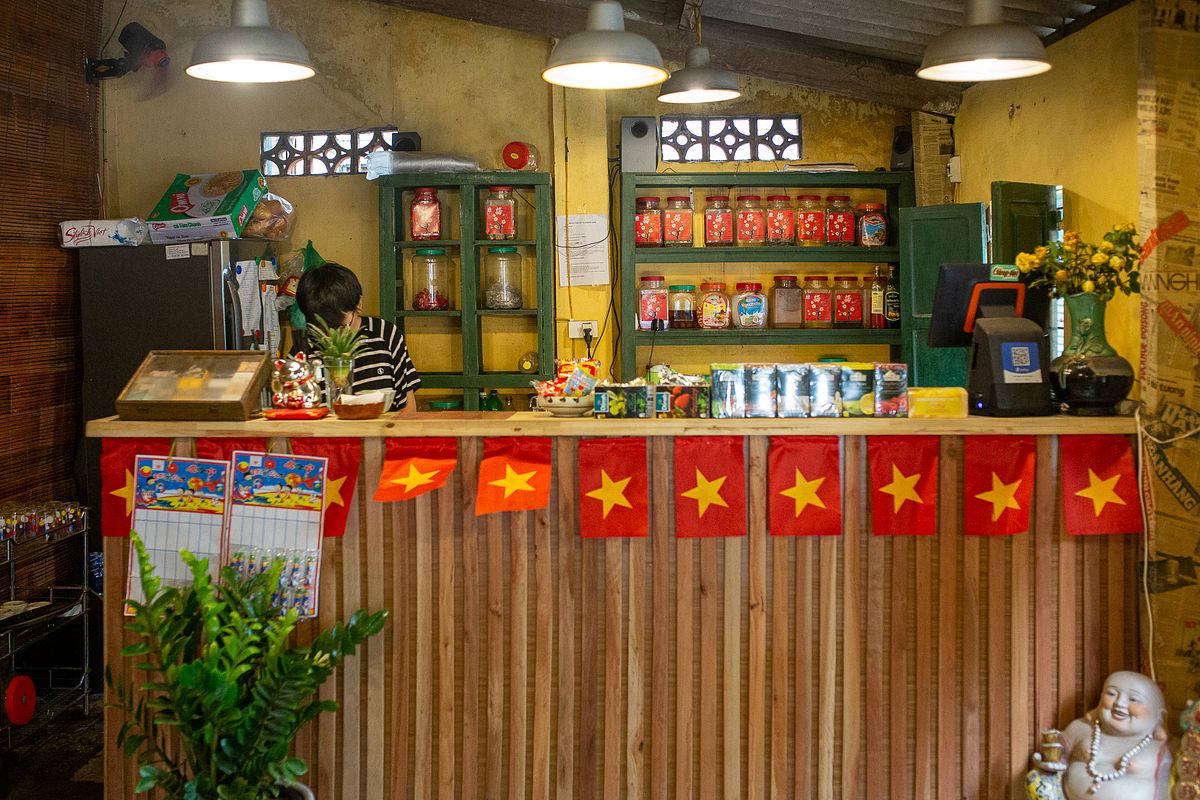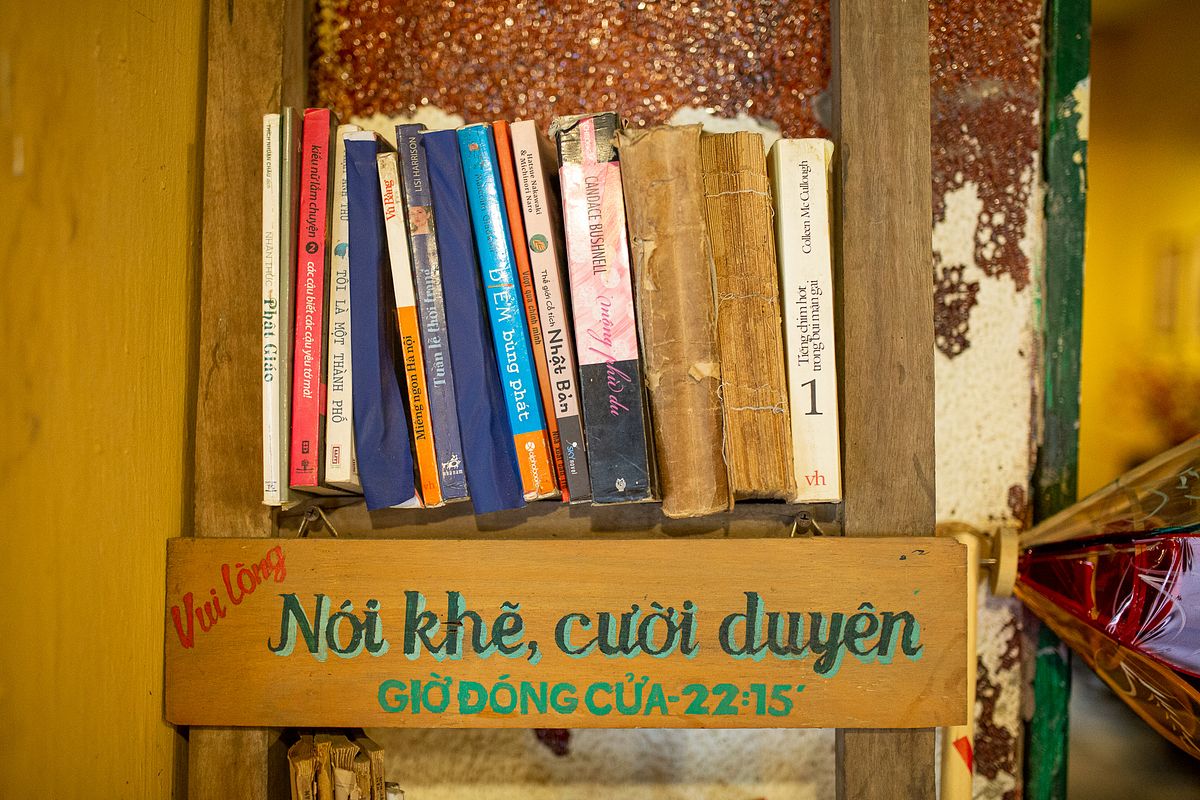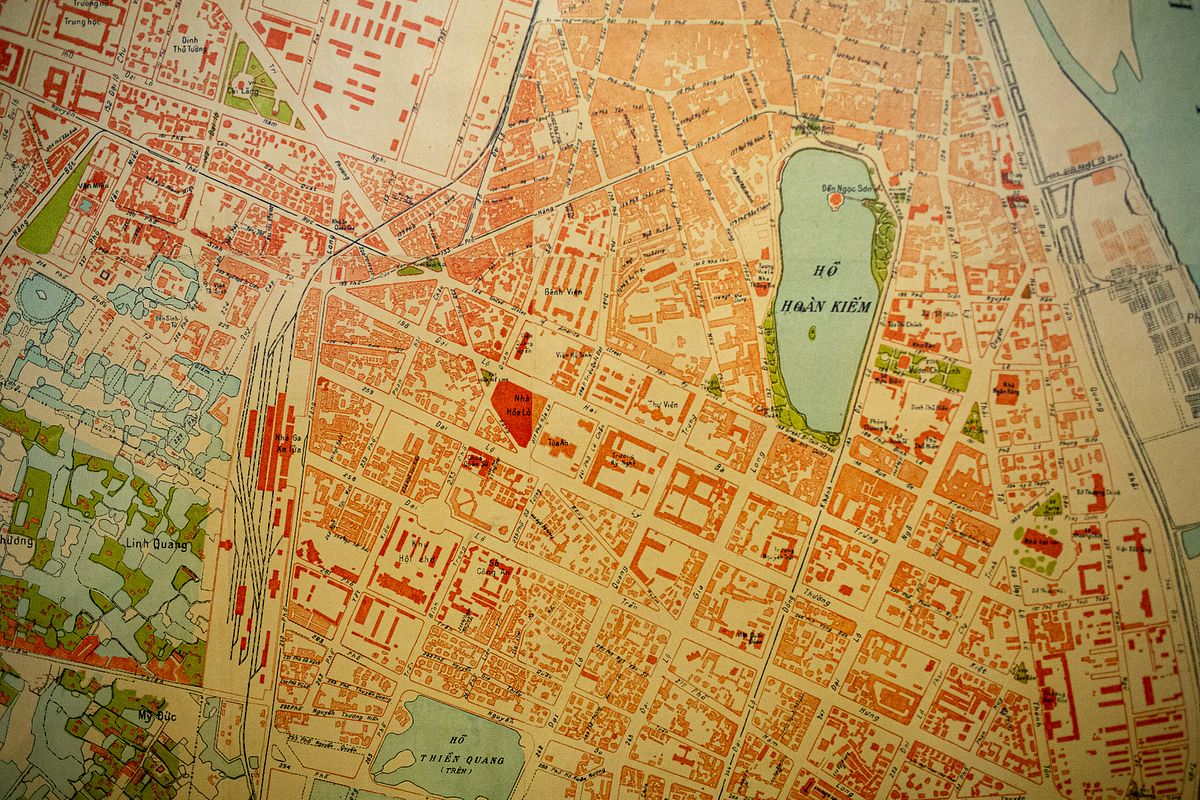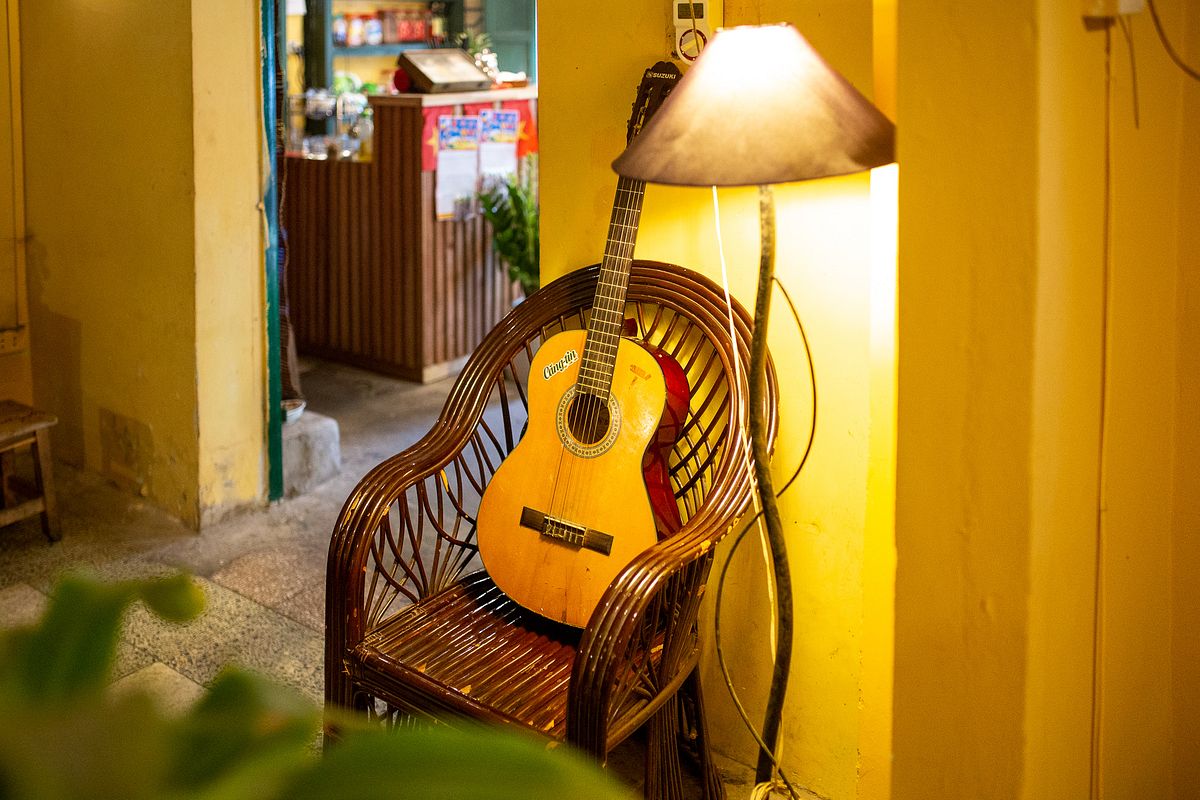 The communal bookcase, filled with worn Vietnamese-language novels and non-fiction books available to borrow, is a nice touch too. The premises stretch across two buildings separated by mere meters across the alleyway, which is a visual delight in itself.
While the café is aiming for an old-school aesthetic, its clientele is decidedly new-school. Don't be surprised to see any number of hip university students hanging out and sipping tea while plucking the guitar and looking effortlessly cool.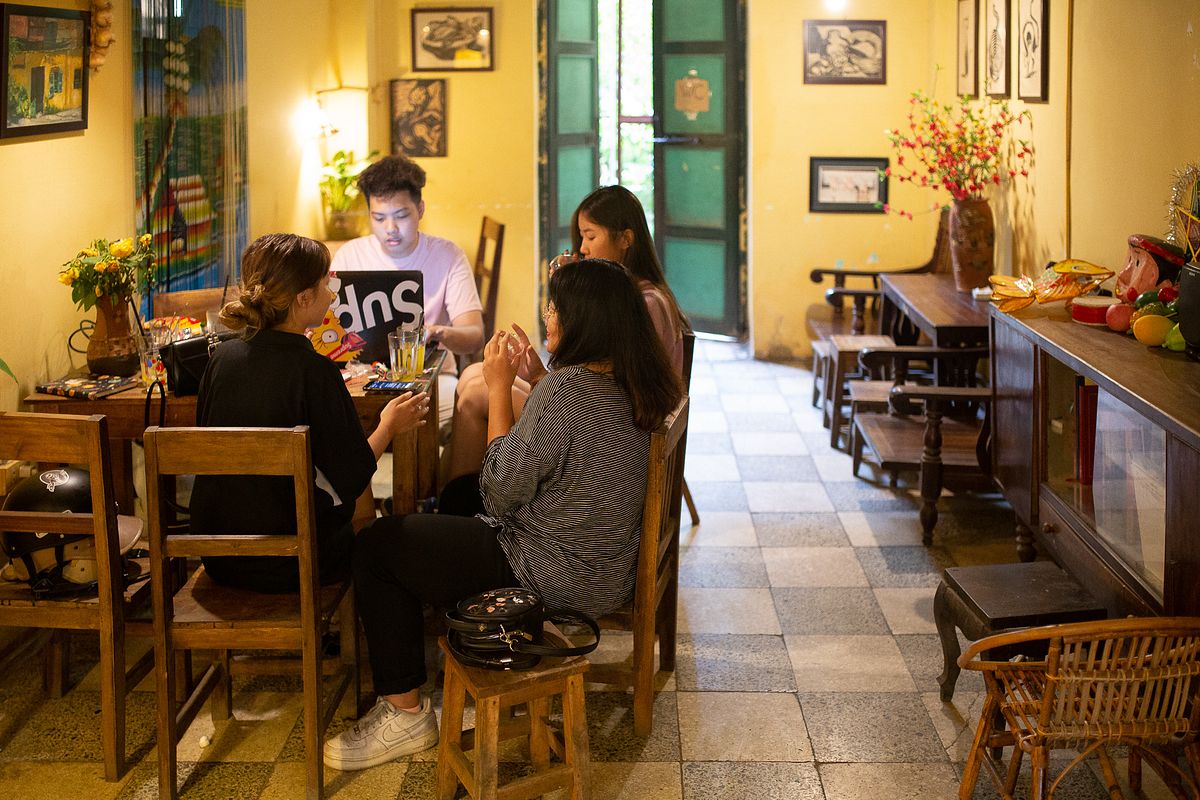 Not to worry though, as — unlike their equivalents elsewhere — Hanoi's cool kids are approachable and friendly, so much so that the 20-somethings working here are more than happy to answer questions about the café's history and surroundings.
A young Hanoian named Hằng opened Căng Tin about nine years ago. She offered cheap drinks in an environment filled with nostalgia — for an era almost no one inside is old enough to remember.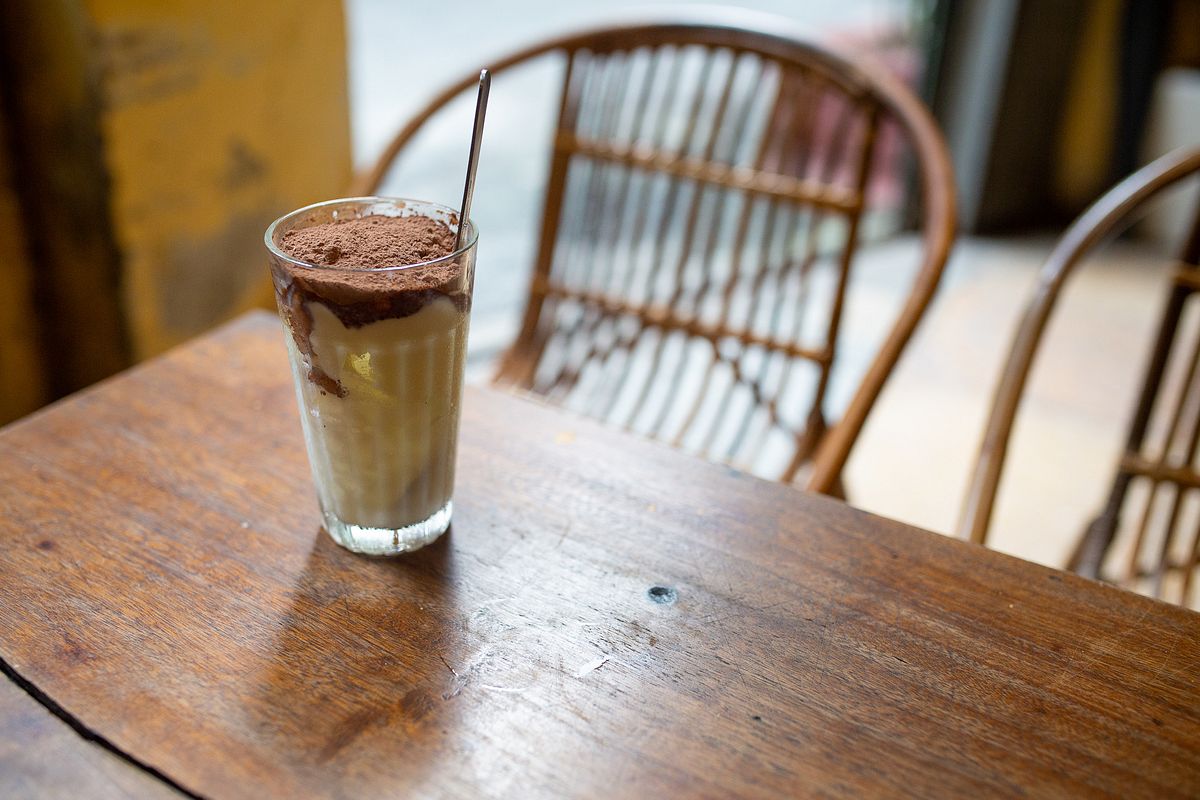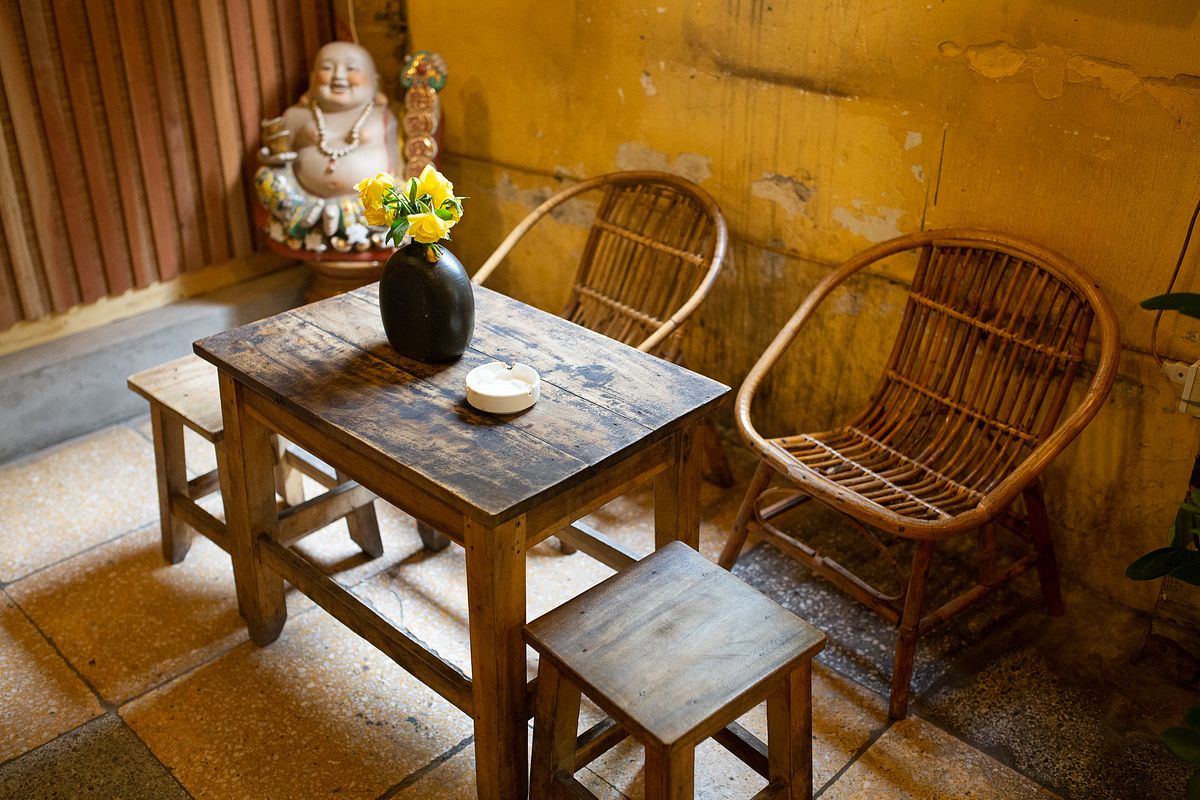 Between the two buildings are a few trees and a stone featuring carved Chinese characters telling you to dismount your horse. Best to leave it at home anyway, it won't fit through the alleyways.
Not too far from the café itself, towards Xã Đàn Street, lies the area's main architectural gem — a large gateway covered in more Mandarin that marks the entrance to what was once Kim Liên Village. It is through this structure and the buzzing hive of traffic and street activity around it that one tends to pass on the way to Căng Tin.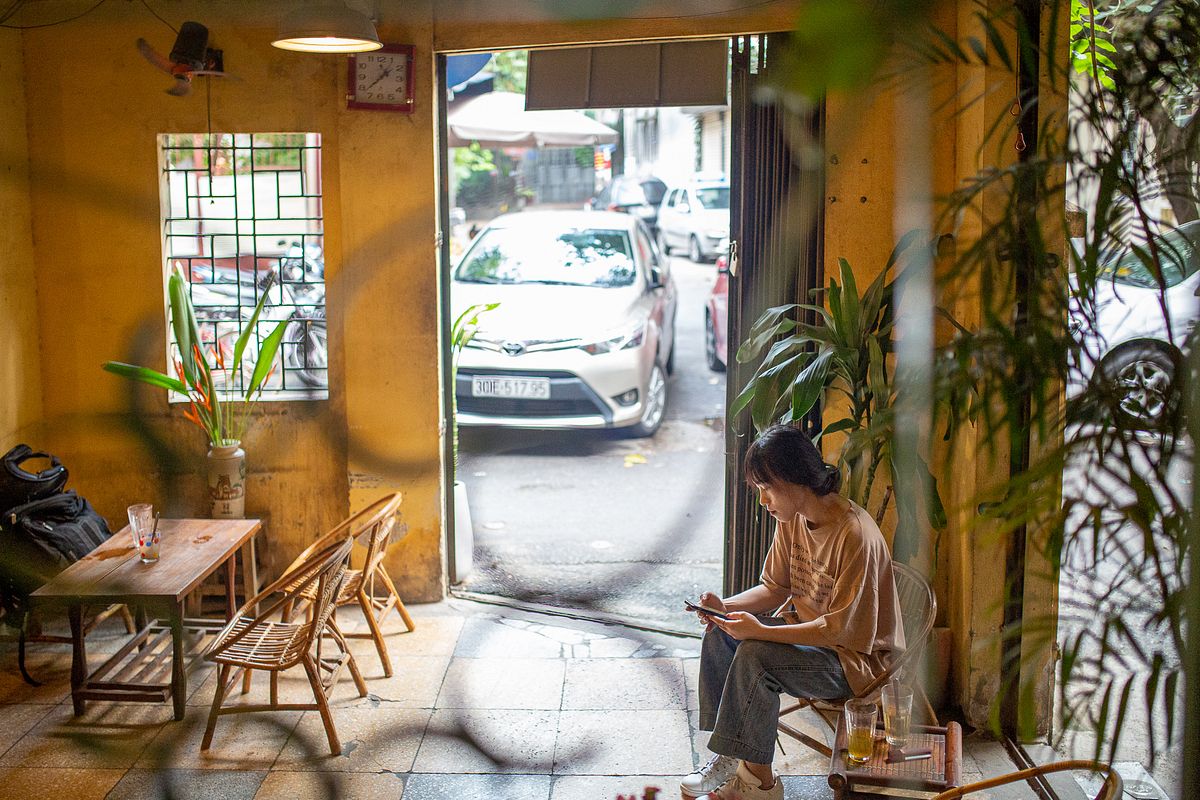 As for the drinks, I was told the kumquat tea is a specialty. I went for my old reliable order of passion fruit juice, which was refreshing and not too clogged with pulp and seeds. And with no less than 14 different types available — from your standard Lipton to healthier ginger or orange and peach — tea lovers will be at home here.
While the name may translate as canteen, Căng Tin is altogether more cozy than anywhere you may have had school lunch. If anything, the space is akin to your grandmother's front room, except this time she also invited her 10 coolest grandchildren to hang out as well.
Căng Tin 109 opens from 8am to 10pm. Find them at 31 Ngõ 198 Xã Đàn, Đống Đa, Hanoi.
This article was first published in 2019 on Urbanist Hanoi.
To sum up:
Taste: 4/5
Price: 5/5
Atmosphere: 4/5
Friendliness: 4/5
Location: 5/5
Căng Tin 109
31 Ngõ 198 Xã Đàn, Đống Đa, Hanoi