The Old Quarter's labyrinthine streets contain so many eateries that newcomers can easily feel overwhelmed.

Phở, bún chả and spring rolls are undeniably the best-known street foods in the capital. Mỳ vằn thắn (wonton noodle soup) may be less well-known, yet the meal holds a special place in the hearts of Hanoians.
The dish was popularized by former Chinese residents of Hanoi, at least until the exodus of Chinese merchants in 1979 as a result of the Sino-Vietnamese War. Since then, this down-to-earth dish has been hawked by local Vietnamese vendors.
There are dozens of mỳ vằn thắn stalls in Hanoi and, having sampled the soup at several locations across the Old Quarter, I can confidently say that for me, My Van Than - My Sui Cao Tom Tuoi, located on Hang Phen Street, stands head-and-shoulders above the rest.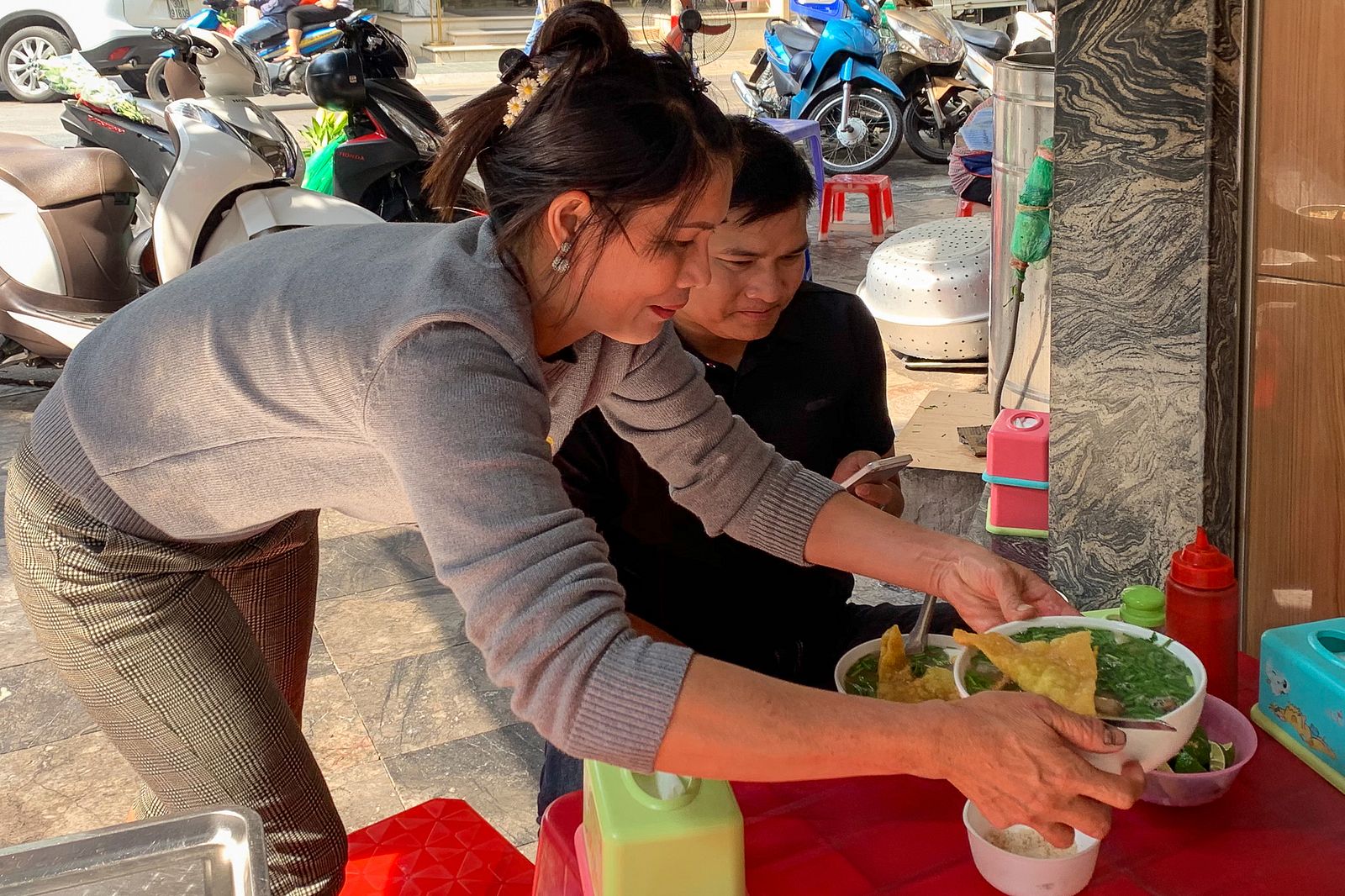 Unlike many other vendors, who make it too sweet, the subtlety of the broth served here provides depth yet avoids being saccharine. The noodles here are not overcooked, and thus remain firm until the last bite. What's more, the wontons are made into small pieces known in Cantonese as yidan yikou (bite-sized).
This difference in size makes them easier to eat, yet the special characteristics of Vietnamese wonton are their filling; minced pork, wood ear mushrooms and punchy black pepper all give the local version a distinctive flavor.
Owner cô Le told Urbanist Hanoi that the xá xíu (roast pork) is made in-house. These paper-thin slices of meat are tender and sumptuous, as is the pork liver that's also served in the soup.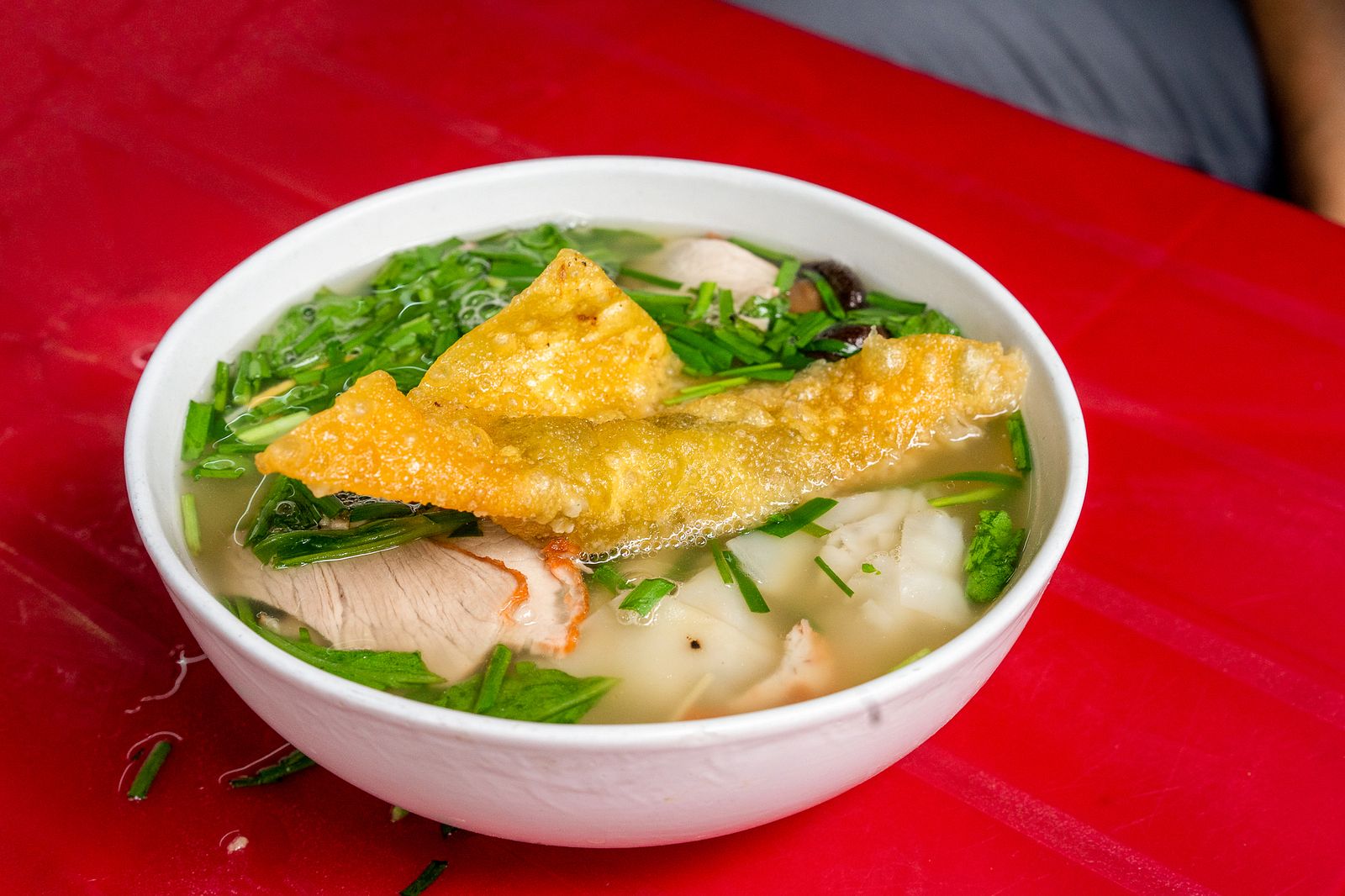 The triangular, crispy fried wonton that rests atop the bowl is an inarguable highlight. Deep-fried to golden amber, it's so large it almost covers the entire bowl and its crunchiness is also long-lasting, while those in other restaurants often turn soggy. I especially love the rau cải cúc (chrysanthemum leaves), which add extra flavor and nuance to the clear broth made from simmering pork bones and shrimp.
My Van Than – My Sui Cao Tom Tuoi has a clean, neat and spacious indoor dining area. One can also dine on the sidewalk sitting on Vietnam's trademark plastic stools and tables. Sitting out front, diners can watch as the cook bends over a large steaming vat to pull out the small, scrumptious boiled wontons and pour them through a strainer before transferring them to an awaiting bowl.
Just like any other wonton noodle spot in Hanoi, soybean milk is also offered here. A glass of either hot or cold soybean milk is refreshing and helps wash down the greasiness of the deep-fried wonton. And as winter slowly starts to hold the capital in its cool grip, a bowl of mỳ vằn thắn is an excellent way to ward off chilly breezes and warm your soul.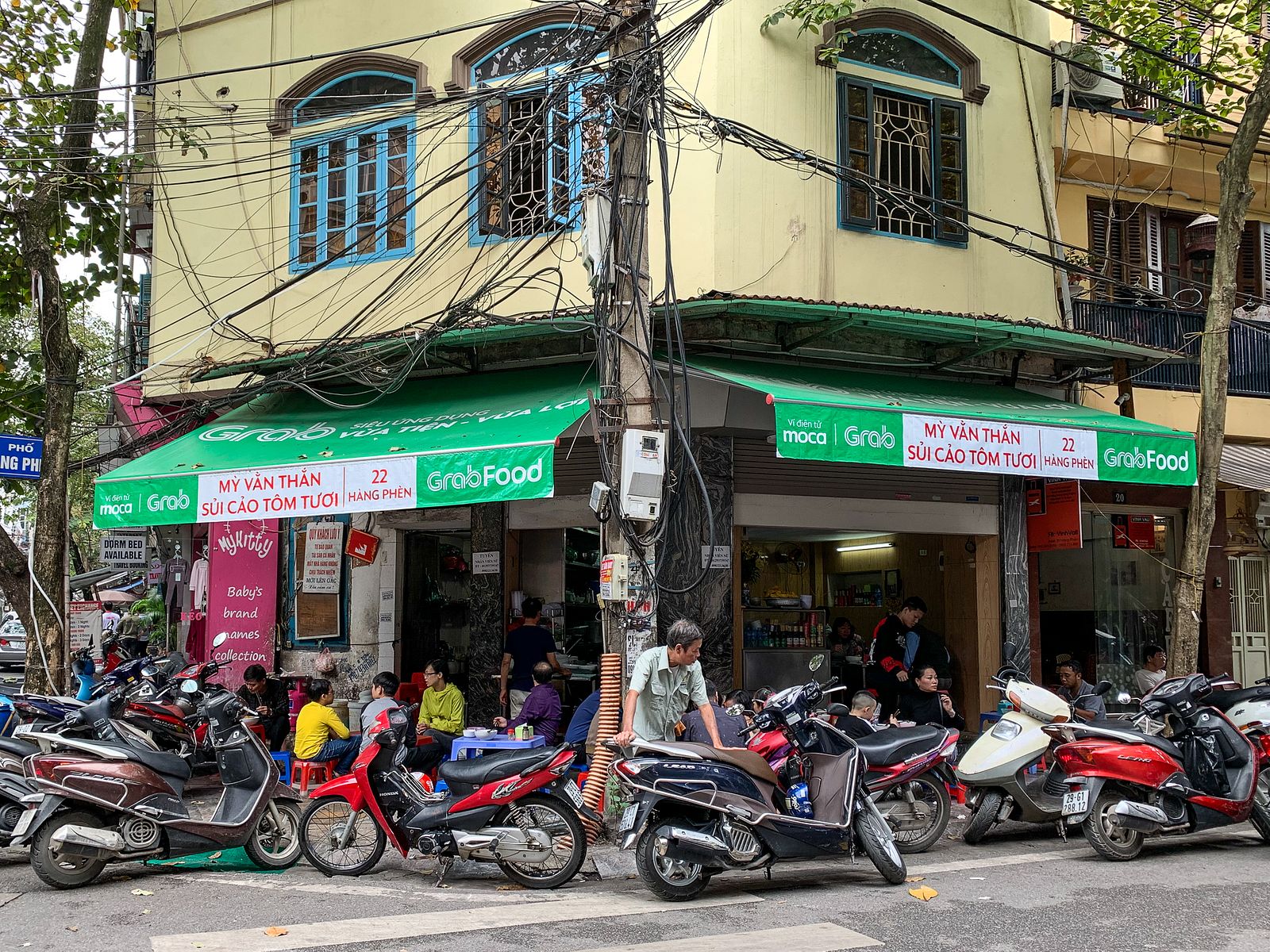 You can find My Van Than - My Sui Cao Tom Tuoi at 22 Hang Phen Street, Hoán Kien district. They open from 6am to 9pm.
To sum up:
Taste: 5/5
Price: 5/5
Atmosphere: 5/5
Friendliness: 5/5
Location: 5/5
Wonton noodles
22 Hang Phen Street, Hoán Kien District, Hanoi