2019 again witnessed the continued need for humans to consume food and drink to satisfy our energy requirements.
Thankfully, Hanoi once again had a plethora of establishments to address the situation. While international chains and trendy upscale restaurants continue to arrive in the capital, Urbanist Hanoi was more interested in exploring eateries that have been entrenched in alleyways for decades along with newer spots that embrace traditional ethos. It was nearly impossible to narrow down our favorites to just five; so here, in no particular order, are our top seven Ngõ Nooks of 2019: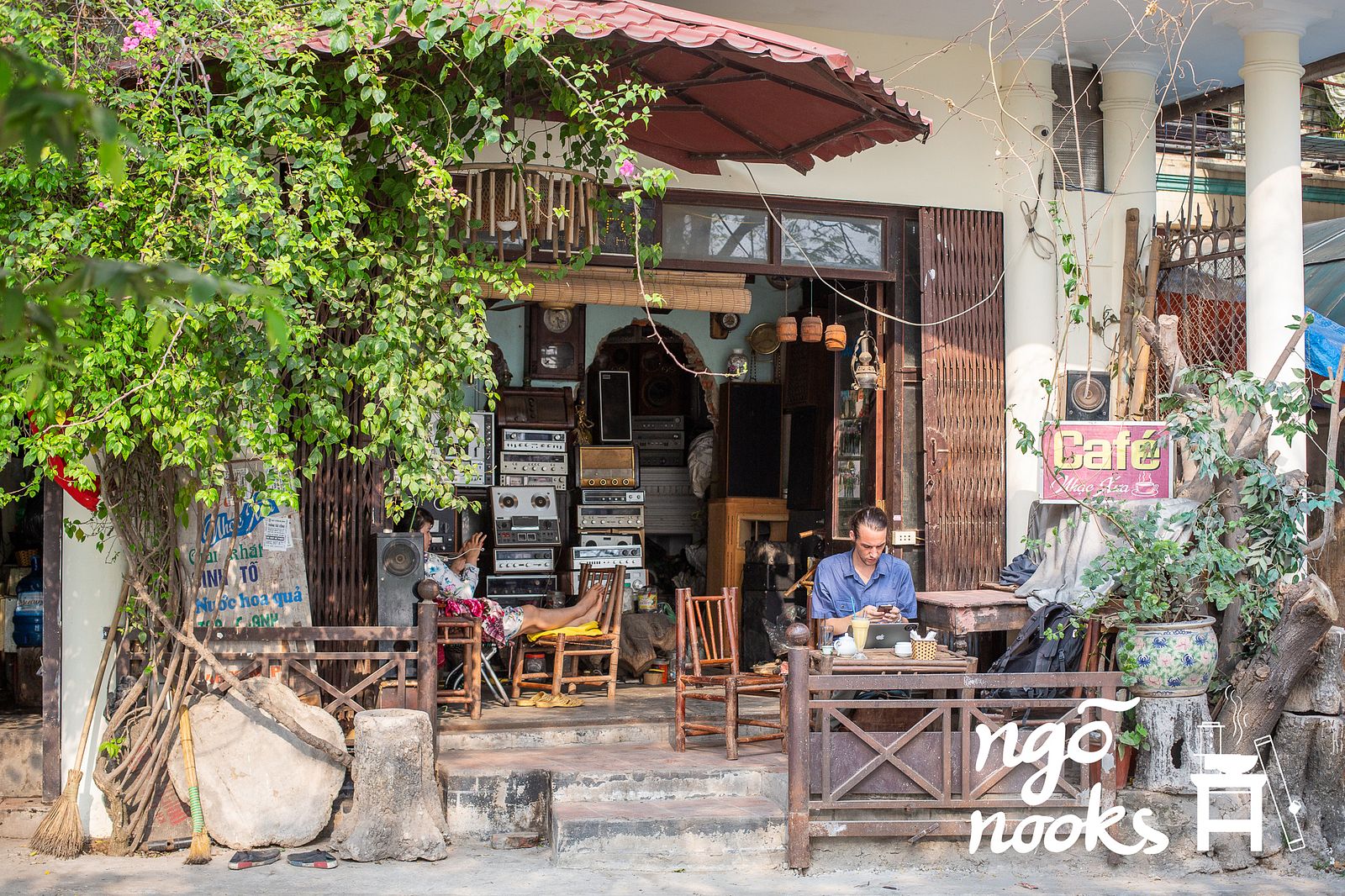 "'Multiple people have told me the same thing — that this place harks back to how Hanoi used to be. I wanted it to be like a Hanoian memory, Binh says, 'It's the soul of the Hanoian.'"
You'll never find another café quite like Binh's. And that's partly because expanding the business would be impossible — he alone makes the coffee and runs the place. It seems like it might be something more than simply that though. There's no way of replicating Binh's charisma or mimicking the unique atmosphere you'll find here — there are even men who visit purely to display their birds of prey. So, instead, think of it as a slice of how Hanoi used to be, and enjoy it while you can." Read More.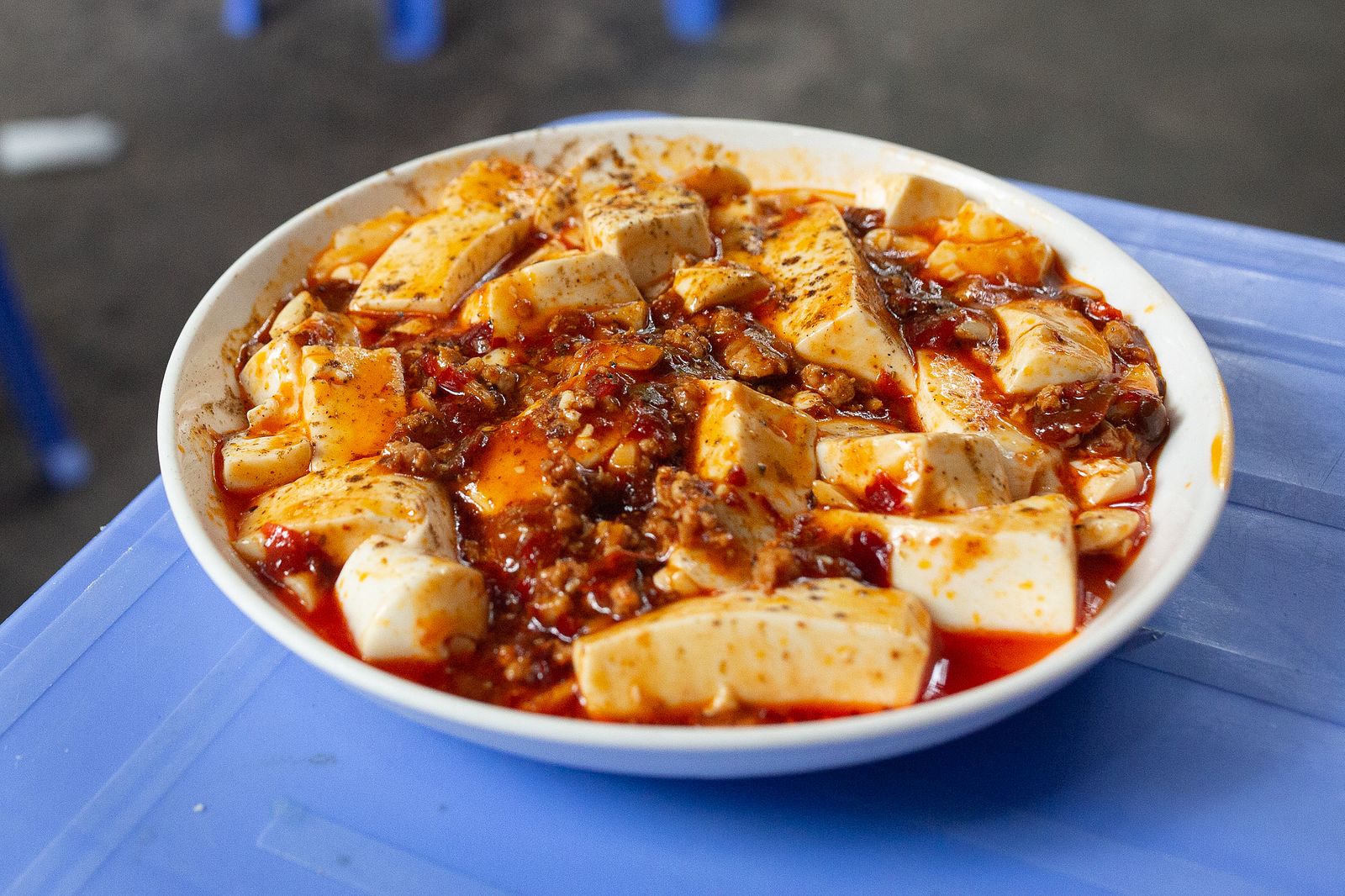 "The boiled dumplings here are arguably the best in town. The thickness of the skin is perfect — not too thick, not too thin — and the texture remains chewy and satisfying. The ratio of meat and vegetables is as it should be: well-balanced.
However, with their extensive menu offering an array of dishes, Sui Cao De Nhat is much more than a mere dumpling restaurant. Among traditional cold dishes that go well with dumplings are silken tofu with creamy century eggs, alongside pig's ear and cucumber in sweet and sour dressing. Other cold dishes loved by Chinese include pig's stomach and pork shoulder stewed in aromatic soy sauce, known as lu or jiang in Chinese culinary terminology, and chicken's feet in pickled green chili." Read More.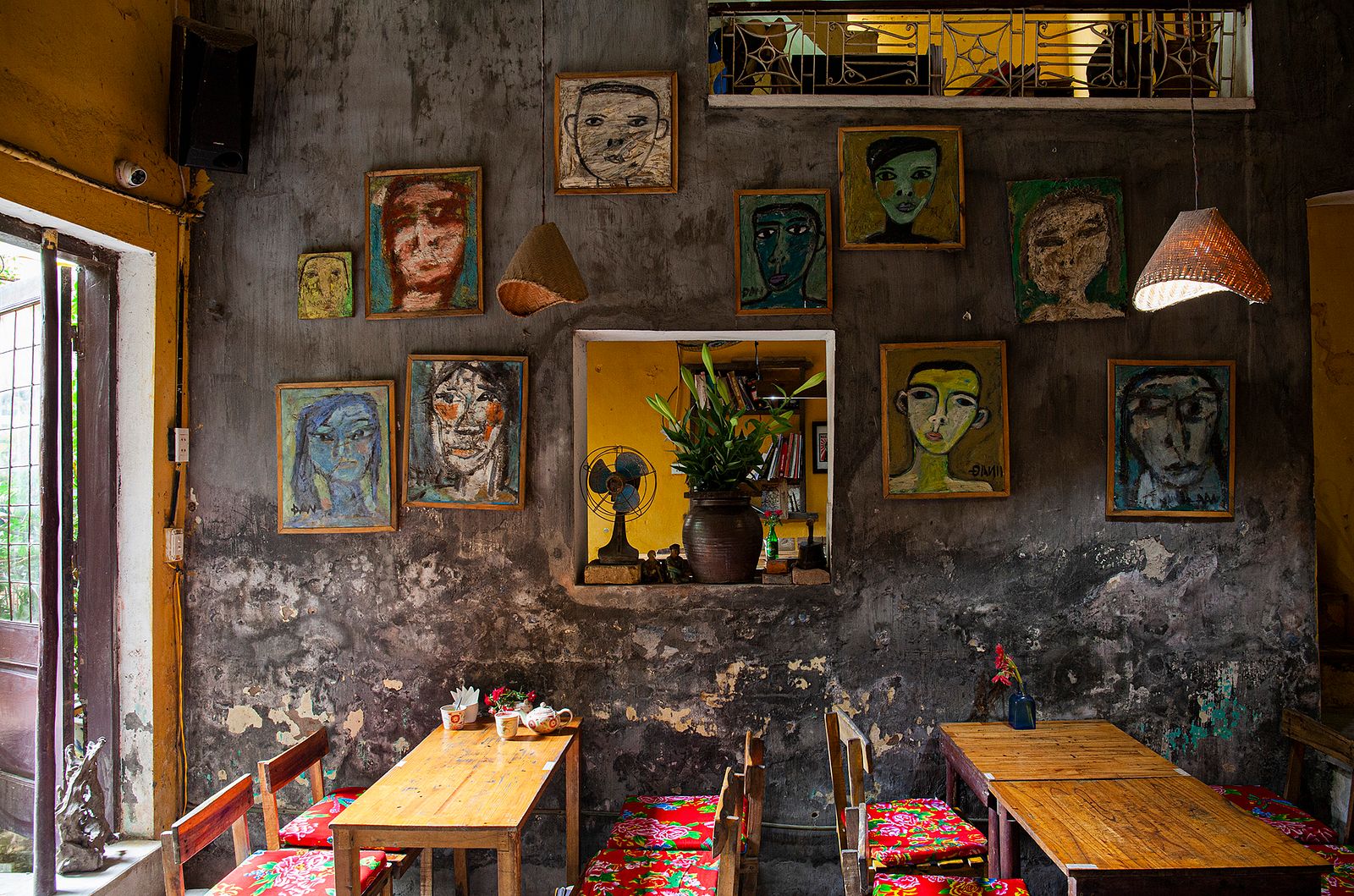 "Xoan Café lies deep within an alley, huddling shoulder-to-shoulder against cramped neighboring houses only a dozen feet away from cacophonous Truong Chinh Street. It's not immediately easy to spot — instead of opting for a large, glaring sign, a relatively quaint wooden panel hangs beside the entrance. The name itself, 'Xoan,' derives from the Vietnamese name for a Chinaberry tree the owner planted in front of the building.
Xoan Cafe isn't perfect, but it's not trying to be. The space is akin to the home of a wise old artist who likes to make a mess, but is welcoming nonetheless. Every space is cozy and quiet. Low ceilings, warm lighting and general clutter create a sense of intimacy, a second home for regular visitors needing some space." Read More.
"This eatery has been here for decades, which explains the huge number of people that visit on a daily basis. As you approach the restaurant, you'll be greeted and then guided downstairs, passing the intense heat of the stoves on the way. It wouldn't be a bún đậu restaurant if you didn't see vast woks frying hundreds of pieces of tofu at once.
We are all familiar with this kind of family business in Hanoi — one that's been passed down for generations. The pseudo-restaurant, the cramped rooms, the timeworn decor and crowded spaces; they all make Vietnamese street food unique. That being said, people tend to look past all that just so they can enjoy a scrumptious dish. And bún đậu mắm tôm is no exception. Regardless of the smell or the strong flavor, it has always been a Hanoian favorite, and there's no better place to enjoy it than here." Read More.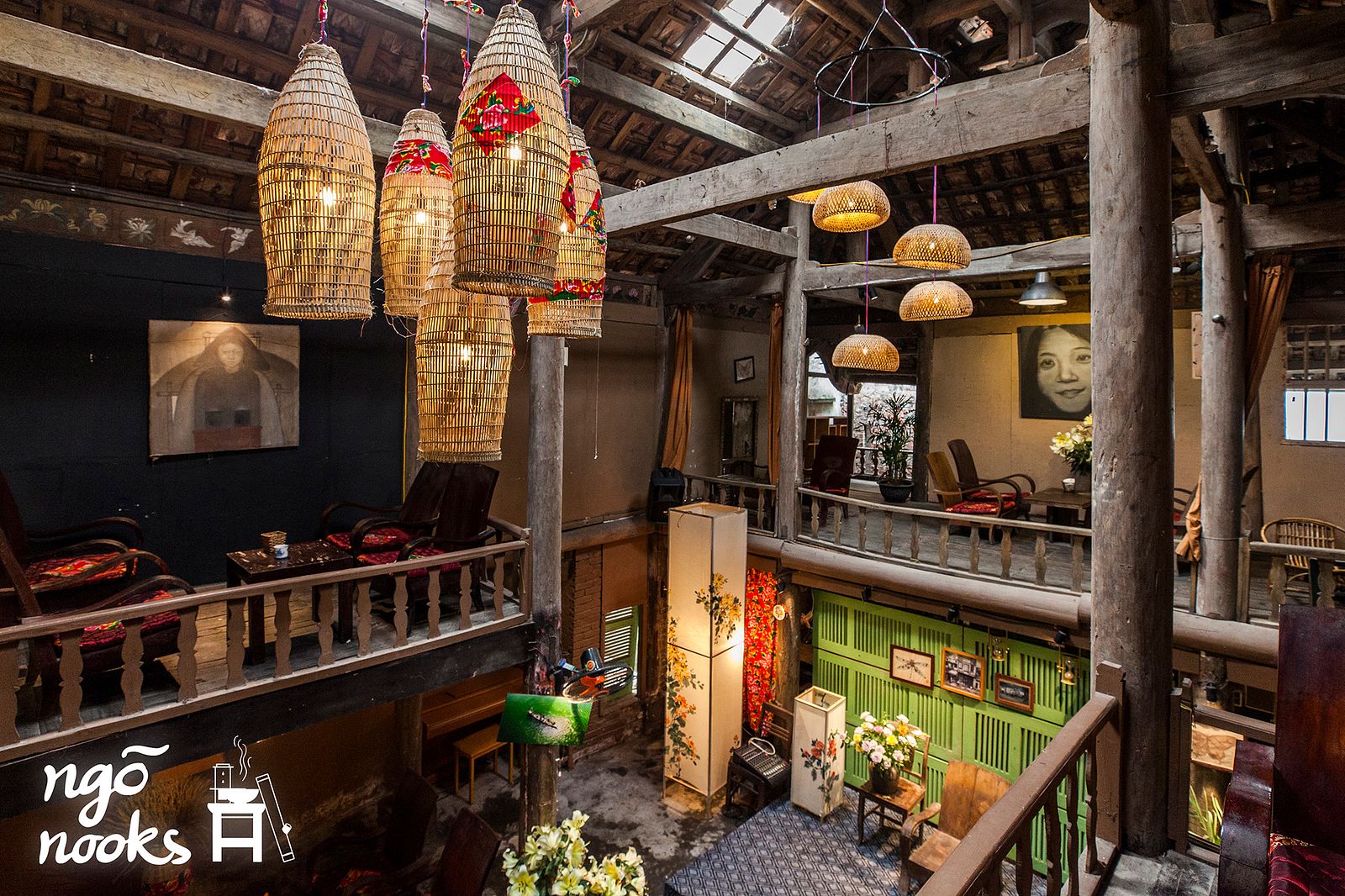 "This stunning traditional Vietnamese stilt-house is one of the few remaining structures of its kind in the capital, and houses one of Hanoi's most inimitable cafes.
What separates Nha San Cafe from many others throughout Hanoi is not just this timeworn building, but also its status as an art space. The stilt-house once formed the studio space of contemporary art group Nha San Collective and, while the café now operates under new ownership, they still frequently host concerts and events here. In fact, as I visit, there is an impromptu jam session between two young men. Out of tune, but full of heart." Read more.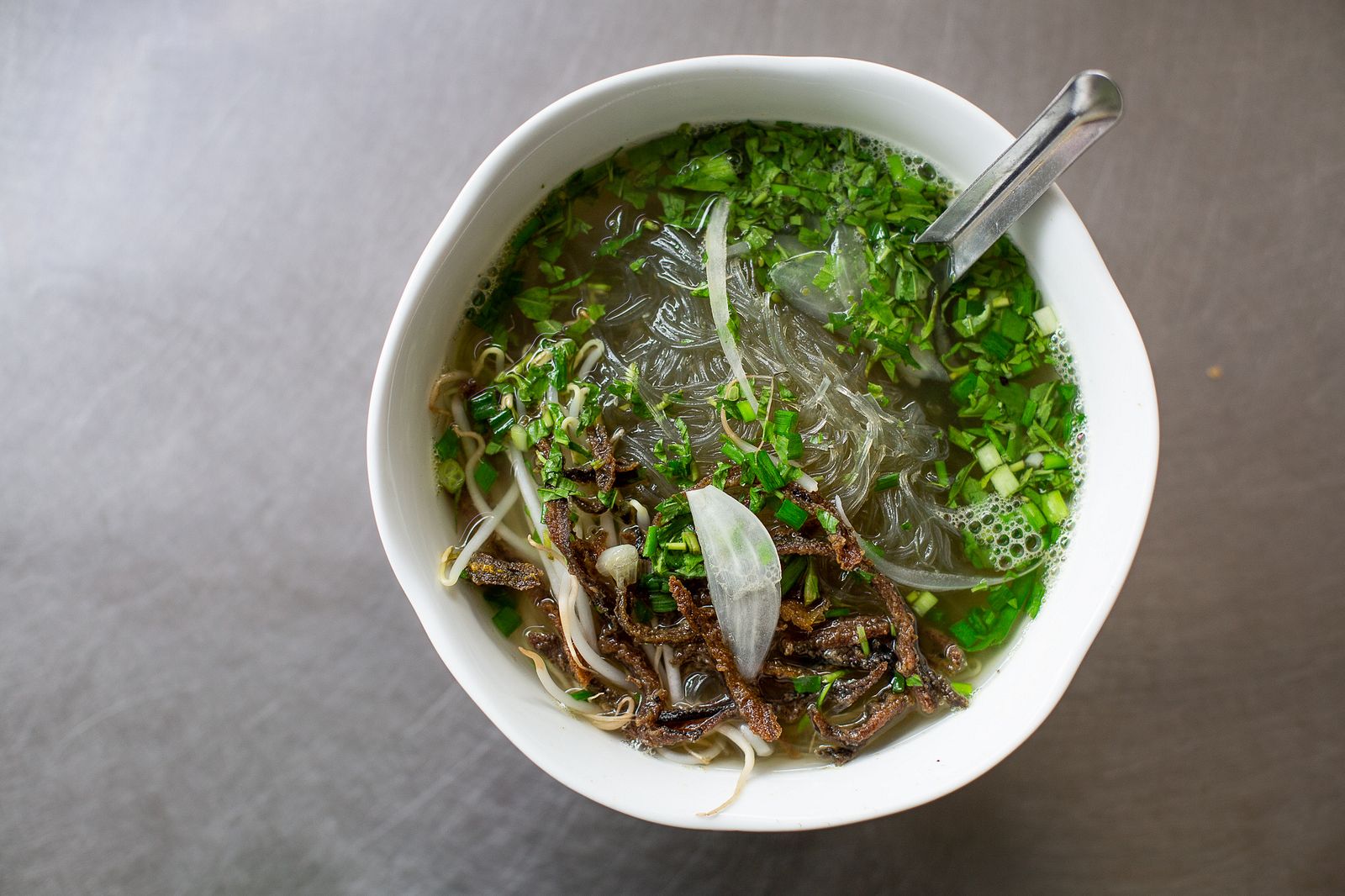 "On the tiny surface of the blue plastic stool, the bowl of smoky eel noodles stares at me, its transparent broth filled with chopped herbs, spring onion, and rings of half-cooked white onion. As I have a tentative first sip, a part of me worries that I'm making too big a deal out of this, and everything will come crumbling down when the soup turns out to be shit. But, fortunately, it's delicate with strong herbal and umami notes." Read more.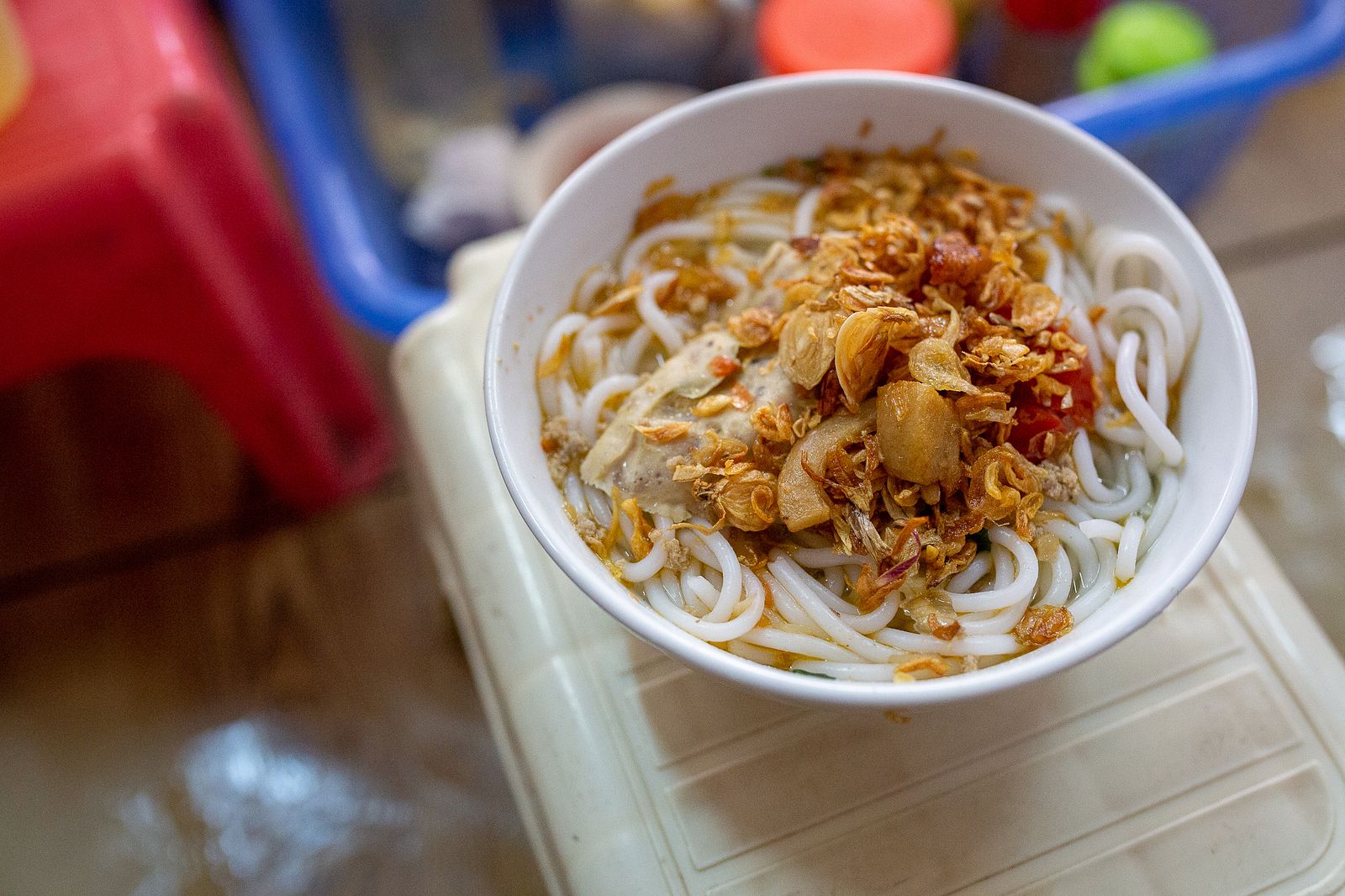 "It is swift business here, though. Hanoians come and go in throngs and feast in minutes. Yet while the food may be fast, it's in no way cleared of its responsibility to provide nourishment from vitamins and minerals, as other snacking options seem to be. The portion size is not vast, but that is of no concern. Upon finishing, one feels the kind of wholesome, deep satiety that comes from food that offers a feeling of completeness. Only a fool eats to please the tongue, a wise person does to satisfy the soul." Read more.