Northern California is blessed with serene nature. Growing up there, pathless trails and cloudy mountain peaks were my safe havens, and when returning home on break from college, it was a tradition to visit my favorite hideout place: a curvy hill near my old high school. Sitting atop the hill and looking down at the city offer a peaceful means to recharge and quiet my mind. The appearance of clouds adds more to the valley's awe-inspiring nature.
Upon graduating from college, I returned to Vietnam for a fellowship. After more than a decade away, Vietnam is familiar yet also strange. In bustling Saigon, the appearance of many high-rise apartments and residential areas contrasts sharply with Northern California's diverse natural landscapes. Despite reconnecting to my motherland, its people, and the local community, I yearn to venture beyond the vicinity of Saigon to explore Vietnam's meadows and mountain ranges. I enlisted some close friends to join me. Scouring sources for hidden, unique experiences to immerse in nature, I came across the concept of săn mây, or cloud-hunting.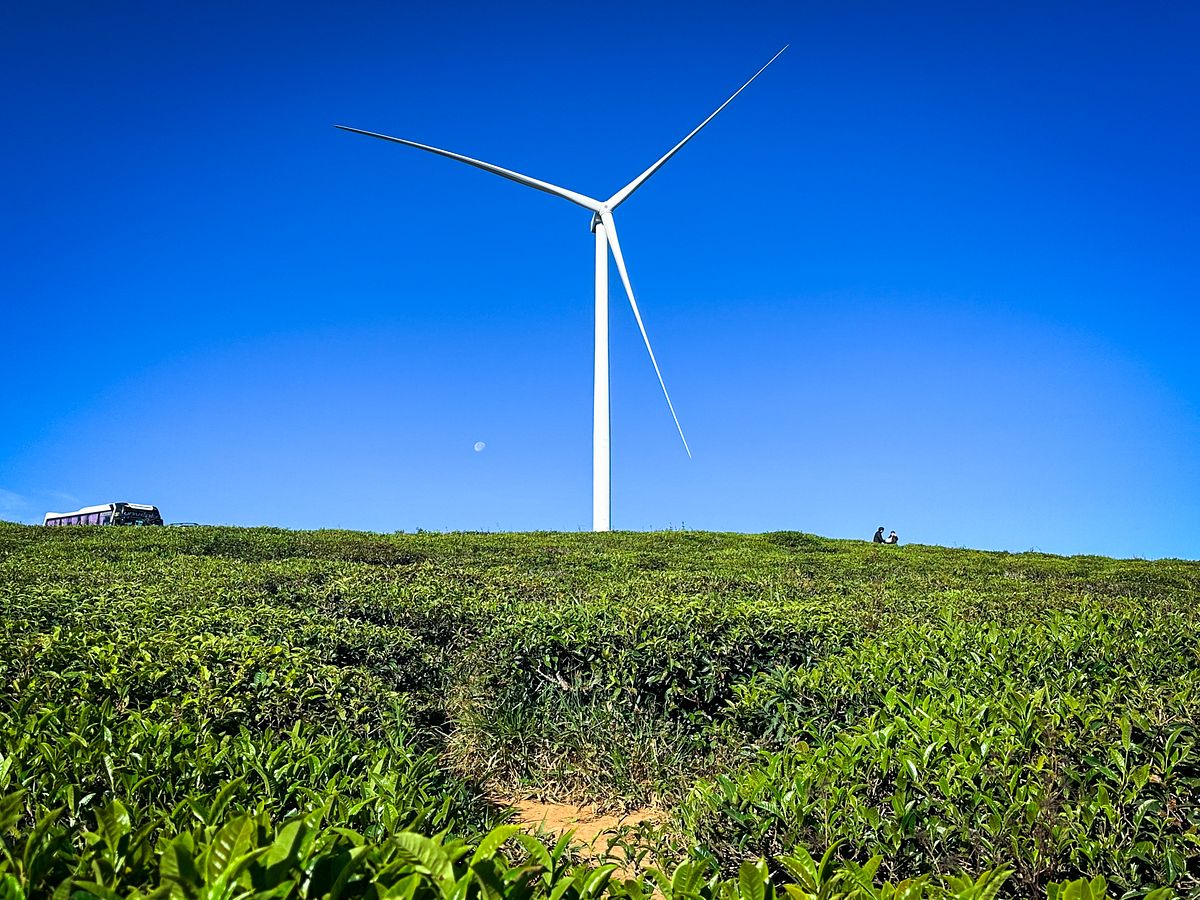 Cloud-hunting has recently been popularized among Vietnamese youths. A proper cloud-hunting experience typically starts with waking up early around 4–5am, followed by a commute to the site to admire the clouds. Cloud "hunters" or admirers usually stay in the area, take pictures of the views, and wait until the clouds disappear. There is a circulated myth that cloud hunting is a matter of pure luck. If you visit during the days that clouds appear, you are said to have good nhân phẩm (moral character). If the clouds don't appear, it is a gentle reminder to keep working on yourself and try again next time. Whether you have good nhân phẩm or not, predicting the weather is a difficult task. Therefore, many visitors travel to the sites to simply enjoy the stunning scenery; the clouds are just a bonus for those who luck out.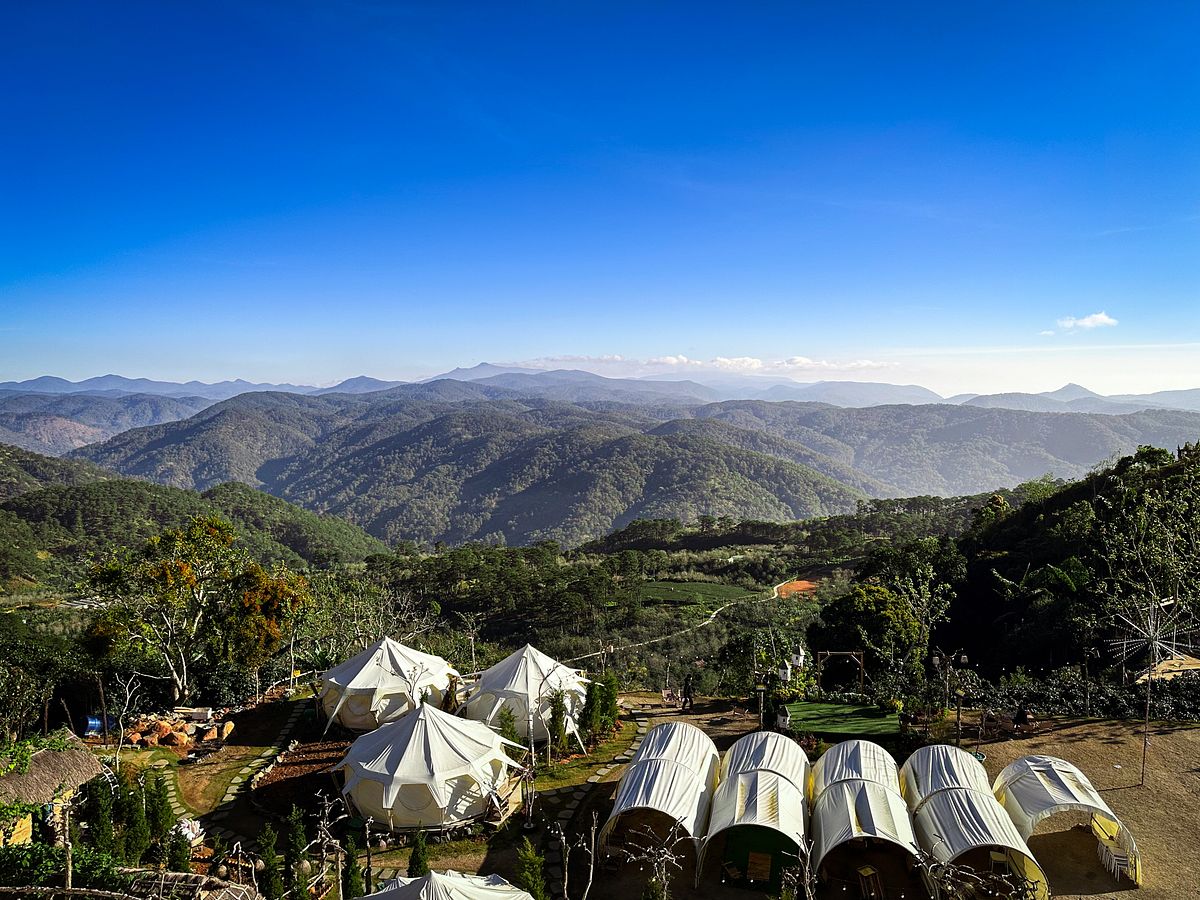 We commenced our first cloud hunt in Tà Xùa, Sơn La Province, during our three-week trip in northern Vietnam. The area had apparently been blessed with dense clouds for three days straight since the beginning of the Lunar New Year, but we arrived in town before 6am on the fourth day and couldn't capture any. After the unsuccessful cloud hunt in Tà Xùa, my best friend and I didn't give up. We decided to make another bet with the cloud god and booked a trip to Đà Lạt on a whim. We took an overnight bus from Saigon and arrived at a tea hill, the cloud hunting site, at 6:30am. Our persistence finally paid off, as the clouds were still there when we came. We climbed onto the rattan bridge to catch a closer glimpse of the clouds as the morning dew disappeared. The soft white balls of air floating at a distance, adorned by the morning sunlight and chilly weather, welcomed us to the beautiful city and a weekend of pure joy and relaxation.
Though Đà Lạt has no shortage of beautiful cloud-hunting sites, Cầu Đất Tea Hill, with its uniquely designed rattan bridge, is usually a top choice. Located 23 kilometers southeast of Đà Lạt's city center, Cầu Đất Tea Hill comprises green tea hills at over 100 years old and spans 230 hectares at an altitude of 1,650 meters above sea level. Previously belonging to the French, the tea hill is now an agricultural and tourism site. It houses some of the most beautiful flower gardens in the city, including a yellow rose garden interspersed between soaring pine hills, giving it a romantic European vibe. The vast space, dotted with lovely wooden houses designed by the French, giant teapots, and curvy roads, creates a poetic and dreamlike landscape. Besides Cầu Đất Tea Hill, Đa Phú Hill, Du Sinh Hill, and Hòn Bồ Peak are popular cloud-hunting places.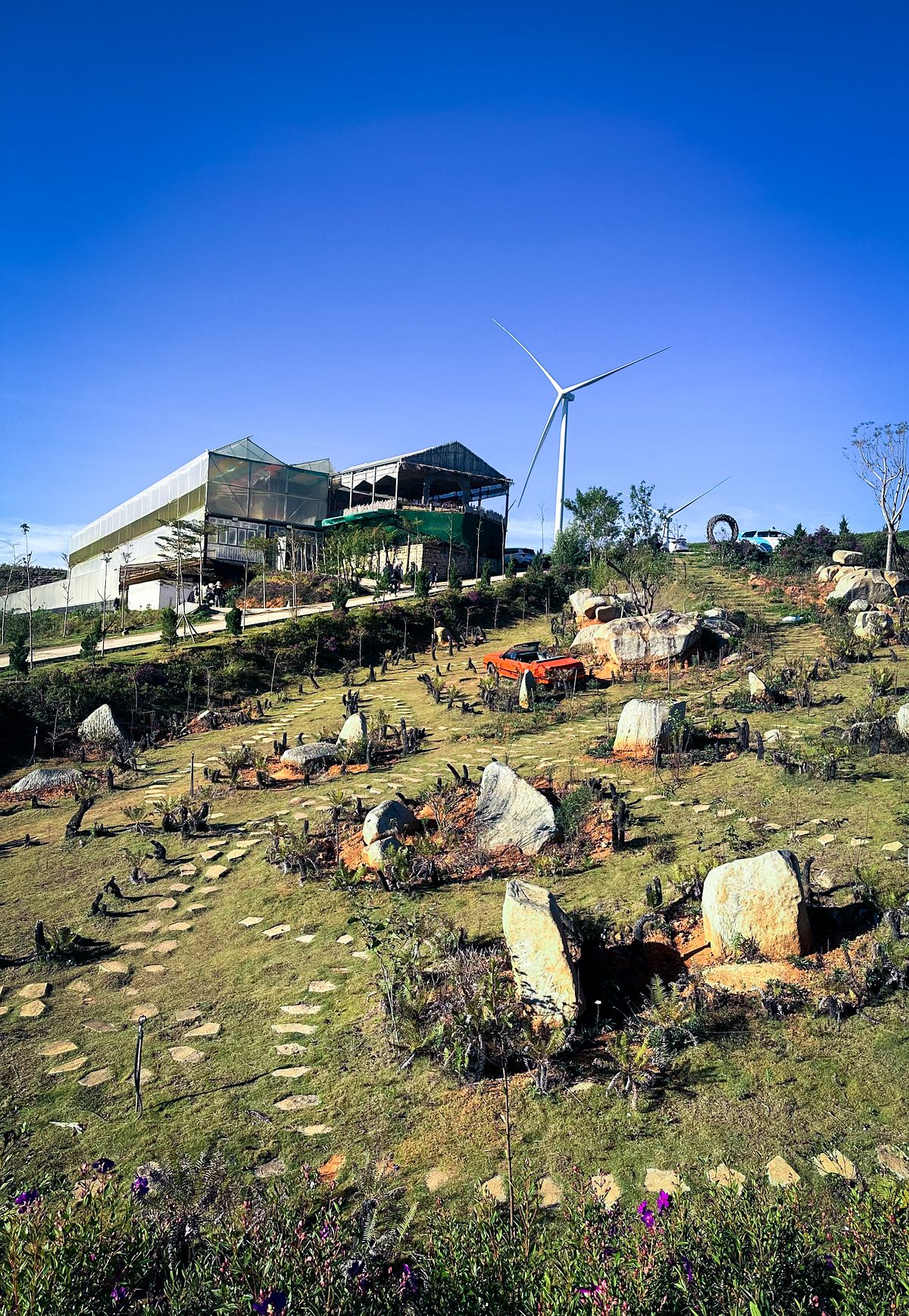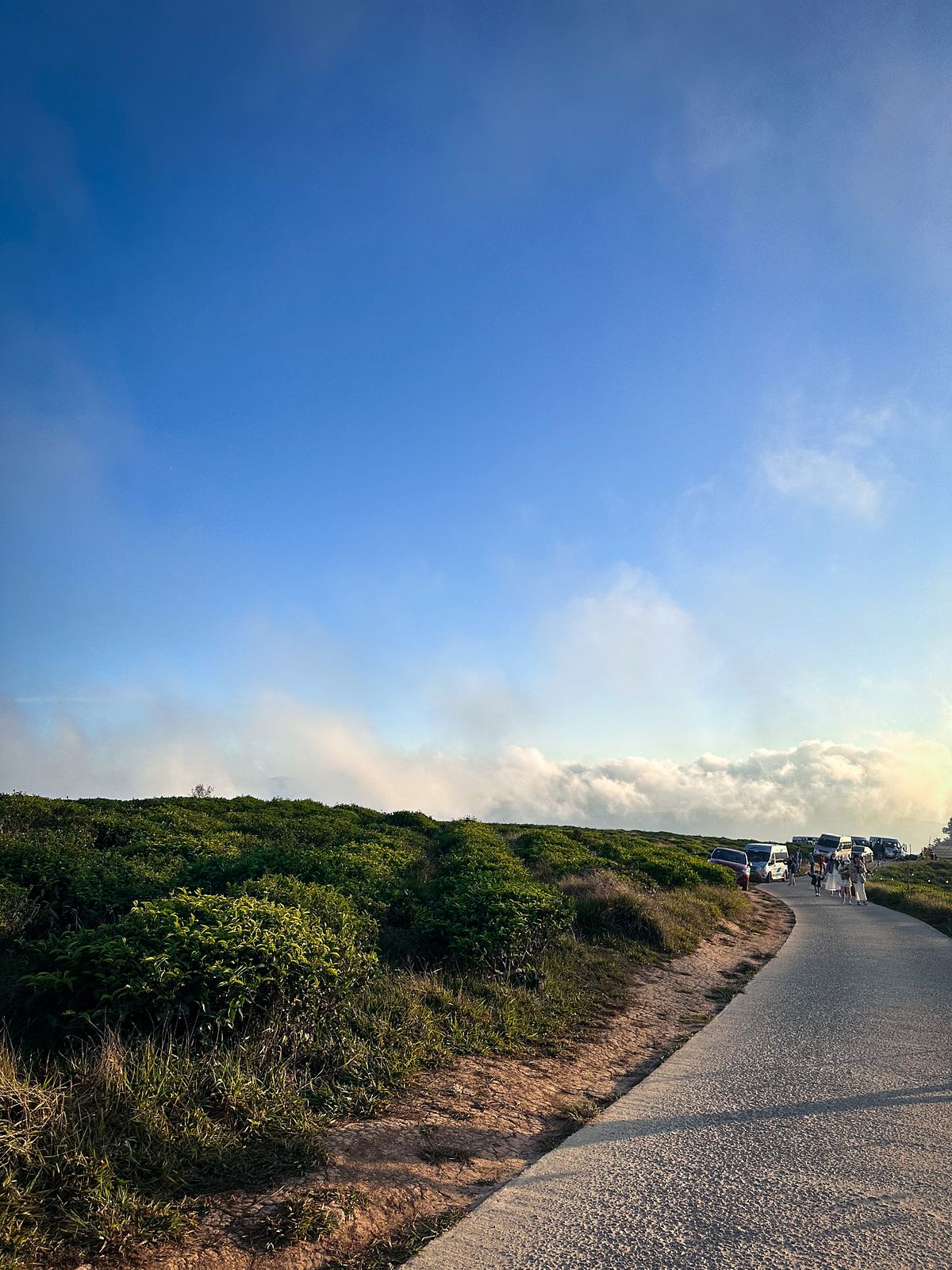 According to locals, the hours from 4 to 6am is ideal for capturing dense, fluffy clouds on the tea hill. The sun rises at about 6am, and the clouds disappear shortly afterward. By then, the tea hill slowly changes its dark, dull rope to a beautiful pink-orange cape that wraps around the green fields, signifying a new day. Even without the clouds, the scenery is stunning and therapeutic.
Nowadays, as many young people flood to "cloud paradises," hunting clouds can be understood as a natural form of therapy. After all, the activity allows people to find much-needed peace and solitude away from busy city life. Observers can let their minds untangle as they watch the carefree clouds drift by, shrouding the mountain ranges at dawn.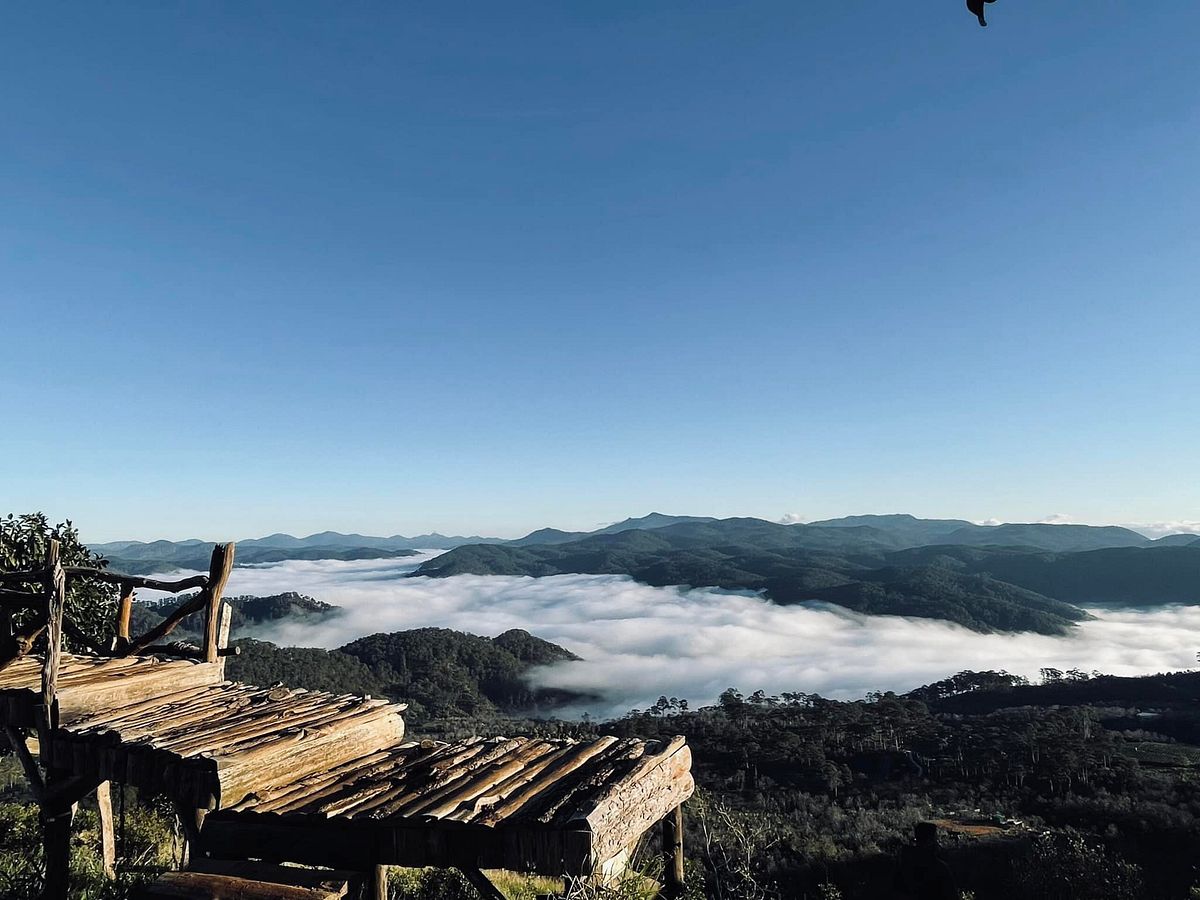 The limitless sky, the clouds, and the boundless green mountains make up the ethereal beauty of nature in the morning. Looking at the white clouds, I imagine it symbolizes what relaxation feels like: letting go of all worries, releasing control, and mindfully welcoming new surprises to my life. Viewing the clouds allowed me to connect more closely with nature. I stood and closed my eyes for a moment. A cool wind blew past my face, lifting my hair. At a far distance, the clouds kept flowing and flowing, pristinely white and fluffy, just like cotton candy. I felt grounded, rejuvenated, and at peace.