When Link Do was a child in Hanoi, she learned English from an American woman with a tattoo on her hand. Link, who loved to draw, thought the tattoo was beautiful, and began to imagine a future as an artist who worked with ink and skin.
When she told her parents, they were angry — for years, tattoos in Vietnam were associated almost exclusively with people who had been in prison. So she worked as an English teacher until 2010, when she met a friend who worked as a tattoo artist. Link, now 32, began studying and making tattoos in secret. She left her job and got into the business of selling tattoo supplies all over Vietnam. Now, she says her company, Su Tu Vang, is one of the biggest tattoo supply distributors in Vietnam.
This past weekend, along with some international connections, she helped put together Vietnam Tattoo Expo. The two-day convention drew at least 2,000 attendees and 100 vendors from all over Vietnam. Tattoo enthusiasts from Taiwan, Russia, Italy, Switzerland and Germany also attended, turning the convention center on Tran Hung Dao Street into an exhibition in which most spectators carried their own art on their skin.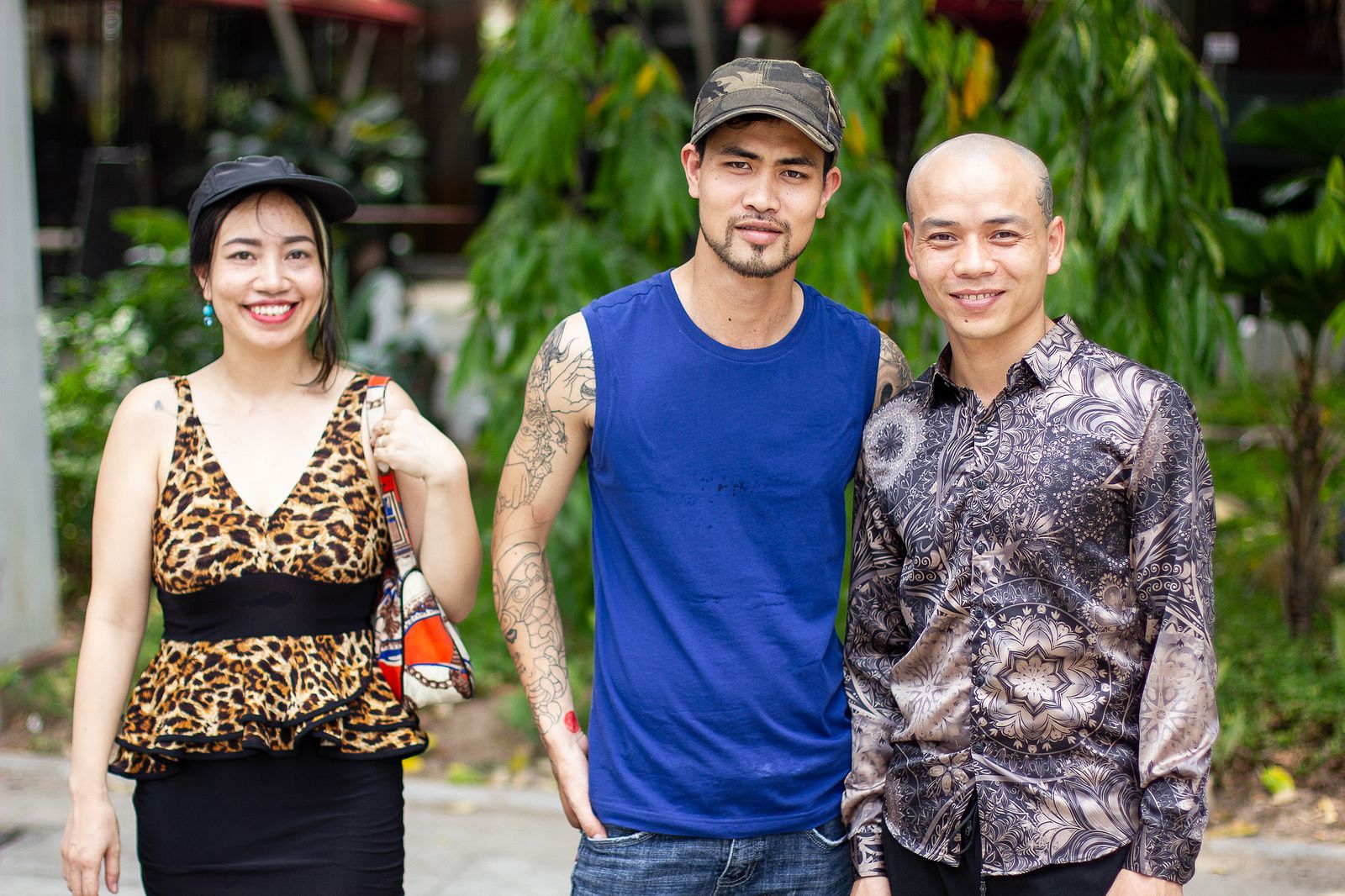 Link's career and the well-inked masses at the expo are a testament to the explosion of tattooing in Vietnam, which is driven by access to international tattoo trends via the internet and cutting-edge supplies thanks to ink and needle companies eager to find new customers around the world. The old stigma has given way to a boom, and Vietnamese tattoo artists are starting to make their mark on the world stage. While precise figures are difficult to come by, everyone agrees tattooing in Vietnam and across much of Asia has exploded in popularity and respectability over the last decade. Link's parents have also come around.
"When I started in 2010, they thought it was really terrible if you had any tattoos," she says, adding that when she got her own first tattoo, an arm sleeve, she hid it from them for a year. "But now that I have my own business, they get it. They say I was right."
Inside the convention center, a crowd of mostly young and already well-inked tattoo enthusiasts gathered around booths to watch artists at work on bare thighs, backs, necks and arms. Men and women with full-body tattoos wore aprons or underwear, showing off art usually hidden by the clothes required for public situations that are not tattoo conventions. At one booth, a trio of men lounged on plastic chairs, wearing garments that can only be described as diapers, as they waited for an artist to put the finishing touches on six legs covered in intricate, full-color designs of fish, flowers and dragons.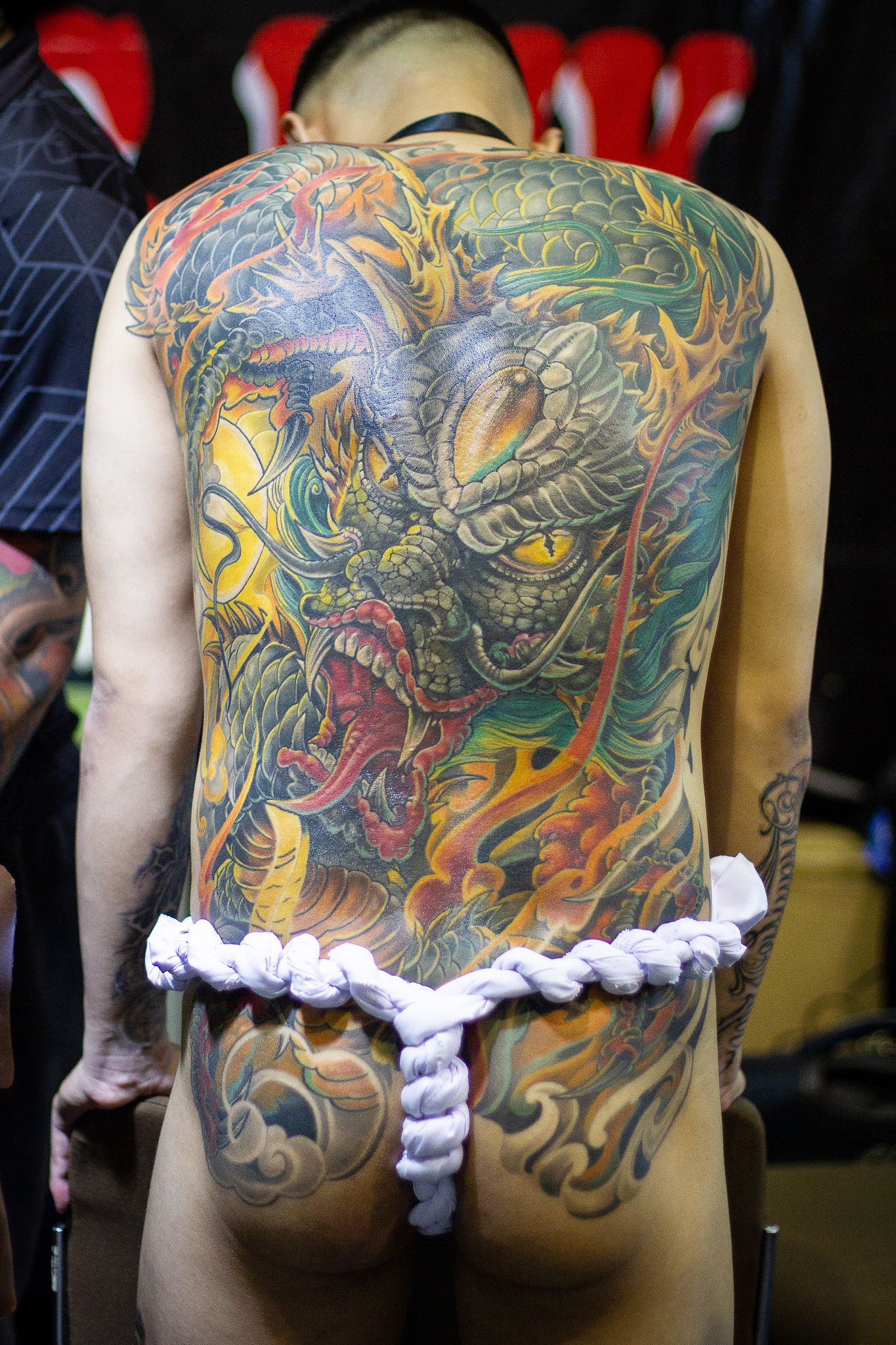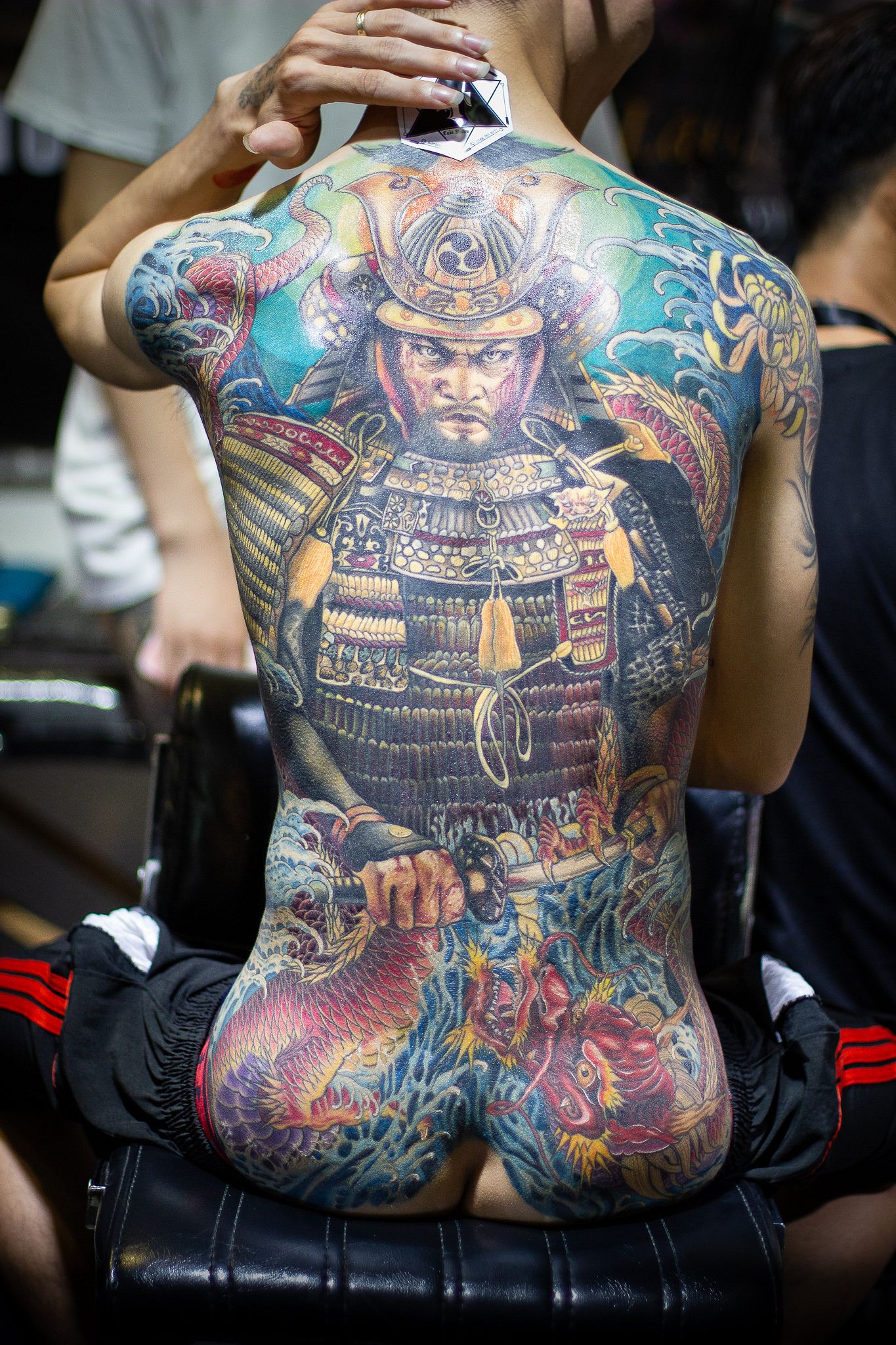 Paulina Toscano, the Asia sales executive for Radiant Colors, an American tattoo ink company, sat behind a display of rainbow-colored plastic bottles. Toscano estimated that the tattoo industry's growth on the continent has been upwards of 20% annually for the last three years, and she's been to conventions in the Philippines, China and Thailand. Though Vietnam joined Japan, Turkey and Iran on Inked Magazine's list of the world's least tattoo-friendly countries in 2015, Toscano said she views Japan, South Korea and many Middle Eastern countries as much more anti-tattoo than Vietnam today.
Radiant started selling products in Vietnam a year ago, with Link as their distributor. The Vietnam Tattoo Expo was their first event in the country. Toscano said she thinks the Vietnamese tattoo industry will grow further as artists begin to attract attention and sponsorship from brands like hers.
"As salespeople, when we're looking for artists to sponsor, we have our own Beyoncés. Like Orient Ching is one of our Beyoncés," she said, referring to the Taiwanese artist who was the biggest name at the expo. Sponsorship will enable Vietnamese artists to get more international exposure, while increasing the visibility of tattooing inside the country, too.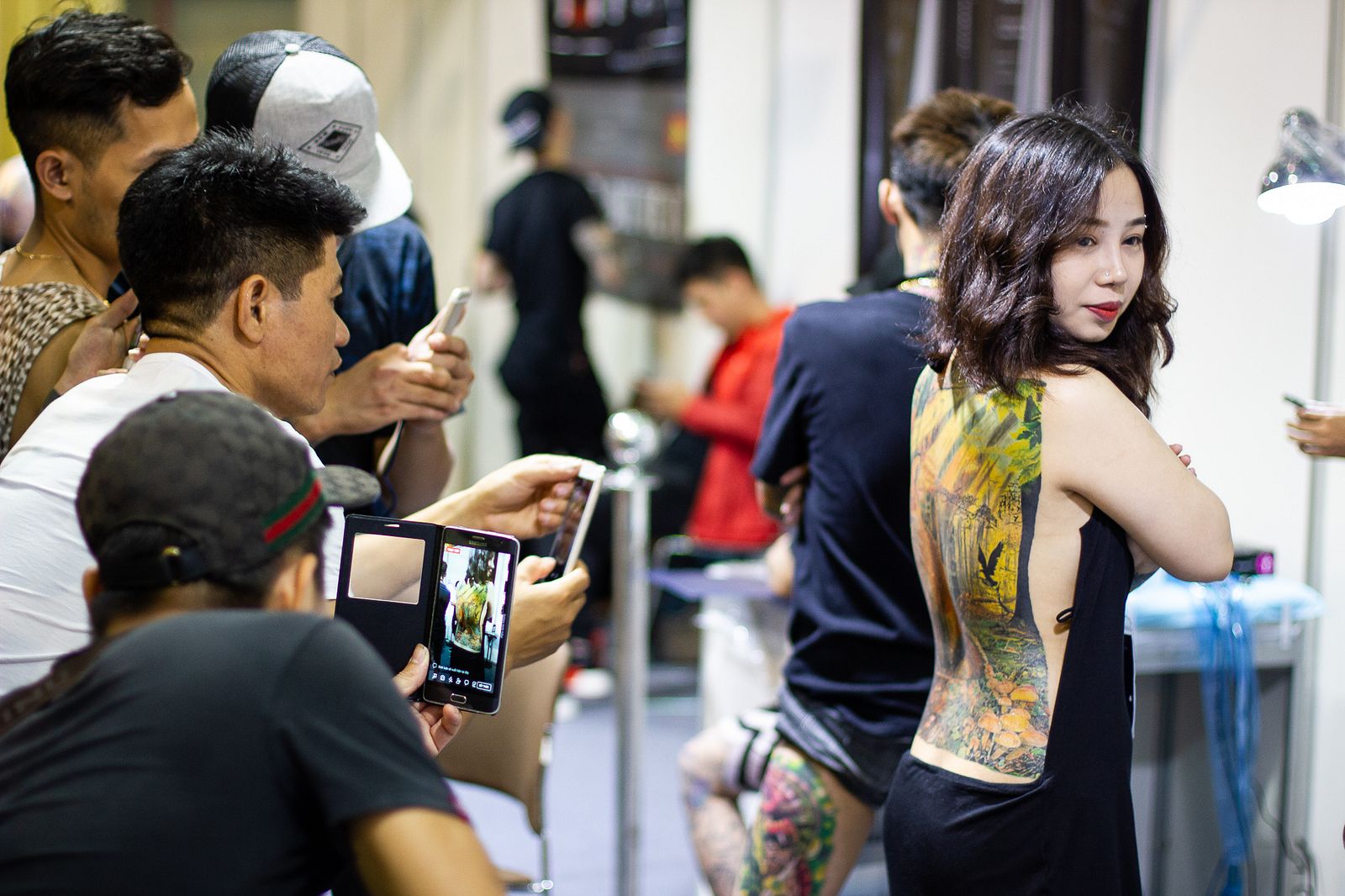 Toscano was impressed by a Yu-Gi-Oh themed full-leg design by To Thanh Tung, the 25-year-old owner of Blue Dragon Tattoo Studio in Hanoi. The artist gave himself his first tattoo at age 16 after studying YouTube videos to learn the techniques. The depiction of the Japanese manga character Doraemon on his left forearm got him kicked out of his house by his father, a painter. Tung kept practicing, opened his own studio and managed to persuade his family that tattoos were not "only for bad people in jail."
"Now he [his dad] thinks it's an art, equal to painting," Tung said.
Tattoo art is still in its infancy in Vietnam, with no official training programs or certification available. Young artists like Nguyen Kieu Trang, 22, learn from more experienced artists; her mentor, Duc Nguyen, owns 1984 Tattoo Studio, which has opened three branches in Hanoi and Hoi An over the last three years. At the expo, 1984's artists won prizes for their hyper-realistic depictions of a woman carrying a baby against a backdrop of terraced rice fields, and a tortoise with Hoan Kiem Lake and Turtle Tower on his shell.
"It made me want to enter some competitions," Trang said. "Not now, but later. I'll practice more."
---

Related Articles:
---