Last night, Vietnam beat Syria 1-0, taking them into the semi-finals of the Asian Games for the first time in history.
It is now a nationally known fact that after every big football win, Vietnam's roads will be flooded with flags, vigorous chants and random objects blaring odd noises.
Shortly after the final whistle, Hanoians filled the streets with red in scenes reminiscent of those that occurred following Vietnam's victories in the U-23 AFC Cup earlier this year. Hoan Kiem Lake and the surrounding streets became a sea of national pride and a loud, boisterous spectacle.
It's clear how much these matches mean to Vietnam, yet – as much as anything else – last night's win also provided an excuse to take part in an exuberant street party. Whether draped in national flags, blaring horns, or even igniting flares, Hanoians found a way to relish in the intoxication of victory. Take a look at the raucous revelry below.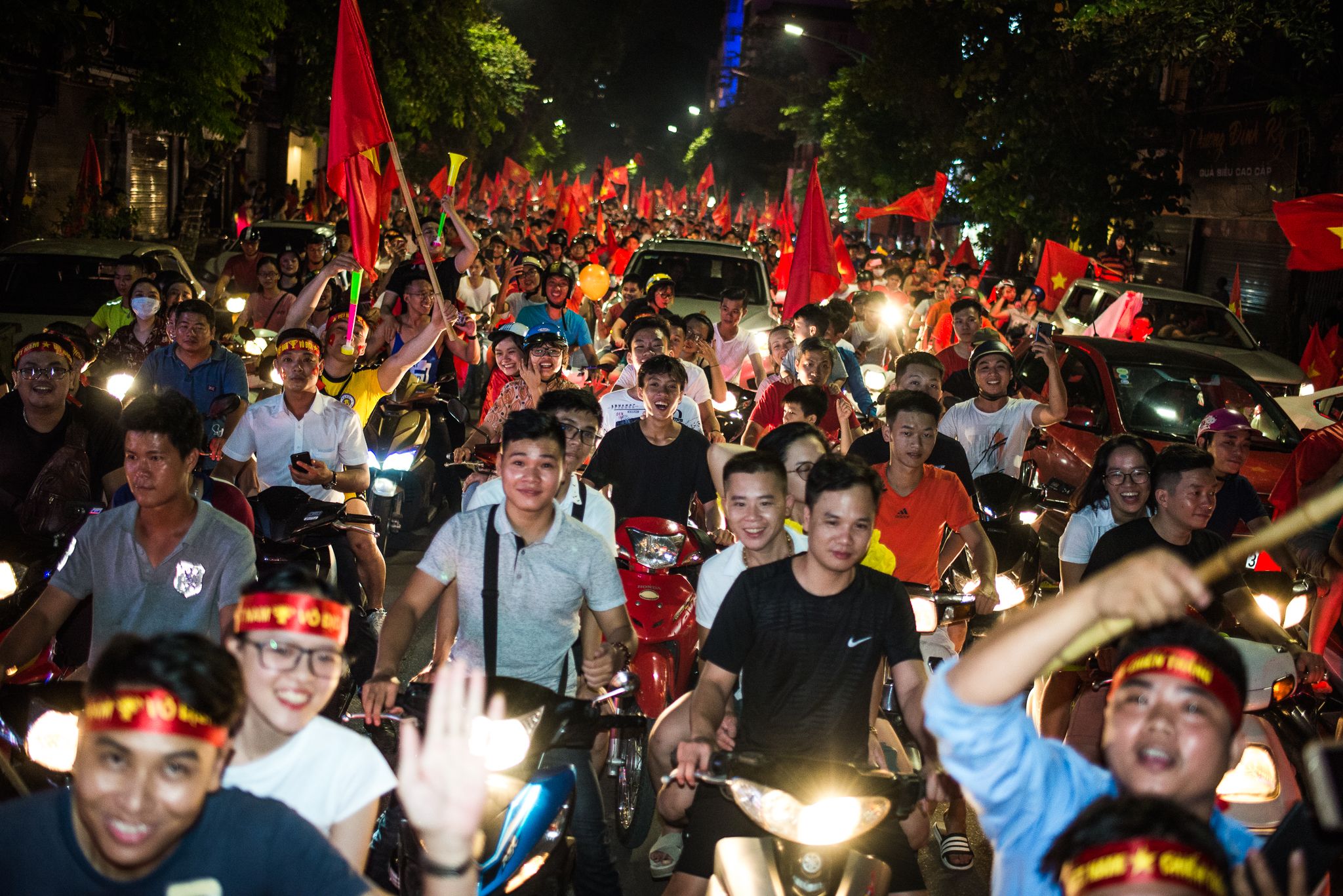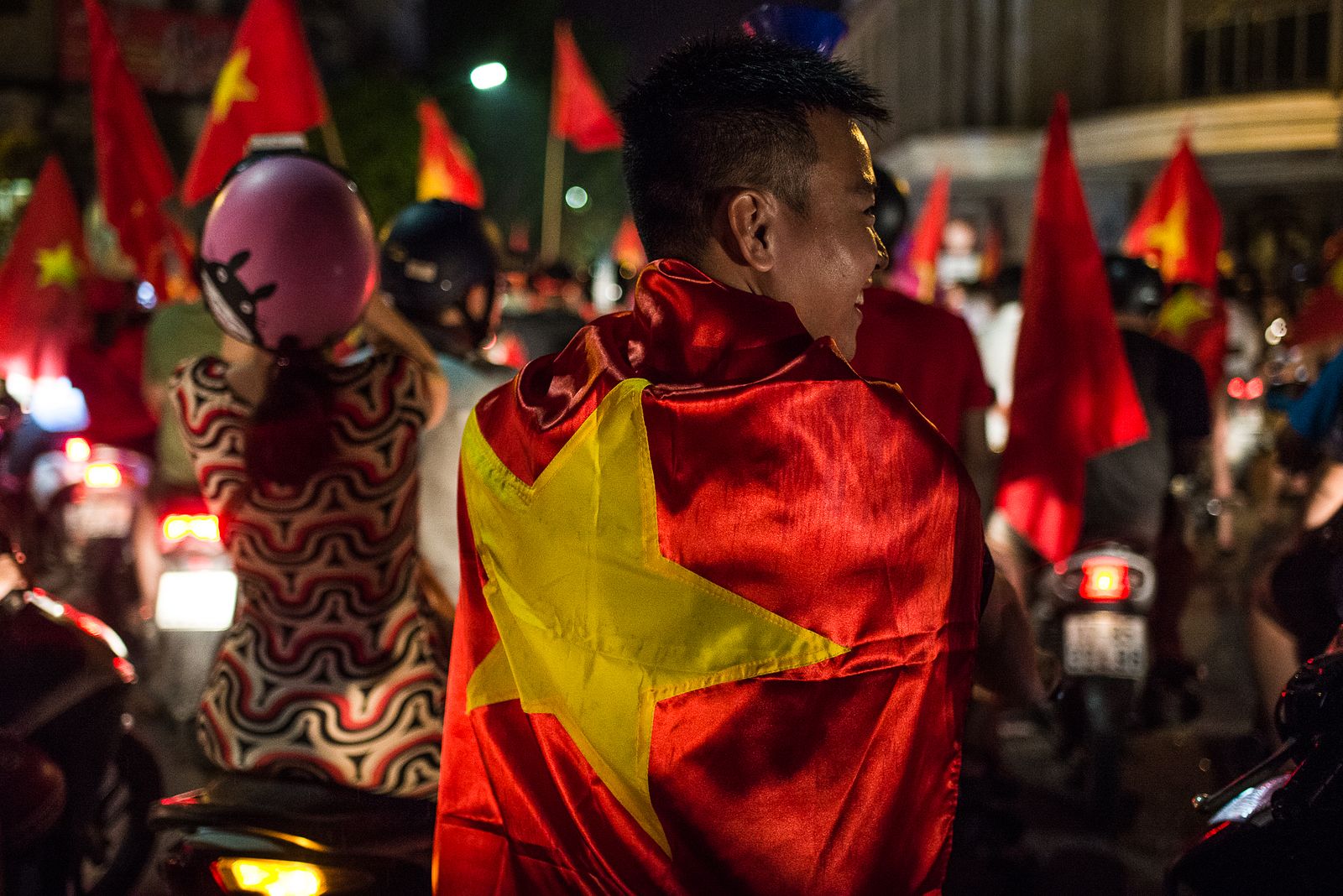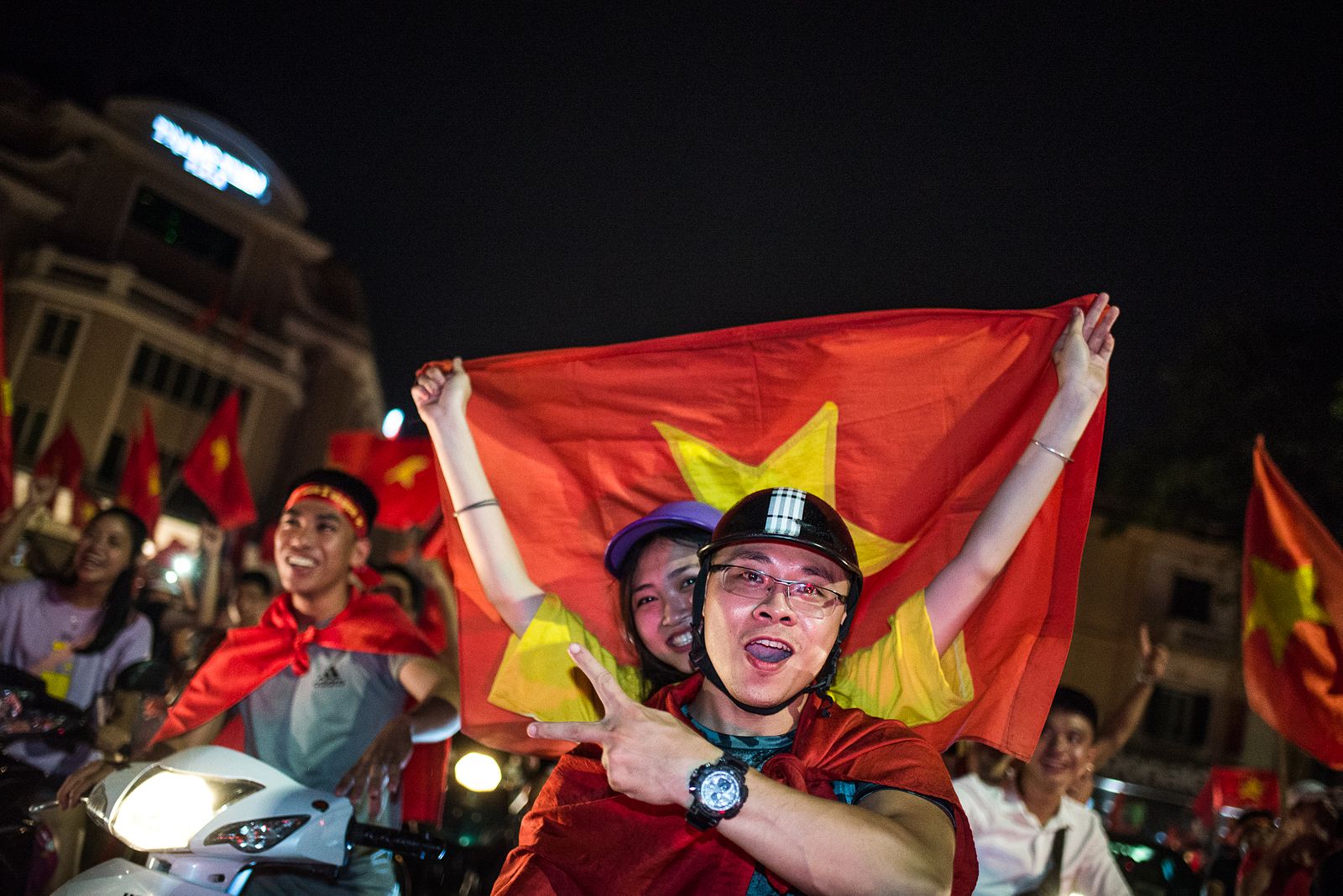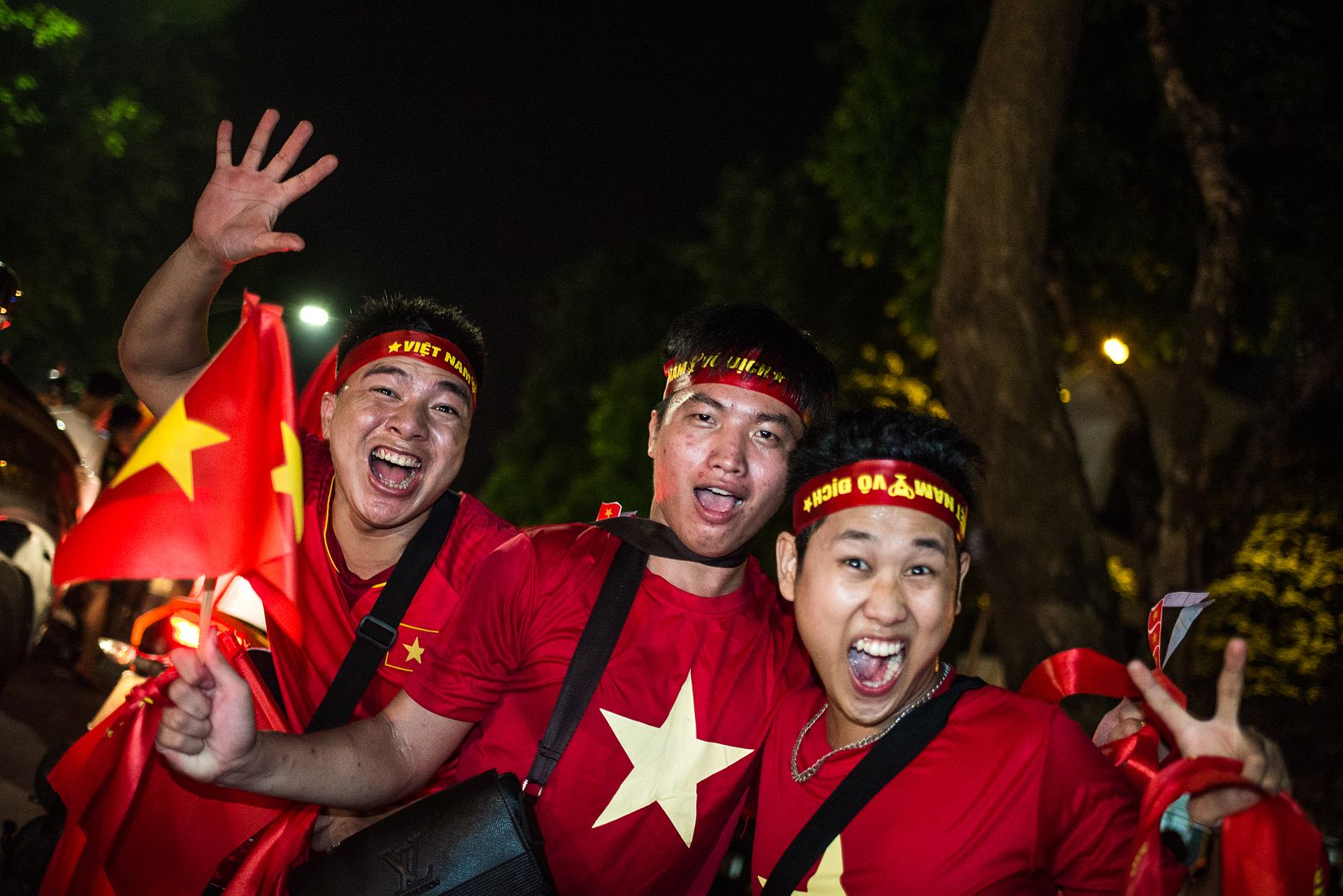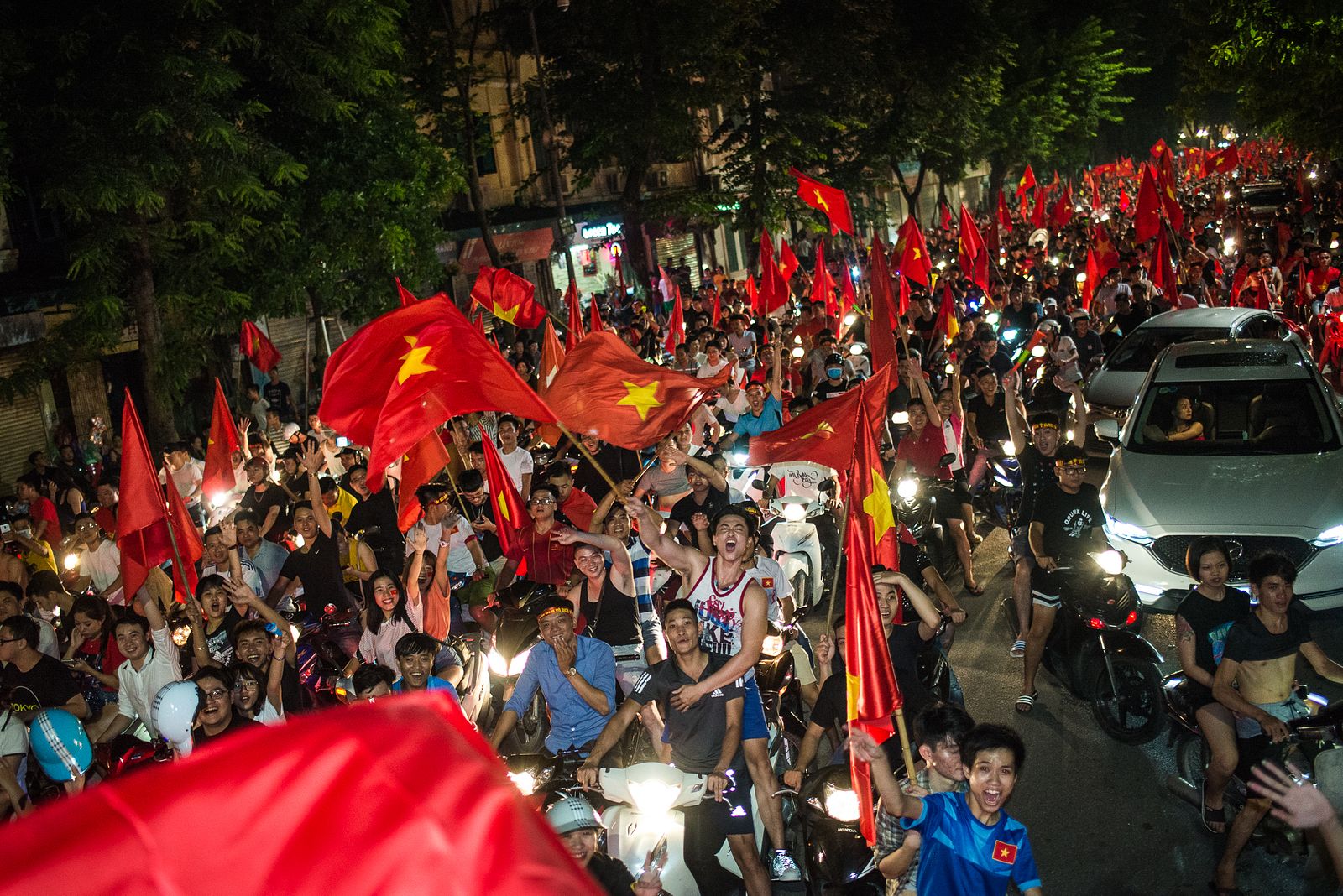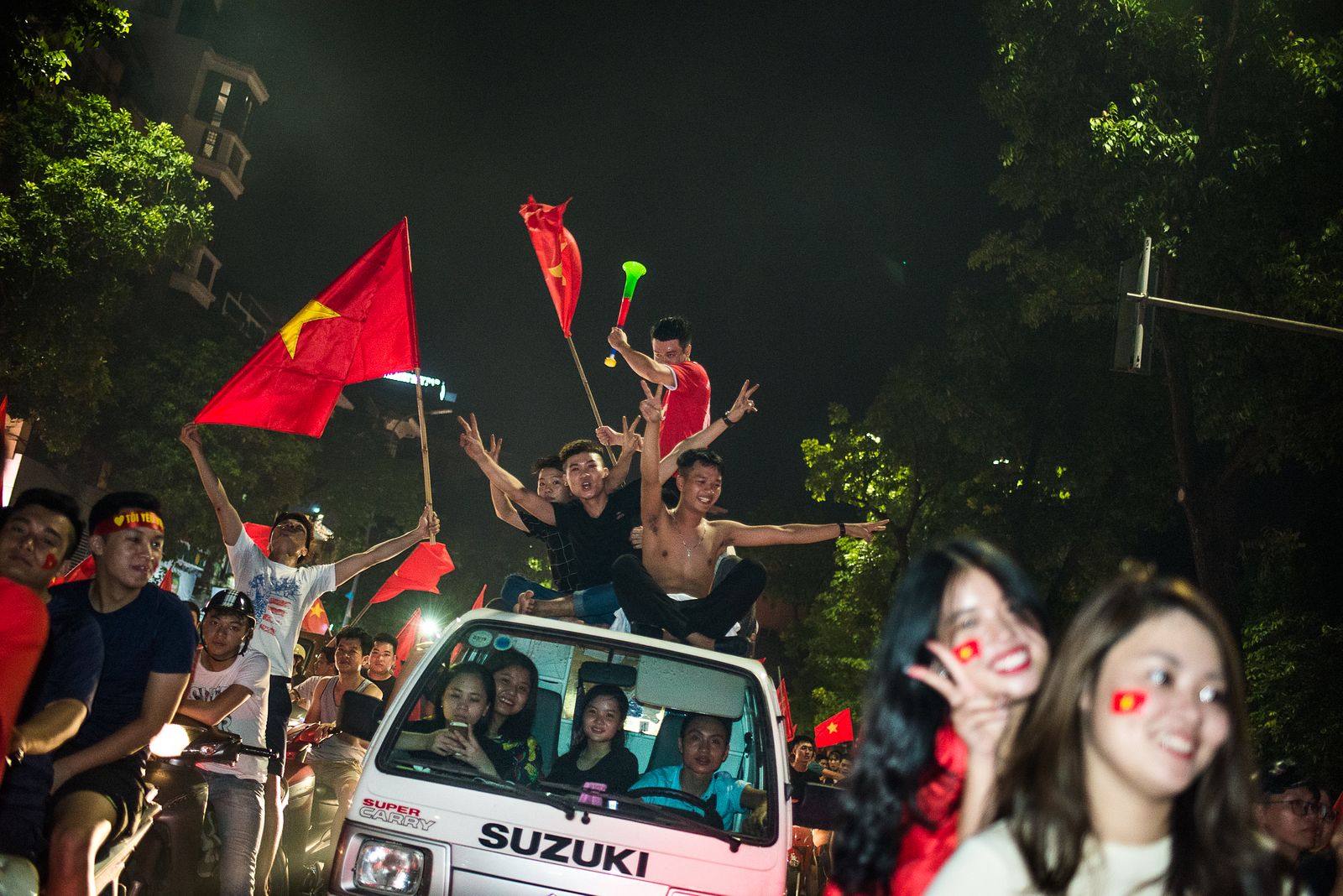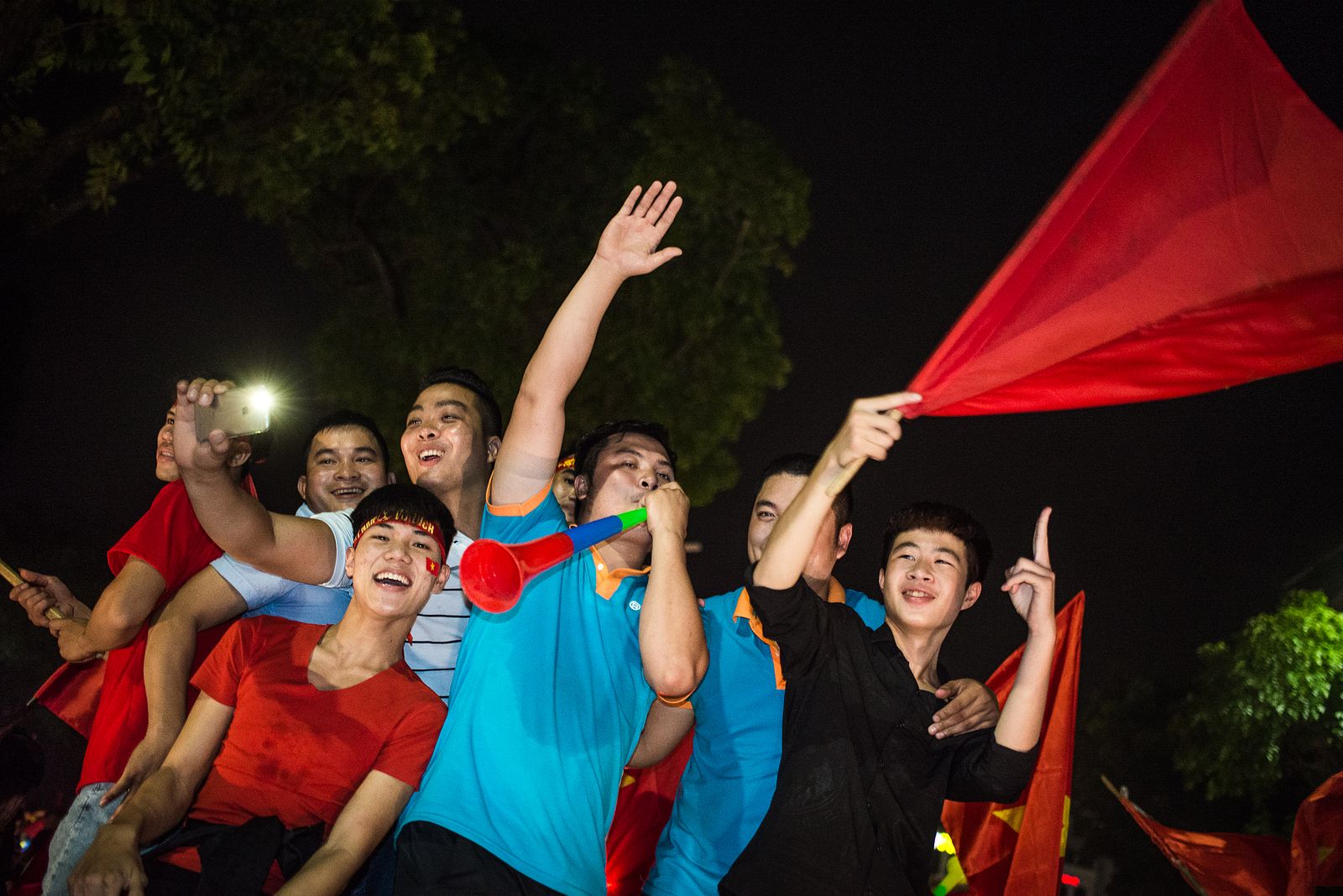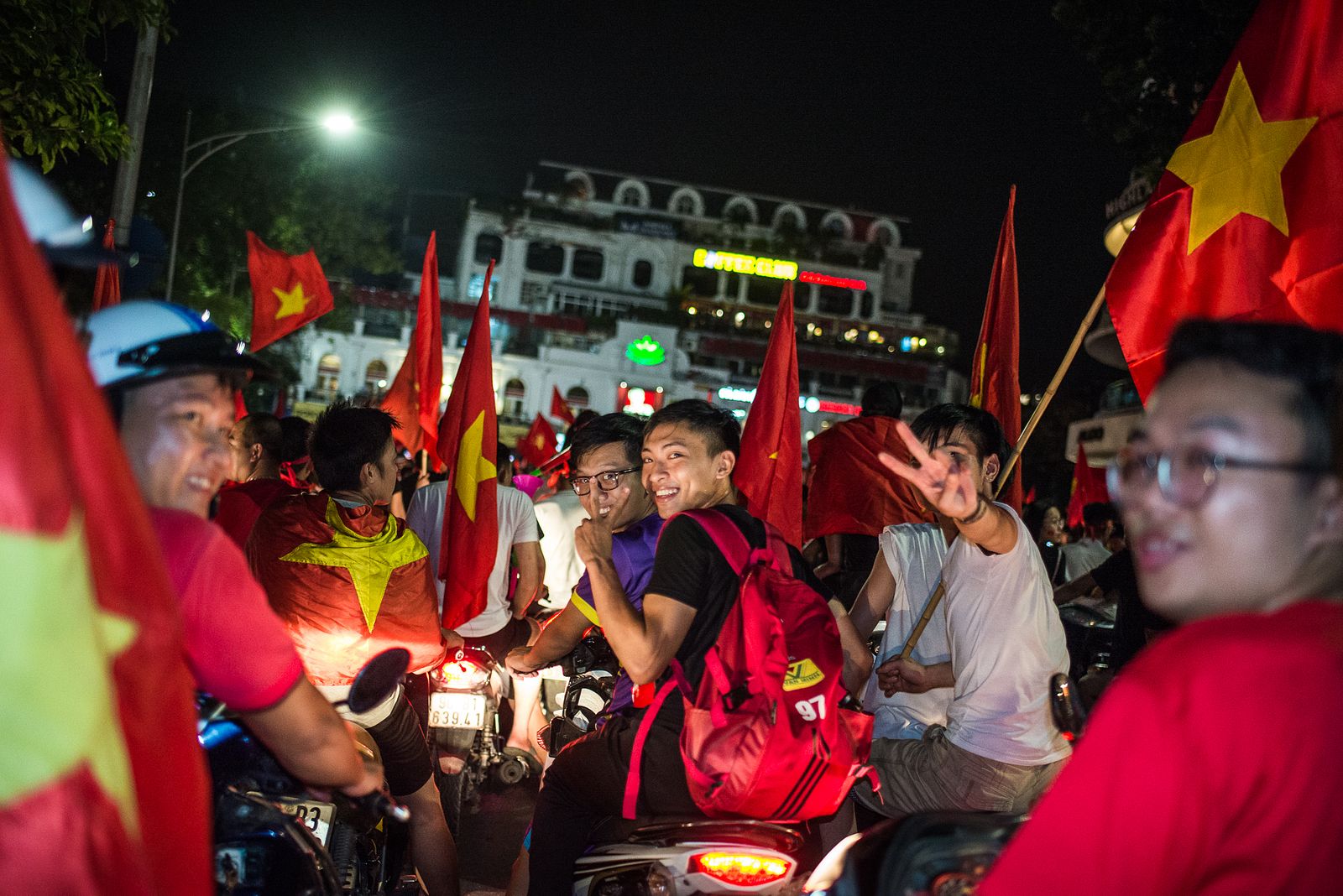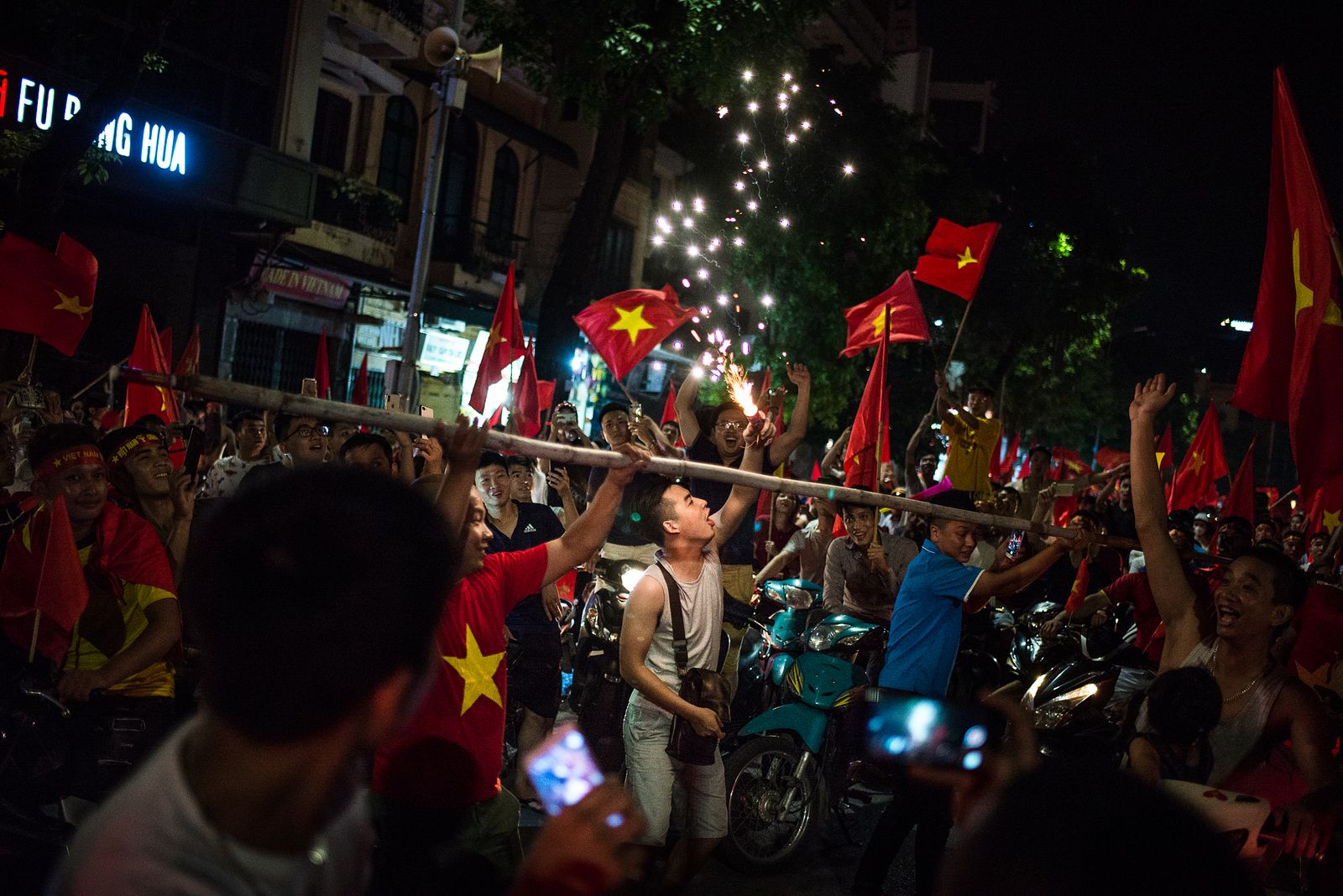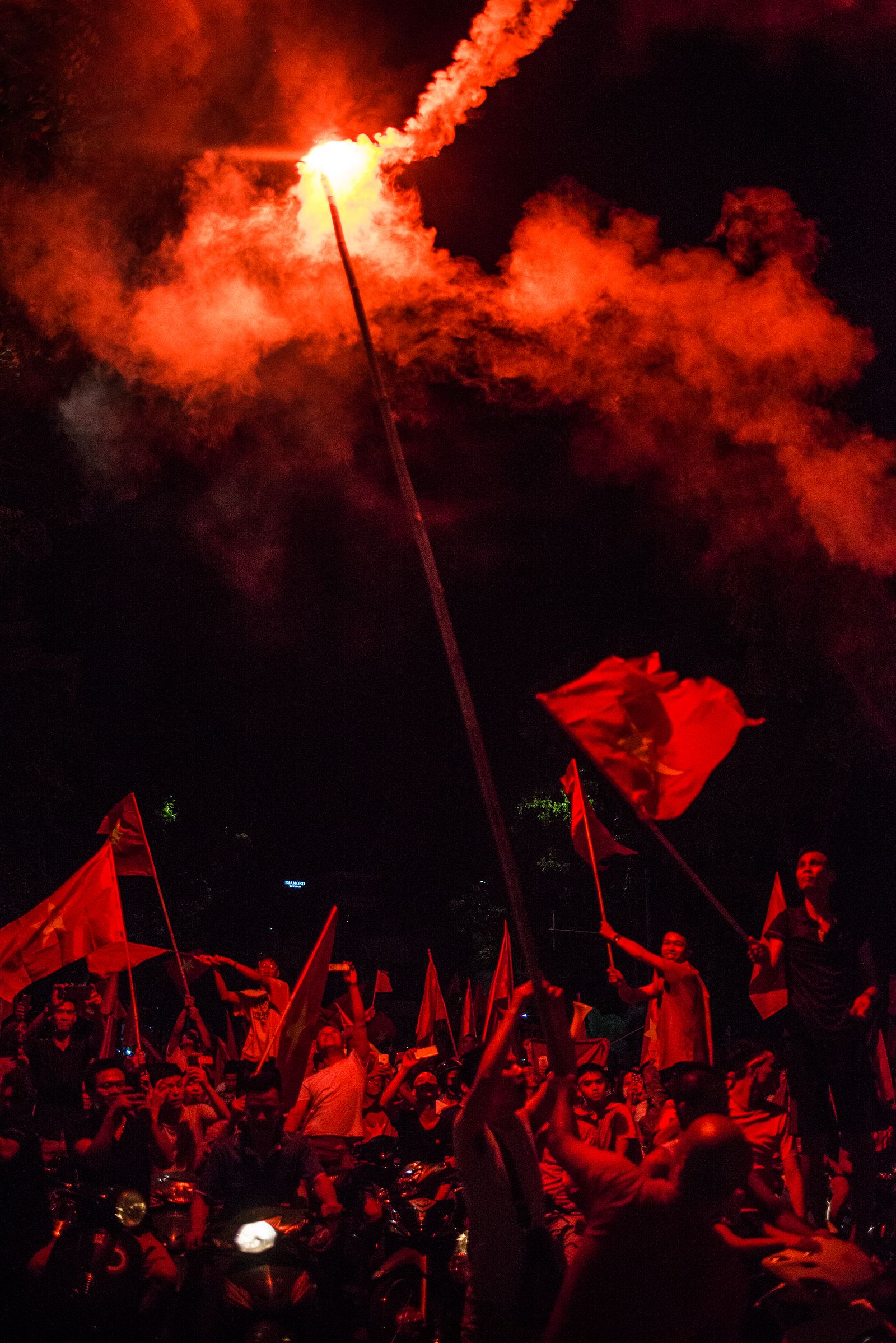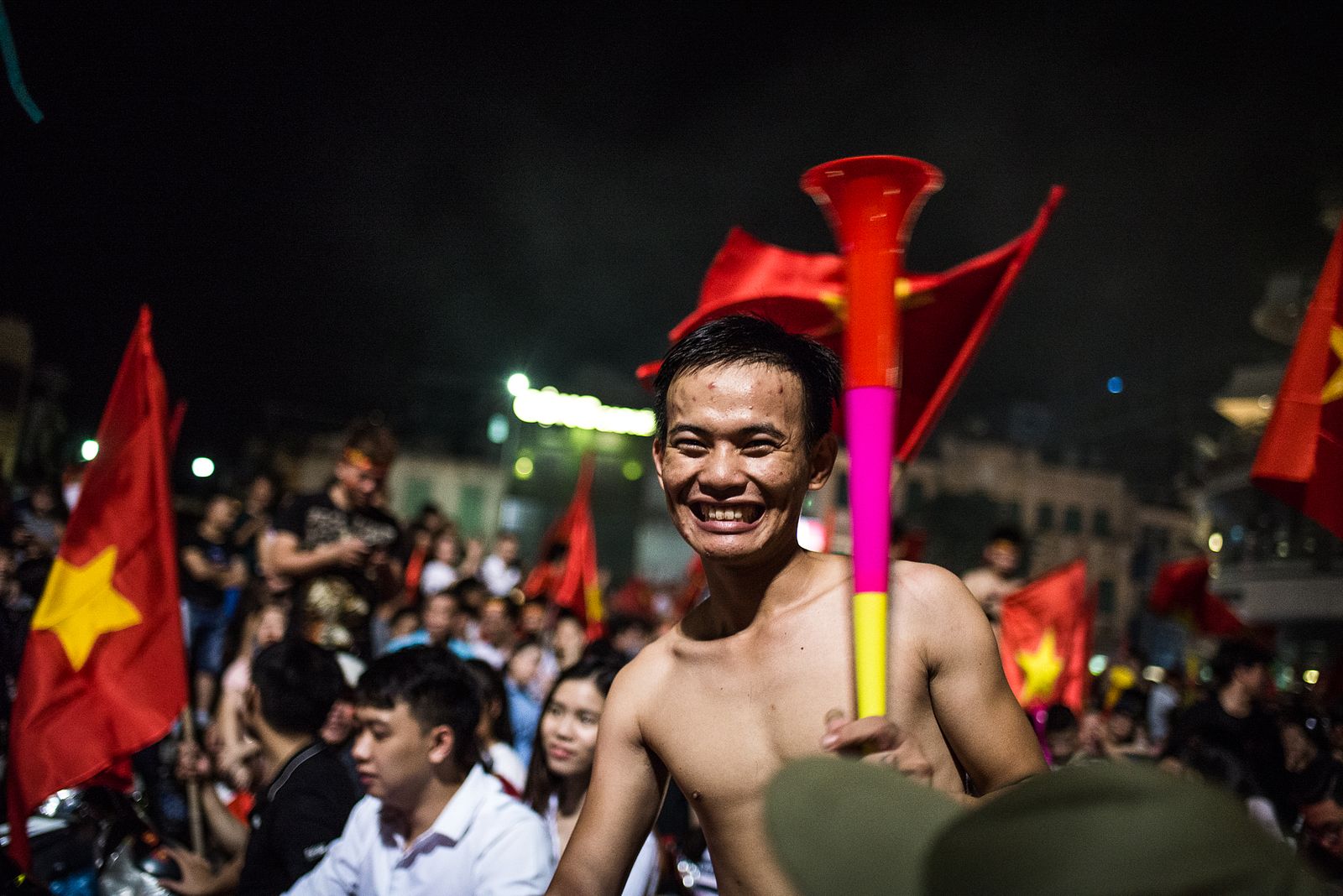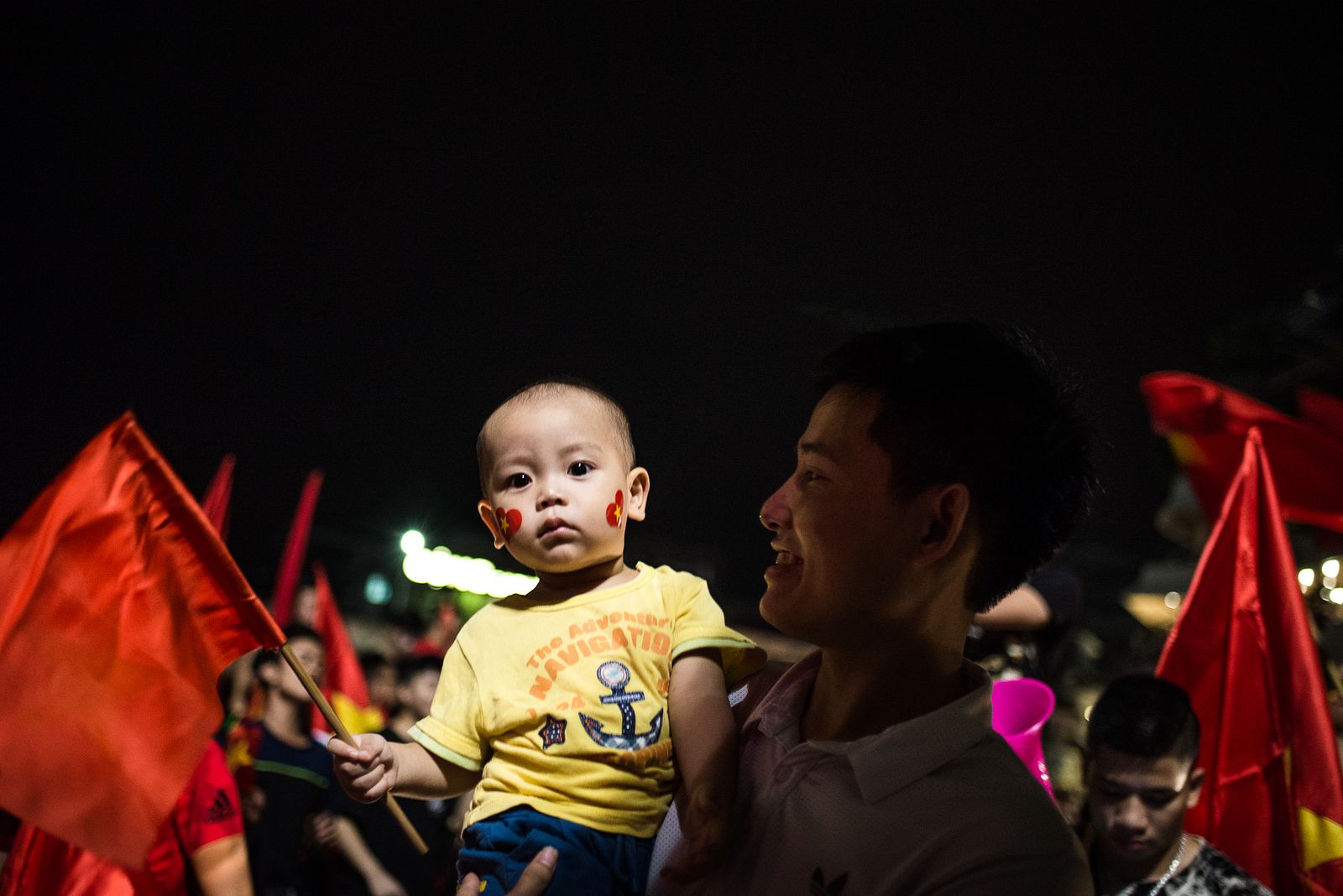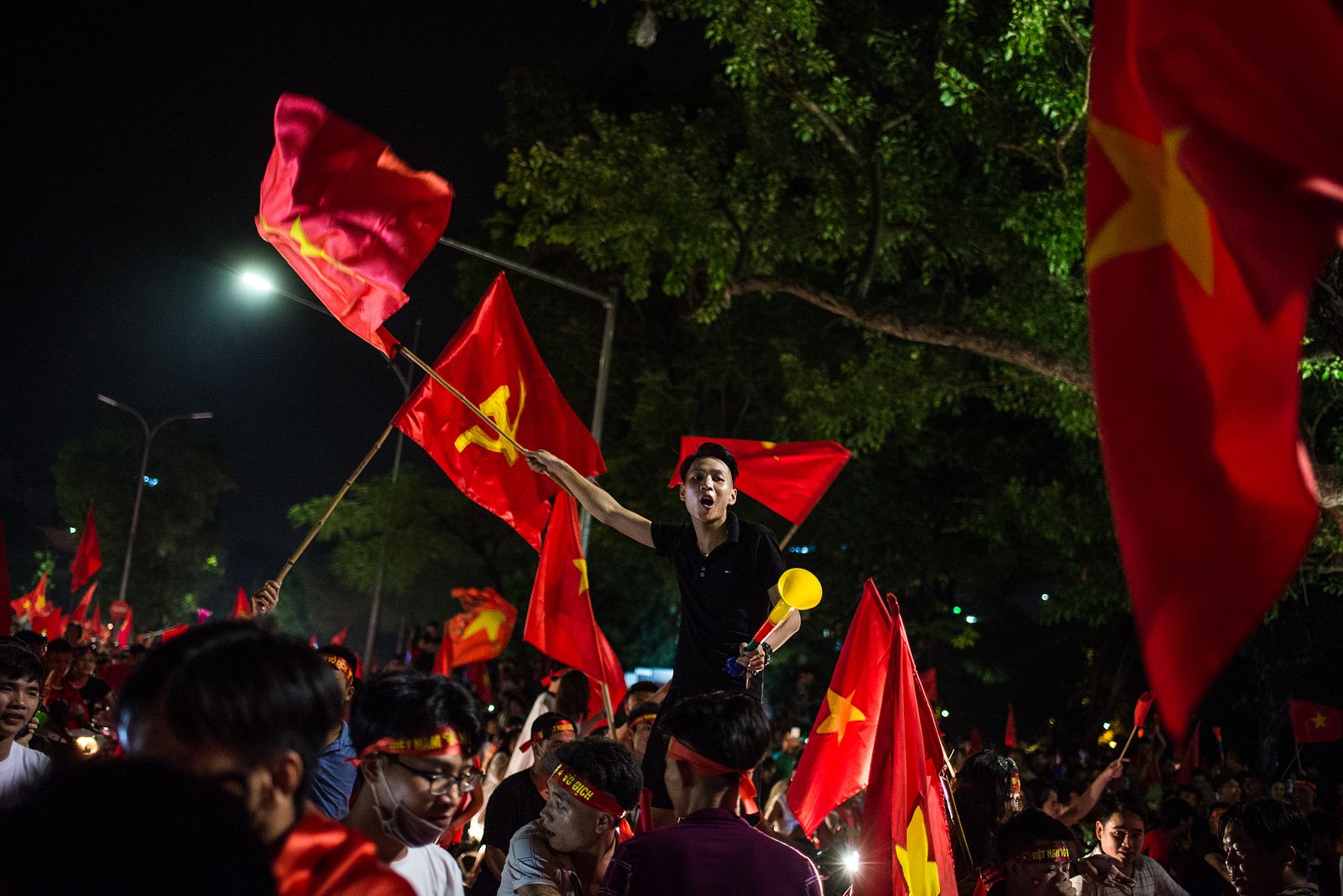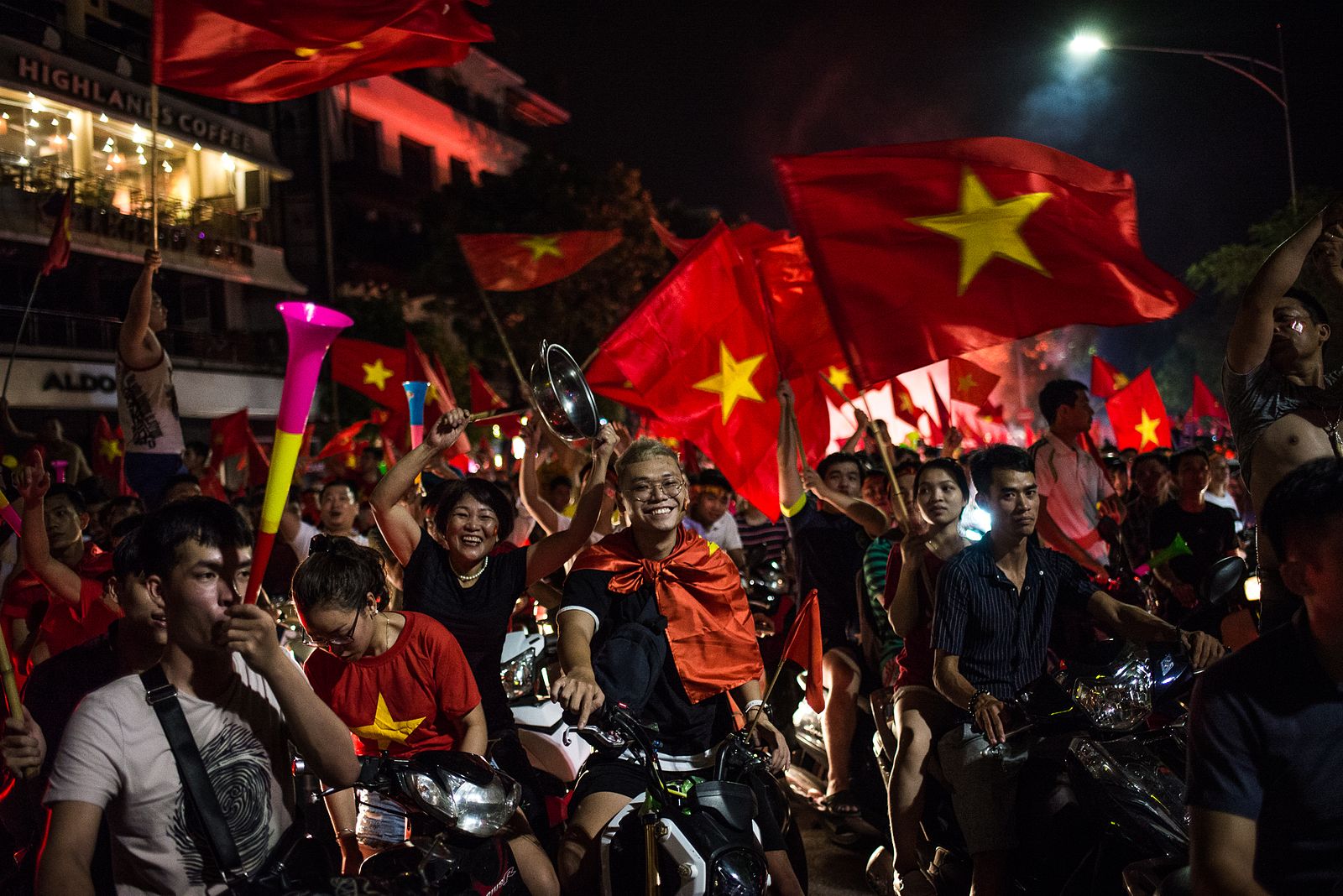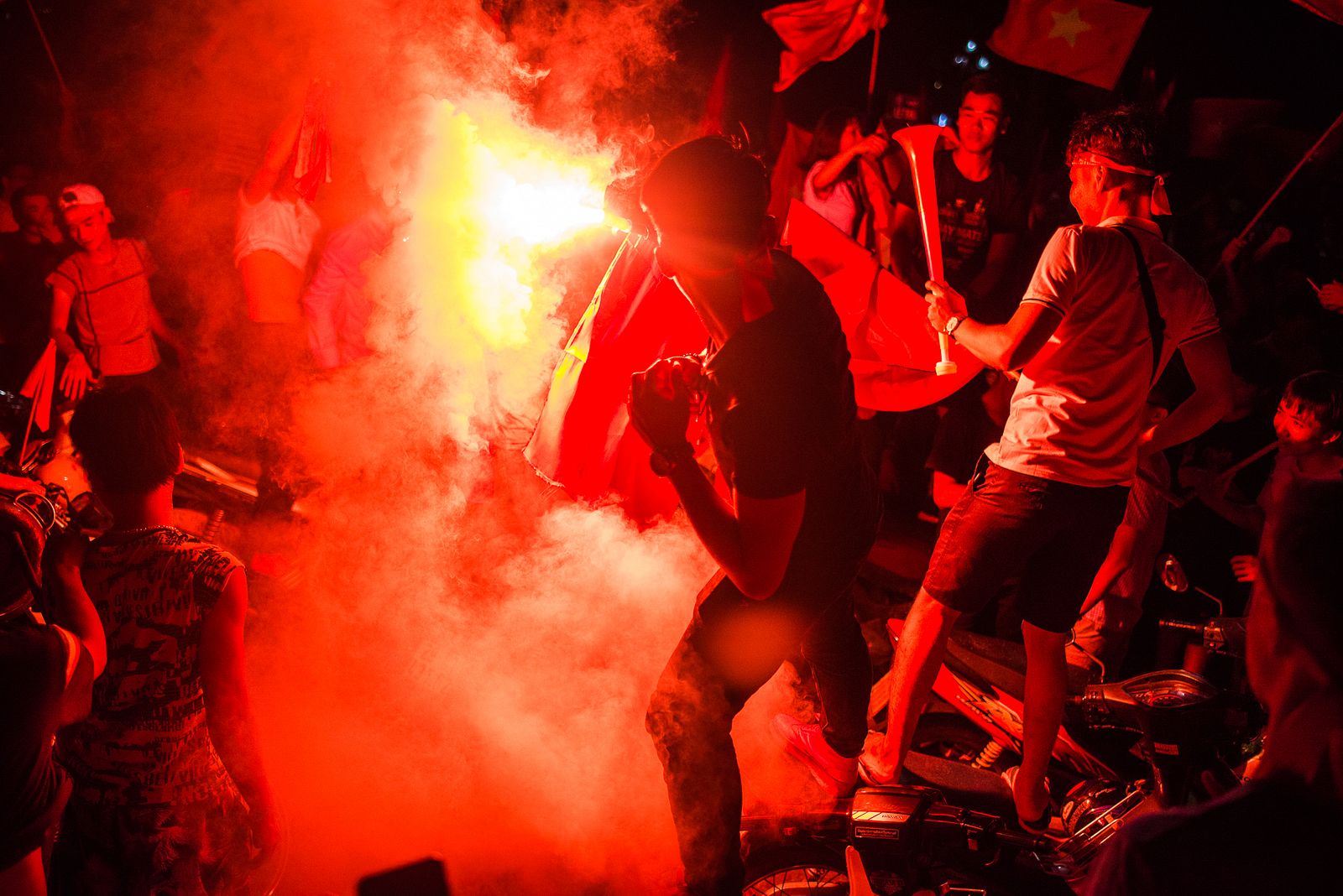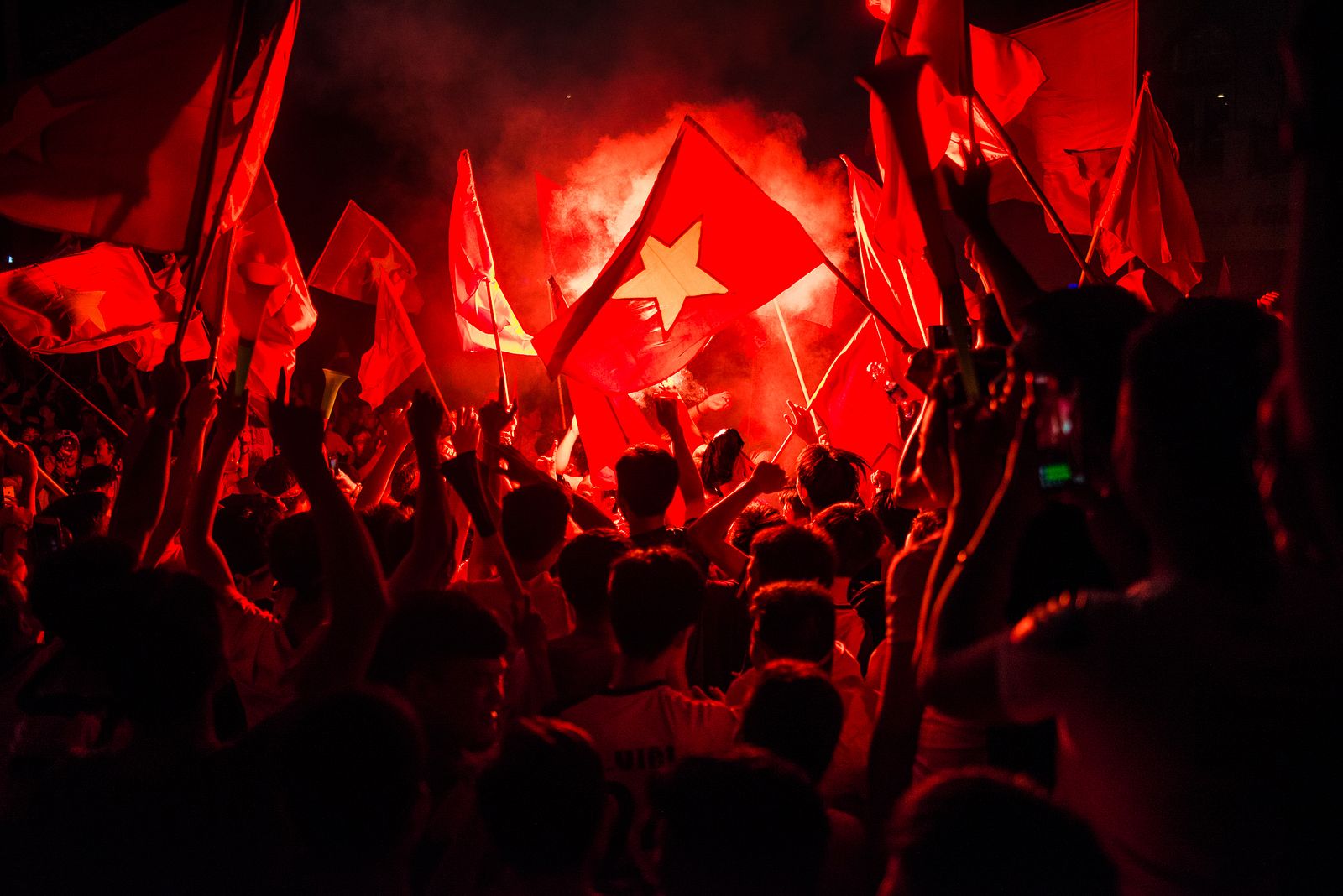 ---

Related Articles:
---