From north to south, urban Vietnam is full of contrasts. Skyscrapers go up next to shophouses. Food carts rub shoulders with five-star hotels. And sometimes, amid the changing cityscapes of this fast-developing country, millionaires inhabit the same space as those struggling to make ends meet.
In a beautiful series of black-and-white photos for Lao Dong, photographer Duong Quoc Binh captures the humanity of one such impoverished community. In the heart of the capital, residents of Long Bien District's Phao village, a floating settlement on the banks of the Red River, lead a life of poverty in one of Vietnam's most developed metropolises.
Focusing on one of the 28 families in Phao village, Binh chronicles the realities of life in precarious circumstances. Rickety wooden houses are surrounded by a river but have no access to clean water for drinking or cooking. Generations of families live under one roof, parents struggle to send their children to school and necessities like medical care are simply not an option.
Take a look at the poignant photos and personal stories of Phao village residents below: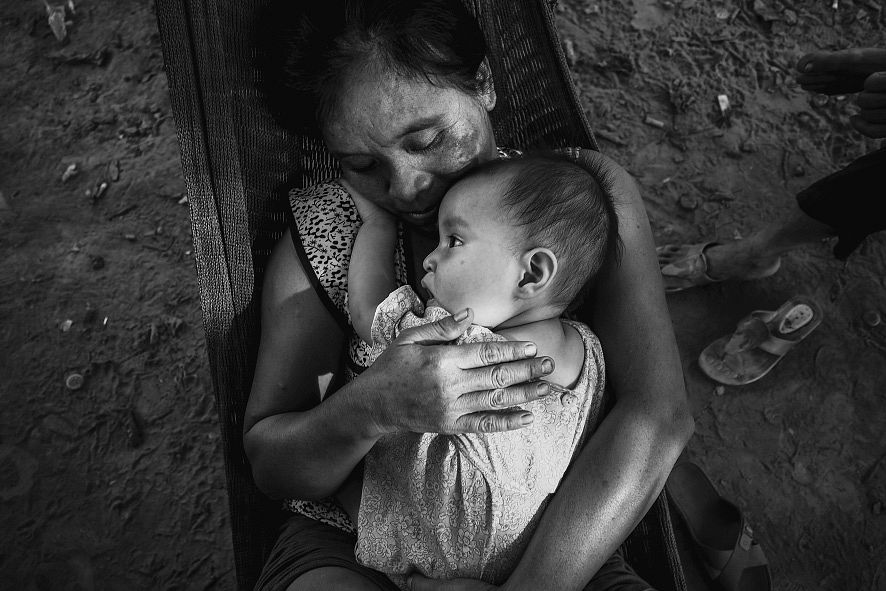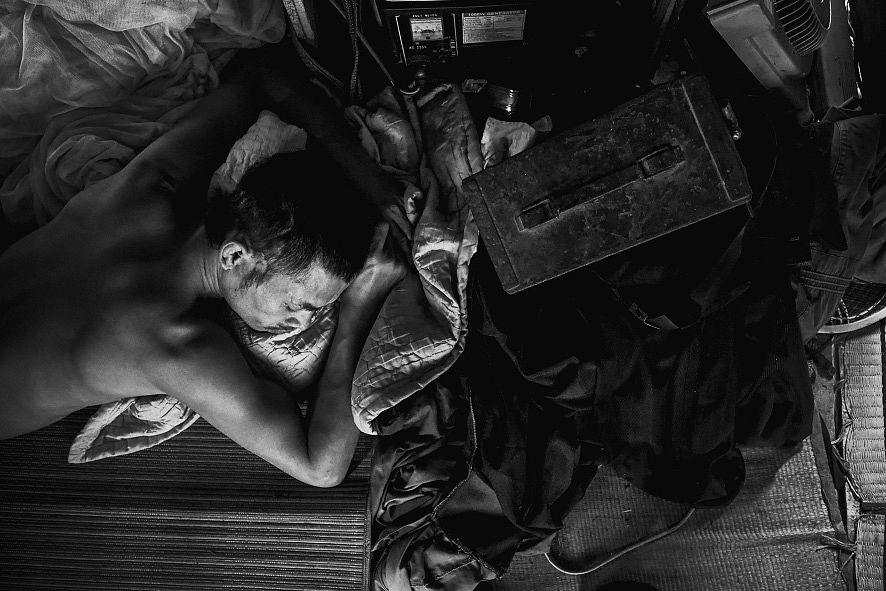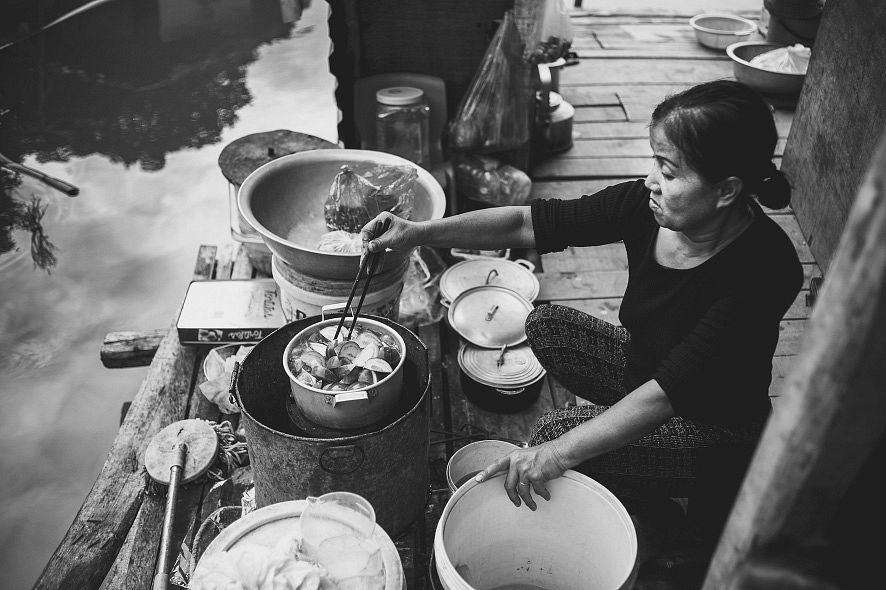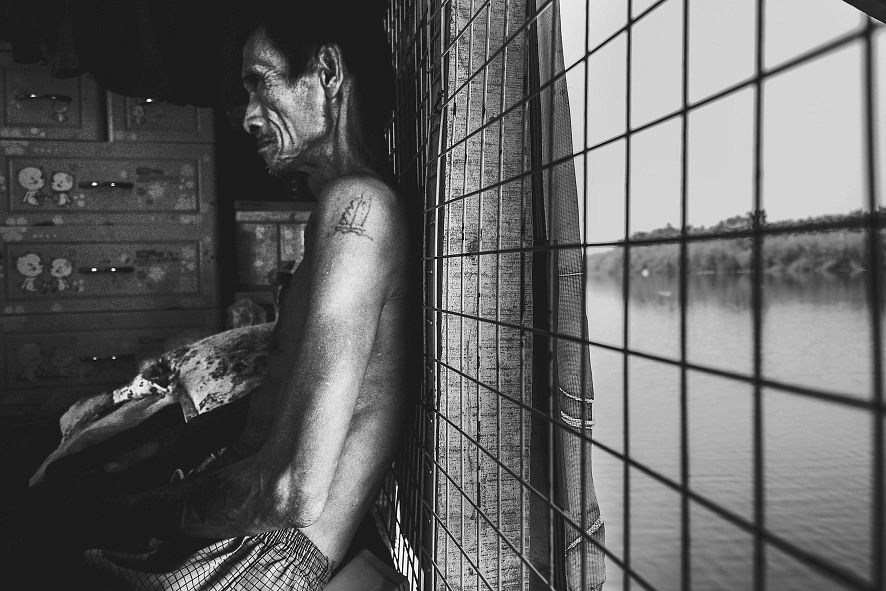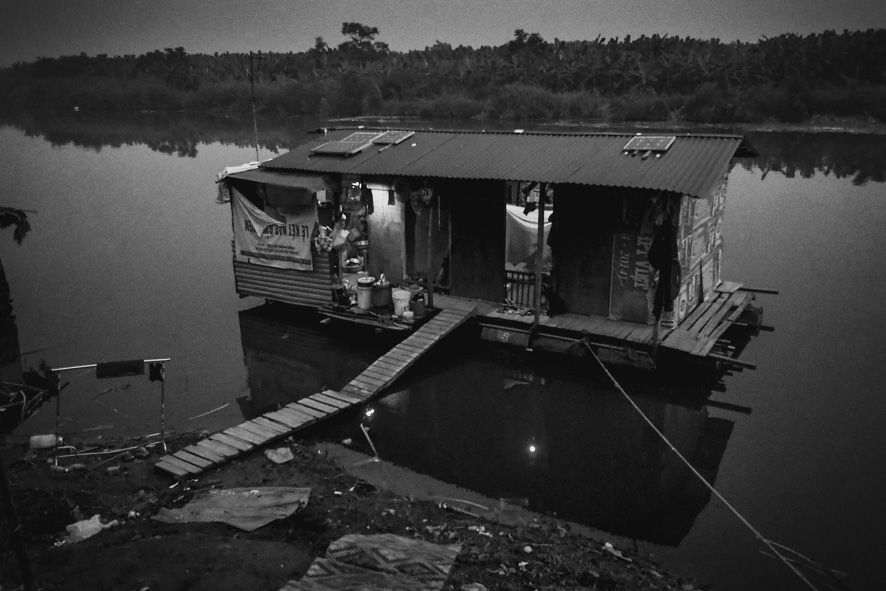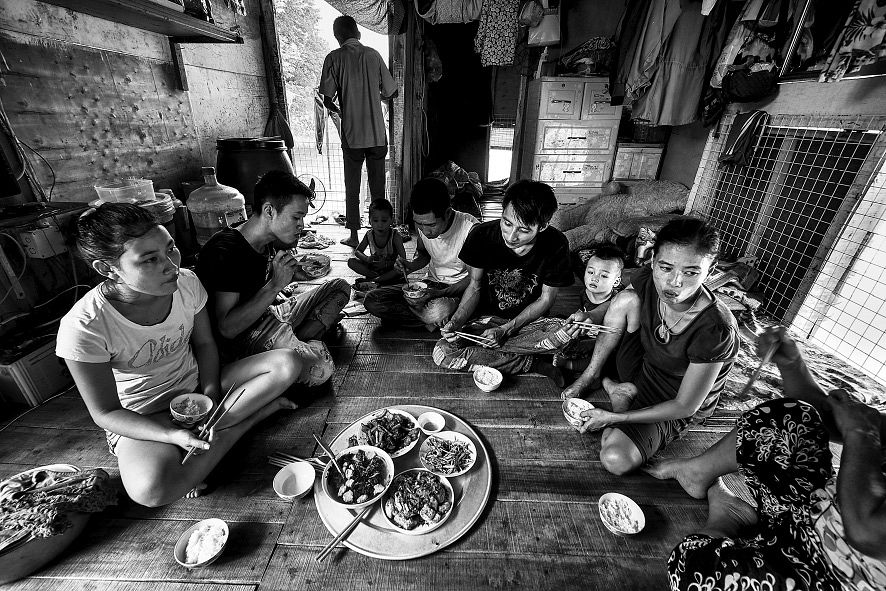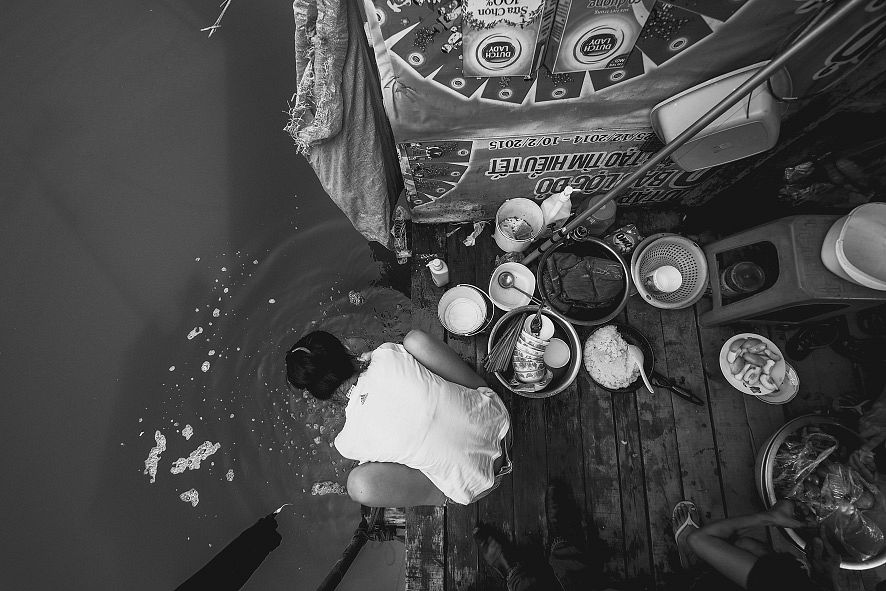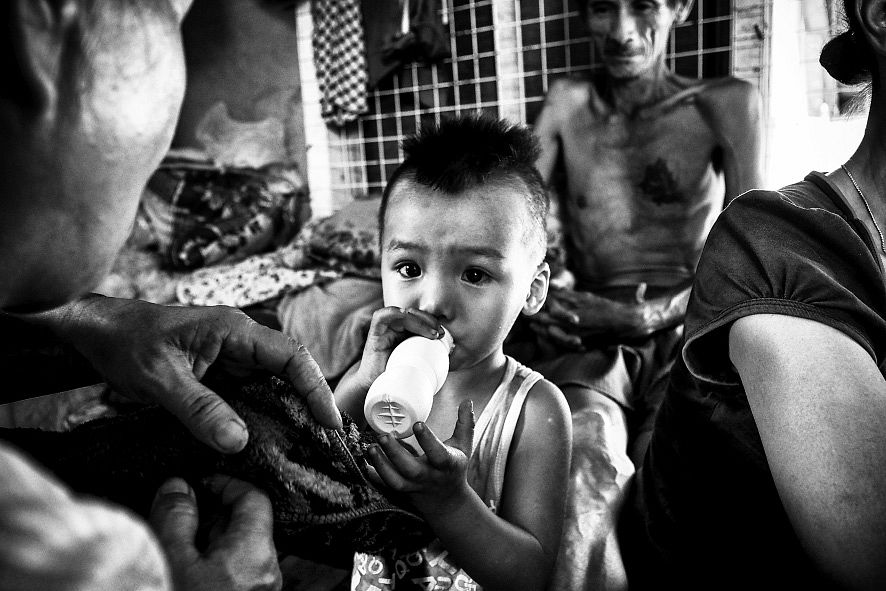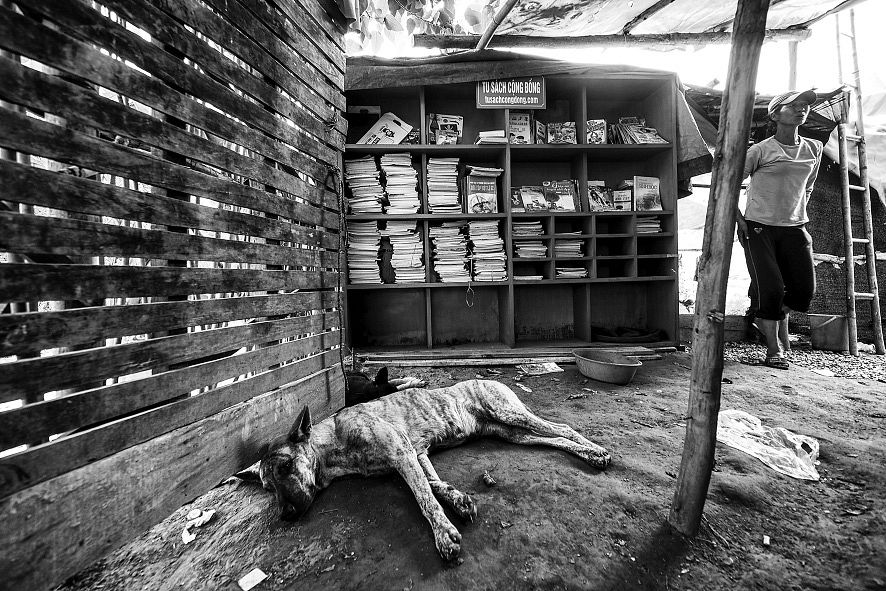 [Photos via Lao Dong]
---

Related Articles:
---