Throughout the month of March, Hanoians can see and vote on four design options for the new Trần Hưng Đạo Bridge before the city makes a final decision.
According to VnExpress, the city opened a design contest for the Trần Hưng Đạo Bridge in November last year, after the first proposed design drew controversy. Twenty designs were submitted, out of which the city chose three winners to be displayed, along with the original proposed design.
First Place: A Tribute to Eternal Prosperity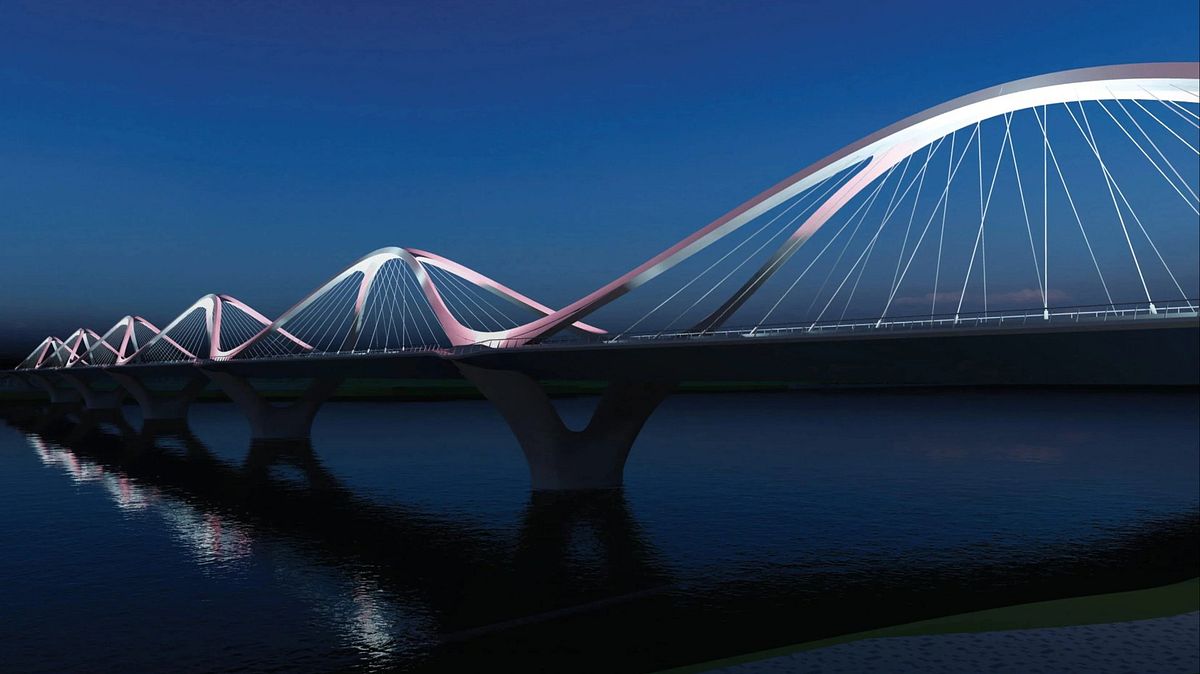 The first prize was awarded to design plan THD12, a steel arch bridge design. The arches are inspired by the infinity sign, a wish for never-ending wealth. Aside from vehicle lanes, the design also incorporates bicycle paths and sidewalks.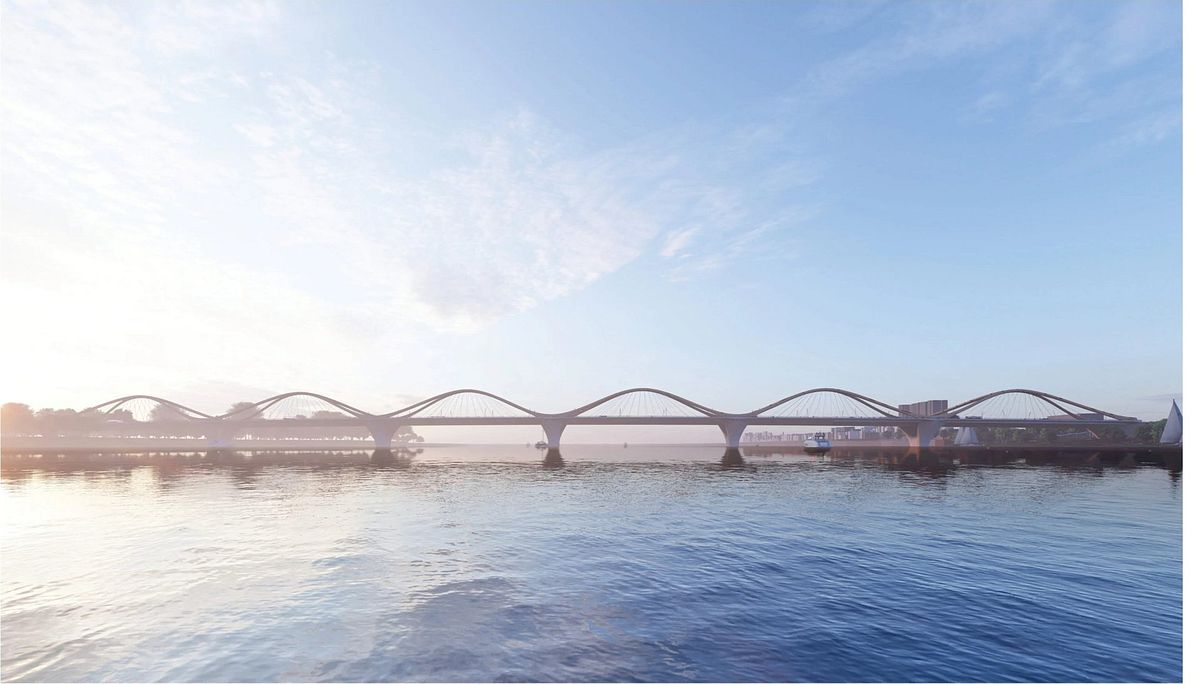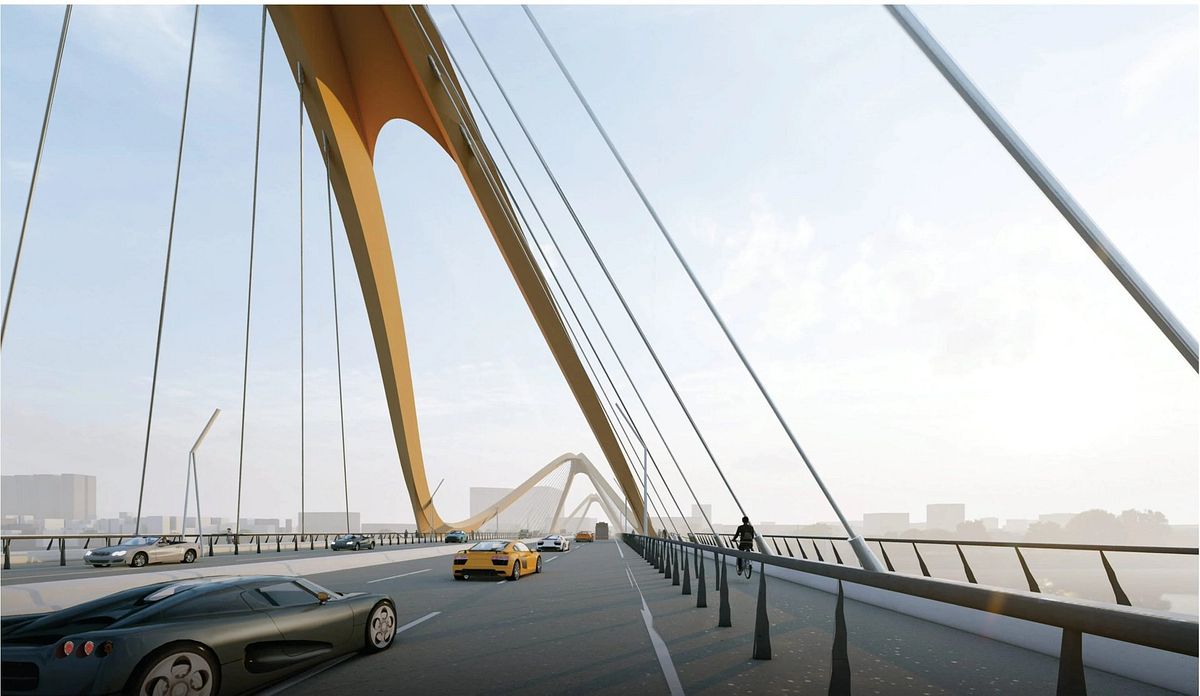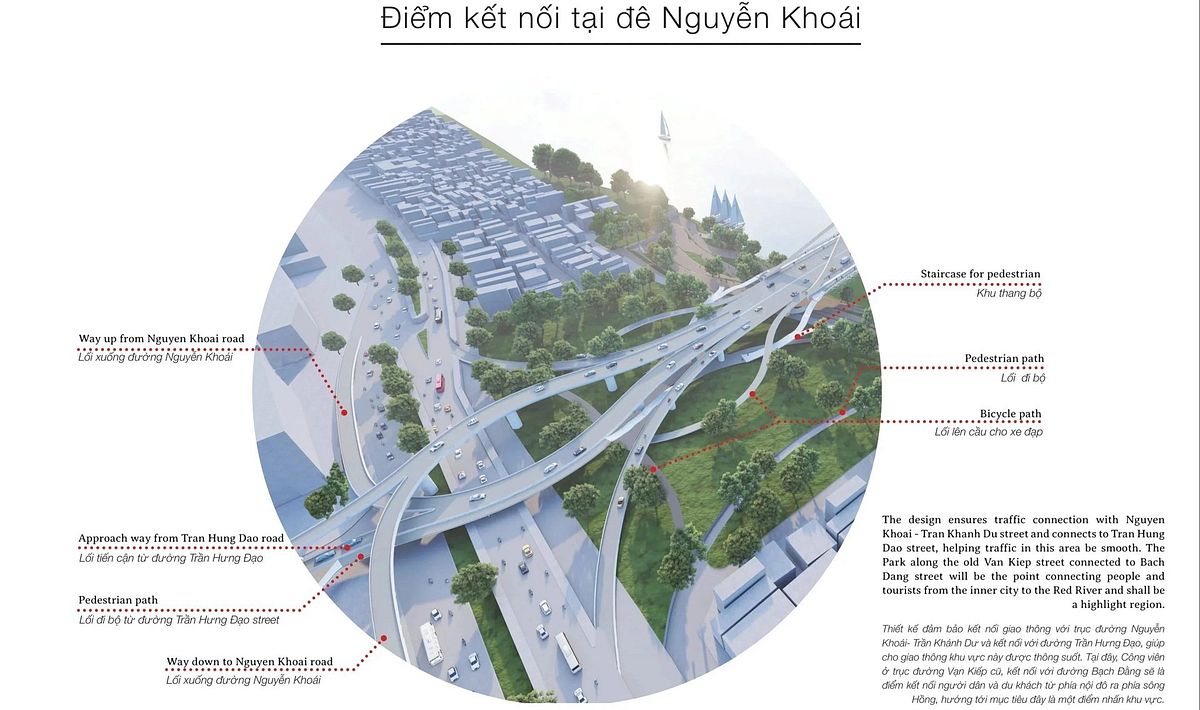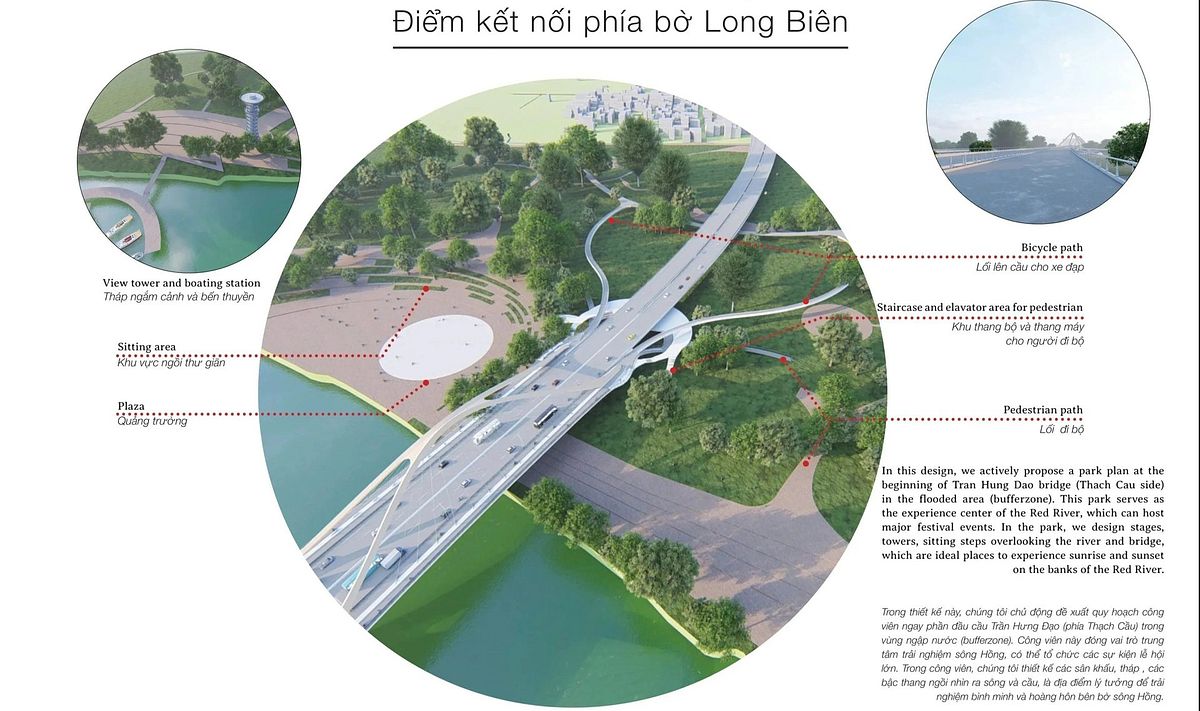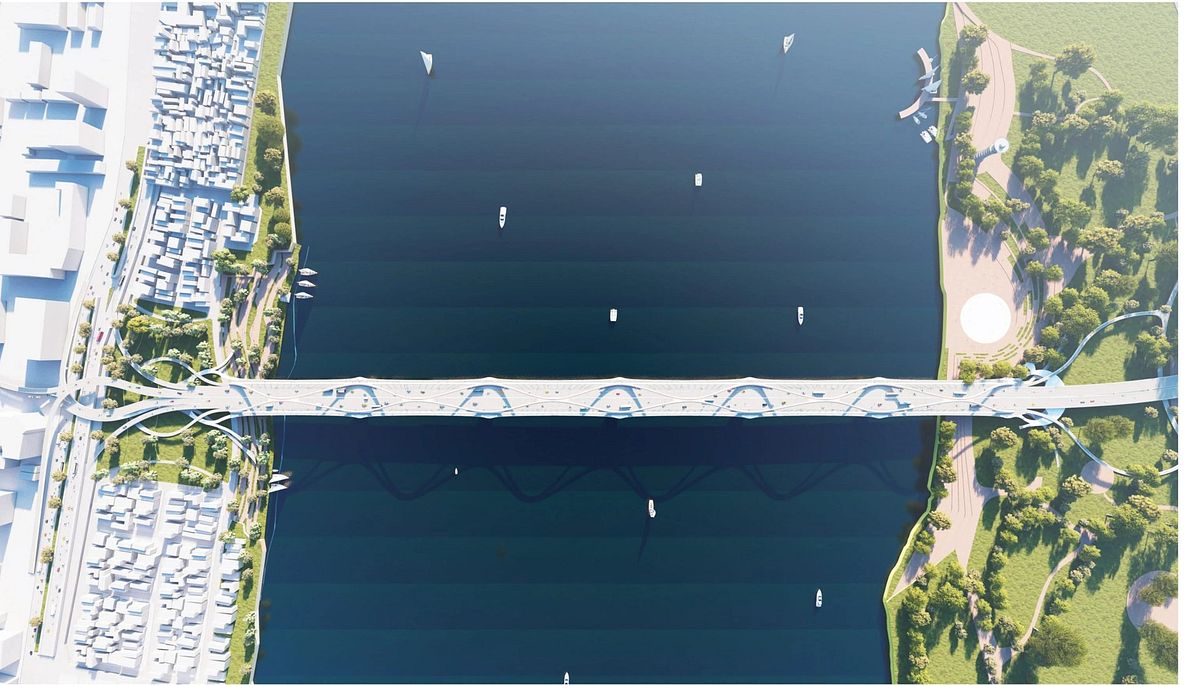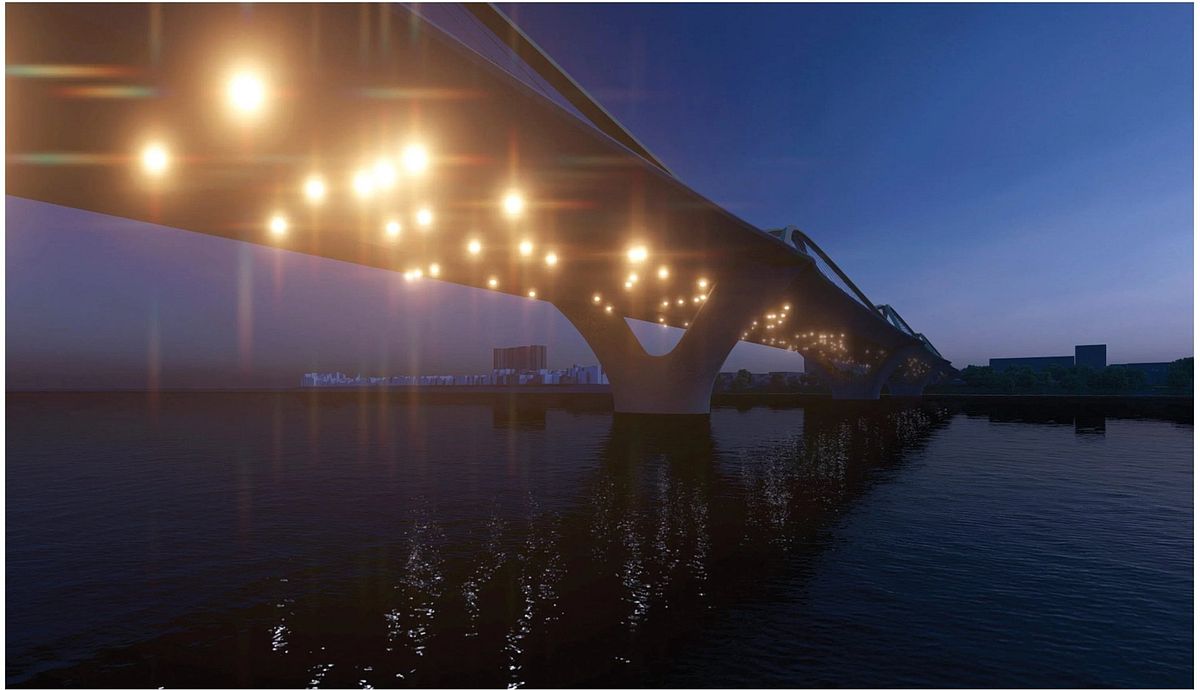 Second Place: The Asian Dragon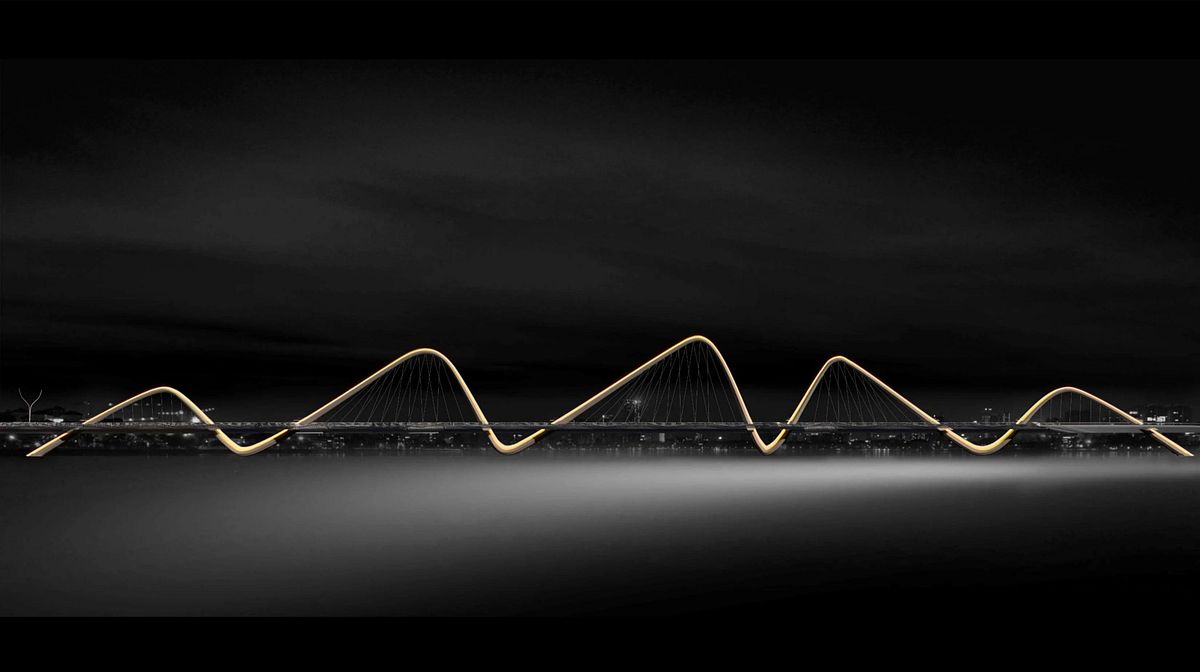 The second prize goes to plan THD18, another steel arch design with permanent concrete abutments. This bridge has five arches, and the design team said that they modeled their arches after dragon motifs from the Trần Dynasty. The arches will also have an RGBW light system which can shine in multiplw colors at night.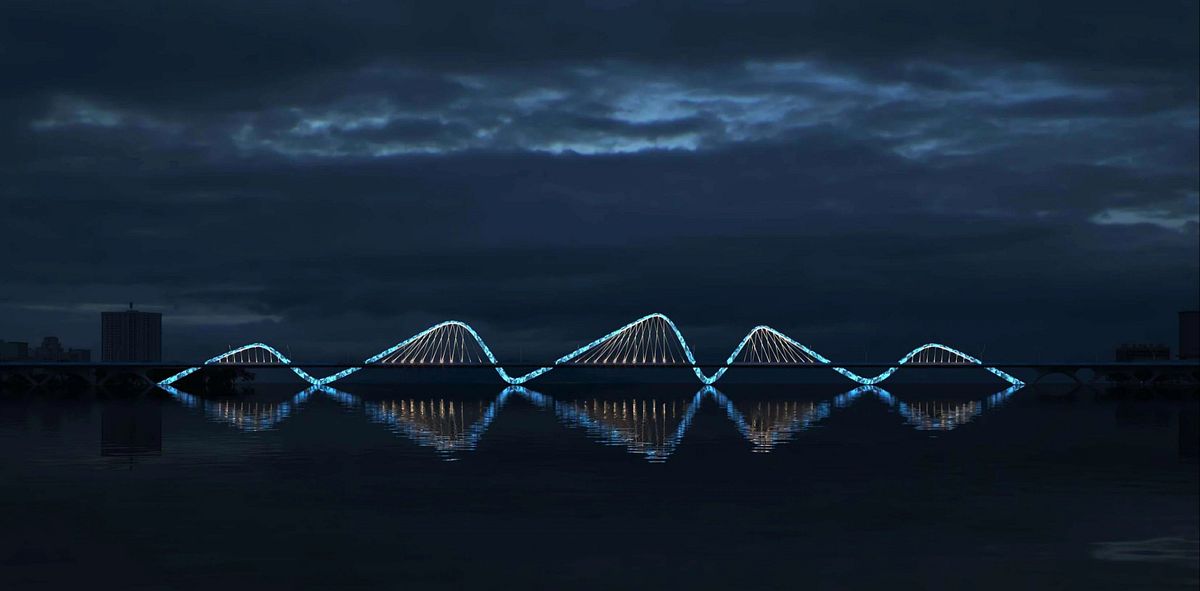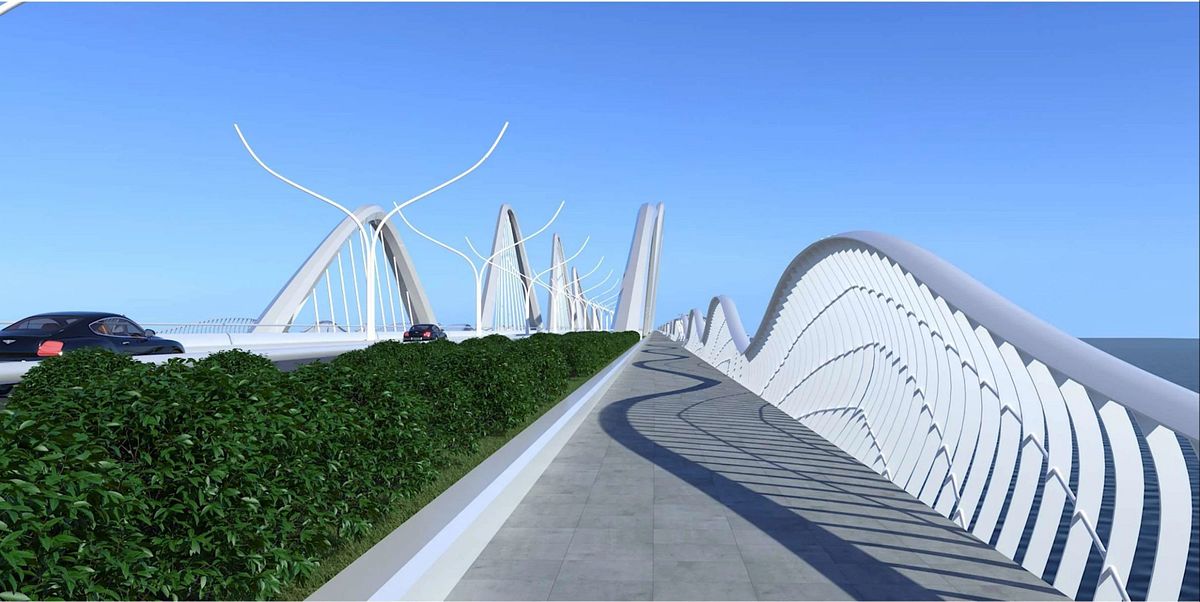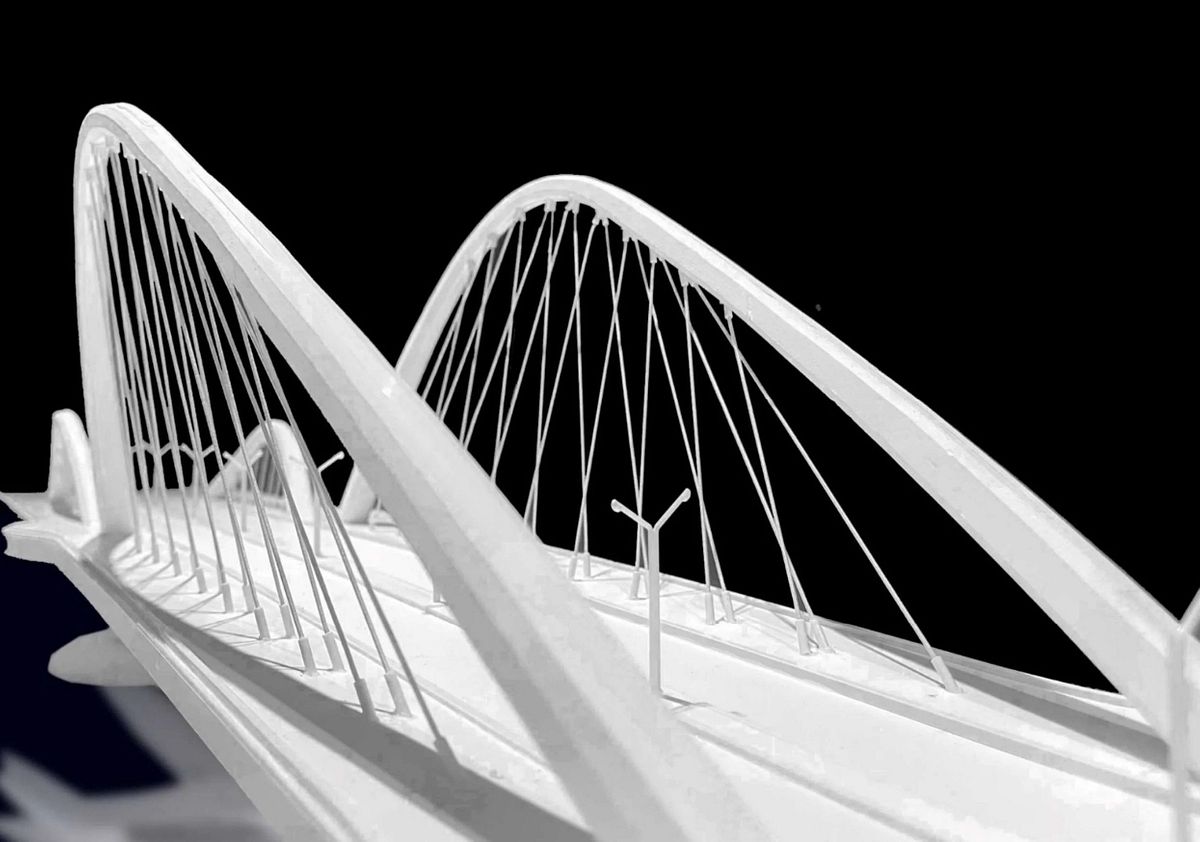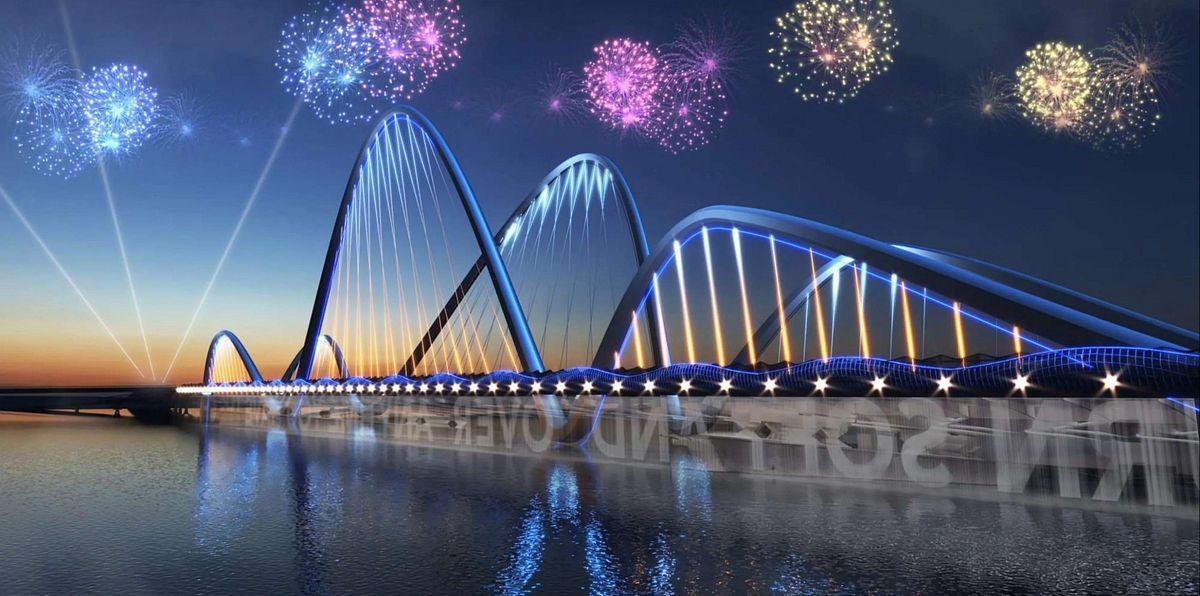 Third Place: A Bridge of History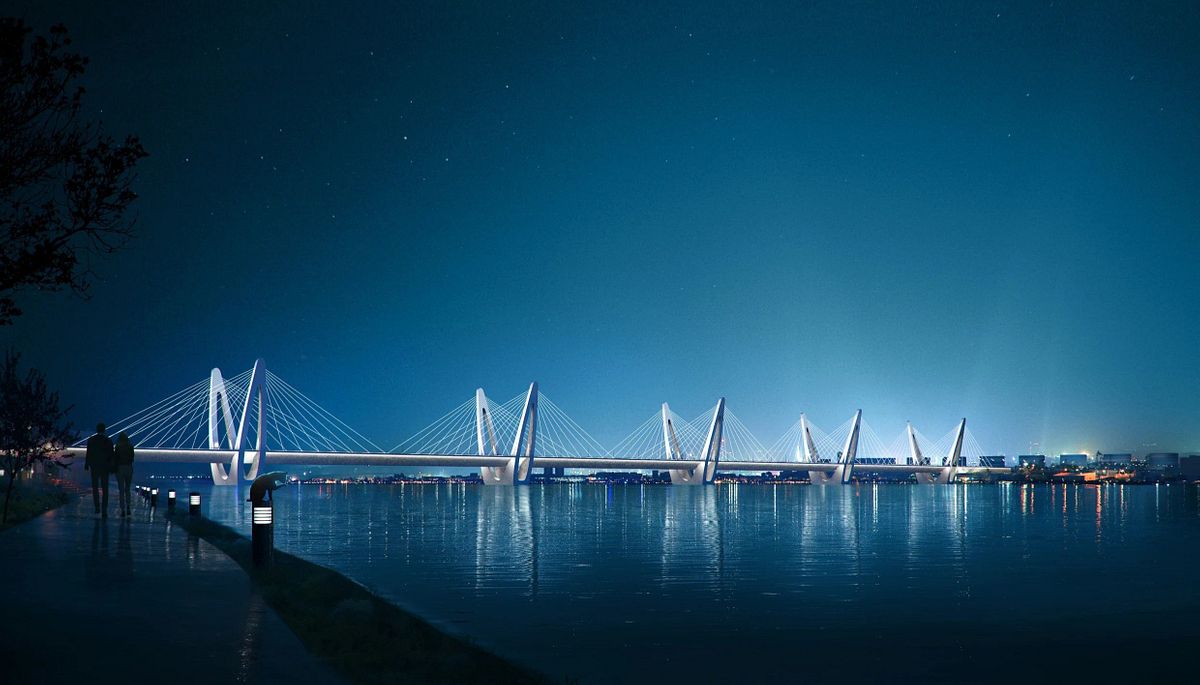 The third place belongs to design THD07, a cable-stayed bridge. This design has five towers, each carved with patterns from a different time of history: the Lý, Trần, Lê, Nguyễn dynasties, and the modern era. The bridge will have six lanes and an LED lighting system.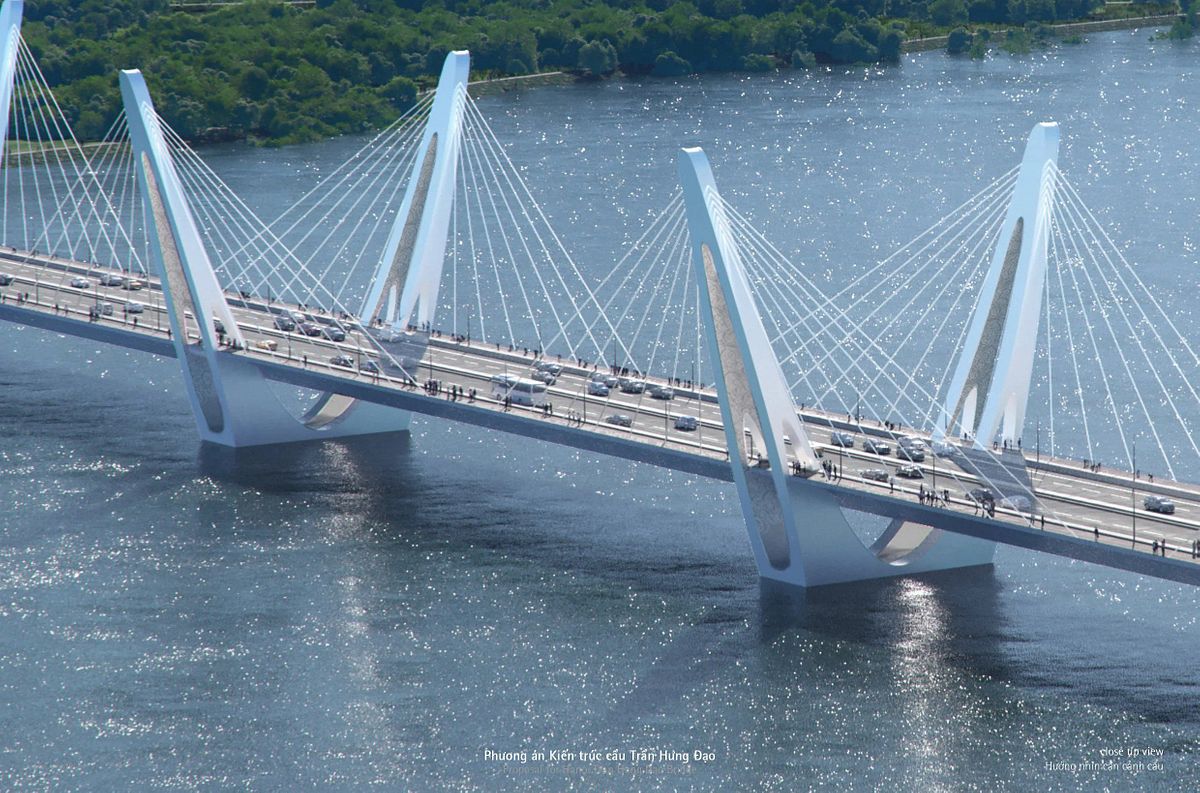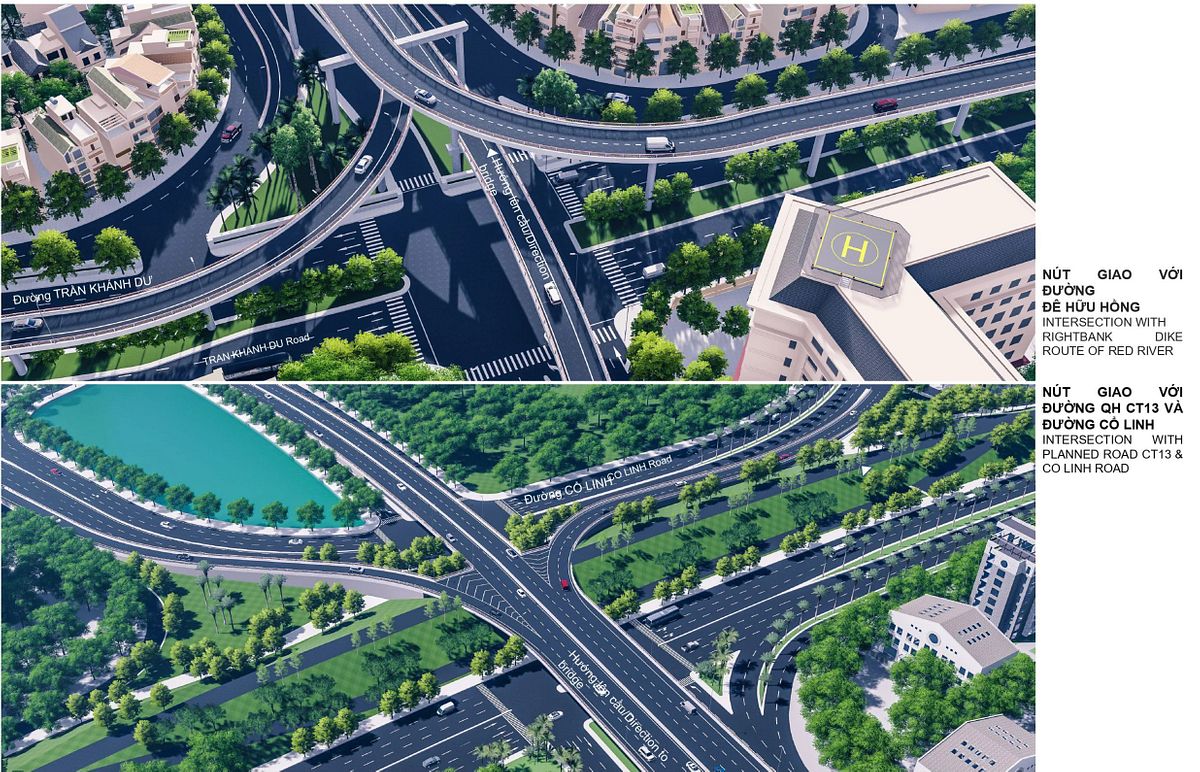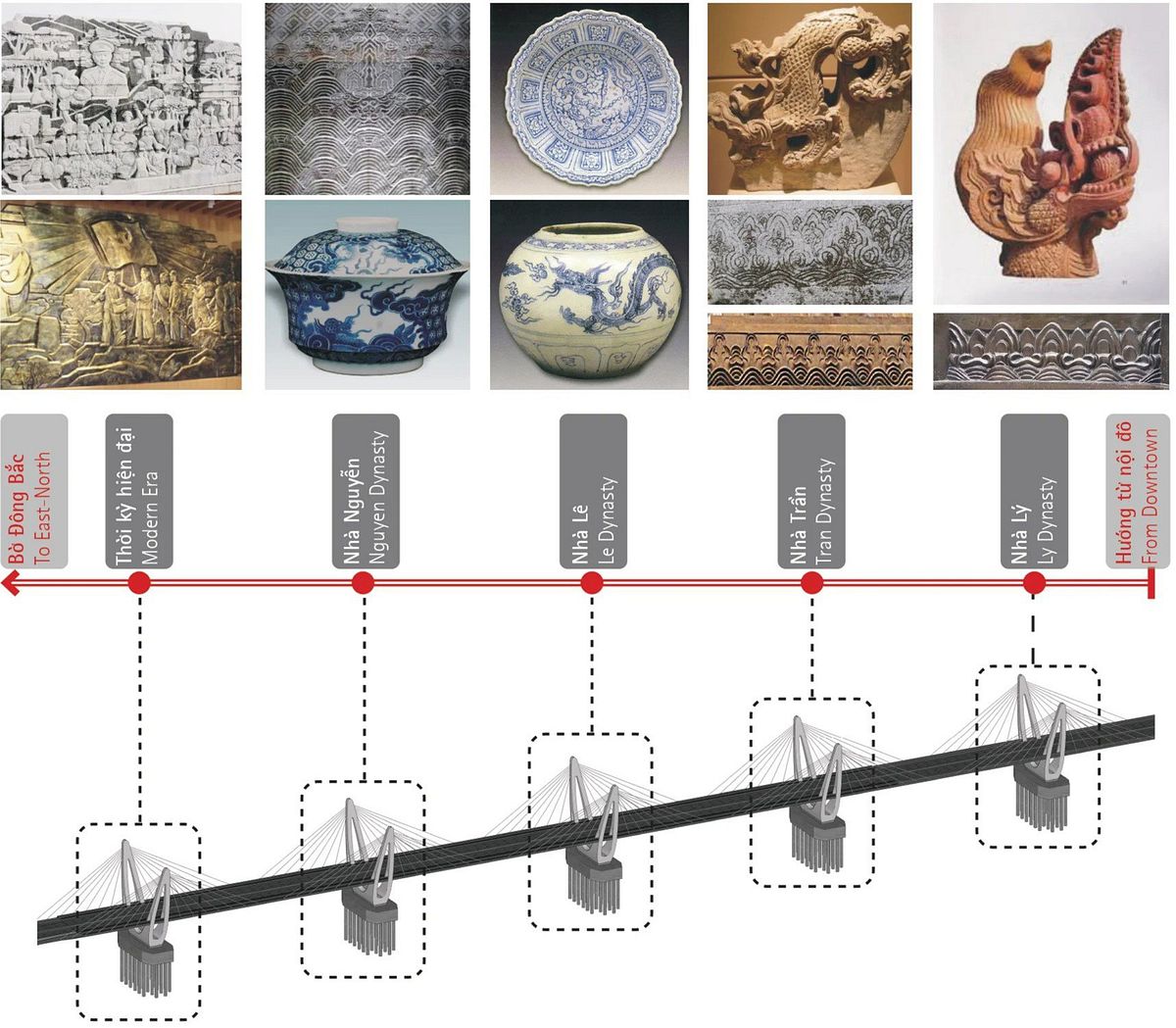 Proposed Design: Indochina Style

This is the original proposed design, which drew backlash last year. The designer attempted to combine contemporary culture and the ancient beauty of Hanoi. But the style has been criticized as a "forced imitation, lumping together elements of Middle Ages Europe."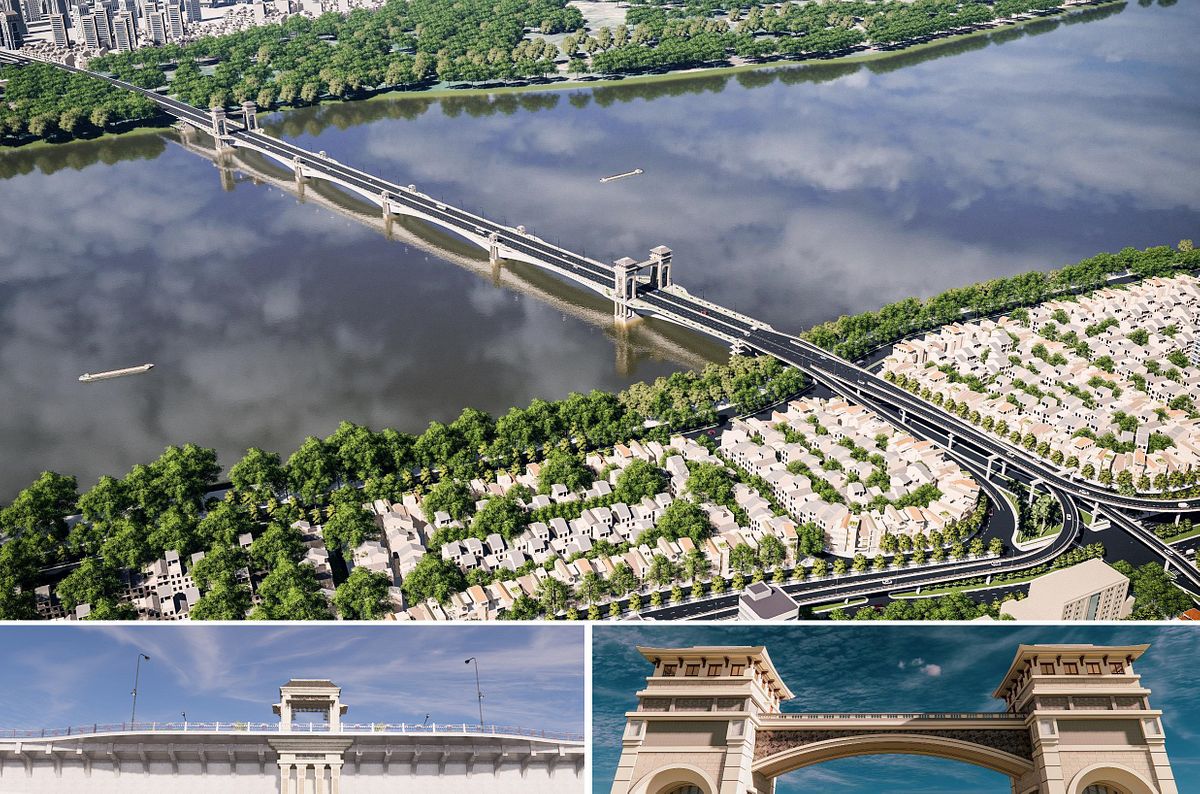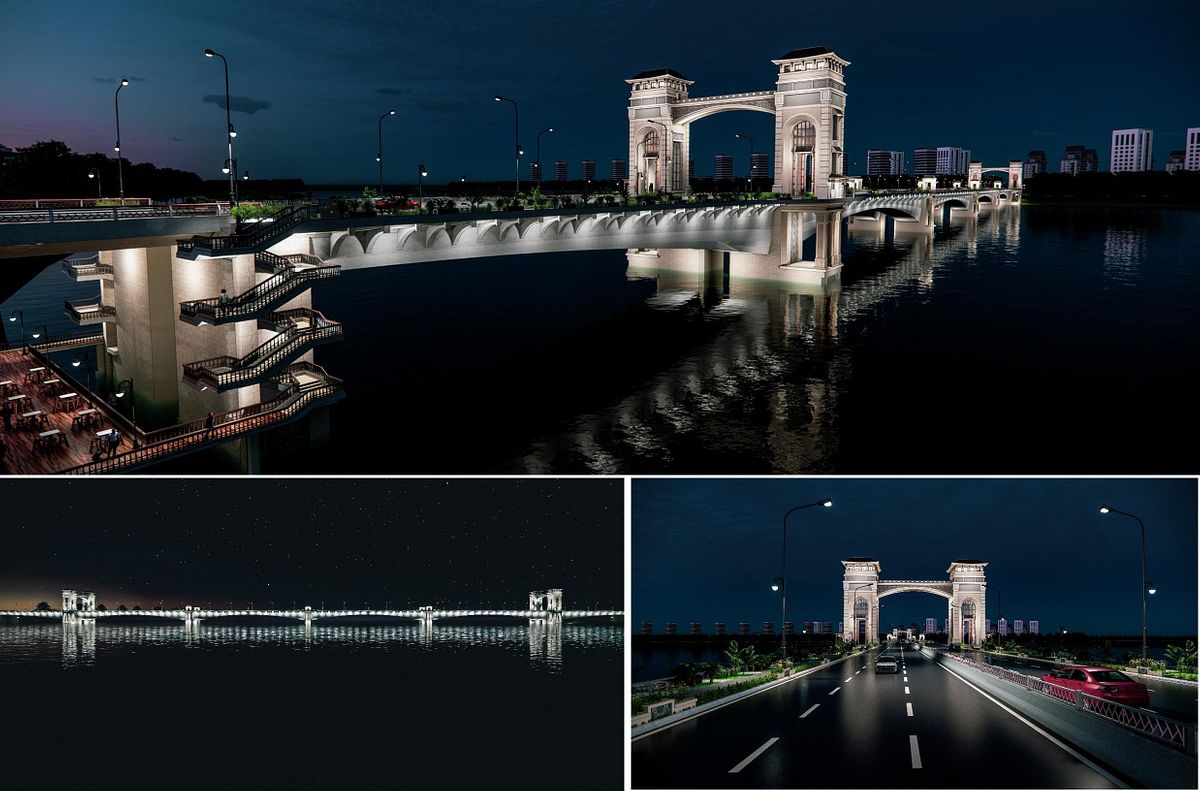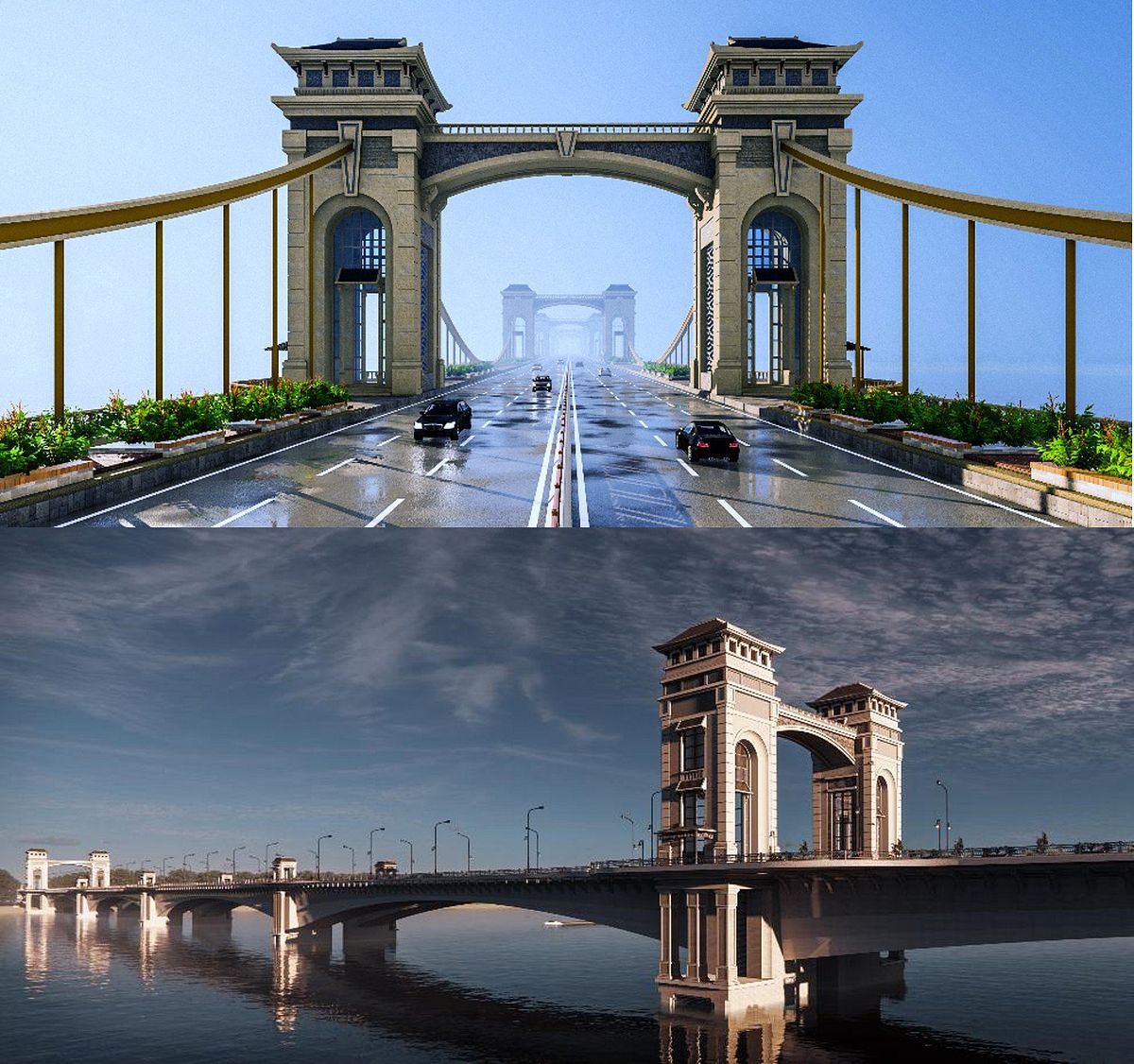 The estimated budget for Trần Hưng Đạo Bridge is around VND9 trillion. All of these potential designs are on display at 93 Đinh Tiên Hoàng Street, Hoàn Kiếm District.
[Photos via Zing News]