Tô Đậm is a non-profit organization founded by artists who share one thing in common: they all love to paint and travel. Their collective works cannot be found at any galleries or museums, even if you look. But if you're keen on taking a cross-country trip, you might catch Tô Đậm's bright and colorful paintings permanently residing on the walls of schools in remote corners of Vietnam.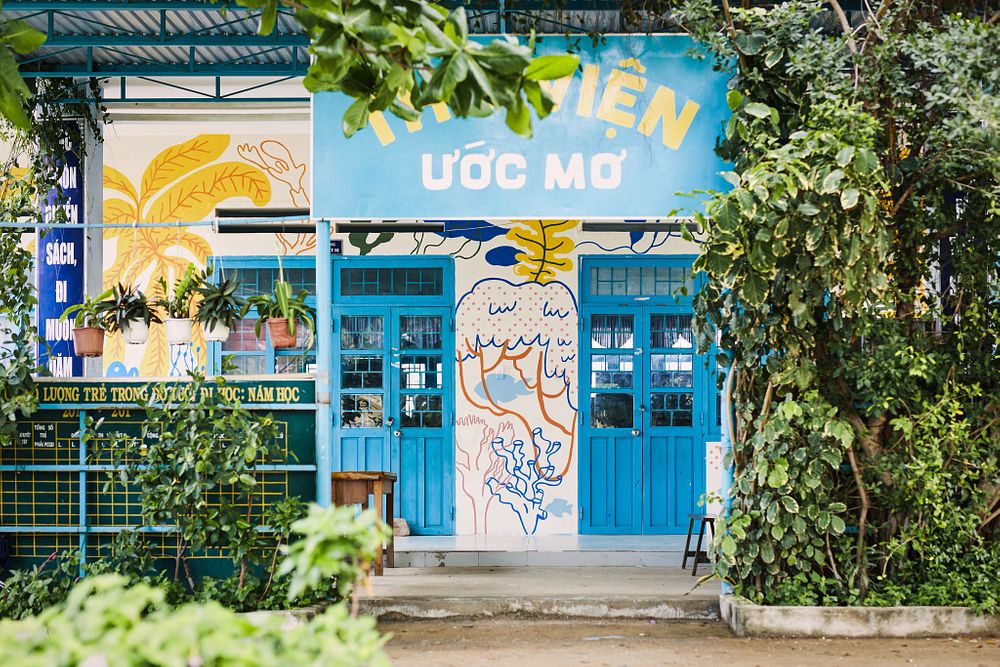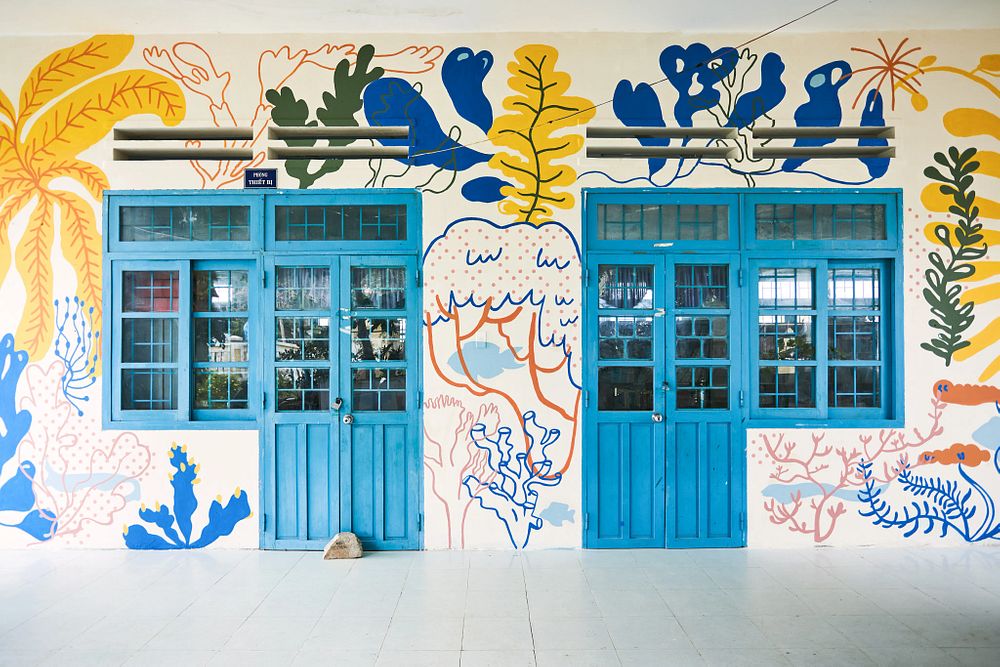 The interview between Saigoneer and Tô Đậm's two representatives, May and Na, started off in an unorthodox way when one of the interviewees took the lead. May had come prepared with a list of icebreaker questions in hand, and she was positive that we should get to know each other. The first question was "Who is the most influential person in your life?" to which she picked her mom, who once said: "Just like riding on a bike, everything that you do in life must be done with balance." For Na, the question was "If money wasn't an issue, what would you do every day?" She responded: "I would definitely spend time with my family. Then I would travel too. I suppose it would be nice to get up every day and not have to worry about doing things you don't enjoy. You can just do whatever your heart desires."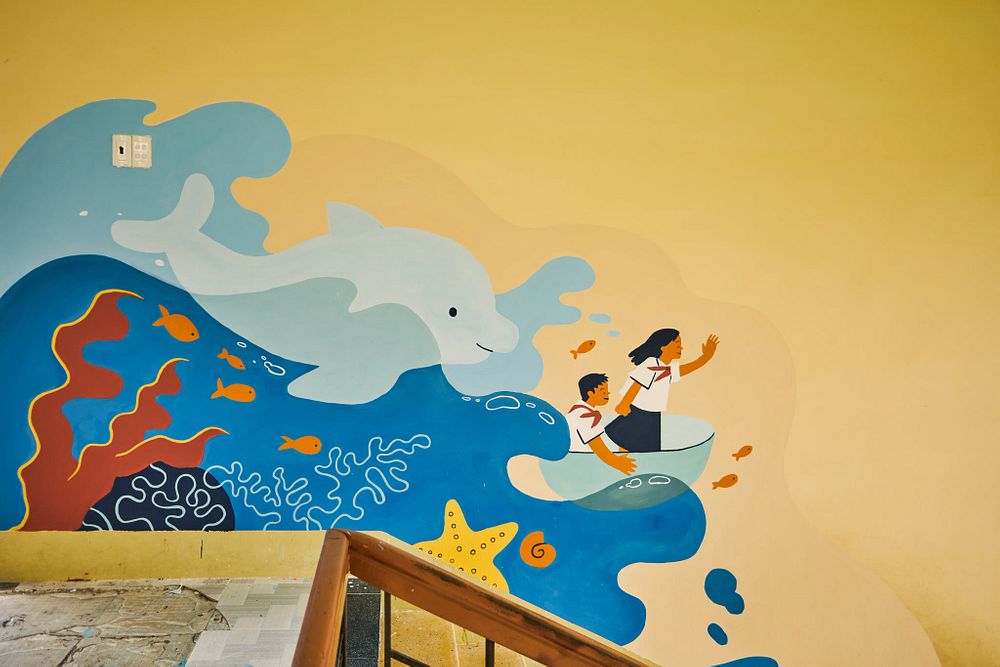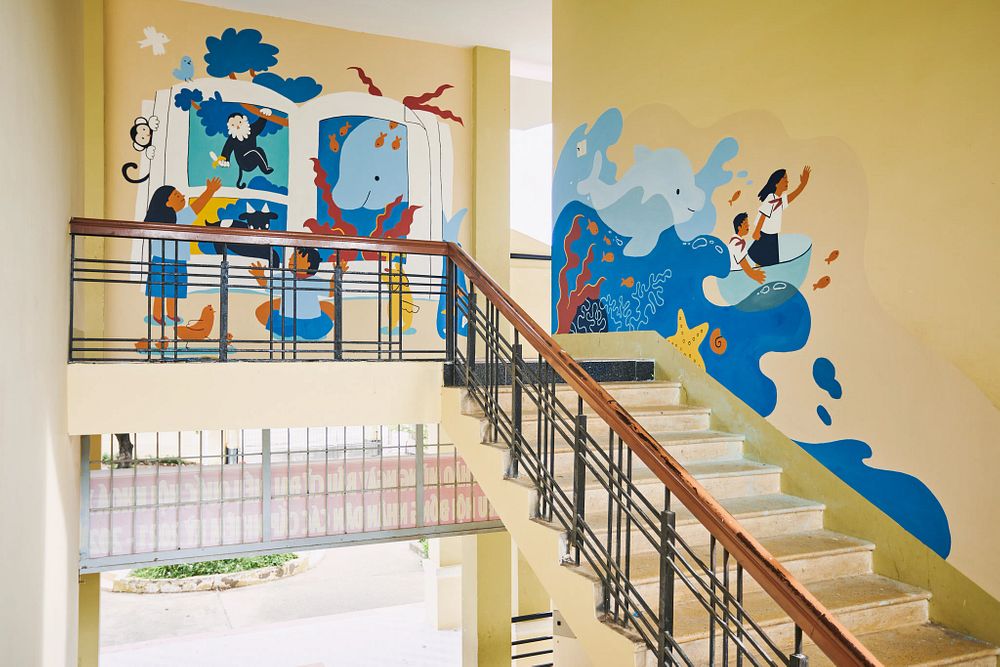 Founded in 2017, the group's first project was at a small, run-down primary school in Ma Da, Dong Nai Province. On meeting the unfamiliar city-dwelling artists, the Ma Da children were reserved, but would join the group as they painted the time-worn walls. Coming from underpriviledged households, some of them already knew that they would not make it to secondary or high school. "Instead of the brightness that we often see in children, the students here seem more subdued; we just knew that there are complex stories behind these innocent faces," Na said.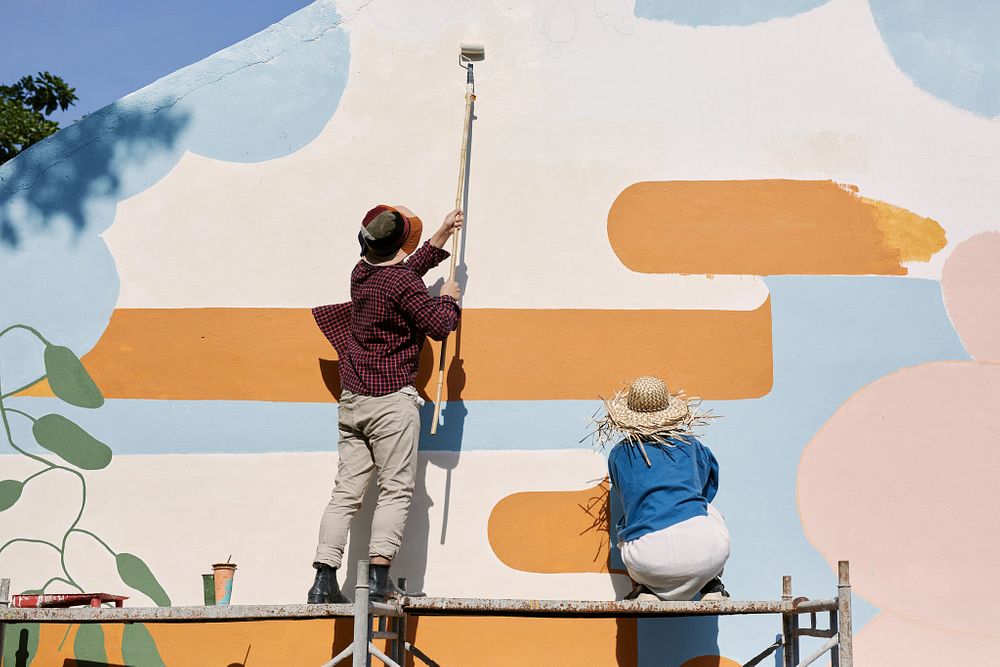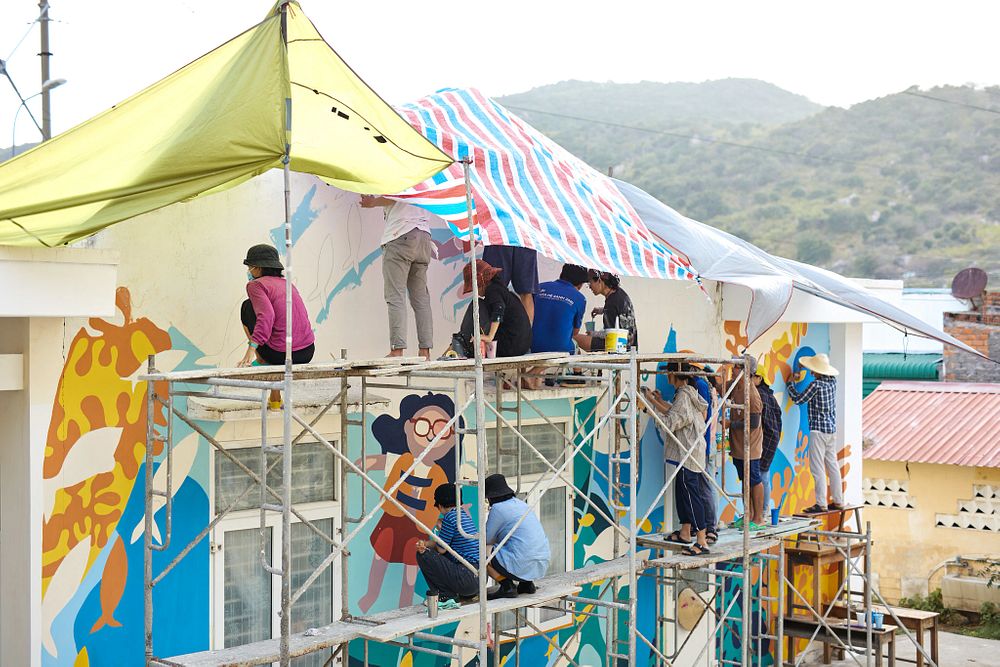 Over the last four years, Tô Đậm has managed to complete six mural projects at primary schools and children's homes across the country. The setting of each location always varies, from Ho Chi Minh City's bustling District 12 to the mountainous and secluded hamlet of Jang Lanh in Dak Lak. Tô Đậm chooses its destinations based on member findings, suggestions or recommendations from other sources. Their latest visit? A windy and sunny beach town in Vinh Hy, Ninh Thuan.
Na said that she has found in Tô Đậm everything she ever wanted — family, travel, freedom. It's a place where inspired artists and volunteers can come together for a greater cause. And they're fortunate in that there's always something to enjoy about each trip, from breathtaking night skies to unforgettable dawns. Thus far, Tô Đậm's operations remain free from any commercial purposes or personal gains.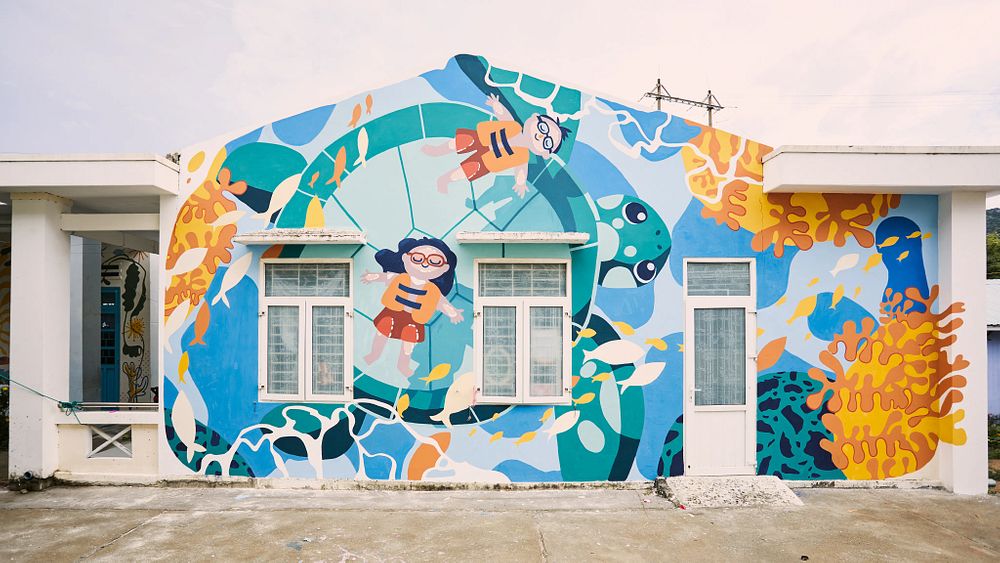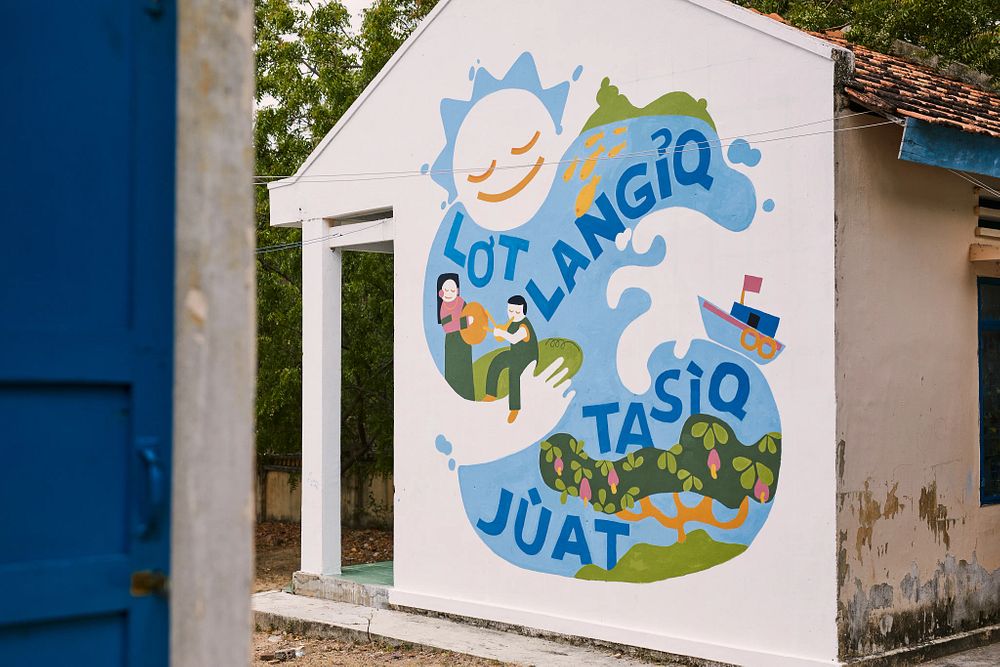 Tô Đậm collaborates with different artists for each project and the group regularly sends these artists on field trips beforehand so they can learn about the place in person and create drawings that accurately represent it. The painting process tends to roll out over two weekends with the participation of about 50 people. In the first week, the group produces the rough draft, and in the second, they fill in the lines with colors, before adding any finishing touches. The group calls on donations from the public, as well as putting in their own money to cover the cost of painting materials and equipment rental fees. Apart from its core activity, Tô Đậm also organizes painting workshops for local students where they can freely explore their artistic potential.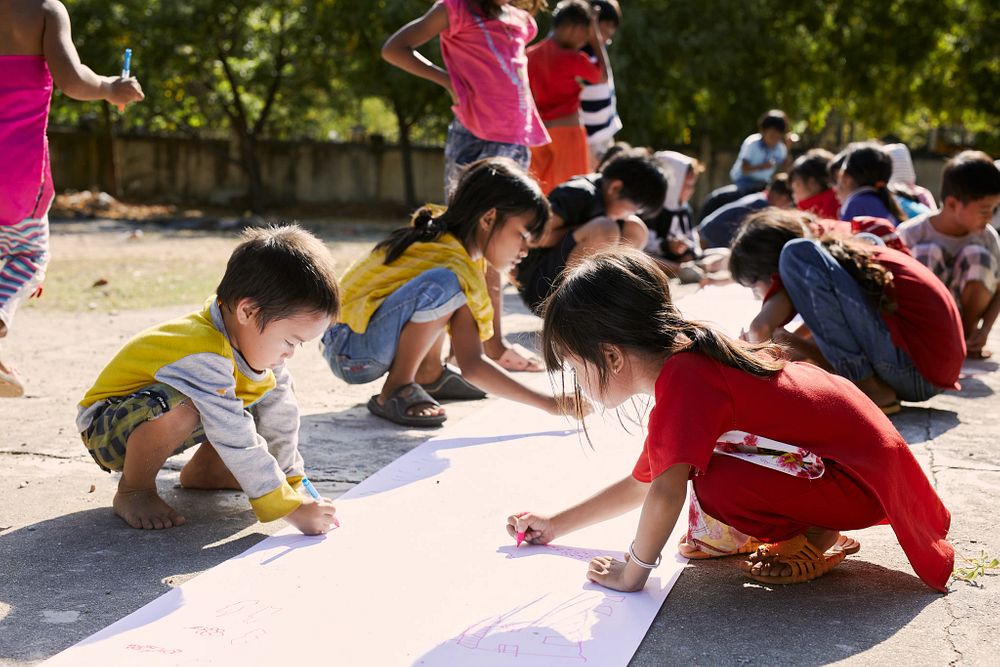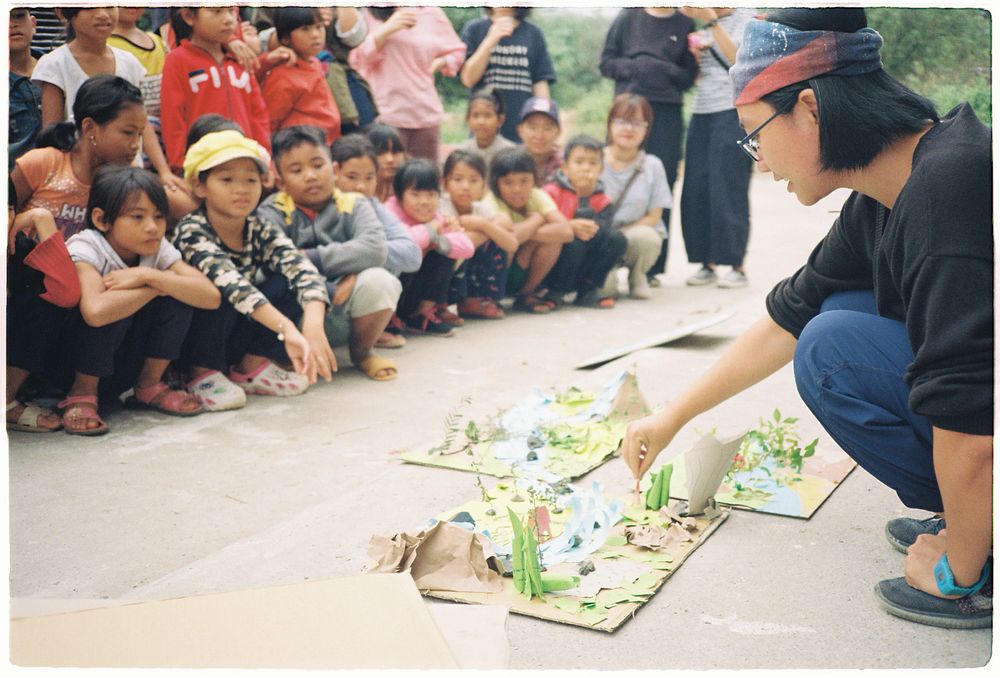 Lys Bùi, a New York-based illustrator, took part in the group's project at Vinh Hy Primary School in April. She has been a follower of Tô Đậm since its early days. After having her visit home in Vietnam extended by nearly a year due to the pandemic, Lys reached out to the group in hope of using her talent to support a community cause. While Lys' previous job required her to mostly work on digital devices, she got a chance to experiment with a new surface when she joined Tô Đậm's wall-painting mission.
"We had to get up very early and start working on the paintings right after breakfast," Lys recounted. "By the time it was afternoon, the weather was punishing, yet nobody relented. Everyone was quietly doing their parts, but would quickly lend a helping hand to anybody in need. It was a memorable experience that helped me grow as a person and as an artist." When asked if she would like to work with Tô Đậm again in the future, she said: "I'd give them my support, but I'd leave that spot vacant for other people. I think every artist should try painting with Tô Đâm at least once."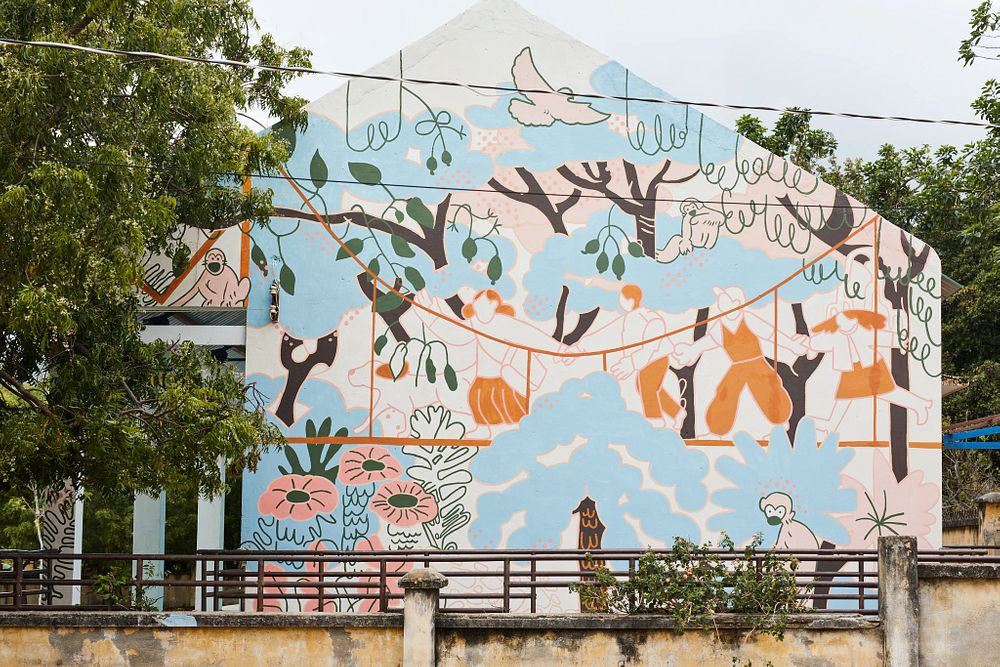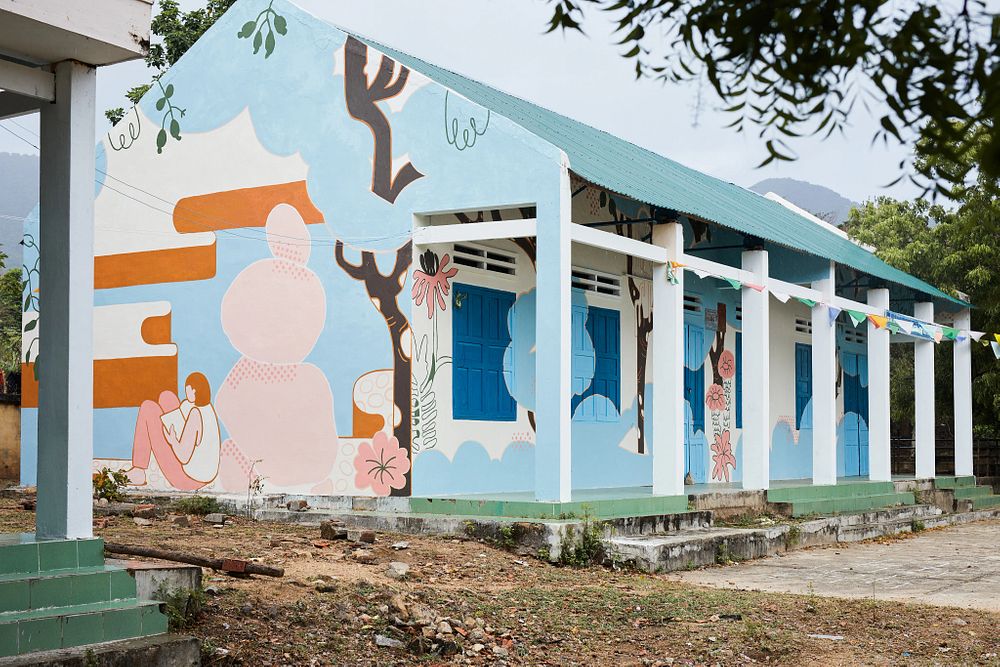 Tô Đậm's arrival has been well-received and supported by local school staff, social workers and people. Their works often attract the attention of the surrounding community and even neighboring schools, who understandably want their walls to get the same beautifying treatment. When Tô Đậm came to An Lac, Soc Trang, a neighborly lady approached the group and told them: "When you first came here, people were mad because they thought you guys were going to vandalize the property. But now that it's completed, they gossip with one another about 'that pretty school at the end of the street'!"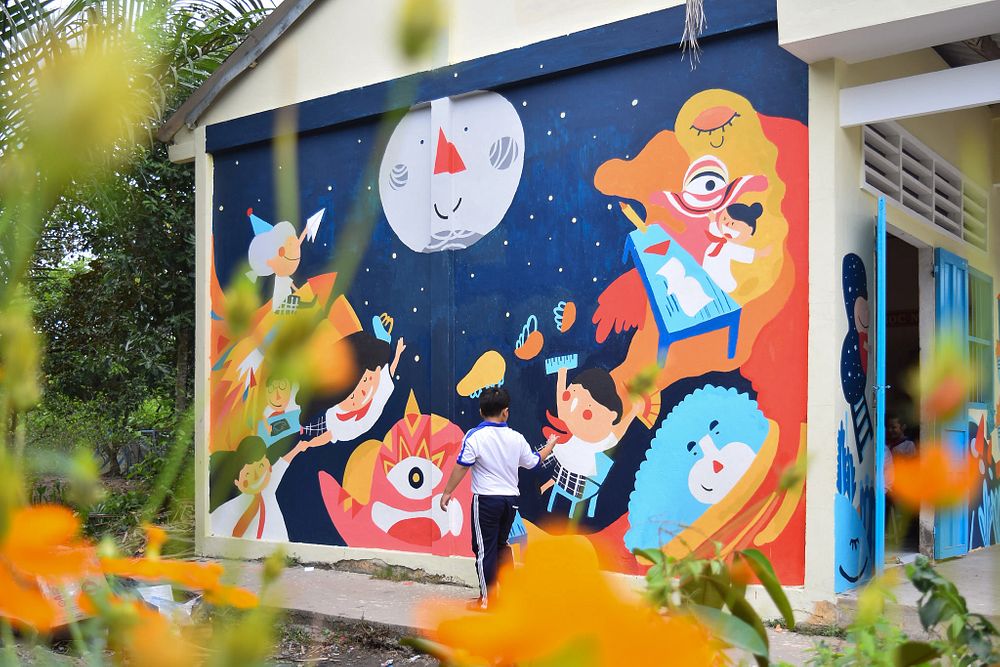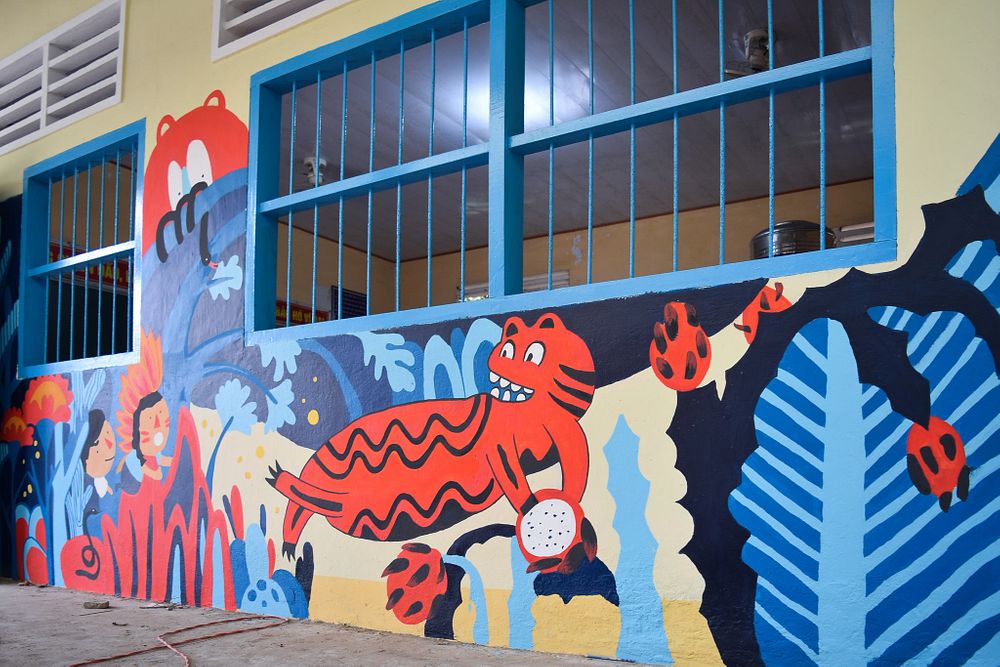 "We believe that art is an essential part of everyone's life," May said. "Tô Đậm's purpose is to give artists a chance to step out of their comfort zone and gain a different perspective from meeting people on the other side of life. In return, the local community gets a second glance at the beauty and the hidden charm of their land through the eyes of the artists." Na continued by saying: "We think of our wall paintings as murals because they're accessible to the public. Everyone, locals, artists and even people who have never been to those places can all enjoy our art."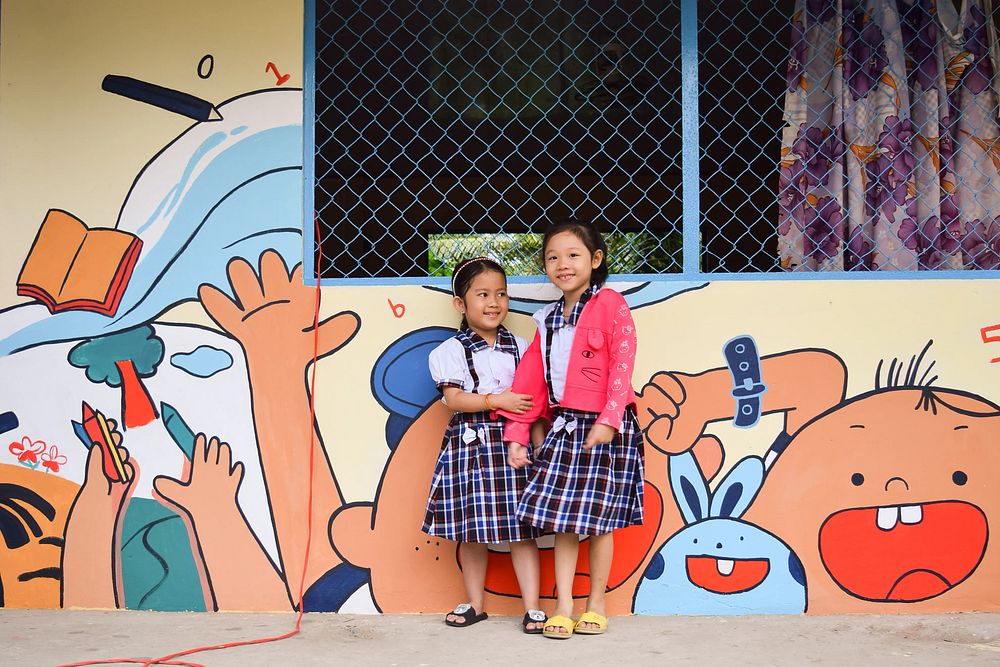 Tô Đậm hopes that its current model can grow into a large network in the future, with members stationed across the country, each working on their own local projects while providing assistance and resources to teammates in need in other areas.
Tô Đậm is still taking it step by step. After the success of their first projects, the members were proud, but doubt if they can replicate the same results. Still, they persisted, having seen the positive impact their murals had on the outlook of local children. None of the paintings belong to anyone. Each line, and each paint stroke, is a collective work of art, one created to be shared, to be seen, and to connect people from all walks of life through the power of just one bright burst of color.