An Duyên Chợ Lớn transcends Chợ Lớn quán stereotypes of rustic mom-and-pops with rickety amenities to provide a comfortable dining experience, made memorable thanks to aesthetically pleasing décor and well-crafted Hoa delicacies.
I am an obnoxious traditionalist when it comes to street food in Vietnam. In my very unscientific assessment, there is a strong inverse correlation between how well-maintained an eatery is and how tasty its food will turn out to be. There is some truth behind the belief in seeking out "ugly delicious" gems on the streets of Saigon. If my bún isn't poured out of greased-stained ladles, served by the owner's disheveled tweenage son who still has his school uniform on, and carried across their home's 1980s tiled floor checkered by used napkins, cat hair, and despondently wilted herbs, I don't want it. Only assured restaurateurs with years of successful patronage can afford to be so cavalier about how they and their eateries carry themselves. Every each one of the stains, burn marks, and congealed chili oil bottles is there to contribute to the place's casual indifference and to send you, the eater, a message: our noodle bowls are so excellent that even with lopsided tables and a suspiciously smeared floor, you will enjoy them and come back for more.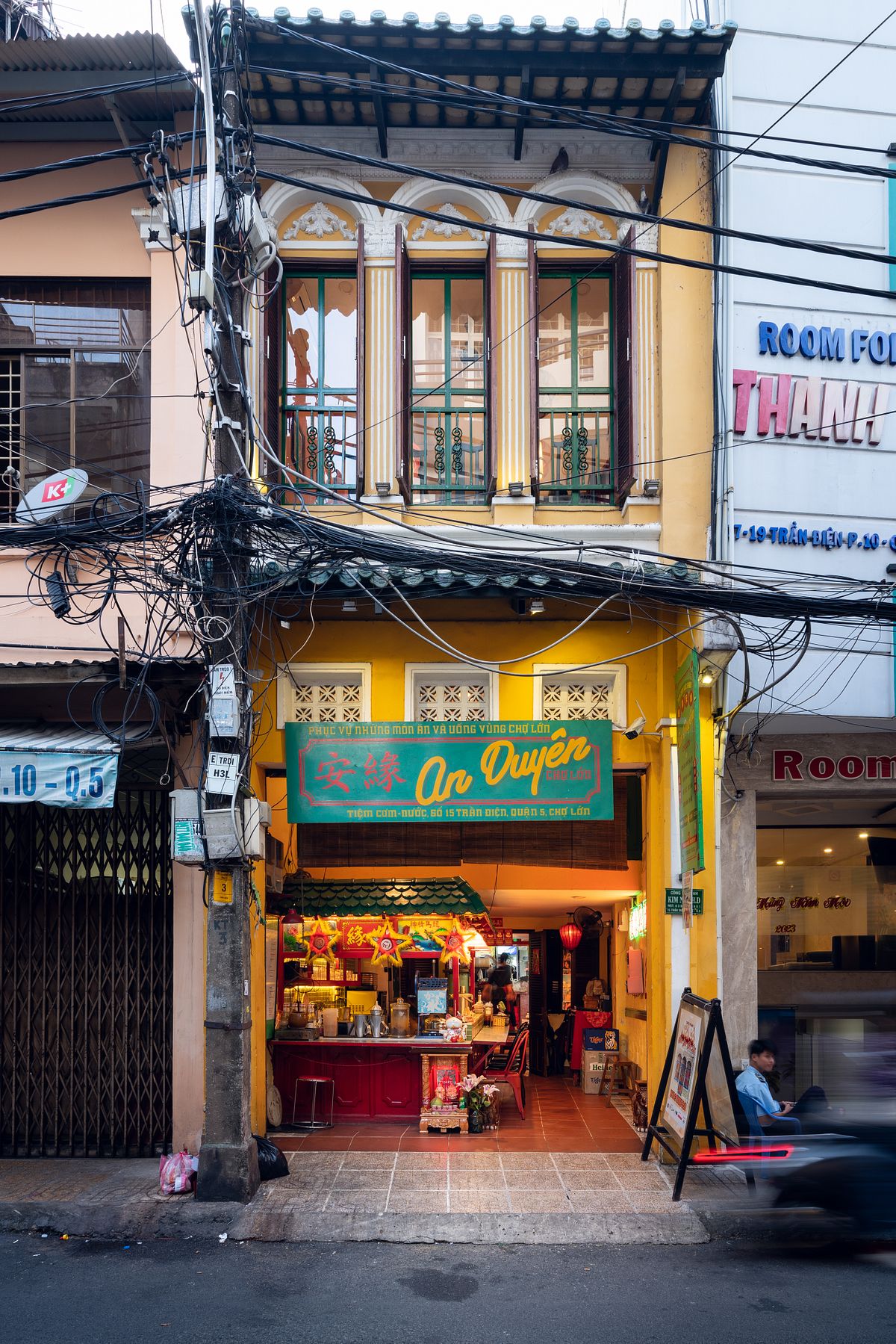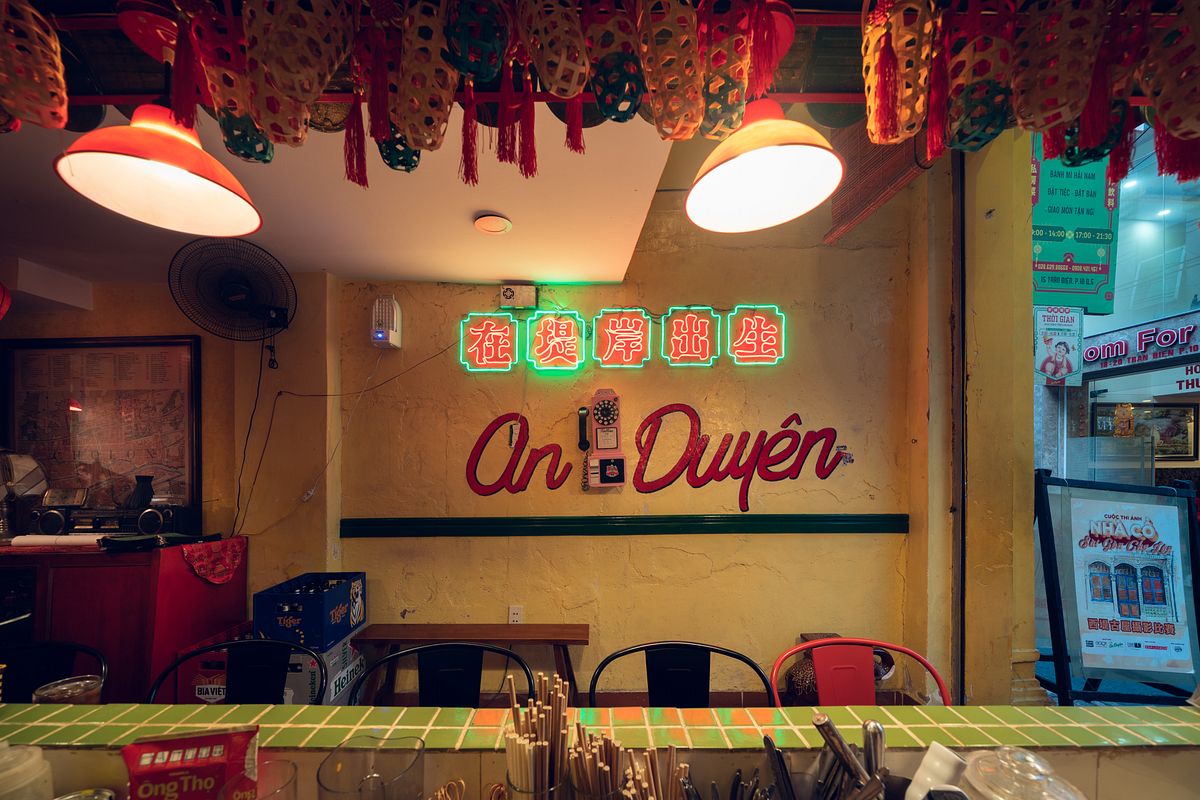 This way of thinking applies to many quán in Vietnam and in Saigon's Chợ Lớn area, where Saigoneer will center our love on this week. Decades-old family eateries and shabby pavement corners open their arms to feed us a plethora of tasty delicacies. An Duyên manages to buck the trend in the best way possible, providing a tasteful ambiance and a tasty feast in a historic two-story house.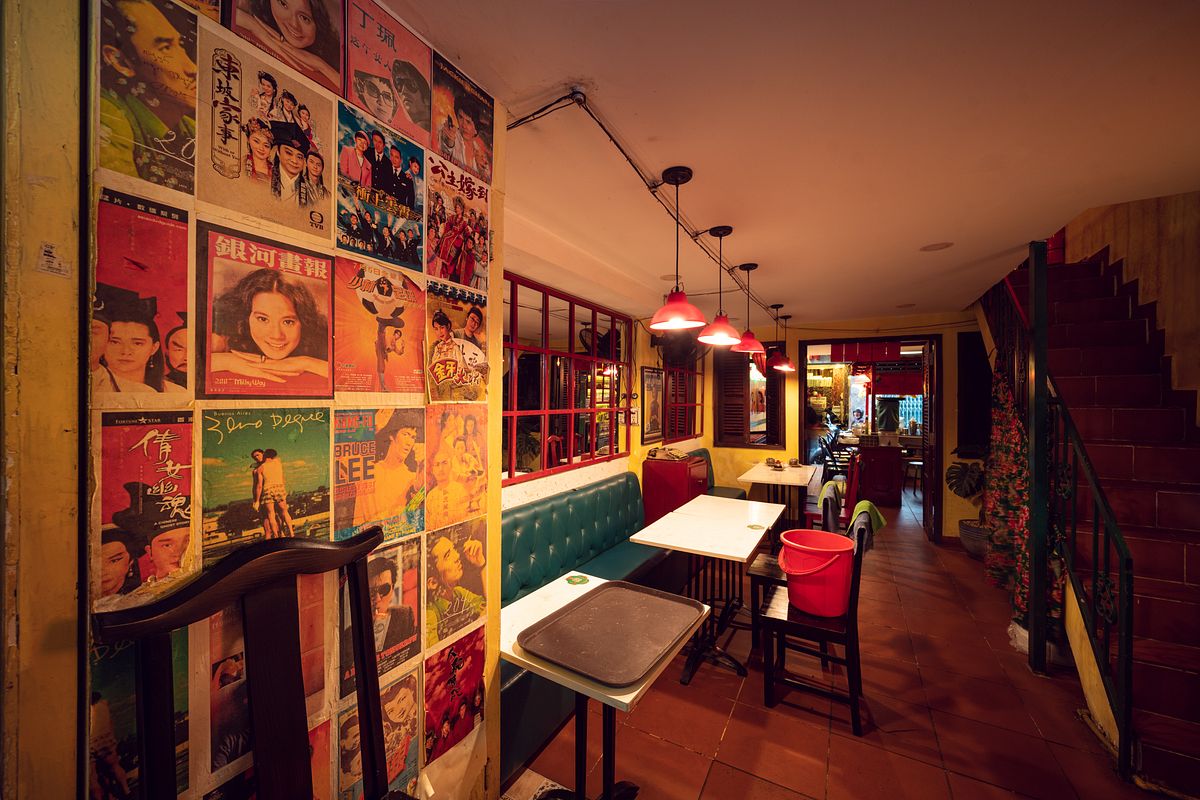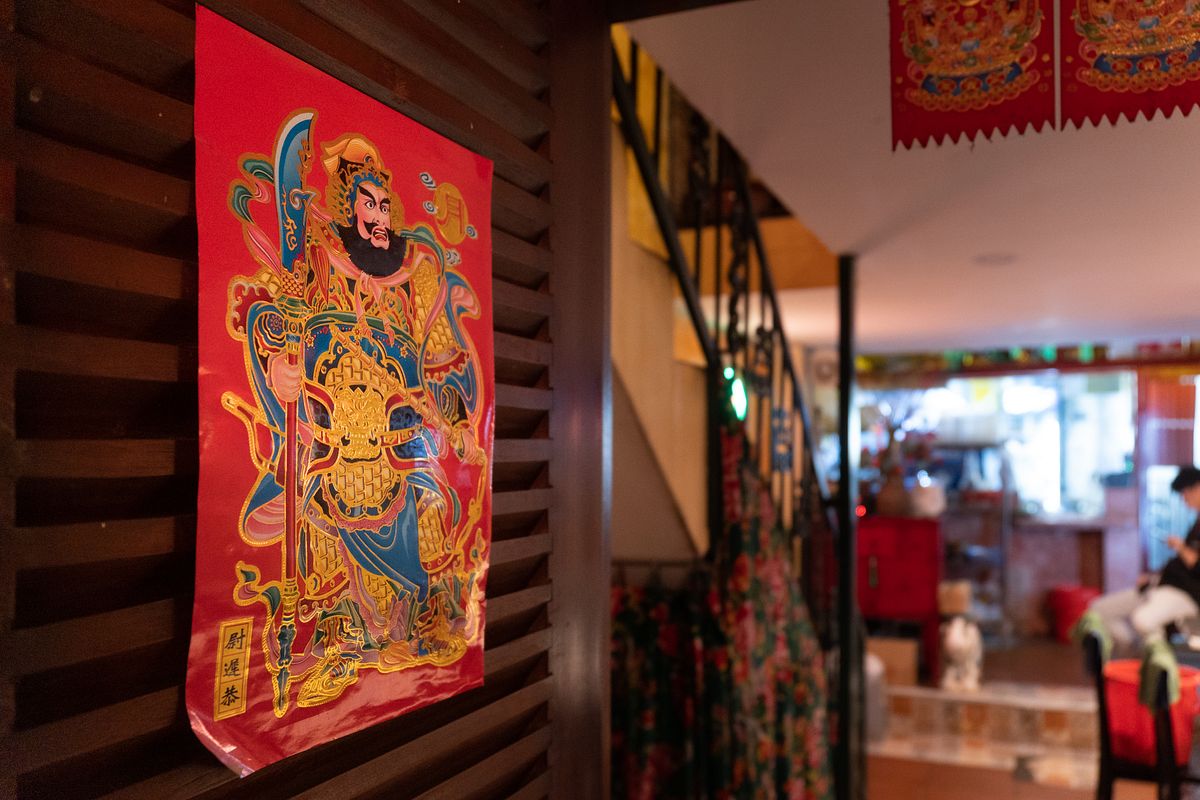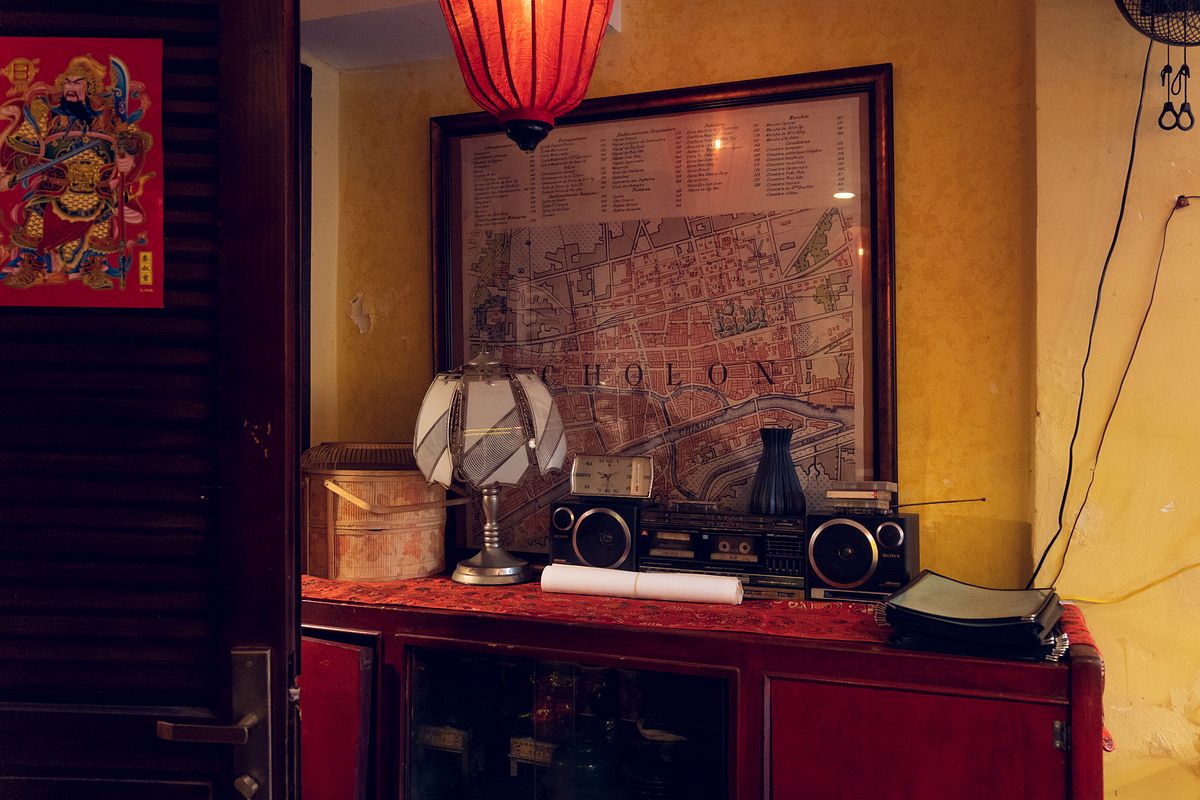 The place is not immaculate for there are beer crates and misplayed trays here and there, but the interior and branding reflect the kind of thematic consistency that can only come from a savvy marketer. The shop front is an Instagram addict's wet dream: a subtle hand-painted sign bearing the restaurant name, both Vietnamese and Chinese, in cursive, a well-lit counter, and a vintage rotary phone on the wall. Elsewhere in downtown coffee shops, these photogenic installations might seem calculated, but here, everything fits the theme — Hong Kong nostalgia. After snapping a few strategic selfies for the 'gram, head upstairs and settle at one of An Duyên's table sets to take in the anticipation of waiting for the food to arrive.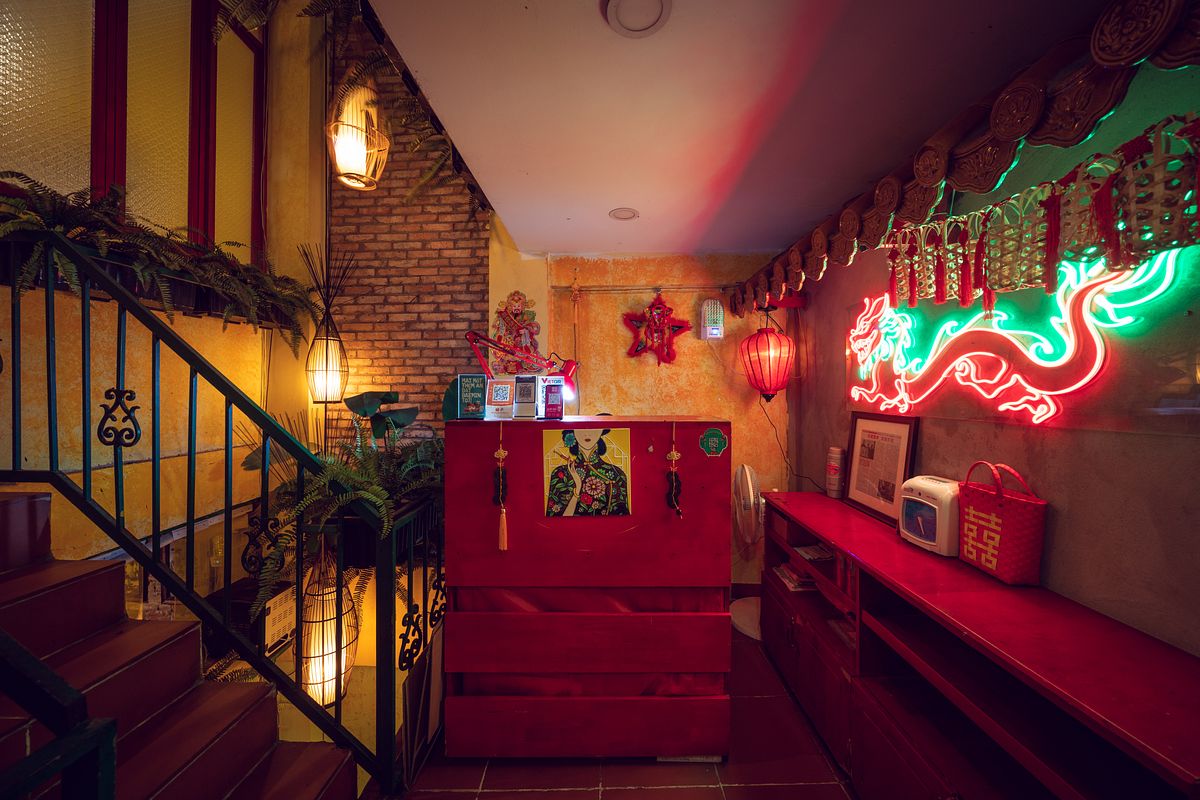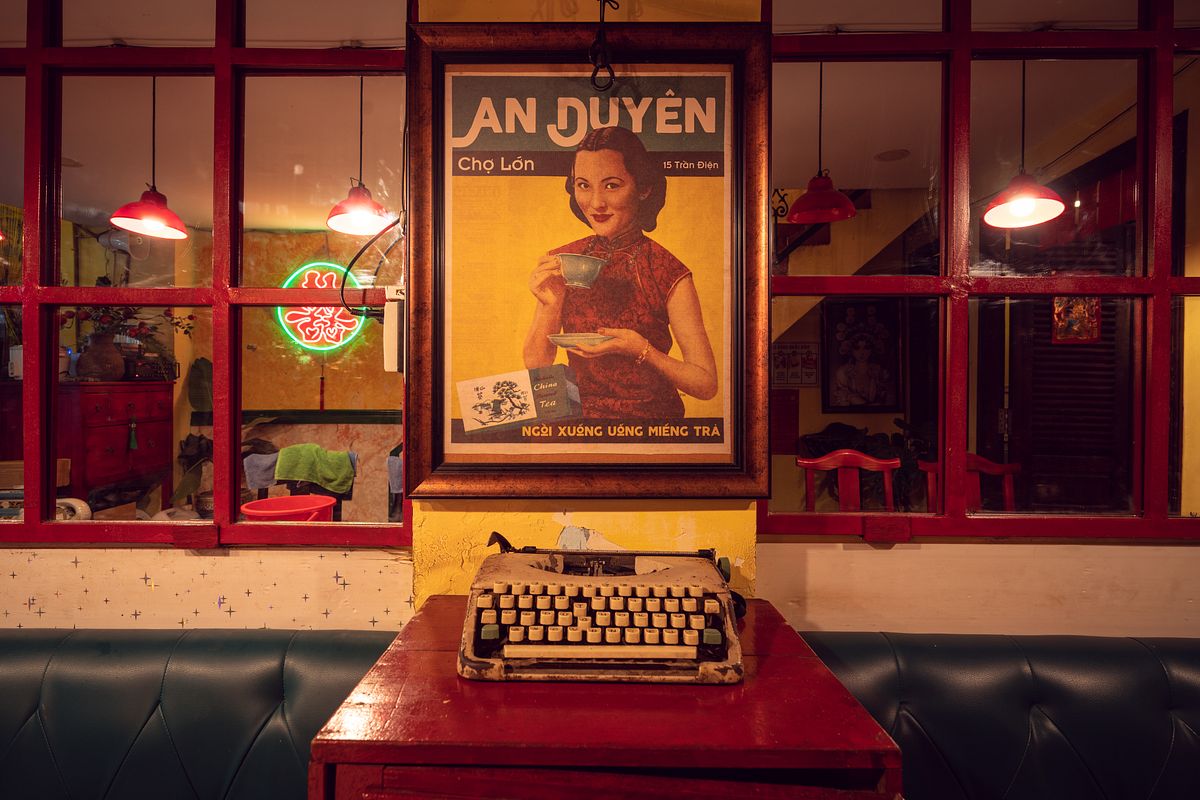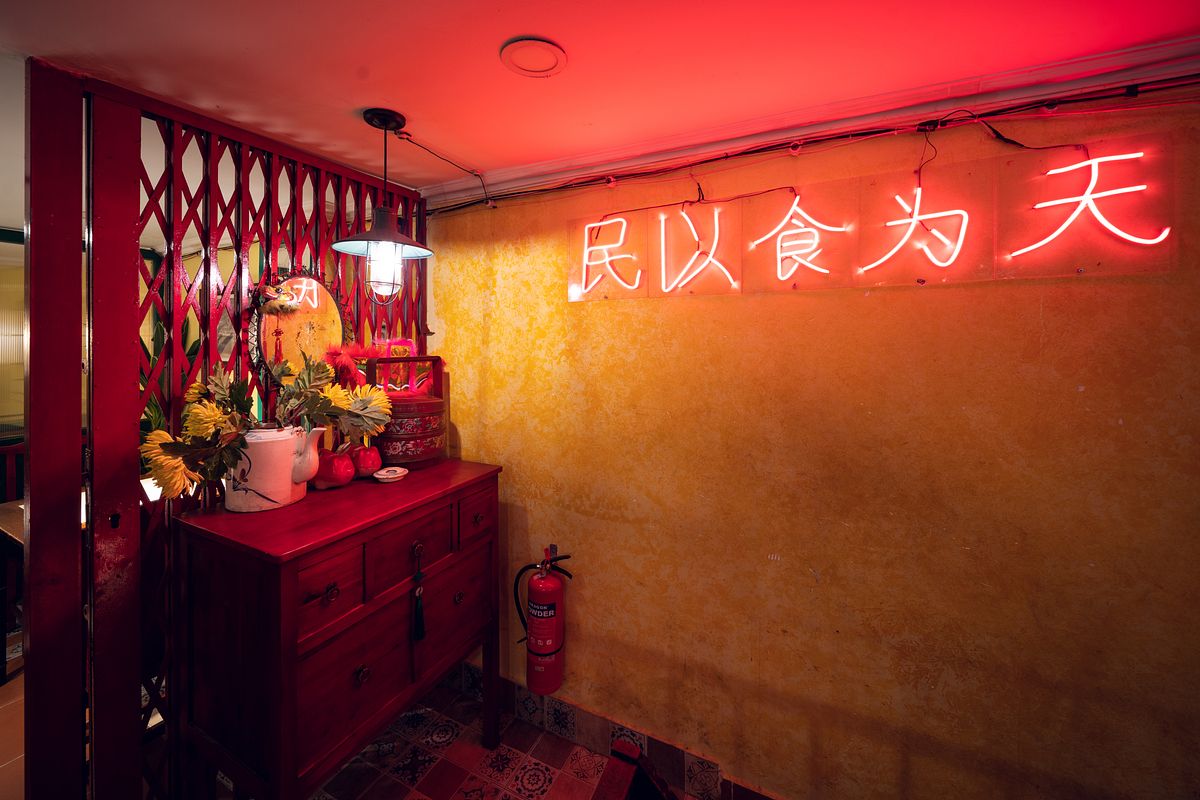 The mezzanine, decked out in red and peppered with themed decor like lanterns and neon dragons, has comfy booths and cozy lighting. Here and there, ladies in qipao lounge nonchalantly in paintings and wall photos offer glimpses into old Chợ Lớn. Many Saigon kids from the 1990s and 2000s, who spent much of their childhood with dubbed TVB dramas as a core cultural touchstone, will grow into adults with a curious sense of nostalgia for Cantonese culture, something that An Duyên is proudly not lacking.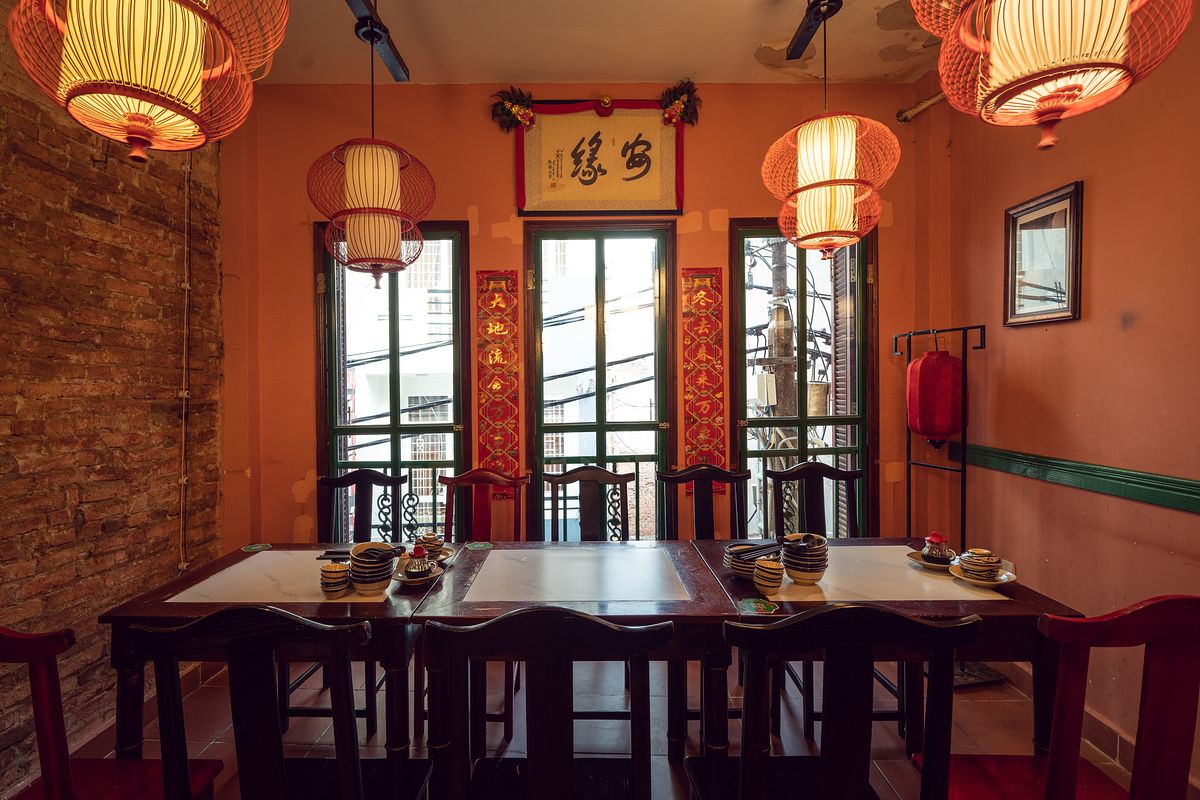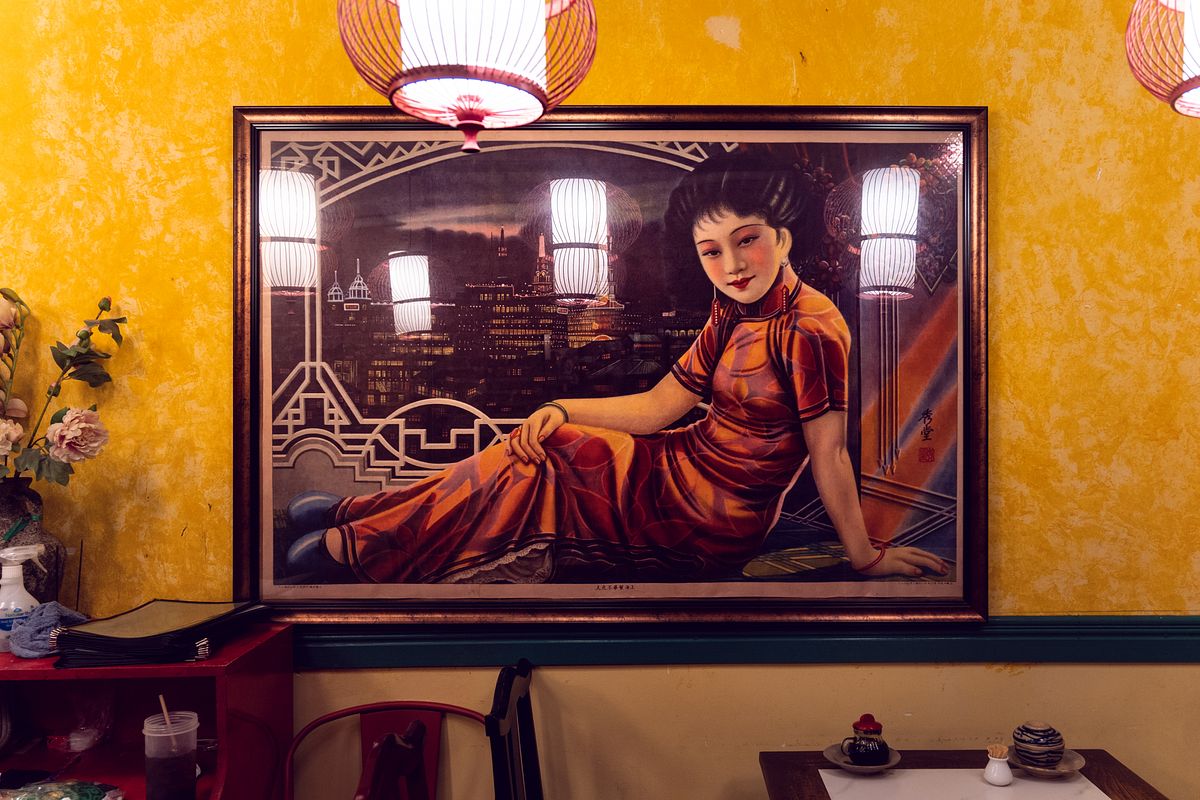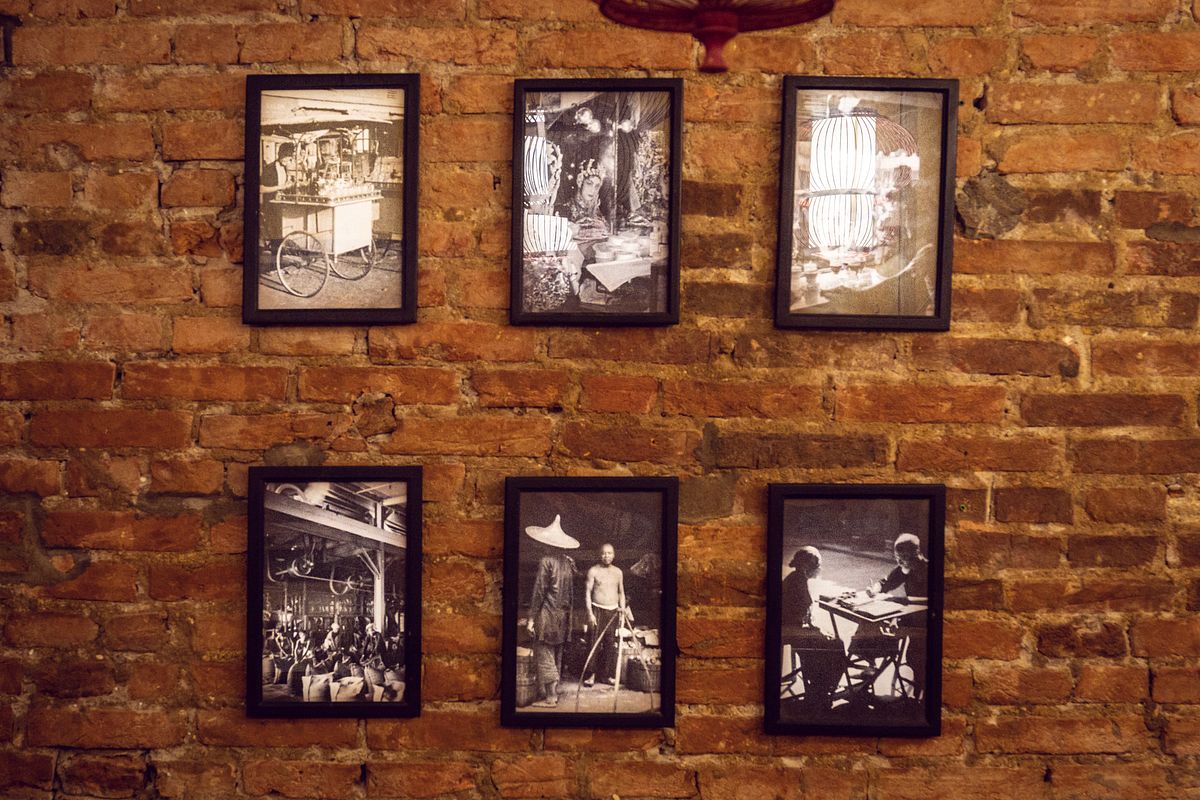 The menu is thick with many iterations of classics from different culinary styles, from Hakka to Teochew to Hainanese. Đặng Quốc Trường, the owner, is Teochew himself and spent his childhood in District 6. The expansive range of dishes on the menu speaks of the restaurant's decision to reflect Chợ Lớn cuisine at large and not any specific influence, mirroring its home ground's diverse cultural background. Despite the numerous options, everything we tasted during Saigoneer's recent visit is at least above average, but some clear standouts will warrant many future orders, including An Duyên's special tofu with XO sauce, sweet and sour squid, and salt and pepper tofu.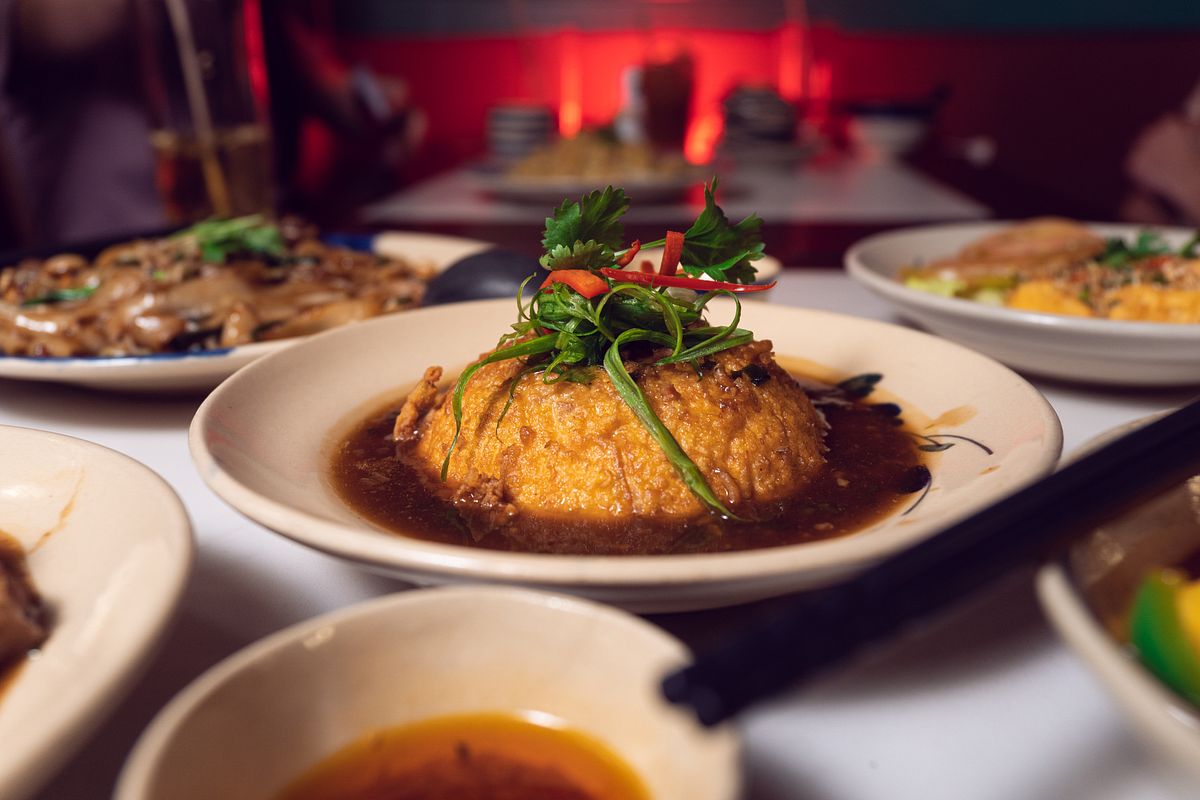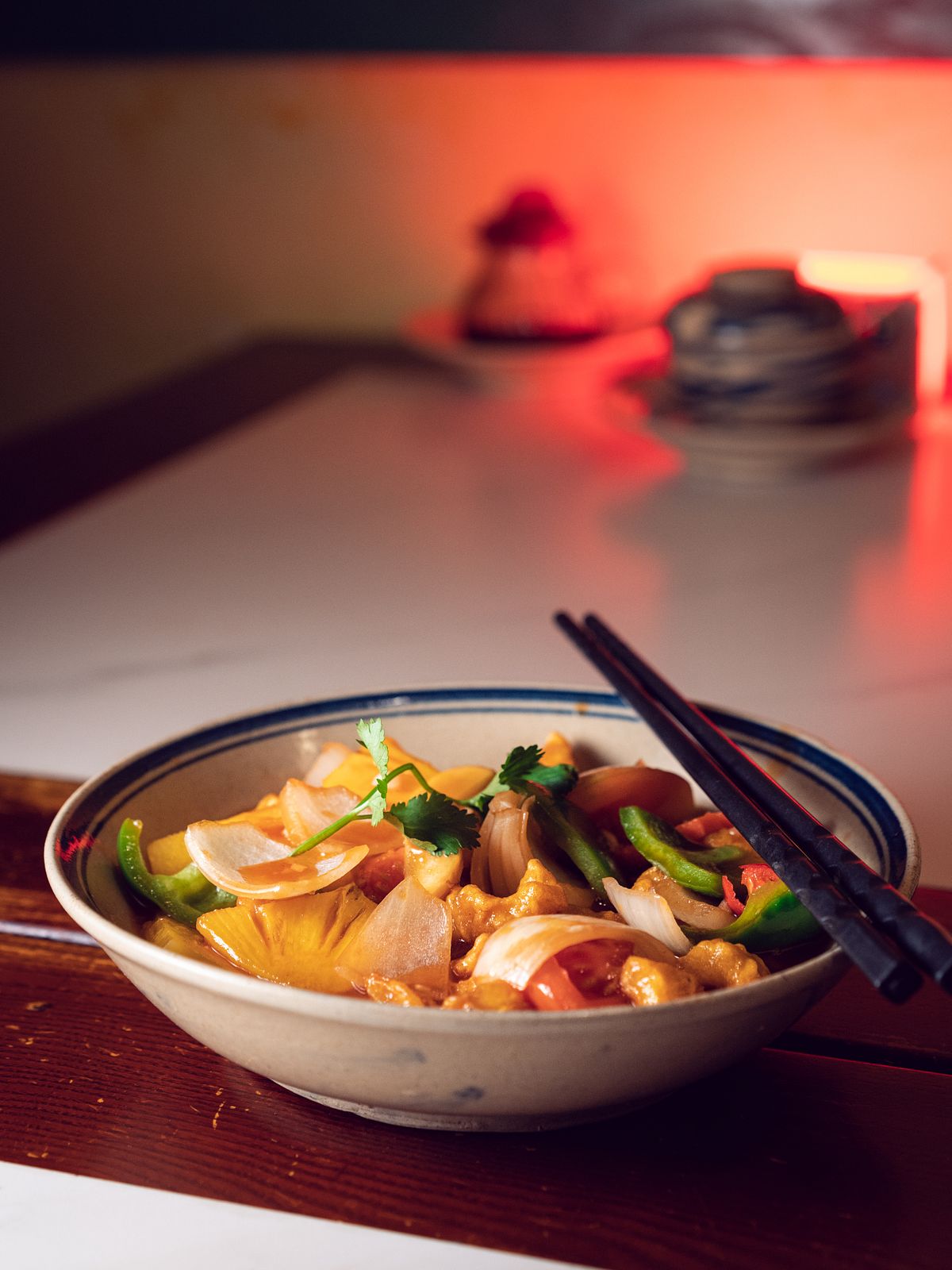 An Duyên's special tofu arrived on the table looking rather plain in a mound surrounded by a thick sauce, but our opinion changed quickly once we have a taste of this lightly fried silken tofu whose creamy texture serves as the ideal canvas for the umami-ness of the sauce to shine. In times like these, I'm reminded of the rice-depleting potential of well-made Asian sauces, the one thing that kept many of our ancestors going through past eras of austere meals. Just a salty, savory dipping like chao or tóp mỡ rim mắm can burn through more rice than any fancy meat can. Even though the An Duyên tofu doesn't come with white rice, we just had to order two small bowls.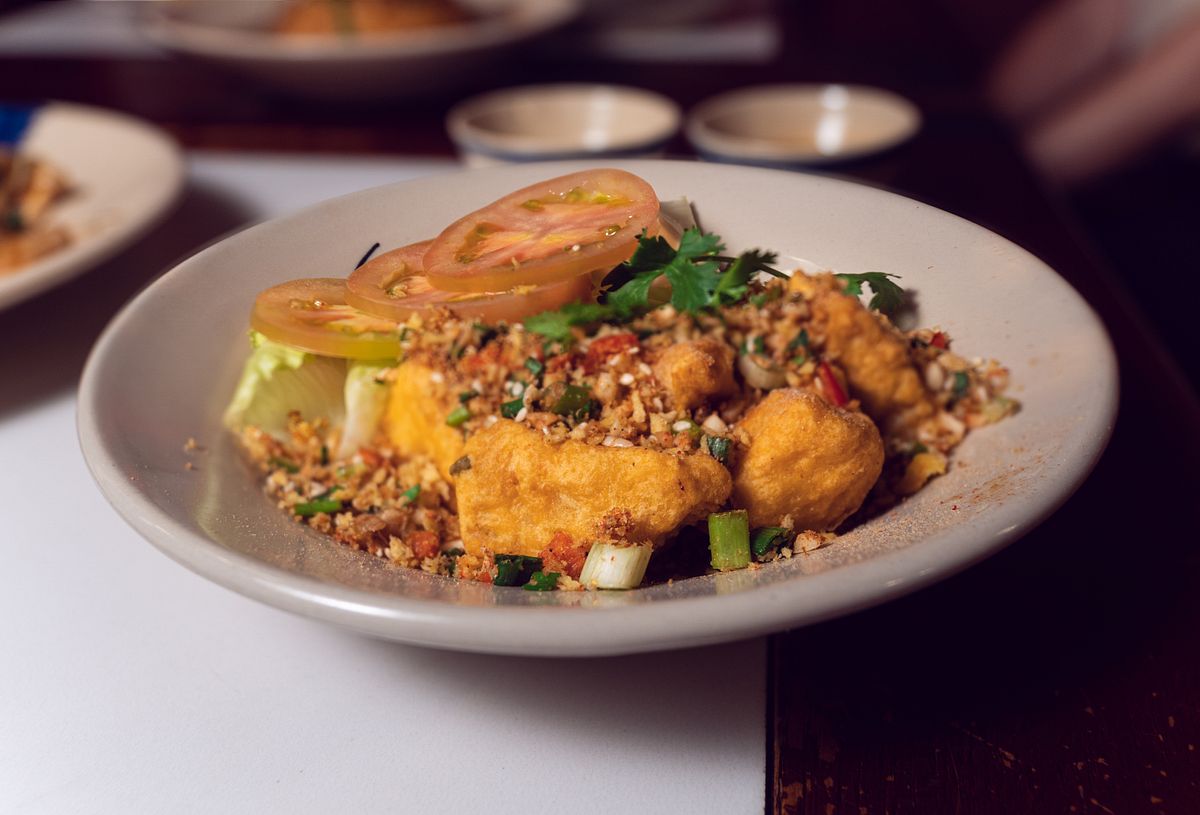 A handful of dishes at An Duyên can be done in the rang muối style — a deep-fried protein quickly stirred on a hot wok with a salty spice mixture. Known in Cantonese cuisine as salt and pepper tofu, đậu hũ rang muối is a little non-traditional here, where garlic, sesame seeds and diced scallions are also involved. This spice mix, however, proves to be a winning recipe as we weren't satisfied with just one plate and had to order another version done with deep-fried fish.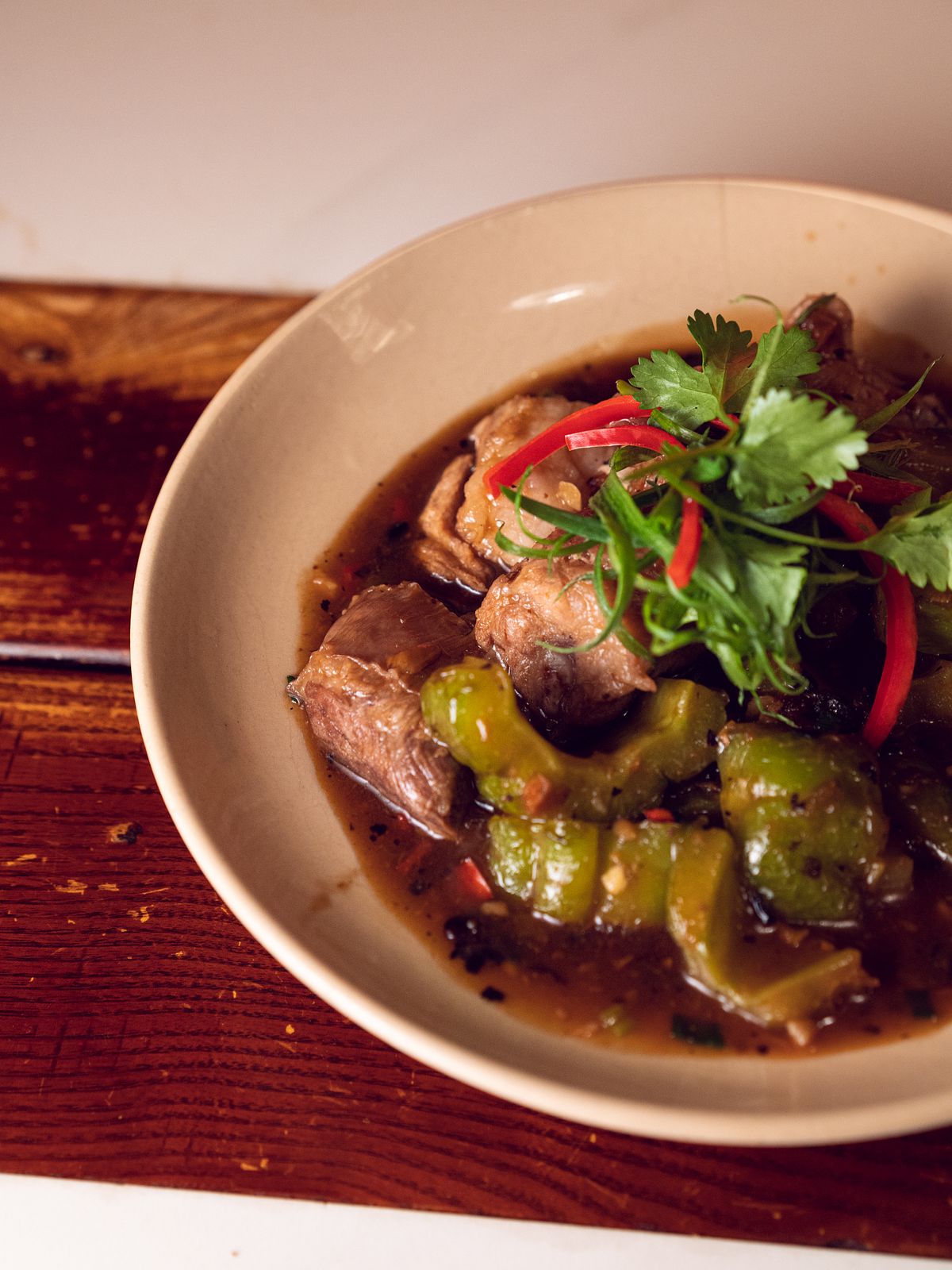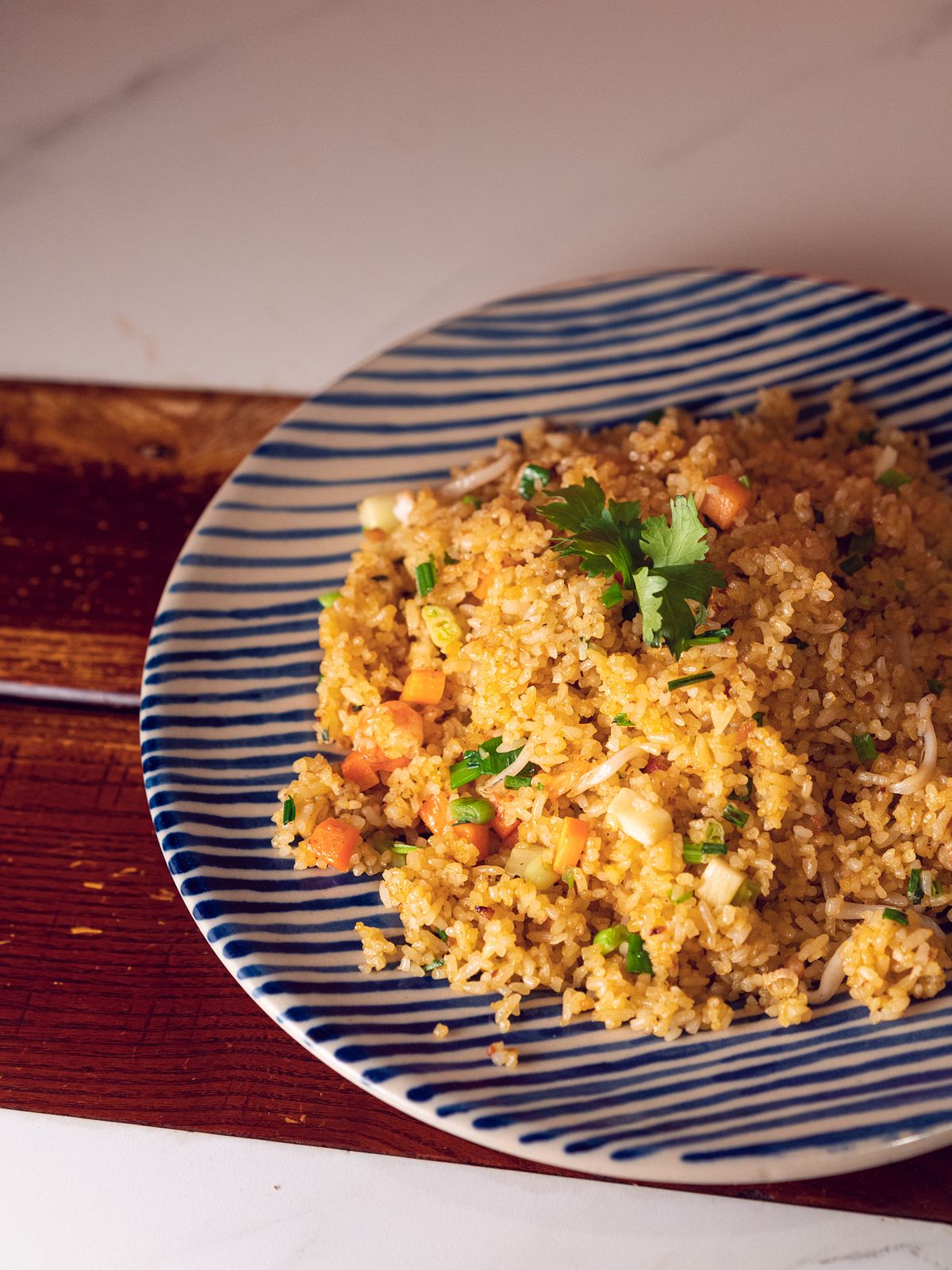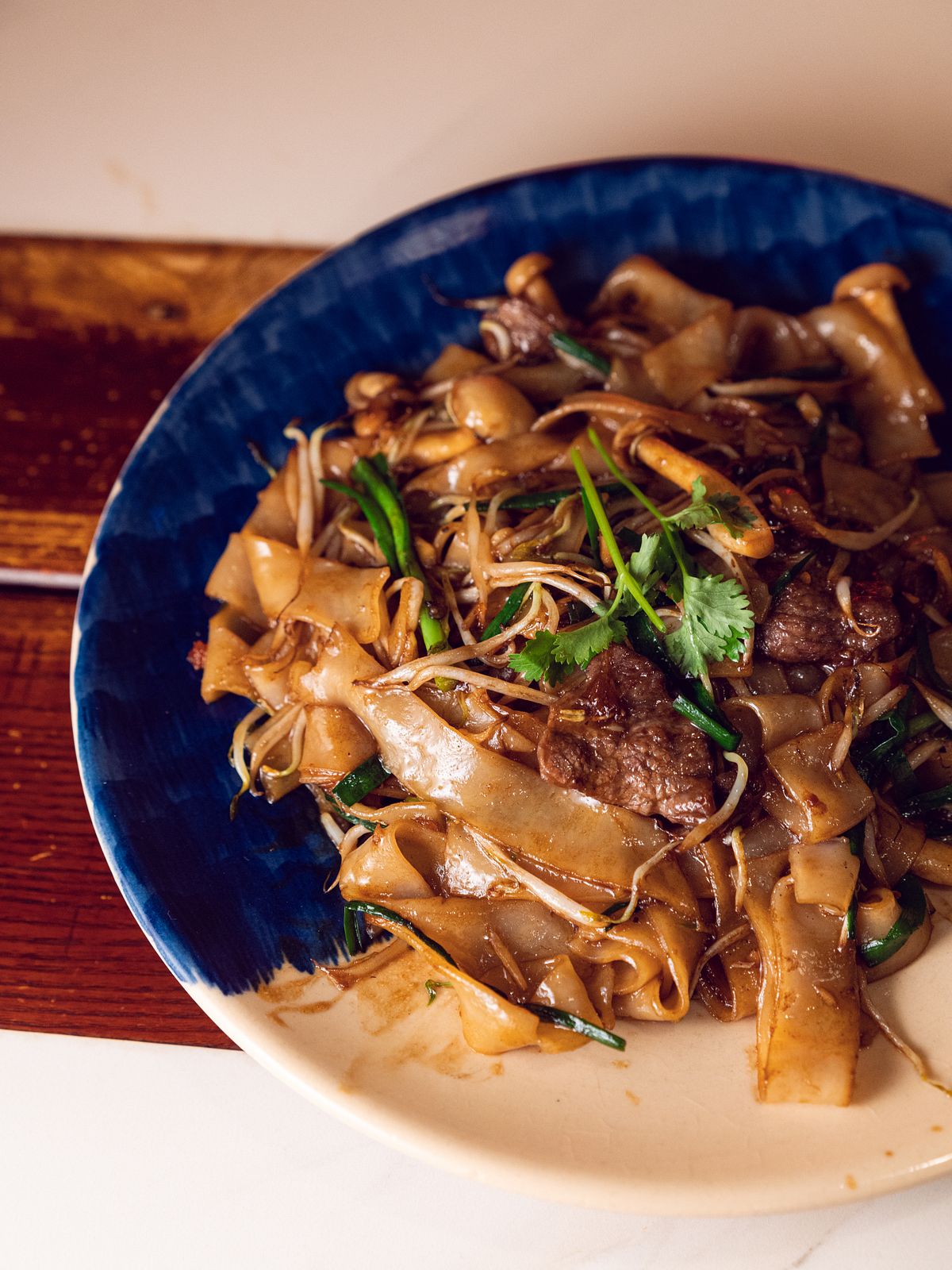 Before actually setting foot into An Duyên for the first time, I have driven past the striking shopfront of the restaurant a few times. I remember always feeling intrigued by the picture-perfect aesthetics, but hesitating because it seems too strategically calculated to lure in the Instagram crowd. Now that I've sampled An Duyên's food, that doesn't matter as much anymore, because selfie-seekers will flock to the next in-demand location, well-crafted food will endure and crispy cubes of đậu hũ rang muối won't eat itself.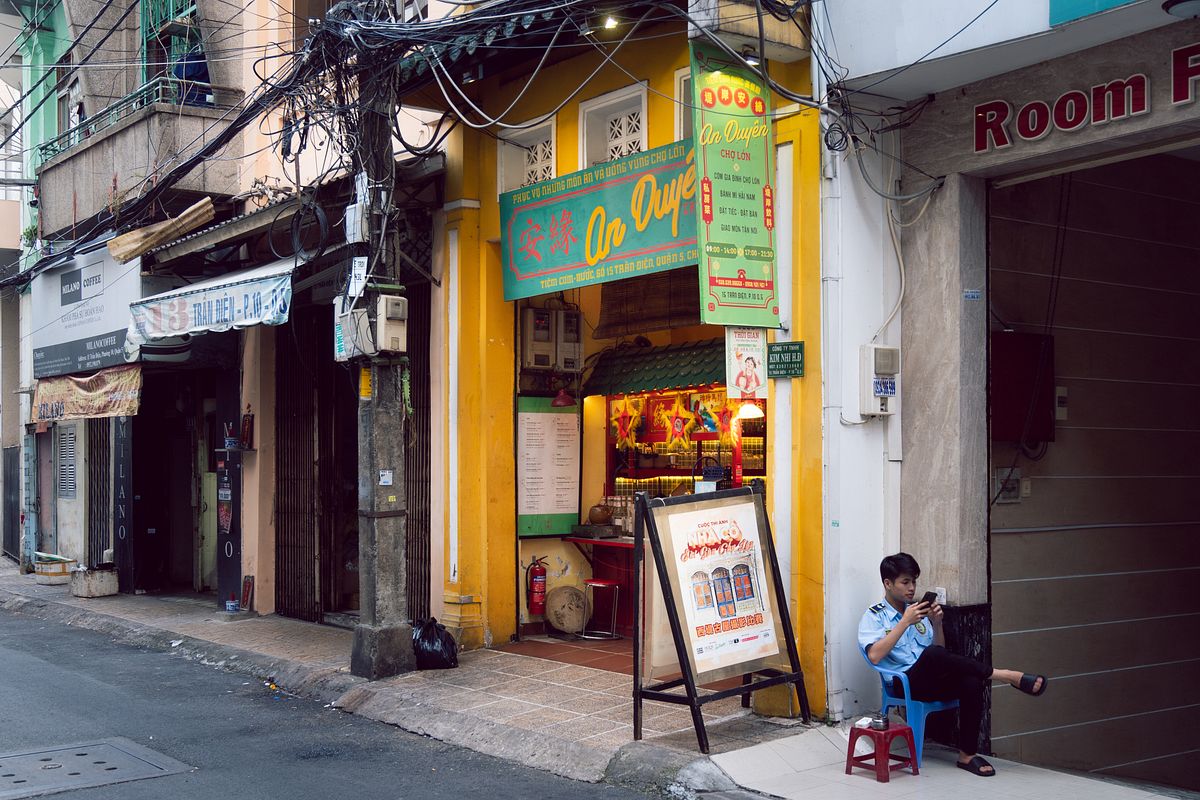 An Duyên Chợ Lớn is open from 7am to 2pm and 5pm to 9:30pm every day.
To sum up:
Taste: 5/5
Price: 3/5
Atmosphere: 4/5
Friendliness: 5/5
Location: 5/5
Khôi loves curry, is a raging millennial and will write for food.
An Duyên Chợ Lớn
15 Trần Điện, Ward 10, D5, HCMC