Given that most of the spots that show up in our Hẻm Gems series are full-on meals, we decided it was time to explore the vast world of small, snack-like Vietnamese dishes. There are plenty of great options in this category, but we knew exactly where to start: bánh đúc.
Nestled in a small Phu Nhuan alley, this place is packed from the moment it opens at 3pm, serving up bánh đúc, assorted ốc options and Da Lat yogurt to a diverse crowd of professionals, students and government officials.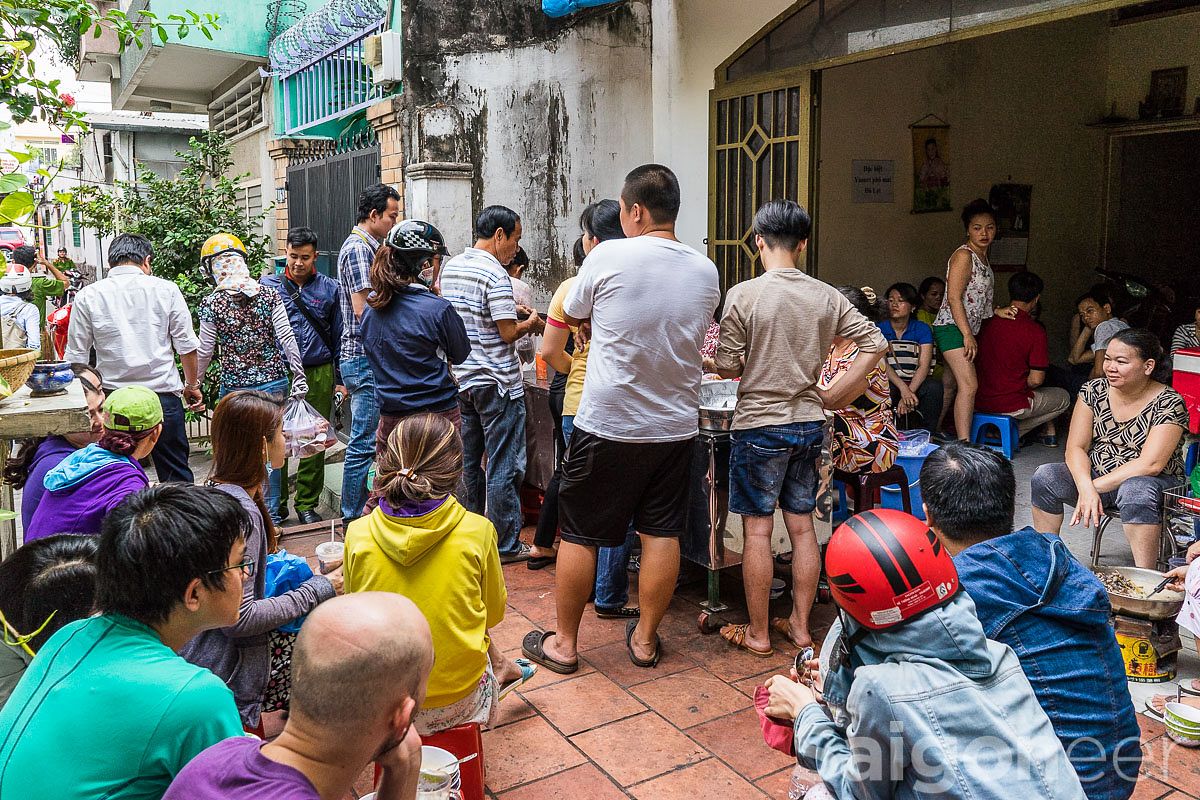 To cop a helping of this northern specialty, be prepared to elbow and nudge your way into the congregation of hungry patrons around the vendors. Once through, place your order, grab a plastic stool and eagerly wait for your steaming bowl of bánh đúc to arrive.
Now, let's be clear: this isn't something light and fluffy that will satisfy your New Year's diet. This is bone-sticking flavor at its best. Packed with umami goodness, its ingredients include ground pork, grilled ground shrimp, crispy fried onions, mushrooms and chilis, all over a base of glutinous rice paste. For all you tây, it's the consistency of mashed potatoes, topped with a sauce that's both slightly sweet and savory at the same time.
Bánh đúc is, at its core, a comfort food. Even if you're trying it for the first time, you may get hit with an overwhelming sense of familiarity. Though the dish originated in the north, it has acclimated well to Saigon's warmer climate, and this shop has been serving it up for over 20 years, though the owner lost track of exactly how long a while ago. Or maybe she just wanted us to shut up and tuck in. Either way, we'll be going back again and again, despite the food coma induced by this little flavor bomb of a dish.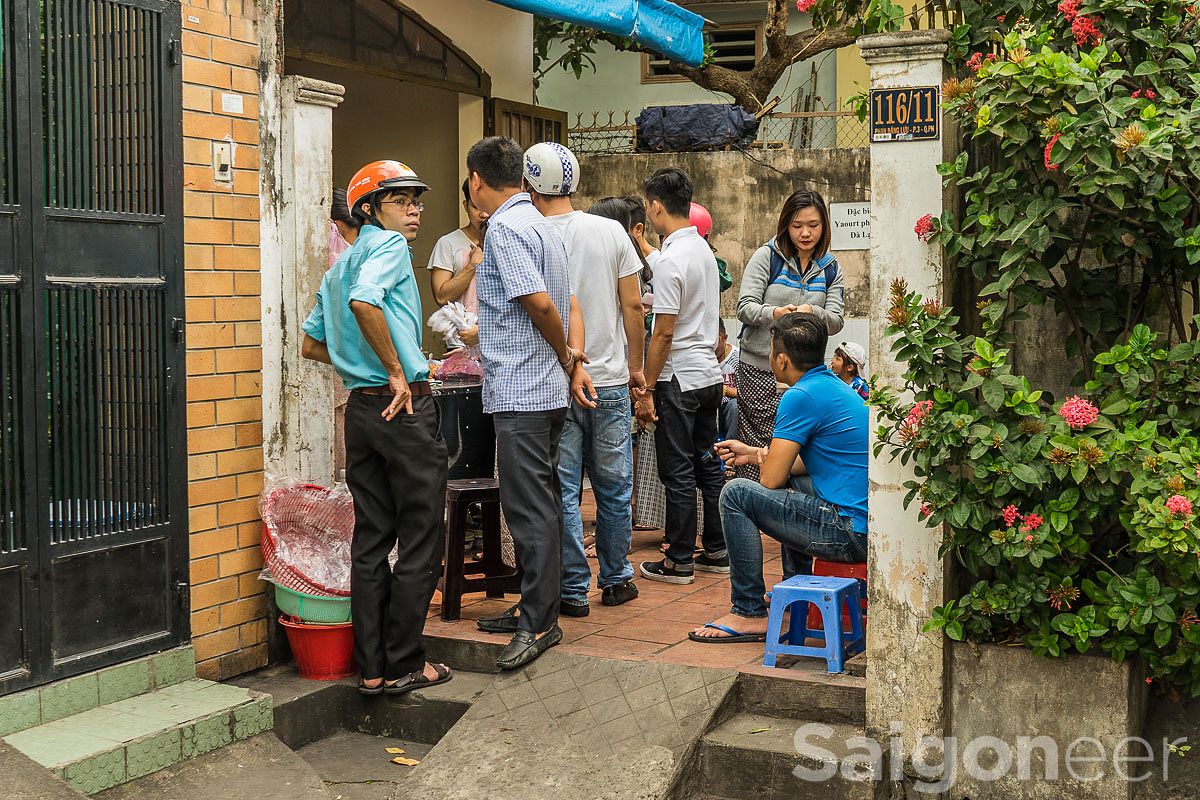 To sum up
Taste : 4/5 – The flavor bomb may be too much for some to handle.
Atmosphere : 4/5
Price : 5/5 – VND25,000/bowl
Friendliness : 4/5 – Food came out fast despite the long line.
Location : 2/5 – A crowded patio and plastic stools. You don't come here for the ambiance, though the intimate setting makes for some good people watching.
Brian is a New York transplant who prefers bánh chưng over pizza. You can find him meat-gazing on most days of the week.
Old Man Starnes likes his street food just so. He also wants you to get off his lawn.
Bánh đúc
116/11 Phan Dang Luu
---