The menu at Bun Sua Co Hanh is geared towards diners with a hankering for seafood, and not just your regular fish and company. They serve something out of the ordinary at this slightly drab riverfront restaurant, which I initially thought was noodles and milk (apparently my Vietnamese really needs some work: bún sứa refers to noodles with jellyfish, while bún sữa means noodles with milk). While the cuisine here is not quite as strange as milk noodles, it manages to offer something almost as unique.
Bun Sua Co Hanh is located at 995 Hoang Sa in District 3. The dining area gives you a nice view of the busy street out front, and the canal beyond. The place is spacious and, if you visit in the morning, you'll practically have it all to yourself. And their specialty? Jellyfish.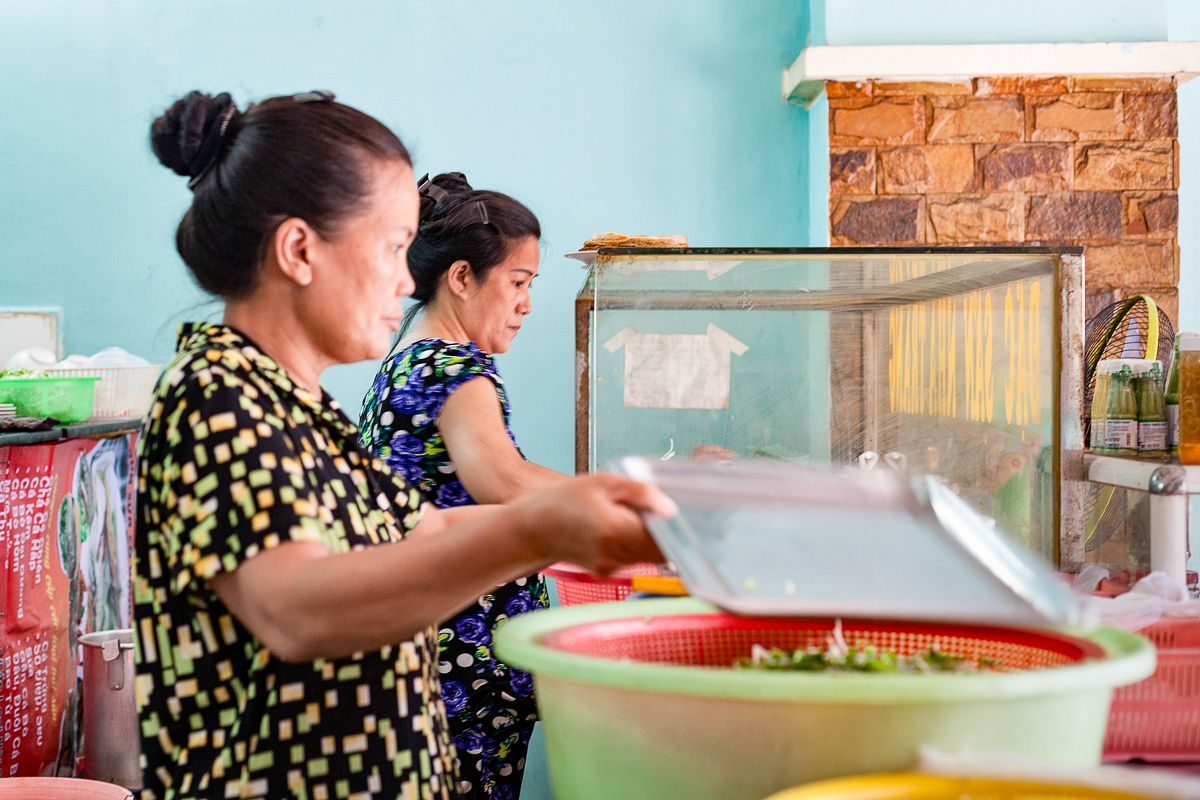 Bún sứa is a seafood medley featuring jellyfish, large lumps of a mysterious – but delicious – fish and fish cakes dropped into a delicate broth with bún and vegetables. The soup tastes fishy at first, but after the first few bites the strong ocean flavor tapers off. The noodles were cooked to perfection, and the vegetables were bright, colorful, and crisp. But what about the most important part, the jellyfish?
Its texture resembles a clear, firm, tasteless jello. It's not meaty, like fish or pork. The closest comparisons are squid or octopus, but those are more substantial. There is a slight taste of pepper, but without the other flavors in the soup it would be bland. The jellyfish blends into the broth, and without the layer of small black dots on its skin, it would be hard to spot in the soup. All in all, bún sứa certainly belongs on the "go try" list, but falls short of the "must go back immediately" list.
Bun Sua Co Hanh opens from 6am to 1pm during the day and from 5pm to 10pm at night.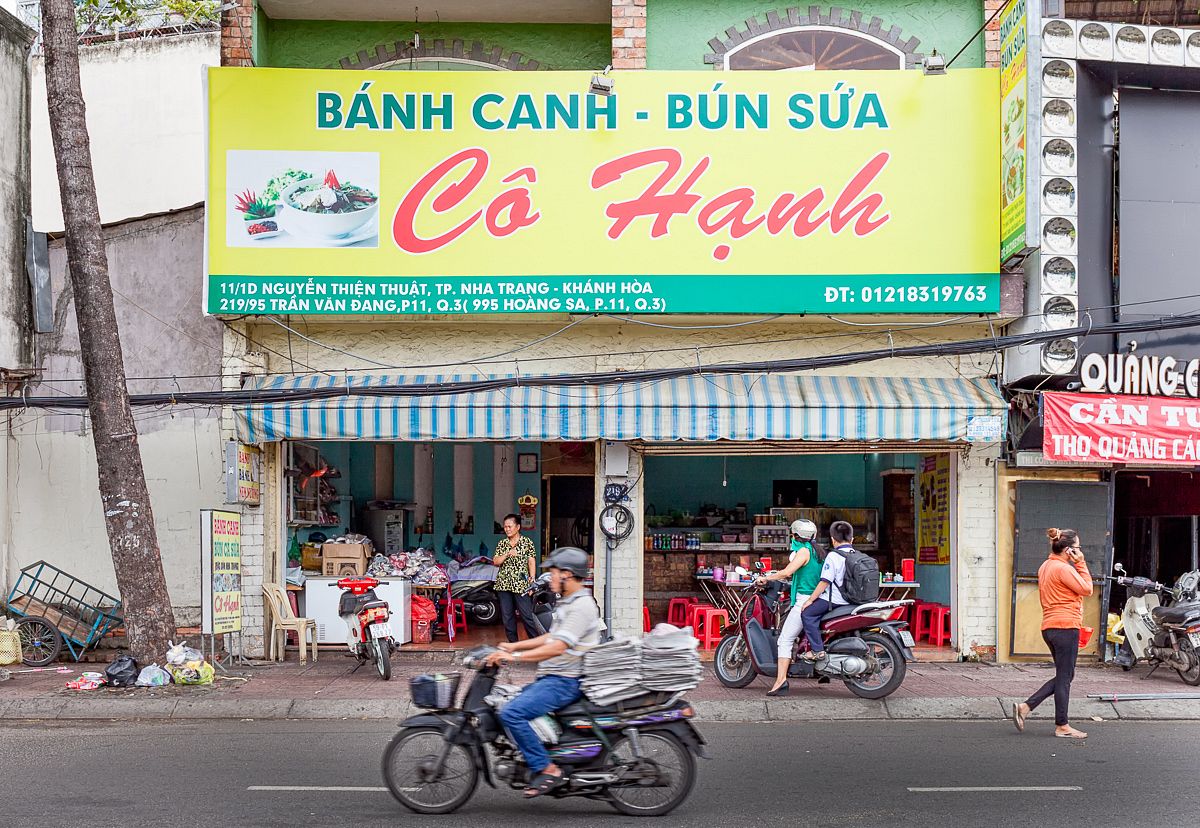 To sum up:
Taste: 3/5
Price: 4/5 - VND35,000 for a small bowl and VND38,000 for a large bowl of bún sứa
Atmosphere: 2/5
Friendliness: 3/5
Location: 3/5
Kyle likes eating, walking down random hẻms and drinking enough cà phê đá to kill an elephant.
Bún Sứa Cô Hạnh
995 Hoang Sa, Ward 11, D3
---

Related Articles:
---