Sometimes happiness is as simple as a plate of cheese and meat. At least, it's possible to believe that during a visit to Hôtel des Arts' monthly C'est Cheese. The stunning spread of imported cheeses, meats, breads, salads, sides and desserts served in an elegant atmosphere provides a perfect dash of joy to any evening.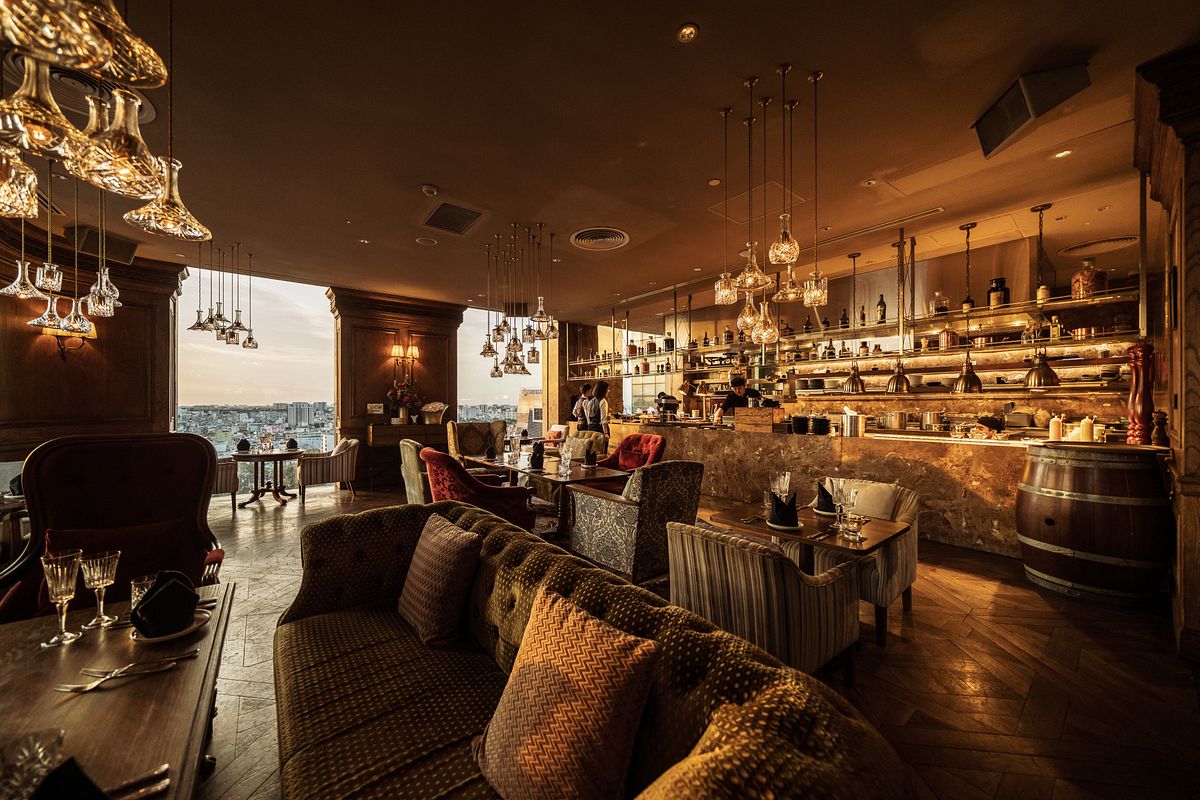 Hôtel des Arts prides itself on presenting the finest elements of different cultures simultaneously, as exemplified by the Vietnamese masterworks that hang in the first-floor cafe that serves decadent European pastries. C'est Cheese, a playful and multi-lingual term that reminds one of the "say cheese" that accompanies smiles for a photo is an appropriate description for the event that Hôtel des Arts Saigon typically hosts in the heart of Saigon on the first Wednesday of every month from 6 pm until 10 pm. Previously known as Delicatessen, to accommodate the holiday, the May Chapter will be held on May 10.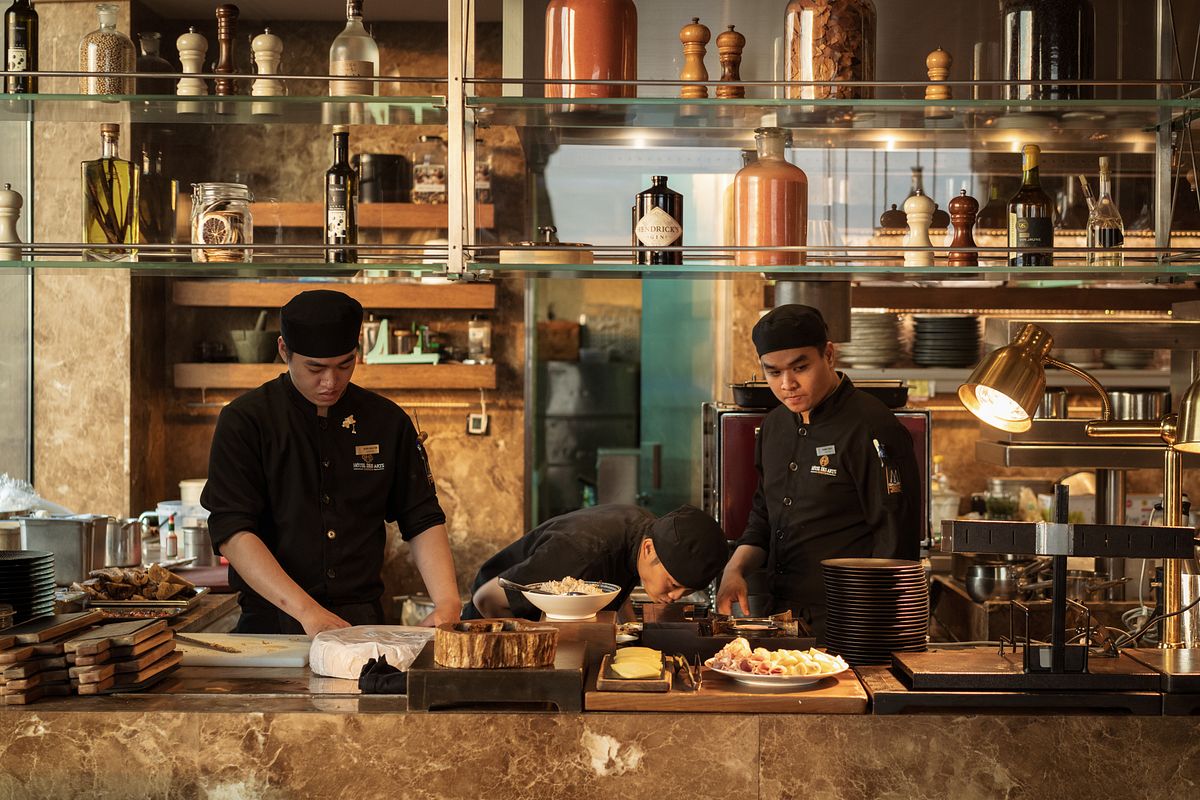 While the origins of some of the world's most treasured foods can be traced to a single time and place, others are seemingly so obviously delicious that they evolved numerous times in multiple locations. Cheese is one such dish, with different regions, traditions, ingredients and techniques contributing to the thousands of varieties available today. Given that vast number, stark differences abound and C'est Cheese does justice to all the major categories. From hard to soft, sharp to smooth, and bitter to sweet, a wide range of flavor profiles await in the Social Club's buffet. Each month, the chef chooses 14 European cheeses from a wide selection. Fromage fanatics will recognize some of their favorites, including manchego, Hercule Vieux, Mimolette extra vieille, St Nectaire and Tete de Moine, a Swiss cheese invented by 12th Century monks. Those less experienced will certainly delight in discovering new flavor sensations which will awaken their taste buds.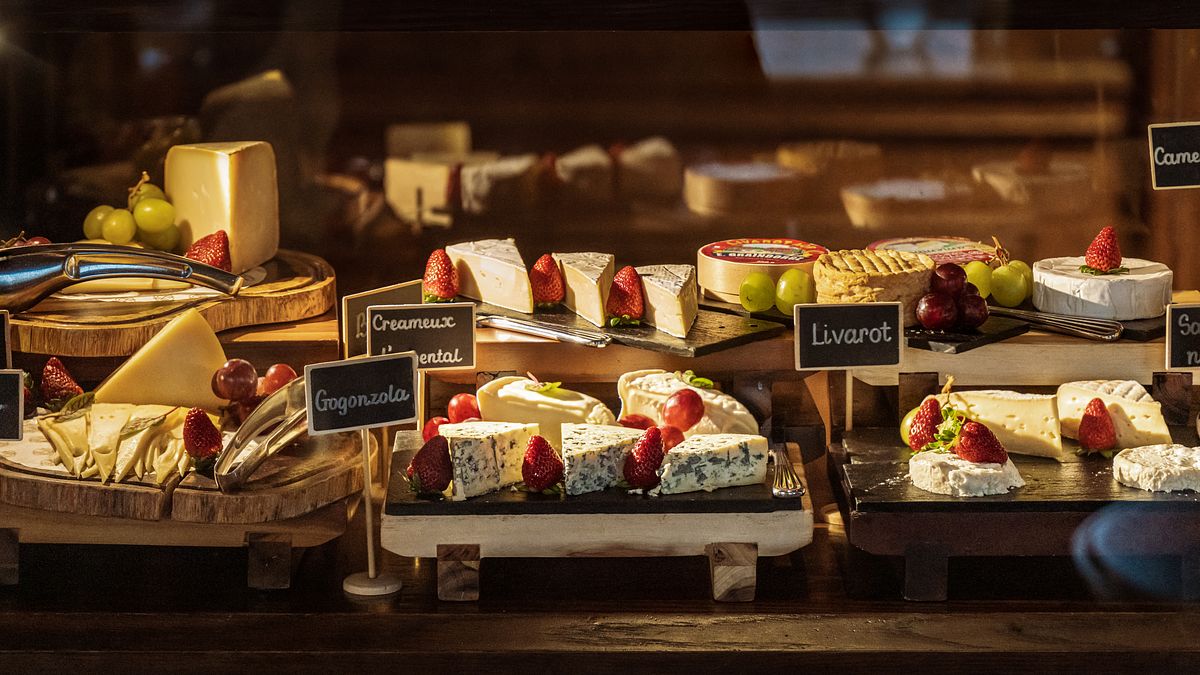 While the array of cheeses that humans have devised is impressive, it has nothing on the creative flexibility displayed when smoking, salting and preserving meats. Even within a single sub-genre of meat, such as Charcuterie, the French branch of prepared meat products, the varieties are staggering. Hôtel des Art's C'est Cheese has dedicated itself to selecting 10 cured or prepared meat items which include whole Jamon leg coppa, parma ham, mortadella, saucisson sec, smoked duck breast and lomo ham. Salty, fatty, tender and rich, a few bites and you may question why you order any other version of meat at all.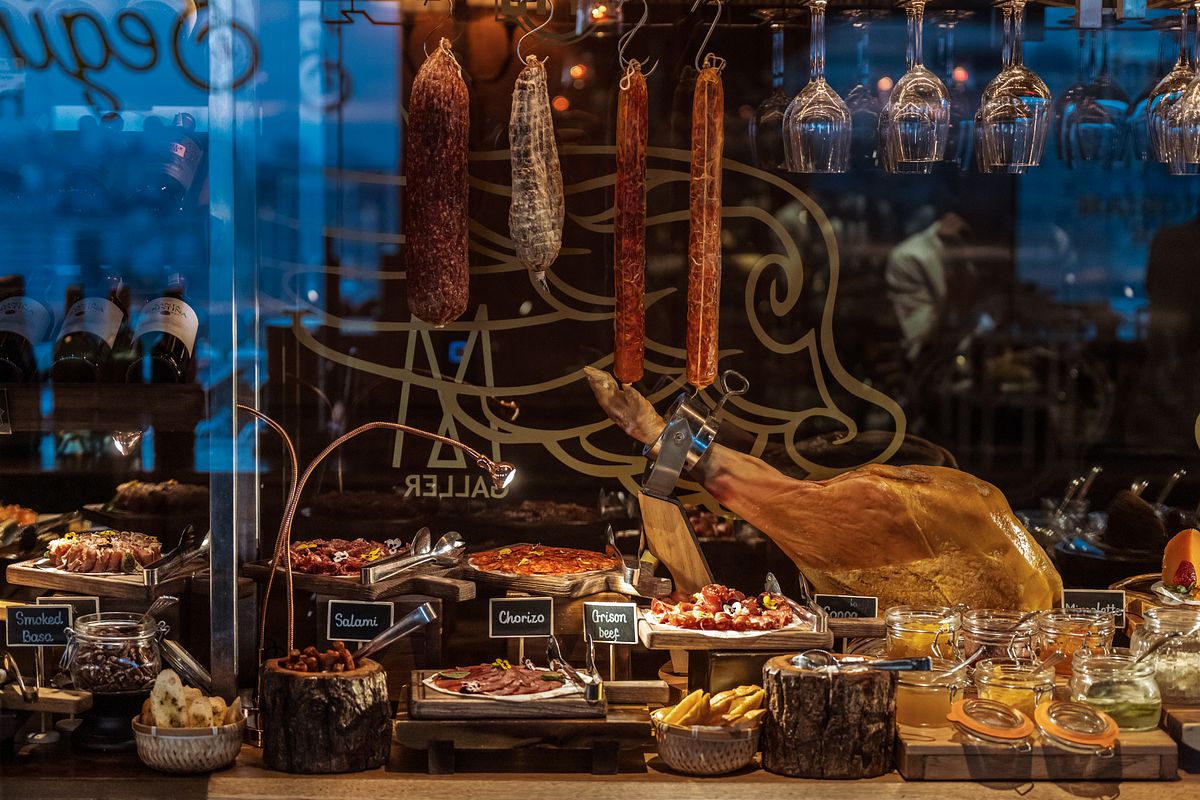 No one would blame you for a night spent eating nothing other than cheese and meat, but the items can be enhanced with some carefully sourced and lovingly prepared condiments such as marinated olives, dijon mustard, quince pasta, truffle honey, and homemade pickles. More than mere colorful, aesthetically pleasing flourishes, the bold, often sweet flavors compliment the meat and cheese, bringing a full balance to each bite. And of course, a nice bread, such as ciabatta, sourdough or simple baguette provides both a serving vessel and a welcome chewy texture.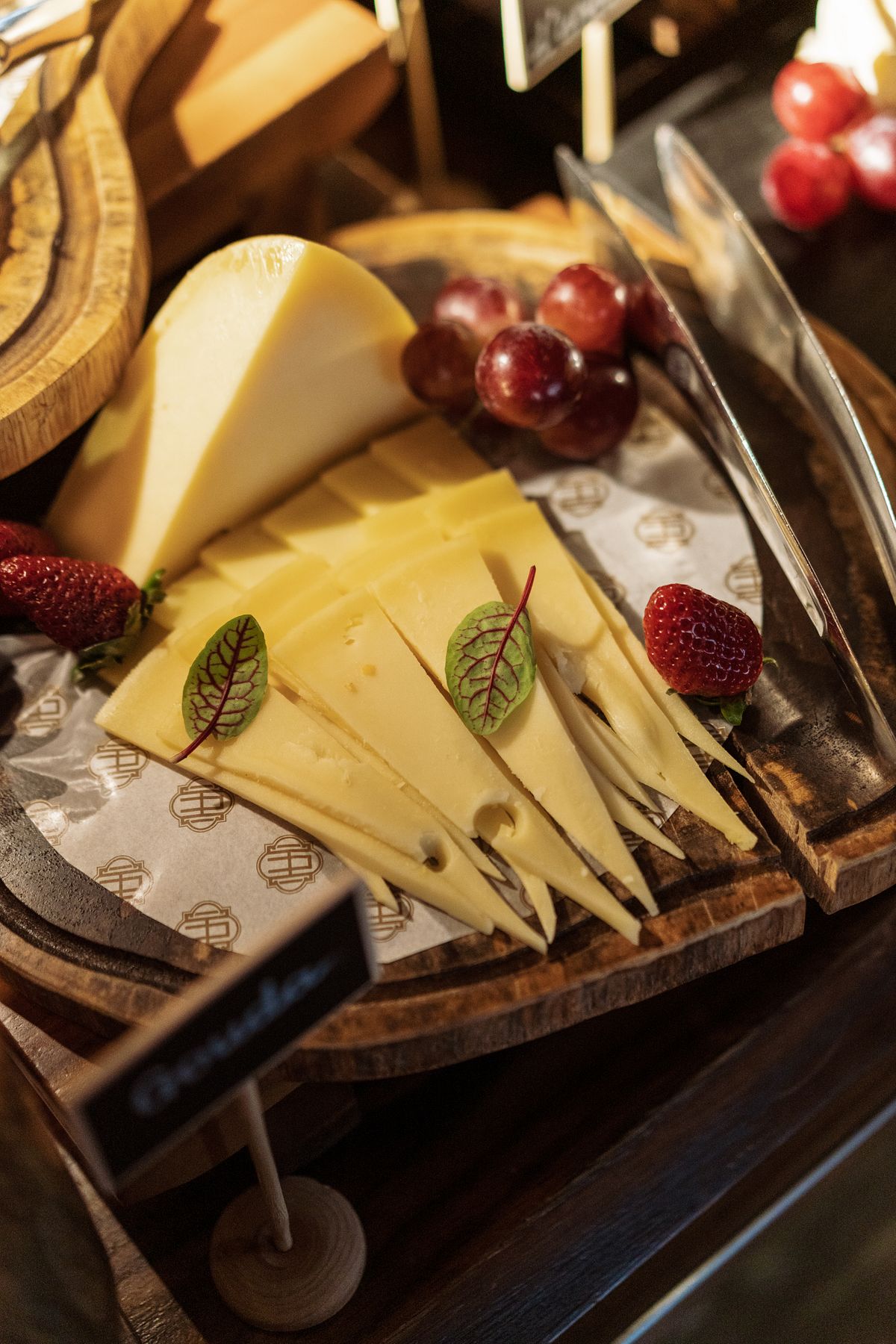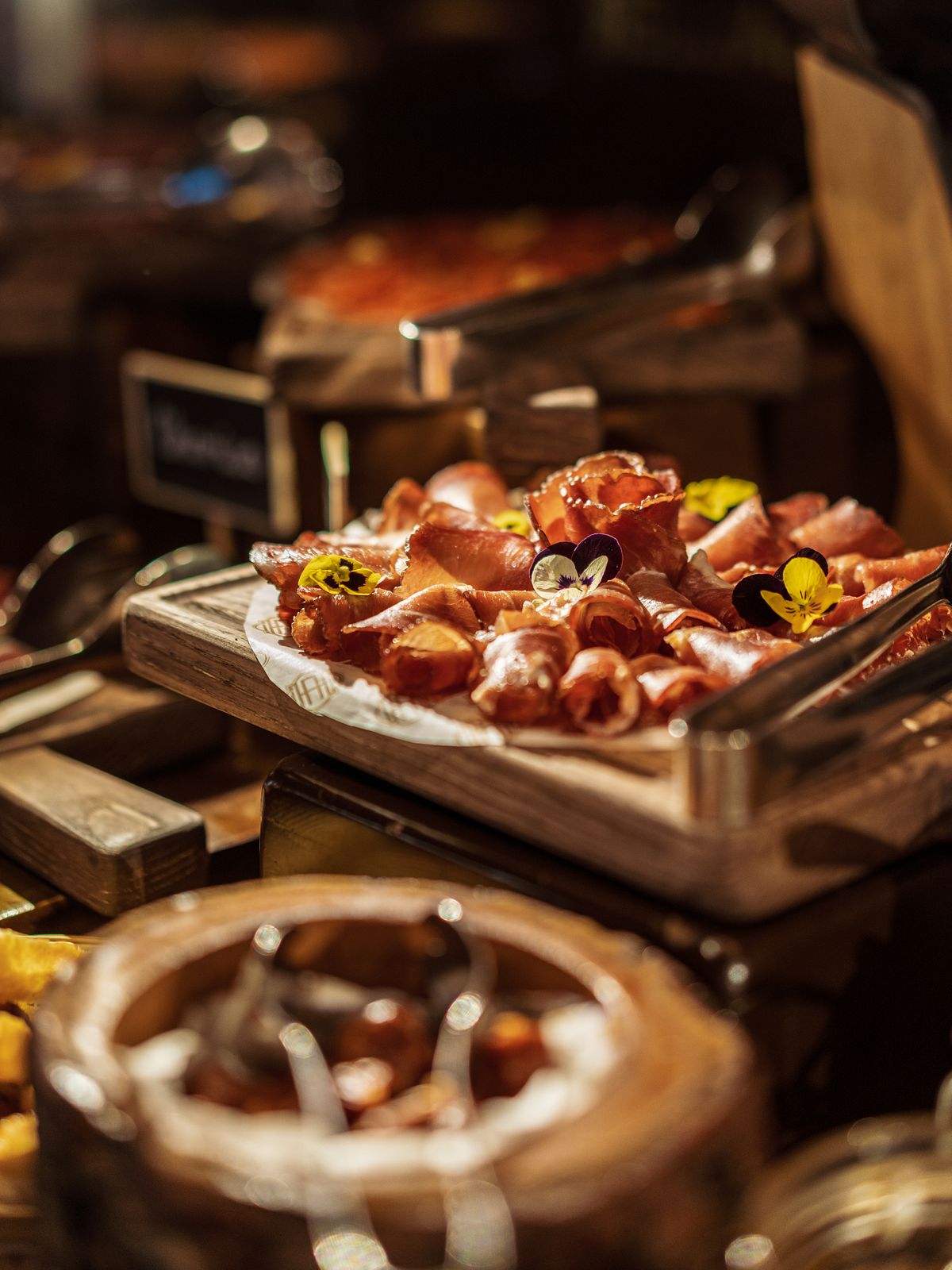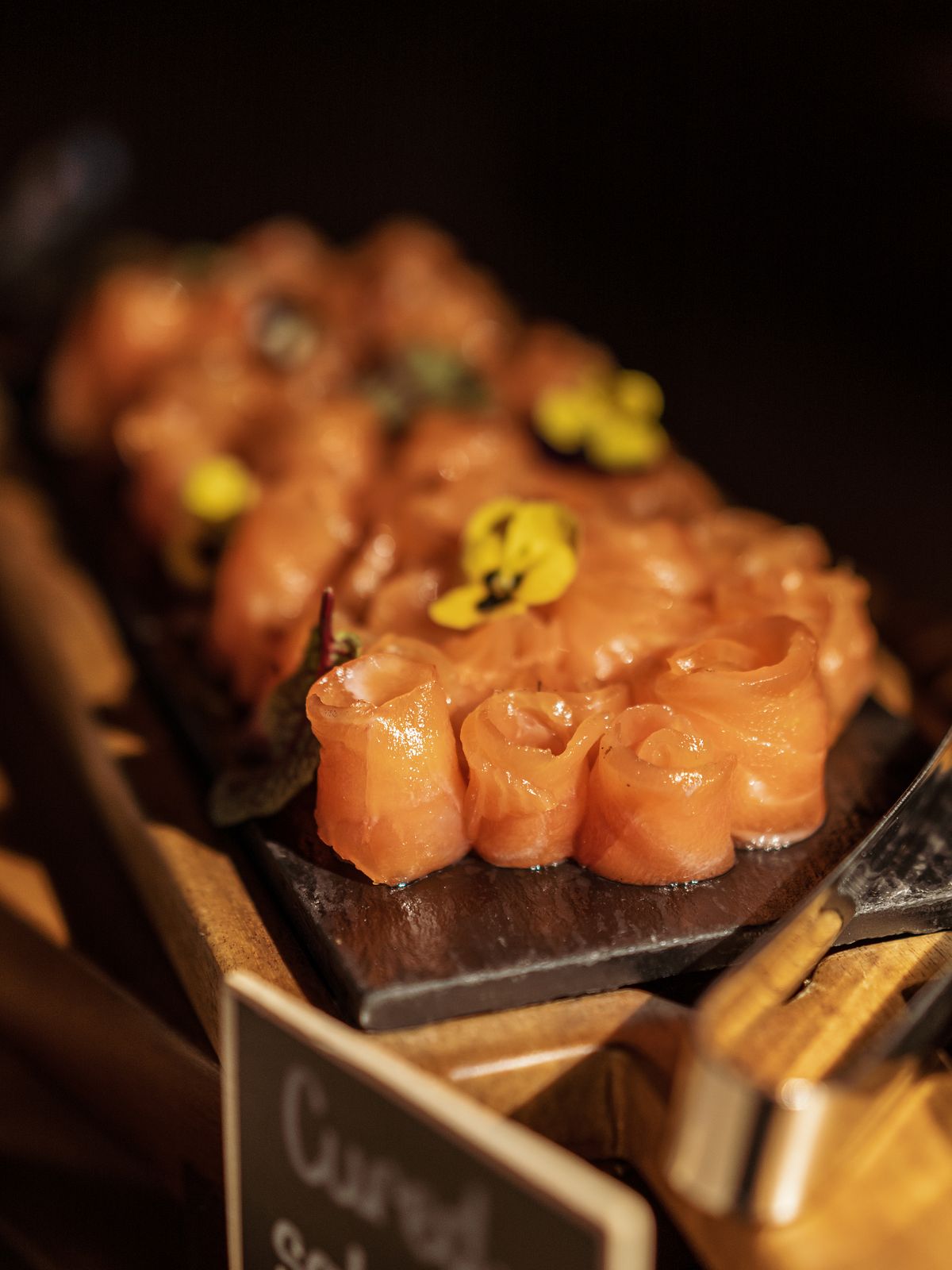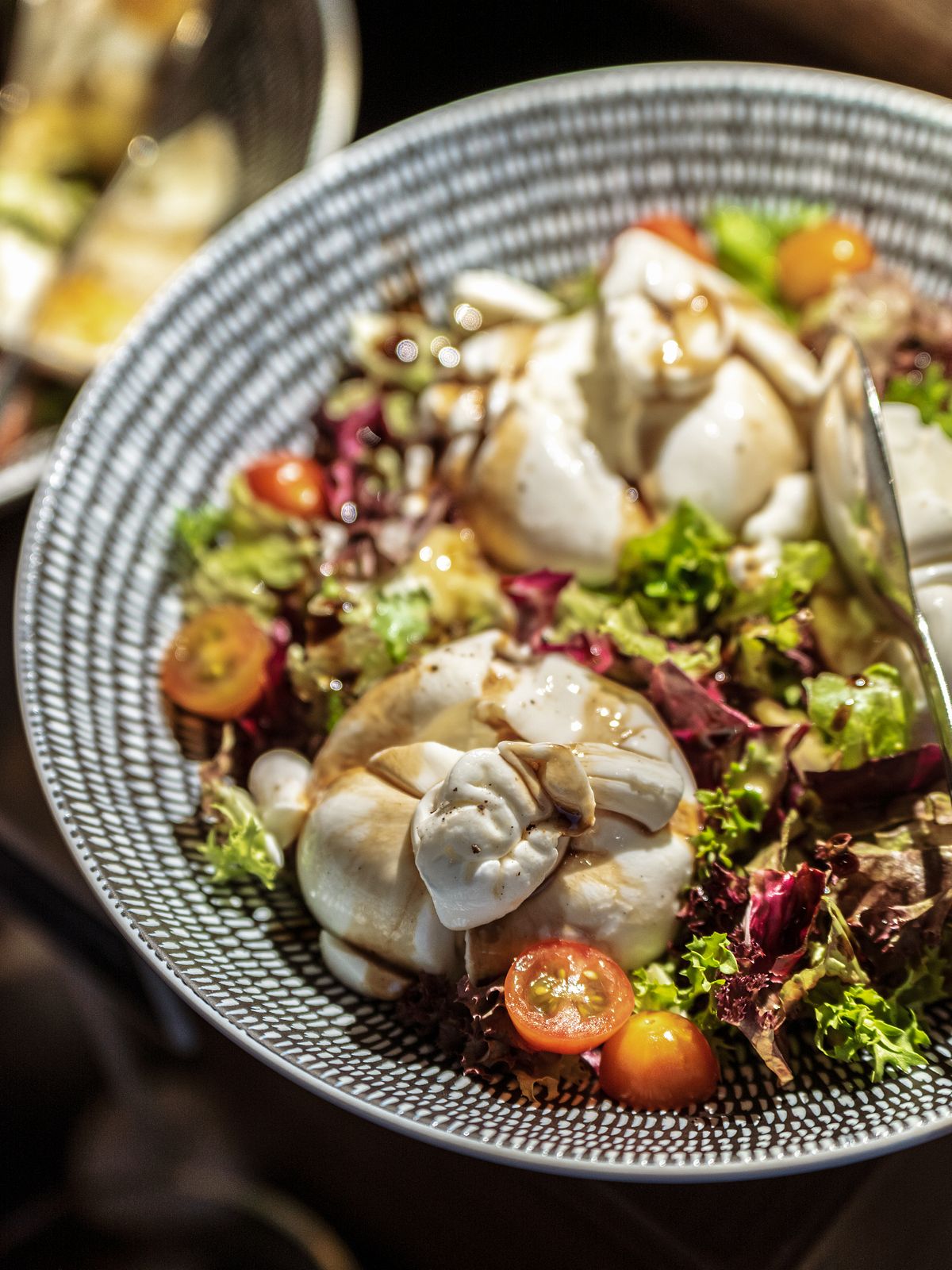 While many of the evening's items are imported, Hôtel des Arts understands the virtues of freshness and the truth that sometimes local is best. Such philosophy plays out via the vegetables in the salads that are served with handmade dressings. On Saigoneer's recent visit, the upscale offerings included a complex pear, blue cheese and candied walnut dish as well as smoked fish with potato and mustard and mango with plump prawns. Further blurring the barriers between foreign and Vietnamese cuisine, a rotating selection of savory tarts combines French pastry expertise with organic produce sourced from Vietnam.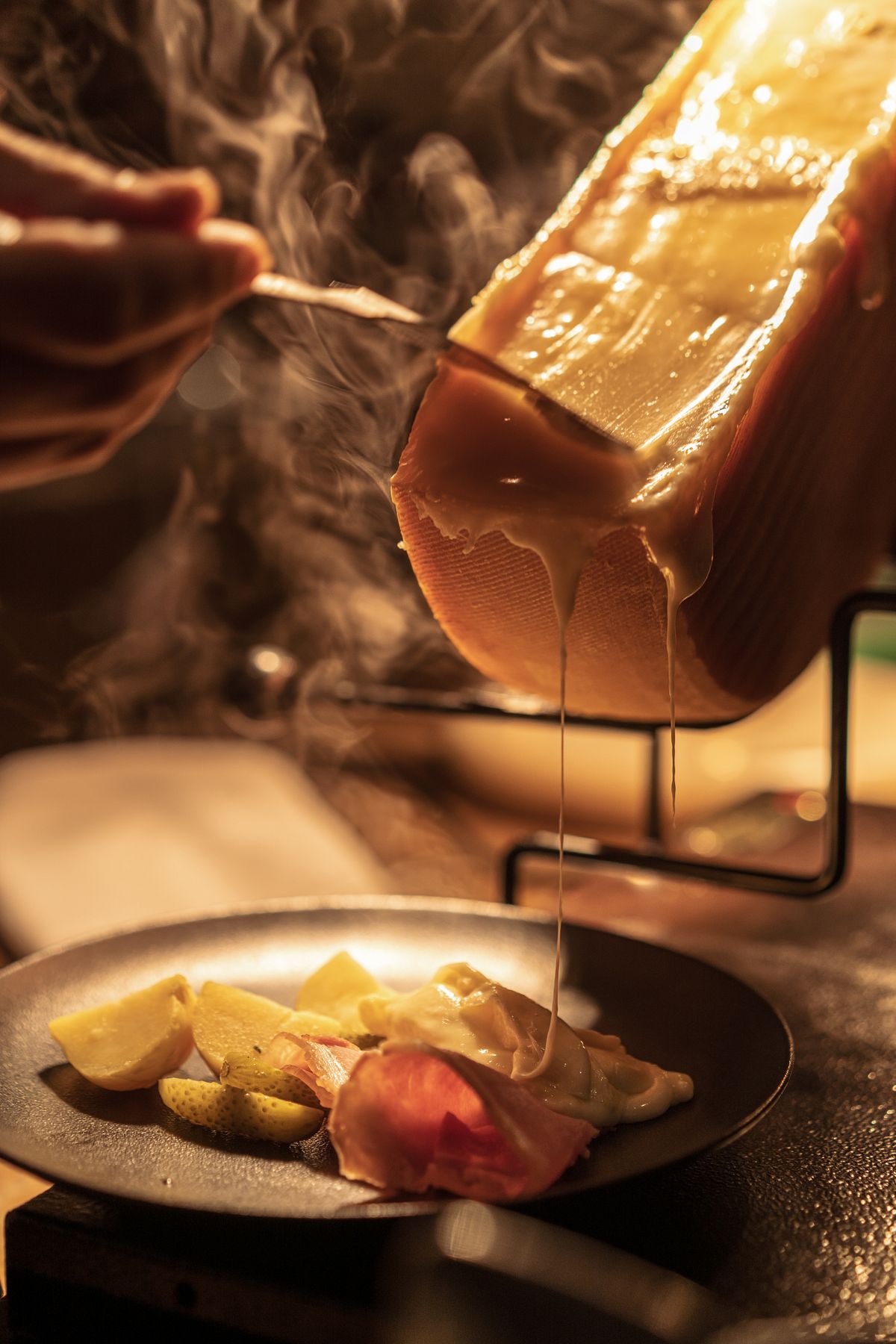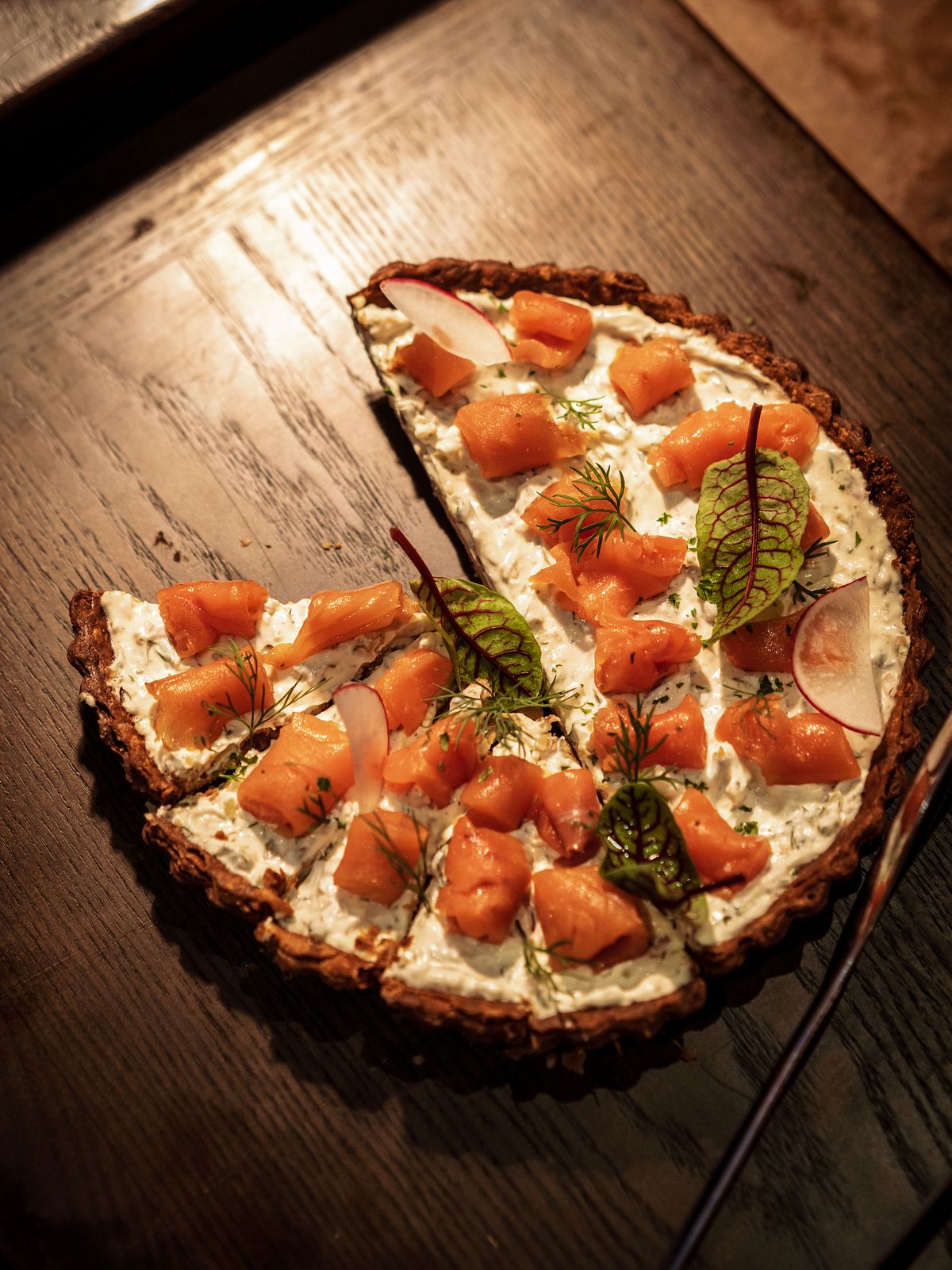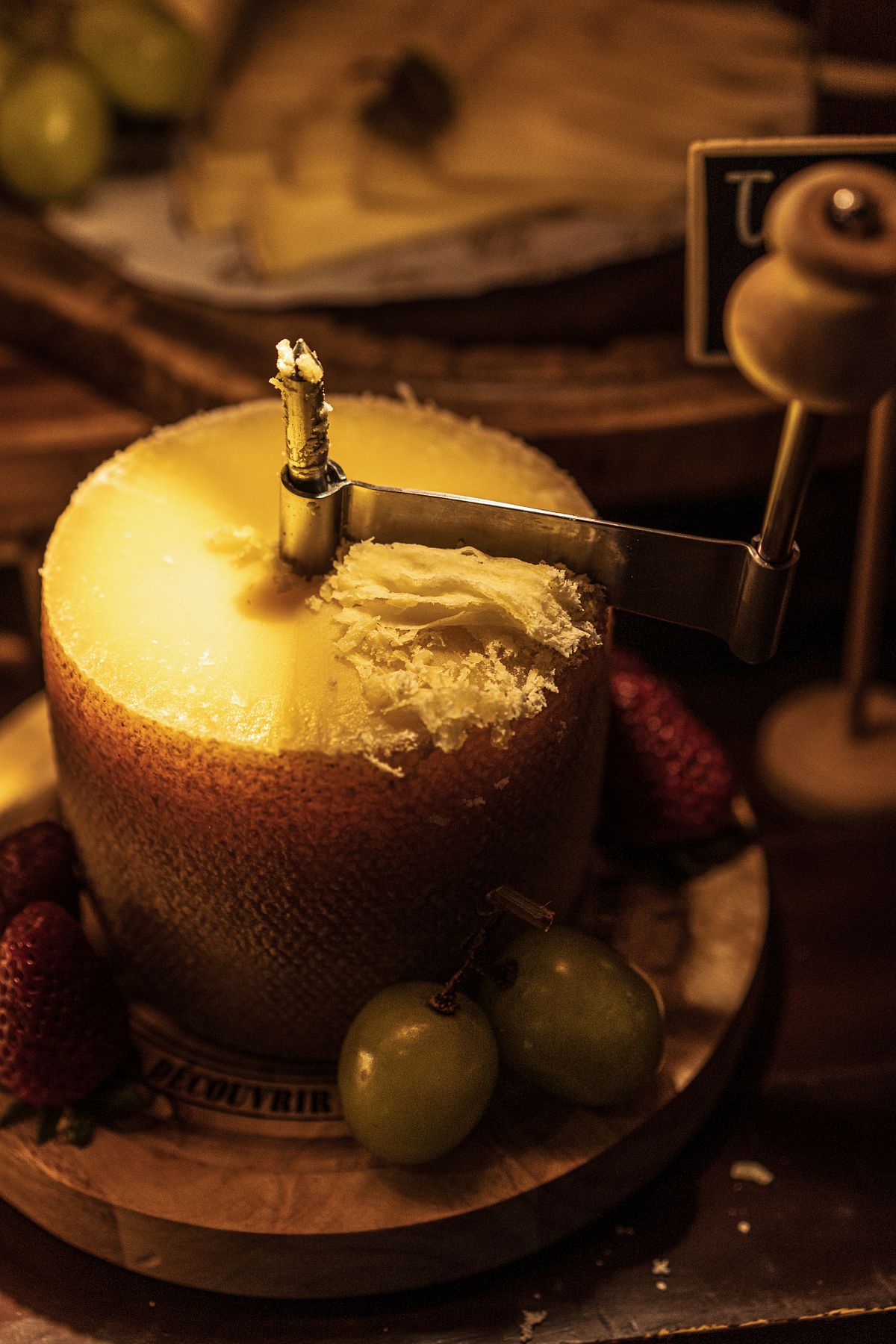 C'est Cheese is an exemplar of indulgence, so it goes without saying that it must include desserts. Thus éclair, brownies, tarts, truffles and matcha crème brûlée are made specially in-house. They pair especially well with the full range of wines and cocktails that can be included free-flow red and white wines for the night.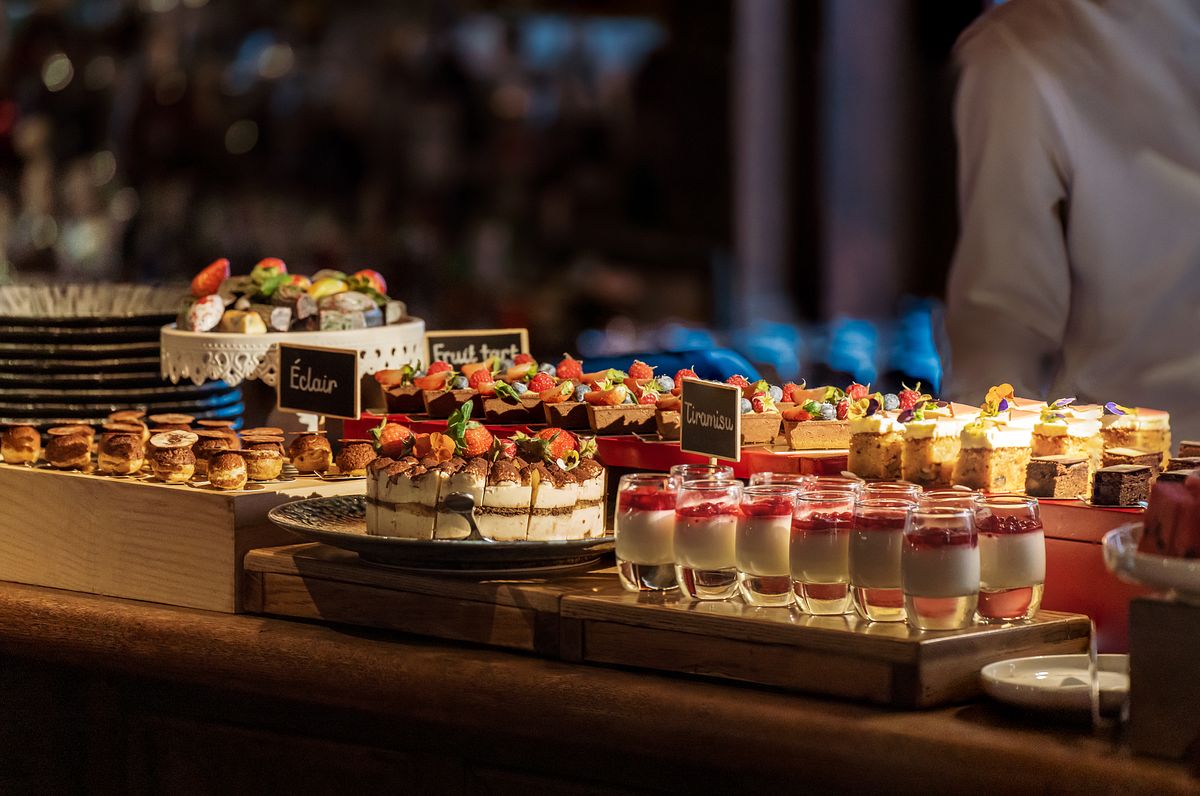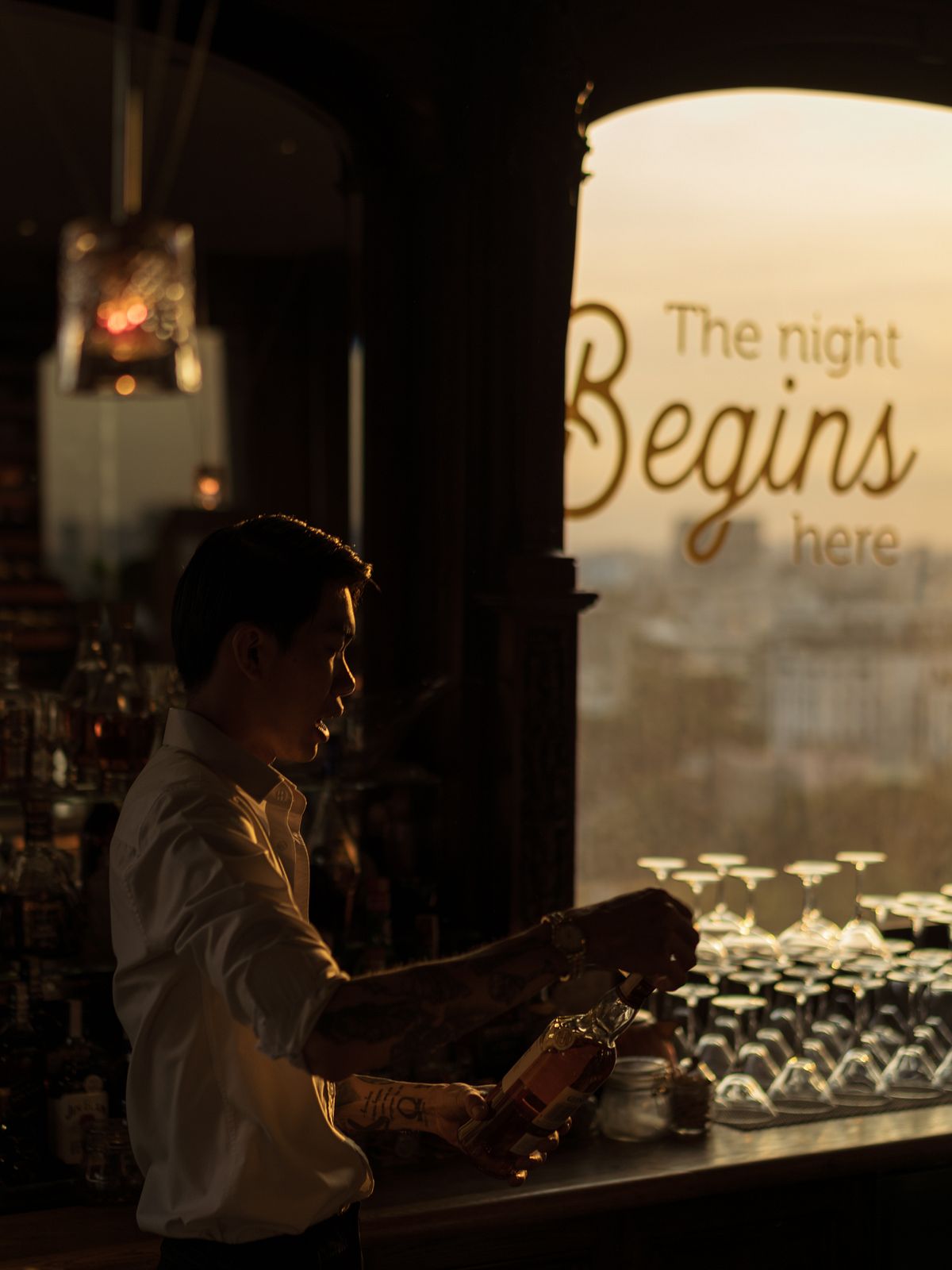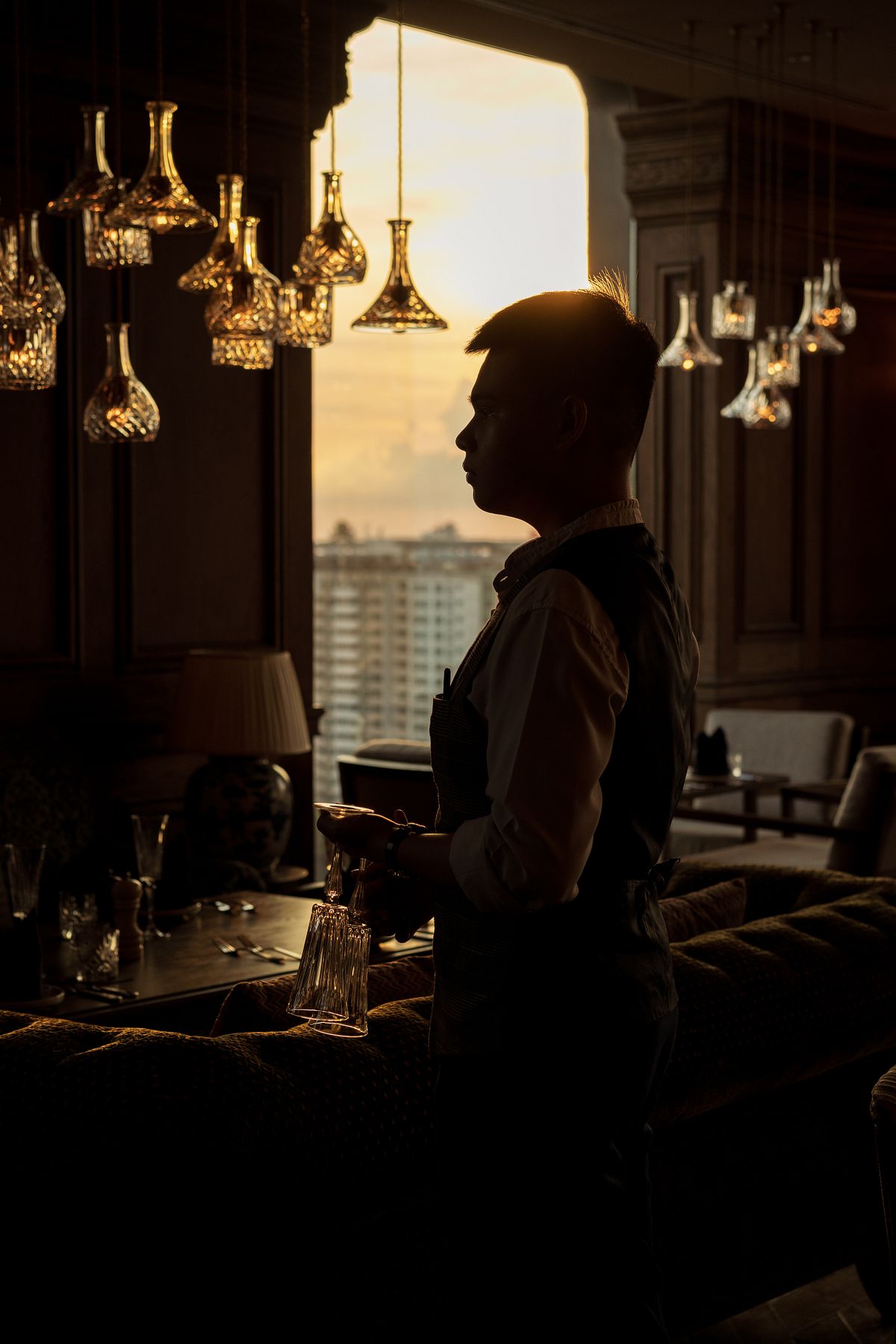 The Social Club Restaurant where C'est Cheese is held features an open kitchen so guests can observe everything being prepared. Watching the full staff busily tend to burners, slice meat and deftly dish out either risotto or pasta, depending on the night, casts a certain calm across the night, particularly when set against the rest of the room's placid demeanor. The massive wooden bartop imported in full from a Victorian British establishment, plush furniture, romantic lighting and elegant decor gives the evening a stately atmosphere. And the incredible sunset across some of Saigon's most iconic, tree-filled avenues are the final touch on an interior mood that matches the indulgent food.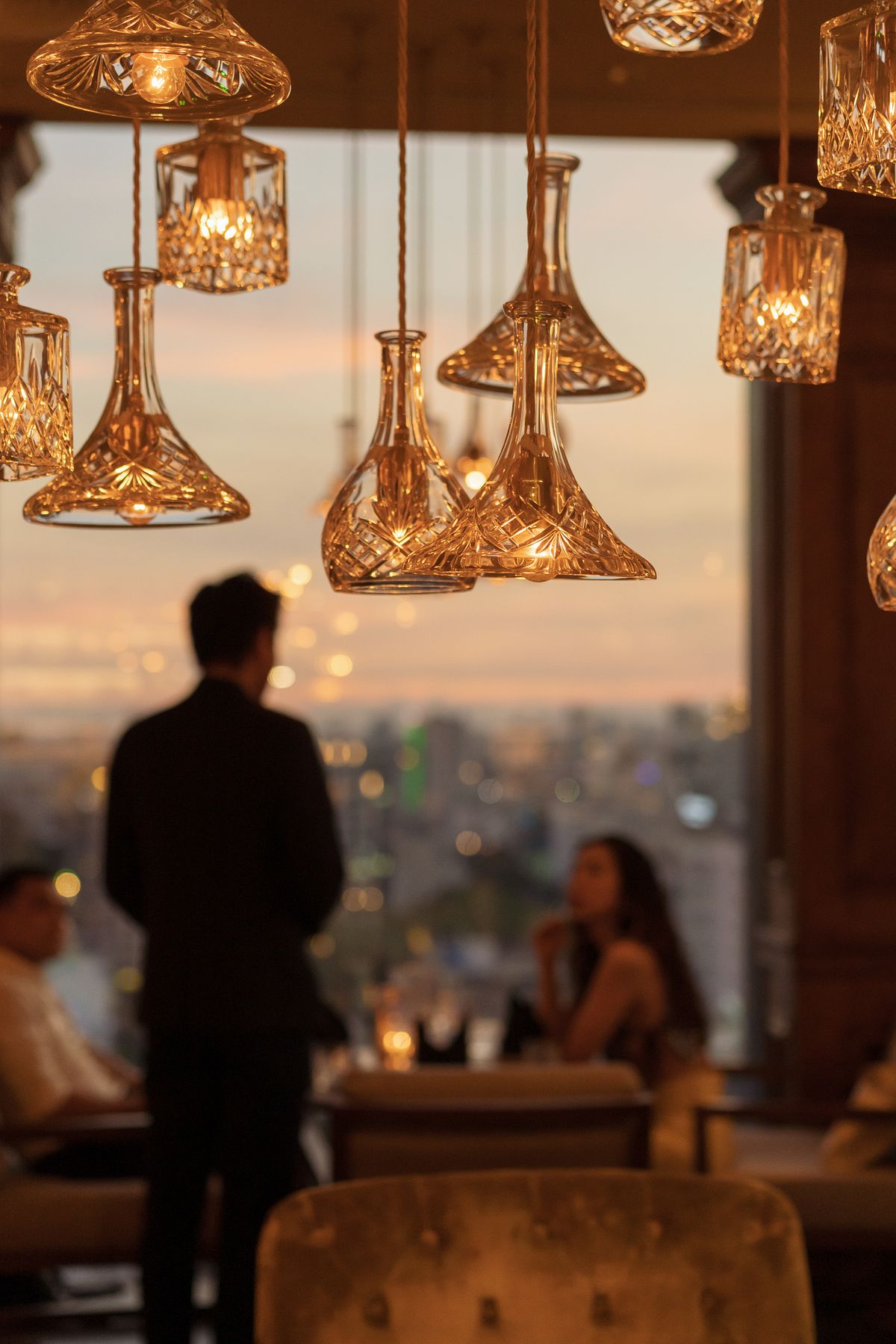 There is no incorrect way to approach C'est Cheese. One can progress from meats, to cheeses to salads to pieces of bread, tarts and desserts in any order or place a bite of each on one's plate. Similarly, it can be enjoyed with colleagues after a stressful night at work, with a loved one looking to add a romantic spark to a routine week or as a means to fill one's body with sustenance before continuing on to a long and adventure-filled night in the city. Truly C'est Cheese, promoted as "Your first place after work," is a testament to freedom and variety: necessities for great meals and lives alike.
Hôtel des Arts Saigon's website
(+84) 02839 898 888
Hôtel des Arts Saigon | 76-78 Nguyen Thi Minh Khai street, D.3, HCMC