The pizza made with "great-grandma's" heirloom silkworms recipe was an April Fools' Day surprise that stunned the internet has a hidden story.
Launched on April Fools' Day, the Silkworm Pizza based on "great-grandma's" recipe from Pizza Hut made young people excited, curious and perhaps a bit skeptical about the authenticity of the dish. They wondered whether it was just a ploy to "hook" as many as possible on this day of trickery.
After its initial launch, the admin of the Pizza Hut fanpage stoked the flames of curiosity asking the online community where the pizza company could purchase silkworms in bulk: "The boss posted the Silkworm Pizza for sale, so the staff have to put their ears to the ground to find supply sources. Does anyone know where fresh, fat, organic silkworms are sold? Just help, at whatever cost."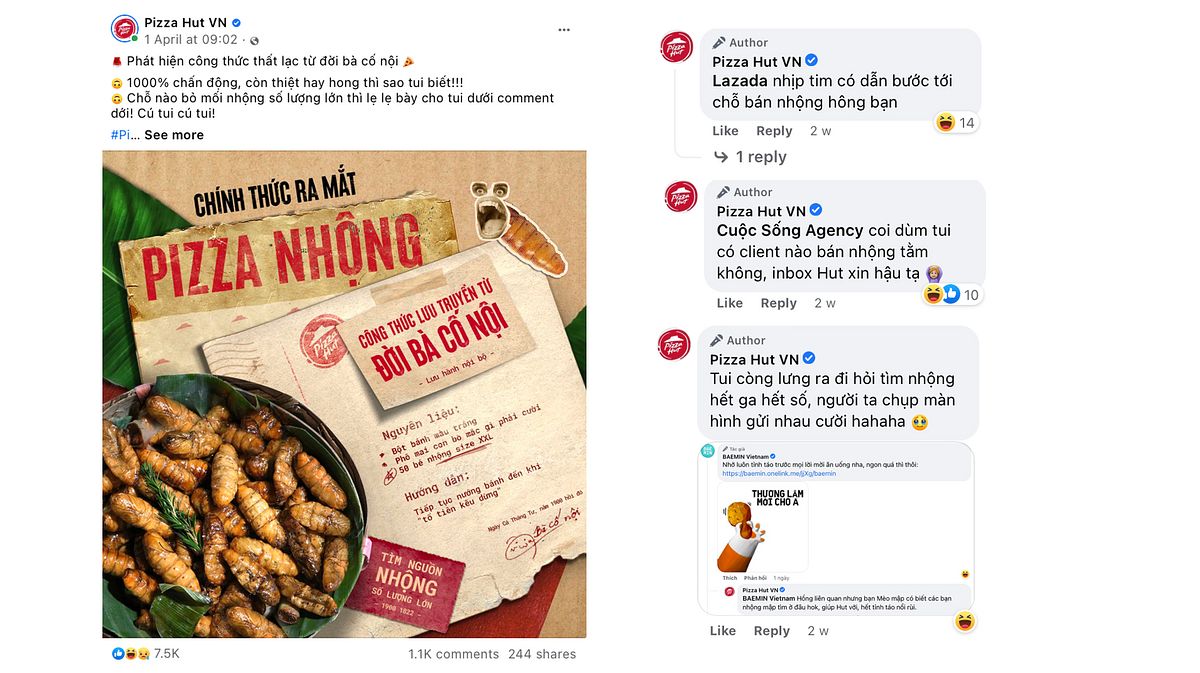 Is this the real life? Is this just fantasy?
The online community's response shifted from tumult to surprise, then from excitement to "intimidation." "If there are no Silkworm Pizzas, they have had it!" echoed one fan.
Fortunately, Pizza Hut's "great-grandma" recipe was not an illusion as it introduced pre-orders for the Silkworm Pizzas, calling on everyone to order them quickly due to limited silkworms supplies.
Based on the information provided, this special edition of the Silkworm Pizza is made using an heirloom recipe passed down from "great-grandma" and includes moist cheese as well as a unique topping of 50 "muscular" silkworms. While there were mixed reactions from young people who sampled the rich and delicious pizzas, some couldn't help but express their fear of consuming the bug-based dish by shouting, "so scary!" Despite this, many considered it a worthwhile and unique experience that should be tried at least once in a lifetime.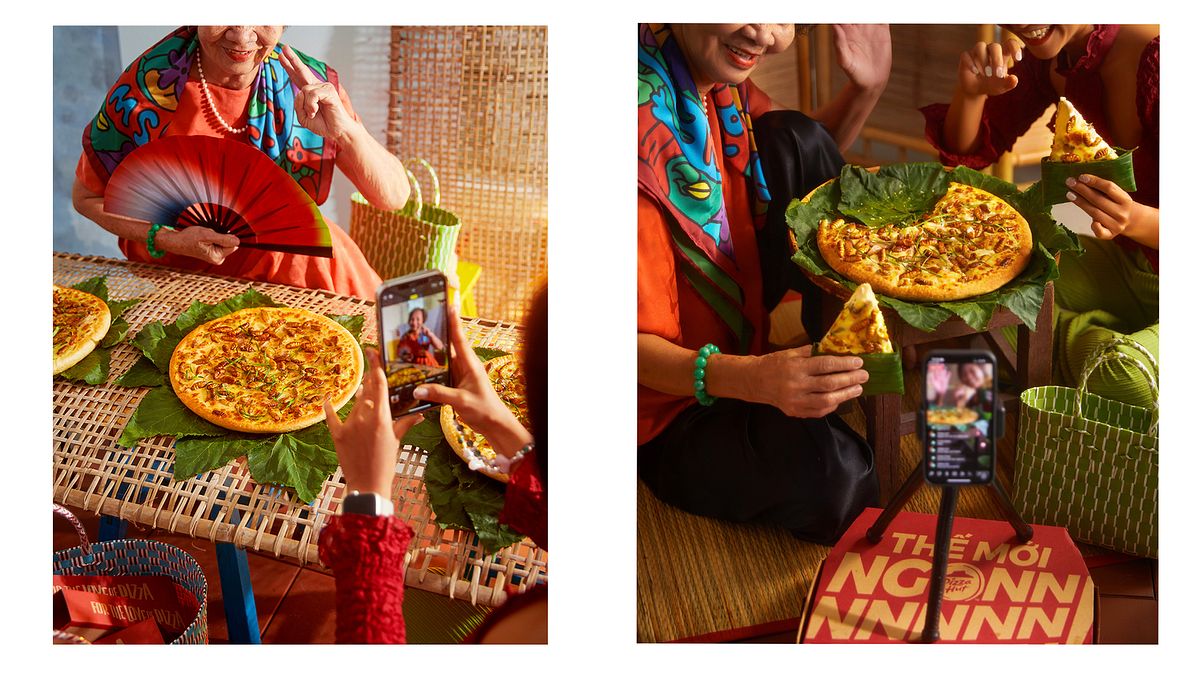 Unveiling the truth behind the pizzas made with Silkworms

While the combination of silkworms and pizza may seem odd to some, the fatty and slightly sweet flavor of the silkworms blends perfectly with the cheese and bread, providing a unique and memorable taste sensation. Not only does the dish offer a novel experience in pizza consumption due to the use of folk ingredients relied upon for generations, but it also has a deeper story that aligns with Earth Day on April 22nd.
Few people are aware that silkworms, which are benign insects, can serve as a complete replacement for animal protein, such as pork, beef, and chicken. This protein source is considered a sustainable "green protein" that not only provides nutritional value but also helps protect the environment.
The concept of sustainable protein is a new trend that encourages the substitution of industrial livestock meat in daily meals. Mass livestock farming consumes a lot of land and water resources, negatively impacting the climate by contributing to 25% of greenhouse gas emissions and 50% of gas emissions during land use. Therefore, it is crucial to innovate our food choices towards a sustainable and healthy food future.
The Silkworm Pizzas were introduced in response to the world's trend of seeking sustainable food sources as a way to change people's mindsets towards delicious, nutritious foods and environmental protection. Originally conceived as an April Fools' joke, Pizza Hut and the Silkworm Pizza invention align with Earth Day on April 22nd, aiming to attract the attention of young people and promote the message of environmental protection through small daily habits. This bold idea embodies the restaurant's modern spirit and promise to continue to be a pioneer in constantly renewing and protecting our living environment.
Pizza Hut is one of the pioneering global brands in the campaign to protect the environment. Besides focusing on upgrading services and launching new dishes, Pizza Hut always focuses on activities that bring humane values to the community. In addition to products like Silkworm Pizzas, the company will also host many creative activities in the near future to raise young people's awareness of resources and environmental protection. You can experience the special Silkworm Pizzas from Pizza Hut here.