From a small restaurant with only one oven in the basement of Syktyvkar in Russia's far north, Dodo has become the fastest-growing pizza chain in the world. It now has its sights set on Vietnam.
Dodo Pizza currently has 935 stores (including franchises) in 17 countries around the world, with an average annual growth rate of 53%. Fyodor Ovchinnikov, the founder of Dodo Pizza, is planning to open another 1,000 stores in Europe, Africa and Asia within the next 5 years. This would make Dodo the fastest-growing food chain in the world.
Kitchen… "in the Cloud"
Pizza delivery by drone? In 2014, Dodo Pizza went viral when the company used a drone to deliver a pizza to a customer in Russia's Syktyvkar Central Square. During a meeting with Bloomberg in 2019, Fyodor emphasized: "Dodo's half food and half tech." He even likened the Dodo IS, a proprietary mix of application software and analytics stored in the cloud, to "an inedible but extremely effective secret sauce."
Overseen by a chief agile officer and maintained by 200 technicians, the Dodo IS provides, among many other things, instant monitoring of cash flows, inventories and service times at every location in the network, all viewable with just a few taps on a tablet. And mandatory, live-streaming kitchen cams allow anyone with an internet connection to watch a Dodo pizza being made.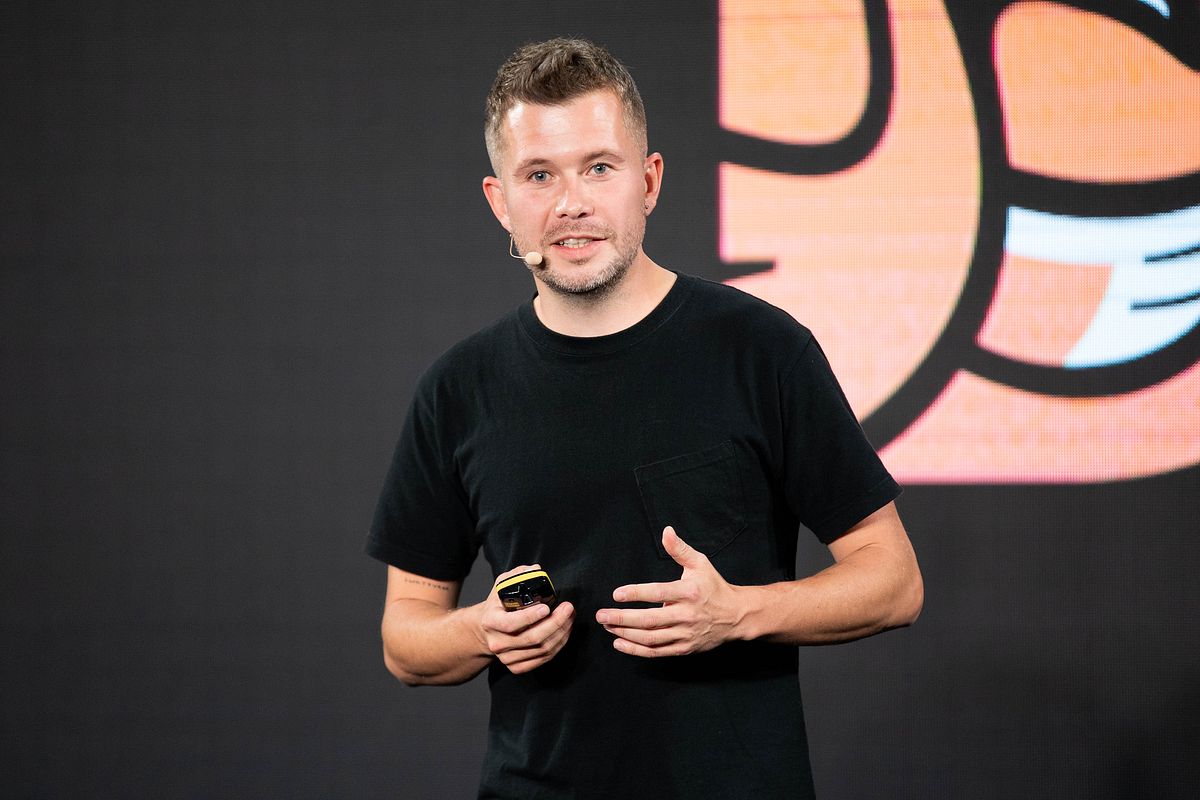 As the first foodtech company in the world to invest more than $50 million in management software, Dodo Pizza always puts customer experience first. On average, Dodo continues to invest more than 1 million USD in technology platforms every month.
Another selling point of Dodo, which Fyodor's programmers are working on now, is the ability to automatically create marketing campaigns for individual locales when sales dip below a certain threshold. Or, as Fyodor likes to put it, "when labor productivity is getting low."
"This industry is becoming a technology business and Dodo's at the top of the class," QFA Director Alex Trotter said to Bloomberg. "It has the best platform we've seen in fast food."
Personalizing the customer experience
Fyodor expects Dodo to set $1 billion in growth by 2024 with technology at the forefront of such ambitions. While global fast-food giants led by McDonald's Corp. are spending billions to develop delivery services, Dodo is redesigning its restaurants to attract more customers. For example, any customer can visit a store and ask the staff for a tour of the kitchen or join in making their own pizza. These activities are not meant to collect money but to give respect to customers, and show off the quality of food and the safe pizza preparation processes. They optimize the individual customer experience and attract more customers to the store, achieving what Fyodor calls a perfect "brand balance," which is sales parity between dining and delivery.
Dodo's tech prowess extends to the online "commercial marriage" service it offers through a web portal, matching people who can afford to invest in a Dodo with people who have the passion to run one. It's resulted in hundreds of partnerships, but nobody gets to participate until they graduate from a training course that includes lessons on how to properly clean a toilet.
At Dodo, anyone can become a mystery shopper to monitor a store for a certain period of time. If the store's average score is too low, it is entirely possible for Dodo to refuse to continue the franchise.
Thanks to his contributions to the F&B industry, in 2018, Fyodor was awarded the "Entrepreneur of the Year Award" by Ernst & Young in the "Restaurant Business" category. In 2019, Dodo Pizza then received the GRLC Distinction Award for Innovation at the Global Restaurant Leadership Conference in Singapore.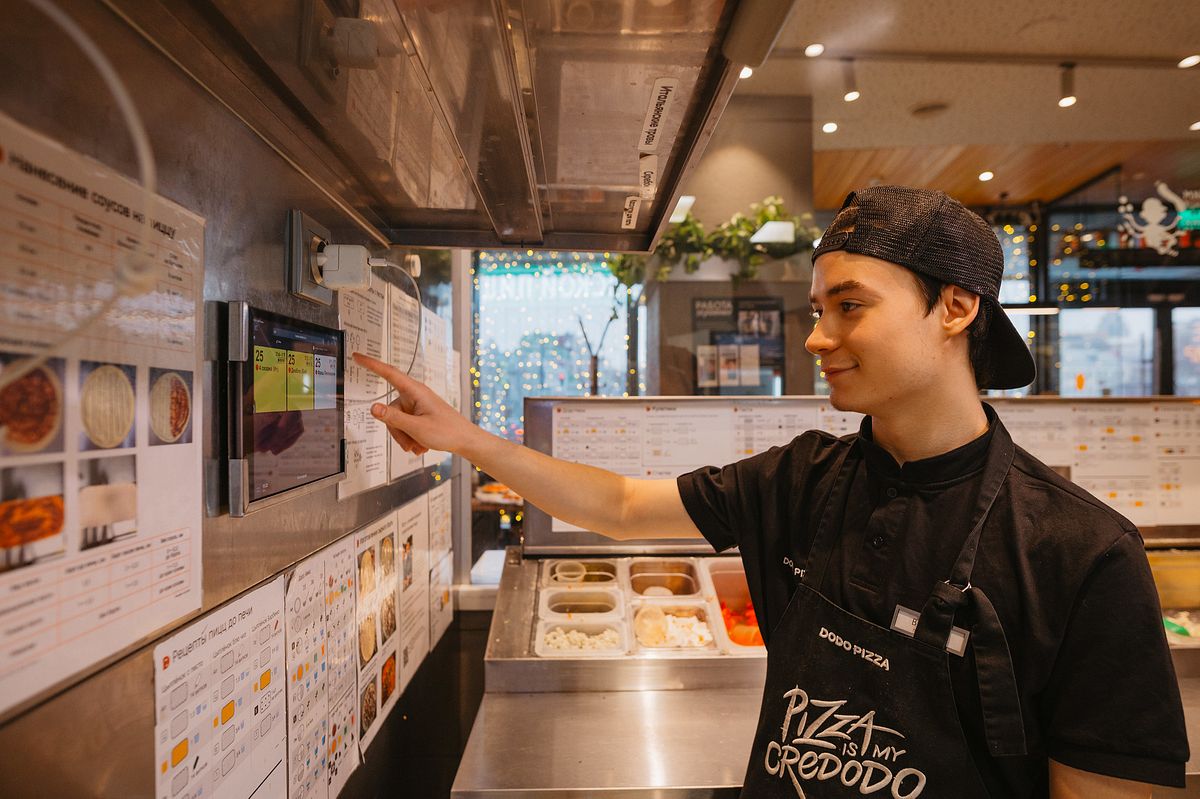 Steve Jobs of the pizza industry
Fyodor who just turned 40 has been praised by the European media, as a "Tsar" and a "tycoon" of fast food. Dennis Green, one of the most influential names in the pizza business in the United States, especially for his contributions to the success of Domino's Pizza, is currently one of Dodo's shareholders. He dubbed Fyodor the "Steve Jobs" of pizza.
It's been quite the journey for Fyodor, a trained archaeologist who has more than 2 million followers on social networks and is a frequent featured speaker at technology and business conferences. When he opened his first pizzeria in Syktyvkar, a remote area covered in snow year-round, few saw Fyodor's vision for the future.
Before starting the pizza business, he opened a book chain though it was derailed by the 2008 global financial crisis. Fyodor then traveled more than 1,100km southwest to St.Petersburg to dig deeper into the fast food business. He applied for entry-level jobs at McDonald's, Sbarro and the Teremok pastry shop chain before being accepted to Papa John's. Recalling those days, Fyodor says it was a practical way to not only gain experience but also observe more about his customers' habits and flavor preferences.
Returning to his homeland with little savings, Fyodor opened his first pizzeria. As a book lover, it's not surprising that Fyodor chose the Dodo bird, an extinct, flightless bird as the company's name and logo. Fyodor revealed that he especially loves Lewis Carroll's Alice in Wonderland novel, and of course, his favorite character is the Wise Dodo, who gave valuable advice to help Alice finds her own way.
Transparency, a "cloud" kitchen that manages the quality of dishes synchronously and the mobilization of capital from the community through franchising are the three core principles that contribute to the success of the global Dodo Pizza chain around the world.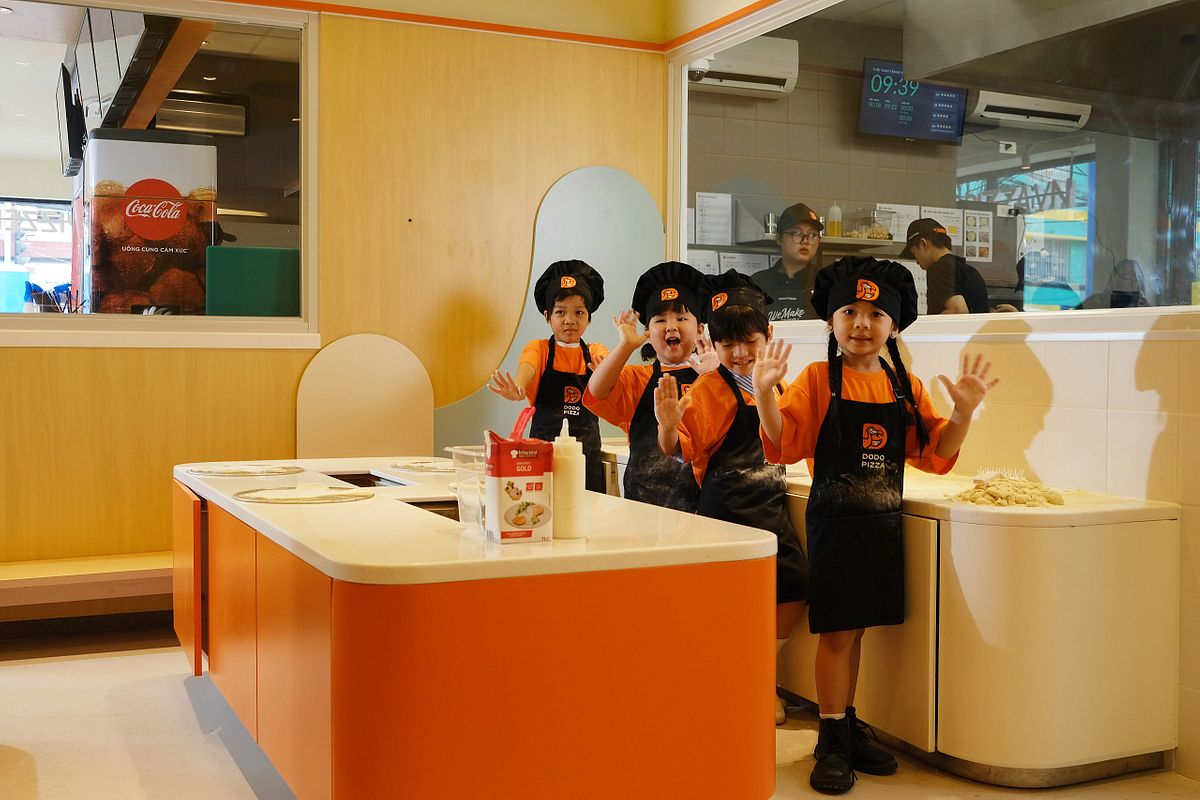 Since arriving in Vietnam in 2021, Dodo Pizza currently has 4 stores in the country, including the Dodo Pizza Kids Academy room for children to freely create their own pizzas. Dodo Pizza Vietnam aims to open 150 stores in the next 3 years, with 30 in Ho Chi Minh City and 20 in Hanoi. "We are interested in chain expansion but also focus on quality," shared Mr. Nguyen Hoa Ngoc - CEO of Dodo Pizza Vietnam.
Marking its first anniversary in the Vietnamese market, Dodo Pizza's next step involves its founder, Fyodor, visiting the country to spearhead an exclusive, invitation-only conference. The agenda involves sharing the intriguing narrative of Dodo Pizza's growth trajectory and Fyodor's entrepreneurial journey.
Time: 13:30 to 16:30, June 8, 2023
Location: Coteccons Building, Coteccons Office Tower, 236/6 Dien Bien Phu, Ward 17, Binh Thanh District, HCM City.
Those interested in gaining a deeper understanding of Fyodor's business philosophy and Dodo Pizza's roadmap to success are encouraged to register for the event.