Though New York City claims the most famous rendition of Lady Liberty, in the late 19th century, numerous cities around the globe built or received their own versions of the Statue of Liberty, including Hanoi.
Hanoi's Hoan Kiem Lake was once home to a miniature statue, known to locals as the Statue of Madame Saux. A dwarf compared to New York's 93-meter-high version, the pint-sized Hanoian edition measured in at 2.85 meters tall, reports VietnamPlus.
According to Sandra Kurfürst's Redefining Public Space in Hanoi: Places, Practices and Meaning, the statue once stood in Ly Thai To Park, then the center of French administrative power. However, Kurfürst writes, in 1890 the Statue of Liberty was replaced by another sculpture depicting Paul Bert, the Resident General of Annam and Tonkin, who had died earlier that year.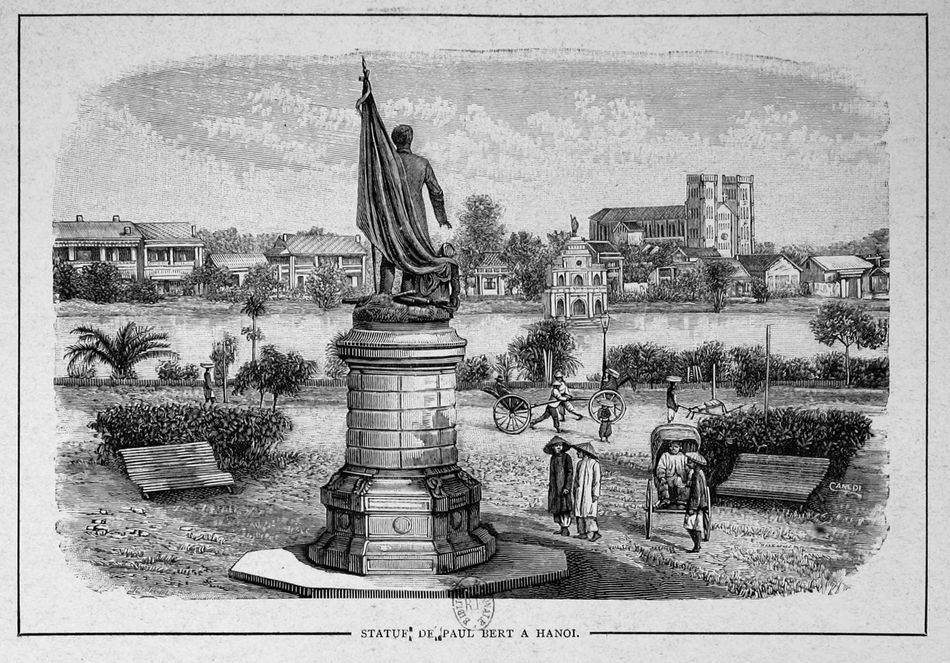 To make room for the new bust, Lady Liberty was placed on top of the iconic Thap Rua, or Turtle Tower. As one can imagine, the move drew ire from local residents as "a religious symbol important to the indigenous population was colored with a political icon of the colonial regime," writes Kurfürst, citing Claude Bourrin's Le Vieux Tonkin: Le Théatre, Le Sport, La Vie Mondaine (1890 – 1894). "During this redefinition, even the local press commented on the offensive symbolism of this act."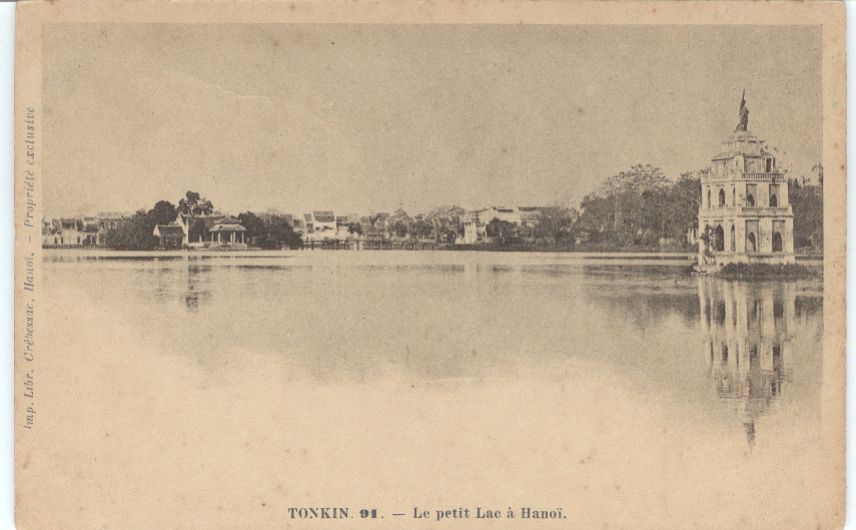 According to multiple sources, the Statue of Liberty was removed – and likely destroyed – from Thap Rua in 1945 following Hanoi's independence from French colonial rule.
Today, images like these provide a glimpse at a markedly different version of perhaps Hanoi's most iconic location.
[Top image via VnExpress]
---
Related Articles:
---