One of the largest remnants of France's colonial legacy in Vietnam will soon meet its end.
The Nam Dinh Textile Plant, operated by the Nam Dinh Garment Corporation, was the largest of its kind built during French occupation, reports VietnamNet. Founded by Paul Doumer, whose name formerly served as the moniker for Hanoi's storied Long Bien Bridge, the complex dates back to 1898 when, according to VnExpress, it served as a silk cord plant with six steam boilers.
Back then, the factory served as Indochina's largest textile plant, helping to cement Nam Dinh's role as the center of industry among France's Southeast Asian colonial holdings.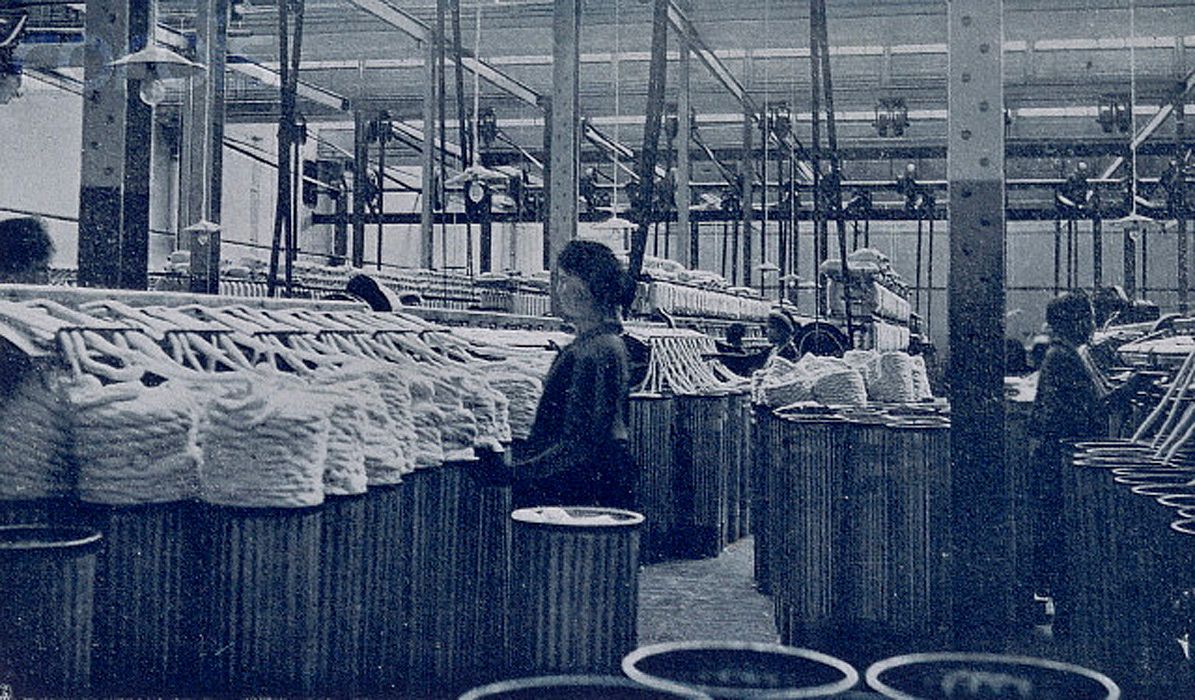 At its zenith, the plant employed nearly 18,000 workers, or one-tenth of the local population.
During the American War, parts of the factory were still in operation, though workers were outfitted in full military garb and equipped with rifles to be used against American air attacks, which were common in Nam Dinh at the time.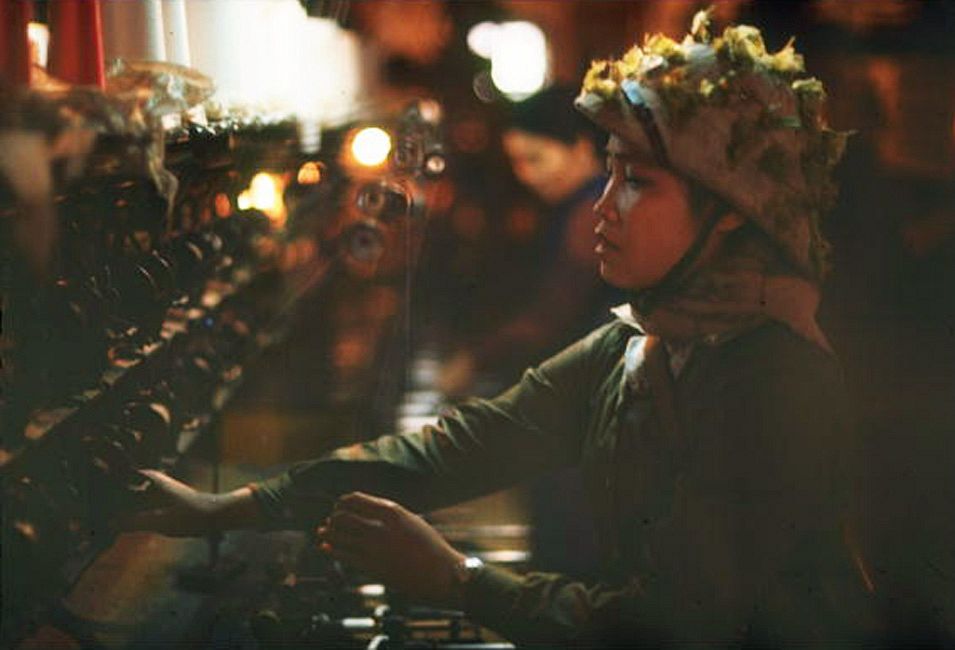 However, the past decade has not been kind to the complex. In recent years, its workforce stood at 5,000 workers with many leaving the factory due to low salaries.
As profits declined – the factory took in only VND800 billion (US$359,000) over the past two years – and an environmental assessment which labeled the facility a "serious pollution threat", demolition has been swift. Most of the complex has already been leveled to make way for a new urban area.
Here are some images of what's left of the historic complex, courtesy of Zing: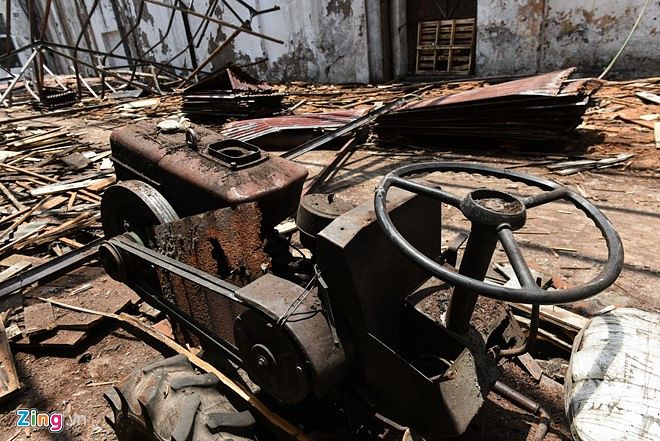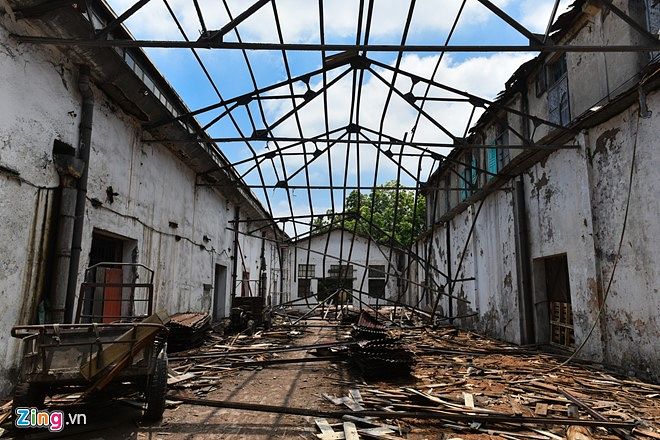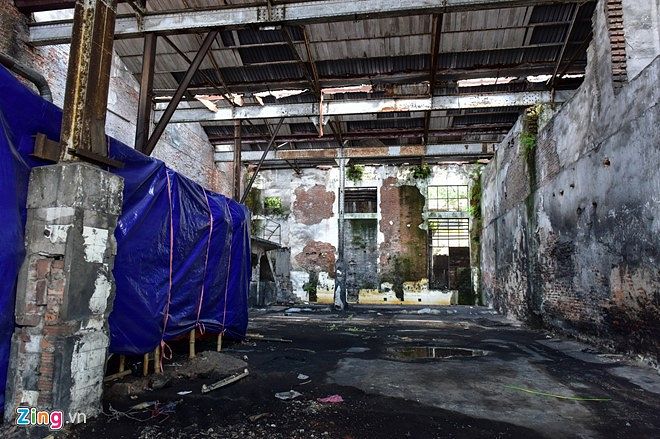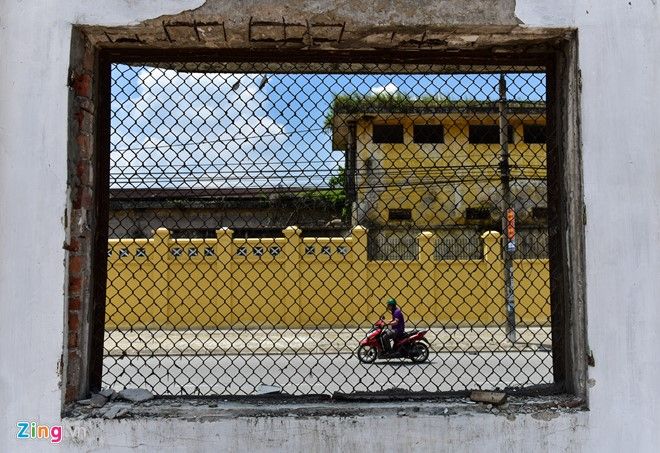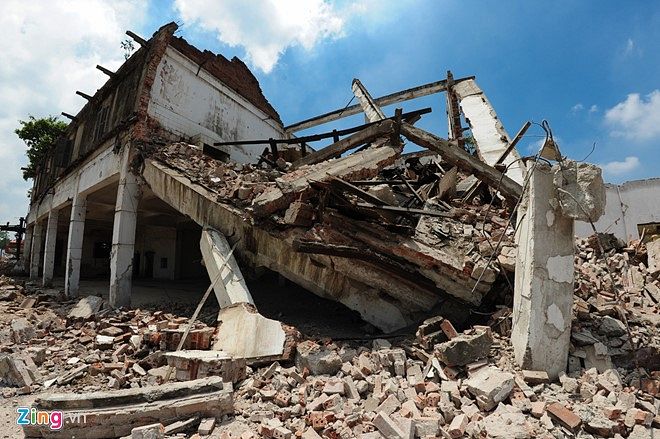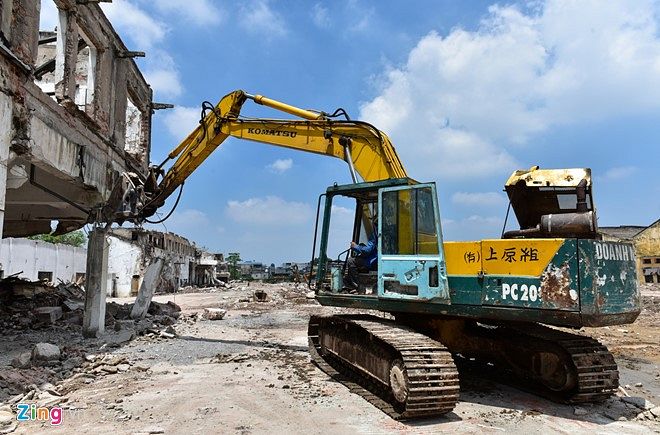 [Photo via Zing]
---

Related Articles:
---