'Tis the season of peculiar animal statues.
There's a reason that sculpture is one of our favorite art mediums at Saigoneer. Be it for festive decorations or tourist attractions, public statues in Vietnam can be hit-or-miss. Often without proper creative direction, proprietors tend to leave the fate of their statue order to the creative sensibilities of artisans, often leading to mixed results.
Some recent misses include obscene zodiac sculptures at a resort in Hải Phòng and poor renditions of Disney characters at a Sapa park; while on the hit side, a particularly goofy dragon topiary in 2017 spawned scores of memes and even launched a comic artist's career. To clarify, we take delight in both hits and misses, as they never fail to make us laugh.
The upcoming Tết will usher in a Year of the Tiger, so public squares, walking streets and tourism destinations have gone all out this month in their feline-themed installations. One walking plaza in the Mekong Delta's Bạc Liêu Province has been earning kudos online for their set of spirited cement tigers. Photos of the Bạc Liêu tiger family surfaced online last week as rich fodder for sassy Tết reactions.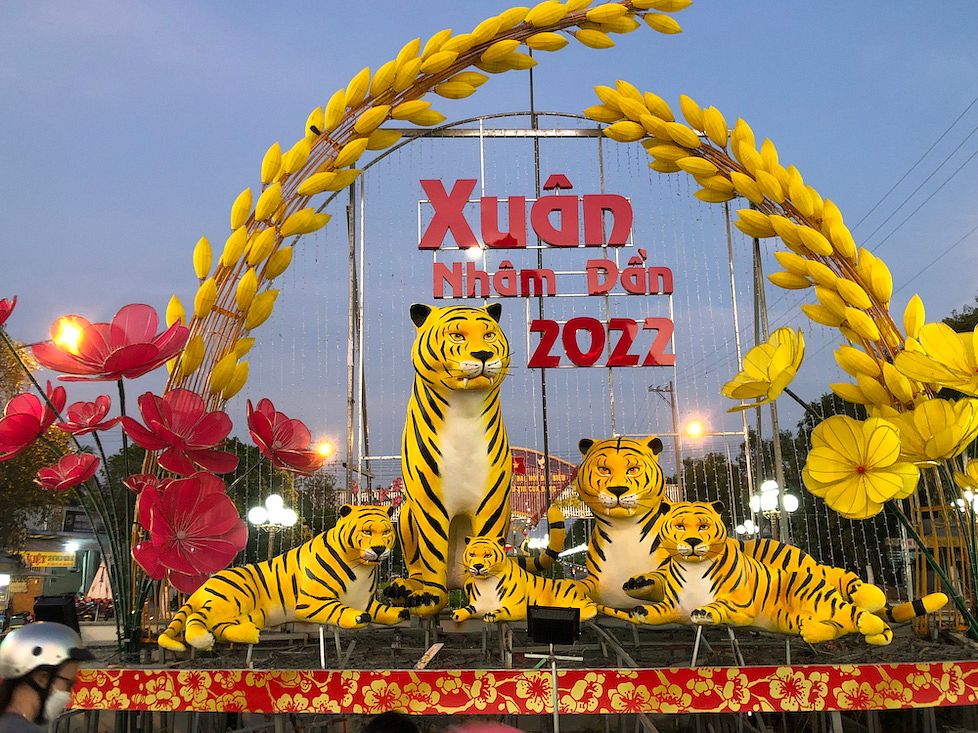 According to Bao Giao Thong, the Tết plaza was an initiative by the Bạc Liêu City Urban Service Center to create an open space for local families to visit during the Lunar New Year break. It cost the center VND12 billion (US$530,000) to commission and purchase decorations. The tiger statues were created by a company based in Saigon.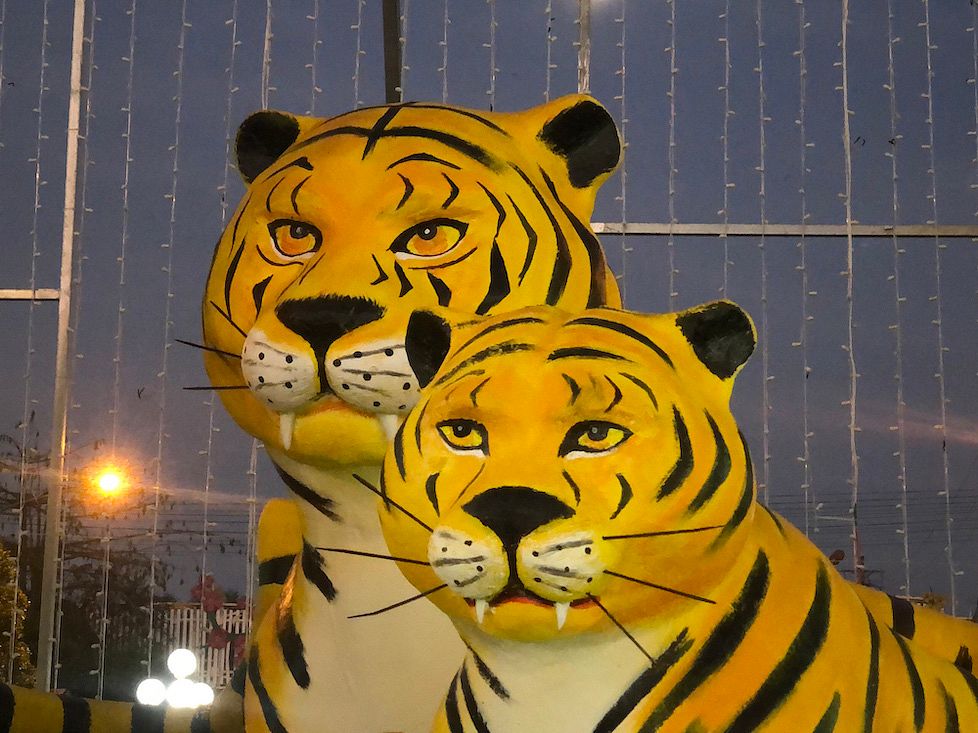 Upon learning that their statues were attracting online attention, the center decided to give the tigers a makeover to make them "less grumpy" by adding canines to their mouths and redrawing their eyes; though it remains to be seen whether the facelift worked.
Elsewhere, in Phú Thọ Province in northern Vietnam, another statue family is also the talk of the town, but for a less positive reason: they are too thin and look like starving tigers, according to netizens. The poor animals have also been taken away for some much-needed reshaping.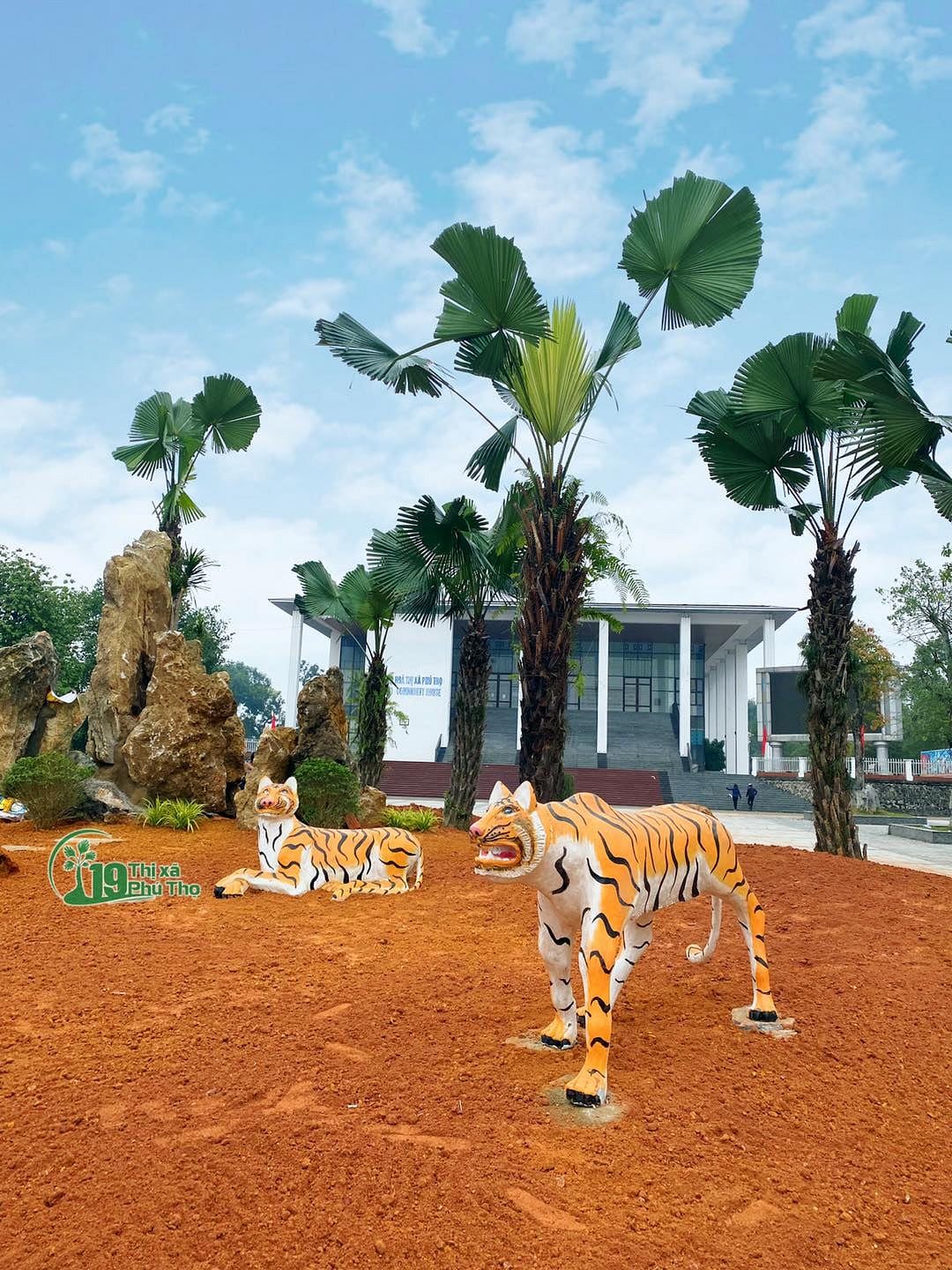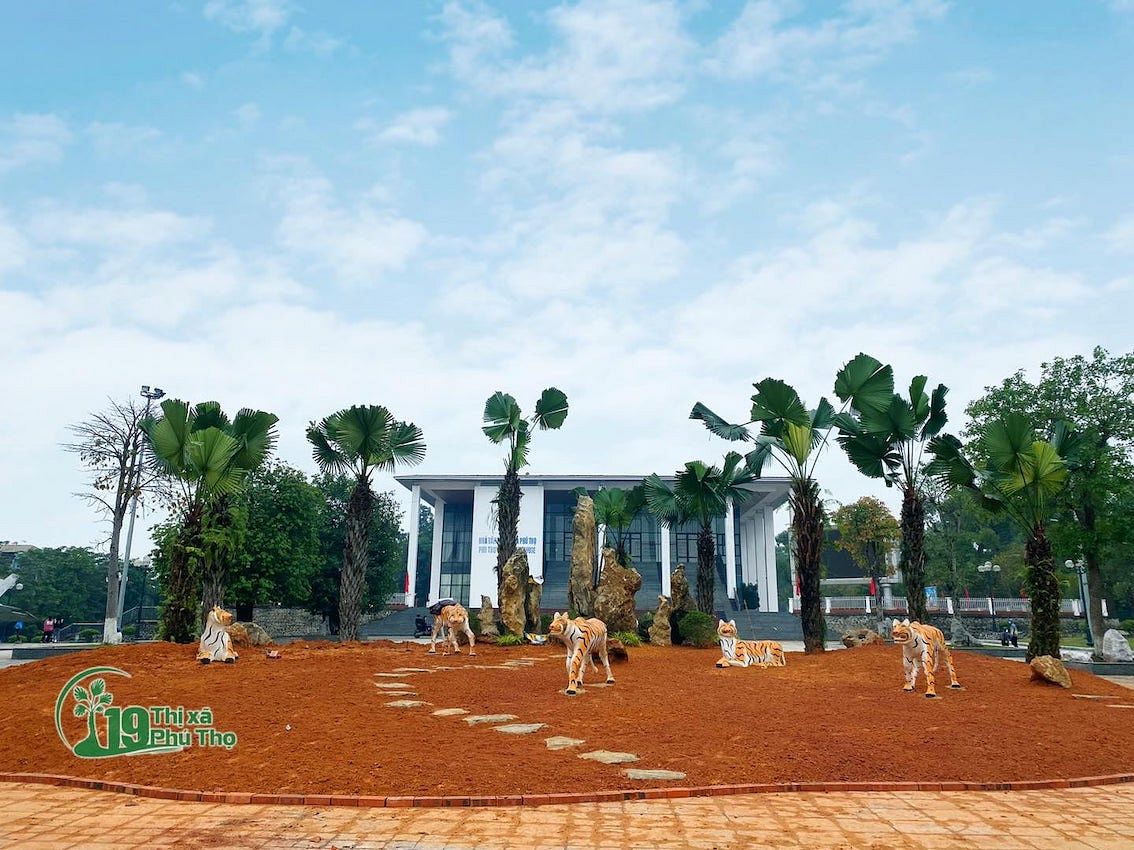 [Top photo via Nguoi Lao Dong]