It joins the ever-growing list of tourist attractions widely panned by the internet.
VietnamNet reports that the Thượng Uyển Bay Garden tourist area in Đà Lạt recently came under fire after photos of the chaotically colorful business spread online. Built by Xuan Ai Hung Cooperate, the attraction covers 17,000 square meters and opened to guests on February 1.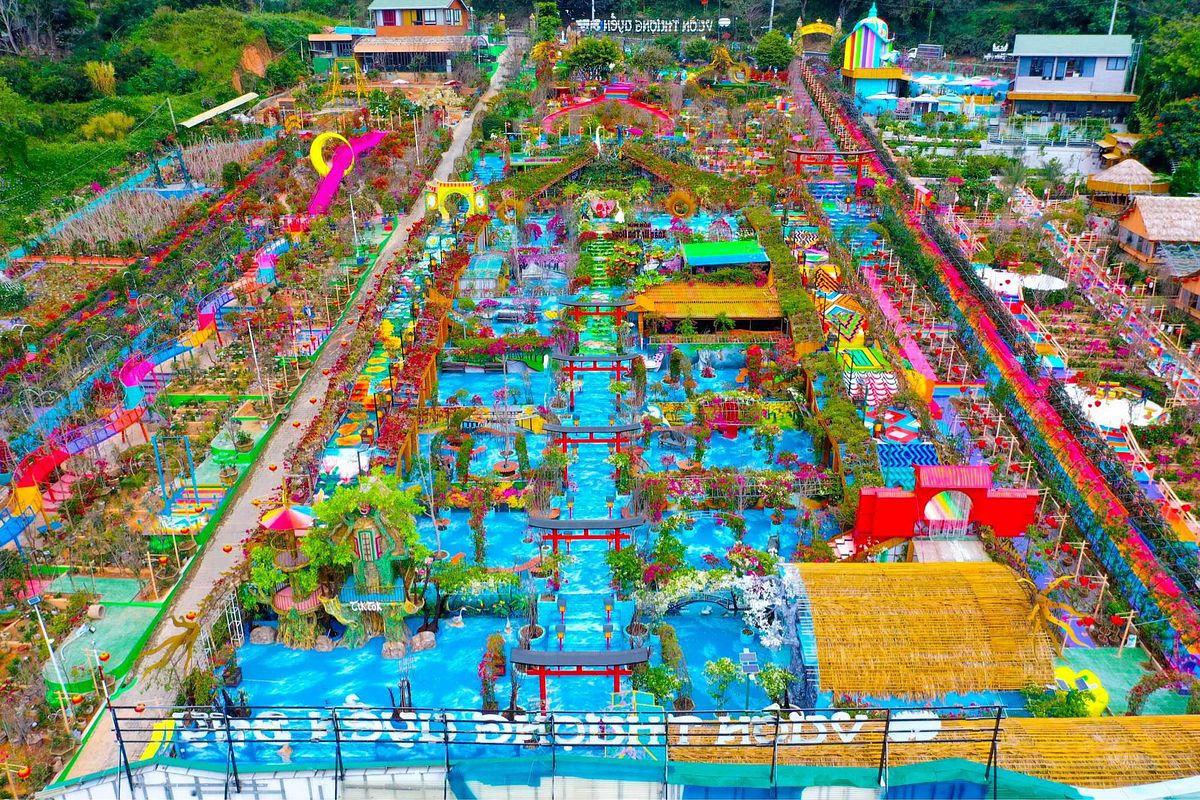 Photos depict a confusing mish-mash of replicas of Japanese torii gates, Bali's "gates of heaven" temple, and any number of other Asian cultural touchstones, as well as purely fabricated designs like a treehouse with "TikTok" emblazoned across the front.
The kaleidoscopic color design is truly something to behold, and from above it looks like a giant vomited onto a patch of hillside after eating an enormous bag of Skittles.
Vũ Thị Ái, chair of the attraction's management board, told the news source that she wanted to create a prominent, brilliant work: "My idea was to create a royal garden like those of kings in the heart of Đà Lạt. I have read many different opinions about the design of the resort, but I don't think about this too much."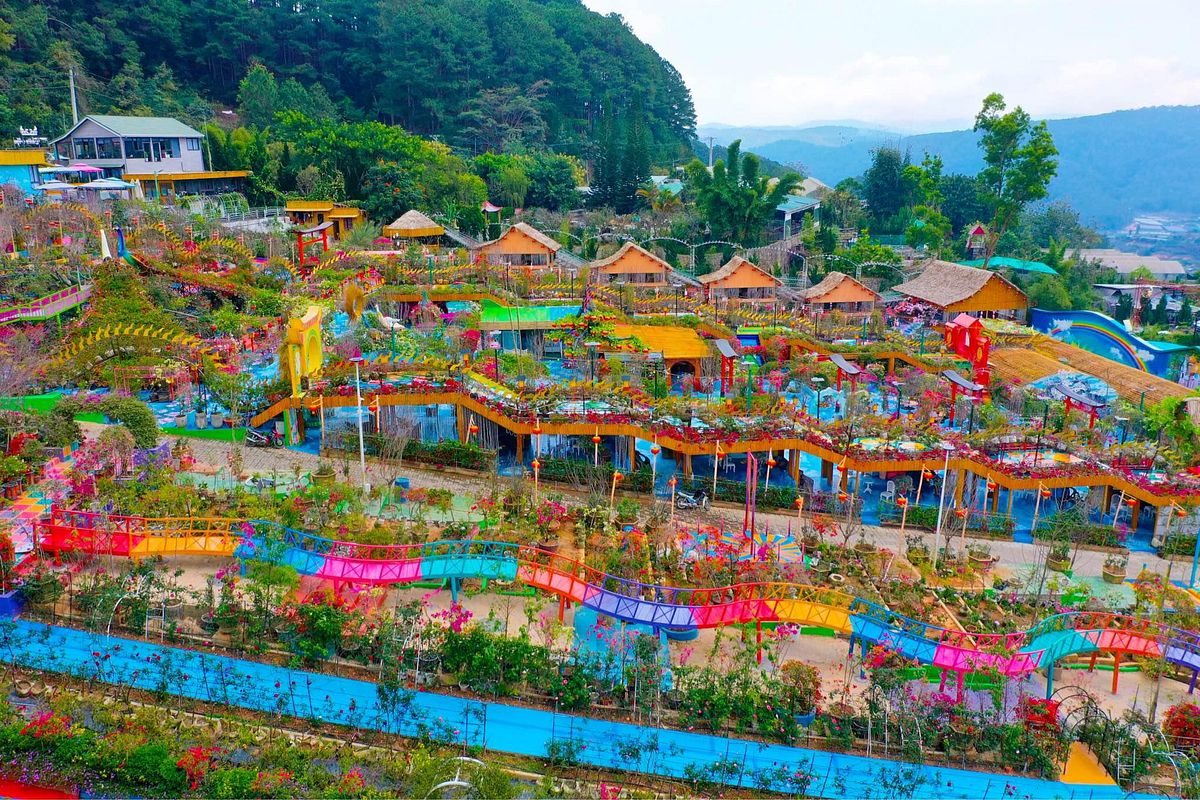 Opinions, by and large, have been negative. One visitor told VietnamNet: "This resort is like a mixed hot pot, with designs from everywhere without connection or harmony. It's really sad to see this image of Đà Lạt tourism."
Some have even questioned the legality of the violently hodge-podge site, though city officials have affirmed that the resort is legally licensed.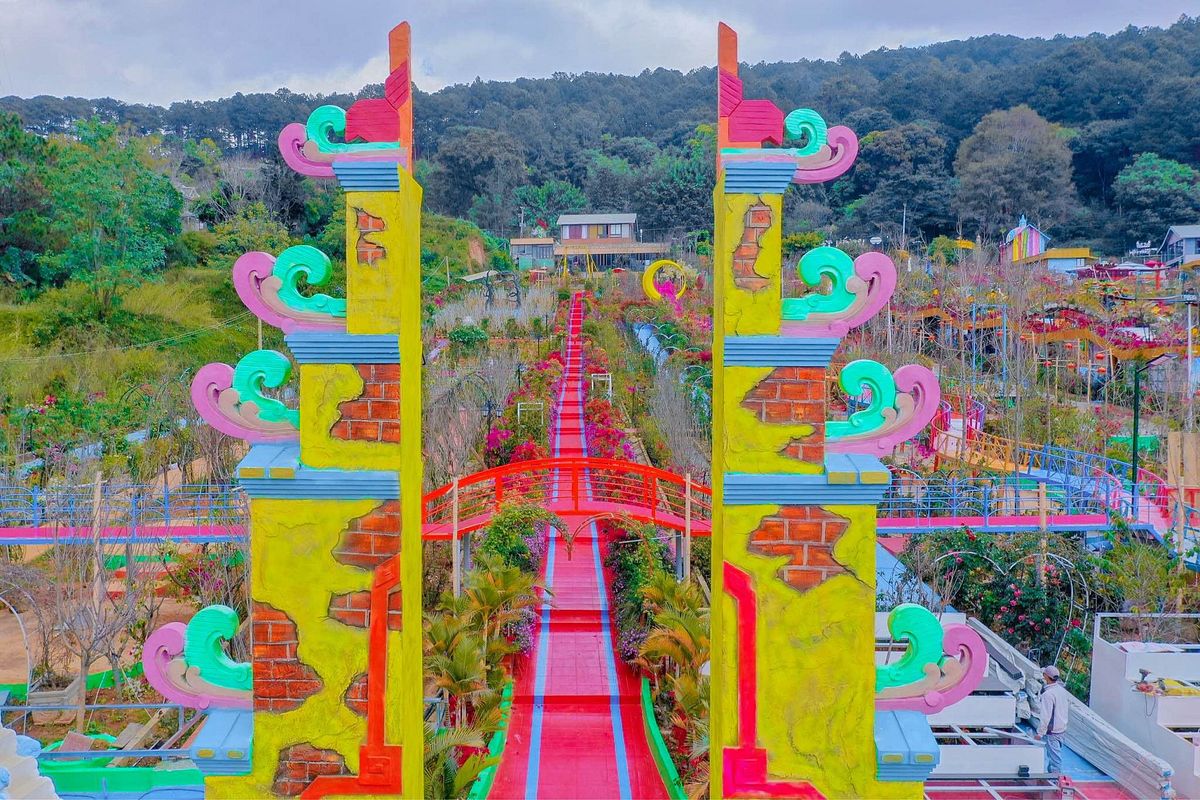 This is the latest in a long line of poorly received tourist developments across Vietnam, such as the naked zodiac animal statues of Hải Phòng in 2018 or the tourist park in Sa Pa that featured a poor replica of the Statue of Liberty and a statue of the Disney character Elsa with questionable proportions.
[Photos via AFamily]