How Vietnamese teams made the jump from small-time local leagues to national franchise football.
Club football has existed in both Hanoi and Ho Chi Minh City since the turn of the 20th century, however it wasn't until the end of World War II that Vietnamese football clubs started to become more organized and established. In the early days of local football, teams were formed from existing groups and organizations: the Army, Hanoi Police, Saigon Port, Saigon Police and General Railways outfits were all founded between 1950 and 1970. However, these teams were limited to playing only other local competitors until 1976.
Vietnam's Doi Moi reforms in the mid-1980s brought further development to the country's football clubs, and the existing league, which had been in operation since 1980, continued to expand under the somewhat tennis-themed All Vietnam Football Championship. After a lull in the 1990s, Vietnam's top league turned professional in 2000, and with this move came commercialization and sponsorship on a grand scale.
According to Phap Luat, Vietnamese clubs followed the examples set in South Korea and China by allowing sponsorship by investment, giving team names over to the largest sponsors. For instance, the 2015 V.League 1 champions, Becamex Binh Duong, are sponsored by construction and development firm Becamex, while northern giants Hanoi T&T – now simply Hanoi FC – were formed with the investment of the T&T Group Trading Company. Central powerhouse SHB Da Nang also received financial backing from the Saigon-Hanoi Commercial Bank, while even bigger sponsors were able to put their name on not only a team but an entire league: Vietnam's top league is the Toyota V.League 1, followed by the Kienlongbank V.League 2.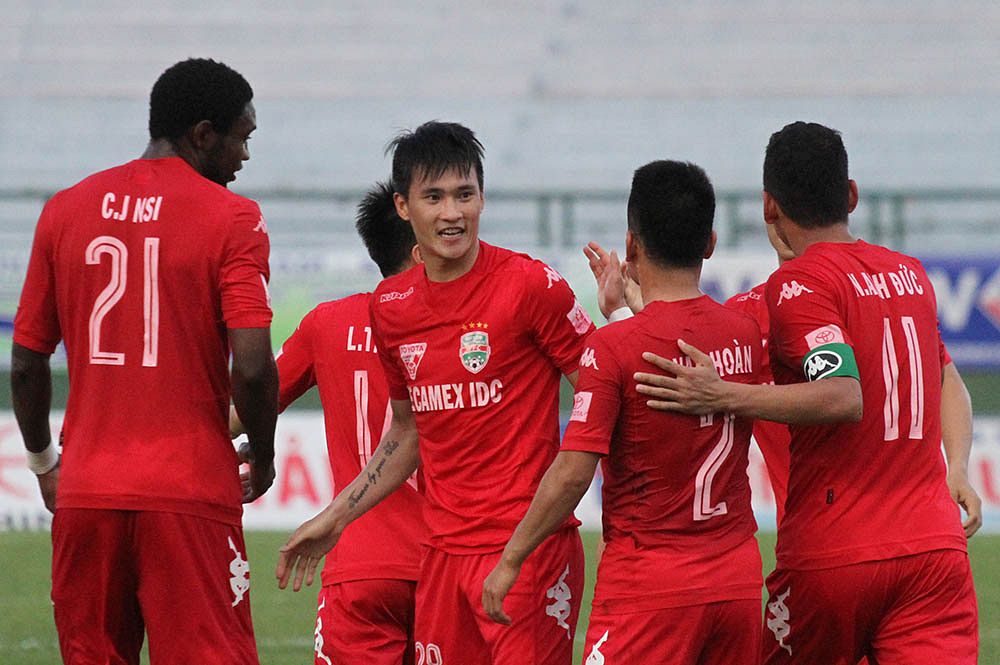 But when it comes to the fans, which teams do ordinary Vietnamese people support? The majority of the country's football fanatics root for teams from all over the world – except, it would appear, for teams in Vietnam. Real Madrid, Barcelona, Manchester United, and Liverpool all have huge followings here, complete with everything from Facebook groups to local five-a-side teams to organized game-watching events to hundreds of thousands of knock-off football shirts sold in the local markets. There is an undoubted love for football in Vietnam, but it is often foreign football.
One of the main reasons for this is the quality of play, not to mention a spate of corruption scandals which took place in the mid-2000s, turning many Vietnamese fans off to the sport. Among the most prominent of these controversies was that of rising young star Pham Van Quyen and his U23 teammates, who were charged with match fixing at the 2005 Southeast Asia Games. The athletes received a two-year prison sentence for their actions, though this was later shortened. In the years that followed, many Vietnamese fans suffered a loss of faith in local football, a feeling which only began to subside with the rise of promising young players like Nguyen Cong Phuong.
However another somewhat more succinct reason has to do with organization: Vietnamese football clubs appear and then, just as quickly, disappear. Much like the "new Messi" is discovered in Argentina every few years, only to be quickly forgotten, clubs in Vietnam have a short life cycle.
In the past 30 years alone, a considerable number of local teams have split in two, changed names, combined with other football clubs, or simply vanished. The romantic names of the past – up north, the Army team and Hanoi Police; down south, Association de la Jeunesse Sportive, Saigon Port, and Hai Quan Saigon FC – can no longer be found in the V.League tables. However, dig a little deeper and you can find remnants of these teams hidden behind the wall of sponsors' names, repackaged and rebranded into several of today's teams.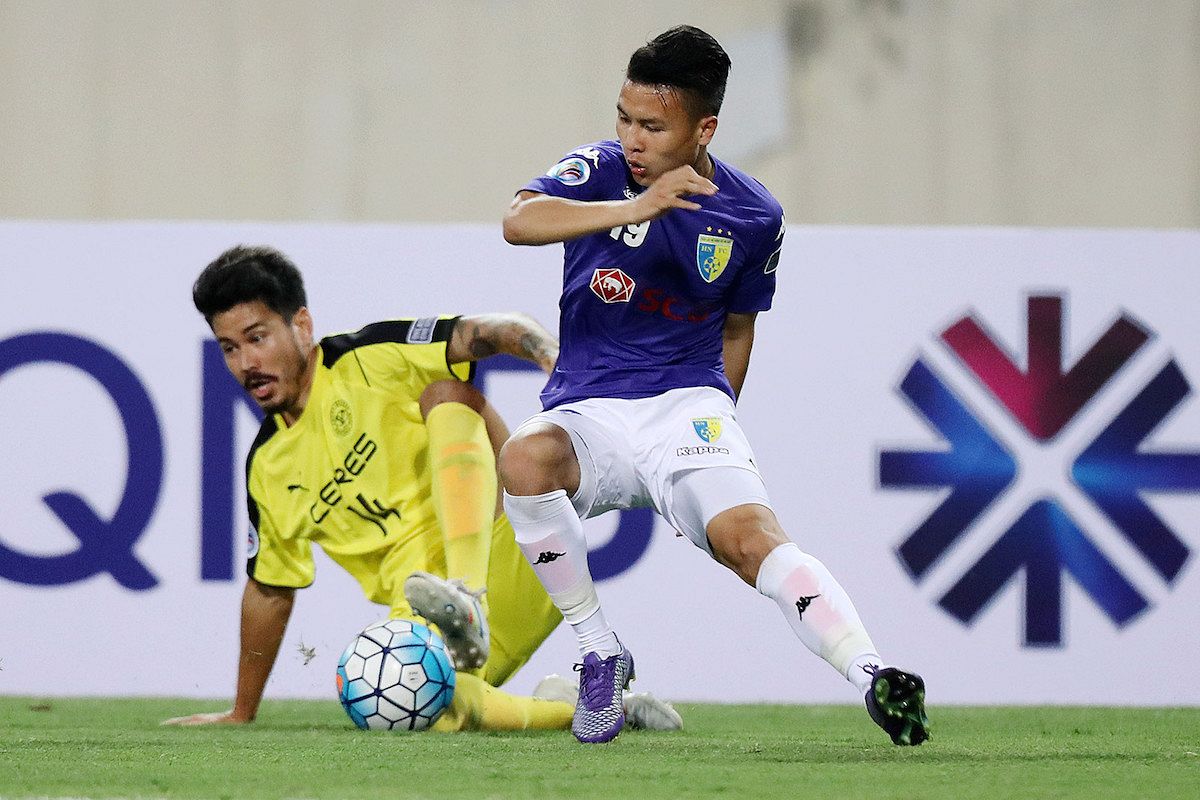 So, who to support? This might seem simple – people born in Hanoi will likely support Hanoi FC, for instance – however, who, and perversely, where is Hanoi FC?
In 2002, two of Vietnam's original football clubs merged as Hanoi Police and the General Railways team combined to form – with various name changes in between – Hanoi FC. The team continued to undergo further structural changes until 2012, when Hanoi FC was disbanded due to corruption allegations, although the official line was due to lack of funding, according to Tuoi Tre.
One of Vietnam's most famous football clubs, The Cong, or the Army team, was formed in Hanoi in 1954. The Army team won 13 titles in pre-1975 northern Vietnam as well as five unified national league championships, making them the most successful team in Vietnamese football history and the pride of the Vietnamese military. After the turn of the century, however, The Cong struggled on and off the pitch as local leagues continued to formalize. Combined with a lack of local, community identity and poor business sense – after all, The Cong was the literal embodiment of the military sports complex and thus not overly interested in commercial sponsorships – the team began to fall apart. Control of The Cong was eventually handed over to Viettel, the telecommunications arm of the military, and continues under this current guise in V.League 2.
The most recent step in Vietnam's push toward franchise football came in 2006, when a new club was formed with the financial clout and sponsorship of T&T Group, a large Hanoi-based trading company. Hanoi T&T started in the fourth tier of Vietnamese football, but thanks to sizeable investment the club achieved three straight promotions and found themselves competing in the V.League 1 by 2009. T&T finished fourth in their first season in the top flight and have remained in the V.League 1 since. At the end of 2010, Hanoi T&T also purchased Viettel FC's youth team and established Tre Hanoi T&T in V.League 2, which was restructured top to bottom the following year, renaming Hanoi FC before making a move to Ho Chi Minh City in 2016 and rebranding itself again as Saigon FC. Franchise football had arrived in Vietnam.
Scott Sommerville is a Saigon-based freelance football writer. He can often be found at Thong Nhat stadium watching all levels of football and is also the founder of the first UK supporter club of a Vietnamese football team, the Ho Chi Minh City UK Supporters Club.
[Photo via CCTQD TPHCM]
---

Related Articles:
---