We're barely halfway through the 2016 Summer Olympics, and already athletes in Rio have left a considerable mark on the history books. In addition to Vietnamese shooter Hoang Xuan Vinh, who won the country's first Olympic gold last week, athletes from Fiji, Kosovo and now Singapore will be going home with their countries' first-ever victories.
Yesterday, Singaporean swimmer Joseph Schooling took on fierce competition to win the men's 100-meter butterfly, reports Channel News Asia.
The 21-year-old athlete set an Olympic record, completing the race in 50.39 seconds. Clocking in just behind him were several veterans of the sport: American swimmer and 22-time Olympic medallist Michael Phelps – who had previously gone unbeaten at the Rio Games – finished in 51.14 seconds, caught in a three-way tie for silver with South African athlete Chad le Clos and Laszlo Cseh of Hungary.
This is Singapore's first-ever Olympic gold as well as the first gold for a male swimmer from Southeast Asia.
Schooling, who had grown up idolizing Phelps, was stunned.
"It feels great, it kinds of feels surreal right now, it's crazy," he said, according to the news outlet. "I really can't describe how this moment feels. All the adrenaline is running through my veins right now. It's a dream come true."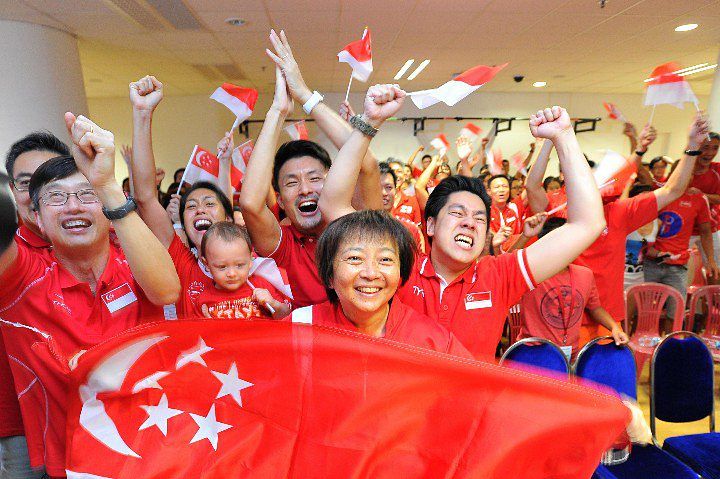 Back home, Singaporean fans went wild. Among them was Schooling's father, Colin, who was equally awed by his son's victory. "I'm going to have to pinch myself to see that I'm alive," he told Channel News Asia.
Prior to the surprise upset, Schooling's Rio Olympics had been lackluster: the swimmer withdrew from the 200-meter butterfly earlier this week and failed to qualify for the 100-meter freestyle finals. However as Schooling took the podium yesterday, all that was forgotten. Instead, Singaporean fans attempted to break Twitter with their celebrations.
What a difference eight years can make.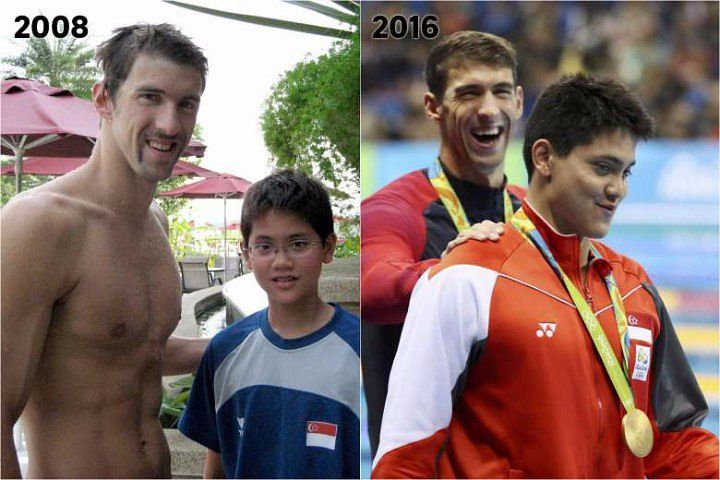 [Photo via New York Times]
---

Related Articles:
---