A grazing buffalo, frolicking water puppets, mystifying tam cúc cards, an insolent maiden in áo tứ thân, a rustic meal around cái mâm. These are just a few standout visuals that will haunt your brain upon feasting your eyes on Limebócx' debut music video 'Yêu Nhau (Qua Cầu Gió Bay).'
Amidst bewildering characters and surreal segments that seem to have been spontaneously glued together in a chaotic fever dream, Tuấn and Chuối — the founding members of Hanoi indie duo Limebócx — appear as the only semblance of normalcy reassuring viewers that they're watching a music video and not tripping balls. The pair first met through a jam session at the Rec Room community years ago, but only played music together during a music exchange program in South Korea, they told Whammy Bar in an interview. The founding of Limebócx started from an unknown mishmash of influences that didn't fit in any particular genres but sounded relaxing when đàn tranh was added to the mix. Over time, the sight of a beatboxing Tuấn hunching over his trusty loop station and Chuối cranking out sultry bass licks or a đàn tranh solo would go on to become a beloved familiar image in the mind of fans starting from the duo's debut in 2019.
In 2023, the renaissance of traditional Vietnamese elements in the local music landscape is so prevalent that you can't walk two blocks in any metropolitan area without bumping into a fusion pop hit blasting from a bubble tea parlor or sidewalk coffee cart. Names like Hoàng Thùy Linh, Hòa Minzy, Văn Mai Hương, and K-ICM have all found success of varying degrees with new chart-topping tracks featuring facets of Vietnamese culture, from folk instruments like đàn nhị or đàn tranh to ancient literary classics. This appreciation for local flavors in mainstream pop productions has been bubbling away for half a decade or so, but is fully flourishing in 2023. Back in 2019, the release of Limebócx' EP "Electrùnic" was the first time I saw zither and classical poetry having a place in such a contemporary, sleek and exciting context.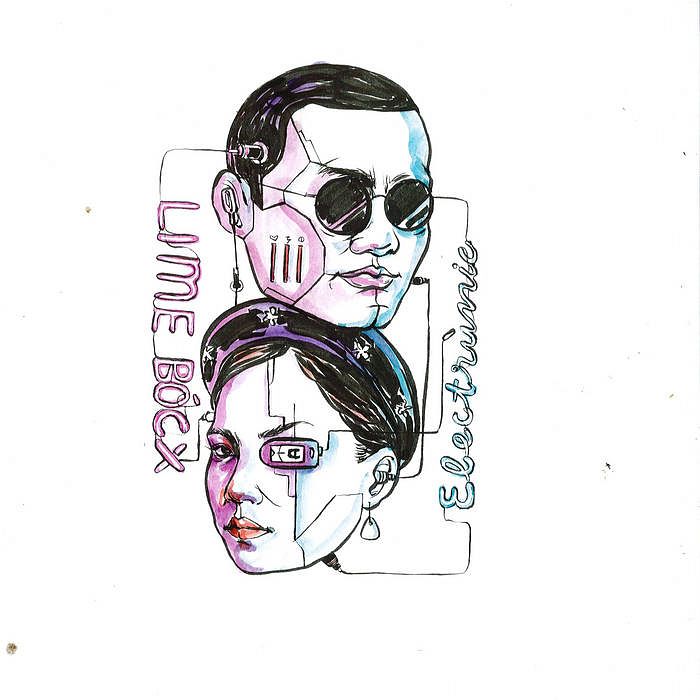 Even with just a handful of songs, Electrùnic demonstrated a coherent creative vision that rose above the music landscape at the time. The debut extended play includes four tracks: 'Yêu Nhau (Qua Cầu Gió Bay),' the first to premiere, is based on the quan họ Bắc Ninh mainstay 'Qua Cầu Gió Bay'; 'Mục Hạ Vô Nhân' and 'Hồ Tây' weave in poetry by 19th-century literary powerhouse Nguyễn Khuyến; and 'Chiều Trù Nhật' takes inspiration from ca trù, another form of folk singing. Beatboxing, bass, echoing loops, and đàn tranh intermingle as the simmering base for Chuối's deliciously viscous line delivery. It's as if slam poetry has a dalliance with electronica during a quan họ performance.
Limebócx 2.0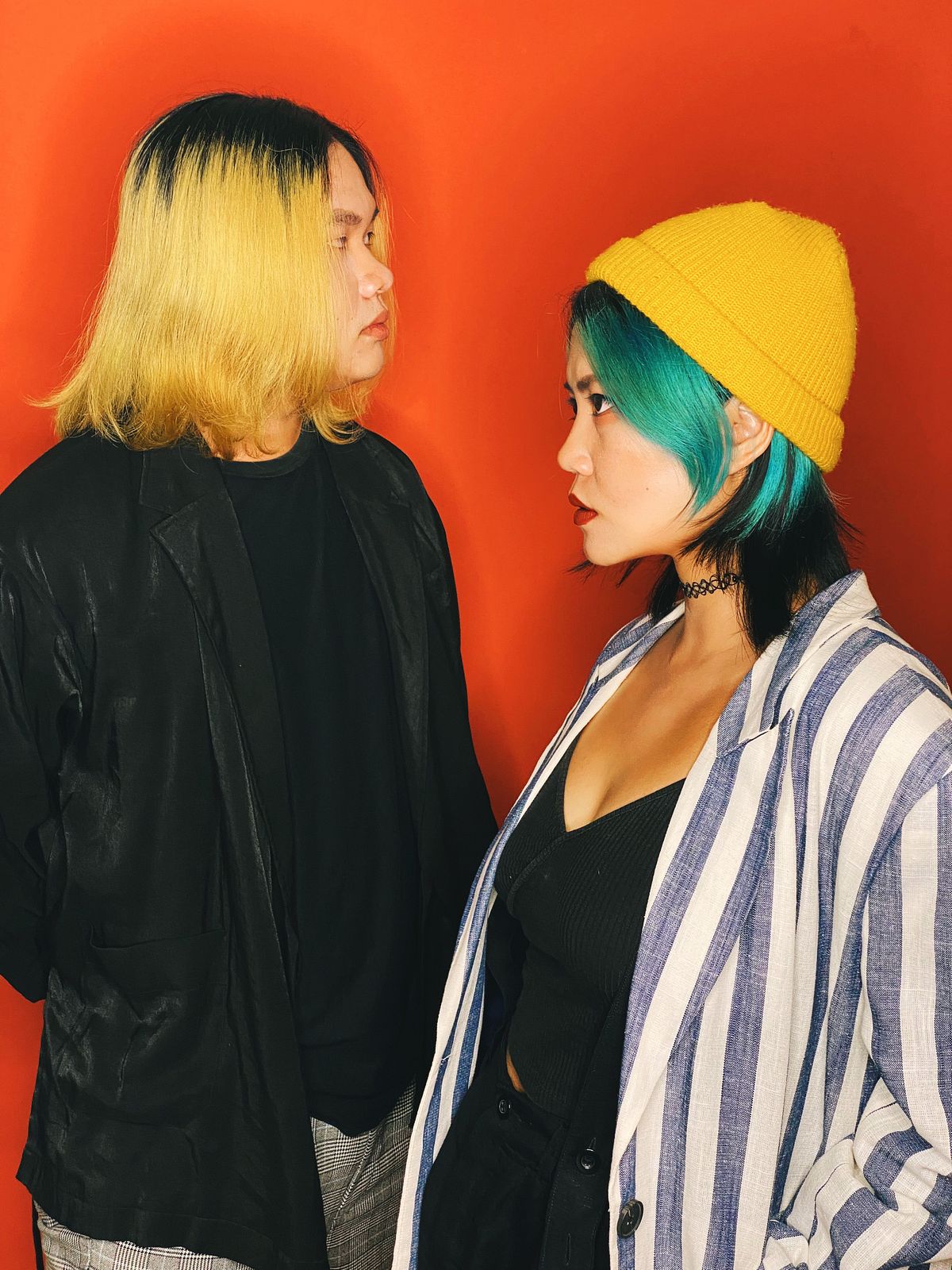 Watching 'Dung Họa,' Limebócx' latest single and music video released back in February, you might notice a new face in the member roster. Last year, Hanoi bid farewell to Tuấn as he embarked on a new academic journey in Australia, and the group welcomed a new member in the form of Hà Đăng Tùng, who brought his passion for electronic music into the tapestry of Limebócx. I met Tùng and Chuối for the first time via virtual call as they were drowned out by the cacophony of a random coffee shop in Hanoi. It was hard for me not to feel intimidated, as a self-proclaimed Limebócx groupie, to sit face-to-face with the people behind the songs that have accompanied me through numerous flights, night showers, and languorous Saturday nights lying on the floor feeling every beat.
My attempts to dispel the initial awkwardness with small-talk questions went about rather poorly, though many random things I've been wondering were answered. Chuối, meaning banana in Vietnamese, is the affectionate nickname of Lê Trang. As she was growing up, Trang's father referred to her by a plethora of pet names depending on his mood, but only "Chuối" has stuck until now. Her favorite fruit? Not banana, but jackfruit. Is there a special story behind the band name? Nope, before a performance back in the early days, they were asked about the name of their act, so they fused together "chanh/lime" (đàn tranh) and "bócx" (beatbox). Limebócx was born and the rest is history.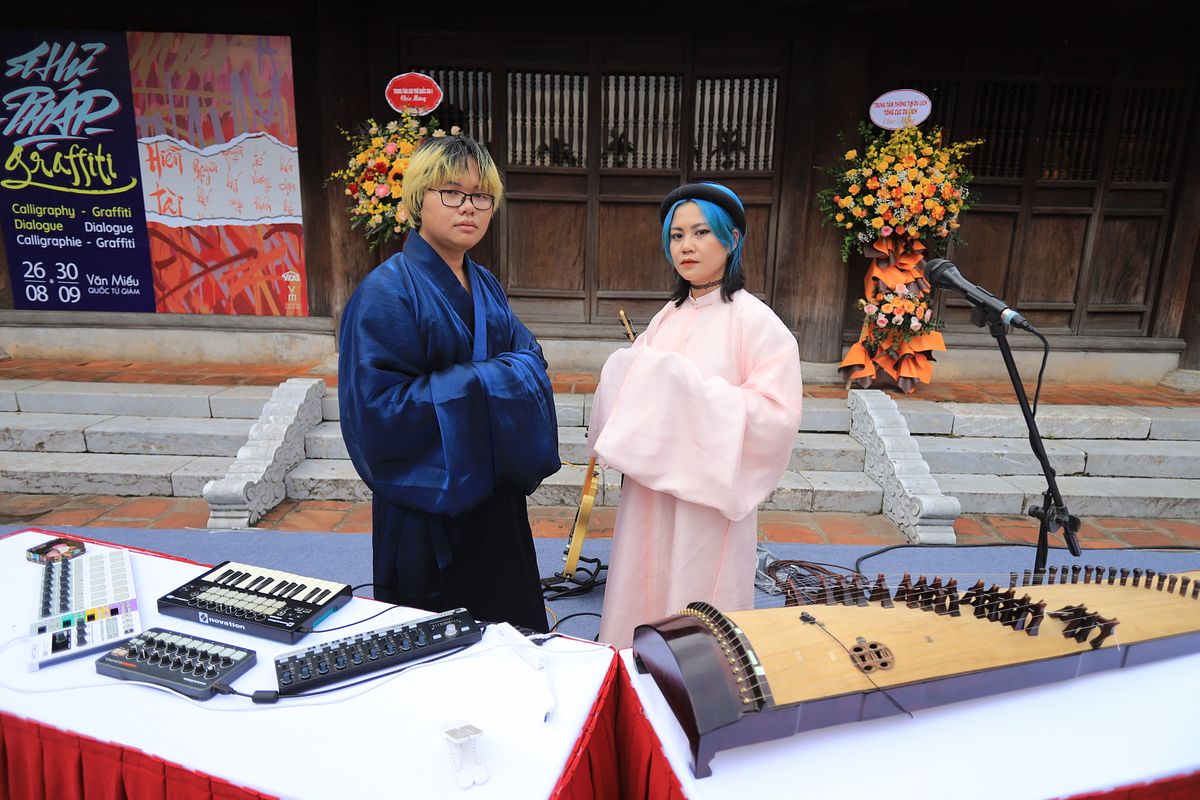 The indie music scene in Hanoi was as small as can be and Tùng and Tuấn were already friends way back then, so it was a natural progression that Tùng stepped in to form Limebócx 2.0. "I was 'coerced' maybe three, four times [to join Limebócx]. After four, five nhậu sessions, I finally had to say yes," Tùng tells me. "I already knew both of them. At the beginning, it was challenging as I didn't know where to start, and the band already has an established image, so it was tough for me to fit in."
Long-term followers of the independent music scene in Hanoi might already recognize the prolific "pedigree" of the members. Chuối was a segment of Hanoi quintet Gỗ Lim, iconic punk legends of the 2000s, and is currently the bassist for rock/metal group Windrunner. Also known as Đờ Tùng, Tùng studied Classical Guitar at the Vietnam National Academy of Music in Hanoi and is a member of several music entities, such as Bluemato, Phác Họa Xanh and Ngầm. Becoming a part of Limebócx, Tùng brought to the table a distinctive touch of electronic music, something that he has already been exploring in his personal endeavors, along with experimental and ambient sounds.
Not too cool for school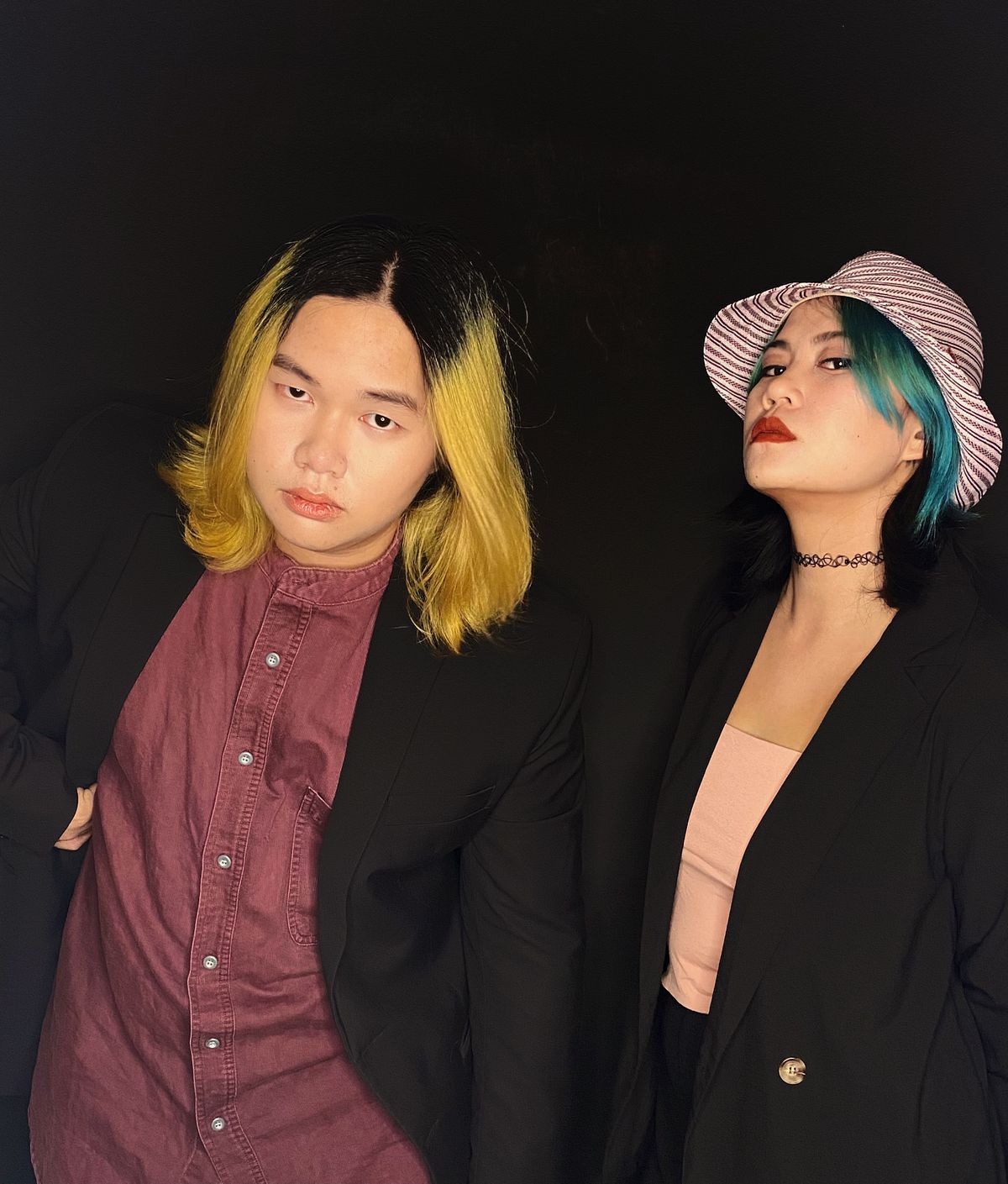 No matter which version of Limebócx one's observing, they always ooze an effortless wellspring of coolness. Making a world of percussive sounds using just one's mouth movements, gliding easily between traditional and contemporary instruments, and smashing together east and west, old and new — none of these are easy feats for newbies. Cool, however, is not exactly the first adjective one would associate with many of Vietnam's traditional performing art forms. Quan họ, ca trù, chèo, đờn ca tài tử, hò, tuồng, xòe, and many more, all have rich histories, involve meticulous techniques, and are shining examples showcasing the country's profoundly diverse cultures, but one is more likely to catch them at tourist sites and academic television documentaries than in the minds of young Vietnamese. Nguyễn Khuyến, whose vịnh poems inspired a number of Limebócx songs, is a mainstay author in the national high school literature syllabus, and thus, tends to evoke memories of exam-related dread rather than a sense of fascination among youths. This is all to say that there isn't an obvious bridge between classical poetry and electronic music, but somehow Limebócx managed to make schoolwork thrilling.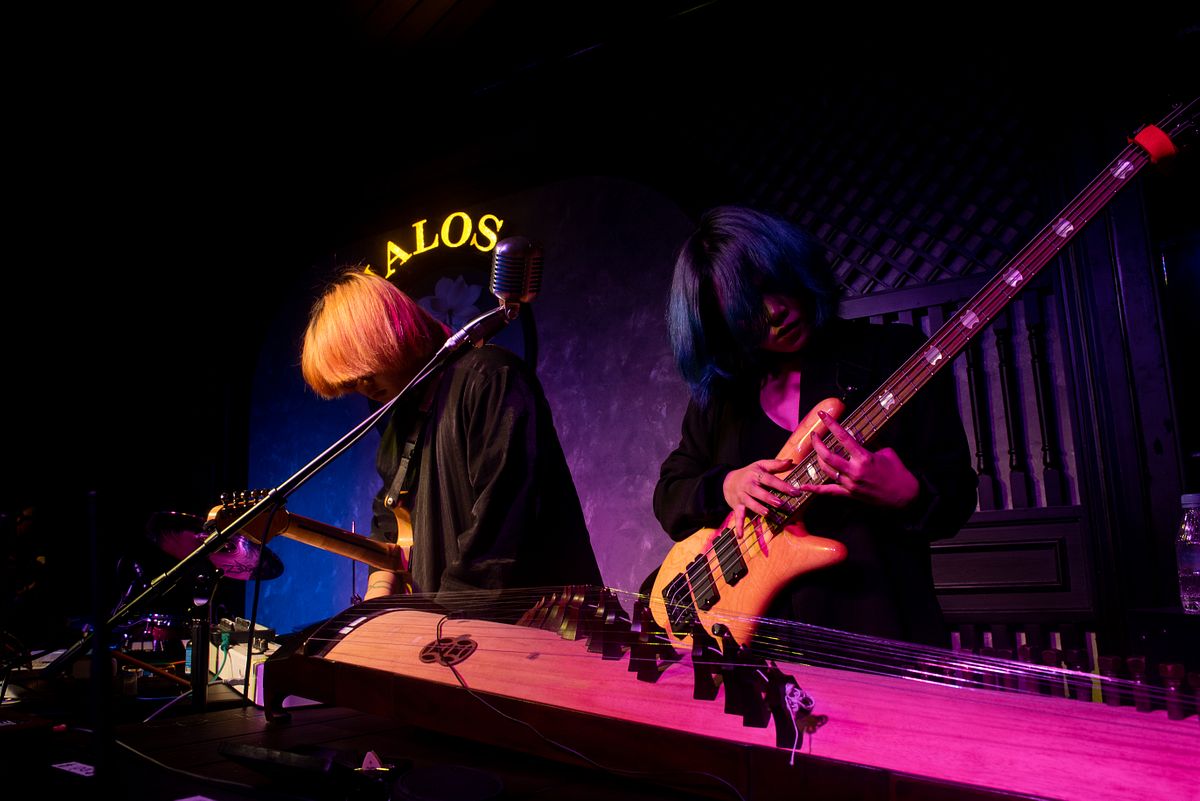 Much of the link to traditional influences came from Chuối, who credited her interest in reading and poetry to the literature lessons back in high school. "In high school, we are taught so many types of fiction and poetry. There were things I really hate, but there were things I thought were cool and resonated with me," she reminisces. Nguyễn Khuyến is perhaps best known for a trio of poems revolving around autumn: 'Thu Điếu' (Autumn Fishing), 'Thu Ẩm' (Autumn Drinking) and 'Thu Vịnh' (On Autumn). "I like things like that, a bit of romanticism in there, like taking a walk, appreciating the flowers, sipping some rice wine," Chuối adds.
No matter which version of Limebócx one's observing, they always ooze an effortless wellspring of coolness.
In between verses of poetry, the music of Limebócx is truncated by metallic licks of đàn tranh, our version of 16-string zither and a major factor contributing to the duo's unique fusion sounds. Chuối received an old đàn tranh as a gift, but found the traditional instrument too challenging, so she didn't touch it for a long time. When she started making music with Tuấn during the early days of the band, she decided to give it another chance. The next era of Limebócx might or might not see the addition of guitar phím lõm in its soundscape, something that Tùng is experimenting with after he was given one by a friend. This six-string lute is the Vietnamese adaptation of the European guitar, albeit with scalloped neck spaces between frets; this modification was designed to produce the reverberating sound commonly heard in southern cải lương.
Finding a new balance for a new album
Following a few years of relative quietude, Limebócx confirms with me that they're indeed working on the next record, an album that pays tribute to the band's old self, in-transition self, and new self. There's a sprinkle of throwbacks to the first extended play, but with more of Tùng's input. There's an exploration of Limebócx as a trio, as evidenced in the latest single 'Dung Họa.' And of course, there's Limebócx 2.0, much of which we don't know about yet, but the making of which is a process of experimentation that they enjoy. Long-time supporters will be able to find the traditional elements they know and love about the duo, but electronic music will play a bigger role than before, adding more weight to the new record.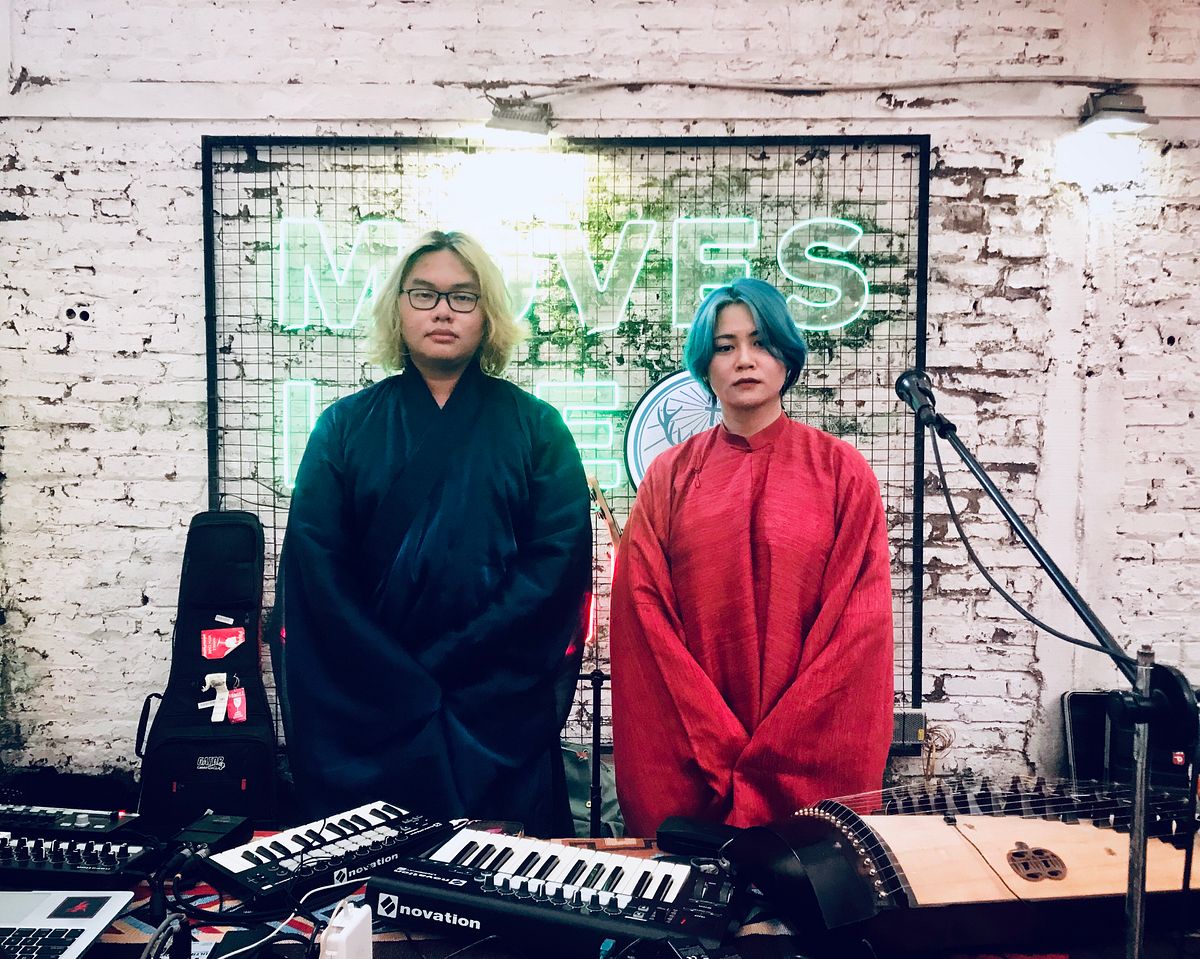 "Tùng has been in the group for a year, but at the beginning, we were just trying to get to know each other," Chuối says of the process of making new music. "For the new album, I want to 'exploit' this one [points to Tùng] as much as possible so that it will turn out to be something with a lot of his personality and voice too."
"I hope it will turn out okay," Tùng quips. "I think it's quite dope when I listen to it, but I don't know what people will think."
Limebócx' biggest wish ever since the band's founding is to bring their music and more traditional Vietnamese materials to the international stage. For decades now, local music has struggled to find a footing in bigger arenas, but there are glimmers of a very Vietnamese identity that are starting to shine through — in projects by Hoàng Thùy Linh, Dzung, and Limebócx, for example. After decades of learning from developed industries, perhaps we're finally at a point where we can grow what we learned into a unique and personal sound.
What's Limebócx' biggest dream?
Chuối: Perform with a symphonic orchestra. Or even better, a traditional orchestra.
Tùng: Glastonbury. [laughs]