It's incredible to witness a familiar piece of wood be slowly shaven down to one of the world's most admired instruments.
Believed to be the most resonant material available, Sitka spruce is specially selected for all Steinway & Sons pianos and the renown company holds quite a few unique patents that ensure they make full use of the sought-after tree. I learned this while standing in front of Hôtel des Art's cafe piano, phone in hand, thanks to their new augmented reality application, Hotel des Arts Saigon Augmented Reality (A.R.) Application.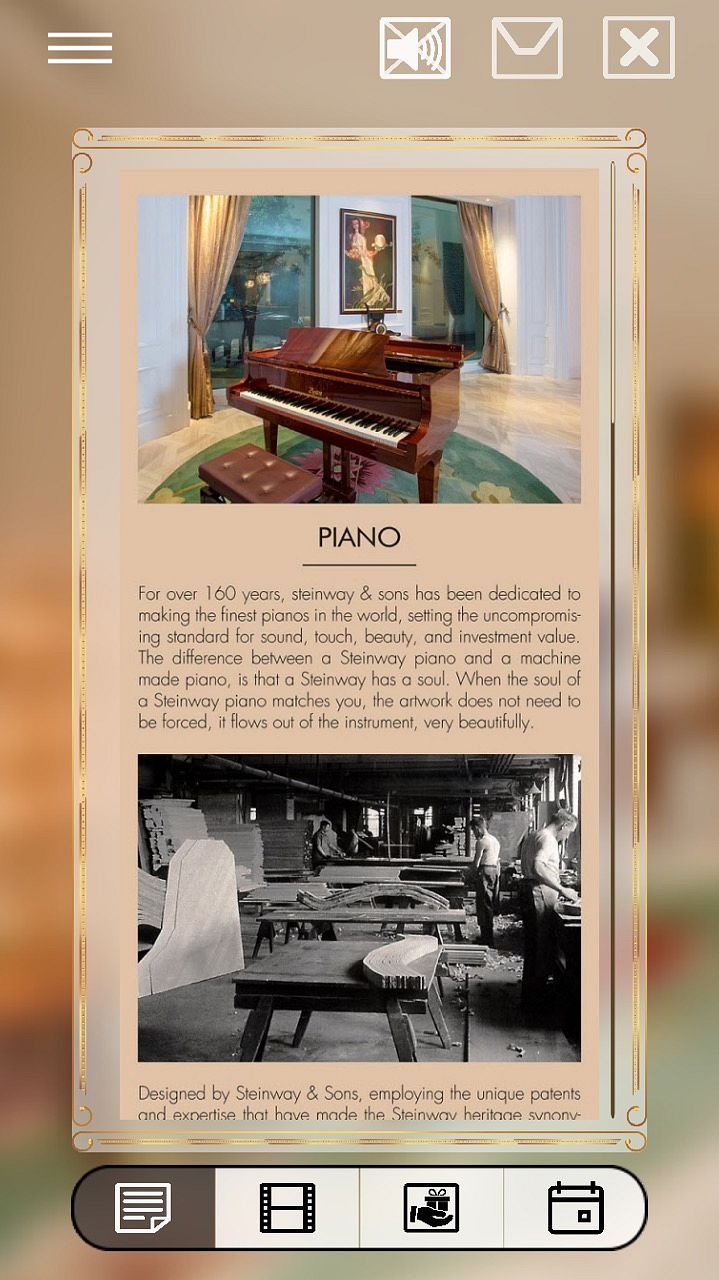 You may have heard the term before, but what exactly is A.R.? According to How Stuff Works, it is "the blending of interactive digital elements – like dazzling visual overlays, buzzy haptic feedback, or other sensory projections – into our real-world environments." In other words, it's not quite what the characters in Avatar used to travel to the distant moon Pandora, but its not far off. Unlike Virtual Reality (V.R.) which creates entirely new worlds, A.R. merely supplements our real world with computer generated images, animations, graphics and videos often with the help of a GPS system and a screen such as a smartphone's.
Even if you didn't realize it at the time, you've probably interacted with augmented reality before. While first invented in the 1970s it first came into common use the 90s, mostly for televisions and military activities. With the ubiquity of smartphones and tablets, the technology is having a resurgence. A.R. is what is behind Pokemon Go! and Snapchat filters as well as some exciting new apps that let you do anything from accurately measuring distances, finding lost keys and even determining what makeup best suits your face. Institutions and established brands are embracing AR to help guide people through airports, see what different furniture would look like in their homes and engage with museum exhibitions.

Even before Google famously got involved with A.R. via their short-lived Google Glasses, it has been a hot topic amongst tech geeks and lay people alike. Prognosticators have published seemingly endless lists of what the technology could usher in, including interactive windshield displays for cars, virtual training for everything from airplane piloting to medical procedures, and virtual whiteboards for conference calls.
AR at Hôtel Des Arts Saigon

After reading more about what made the piano so special on the app, I watched some videos that let me see and hear it in action. Guests can use the new app to discover the stories behind many of the hotel's art pieces as well as unlock special promotions. It represents one of the first tangible examples of practical augmented reality made specifically for Saigon. While available in Vietnam, there have until now been very few apps made specifically for people and places here and Hôtel des Arts Saigon may be the first to bring it to the country's hospitality sector.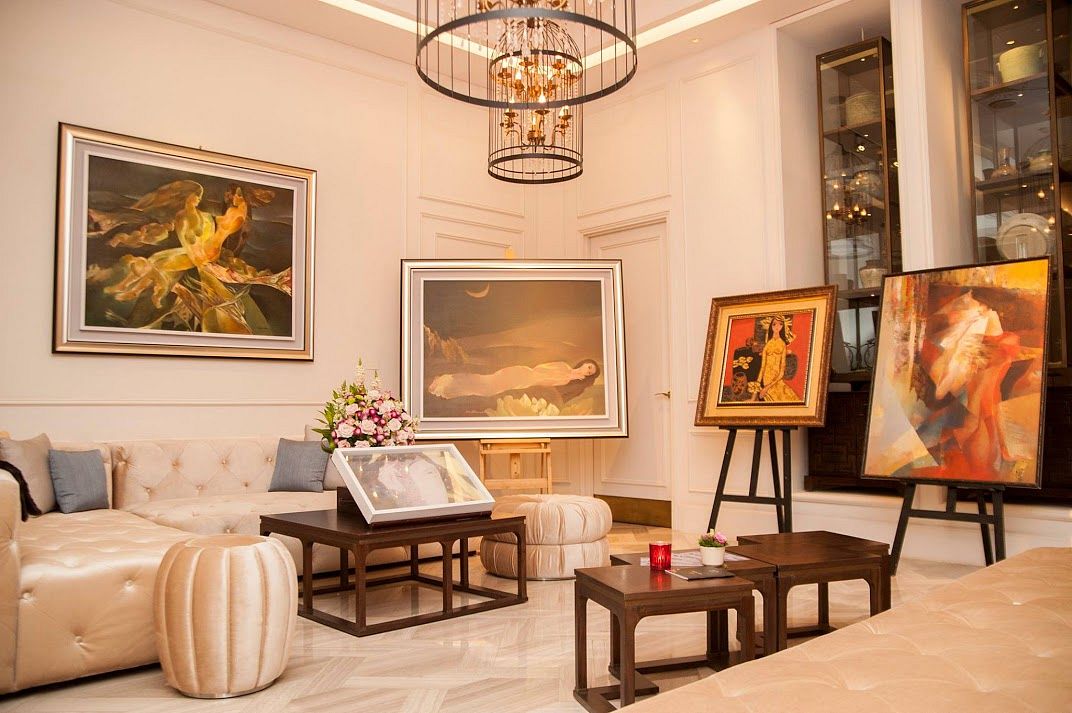 The boutique hotel places art at the center of their guests' experiences through curated decor, design, performances and culinary creativities. Artists have increasingly been exploring augmented reality for a variety of exhibitions, pieces, creation methods and ways of interacting with audiences. It, therefore, makes sense that when Hôtel des Arts Saigon decided to use the technology, they did so in a way that invites people to have richer interactions with art.
After a simple, quick and free download to an Android or iPhone, users can easily scan the various paintings that hang on the wall. The app recognizes them and provides background information on the artists as well as photos and videos of their other pieces. The most exciting use, however, might be related to Social Club Rooftop Bar located on the highest floor of the hotel with its breathtaking view of the Saigon skyline. The app virtually transports visitors to Saigon's Gallery Quynh - it's contemporary artworks hanging above the city as if by magic.
The app also invites guests to take advantage of promotions. By scanning any of the coasters used in the Social Club restaurant (23rd floor), for example, one not only gets detailed information about the lounge and access to its menu but also exclusive discounts for different culinary experiences. Moreover, one can experiment with new cocktails by "shaking up" their phone, virtually pouring their beers or even savor their champagne different ways. The app also contains a special photo selfie-filter so guests can share their memorable moments with friends through different social media channels. By posting their experiences, guests can also win a ticket to special hotel events.
As technologies become further integrated in our lives, one must be mindful of not losing human connections. While proud to showcase new technologies like the A.R. app and provide free access to e-versions of dozens of publications, Hôtel des Arts Saigon understands its important to offer people the types of interactions and attentive service they've come to expect. While some visitors may enjoy reserving rooms, ordering food and learning about a location via phones, others prefer speaking to an actual person. Therefore, Hôtel des Arts Saigon places importance on having a high staff to guest ratio and strict training programs.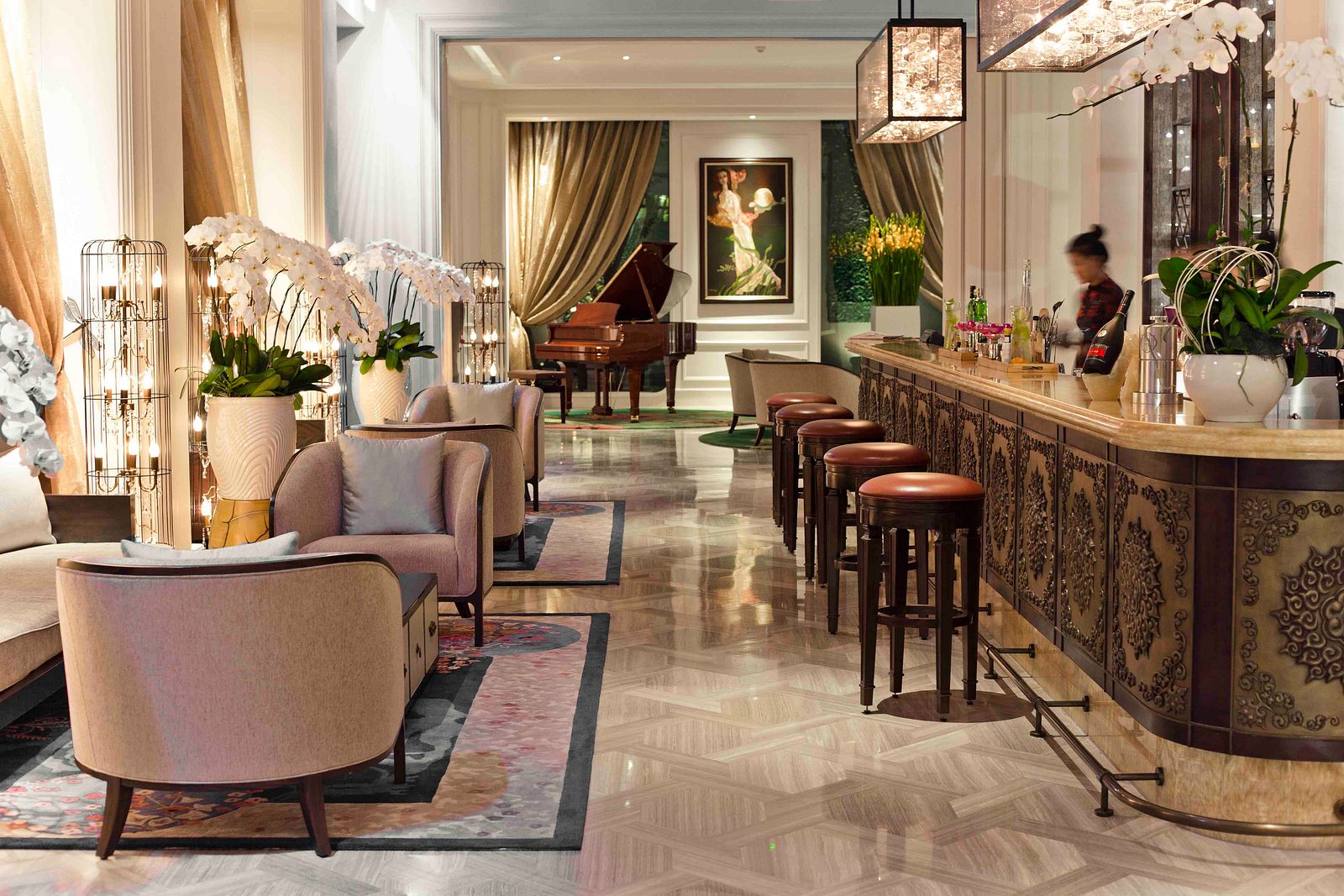 While the A.R. app provides a more rewarding stay at the hotel, one doesn't have to actually be on site to give it a try. People can use it to take a virtual tour from anywhere in the world as well learn more about the hotel's Inspired by Her efforts that cater to women, upcoming events and detailed recommendations for art spaces, performances and tours to enjoy when visiting the city.
Hôtel des Arts Saigon has long aimed to connect modernity and timeless elegance. Augmented reality as a tool for learning more about iconic Vietnam painters of the 20th century represents the newest manifestation of this commitment. More than a unique way to enjoy the beautiful hotel, the hotel's A.R. app is a strong sign that the technology will continue to spread in practical ways throughout Saigon.
Hôtel des Arts Saigon's website
(+84) 02839 898 888
Hôtel des Arts Saigon | 76-78 Nguyen Thi Minh Khai street, D.3, HCMC