"I don't like the term 'fusion,'" Vinh Lê, the chef of Cicada Coffee Bar, tells me. "You need to adapt. You need to adapt to the new environment, new life, when you move from Vietnam to the US. And to do that, food is one of the important elements."
Take the example of nước mắm, he says; even if the sauce exists in both Vietnam and the US, its fermentation and curing processes necessarily vary between countries. "You cannot expect that the food in the US is exactly the same as the food in Vietnam, because of different environments," Vinh explains.
Cicada Coffee Bar is a Vietnamese café by day and restaurant by night that's been operating in Cambridge, Massachusetts since 2020. Behind the fogged-up windows of its one-room, one-story building, patrons chat over Sai Gon lattes and cured salmon bánh mì; Sea Salt Shaker coffees and phở noodle salads. Vinh Lê and Dương Huỳnh — life partners and co-owners — preside over the bustling operation.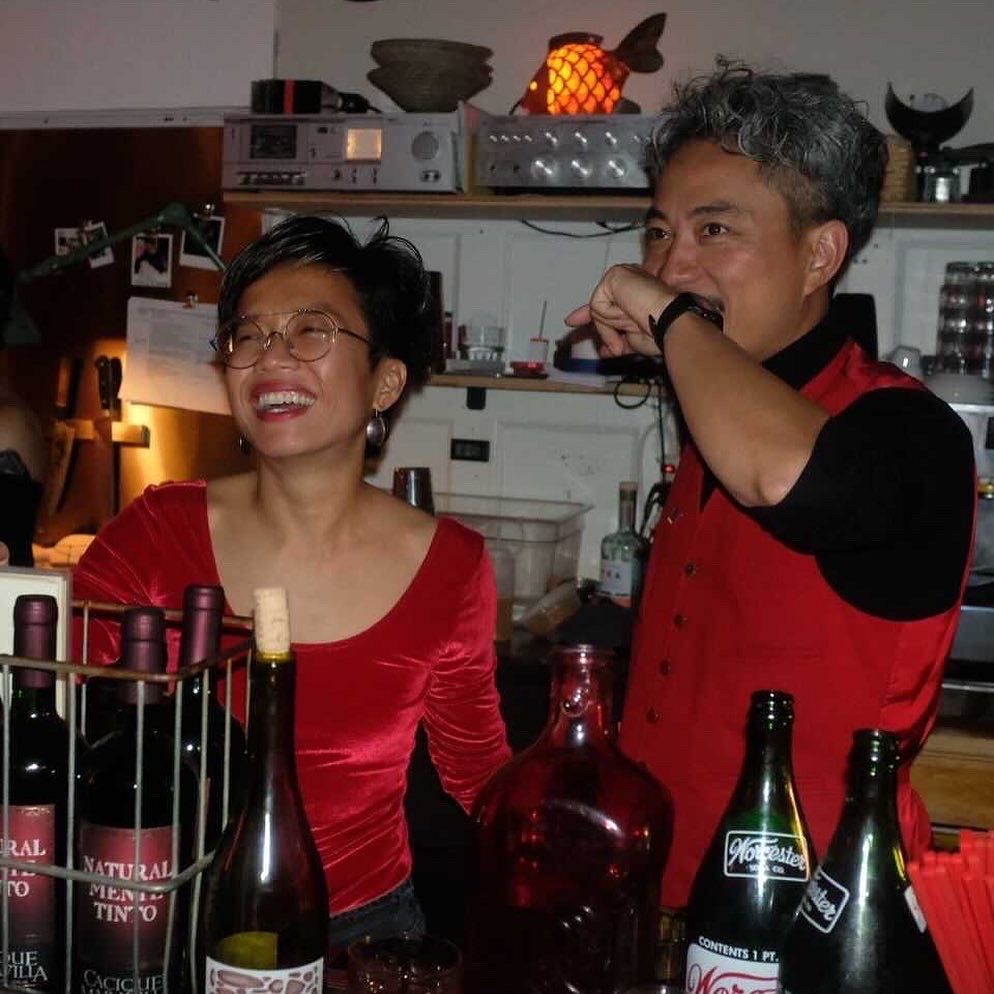 Far from a hub of Vietnamese culture, Cambridge is best known for its universities and proximity to Boston. Beneath this New England backdrop, Cicada's innovative take on Vietnamese dishes could easily be categorized as a kind of "fusion." How else can you describe sushi-grade salmon nestled in the crackly baguette of a bánh mì?
But Vinh resists the very concept of fusion. To him, it implies a cuisine borne out of discrete and definable parts: there's a part from Vietnam and a part from New England, and the end result is a mix of the two. But, as he emphasizes, Vietnamese food isn't a stagnant, bounded entity. It adapts and changes, porous to a bevy of influences while still retaining its core "spirit." This is, uncoincidentally, much like Vinh himself. He repeats that Cicada is a reflection of his own life trajectory — one that winds through a range of places and careers.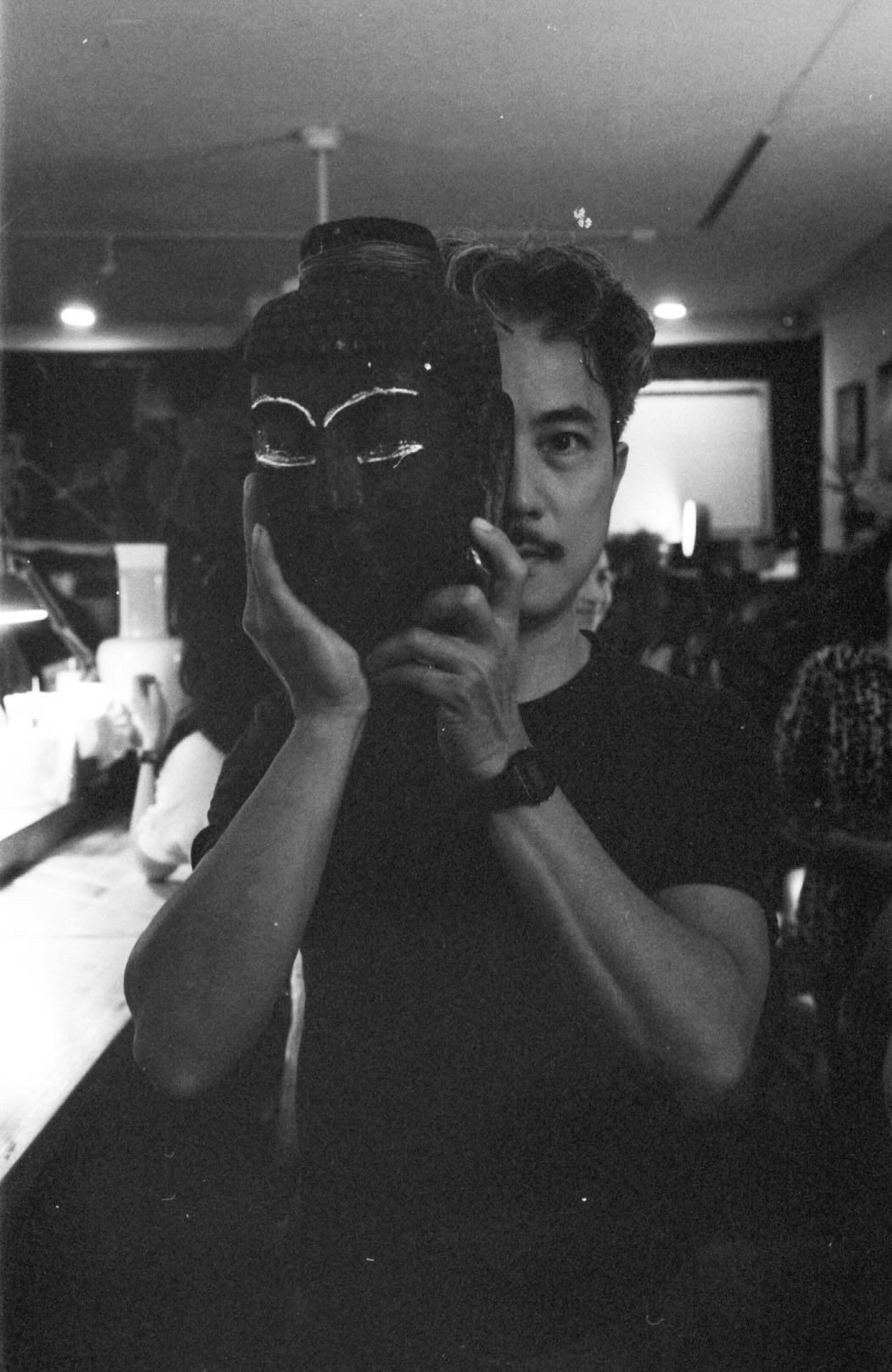 Born and raised in northern Vietnam's Bắc Ninh Province, Vinh moved to Saigon in 2014 to attend architecture college. "My young [sic] and my youth, it was in Saigon," he says. "Saigon is the whole world for me." During this period, he served as a tour guide throughout Vietnam and Cambodia. He met Dương — also a trained architect, with a degree from the Massachusetts Institute of Technology (MIT) — when she interned at his architecture firm. In 2013, he came to Cambridge to join her. He had never lived in the US before.
Since then, Vinh has cooked at an Asian gastropub in Boston, received his master's degree in architecture from Columbia University, and worked at several urban design firms in New England. All the while, he's run a Vietnamese pop-up restaurant, taught cooking classes to Cambridge residents, and even returned to Vietnam for a bit to open a wine bar. All of these experiences led him, finally, to Cicada, a vessel that embodies Vinh's journey, from its vibe to its menu.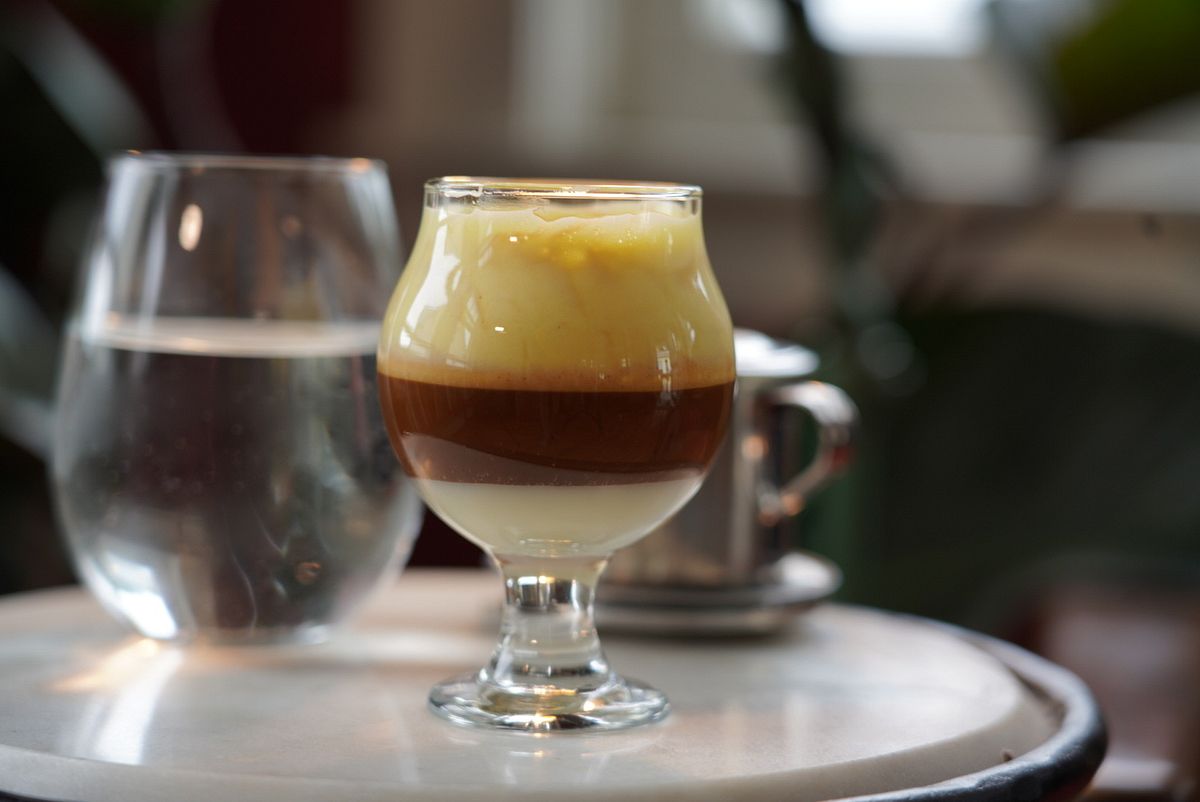 "I cannot define [our food]. I cannot define where it's from," Vinh says. The café's smooth, perfectly sweet Sai Gon latte — which he refers to as his "heart" — is a variation on Saigonese bạc xỉu; the Sea Salt Shaker, meanwhile, is like Hanoi's cà phê nâu đá, inflected with the saltiness of central Vietnam's version of cà phê sữa đá.
"It's me. Can you define me now? No, I don't think you can define me," he continues. "I grew up in the north, I moved to Saigon, I lived in places. So it's very sophisticated, it's complicated, but also simple. It's me."
A space to gather
The chirp of cicadas reminds Vinh of summer as a child, when he could walk around outside without thinking about anything at all. That sense of peace and presence is what he hopes to cultivate in the space of the café.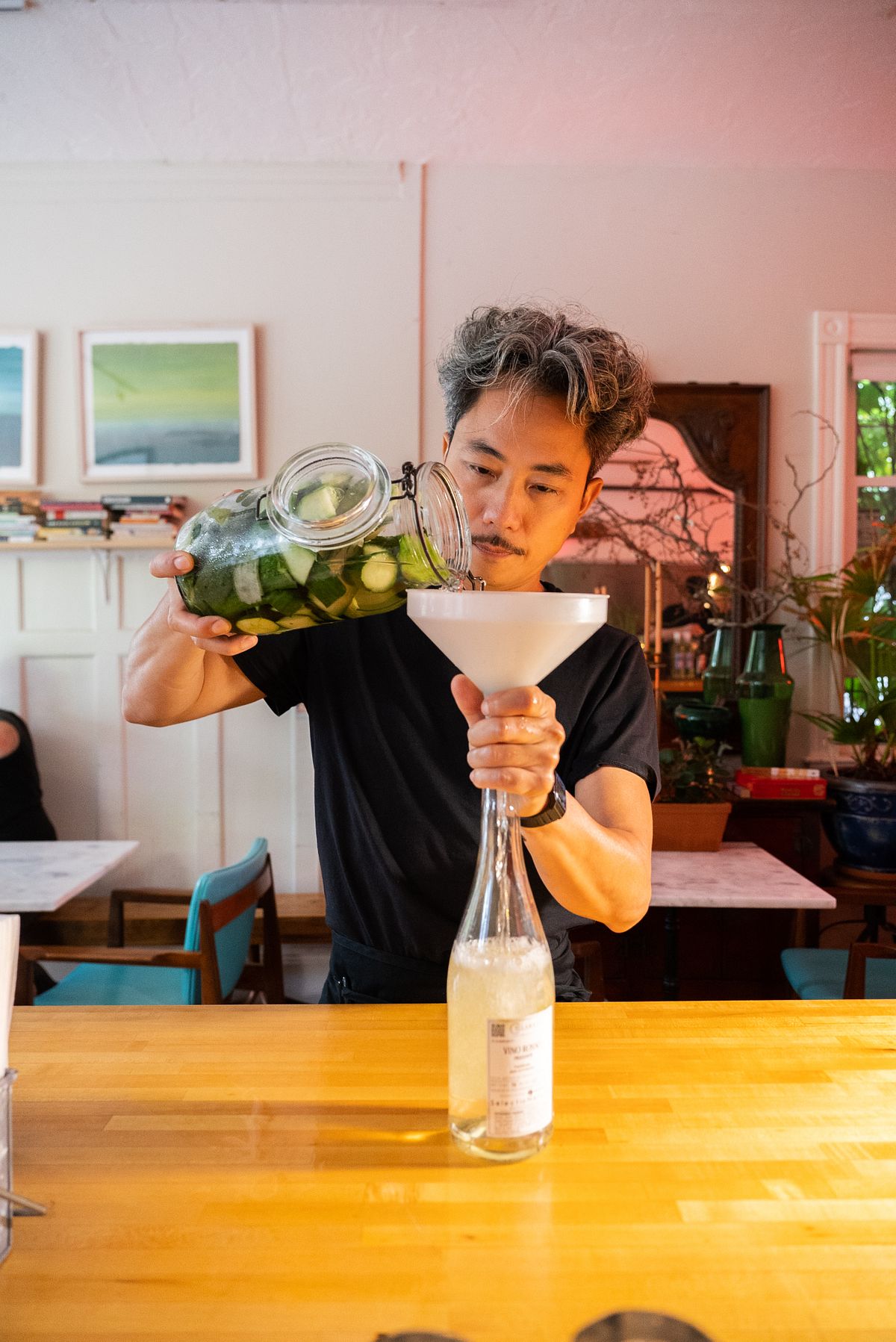 He and Dương were among the brave souls to open a business during the COVID-19 pandemic, a time when most businesses were struggling to survive. But to Vinh, the isolating effects of the pandemic heightened the need for sanctuaries like Cicada. "I tried really hard because I knew that the pandemic would be over. I believed it," says Vinh. "And people still need space to gather, a space to hang out, spend time, or cool down after the long day. Our life is not easy — life is difficult. So Cicada is the space where I want people to calm down, enjoy the drink and food."
Unlike most cafes in student-heavy Cambridge, Cicada doesn't have free Wi-Fi and sets limits on when laptops can be used. It nudges customers towards relaxation and connectivity through its carefully curated vibe.
"I grew up in the North, I moved to Saigon, I lived in places. So it's very sophisticated, it's complicated, but also simple. It's me."
Eclectic furniture, lush potted plants, and a serene backyard garden beckon guests to unplug and stay awhile. During brutal New England winters, the cafe felt like a cozy, caffeinating refuge; during spring and summer, sipping a Sai Gon latte in the garden felt like a celebration of things coming alive again.
"Cicada's vibe builds up over time. We see people react and enjoy the space, and we put more elements and redesign," Vinh says. "We love the vintage style. We travel all over New England, collecting chairs and tables because we love something old but stylish, stable, and elegant."
Indochina meets New England vintage
During college, you could often find me sandwiched in the line that reliably poured out of Cicada on weekends. Even more so than its intimacy, what most drew me to the cafe's atmosphere was how — despite seamlessly fitting into Cambridge — it was also unmistakably Vietnamese. According to Vinh, these two qualities overlap more than one might think.
Like Cambridge, Bắc Ninh is "a small town, funky and a little bit hippie—a different style," Vinh says. "So Dương and I have lived here for long enough, so we know the vibe. We want to do something that's Indochina, but a cross with New England vintage."
When I first visited Cicada, I was struck by the bureau in the dining area. On it were bottles of a Massachusetts liquor brand, next to a plate of apples and a vase that held a stick of burned incense. This setup was immediately recognizable to me as it's the same altar arrangement that occupied my own home on ancestors' birthdays, or during Tết. I excitedly took a picture and sent it to my parents. By rendering popular vintage aesthetics in a distinctly Vietnamese style, Cicada was unlike any other Vietnamese restaurant I'd been to.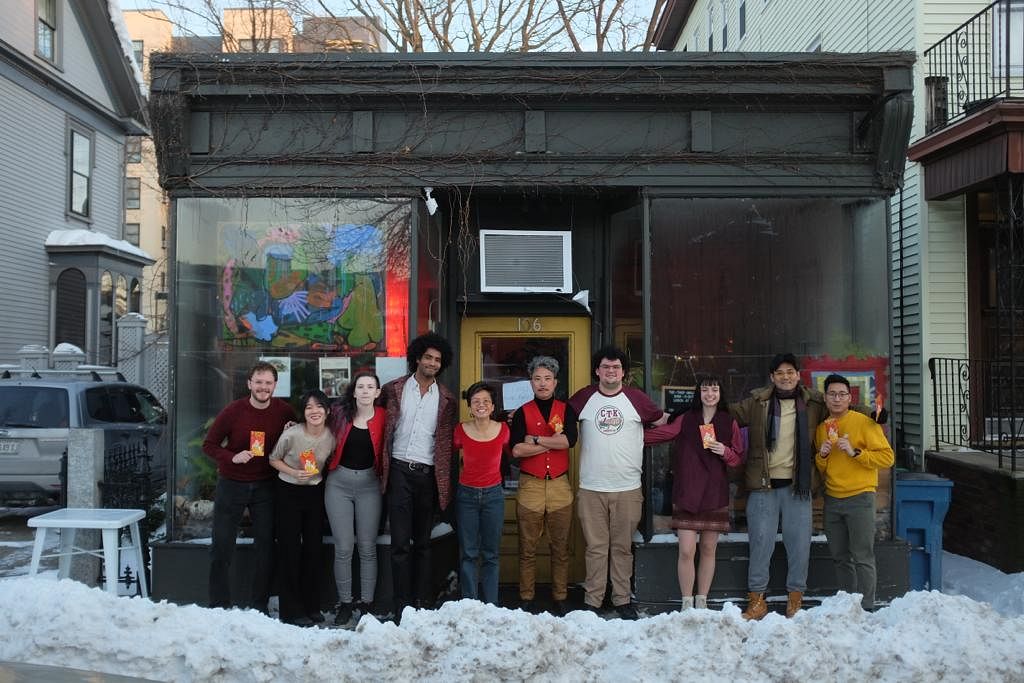 This is a strength that Vinh and Dương are well aware of. They know they've cultivated an environment that uniquely resonates with young Vietnamese Americans, like me.
"It's somewhere that [young people] feel confident in and very proud. Like, 'This is our style,'" says Vinh. "Most Vietnamese restaurants are mom-and-pop[s]. They don't have the time and skill to care about the vibe, decor, style. They sell delicious food, but they don't have the imagination of design. So we're lucky because we went to design school. And we have huge support from the young Vietnamese generation."
Introducing a more rounded Vietnam
One night, I dropped into Cicada for dinner alone, celebrating a personal accomplishment with cured salmon phở noodle salad at the bar. It's my favorite dish there, a refreshing, texturally rich medley of cold noodles, cucumbers, and herbs, flavored with cilantro pesto and nước mắm. I was ending the meal with Vinh's tangy, homemade yogurt when he asked me if I was Vietnamese. I responded that I was.
"You should've told me!" he exclaimed. "I would've let you try stuff for free!"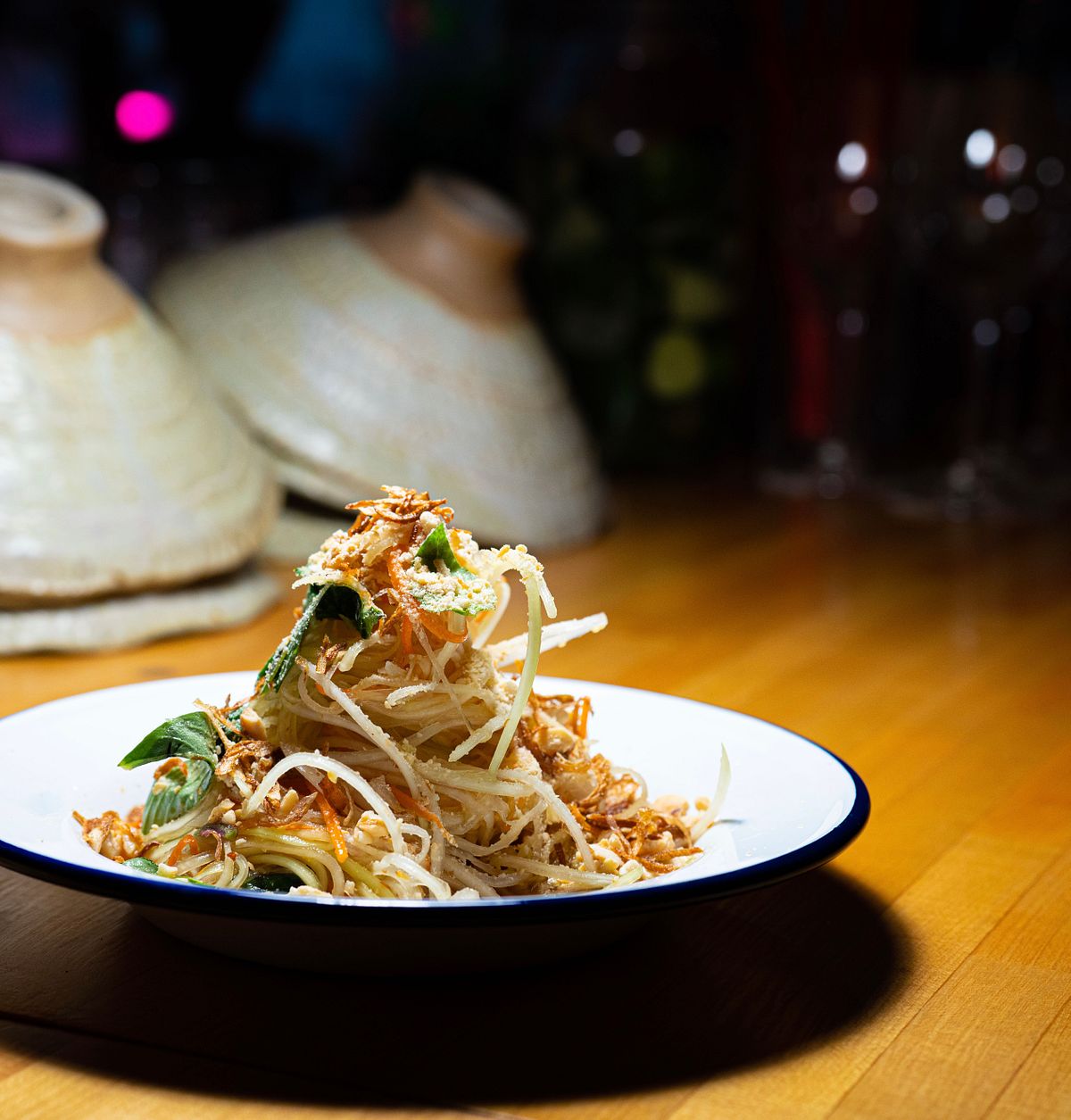 This offer revealed not only Vinh's generosity, but also a fervent passion for sharing Vietnamese cuisine with his community. While the space of Cicada attempts to distinguish itself from "mom and pop" Vietnamese restaurants, Vinh's food menu — and, in fact, his very presence in the food industry at all — is driven by a desire to preserve and continue their legacies.
After the American War, the first generation of Vietnamese Americans opened restaurants purely as a means of survival, he says. Now, "We want to carry those lessons, legacy, impact to the new generation. We're not selling only coffee and food. We're selling culture." He believes that Americans homogenize Vietnam, reducing it all to Saigon and the south. "But Vietnam's very diverse. Vietnam's big. We have a middle, we have a north, we have different cultures."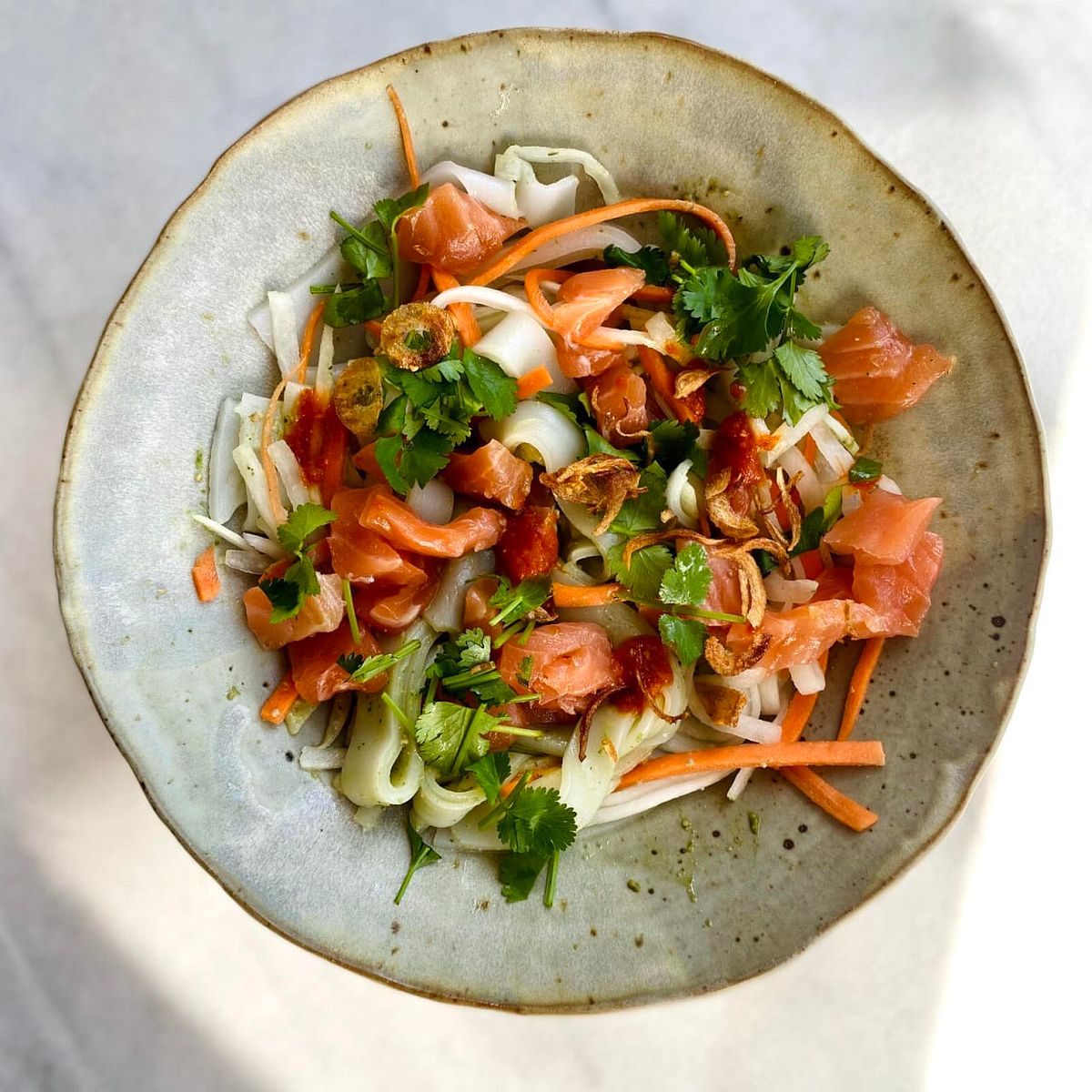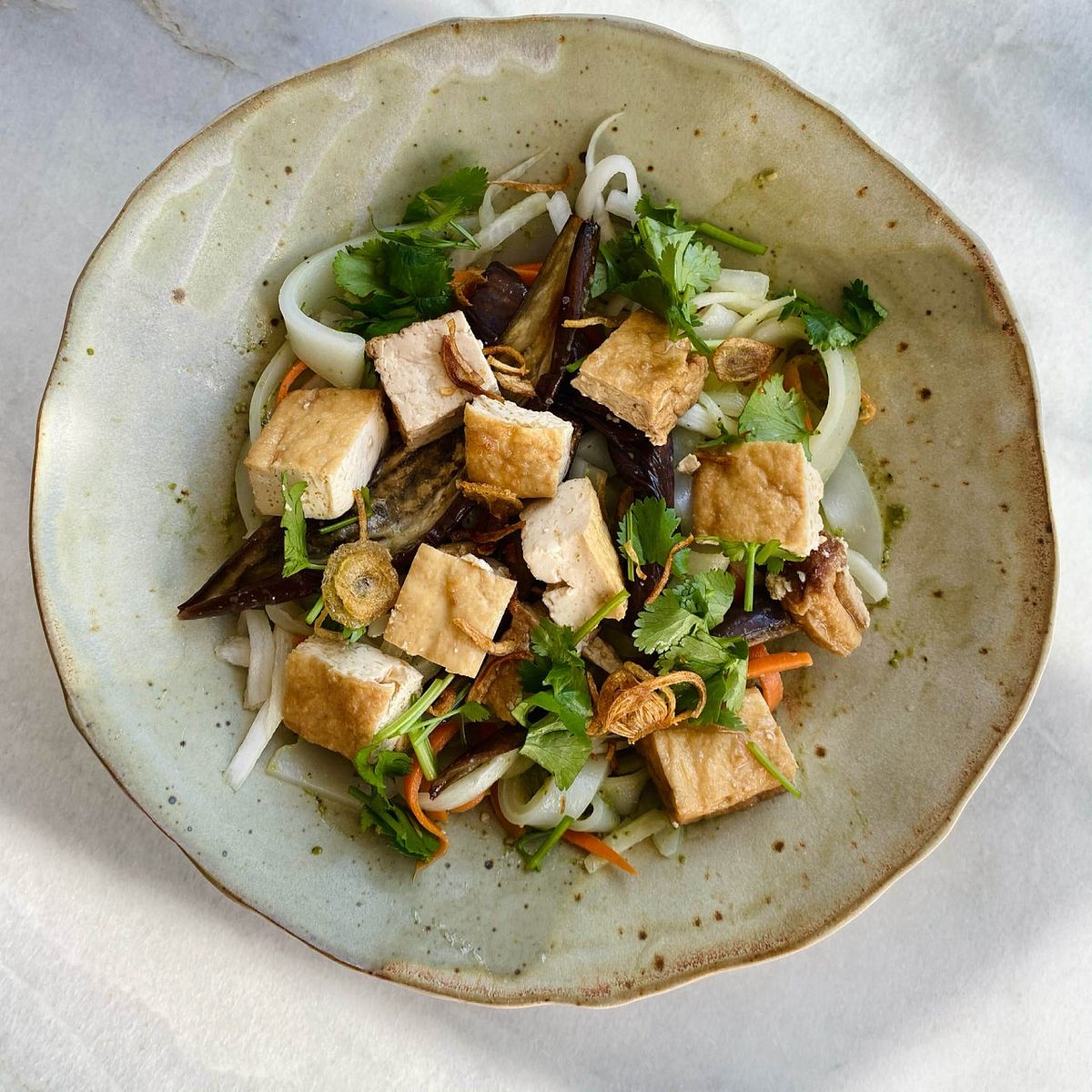 For Vinh, the urgency of spreading Vietnam's varied culture made entering the restaurant industry a simple, intuitive choice. When I ask whether there was a key moment that crystallized his career pivot, he responds by explaining this imperative — which doubles as his food philosophy, of sorts.
"I used to be an urban designer. I loved my job, but at the same time, I love food," he tells me. "Food and drink is the best way to introduce culture. It's so directly [sic] into the stomach, into the soul. Food and drink is the most significant thing in life. You cannot live without drink and food, you know? It's the foundation of human beings."
Vietnamese elements with a local twist
Of course, achieving Vinh's goal of cultural transmission requires the food and drink in question to be good. Luckily, Cicada's offerings are — so much so that Vinh was a semifinalist for the prestigious James Beard Emerging Chef Award this year. Hailed as the Oscars of the culinary world, the awards recognize industry leaders from across the US.
"We're not selling only coffee and food. We're selling culture. Americans homogenize Vietnam, reducing it all to Saigon and the south, but Vietnam's very diverse. Vietnam's big. We have a middle, we have a north, we have different cultures."
At Cicada, every lunchtime dish falls into the category of bánh mì, black rice, or phở noodle salad, with a few variations on each. There's charred eggplant and tofu phở noodle salad, for example, or baked salmon bánh mì — complete with avocado pate, pickled green papaya, and a baguette from a local Vietnamese-Chinese bakery. If a noodle soup special is on the menu, it'll probably feature duck; the soothing, almost medicinal bún măng vịt often appears in the rotation.
Cicada's ever-changing dinner menu has a bit more variation, including spring rolls and papaya salad, but still sticks to the same staple elements of vegetables, duck, and salmon. According to him, Cicada's small, light menu distinguishes itself by showcasing "high-end Vietnamese cuisine" that features these quality ingredients, namely, duck breast and sushi-grade salmon.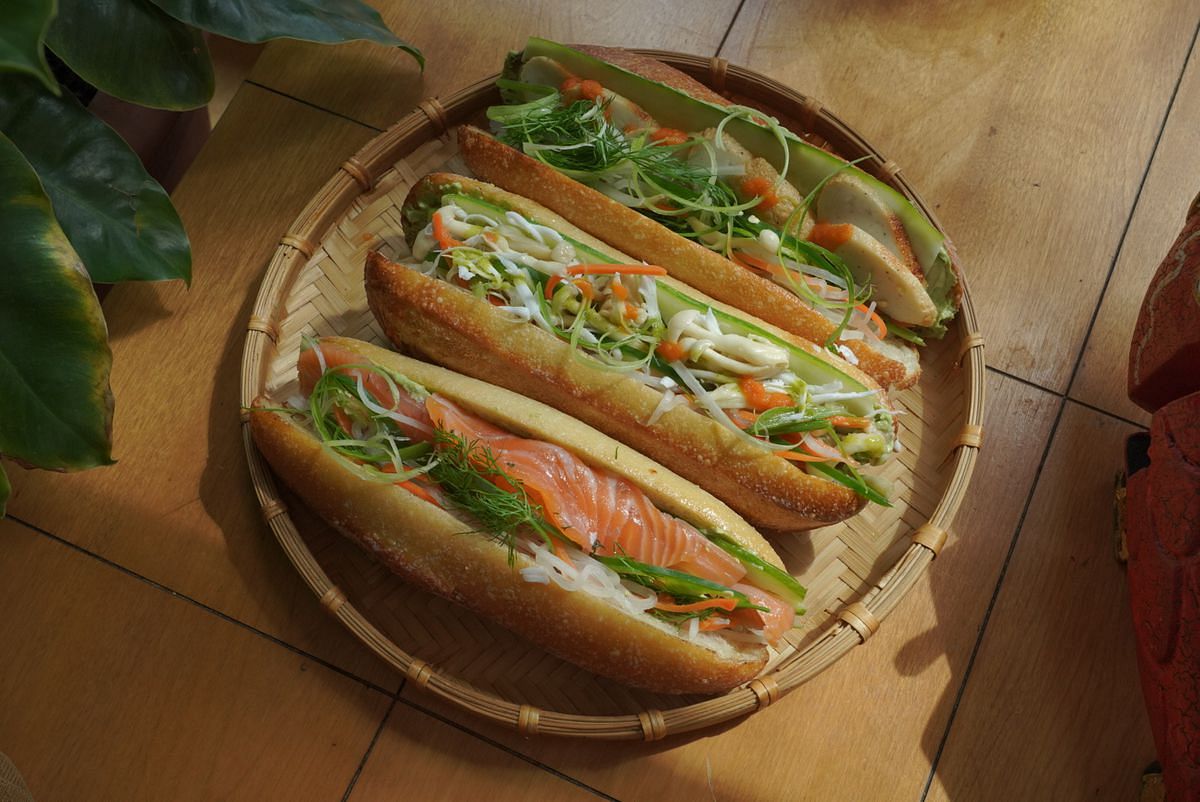 Critically, the dishes also manage to be sustainable and affordable, producing little food waste. For Vinh, these are the guiding principles of the menu. After cooking duck confit, the staff extracts the bone and uses it to make a broth; they garnish dishes with cilantro leaves, but use the roots to make cashew pesto for the phở noodle salad. "We will eat a circle," Vinh says.
Another principle of Cicada's food is that it listens to the rhythms of the market, shaped by the supply of its particular location. For New England, this means seafood — thus, the centrality of salmon on the menu. "New England people love seafood," explains Vinh. "Sometimes you cannot make decisions. The market makes decisions for you. You have to make sure you understand, what do people need?"
A litmus test
Ultimately, Vinh designs his food to be healthy and in-tune with Cambridge's audience yet authentically Vietnamese nonetheless. "The dishes I make here, you cannot find in Vietnam, to be honest," he admits. He's right: in Saigon, I've yet to encounter anything akin to the café's pesto-topped phở noodle salad. The option of cured salmon, especially, reflects Vinh's bend to the supply and tastes of New England. Still, he says, "It's me, because it's very authentic, very Vietnamese, but very American."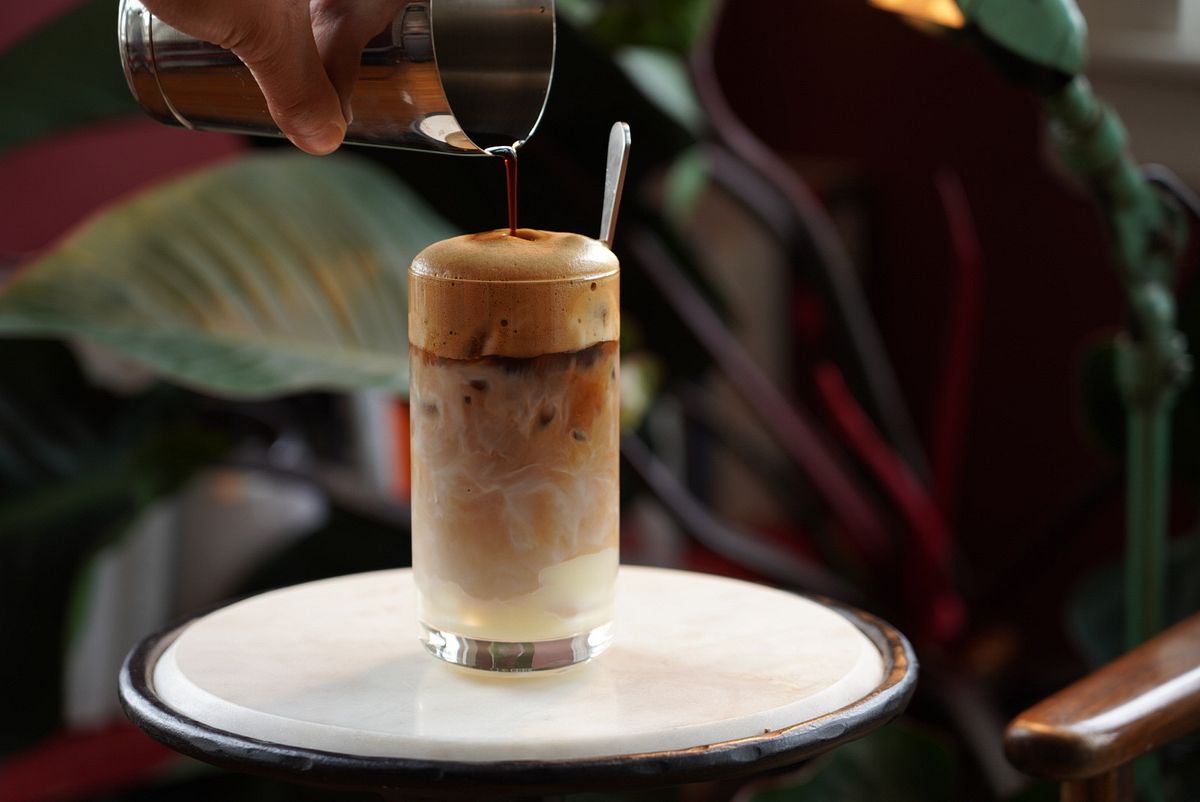 Here, Dương provides a great litmus test for determining what can be categorized as true Vietnamese food. "Feed it to the moms and the grandmas and see what they think," she says. "The parents and grandparents who come are always like, 'Wow, that's so Vietnamese, but I have no clue what this is.'"
In other words, Cicada passes the test with flying colors. The menu goes beyond what is textbook and recognizable, but that doesn't mean sacrificing what makes it essentially — perhaps intangibly — Vietnamese. "Adaption is the key to make [sic] your business successful," Vinh says. "Don't say I am the rule keeper, but the rulebreaker. The spirit keeper."
Cicada Coffee Bar is at 106 Prospect Street, Cambridge, Massachusetts 02139.