Seafood buffets in Saigon are all about the lobster. Anyone who has visited an upscale buffet here knows that the fresh crustaceans are the star attraction and often the first item guests place on their plates. Understanding that, how does one decide which venue to visit to enjoy them? Saigon Café, located on the second floor of the Sheraton Hotel, seeks to set itself apart via freshness and one particularly luxurious sauce.
Lobster's rich but delicate flavor needs little embellishments and often a simple sauce made with black pepper, mushroom or gravy is all that's needed to coax out its full meaty brilliance. The Saigon Café offers these condiments for the lobsters that are grilled fresh to order, but they also prepare a special more decadent sauce that doubles down on the shellfish's succulence.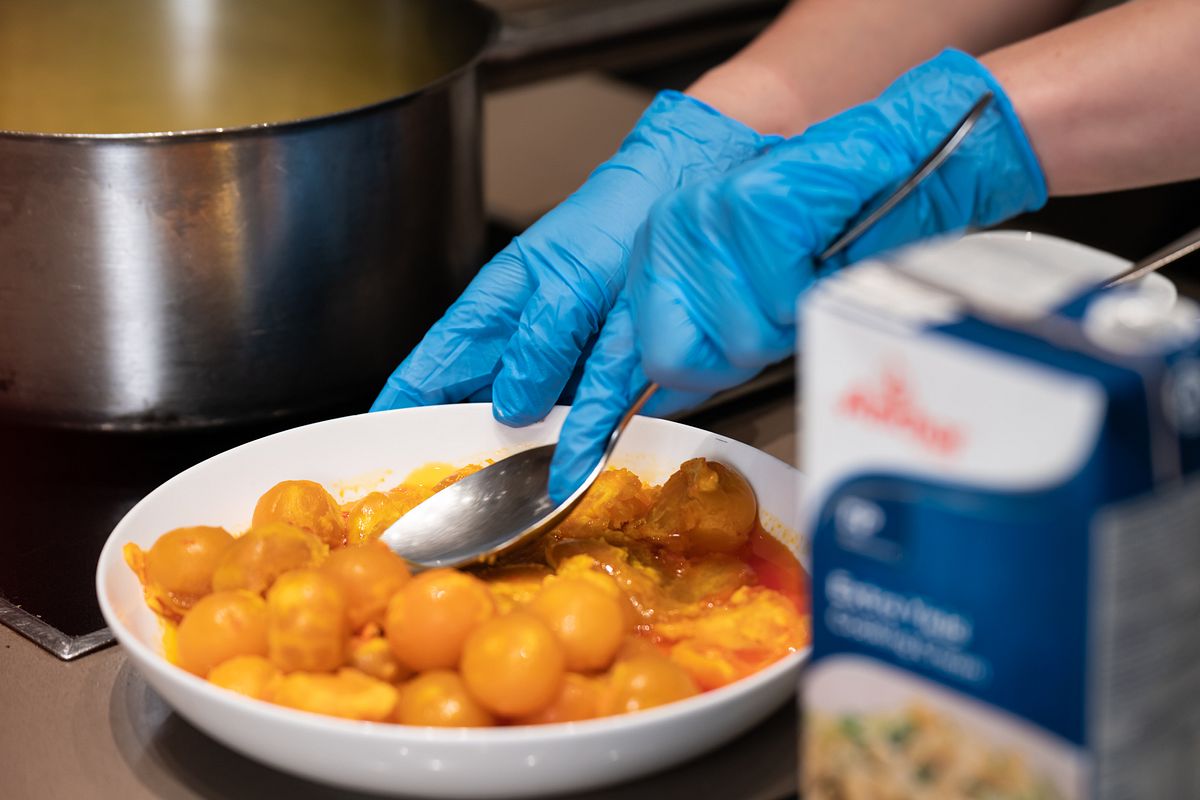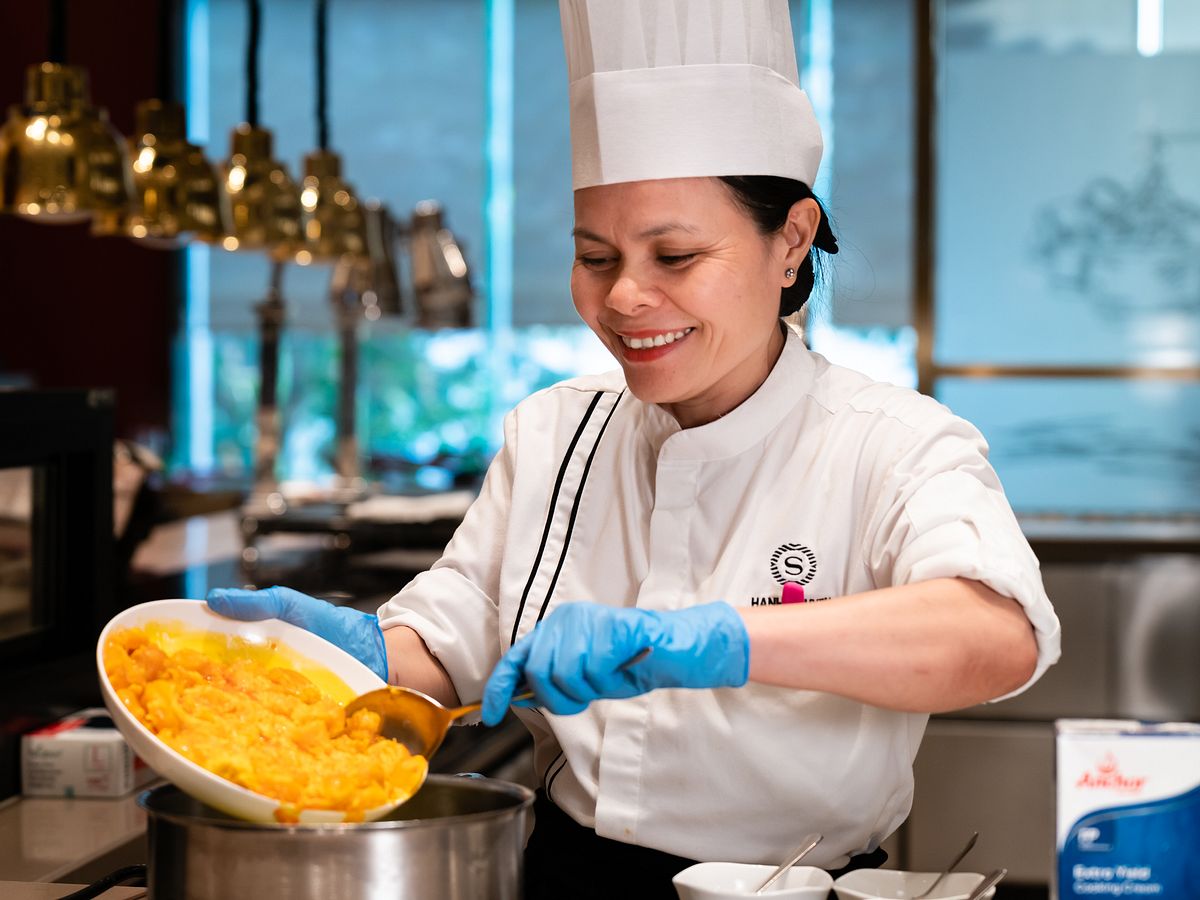 Steamed egg yolks, butter, salt, sugar and heavy cream: it's not a complicated recipe, but must be expertly blended and heated to achieve a silky, luscious texture. To the thrill of diners, flames erupt in the open kitchen and engulf the lobsters on the grill. The salted egg cream sauce is then melted atop the plump meat. Brought directly to one's table it's an exceedingly extravagant take on an already grandiose dish.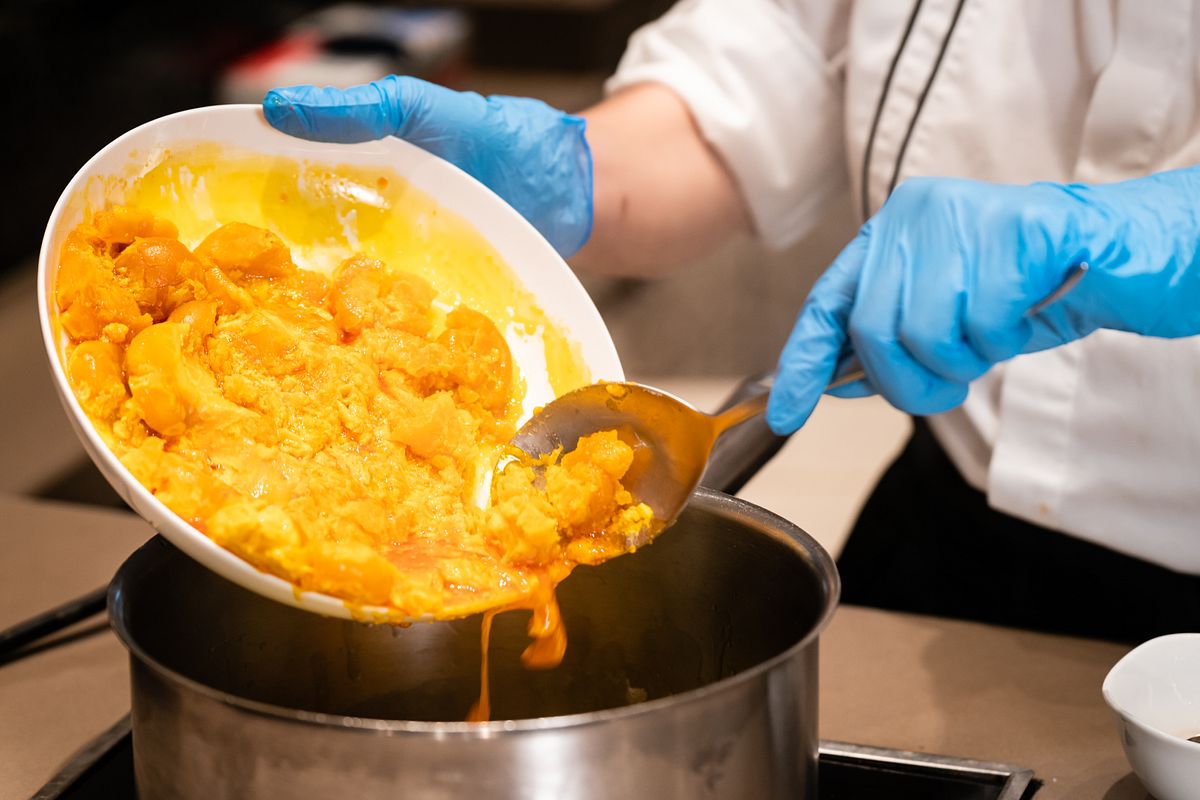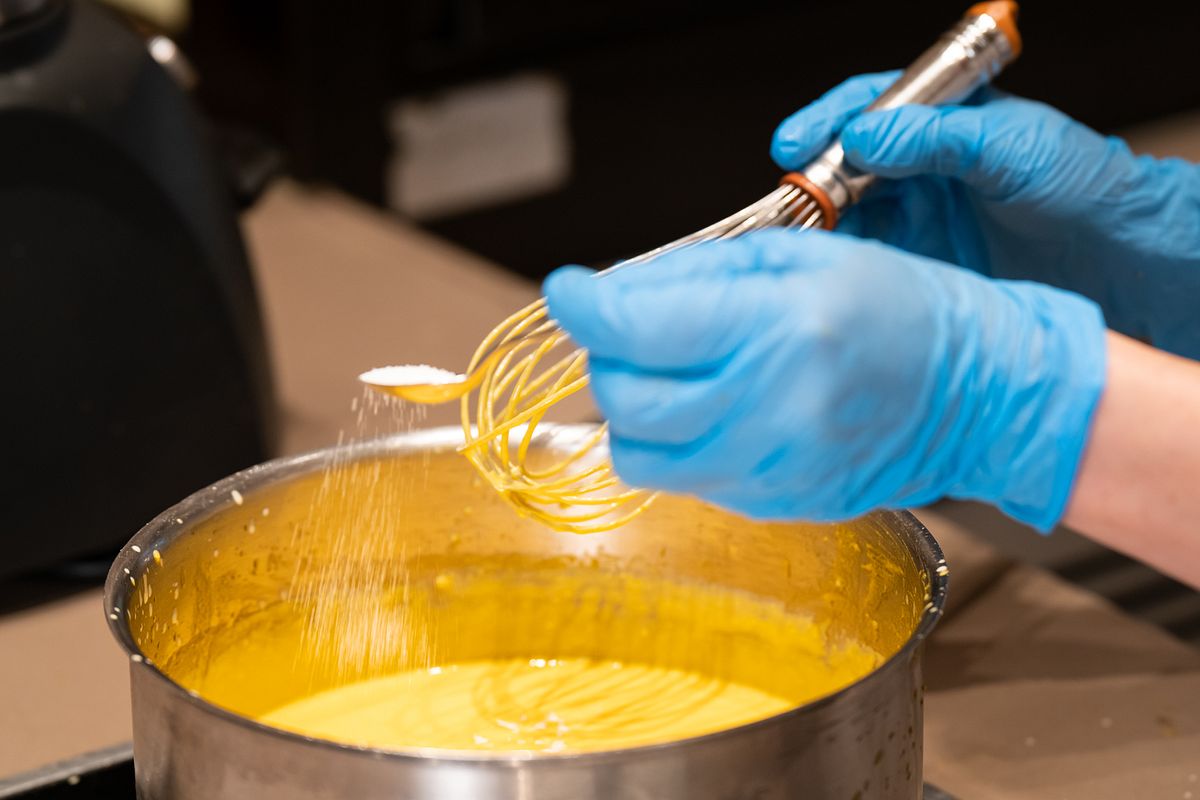 In addition to the sauce, the Saigon Café excels thanks to the freshness of each lobster. The buffet's head chef, Hạnh Nguyên, explained to Saigoneer that they prepare approximately 70kg of fresh lobster flown in directly from Nha Trang each day. Not long after they are pulled from the sea, they are coated in delicious salted egg cream sauce and placed in front of diners while they relax in a peaceful, spacious room with views of Saigon's charismatic streets in the background.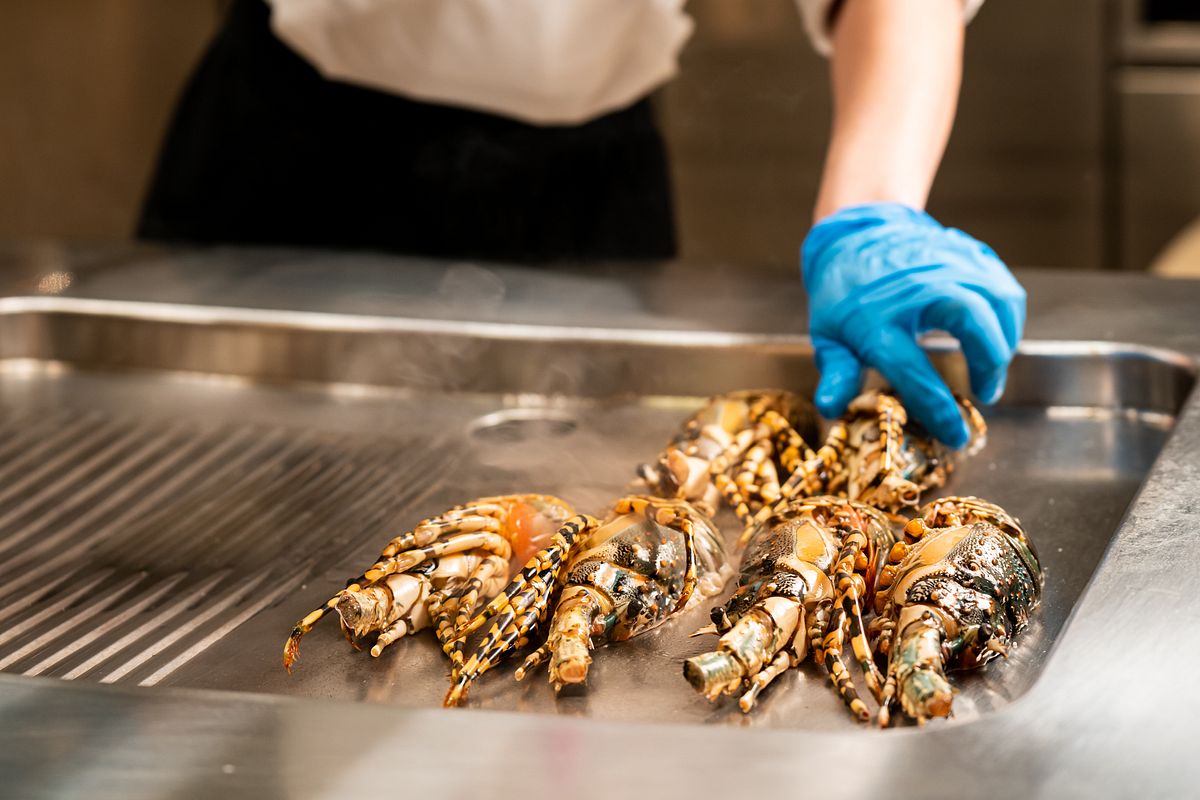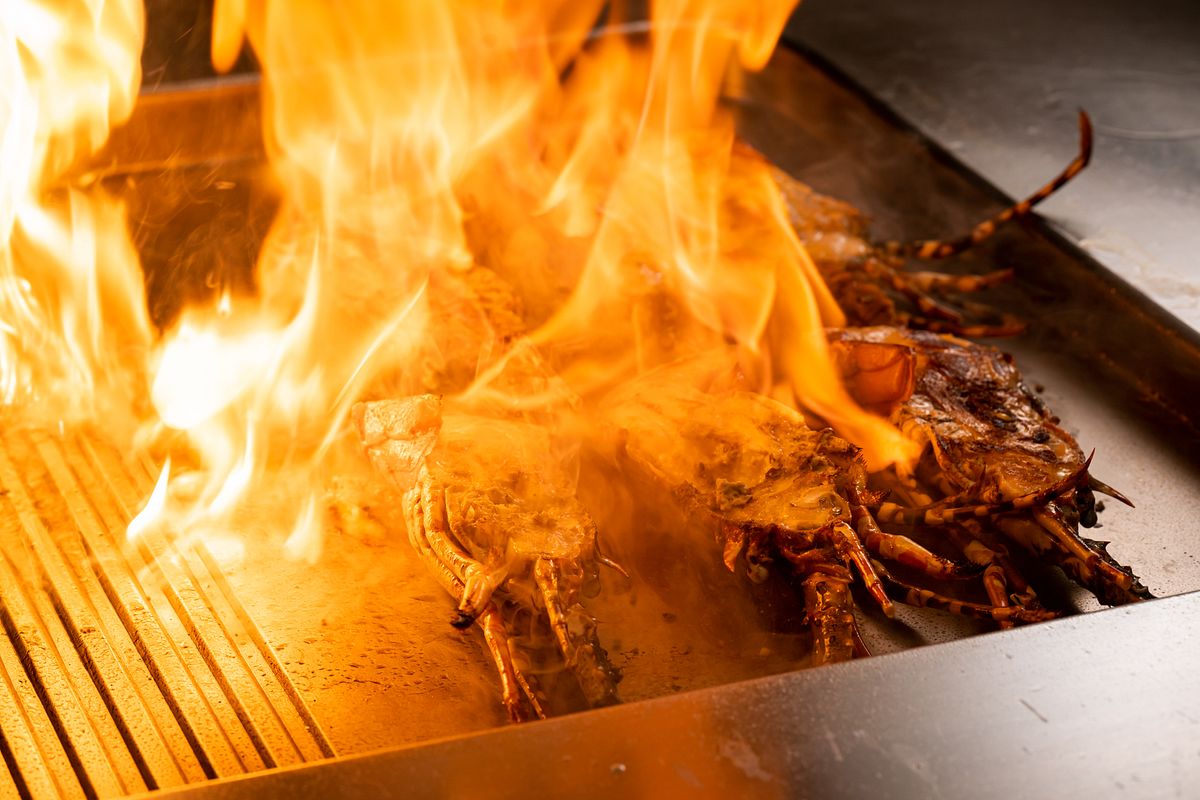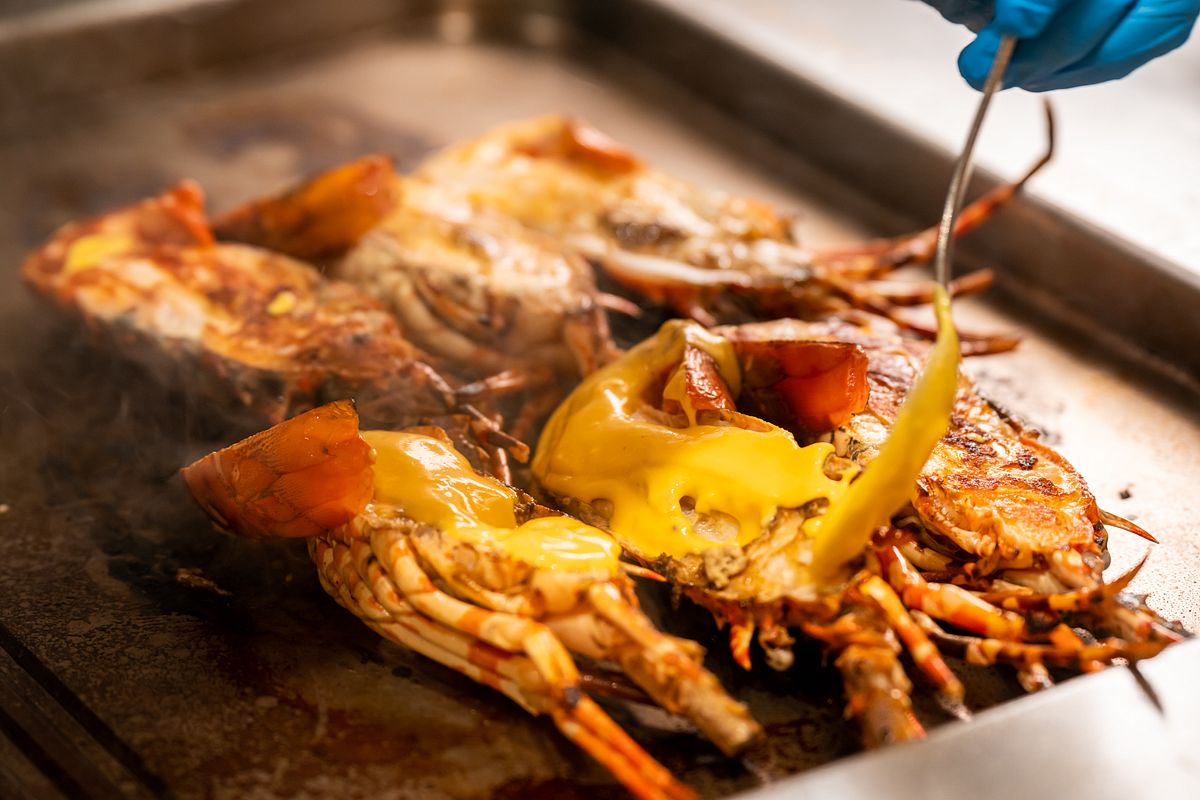 Eat Out with Marriott Bonvoy is back for a food festival so you can savor special dishes across Vietnam until August 31st. As part of the event, Sheraton Saigon Hotel & Towers has 2 limited edition offerings — an International Buffet Lunch at Saigon Café (Daily) for VND750,000 including free-flow detox drinks, tea and coffee, and a Lavish Seafood Buffet Dinner at Saigon Café (Daily from 6:00pm - 10:00pm) including free flow red wine, white wine, beer, soft drinks, coffee, and tea for VND1,450,000. Advance reservation is required. Not applicable in conjunction with any other discount, voucher, or promotion.