Vietnam's rock star Vo Trong Nghia Architects took a break from designing award-winning homes to build something infinitely more special - a large kindergarden which allows children to understand the importance of sustainable farming, design and how to nurture a healthy relationship with the natural world.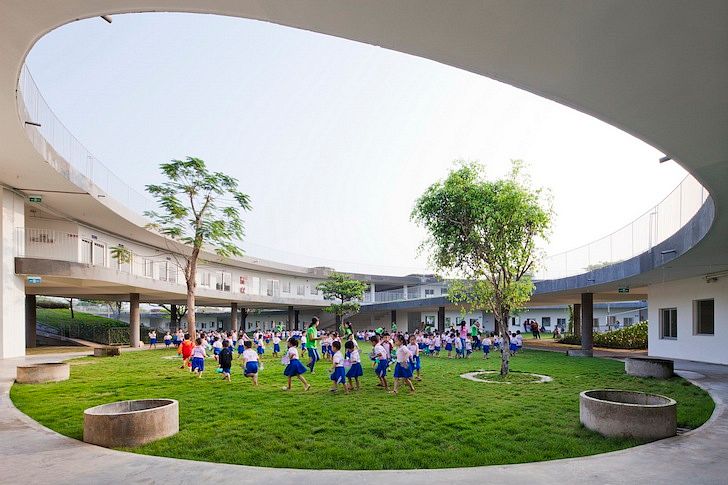 The project, located in Dong Nai, is a prototype of a sustainable educational space in a tropical climate.

From Design Boom:
"The project is envisioned as a model of sustainability set within the tropical climate, [featuring] a fully accessible green roof drawn in a triple-ring-shape creates three courtyards enclosed by the ringed structure, providing safe and secure playgrounds for the kindergarten's occupants. The different levels and gradients created by the building's spiral form offer a series of distinct outdoor learning environments, where children are able to forge a close relationship with the natural world."
These spaces double as an outdoor classroom where children can learn how to grow their own food.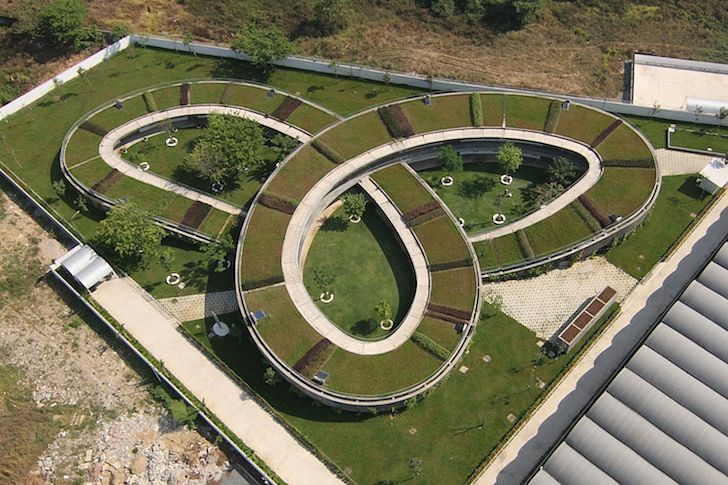 Recycled materials, water recycling, solar-powered heating and other energy-efficient and eco-friendly features are visibly designed into the building to teach children about energy saving processes. The building received a Silver Provisional Certificate as a pilot project of LOTUS, a green rating system by the Vietnam Green Building Council.