With a frantic, rabid fury flickering in his eyes, Charles Manson swerves through technicolor 1960s Hollywood streets, the passengers in his convertible terrified by the crazed maneuvering of a man who would soon become one of America's most infamous convicted murderers.
The scene, depicted via an energetic animation sequence, appears in the first episode of Netflix's recently released How to Become a Cult Leader. Few viewers of the popular new show will think about Vietnam during the many stylish cartoon segments set in America, Japan and South Korea, interspersed amongst historic photos and videos as well as expert interviews. But every piece of animation, essential for bringing the story of famous cult leaders to life, was in fact created here in Vietnam by DeeDee Animation Studio.
How to Become a Cult Leader, voiced by Peter Dinklage of Game of Thrones fame and produced by Los Angeles-based Six Point Harness, represents a milestone of visibility for DeeDee's work, but it's hardly their first project. Since being founded in 2017, they have worked on local and international commercials, music videos, broadcast series and international NGO PSA campaigns in addition to a number of original short films, including the award-winning Broken Being.
It was via one of DeeDee's original short films that I first learned of them. Their three-part re-telling of Truyện Kiều gained organic attention on social media and Saigoneer shared it via brief write-up. Thus, when my brother-in-law in the US was searching for a new animation studio to create the cutscenes for his video game company's Justice League game, I knew who to suggest. After passing their name along, I received exceedingly positive feedback on DeeDee's quality of work, professionalism and general attitude. Intrigued to learn more about Vietnam's animation industry after we had covered Nam Hải Art, which does backgrounds for popular Japanese anime, I reached out to the DeeDee team. Over coffee and a later zoom call, I grew enamored with their inspiring stance on how artists can balance creative visions and commercial requirements and the potential of the animation industry in Vietnam.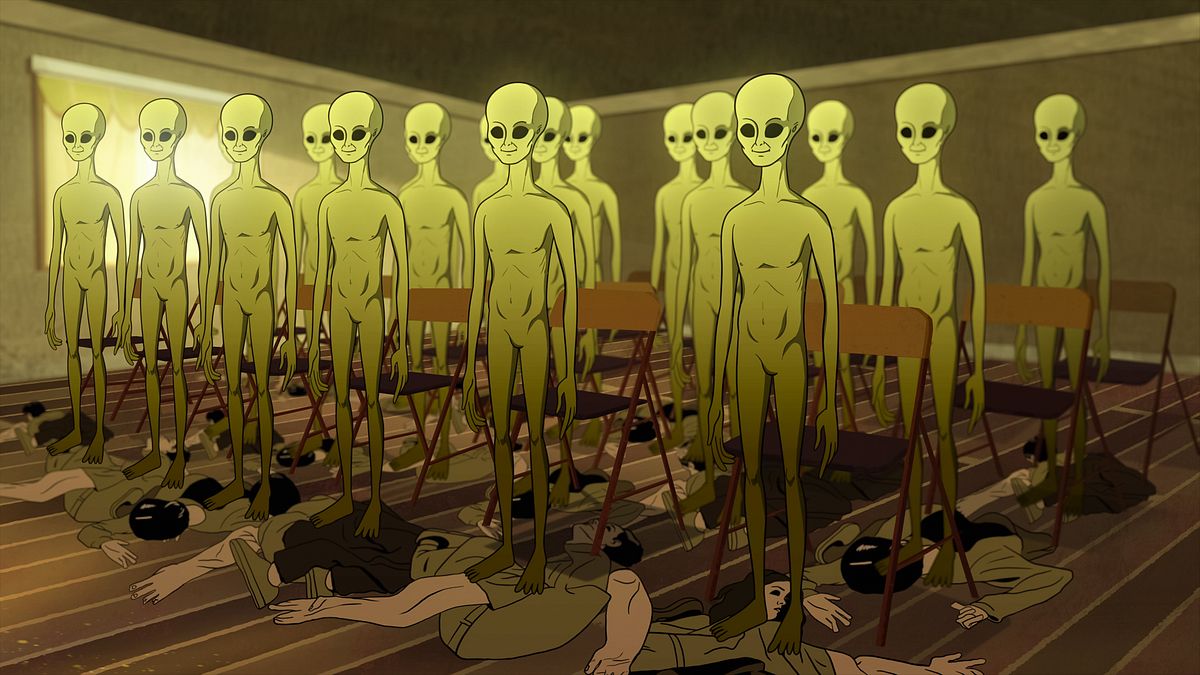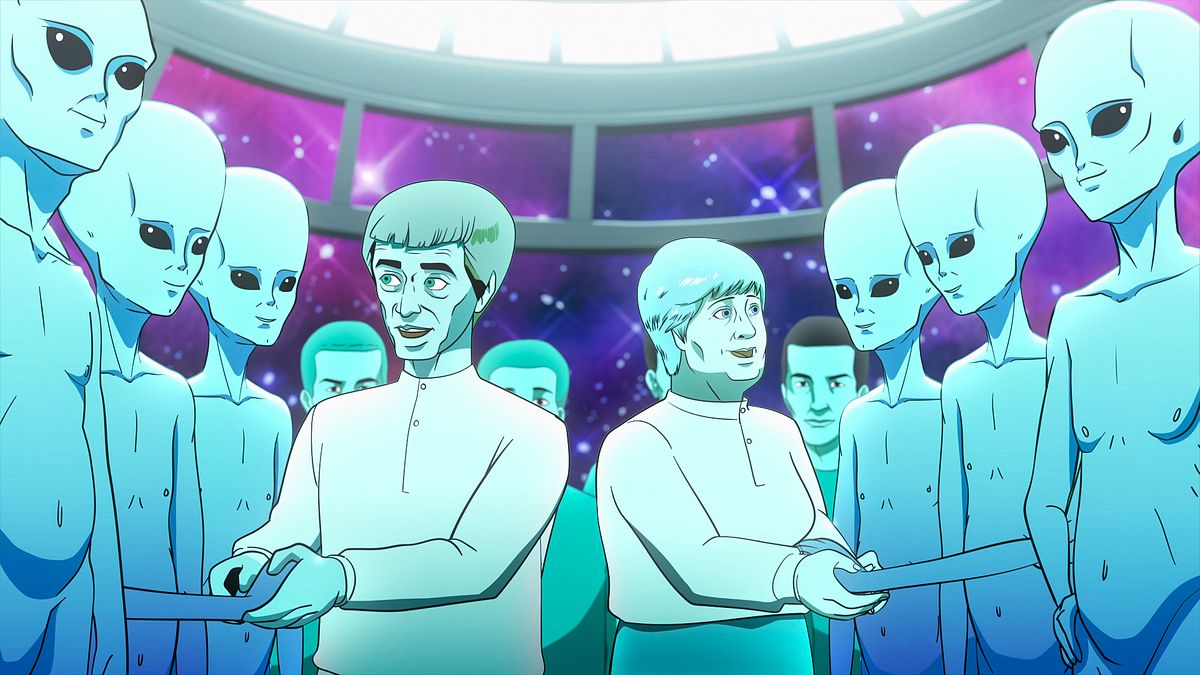 "We don't see it as being put in a box; it's being given a different field to play in," DeeDee's Co-Founder and Art Director Hà Huy Hoàng shared on a call last month regarding how the team of animators deals with being told by clients what styles and parameters a certain project must adhere to. All but the most fortunate artists in any medium must devise a way to monetize their talent, and this often means creating work for commercial entities with strict guidelines, but it was impressive to hear that DeeDee doesn't just put up with this reality, but sees opportunities to grow because of it.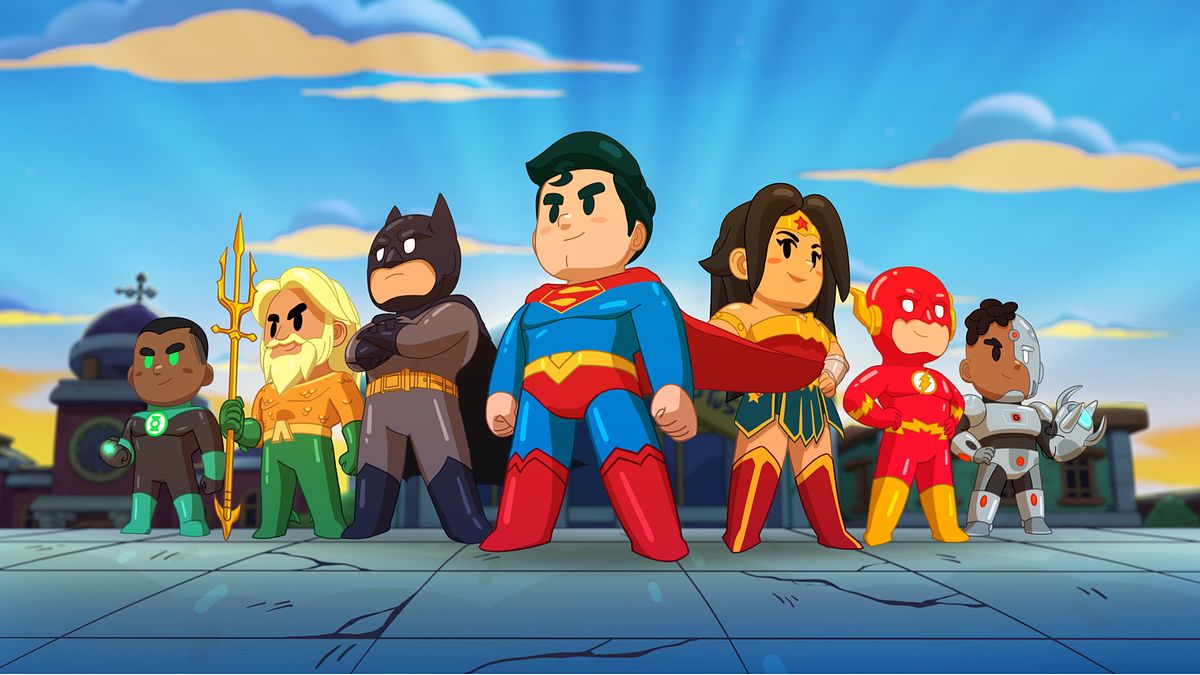 By working for different clients with varied audiences and objectives, DeeDee's 60-person team can expand its stylistic repertoire while securing the funds necessary to create passion projects, and working towards their own goals like creating Vietnam's first-ever full-length animated film and having work included in the Oscars. Co-Founder and Studio Manager Lê Quỳnh Như noted that the team is able to produce work in line with North American cartoons, artistic European styles, and even anime-inspired adult styles. This diversity helps make DeeDee attractive to international partners, particularly because Vietnam is not yet known globally for its animation prowesses, and landing contracts involves introducing their abilities.
Vietnam is home to several other animation studios that share DeeDee's commitment to animation as art and producing the highest level of work, Hoàng says, but many others are simply looking to meet minimum requirements for domestic or international markets and turn a profit. Such a mindset perpetuates the stereotype held by many in Vietnam, particularly among older generations, that animation is not a serious pursuit, let alone legitimate art. True to cultural stereotypes, it can be difficult to convince one's parents for permission to study visual arts in general and cartoons are even tougher.
Hoàng was one of the lucky few to grow up in Hanoi with access to satellite television that broadcast Cartoon Network and Disney. He always loved drawing, but before he plunged into making it his career, he had to fail out of traditional engineering university. Ultimately, he succeeded in following his dreams by studying animation in California, explaining: "It's just a fact that the US is the birthplace of animation as we know it today, as well as the biggest animation industry in the world with billions of dollars to be made off of thousands of animation productions, as well as a lot of schools that provide animation programs. So it's not even a question that I would choose to go to the US for an education in animation."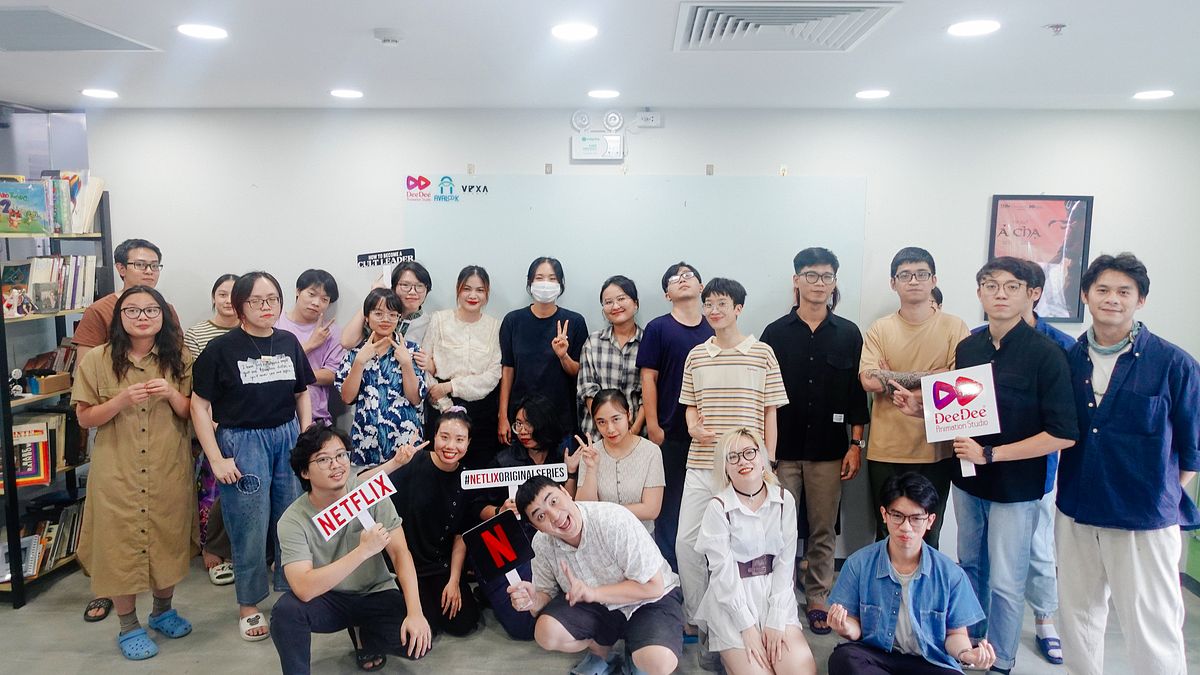 The animation skills and marketing fundamentals Hoàng brought back to Vietnam have proven instrumental for DeeDee as opportunities to seriously study and gain international-standard animation experience remain lacking in Vietnam. Many of DeeDee's animators have no formal animation or even art training and are instead self-taught, fueled by a passion for cartoons and comics with portfolios built in their free time. Because the co-founders were all born and raised in Hanoi, the capital city is the logical location for the studio, but Business Development Director Sylvain Grisollet explains the recent establishment of a Saigon branch has been helpful because the southern city generally has a larger talent pool to draw from.
In addition to the regular training the leadership provides to junior team members, frequent movie nights, shared videos, comics and books that result from the office's collective fandom help further incubate talent. Hoàng sums up the collaborative vibe: "DeeDee has a culture of support and pushing each other up, where everyone feels welcome and safe, where their voice matter and they can feel heard. That's the secret behind every project at DeeDee really, they're all the results of teamwork and putting everyone's heads together to create and solve problems to make the best animation possible."
In addition to learning from one another, each new project, whether client-based or independent, offers the team an opportunity to experiment with new visual styles, storytelling techniques and technical particulars. By delivering high-quality work and maintaining professional standards, they've also been able to expand their role in projects. For example, they originally worked with Six Point Harness for a short Hot Wheels finger skate commercial. Dissatisfied with the animation team they had initially partnered with for How to Become a Tyrant, Six Point reached out to DeeDee to provide the animations for How to Become a Cult Leader.
For the project, DeeDee received all the concept art and storyboards and simply had to animate them. However, in early discussions with Six Point, they revealed such competency and talent, that they were tasked with providing more of the original design and narrative elements for the follow-up, How to Become a Mob Boss, which will hit Netflix early next year. The high-profile Netflix release and expanded role in its creation should hopefully bring even bigger contracts to the Vietnamese studio as their projects slowly but surely grow in scope and complexity.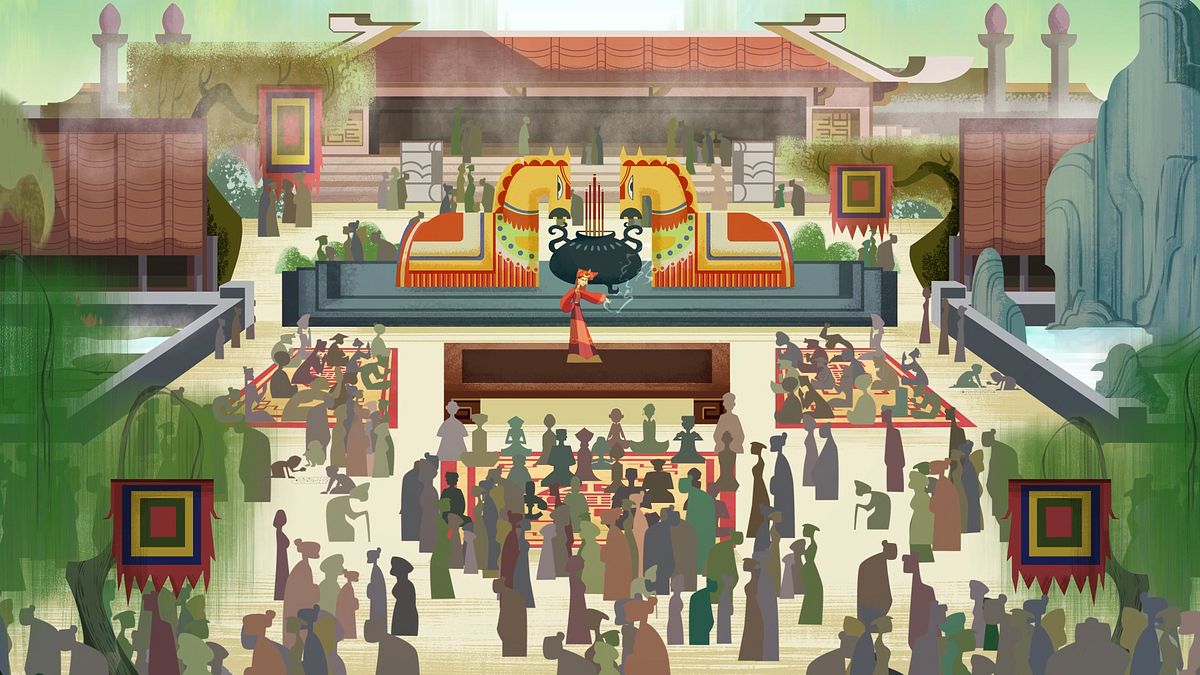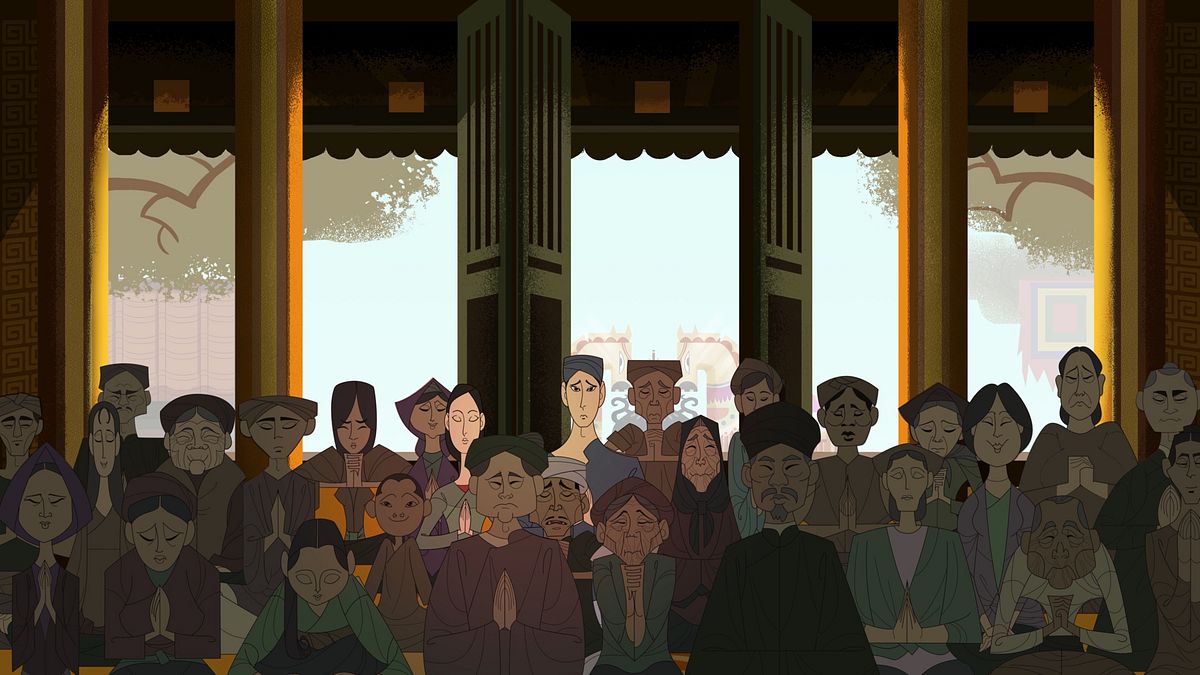 While noting some challenges due to the state of the global economy and the writer's strike in America, Sylvain expressed optimism for DeeDee and Vietnam's animation industry. "We've been in a sort of golden age of content for the past few years with the coming up of new content players, including platforms such as Netflix, Amazon, and Apple. But also comic book publishers, toy companies, and game developers who are now creating live-action and animated content to promote and expand their properties. More shows, including animated shows, have been commissioned than ever before," he says.
This commercial potential is balanced by the creative opportunities DeeDee can explore with Hoàng noting his goals for the upcoming year include working on more original and independent projects. And indeed, the team is currently pitching an original television series for children at the moment. But regardless of what specific project the team is creating, client work or IP, Hoàng sounds overjoyed discussing it because, as he says, "I just want to draw — I love it."