Ever wonder what school in Hanoi was like before the advent of smartphones or even simple calculators and other basic electronic devices?
These photos from the 1920s show French lecturers giving lessons on maths, science, art and various handiworks at an all-girls school in the capital. Others show the simple dorm room students slept in. One photo reveals a curious gymnastics routine in the courtyard, where pupils climb a rope ladder hanging from a tree.
It's unclear where exactly the institution is. The French captions merely state it is a "normal school" in Hanoi in the 1920s. All of those studying wear traditional dress and appear to be very well behaved.
Take a trip back to a Hanoi school almost a century ago below: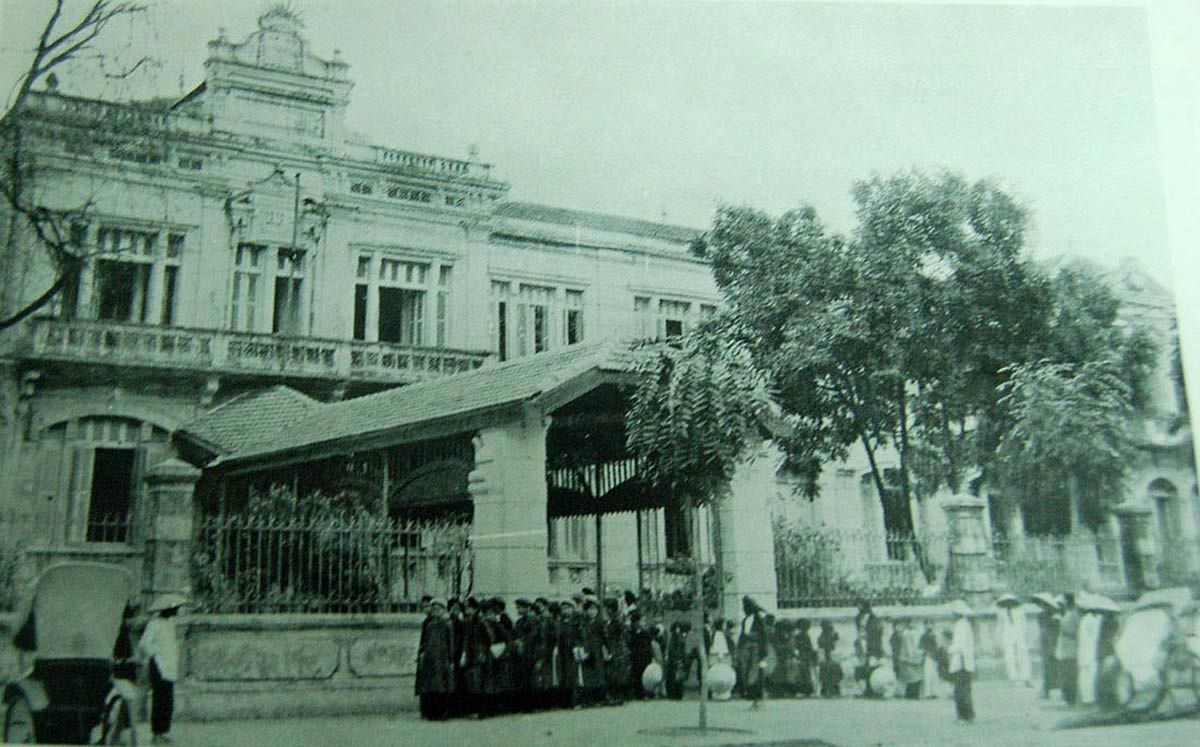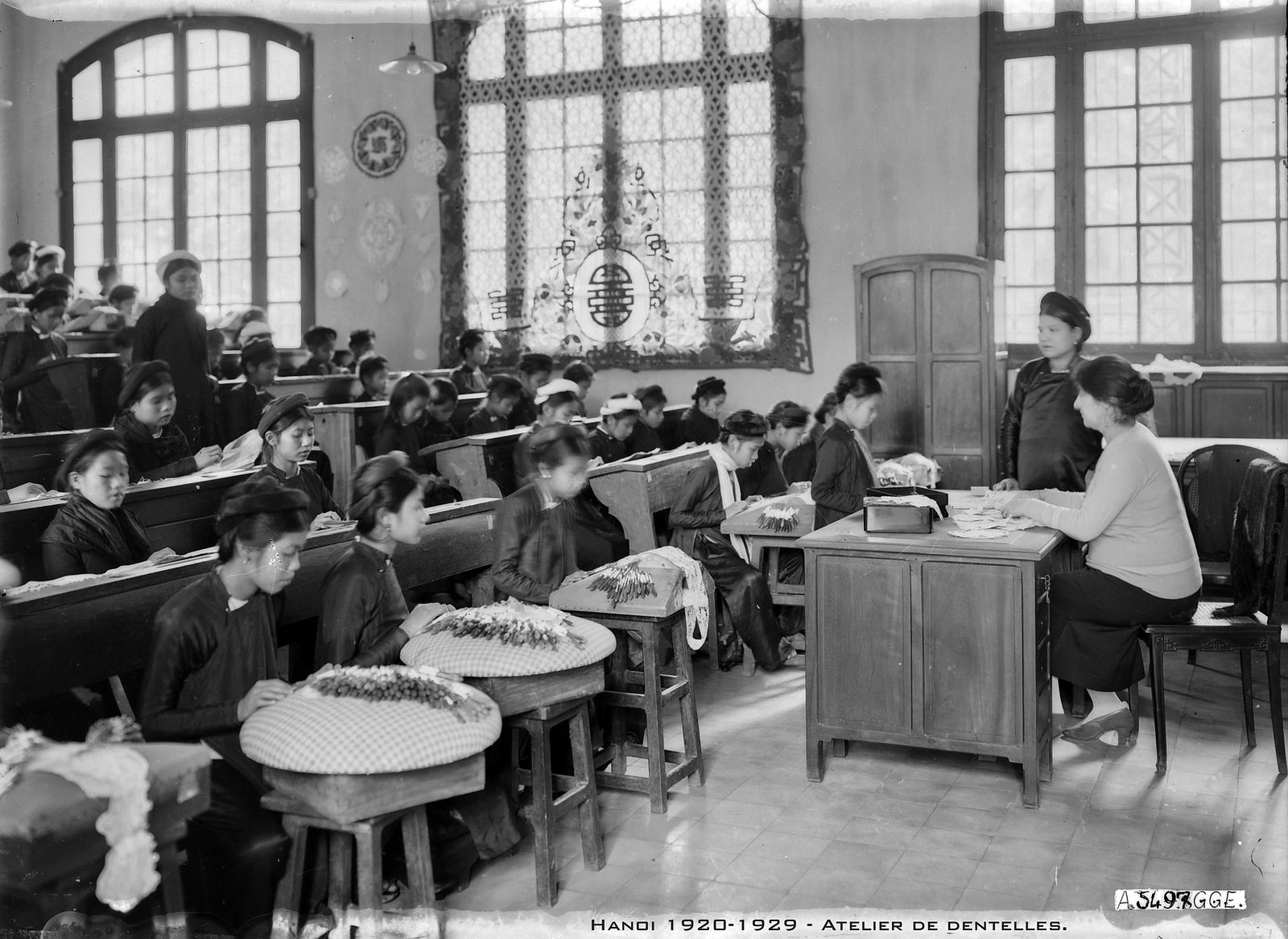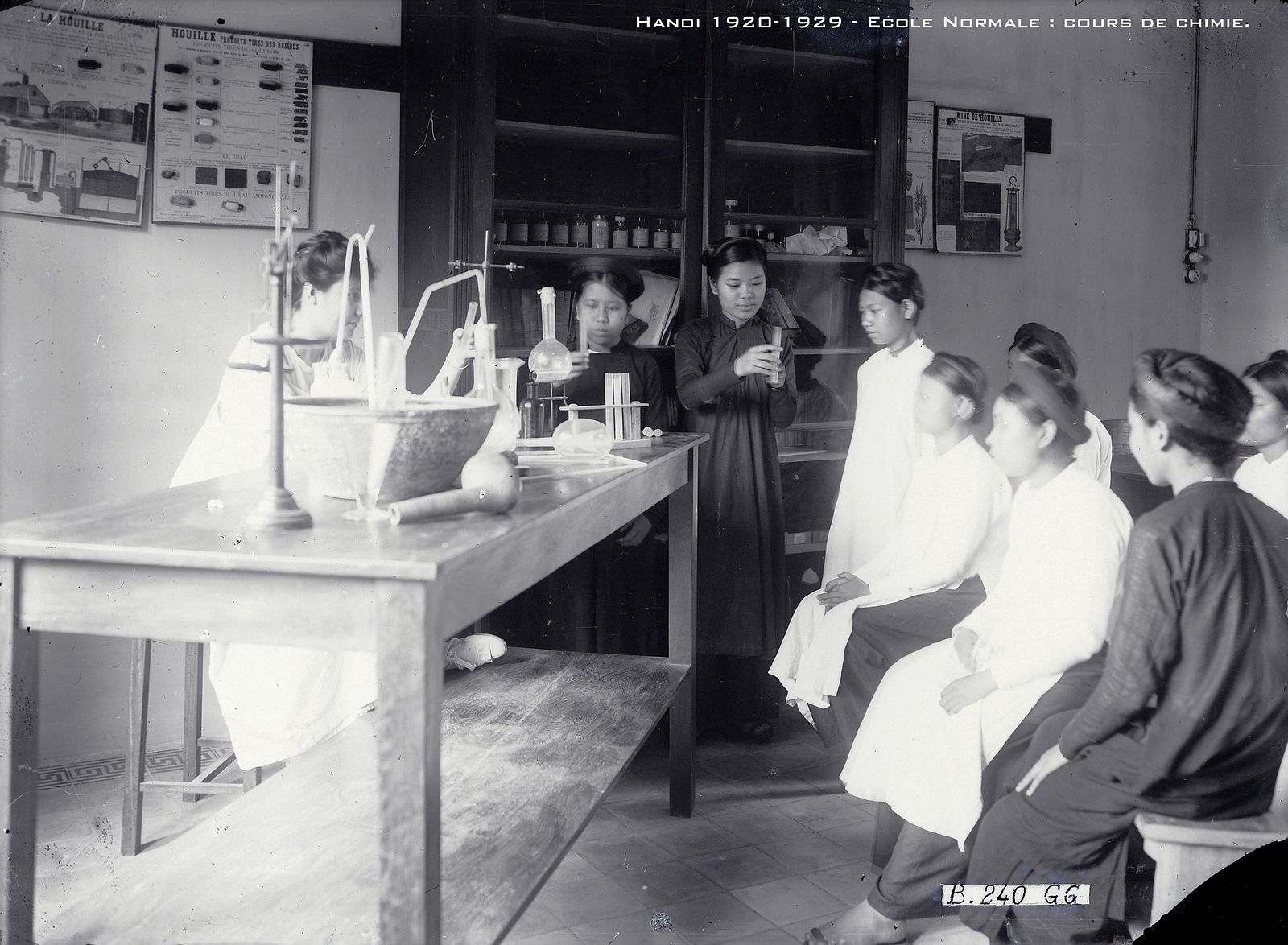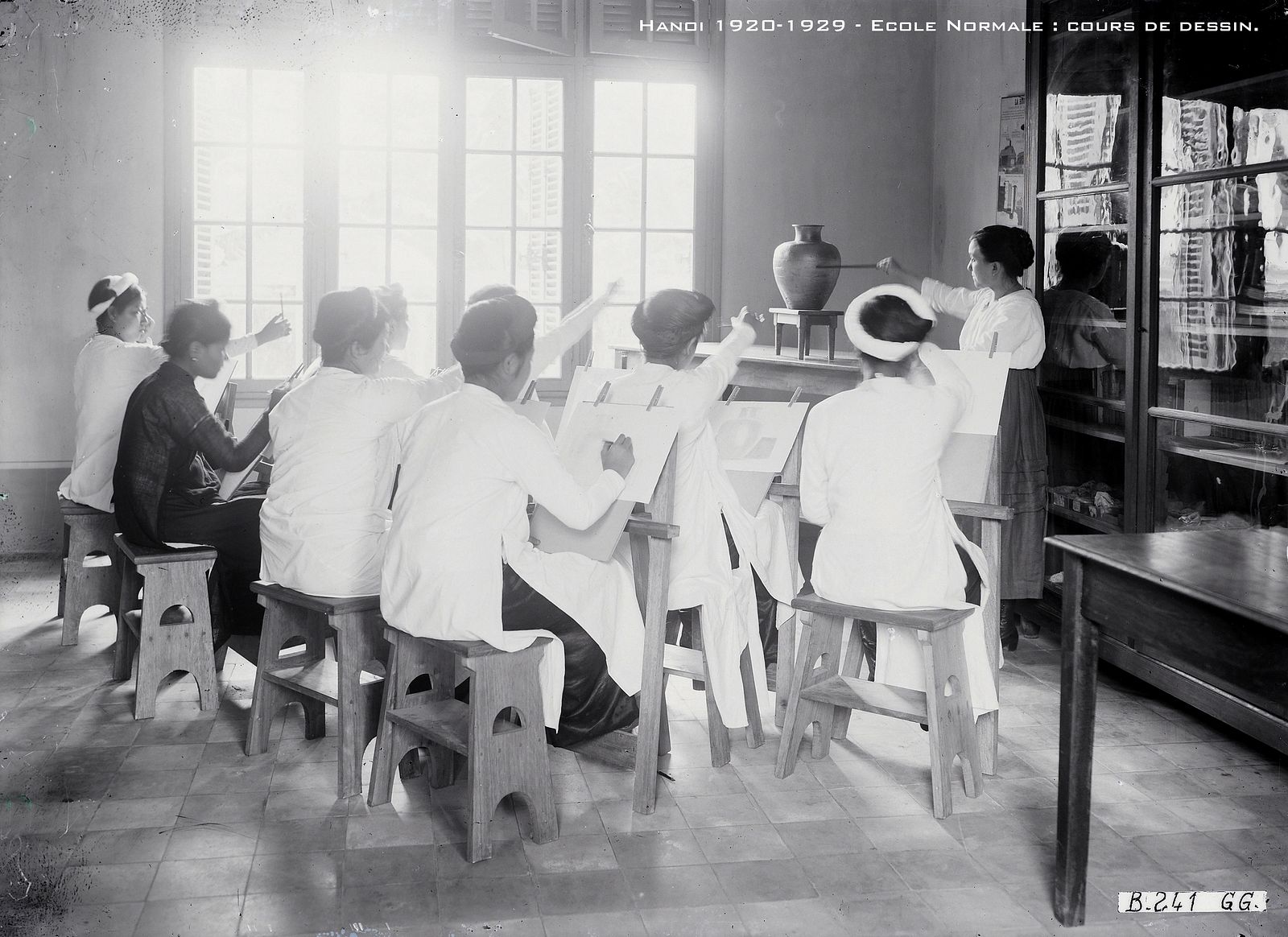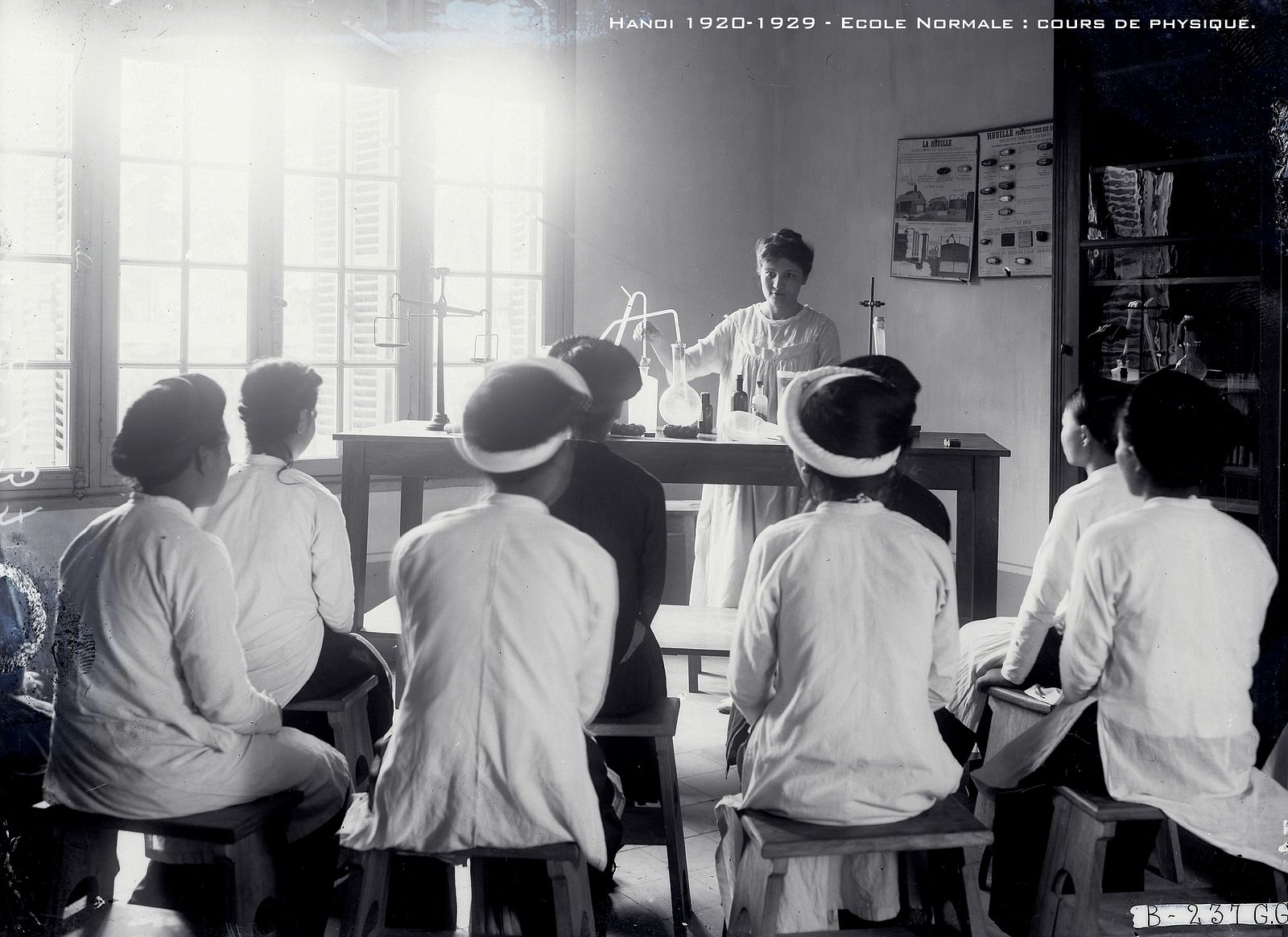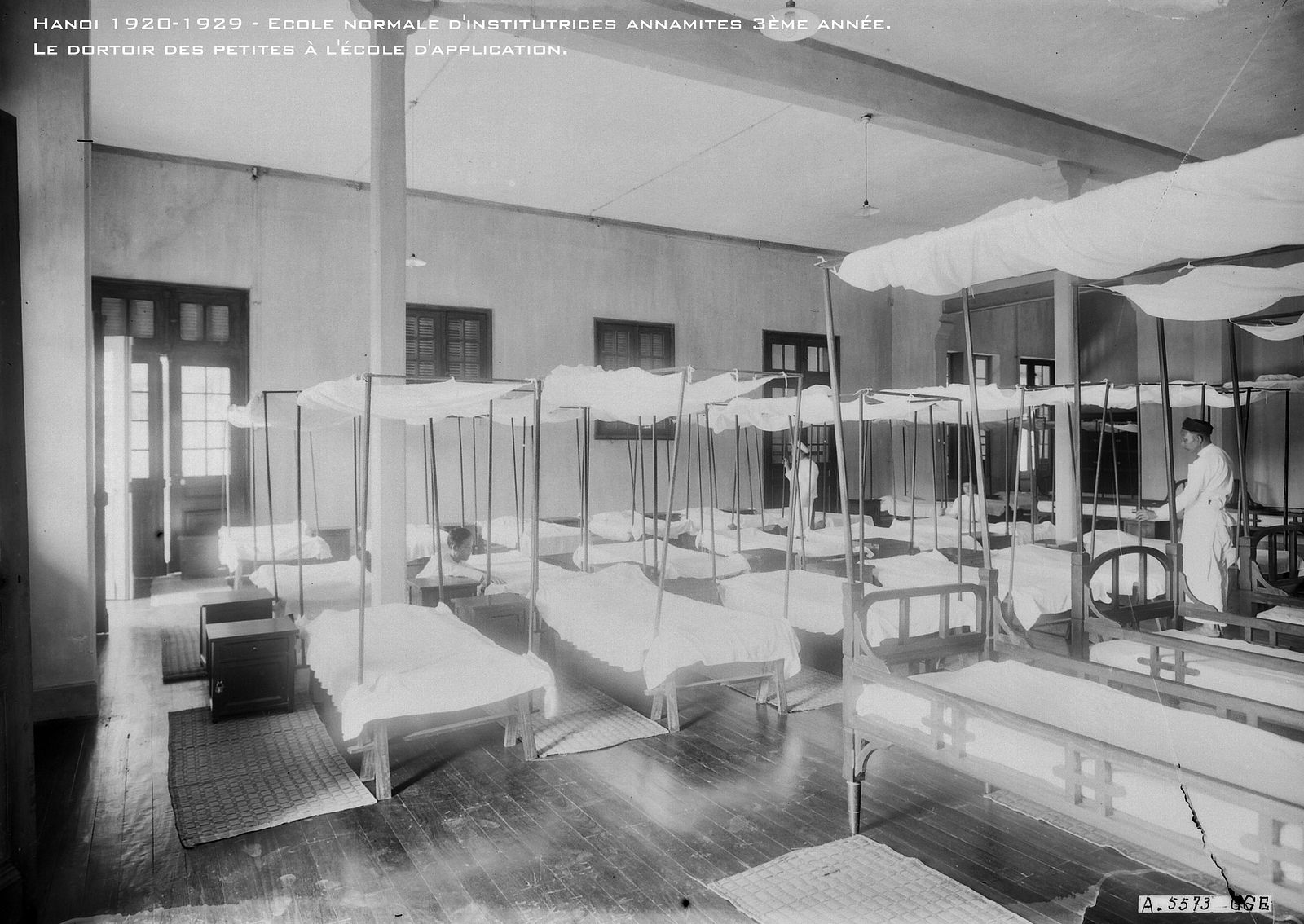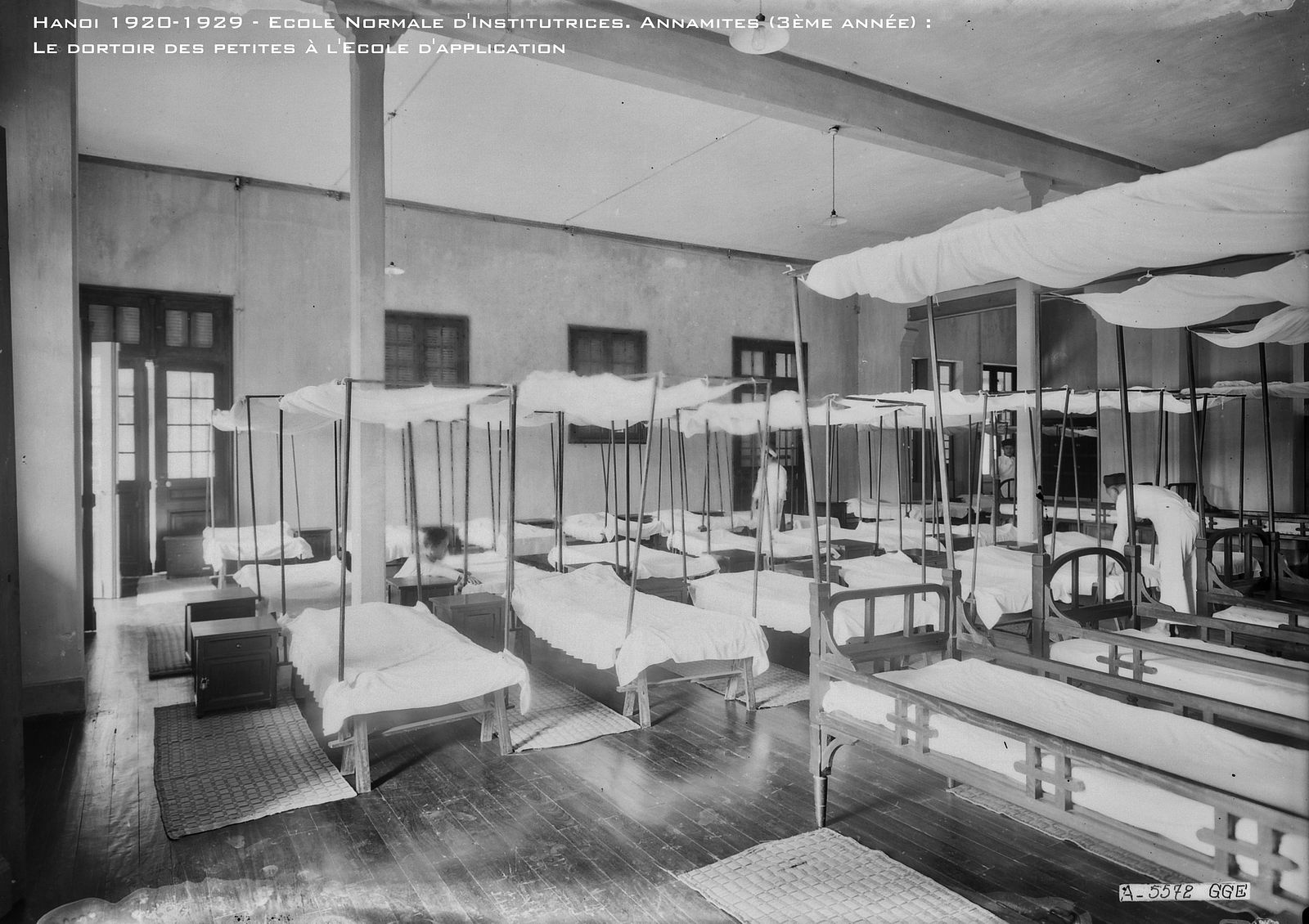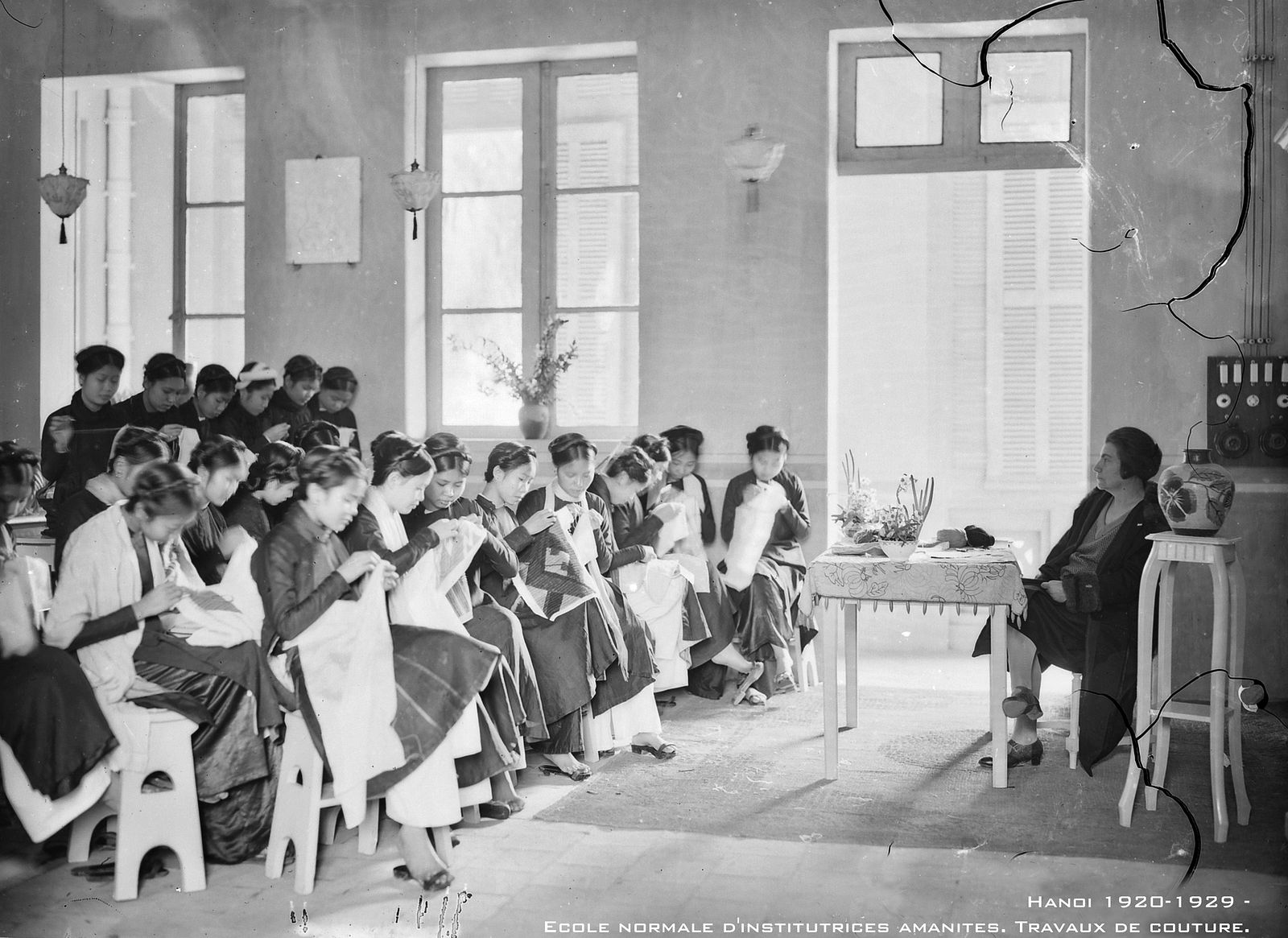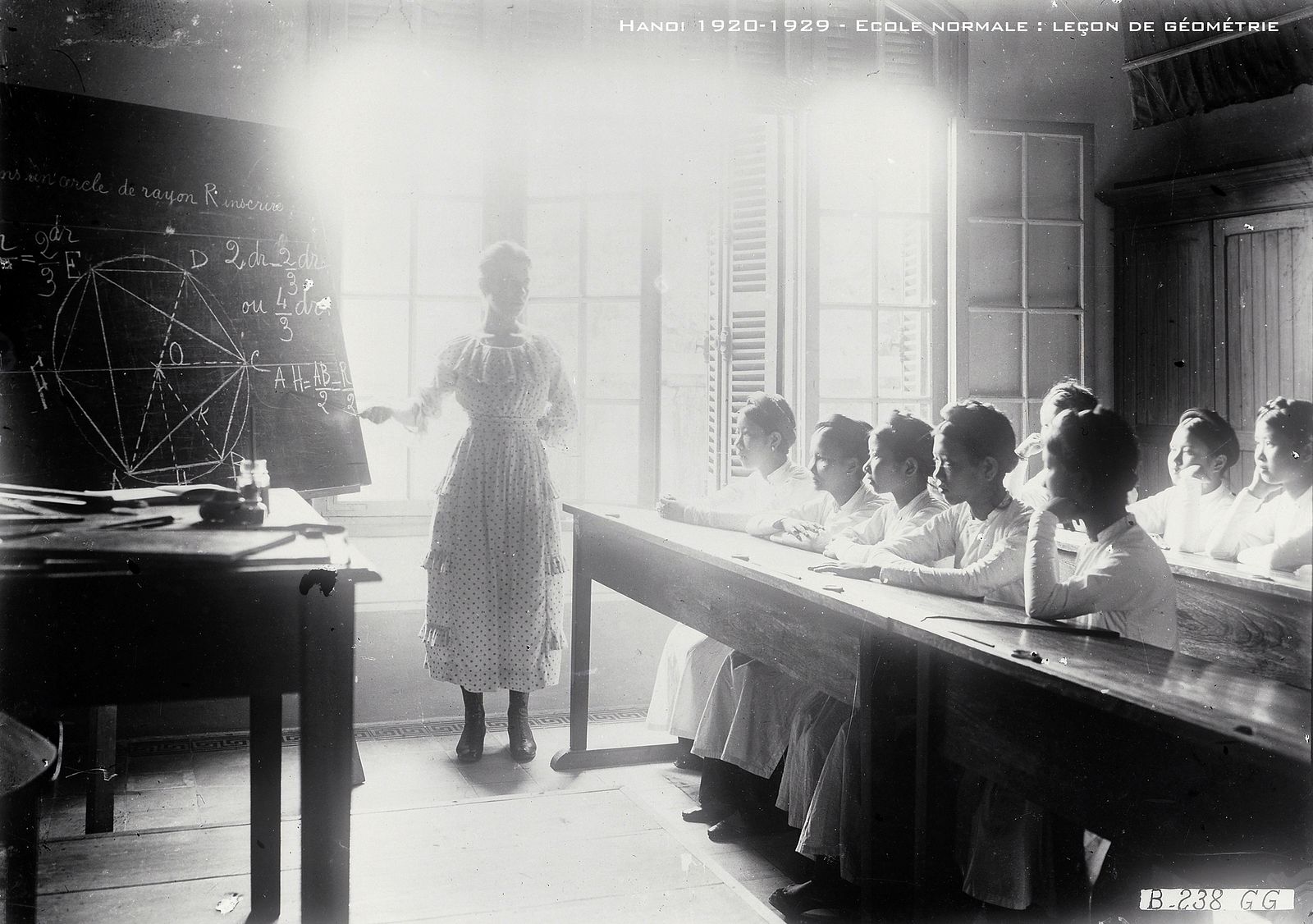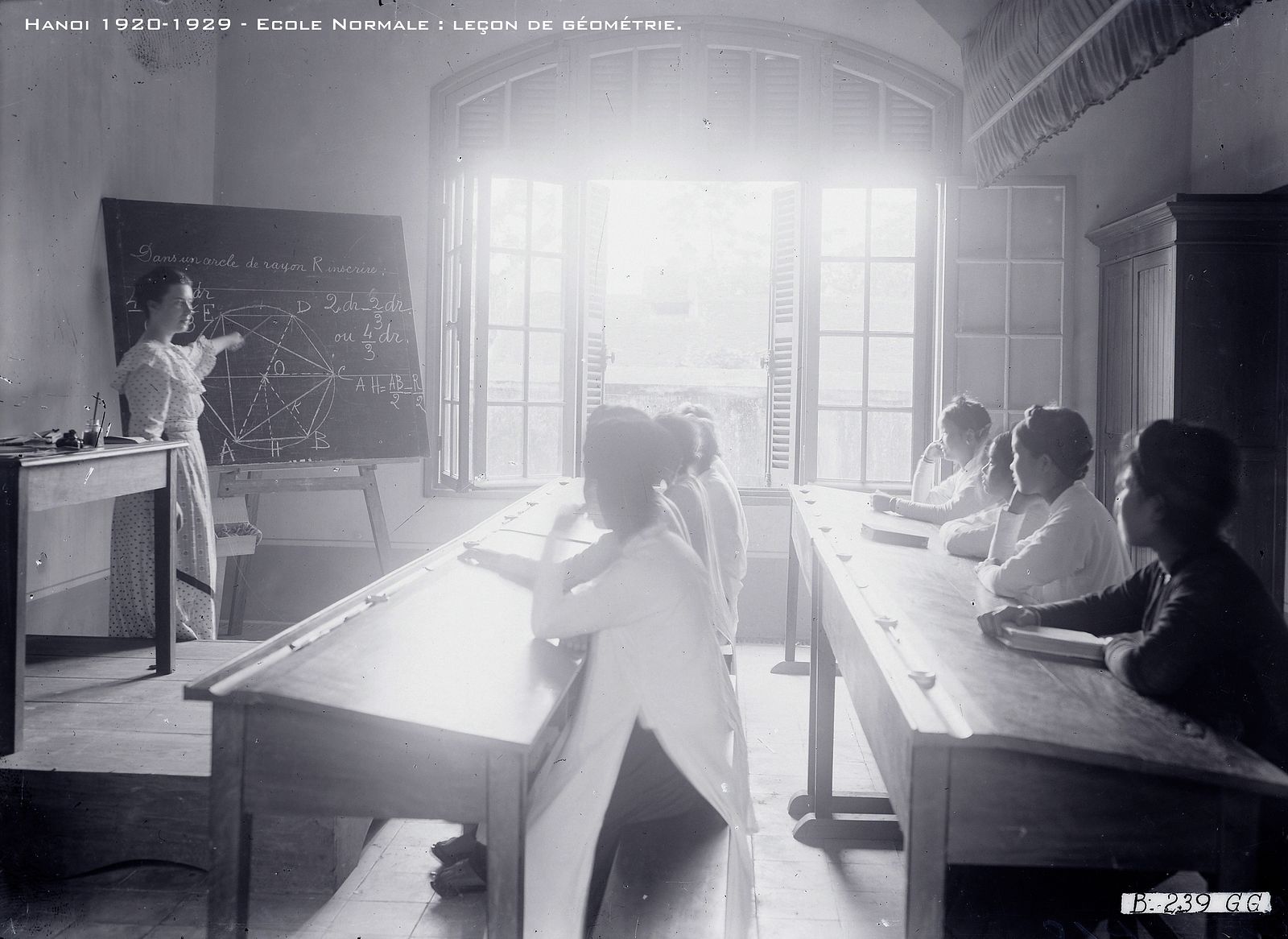 [Photos courtesy of Flickr user Manhhai]
---

Related Articles:
---