I stood on the top floor of a building on Khâm Thiên Street, feeling grateful for the cold air. I came out here to take a break from the other side of the floor, which was divided into three rooms — three dance studios.
In one studio, five middle-aged adults were in a sports dance class. In the other, around 10 teenagers were practicing K-pop moves. The one in the middle, where I came from, was blasting house music, with close to 100 people inside.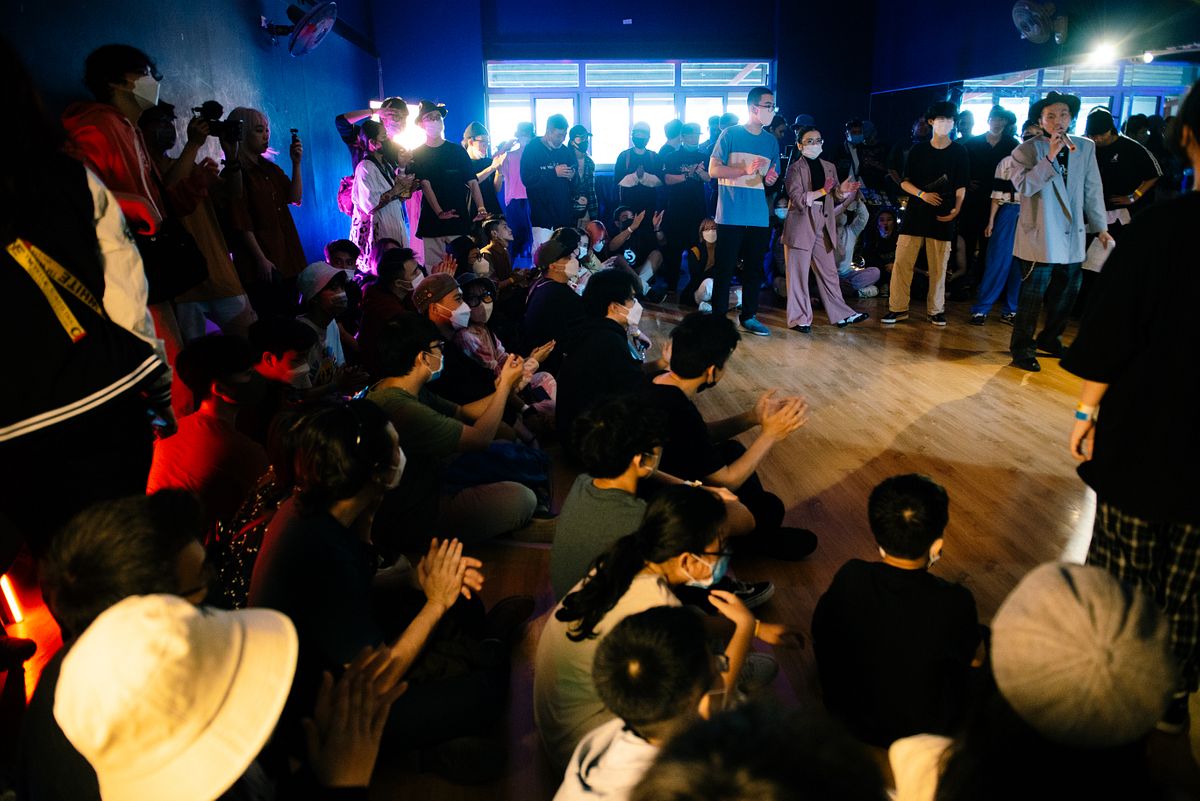 The middle studio wasn't hosting a class, but a dance battle. Coming here, I originally planned to be a fly on the wall and observe the house dance community. But the spirit of the room was so vigorous that I got caught up and jumped on the dance floor, even though I had never danced before in my life. It was impossible to resist the pull, and I didn't want to fight it anyway. I finally grasped that feeling all these dancers had been telling me about.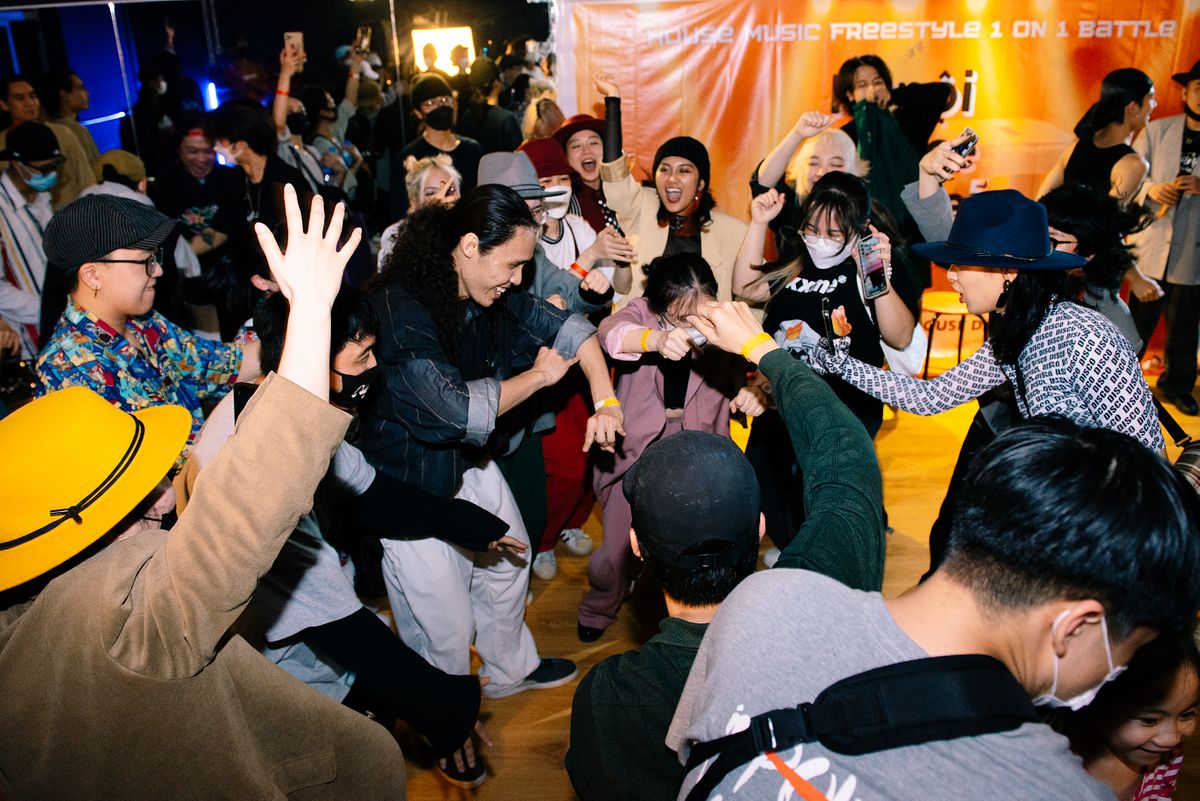 A few weeks before the battle, I caught up with some dancers in a coffee shop. "When dancing to house music," Linh Tôn said, "I feel happy, free, like I was…high. And house music itself is more pleasurable than other genres because our brains like its speed. It gets us high! I read that somewhere, but you should probably verify that online."
Linh Tôn wasn't too far off from what science had been learning about how music could affect our mood. House music typically has a speed of 120–130 beats per minute (BPM); a study has shown that a tempo of 120 BPM with a rhythmic beat can induce the feeling of happiness.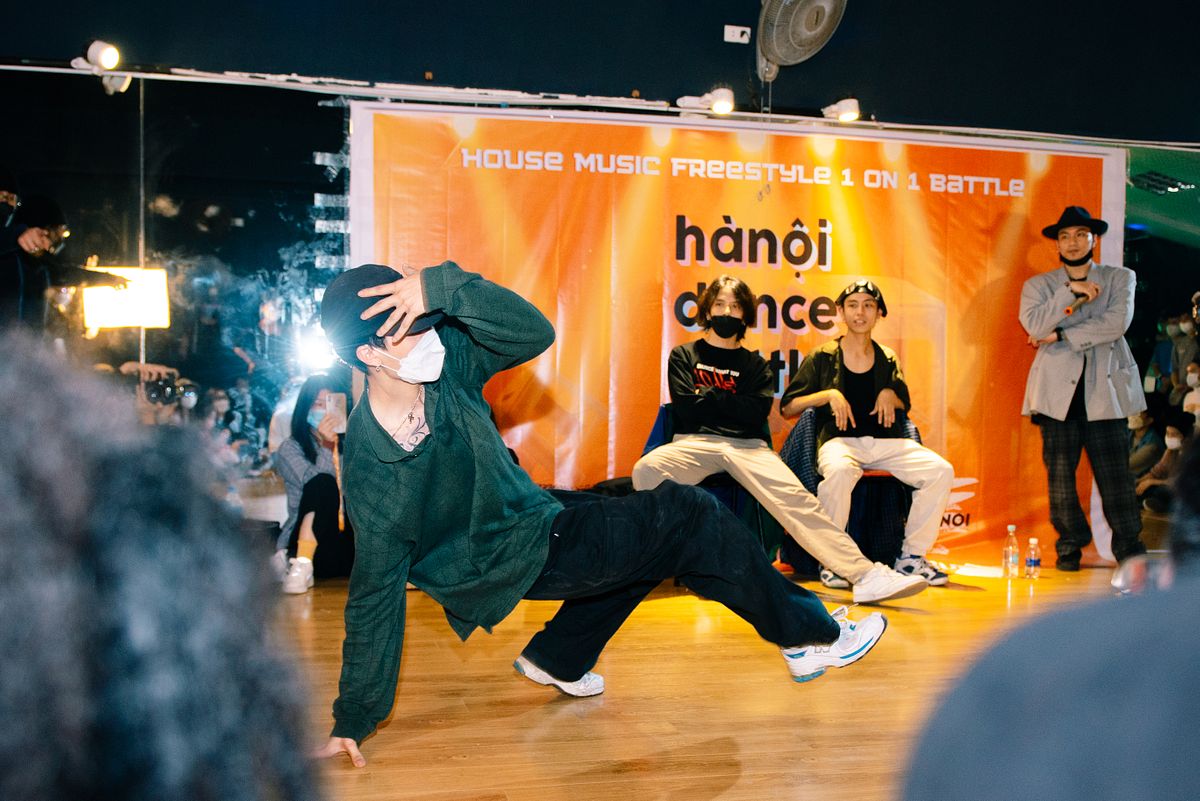 Sitting next to Linh, Đỗ Minh Anh — nicknamed Vịt, or Duck — chimed in: "When listening to house music, we feel freedom. We get to let go and be free, we get to float in the music. I love that feeling, that's probably why I like house dance."
"But why house dance?" I asked. "Why not other types of dancing like tap dance or ballet?"
"I studied at the Dance Academy," Vịt answered. "I learned ballet there, and now I'm also taking a tap dance class. Our community is like a buffet, each dish has its own flavor. House dance has the flavor of freedom; it's not as structured as ballet, it's not as small as tap dance."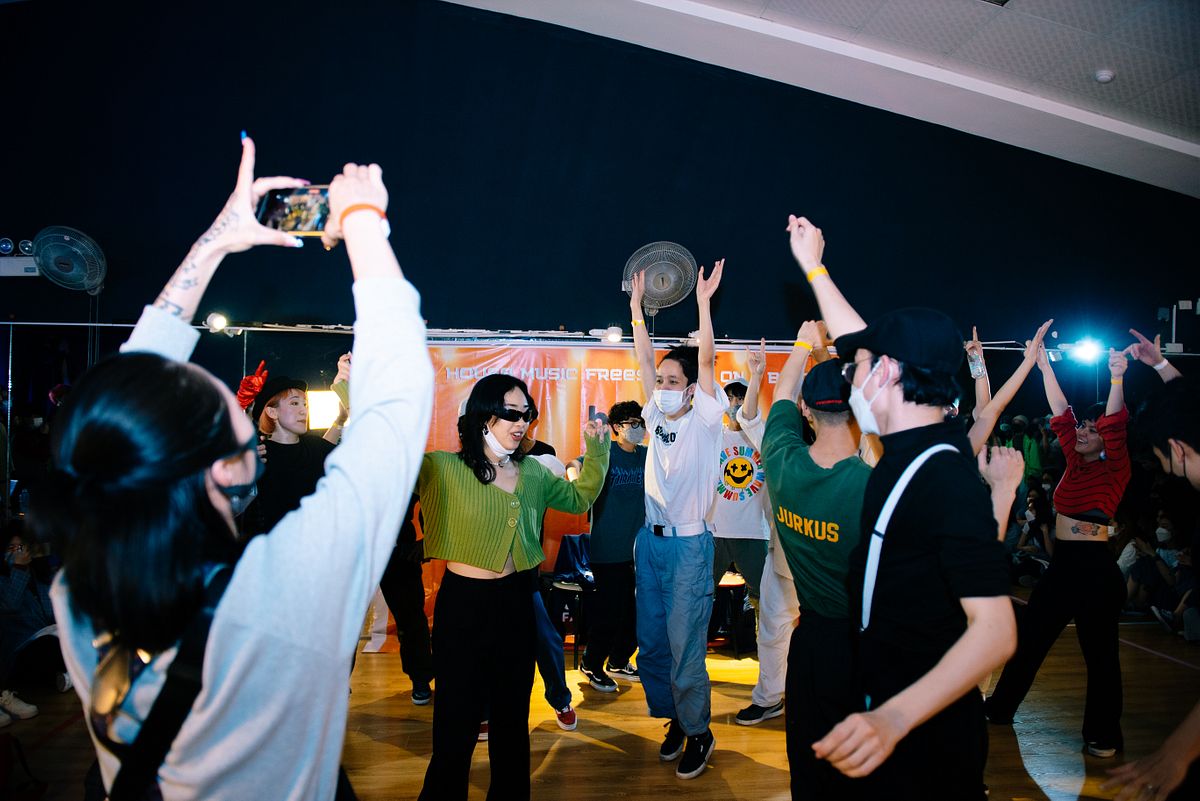 Linh added: "Also, house music started in the clubs, where there are all types of dancers and non-dancers. It doesn't have a limit, like ballet has to be like this or hip-hop has to be like that. With house, you just dance."
"For me, sometimes I learn some house steps but I don't do house dance, I do popping," Phạm Đức Anh — who goes by Red — the final member of our table, spoke up. "But I have listened to house for a long time now, even before I started dancing. I just like it. It's hard to say why. Like if you have a lover, why do you love her and not another one? Even when the other is hotter, why do you love this one?"
"Don't ask 'why' when in love!" Linh declared.
Linh, Red and Vịt belong to a team called House Dance Hanoi (HDH), they come together every week for a dance session. They also run events to promote house culture. They organized the battle that I was at — a playground for all to display their skills. There were more than 50 contenders, and each had their own style of dancing: locking, popping, breaking, hip-hop, etc. But one style in particular gave me a whole new view of freedom.
"Waacking was born in the gay bars of Los Angeles," Nguyễn Văn Minh (pseudonym), a competitor, told me, "and the moves of waacking are closer to the feminine side…I love all that is willowy and beautiful. Waacking feels natural to me because it aspires to beauty. And waacking is opening your body, let it be free. It is liberating!"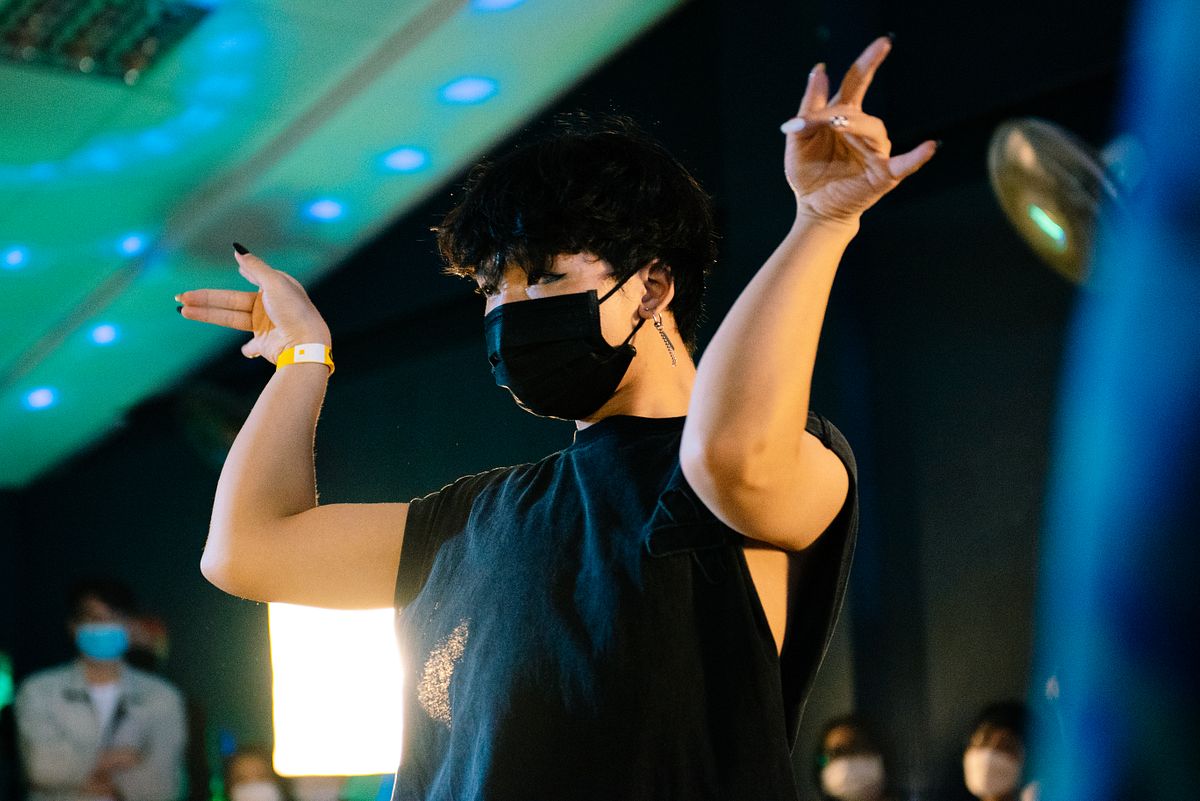 Though Minh hasn't come out yet to some of the people closest to him, he has learned to accept this part of himself. "I think being gay is actually a catalyst for me, it is the characteristic for me to open everything. I am not tied to the social pressures of a man or a woman. I don't have to be the provider of the family, I don't need to be gentle and sweet, I can just be myself. And maybe only because I'm gay that I came across waacking. If I had been born straight then maybe I would not have danced at all."
Some dancers didn't just stick with one style but combined moves from different forms. Vũ Hoa Cầu, another HDH member, told me that his was a combination of house, soul, popping, and even some martial arts moves. "You just pull out whatever you have in a battle," Cầu said, "but the most important thing is to feel the music and express yourself."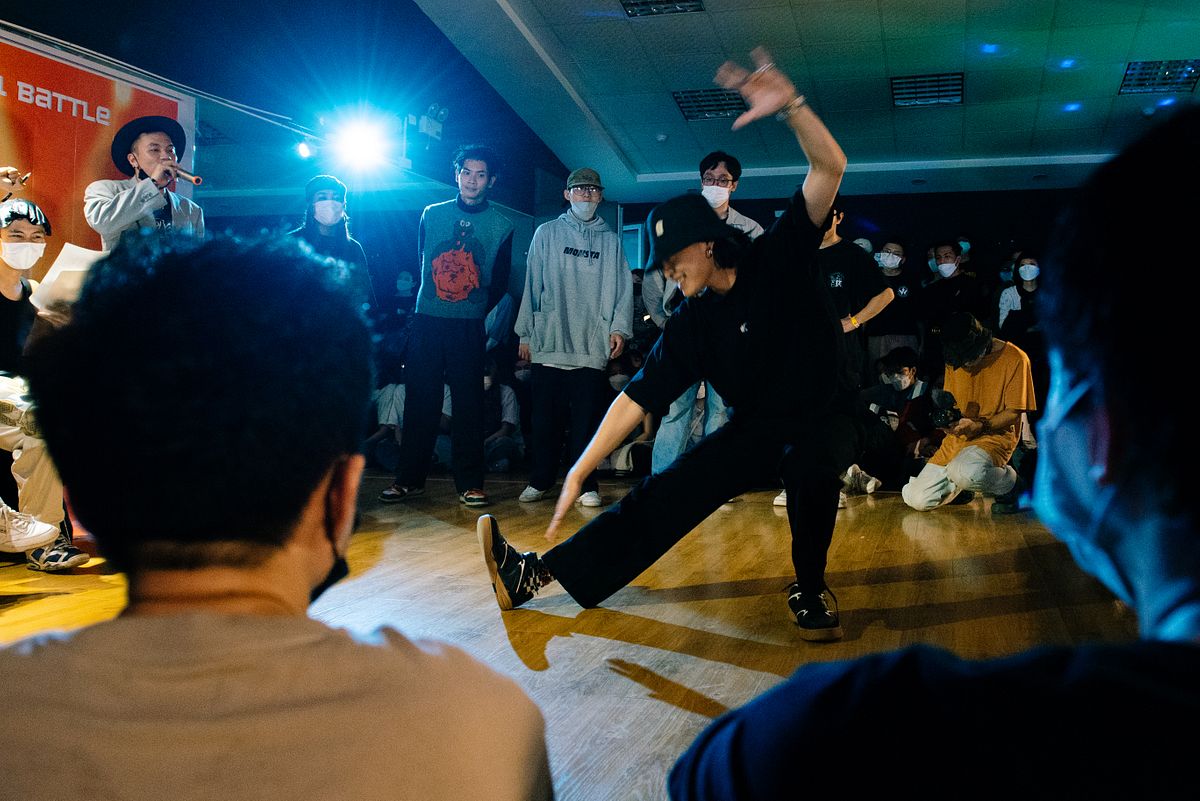 I quickly realized that he was right. The best dancers reacted to the tiniest changes in the music. They were so in-tune that they could predict a change of rhythm or when a drop was coming. It was like a battle of who can be the most present.
In between battles, there were showcases by different dance crews. HDH had a show, too. Their performance wasn't just dancing, they were telling a story, a love story between four people, it seemed to me. They looked so happy, like a bunch of kids playing together. The whole room was enthralled. Then, towards the end of their performance, they started pulling people up on the floor to join the dance. I got up, too. For a moment I was one with the crowd, flailing my arms around and floating in the music. I was so touched that tears ran down my face. My nose was running, too, but luckily no one saw that because I was wearing a mask.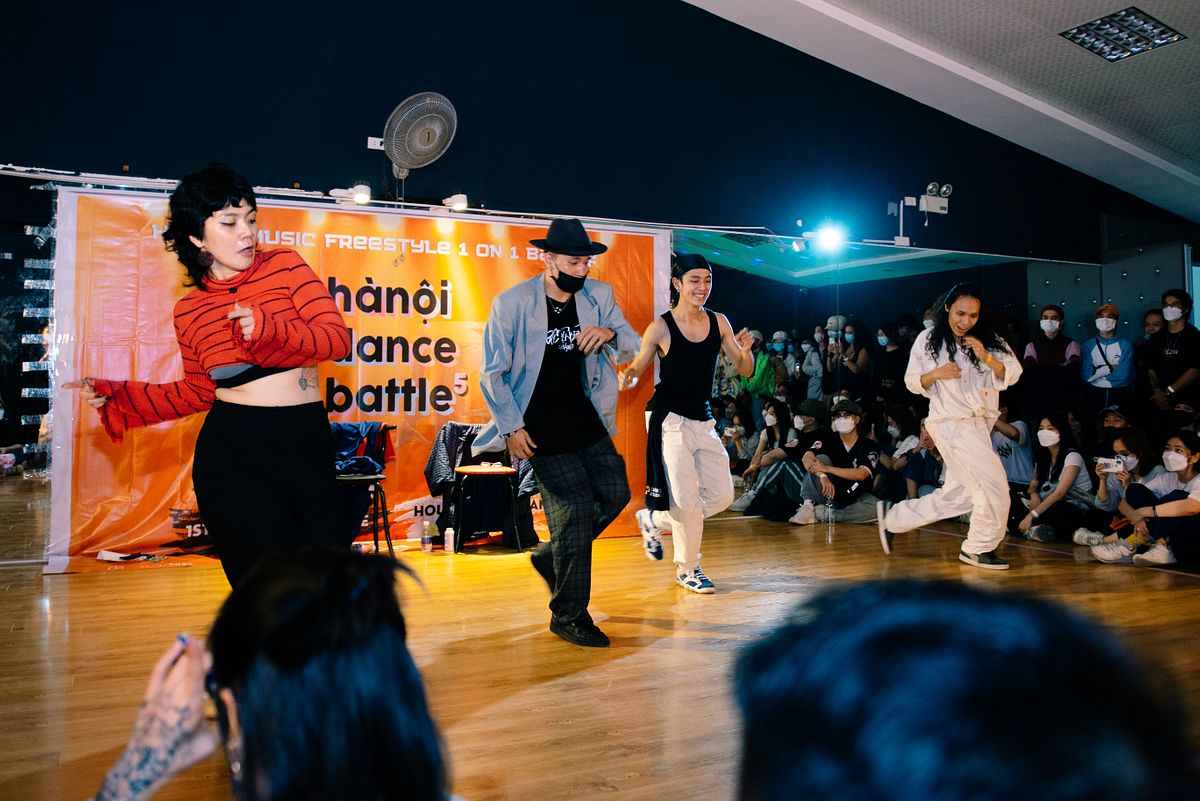 At the end of the battle, Cầu was crowned the champion. But from what most people had told me, winning or losing wasn't important. The important thing was being a part of the atmosphere. I had a massive headache leaving the studio, I guess I'm just a bit too old to hang with these kids. But the adrenaline that I got from being on the dance floor was still pumping in my veins by the time I got home. It was exhilarating to be so free; it was ineffable. And if you want to try it out for yourself, House Dance Hanoi is more than happy to welcome new people.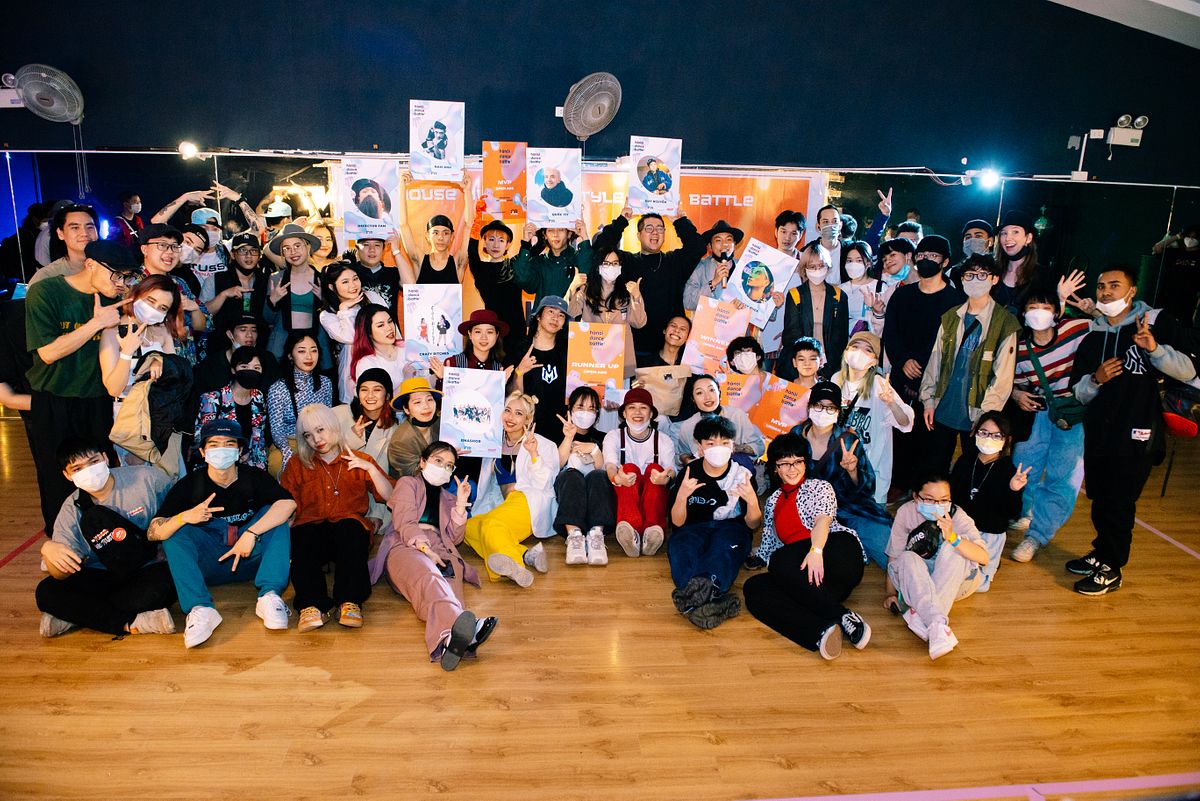 Follow House Dance Hanoi on Facebook to learn of their many activities and how to join.