Peter Do, the recently named Creative Director of the storied fashion brand Helmut Lang, enlisted writer Ocean Vuong to provide text and photos for his debut collection.
Models strode across a concrete floor painted with original text written by Vuong during the collection's September 8 launch event in New York. "Your car / was my first / room," "Our clothes / on the floor / like stepped-on / flowers" and "Con nhớ mẹ / nhiều lắm / con xin lỗi / con làm mẹ buồn," were amongst Vuong's poetic musings, some of which were also printed on the shirts as covered by Dazed.
The famed author of three books, including 2022's Time Is a Mother, used the event to debut his photography. Vuong revealed via an Instagram post that he fell in love with taking photos before he ever began writing poetry. Some of his photos were printed on scarves given to the show's attendees as well as used on promotional materials.
Vuong shared: "I could not think of a better time to 'come out' than through this historic moment wherein, for the first time, a Vietnamese American is at the helm of this radical and groundbreaking fashion house—and one with such an immensely beautiful mind and heart as Peter Do. My work here has been treated with utmost respect, care, and dignity and I'm truly proud of what we've accomplished and can't wait to share it with you."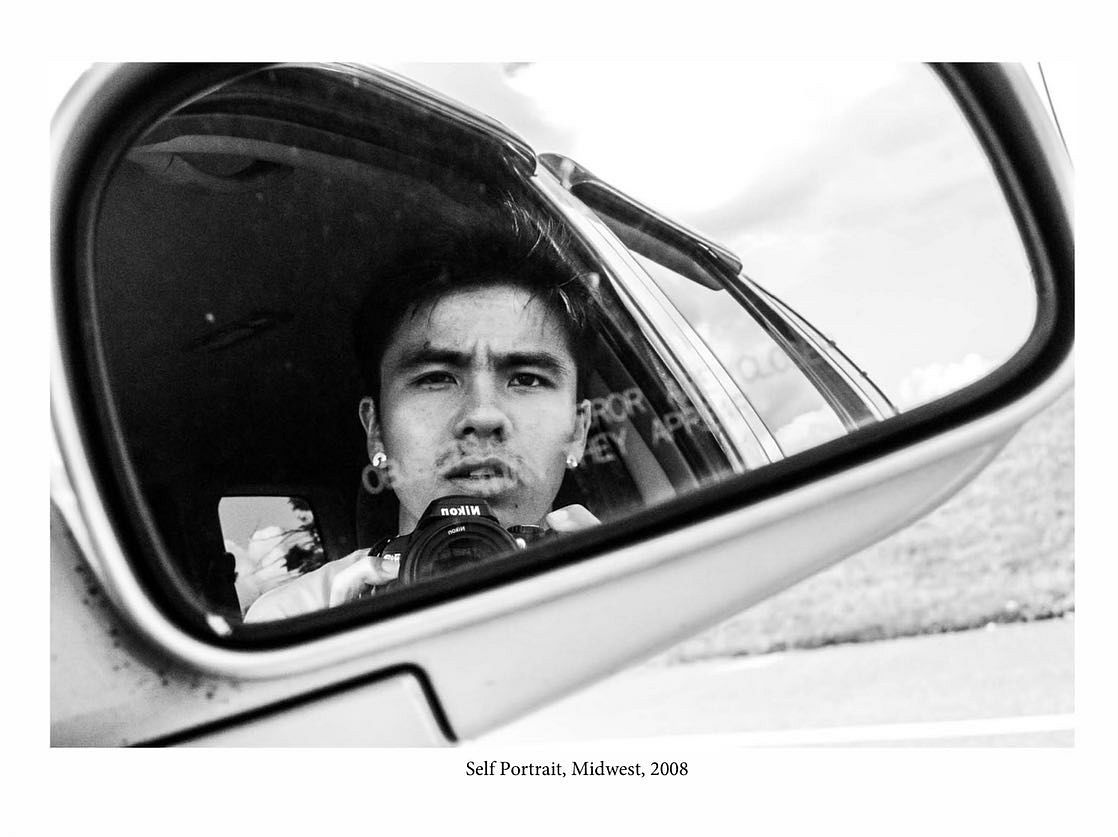 Vuong also penned the introductory text for the monochromatic collection that Do based broadly around the theme of cars. Accompanied by a self-portrait taken 15 years ago, in it Vuong touches on the significance of cars for the American psyche as well as members of the queer community. He goes on to note: "The car, if nothing else, is a room that gains the miracle of movement, a room that's also a portal, allowing us to escape this world into another without leaving our bodies. For we were always on our way here. And we proudly invite you to hop in and join us on this joyride. And like all joyrides, there is nowhere to go but the going itself. In Vietnamese, we call this đi chụp gió. To catch the wind."
Peter Do was born in Biên Hòa and immigrated to the suburbs of Philadelphia at age 14. The now 32-year-old, who has been described by Vogue as a "prodigy," graduated from the Fashion Institute of Technology in New York and held various positions at high-profile fashion brands upon graduation. In May he was announced as the creative director for Helmut Lang which CNN described as "the quintessentially cool '90s fashion label — which, despite its continued influence, has spent a number of years rudderless."

Do's arrival and the potential to bring new energy to the brand known for monochrome minimalism and outrageously priced jeans, T-shirts and casual wear has attracted significant attention from the fashion world, with extensive coverage in major media outlets including the New York Times calling it "the most anticipated show of New York Fashion Week."
There is no word yet on the availability of items featuring Vuong's text or photographs.