An entrepreneurial artisan from Ha Giang province recently made the list of the top 50 most influential women in Vietnam in 2017 because of her contribution in bridging the gap between her hometown's flax brocade and international markets.
Fifty-five-year-old Vang Thi Mai is from the Mong ethnic minority in northern Vietnam. Growing up, she learned her village's ancient practice of weaving flax fabrics and turning them into vibrant formal costumes to be worn during special occasions.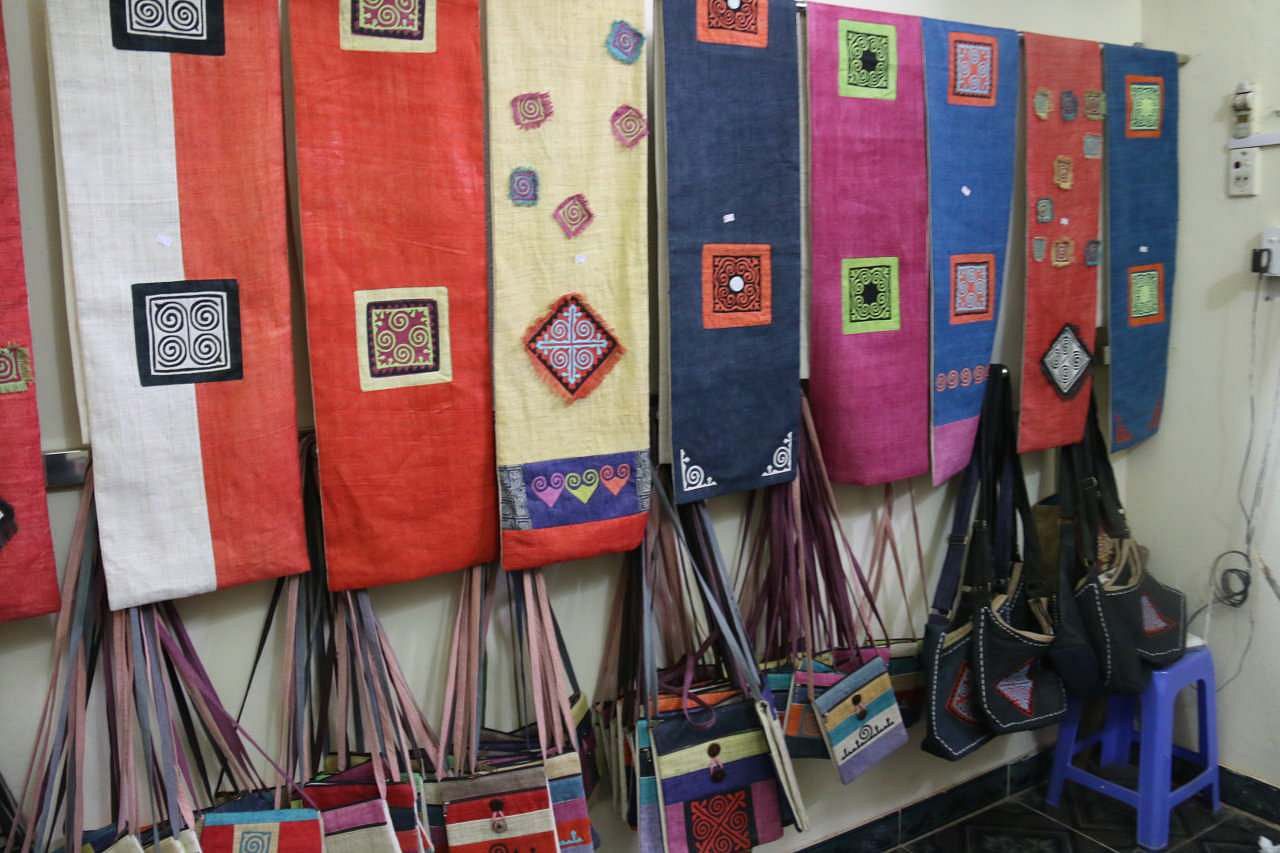 It's been almost two decades since Mai decided to establish a cooperative, named Lung Tam Flax Cooperative, to provide local women with alternative ways to make a living while introducing her people's beautiful art of making brocade to the world. The project turned out to be a sustainable model of business that has vastly improved the livelihood of the Mong people in Ha Giang and landed Mai on Forbes Vietnam's list of 2017's most influential women.
Flax has always played a crucial role in the daily life and aesthetic of Mong women. From a young age, Mong girls grow the perennial plant, harvest the fiber and make clothing items from the fabric. These usually are of impressive quality and color because all of the materials are made from scratch by hand every step of the way. The best brocade outfits are reserved for special events such as the New Year and weddings. The clothes are also buried with the owner so that their ancestors can recognize them.
Mai's idea to form the cooperative began in 1998, but it took her three years to turn it into a reality in 2001. The cooperative was established through Mai's savings of VND13 million and 10 volunteers, who were her friends in the community.
Flash forward to 2016, and the cooperative has become a profitable business that trades in billions of dong. According to Forbes, last year their revenue was VND1.2 billion, with profits amounting to VND800 million. Cooperative members currently earn around VND3-6 million per month, compared to VND900,000 five years ago.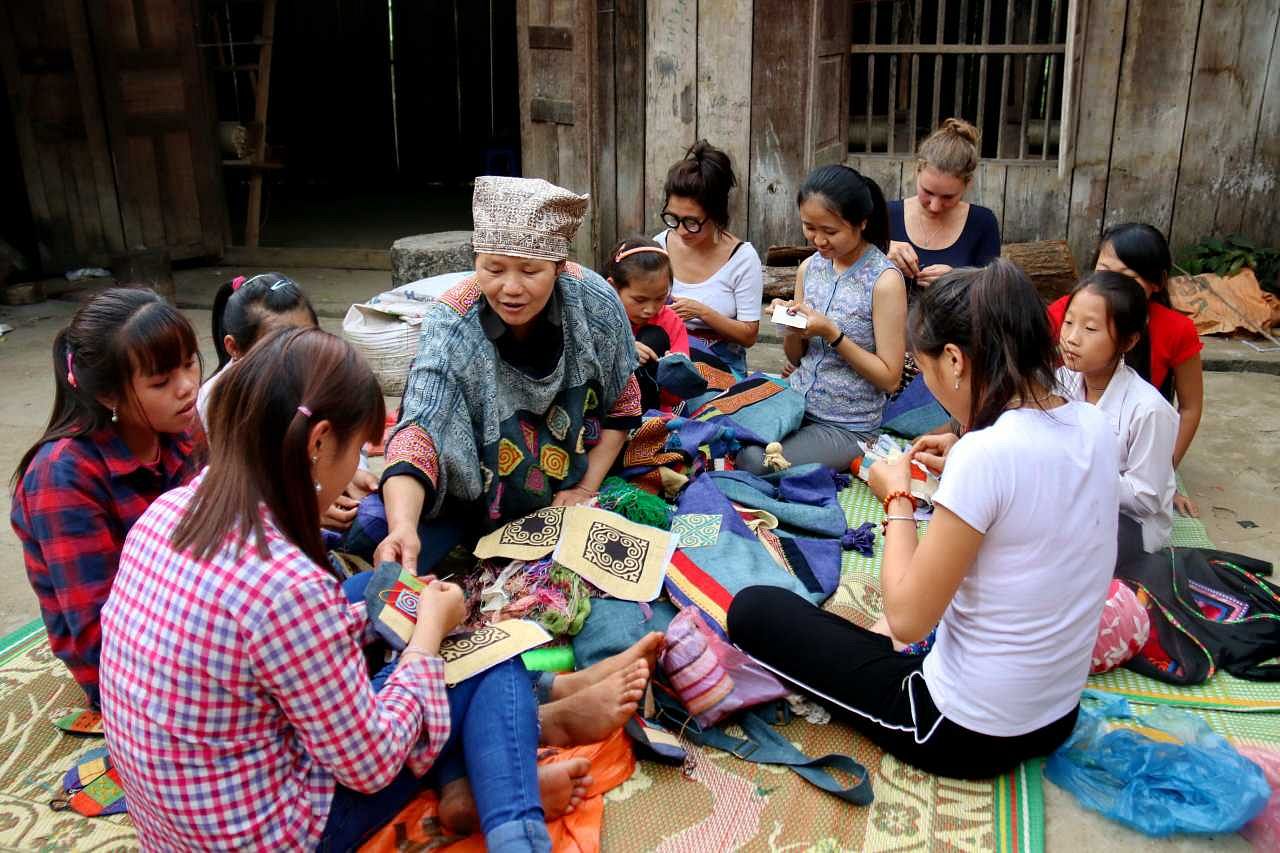 As Tuoi Tre reports, with a steady amount of income from making brocade, cooperative artisans are now less reliant on agricultural activities whose yields can be inconsistent thanks to external factors like pests and the weather.
As Mai's brocade brand has become more recognizable globally, the Mong community in Ha Giang province has also welcomed throngs of tourists arriving in hopes of learning more about local craftsmanship.
"I have no reason to charge tourists who visit Lung Tam for its landscapes and lanh [flax] items. In return they will share stories from here when they are back in their country," Mai shared with Tuoi Tre. She currently offers free accommodation and three meals per day to visitors to the village.
[Photos via Tuoi Tre]
---

Related Articles:
---