Putting up offerings on the altar, burning votive money, and lighting incense: these are just some rituals that every Vietnamese is probably familiar with during Tết or even on special occasions. A lot of us might observe or even carry out these customs, but not many are fully aware of why we do them.
Có Thờ Có Thiêng is a witty, excellently crafted, and, most importantly, very informative animated short by local creative outfit DeeDee Animation Studio giving us a crash course on Vietnam's version of ancestor worship — Bàn Thờ 101, if you will.
Spiritual practices in the country often get a bad rap for being wasteful, detrimentally superstitious, and at times downright harmful to the family, people or environment, but Có Thờ Có Thiêng seeks to make a case for family worship by going back to basics and dissecting the well-meaning philosophies behind why Vietnamese try to form a connection with our deceased loved ones.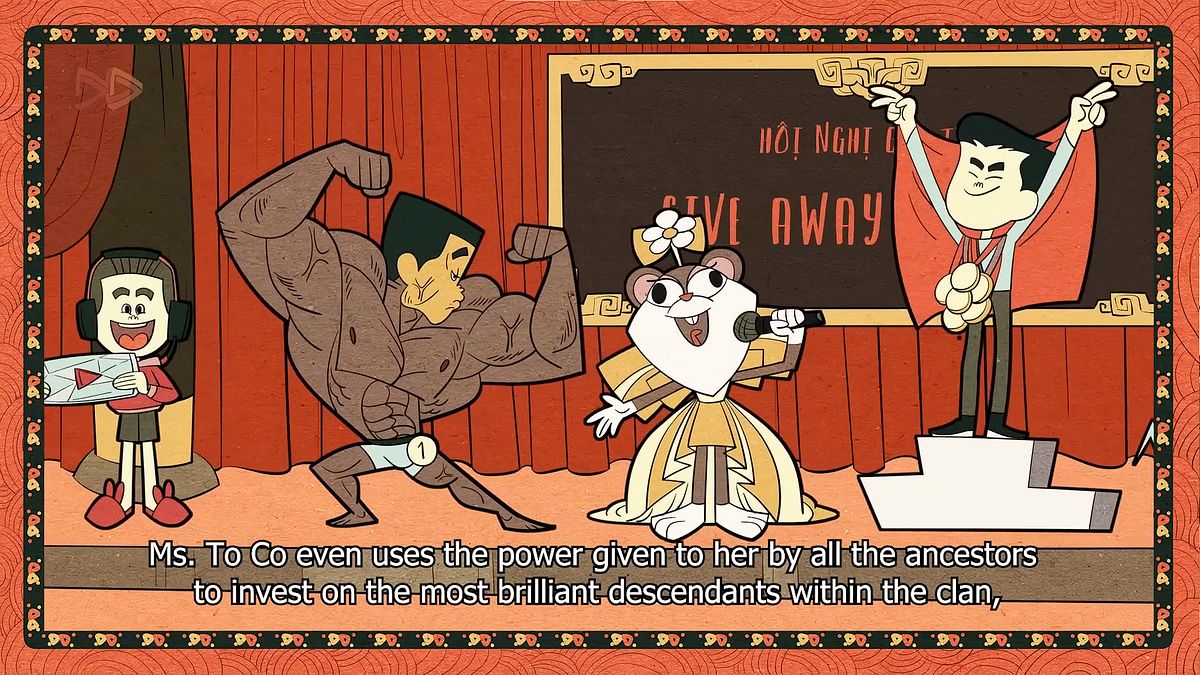 DeeDee is a Hanoi-based studio specialized in 2D animation with a portfolio including both commercial and independent projects. They're perhaps best known for Tàn Thể (Broken Being), an award-winning short film released in 2019. For DeeDee's own in-house projects, they have a flair for infusing a cheeky style of narrative writing and art concept into Vietnamese culture materials, as seen in their Tale of Kiều short and Có Thờ Có Thiêng.
Có Thờ Có Thiêng focuses on a number of common rituals in Vietnam, like burning incense sticks, how bàn thờ arrangements work and the meaning behind each element, and why Vietnamese believe in the parallel between our world and the underworld.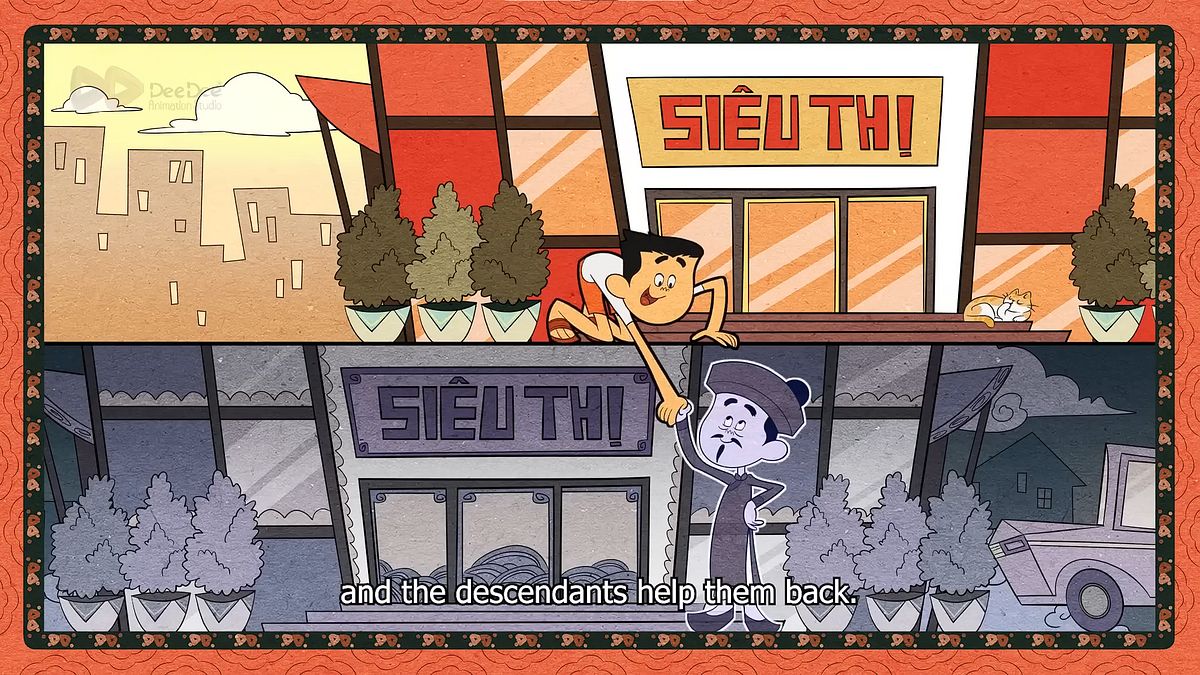 This comes dressed up in a voiceover style that fans of TVB dramas might recognize as the "Hong Kong dub" inflection. Even though the short runs pretty long at nearly 10 minutes, the easy-to-follow script and dynamic characters make it quite engaging and surprisingly informative even for native Vietnamese. It's good to understand the rationale behind why and how we execute our traditions.
Watch the full video below: