Mooncakes are probably the most sophisticated of Vietnamese pastries. Round, square or animal-shaped, these dense mid-autumn festival treats are always marked with a golden crust and intricate patterns.
---
Related Articles:
- Modernization Of A Holiday: The Mid-Autumn Celebration In Saigon
- [Video] The Saigon Shoemaker Who Made Kicks For Kings - Part 2
- [Video] The Story Of A Saigon Chè Master

---
But what you might not know is that these elaborate designs come from hand-carved wooden moulds. In northern Vietnam, particularly in the village of Dinh Quan, local craftsmen fashion mooncake designs from blocks of wood, preserving a traditional art that's fast being lost to modern plastic moulds.
These cake moulds are usually made of mahogany, which is cut into a rough formation before craftsmen begin the process of carving in each and every detail of a design. This stage requires multiple tools and can take anywhere from a few hours to a few days, depending on the size and sophistication of the mould.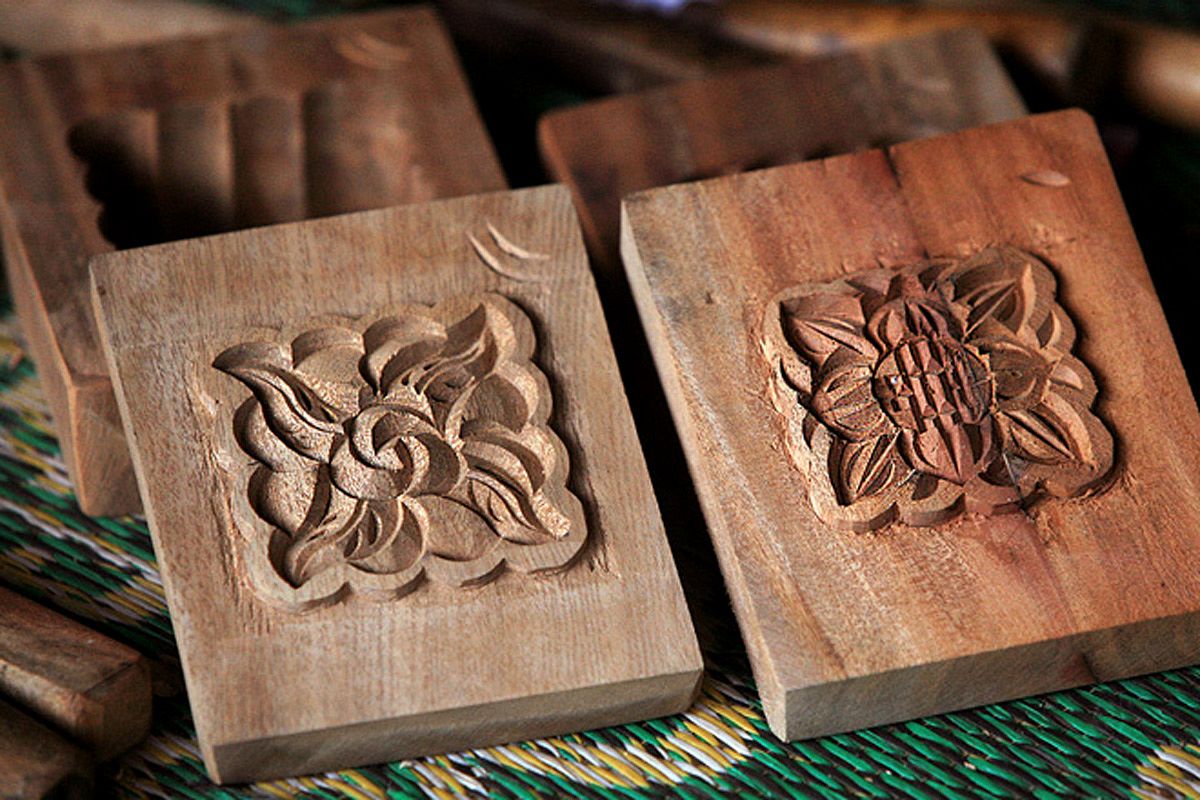 The end result is a beautiful, handmade cake mould that resembles a flower, an animal or even a cartoon character (yes, Doraemon cake moulds exist). Regardless of shape, the exquisite carving and attention to detail are the reason why these beautiful products can cost up to several million dong per mould.