While Vietnamese people are well versed in sun protection gear, a new niche product has become an increasingly common sight on Hanoi's roads – the bike blanket (think Snuggie for motorbikes).
Said to originate from Asian countries with severe winters such as China and Japan, the blanket comes in a number of colors and patterns, reports Kenh14.
According to an advertisement for the product:
"Gloves attached to the bike's brakes and handlebars keep your hands from freezing without affecting your ability to steer and handle their motorbike. The lower part of the product is designed to allow space for your legs to balance your bike when it stops."
The blankets can be purchased for around VND300,000 and may help Hanoians cope with the coming winter.
Given its unwieldy shape, it's logical to ask if the garment is a good fit for the capital's narrow streets. Though there is no fine for those whose outfits block traffic, a traffic police official said the getup should not pose any risks to drivers.
It may be easy to criticize those who opt to wear what amounts to the opposite of an áo dài, but we can imagine a number of cold winter days when it's worth prioritizing function over fashion.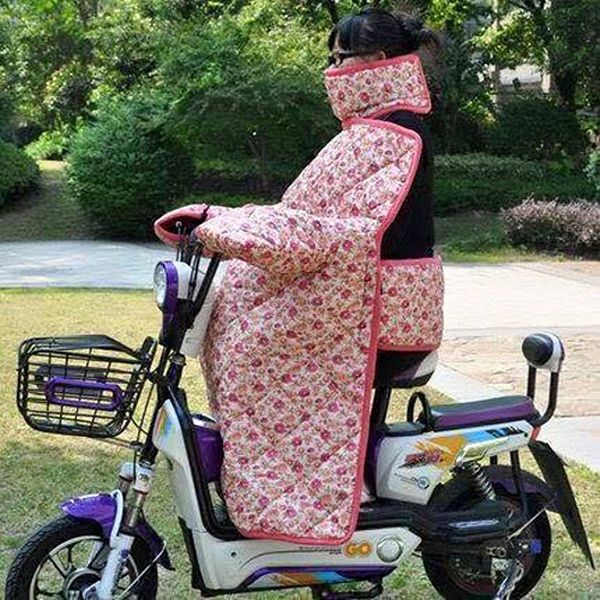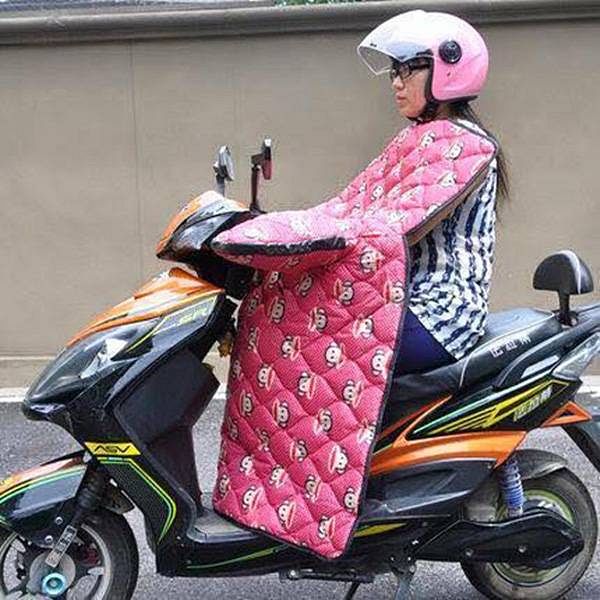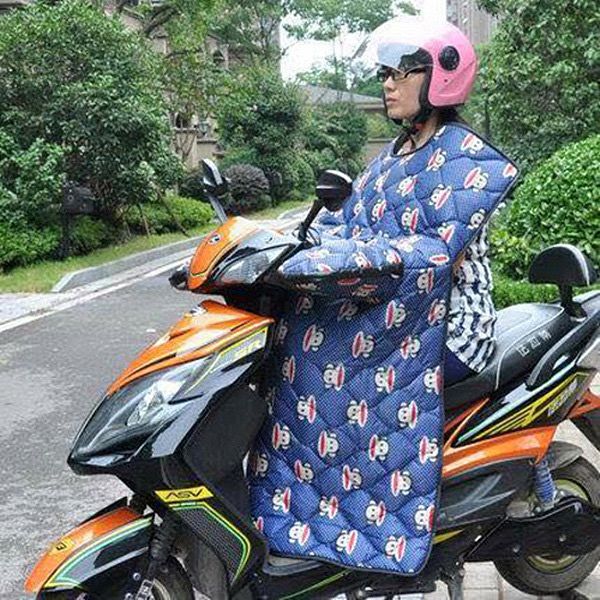 ---
Related Articles:
---