Saigoneer is proud to be the media sponsor of the TP. Hồ Chí Minh: MEGA City photo book. Over the course of the next few weeks, we'll be giving you an overview of the book's fantastic photos. Today we'll take a closer look at the fifth chapter: The Village in the Mega City.
The book, edited by Michael Waibel and Henning Hilbert, was produced with the support of the Goethe Institut, and funding from Audi. It is split into 8 chapters, each covering a major theme related to HCMC's rapid urban development.
The book is available at HCMC Artbook book shops. To order a copy directly, please contact info@saigoneer.com.
This article is part of a series. One can find the previous articles here.
Before wandering its streets, visiting its monuments or discovering its shops, an unknown city is often first encountered through a map. The official tourist map of Ho Chi Minh City shows many empty spaces apart from the main traffic arteria and boulevards. This representation belies the importance of a hidden urban world, which is actually made of countless neighborhoods and alleyways (hẻm). Ho Chi Minh City's urban dwellers often use creative
metaphors to speak of these neighborhoods, referring to them as labyrinths, anthills or even spider-webs.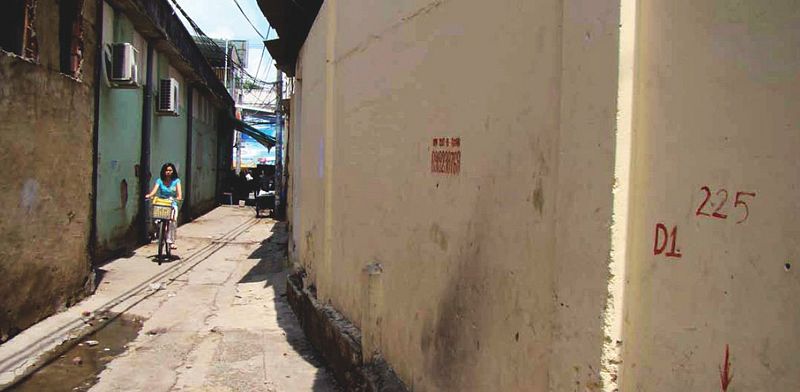 This unplanned and exceptionally dense network was mainly borne of pragmatic actions by city dwellers during uncertain historical times. Like a palimpsest, the alleys' spatial organization reveals an ancient network of rural paths and paddy fields, embankment systems that structured the territory many decades ago. The result today is the unique organization of a growing metropolis with very narrow alleys as little as six or even four meters wide.
Large numbers of motorbikes travel through this vernacular network everyday, where the drones of klaxons mix with the chatter of vendors, the laughter of children and the bustle of street markets.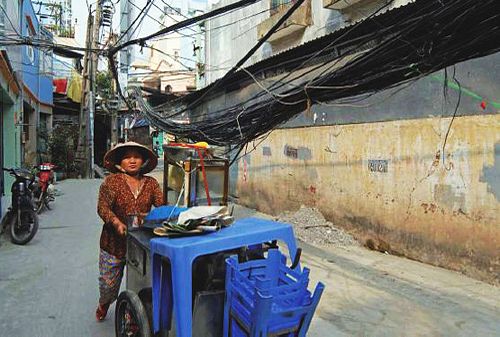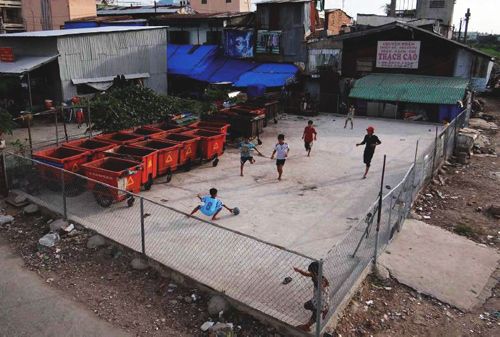 The neighborhoods of alleyways foster a vivid urban culture and constitute the most vibrant and colorful public places in the city. In this fascinating microcosm, intersections are the most strategic opportunities for investment and every blank wall is a possible location to be freely used for trade or for a neighborhood gathering. Walking through the alleys and neighborhoods of Ho Chi Minh allows one to take the pulse of city life and to enjoy a dynamic atmosphere as it changes throughout the day. Their leafy environments, together with neighborhoods solidarity, contribute to the strong attachment many dwellers feel toward their alley of residence. Religious festivals and New Year celebrations are special moments where the popular culture of these neighbourhoods can be observed.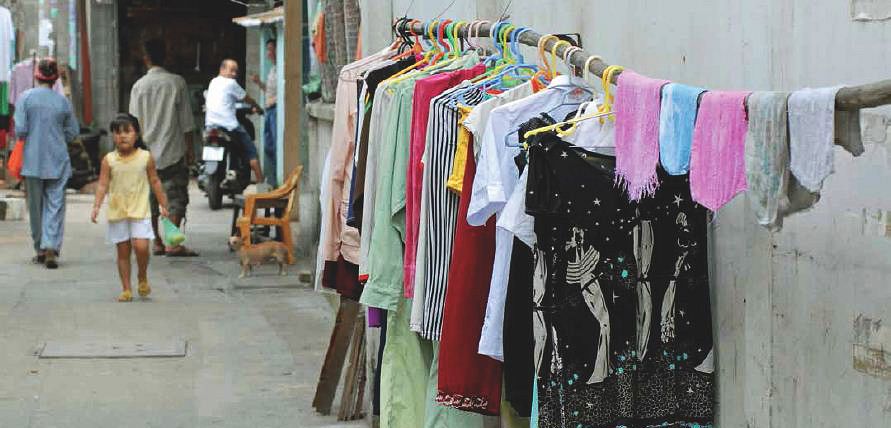 However, the rapid modernization of the metropolis brings new challenges to these neighbourhoods. Local property uses compete with increasing traffic and new architectural forms, such as high-rise buildings, are encroaching upon narrow tube houses. City authorities are already scheduling enlargement projects. Today, Ho Chi Minh City alleys are at a crossroad between modernization and tradition.
This is just a taste of what's offered in the book which is a value at VND900,000. The book is available at HCMC Artbook book shops. To order a copy directly, please contact info@saigoneer.com.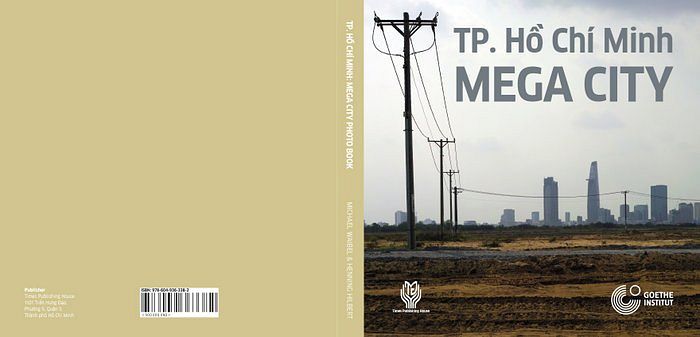 [Top image taken by Astrid Schulz (2013)]