Hanoi is planning to build a 13,000 square-meter floating theater near West Lake with a capacity of around 3,500 seats.
According to Tuổi Trẻ, the structure will be the crown jewel of an urban planning project on the Quảng An Peninsula that will include green spaces, a cultural theme park, hotels, commercial spaces and entertainment areas. The entire project is planned to extend across 77 hectares of land, bordering Xuân Diệu Street in the north, Thủy Sứ Lake in the northwest, and West Lake in the southwest.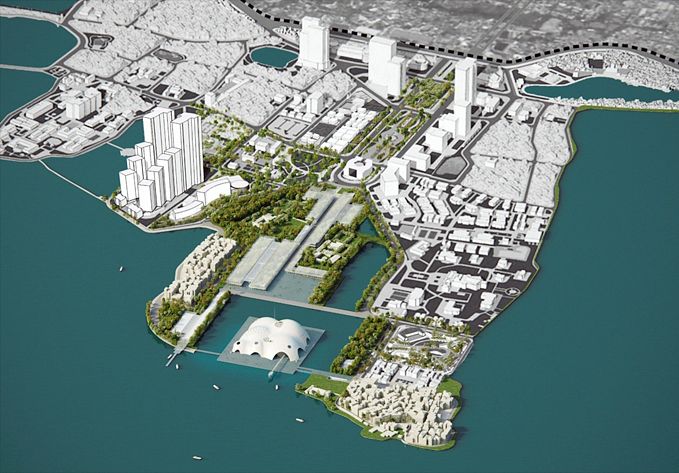 The new opera house will serve as an art performance space and a venue for cultural and political events. Nguyễn Lê Hoàng, Tây Hồ District's deputy chairman, assured residents that the theater is designed to float on Đầm Trị Lake and would not intrude on West Lake itself. Italian architect Renzo Piano, who has managed projects like The Shard in London and Parliament House in Valletta, Malta, is set to design the building.
The Tây Hồ District People's Committee is now gathering public opinions on the plan. Four posters have been hung around ​​​​Quảng An and there will be a conference to collect impressions from the residential community directly affected by the project.
[Top image via Xây Dựng]