Work on Vinhome's VND30 trillion ($1.41 billion) Central Park project officially kicked off on December 13.
---
Related Articles:
- Future Saigon: VINATEX Tower (Võ Văn Kiệt Street)
- Future Saigon: The SSG Tower
- Future Saigon: The Thu Thiem Marina
---
The massive development, scheduled to be completed in 2017, is centered around a 350m, 81-story tower that will take the place of Hanoi's Keangnam Landmark Tower as the country's tallest building.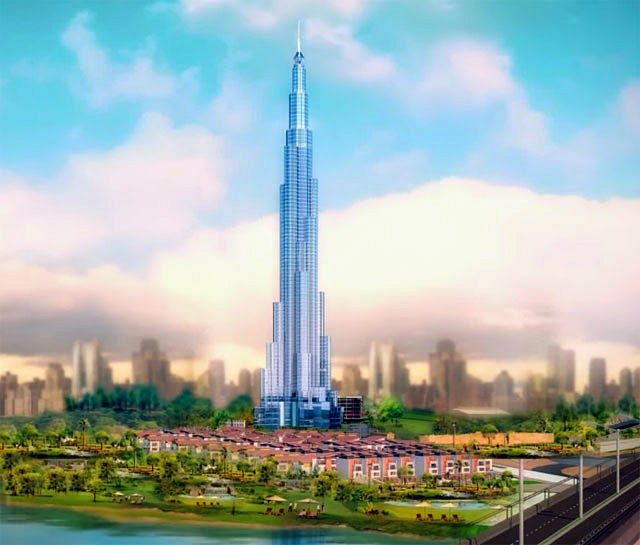 Vinhome, a subsidiary of Vingroup, one of the nation's leading private corporations (and the parent company of Vincom and Vinpearl) plans to transform a 43-hectare area between the Saigon and Thủ Thiêm bridges in Bình Thạnh District into a sprawling mixed residential and commercial development that will include a complex of luxury villas, apartments, offices, shopping malls and other services.
Also included in the development will be a sports and gymnastics center, children's playground, intelligent parking garage, a Vinschool and Vinmec hospital, all of which will be free for all residents for a decade.
The highlight of this project is the aforementioned skyscraper dubbed the 81 Landmark Tower which, according to REIC, will house Vietnam's highest observation deck and apartments in addition to SE Asia's highest bar and restaurant.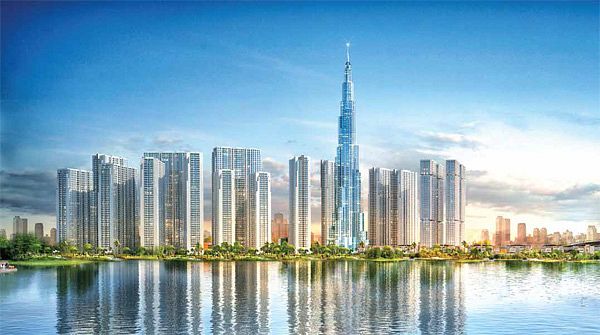 The tower was designed by Atkins Global, the architecture firm responsible for the Bahrain World Trade Center, King Abdulaziz International Airport in Saudi Arabia and Shanghai's Lotus Hotel.
If the recently approved Thủ Thiêm infrastructure plan results in a jumpstart for the peninsulas' development, the grand plan city authorities have had in the works for decades may finally become a reality.
Whether that's a good thing or not is a different discussion.
[REIC]