There can be few more fascinating figures in the history of colonial Saigon than Madame Janie-Marie Marguerite Bertin Rivière de la Souchère (1881-1963), the widow who defied the social conventions of her time to become an immensely rich yet caring rubbe­­r plantation owner – only to lose everything in the Great Depression. This is Part 2 of her story. Part 1 can be found here.
In an interview she gave for Henriette Célariè's 1937 book Promenade en Indochine, Madame de la Souchère admitted that in addition to being a victim of the economic downturn, she considered herself partly to blame for her predicament: "During the period of prosperity I experienced the thrill which comes with the influx of money and distributed a great deal of it in welfare. Nothing was too good, nothing was too expensive."
Many advised her to sell up and leave, but she decided to stay, convinced that she could weather the storm. And in so doing she lost everything.
During this difficult period, the Bank of Indochina showed no leniency towards debtors and wasted no time seizing real estate and other forms of collateral upon defaulted debt. On 28 September 1933 the entire Souchère plantation, valued in 1929 at around 2 million piastres, was sold to the bank for just 100,000 piastres.
In October 1933, Chantecler magazine reported a strongly worded complaint from the Syndicat des planteurs de Caoutchouc to the Governor General about the scandalous sale of Madame de la Souchère's "magnificent estate," expressing outrage that "so many years of hard work and courageous tenacity which won the admiration of everyone towards this wonderful French woman... ends up with this. Will there be left at least the field in which her ​​husband is buried and on which stands the chapel of the plantation?" Indeed, such was the level of support for Madame de la Souchère and criticism of the Bank of Indochina's conduct over the affair that in the following month a packed public meeting in Saigon concluded with calls for the resignation of Governor General Pierre Pasquier! But it was all in vain.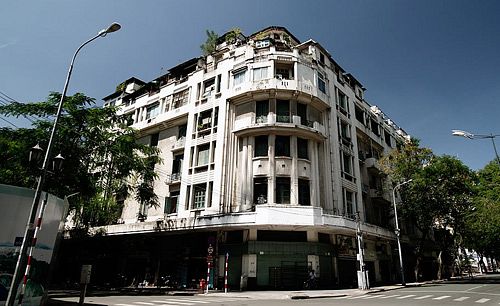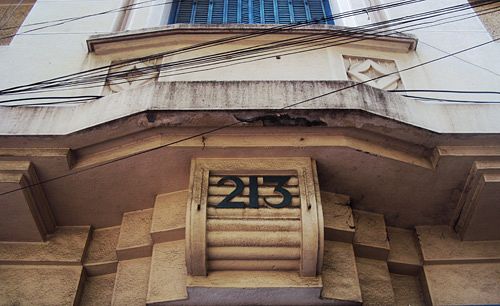 With her plantation gone and the mansion at 169 rue Mac-Mahon also repossessed by the bank, Madame de la Souchère rented a modest apartment at 213 rue Catinat and set to work finding gainful employment. Over the next few years she worked variously as a representative of the Agence Immobilière de l'Indochine, as administrator at the 100-hectare Société des Plantations de Thai-Binh, and from 1934 as Inspector of Women's Labour for the Cochinchina government. Remarkably, by 1936 she had cleared her debts and later in that year she even had enough money to purchase a modest 200-hectare coffee and rubber plantation in Biên Hòa.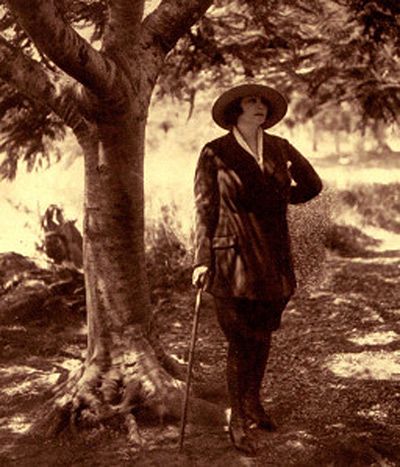 In 1937 the Syndicat des planteurs made Madame de la Souchère their Honorary President at a special ceremony in which the speaker noted her past misfortunes and said: "It is painful to note that the state bank could set such an example of disregard for the law and misappropriation of its debtors' funds for its own benefit and to the detriment of the community."
Madame de la Souchere returned to France in early 1938, spending her later years at Seyne sur Mer in the Provence-Alpes-Côte d'Azur region. In 1952 she was promoted to the rank of Officier de la Légion d'honneur. After 1954 she arranged for the repatriation of her husband's remains. She never returned to Indochina.
Janie-Marie Bertin Rivière de la Souchère died in Grasse on 31 October 1963 and was buried in the Seyne sur Mer cemetary.
Today most of the former Souchère plantation is still producing rubber, although few of the original colonial buildings have survived.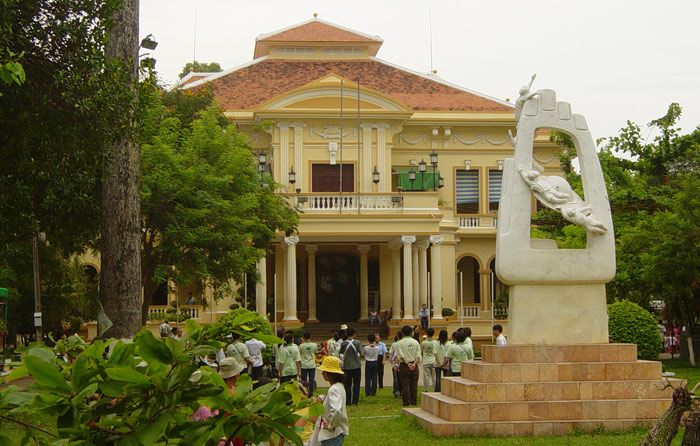 However, the Saigon mansion she built in 1927 still stands today at 169 Nam Kỳ Khởi Nghĩa. After 1933 it was rented out to various individuals and organisations until 1936, when it became the new residence of the director of the Bank of Indochina. From 1945 to 1954 it was taken over by the French military, initially becoming the residence of General Philippe Leclerc (1945-1946), commander of French forces in Indochina after World War II. In the 1960s it was repurposed as the Medical and Pharmaceutical Faculty of Sài Gòn University. After Reunification the Faculty was moved elsewhere and the mansion and its grounds became the Hồ Chí Minh City Children's House (Nhà Thiếu Nhi Thành phố Hồ Chí Minh; www.nhathieunhitphcm.com.vn), a function it retains to this day.
Sadly, Madame de la Souchere's last residence in Saigon – the art deco apartment block at 213 Đồng Khởi – has not been afforded heritage status and is currently earmarked for demolition.
Tim Doling is the author of the forthcoming book of walking tours entitled Exploring Hồ Chí Minh City (Nhà Xuất Bản Thế Giới, Hà Nội, 2014) and also conducts 4-hour Heritage Tours of Historic Saigon and Cholon. For more information about Saigon history and Tim's tours visit his website, www.historicvietnam.com.
[Photos via BelleIndochine]