A handmade lacquer work designed by Tran Nu Yen Khe was part of an auction at Christie's in London on Wednesday.
The sale marked the first time that the well-known international auction house has highlighted a handicraft envisioned by an artist of Vietnamese descent, as reported by Vietnam News.
The lacquer piece, titled 'Borderline', is an exclusive collaboration between Paris-based Vietnamese actress and designer Tran Nu Yen Khe and Vietnam's leading haute-lacquer house, Hanaoi. Khe is best known for her role in the film trilogy Cyclo, The Scent of Green Papaya and The Vertical Ray of the Sun, directed by her husband Tran Anh Hung.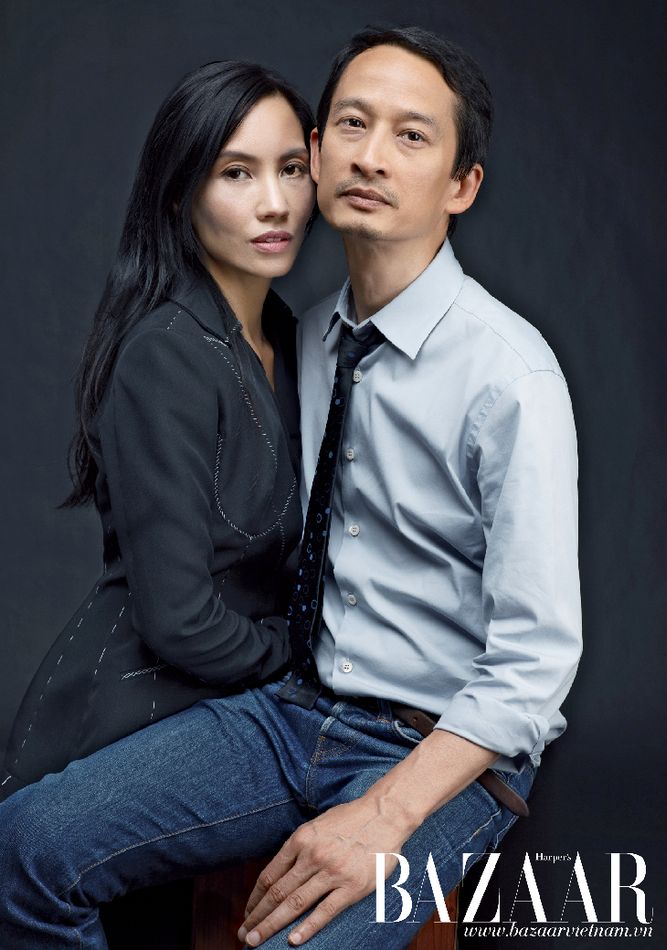 She has a degree in design and interior architecture from the Camondo School in Paris. In the official Christie's listing, Hanaoi described her works as having "sophisticated lacquer techniques inherited from the ancestors thousand years ago."
Khe came up with the concept and provided a sketch to craftsmen at Hanaoi who brought her vision to life. The process took over three months and required daily Skype communication between the artists, with the help of Hung as an occasional interpreter.
'Borderline' is based on the shape of the traditional nón lá; it also functions as a tray, featuring a vegetal pattern atop the lacquer background which hides a drawing of barbed wire inlaid with gold leaves.
Khe said the decorative pattern was inspired by flowery bushes that grow around barbed wire fences in many rural areas across Vietnam. The wire also symbolizes immigration. The tray's bright colors reflect Vietnam's architectural heritage seen in old pagodas as well as the vibrance of modern society. Christie's writes that it is "a strong symbol where exoticism meets reality and original nature confronts with border troubles."
'Borderline' was valued by Christie's experts at US$4,000-5,300 (VND91-120 million). Hanoia CEO Nguyen Thi Tuyet Thanh said proceeds from the auction would be used to launch a contest for young Vietnamese designers.
However, a representative from Christie's told Saigoneer on Thursday that the piece has not been sold, for undisclosed reasons.
[Photo via DTI]
---

Related Articles:
---