One fine day a few months ago, I embarked on a search for the flavors of faraway lands across Vietnam, all of which are present in a hẻm in the middle of Saigon.
My destination was a dead-end alley wedged between historic shophouses on Nguyễn Thái Bình Street. The entrance was so small that one can't see anything inside save for some motorbikes and rows of residential houses. Only after we entered and looked around did we finally spot the small sign and shopfront of Anhouse.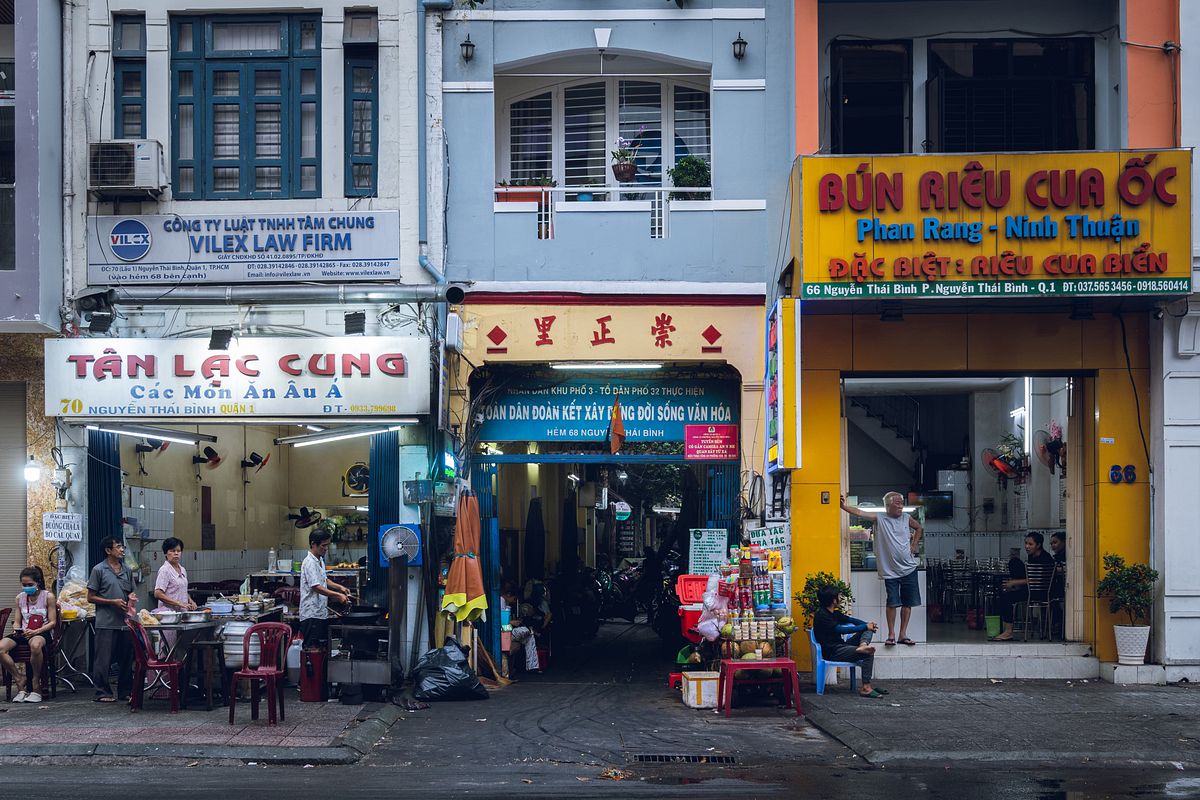 Anhouse is a restaurant, cafe, craft beer pub, and archive of memories for its founders, Thái and An. Working as tour guides for over 20 years, the friends and colleagues have visited numerous nooks and crannies of Vietnam, from northwestern mountains to the rivers of the south. Their past adventures brought them closer to the cultural norms, customs and traditions of many communities in the country.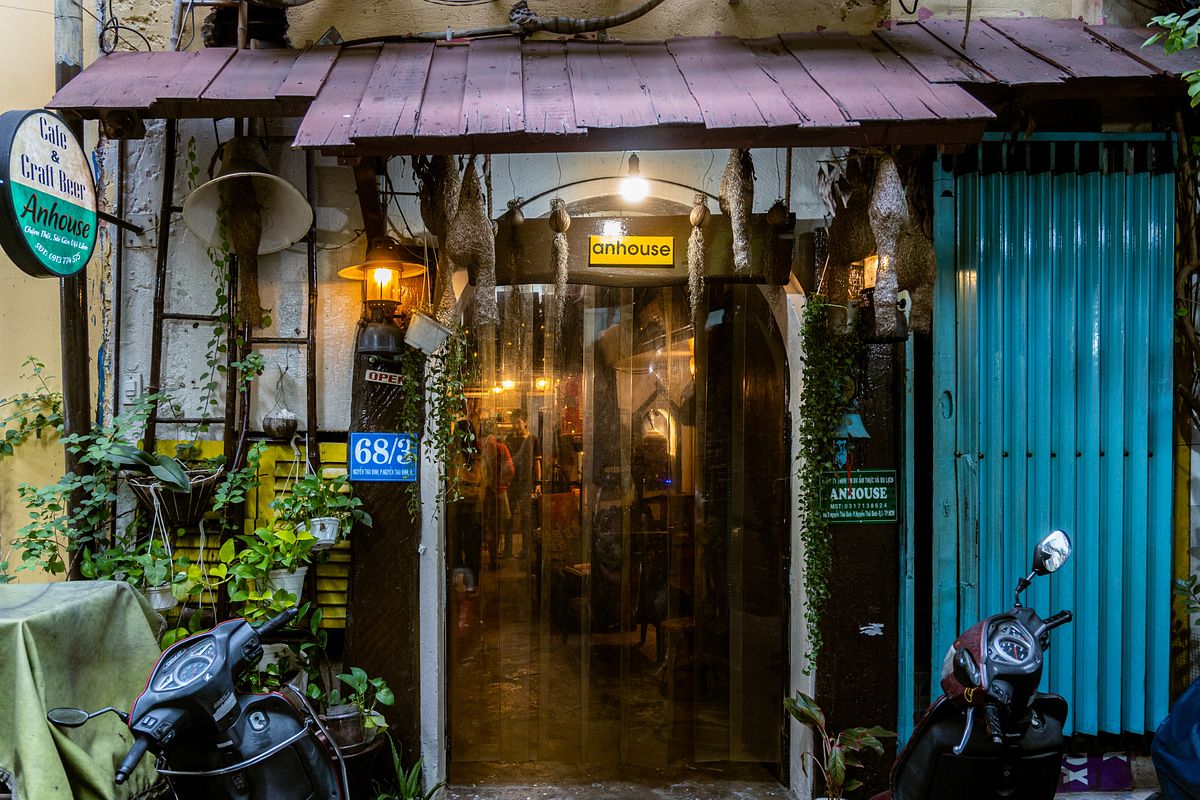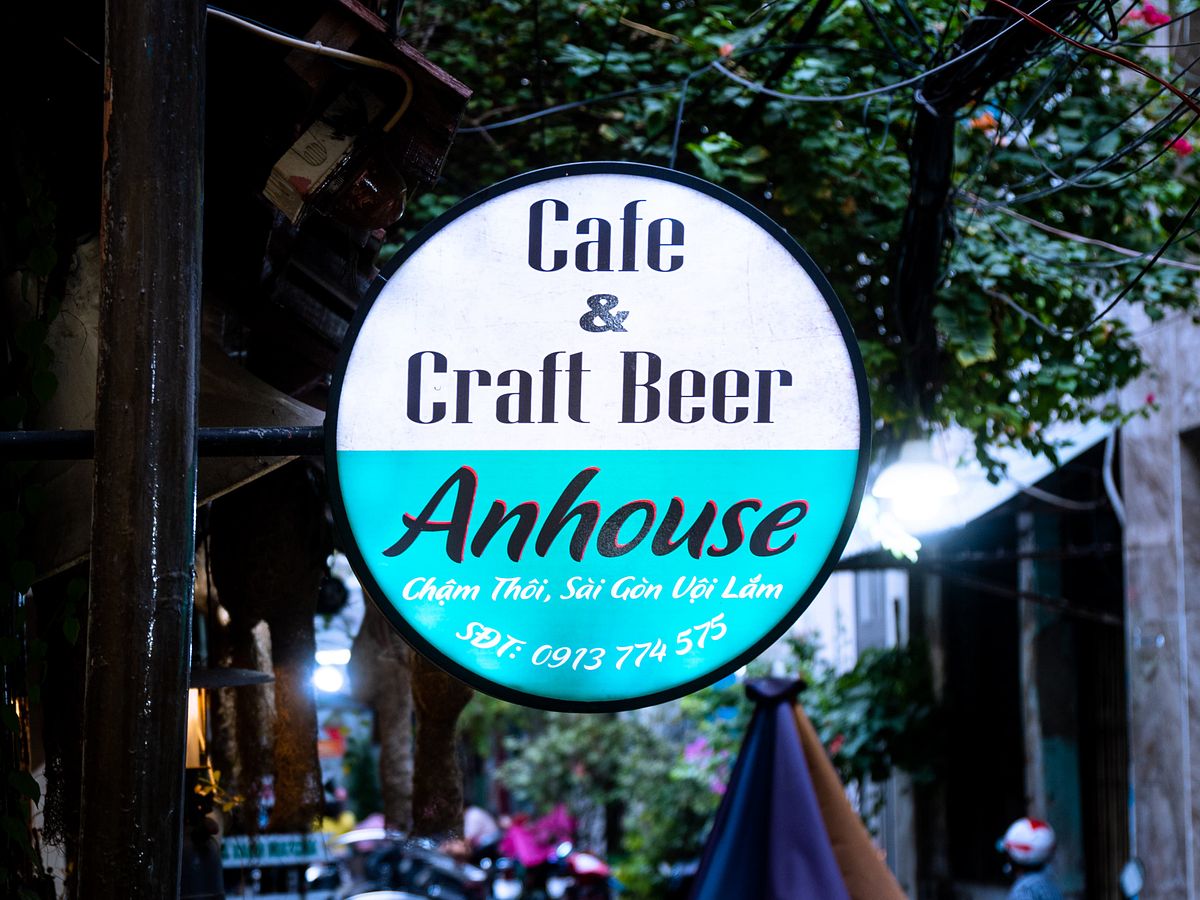 "One must live among the people, join them on jungle treks, participate in their lives to have a sense of their way of life," An told me. After leaving a locality, the founders don't just acquire new knowledge, but also carry much love for the flavors of local food. The ways to make regional delicacies were taught by those who live there, and a range of memorabilia from the trips accompanied them home as keepsakes of the days on the road.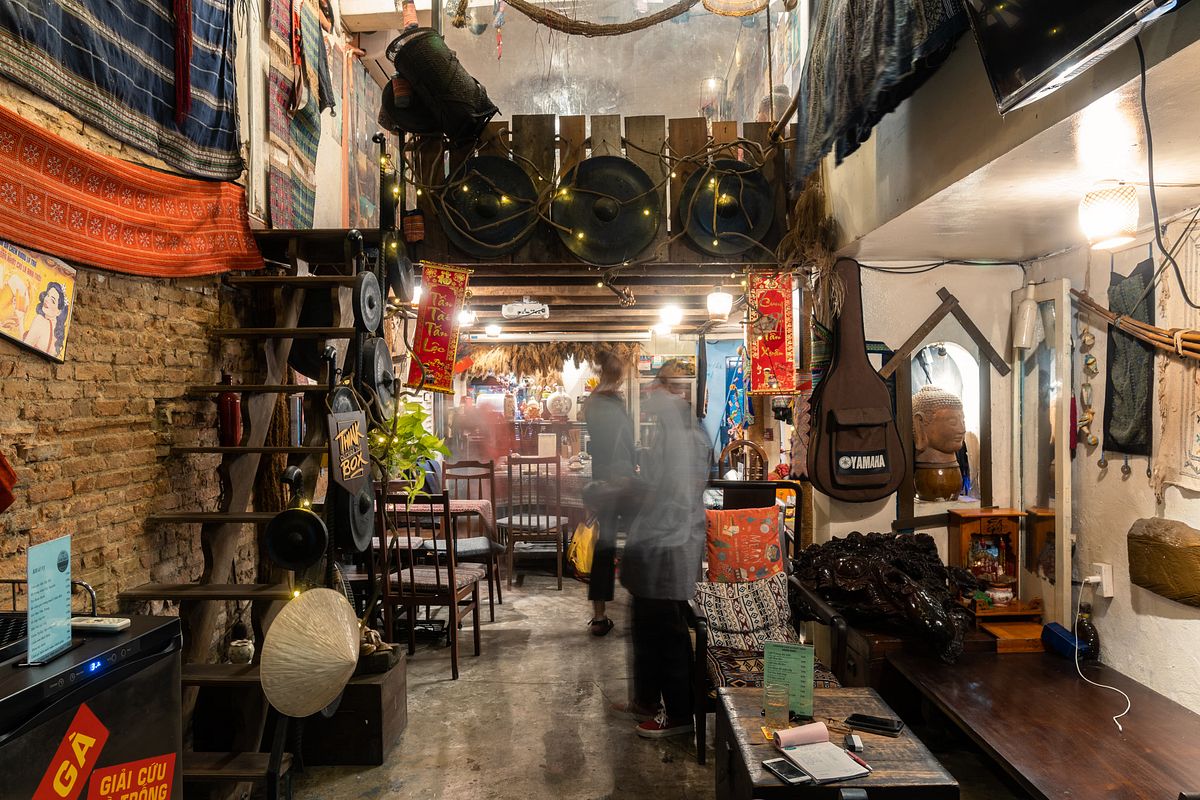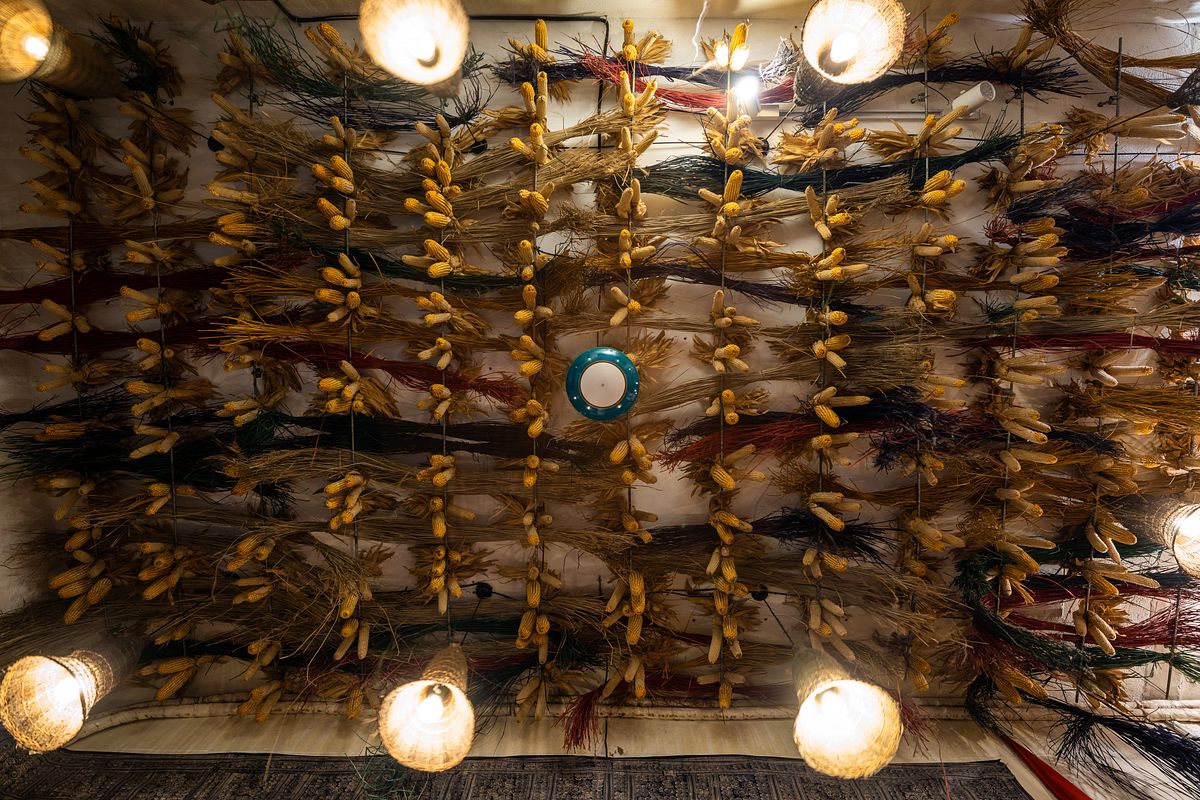 "Another thing I learned while exploring new cultures was to eat whatever food the people enjoy," An shared with me. "Obviously, some dishes might be hard to appreciate at first because they might be too far out of [our] comfort zone. But it's important while eating to not impose your culture on others' culture."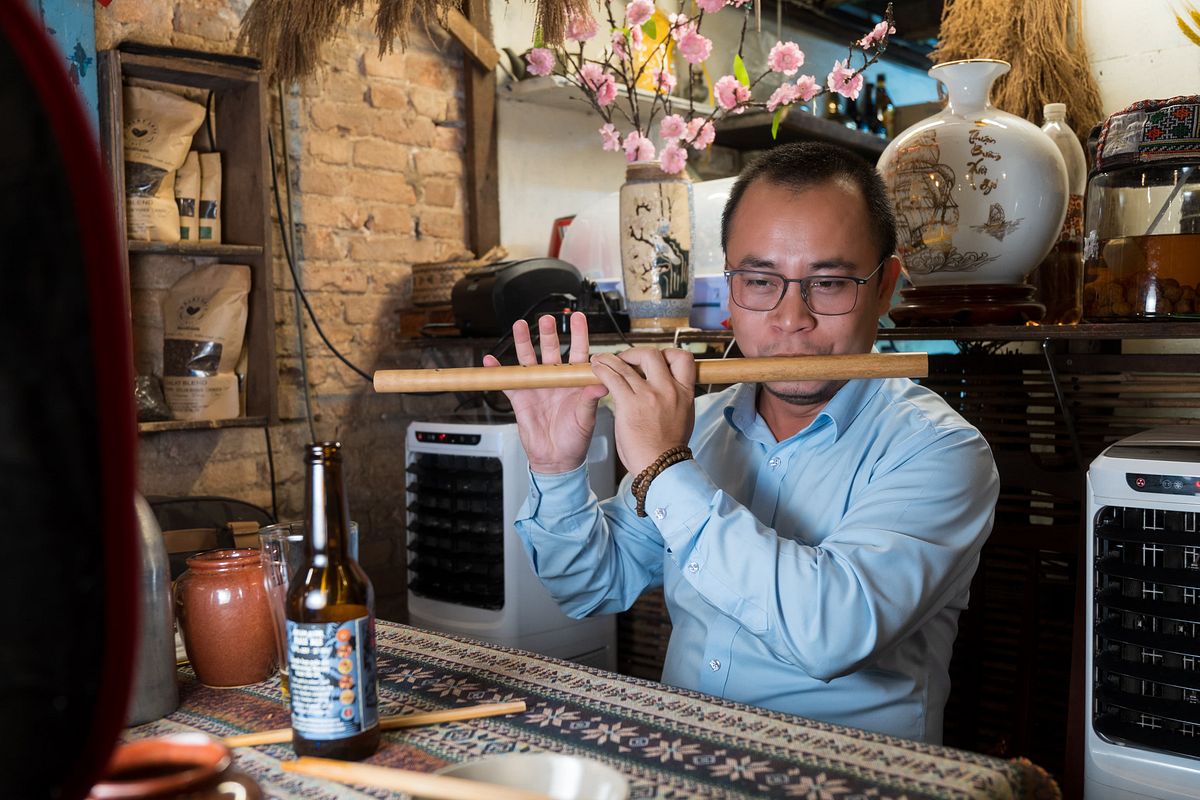 Since then, Anhouse has been a corner for remnants of those past adventures to exist in one way or another. The knick-knacks, from carpets and gongs to tiny glasses, showcase the journeys of the seasoned travelers, while the dishes on offer — all created from local ingredients — present an opportunity for visitors to get out of their safe zones to sample, and possibly fall in love with, new culinary specialties like An and Thái did.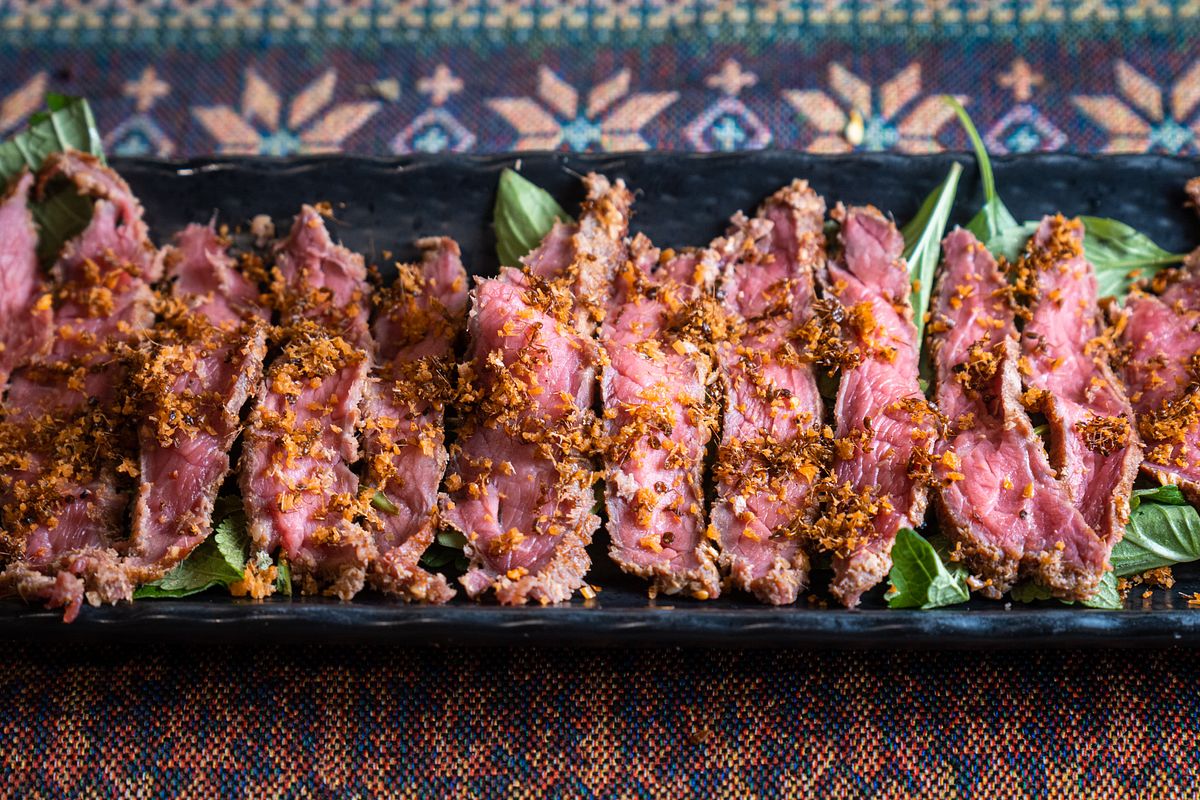 We started our own food adventure in the Central Highlands. According to An, living in the highlands, far away from natural sources of salt, prompted the people to adapt their food in response. Ê Đê and Gia Rai communities would put a slab of beef in the sun to attract weaver ants and their distinctive salty taste to the meat, before marinating the protein in other types of spices.
The beef with weaver ant dish at Anhouse might deter newcomers because of the unfamiliar list of ingredients, but its actual taste wasn't as outlandish as I imagined. What lingered in my mouth after the first try was the zest of basil and lemongrass while the ants only left a gentle aftertaste. This meat dish is quite delicious and novel, but perhaps not quite enough to convince me to start sprinkling insect-based spices on my daily meals.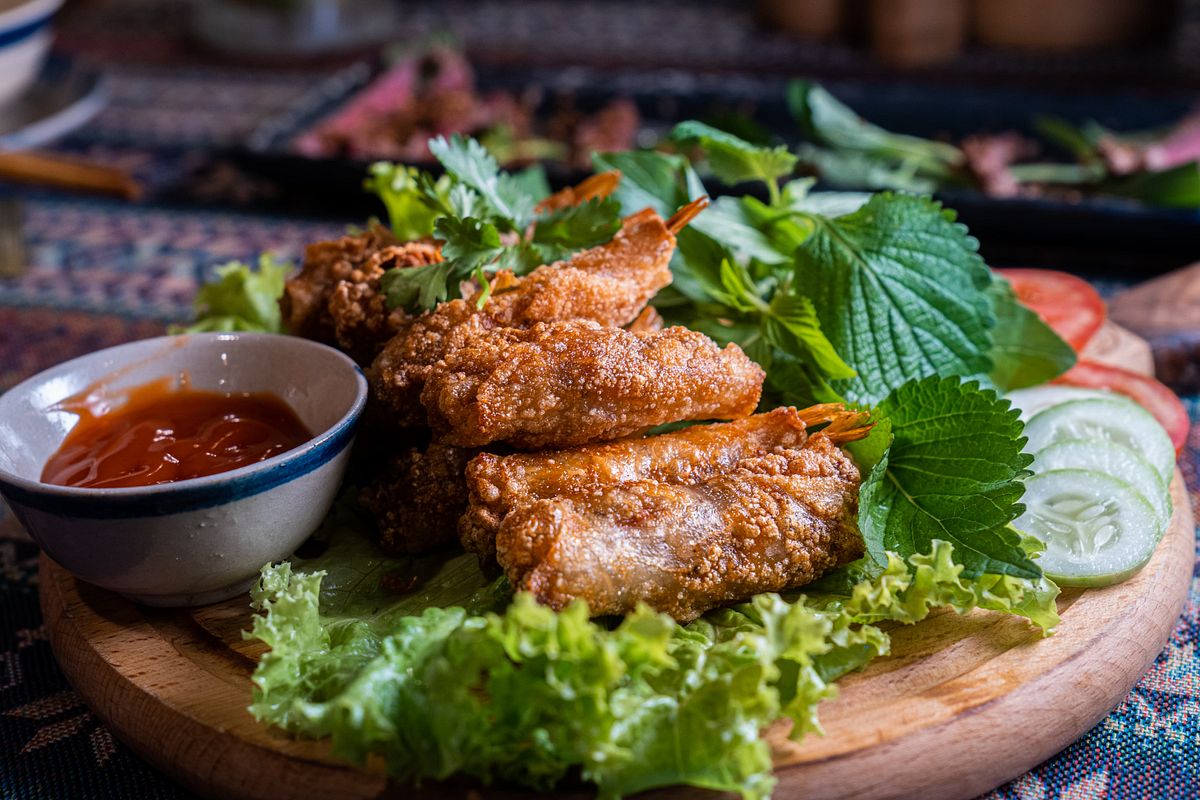 Following our "jungle trek," we took a detour to the coast via the rolls of chả ram, a type of Central Vietnamese spring roll, that were filled with Bình Định prawns. These brackish-water crustaceans are much smaller than the white-leg shrimps often seen in Vietnamese cuisine, but they are also sweeter and more flavorful. Apart from the prawns, the rolls' filling featured minced pork and shallot, covered by a layer of bánh tráng and fried.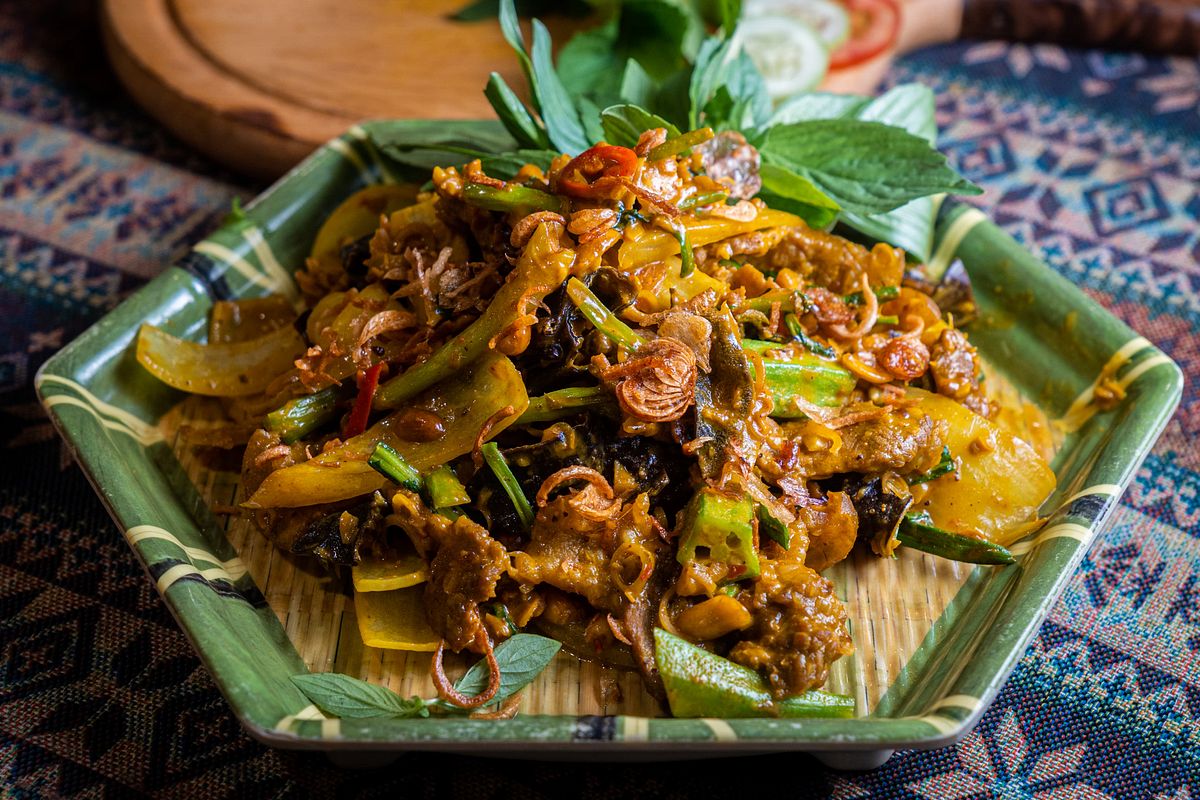 Even without a particular regional connection, the turmeric heo mọi stir-fry is chock-full of rustic flavors. Heo mọi is a wild species of pig that is sometimes referred to as the cross between domesticated pig and wild boar. The meat is thinly sliced and then stir-fried with onion, wood-ear mushroom and okra. The flavor of turmeric permeates every component of the dish, wowing us with every bite. We couldn't stop thinking that a bowl of white rice would be the perfect companion of this pork.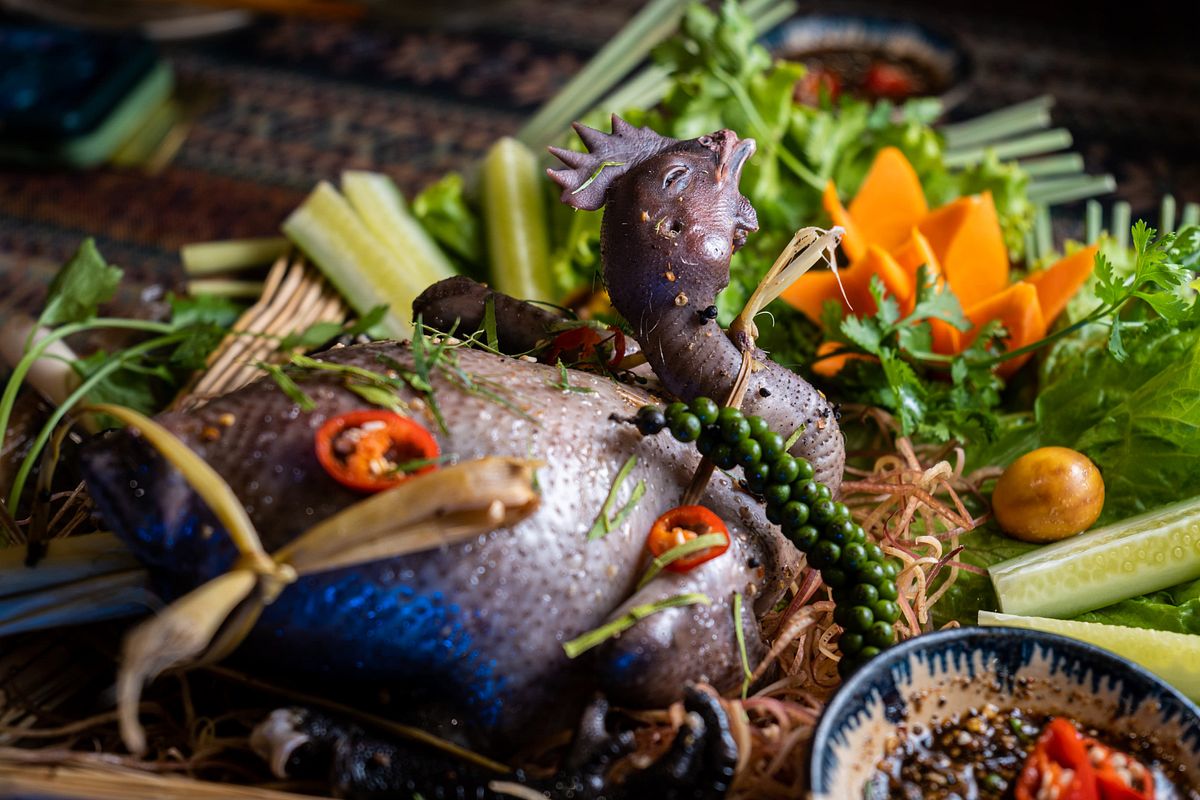 Finally, the H'Mông chicken was perhaps the most unique item of our order, and the one that was furthest away from my comfort zone. Made with a specific species of free-range chicken that's distinctively petit and dark-complexioned, the dish involves seven types of spices often found in H'Mông cuisine: dổi nuts, star anise, mắc khén, cinnamon, Ming aralia, black cardamom, and chẩm chéo in the dipping sauce. The spices blend well with the chewy chicken meat and rich skin.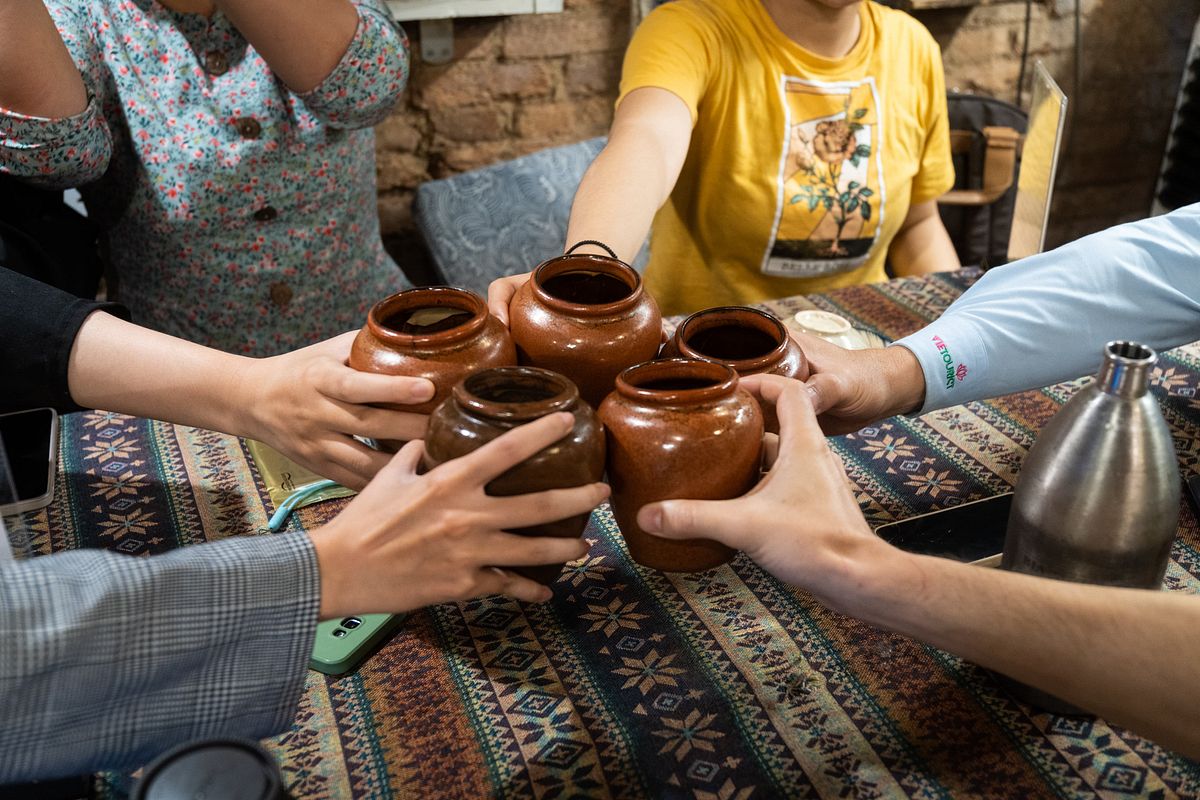 In reality, it's quite a big challenge to completely leave behind what we have been used to eating as each individual's palate is something that's reinforced every day with every meal. My favorite dishes from our meal at Anhouse were still things closest to my mom's menu — spring rolls and stir-fried pork — rather than those of unfamiliar flavor profiles. Still, Anhouse doesn't exist to transform its patrons' entire dietary preferences using exotic ingredients. It's a place to try new things with an open mindset, opening not just one's food experience, but also intellectual reach. It gives us a chance to get to know the cultural influences from many Vietnamese communities across the country.
Anhouse is open from 10am to 11pm. Due to limited seating capacity, guests are encouraged to make a reservation before dropping by.
To sum up:
Price: 3.5/5
Atmosphere: 5/5
Friendliness: 5/5
Location: 4/5
Anhouse
68/3 Nguyễn Thái Bình, Nguyễn Thái Bình Ward, D1, HCMC