My slight obsession with Japanese-style flan started in Tokyo, but it's taken on a new life here in Saigon.
It all began as I was scrolling through my Instagram's Explore page. There were fewer than 72 hours remaining in my Tokyo vacation when I came across a photo taken at a café not far from Ueno Park. It captured a dessert I thought I would only ever see in fever dreams: flan topped with a large dollop of whipped cream. I came to Tokyo ready to partake in convenience store flan — referred to as purin/pudding in Japanese culture, crème caramel in French, and bánh flan in Vietnamese — but it became essential that I try this marriage of two of my favorite things: custard and cream. When I did, I made a mental note in the file "Reasons to Believe in Destiny."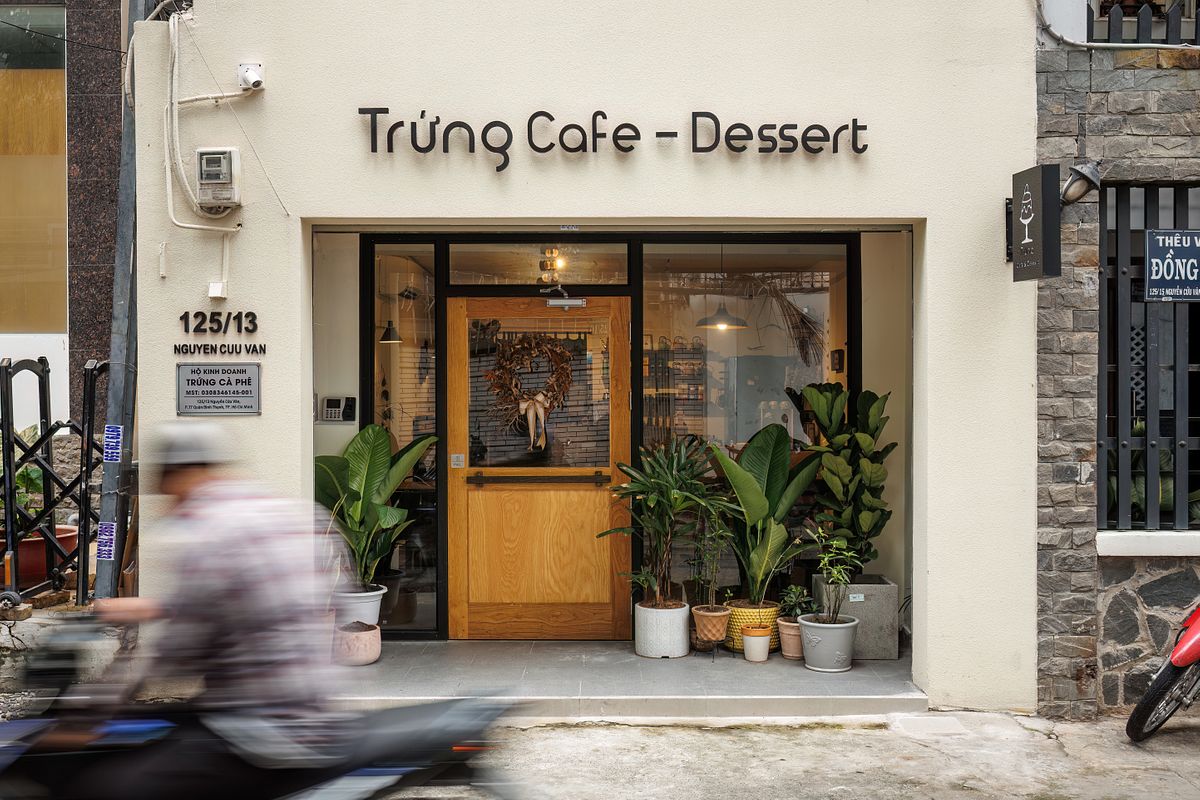 Imagine my elation, then, when planning for my move to Saigon, I came across another photo of a cream-topped flan. Outside of all the practical preparations I had been making for an international move, I was also creating lists on Google Maps almost wholly devoted to restaurants — lists that have now become a regularly updated section of my own Substack where I share my culinary adventures in Saigon. Japanese restaurants comprised one list, and it was through related searches and rabbit holes that I came across the pudding of Trứng – Cafe & Dessert. My eyes widened and my breath quickened just like when I was in Tokyo. But this time, my heart skipped a bigger beat because I knew that this pudding was going to be available whenever I wanted it. A visit to Trứng was prioritized for my first week in Vietnam.
Now located in Bình Thạnh, my introduction to Trứng occurred at its initial location in Đa Kao. When I looked at the menu, I was perplexed when I saw that there were two pudding choices: soft and regular. Soft? What is this, now, I wondered. Obviously, I ordered it.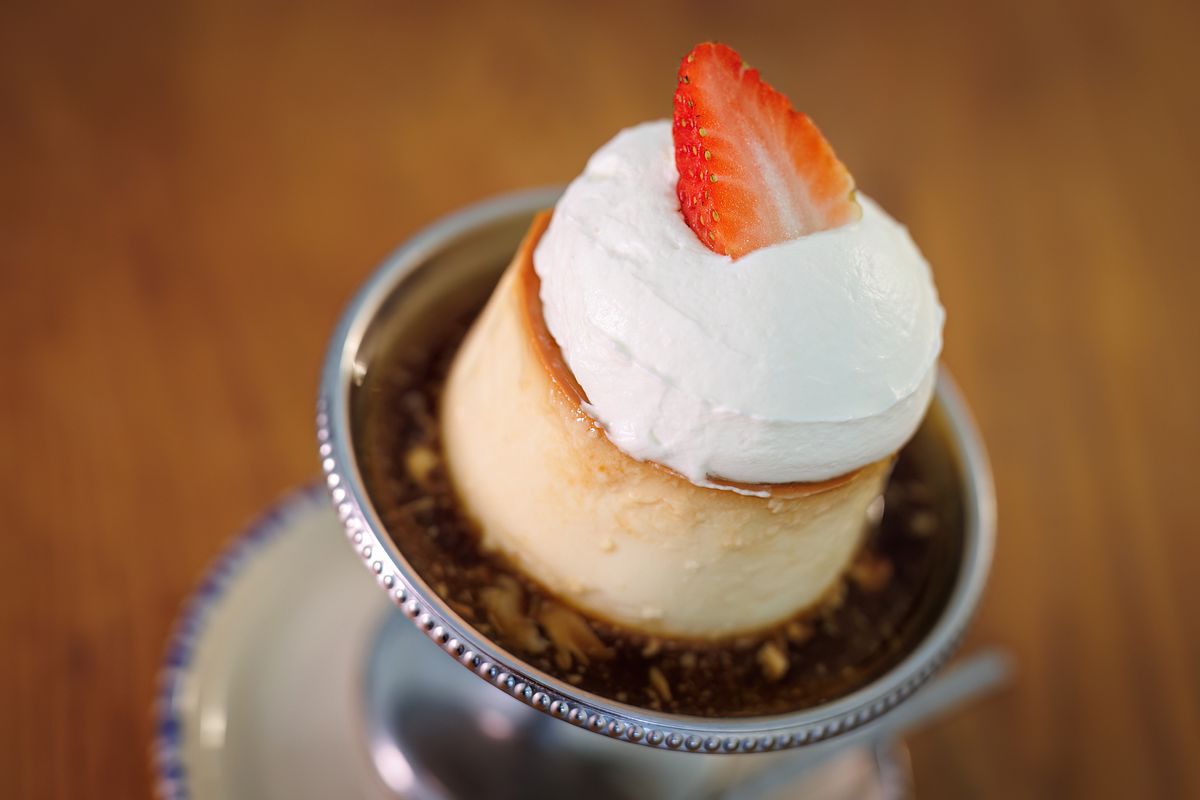 Trứng's soft pudding is possibly the creamiest flan I have ever had. When tapped lightly with a spoon, it won't wobble in the same way a regular pudding might (flansters like me can spend endless amounts of time watching TikToks of those wobbles). It's dangerous to do that tap, in fact. The reduced firmness threatens the position of the crowning cloud of cream with every spoonful. But, if it falls into the puddle of dark caramel below, so be it. As I learned from Trứng owner and chef Lê Anh, the softness comes from excluding egg whites and upping the amount of heavy cream.
Arriving at a softer, richer pudding that she felt good about putting on her menu was a process that took many trials for Anh. The catalyst was hearing from customers that they found her regular pudding a bit too firm. A self-taught baker, Anh researched and tested until the new offering was up to her standard. The fact that customers such as myself now flock to the soft pudding is more latent benefit than ultimate reward. While she has intently listened to customer feedback and suggestions since Trứng opened in March 2020, Anh cannot serve anything that doesn't agree with her tastes and standards. "If I like it, I will sell it. If I don't, I won't put it on the menu," she asserts.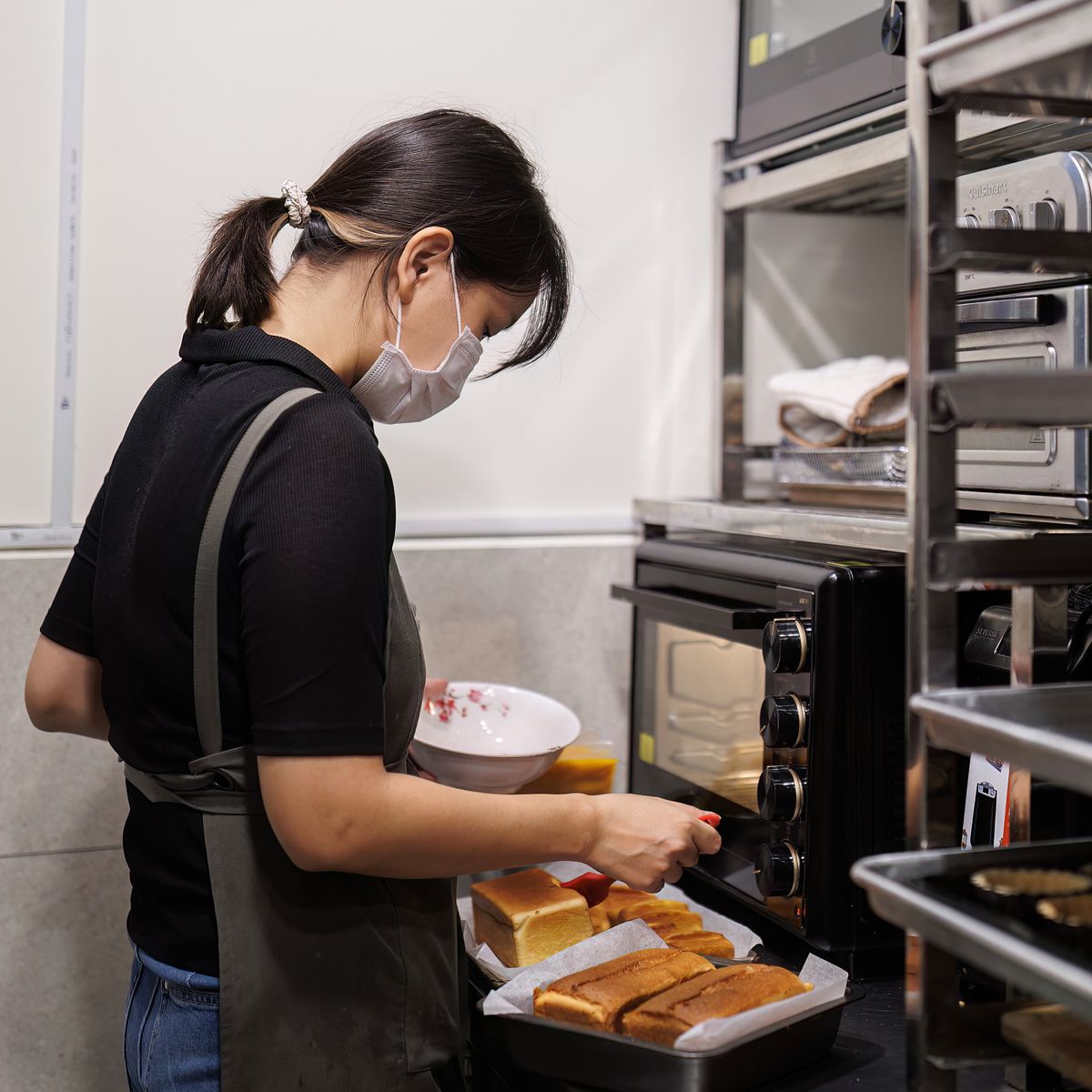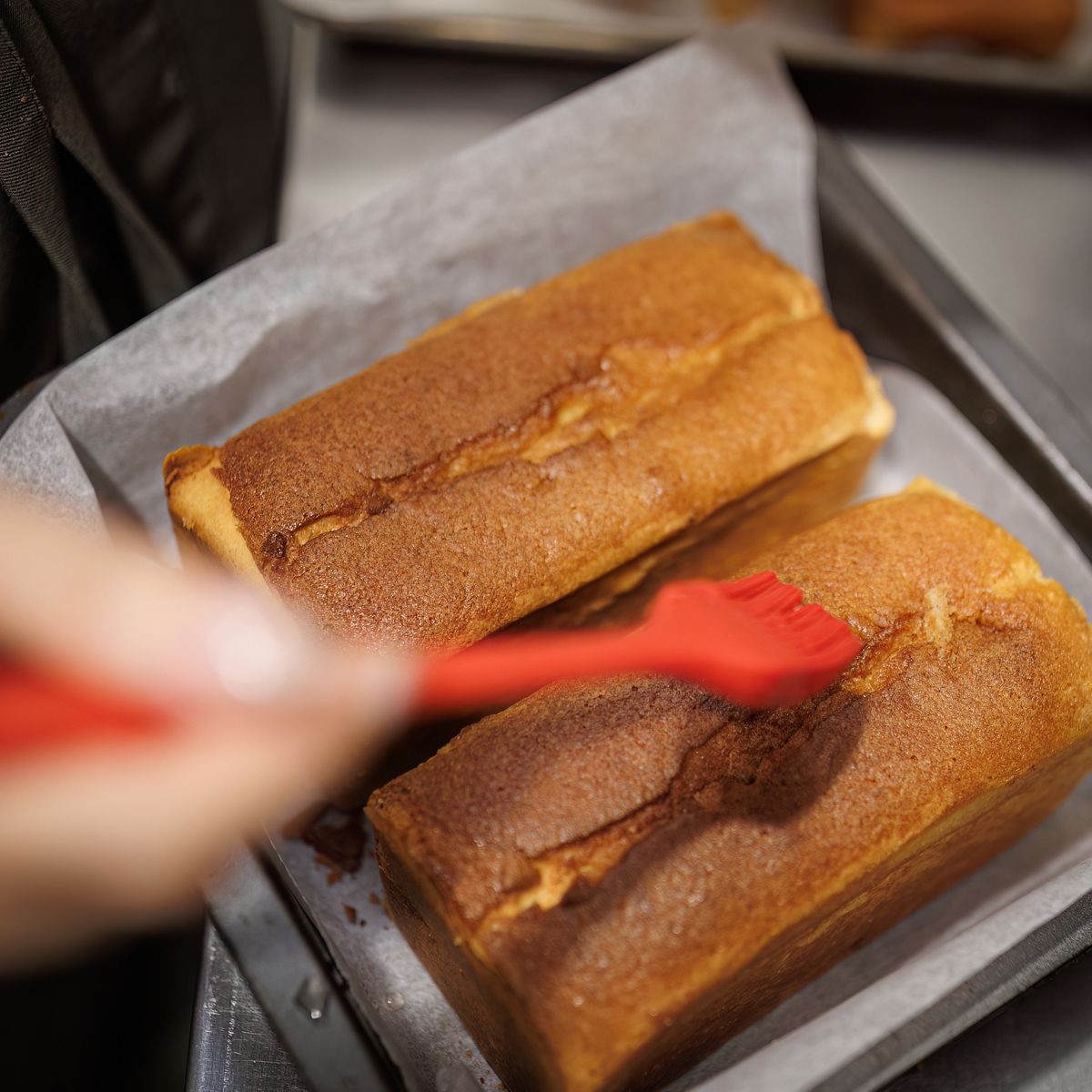 This personal perfectionism appears at odds with the origin story of the café. As Anh tells it, she and a high school friend simply wanted to open a small place together and pursue a creative project outside of their regular jobs. Her friend was actually the one who was to do all the baking, and Anh would take on the PR. The initial menu only contained coffee and three food items, but they managed to stay afloat in those fateful early-pandemic months through luck and ingenuity as lockdowns and delivery apps kept the hospitality industry in business and in flux.
Within six months, however, now 29-year-old Anh had lost her partner. Health issues prevented her friend from spending long hours in the kitchen. Despite having another full-time job, Anh continued with Trứng because it was steadily finding a captive audience, and word began to spread. Anh's fascination and experience with the types of desserts on offer in cafés in Japan and Taiwan began shaping what appeared on Trứng's menu, and it spurred positive responses from customers — notably, a couple of influential Japanese bloggers who live in Saigon.
"Trứng's soft pudding is possibly the creamiest flan I have ever had. When tapped lightly with a spoon, it won't wobble in the same way a regular pudding might. It's dangerous to do that tap, in fact."
Encouraging comments from customers who knew the flavors and textures of the Japanese-inspired items Anh was making was part of what fuelled her confidence to keep going. But you will never hear her promote Trứng as a Japanese café: "I think it's better for people to know first that we use good ingredients. Style is then personal preference. I don't want to take the risk of saying that we only sell Japanese desserts."
Relatedly, she is quick to point out that she is not out to create facsimiles. Because she simply cannot. For example, in Japan, it is possible to buy whipping cream with an almost incredible 42% milk fat, giving texture and structure that the 33% or 36% cream found here could never achieve. But she has been able to acquire Japanese sugar, which she has found does have an impact on creating a more just-like-home taste for customers.
Using the highest quality ingredients she can source is what Anh would like customers to know is her guiding ethos. Her menu items might be inspired by originals from elsewhere, and she may ask those bloggers for their opinions about Japanese recipes she's exploring — what she did with her chestnut and rum raisin treats — but Anh makes her dessert dreams a reality by finding the best ingredients and tools she can.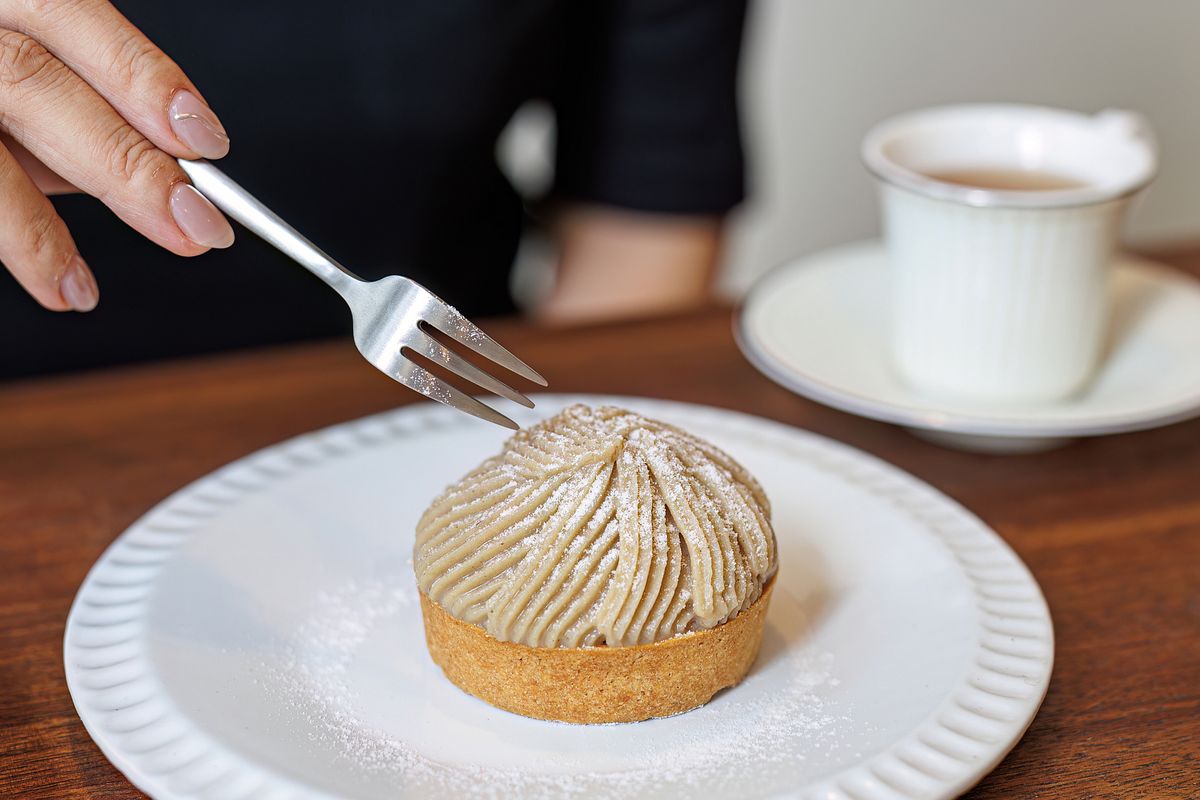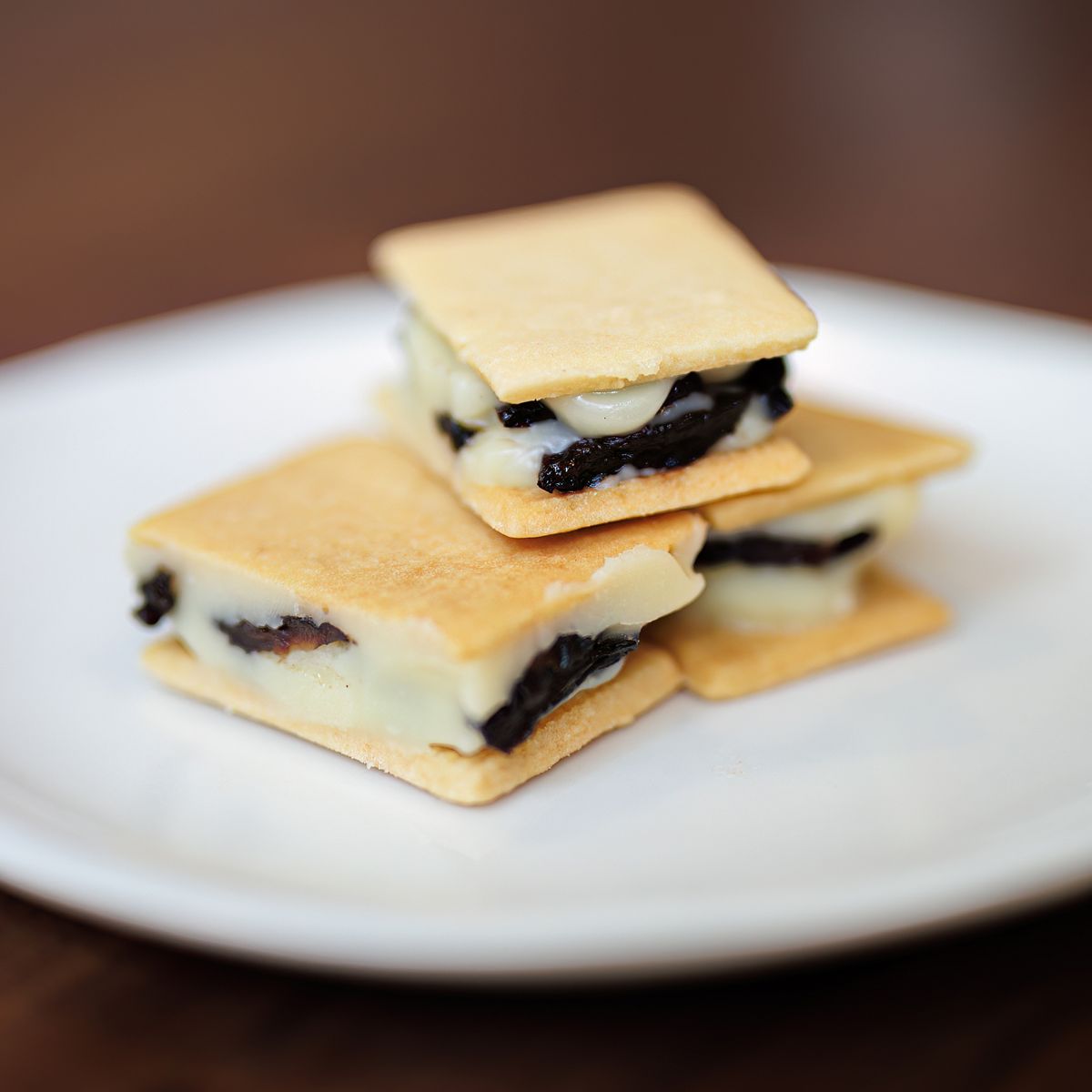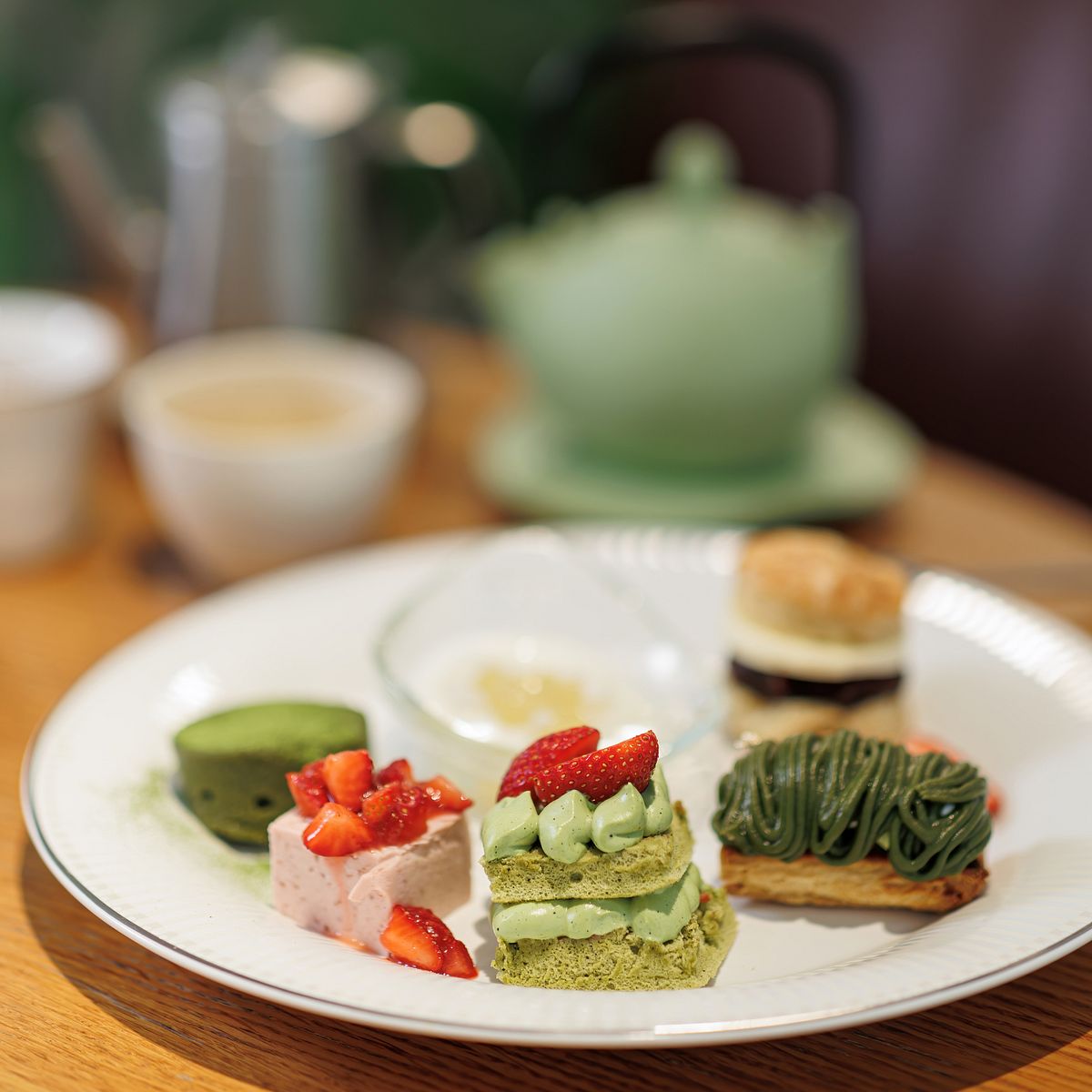 The proof is literally in the pudding. Every item I've tried from Trứng tastes of what it is, but then amplified to an only-in-my-dreams level. For instance, the rich chocolate terrine is like a slab of the most decadent chocolate truffle filling. Or when you have a spoonful from the strawberry cake cup, you can't help but close your eyes in bliss and wonder why other cultures haven't picked up on Japan's lead of eating a light, creamy, and fragrant dessert at Christmas time.
Think inspiration not imitation. "I want to attract Japanese customers and will research what's trendy, but my tastes are changing. I want to make something both that I like and that others will, too," she shares. Her kitchen stocks French butter, Korean canelé molds, and Đà Lạt strawberries because that is what Anh has found, after multiple trials and errors, produces what she considers the most delicious results.
The she is, again, important, though not always obvious. Late last year, her landlord decided not to renew her lease unless she agreed to a hefty increase. Trứng's lights would not be on if Anh didn't keep her other job to stay afloat, so she was forced to decide: close or move?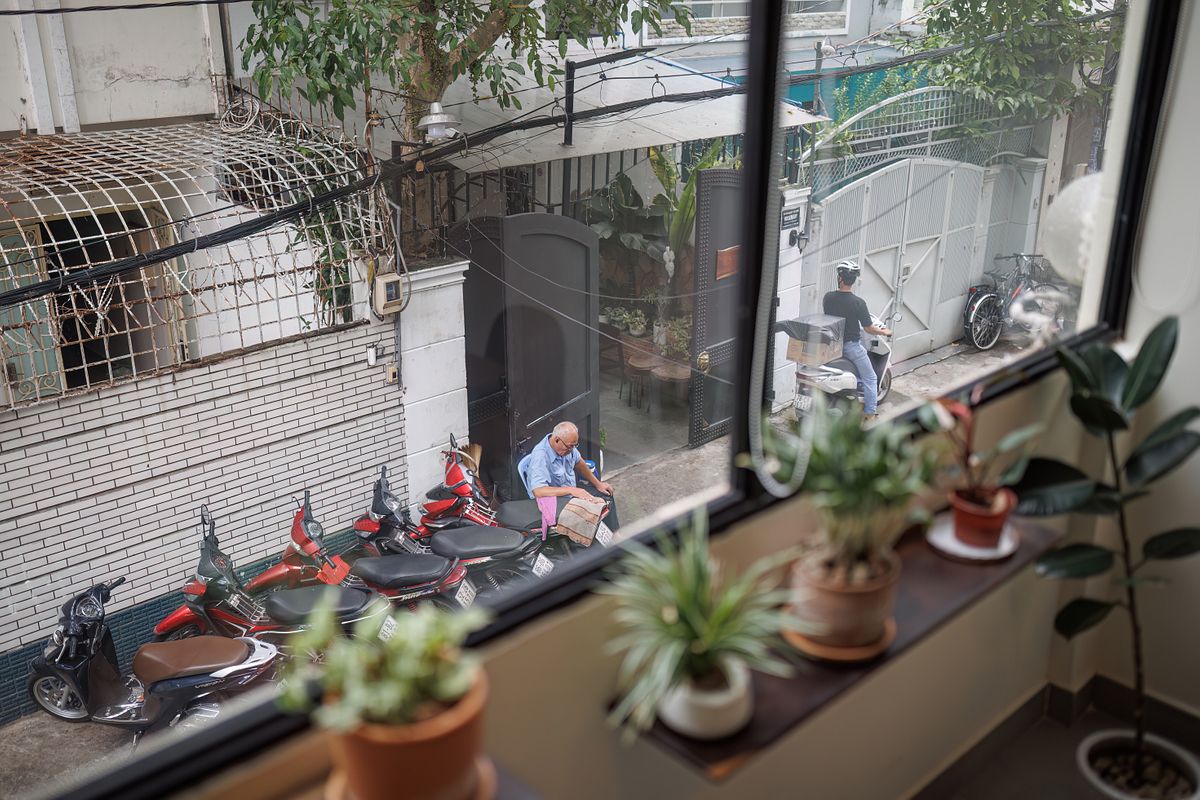 There were arguments for both. While delivery has helped immensely, Anh still struggles to find a solid, consistent customer base. Vietnamese social media influencers tend to be younger and more drawn to the power of a beautiful photo than an extraordinary taste. Anh knows her desserts cannot compete visually with the pastry shops in Saigon that are based more strongly on complicated French techniques and style. And while she regularly asks her Vietnamese staff for their thoughts on recipes she's testing, she's received comments from local customers that her desserts aren't sweet or rich enough.
But her fans in the Japanese community motivated her to keep going, and although almost painfully shy, Anh's ambitious curiosity is evident. She couldn't give up now; she hadn't finished her baking explorations and creating connections with her customers. When she asked me about my own baking, the interest that came through had the feel of someone who has dozens of dreams to achive for personal accomplishment rather than professional success.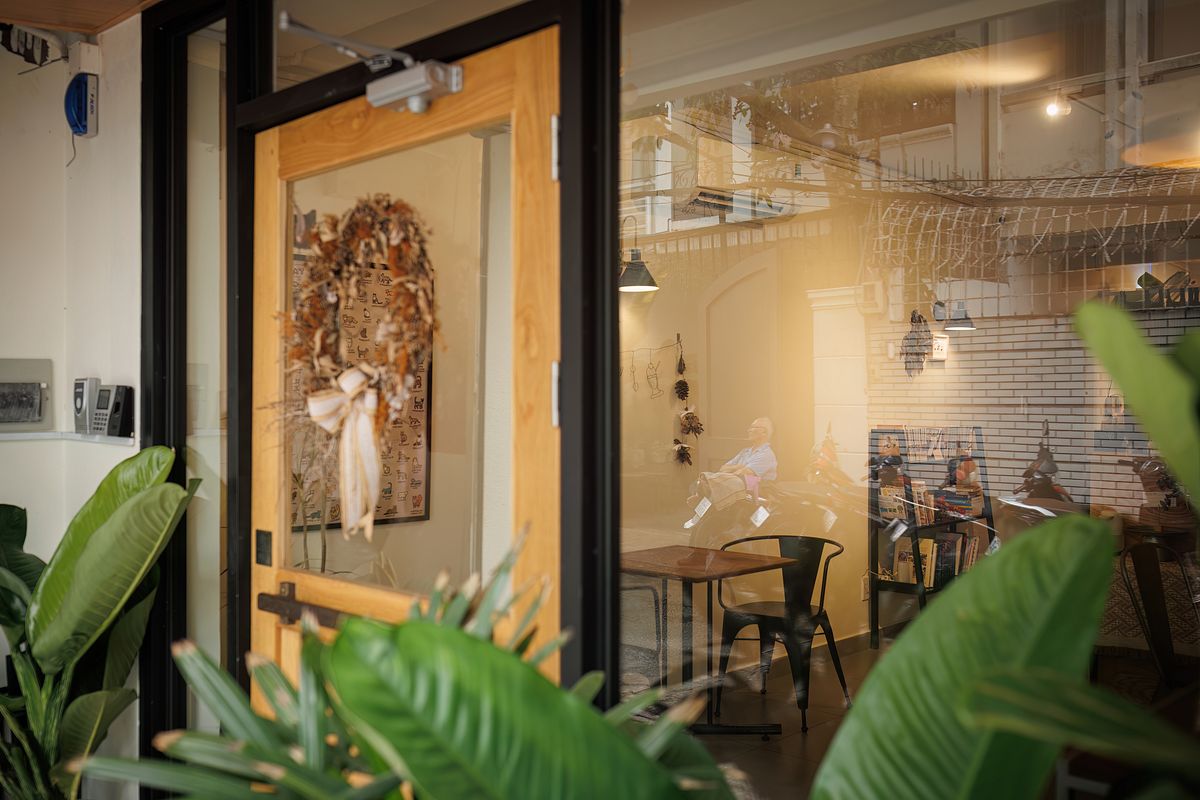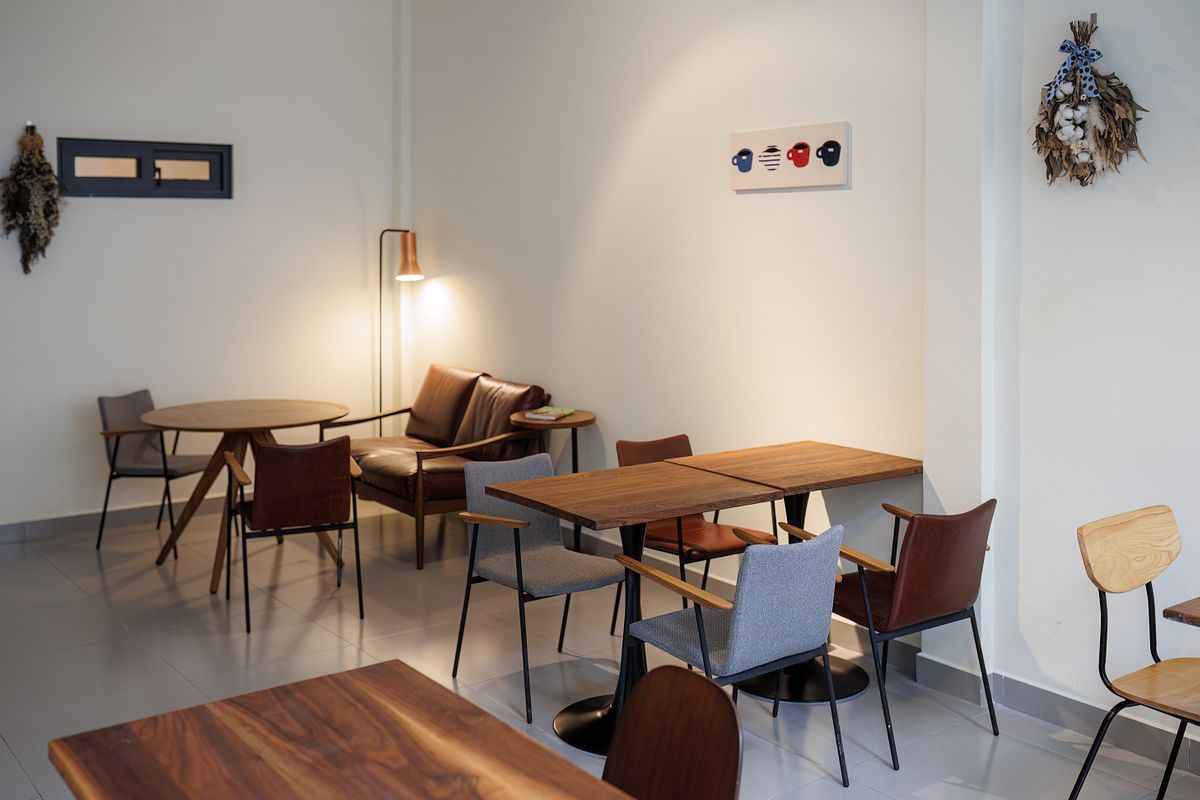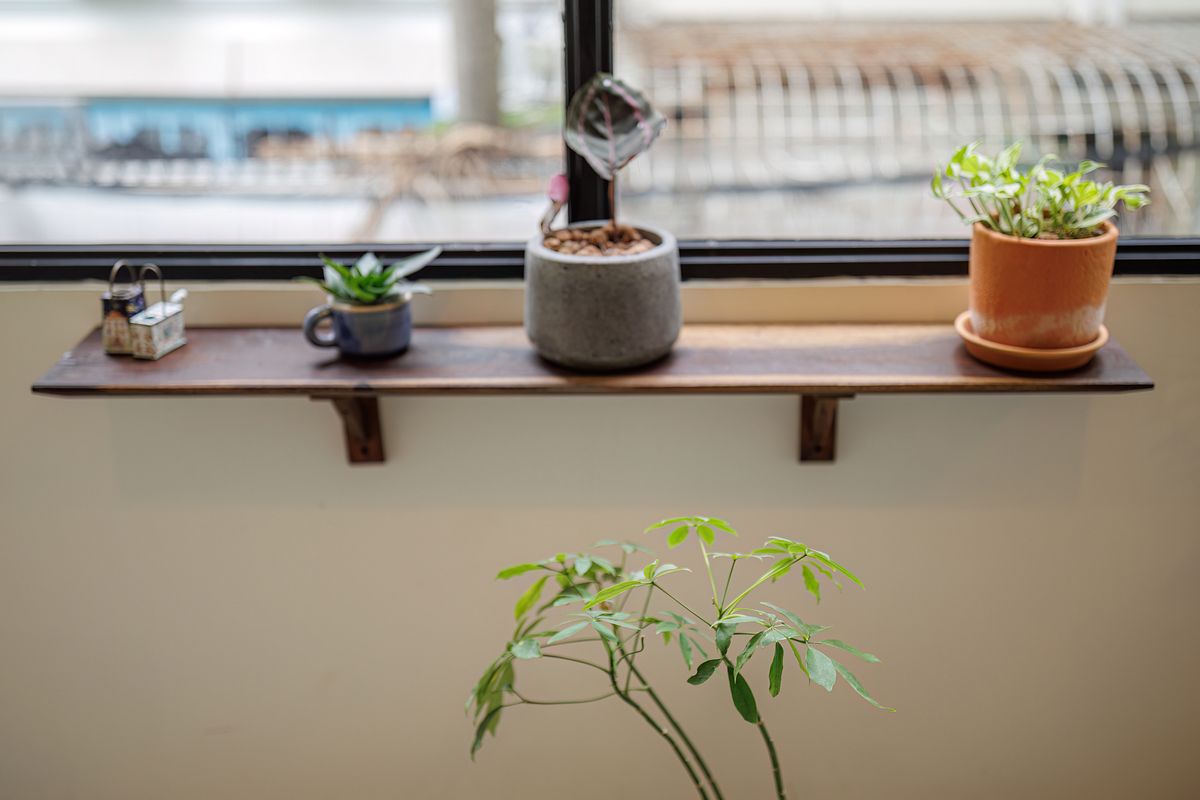 She would have liked to have remained close to her old location by finding a new space in either Đa Kao or Tân Định, but she's now just off Nguyễn Cửu Vân. The new spot opened this past spring and is larger than the previous one, but it still has the blink-and-you'll-miss-it presence of all Hẻm Gems. She knew that many of her customers lived in District 2 or Bình Thạnh, so this new address is more accessible for them, especially with its proximity to the transportation artery of Điện Biên Phủ. Accessibility has not been seamless when it comes to bike parking, however. Customers have not been keen on the price and conditions of the closest on offer, and she hopes the annoyance will not become a deterrent.
Anh admits that customer service is her biggest weakness as a café owner. Her shyness, lack of prior hospitality experience, and time obligations toward her other job all play a role in her insecurities. But she is conscious of them and trying to improve, adjust, and find opportunities to empower her employees to take on more responsibilities in this area.
"Every item I've tried from Trứng tastes of what it is, but then amplified to an only-in-my-dreams level."
The café in Tokyo that changed my custard-loving life was called Egg Baby; another mental note about Destiny is that it would lead me to a place called Trứng (egg) to keep my love alive. In future conversations, however, I can see myself mistakenly calling it "Anh's." While the café has steadily created fondness in the hearts of Saigoneers for its many nods to Japan — from the pudding to the shokupan sandos to the manga available to read — my time talking to Anh makes it feel like a coincidence. While you may feel like someone is trying to transport you to a quiet Tokyo side street, she's actually just sharing her personal interests.
The number of times in my life (and many others', I'm sure) I've daydreamed about what it would be like to open a small spot to serve the things I love to make is too numerous to count. That's exactly what Anh did. Her "loves to make" just fortuitously dovetails with what many of us love to eat, some of which we have yet to be introduced to. Her aspirations encompass new ingredients (lemon specials appeared in July), dishes (she's pondering parfaits), and events (June saw one devoted to matcha from Kyoto).
I suggested that Anh's curiosity is why she's not finished with Trứng. I think it's more apt to say it's why she's only just gotten started.
To sum up:
Taste: 6/5
Price: 5/5
Atmosphere: 4/5
Friendliness: 4/5
Location: 4/5
Rhianna loves to eat fridge-cold bánh chuối nướng with canned whipped cream, would choose a boule of sourdough and a block of French butter for her death row meal, and often daydreams about going for an ice cream stroll with Larry David.
Trứng – Cafe & Dessert
125/13 Nguyễn Cửu Vân, Ward 17, Bình Thạnh, HCMC