At a glance, this week's District 4 Hẻm Gem might appear like any typical ốc restaurant in Saigon. Quan Oc 63's laminated menu offers up no less than 40 dishes within its sticky plastic pages. However, among the restaurant's scores of delicious seafood options lies a dish worthy of a king: cà ri cua, or crab curry.
The family-run Quan Oc 63 caters to the after-work nhậu crowd that usually occupies street eatery's metal tables and plastic stools nightly.
We sit down and leaf through the menu, giving each dish a cursory look. But we know what we're here for: one of the best curries Saigon has to offer. My colleague, Alberto, who recommended the dish, has been here before and shows no interest in the other dishes available so a big portion of mouthwatering crab curry is exactly what we're getting.
We place our order and within minutes, a bowl large enough to do laundry in arrives, filled nearly to the brim with a gleaming, oil-pocked curry broth and enough crab parts to pass for a crustacean murder site. While that metaphor may be a macabre way to describe the dish, the meal is anything but.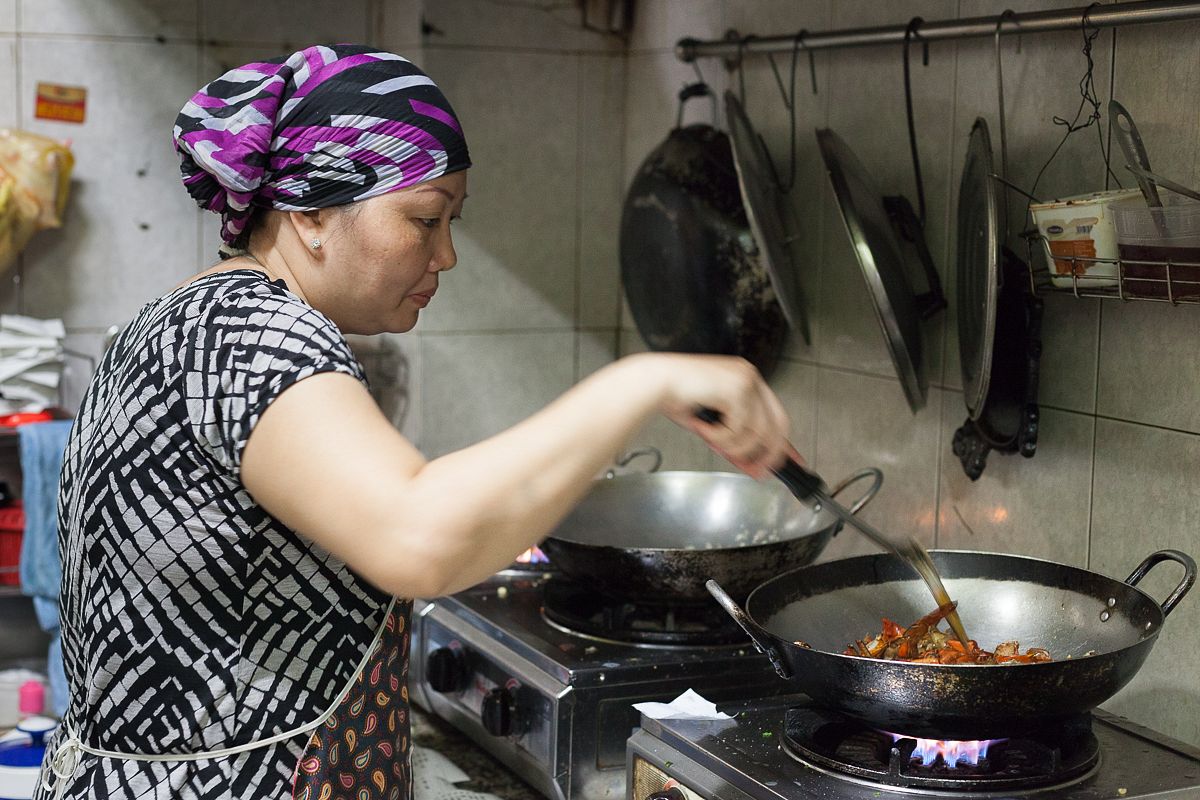 From the first few spoonfuls, our palates are inundated by the broth's mixture of silky coconut milk, chili, curry paste and Thai basil, a concoction that demands at least two bánh mì per person to truly appreciate.
Despite the freshness and flavor of the crab, it's the broth that keeps us coming back for more: after a few minutes, we find ourselves using our bread morsels to soak up as much broth as possible in the space between the crab legs.
And like that, just 30 minutes after arriving at our table, all that remains is an empty bowl and a thin but impressive layer of crab shells on the sidewalk.
The crab curry is, indeed, to die for, but if there's any drawback here it's the price. Our meal – for a party of four – is VND811,000, including a few Sapporos, a fried octopus appetizer and two male crabs, which are cheaper than the females, for some reason.
As is the case with many other dishes in the repertoire of Vietnamese cuisine, the broth is usually the star of the show, be it bánh canh ghẹ or braised duck noodles. Likewise, Quan Oc 63 would make some sweet dough if they had a broth-and-bánh-mì-only combo.
Quan Oc 63 is open everyday from 5:30pm – 1:00am.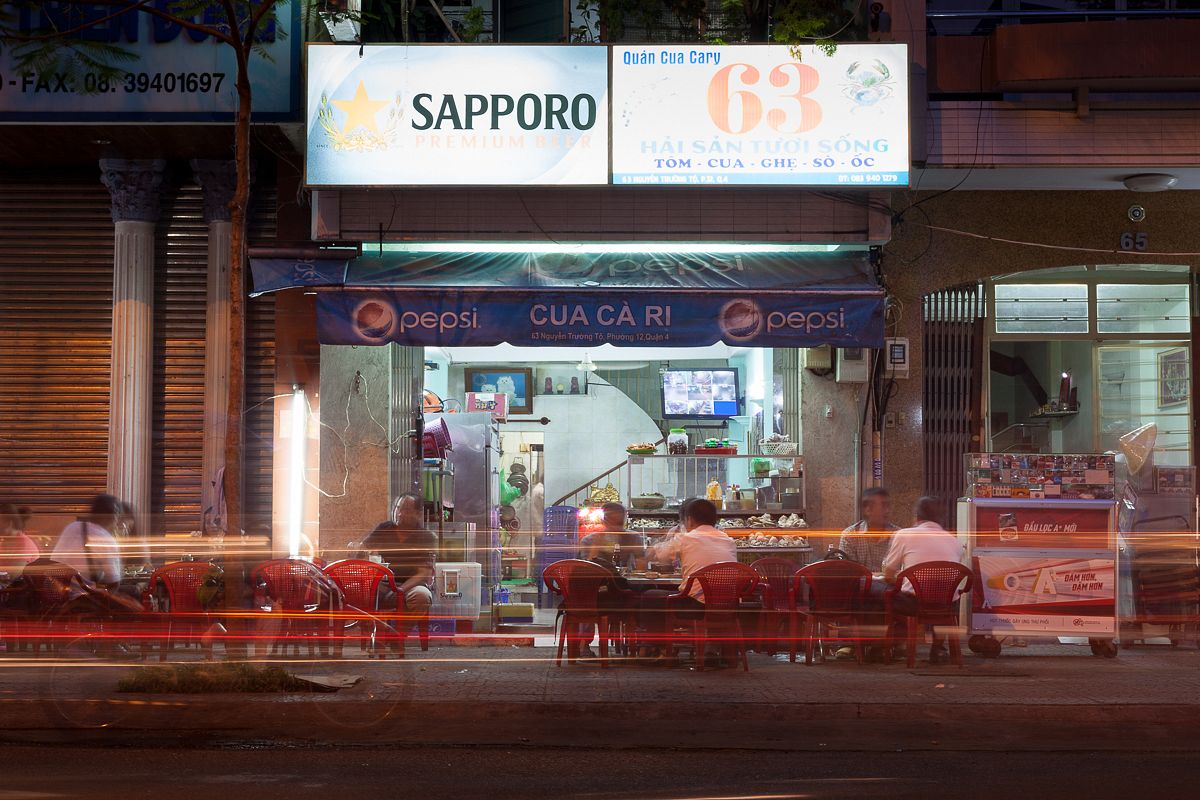 To sum up:
Taste: 5/5
Price: 3/5
Atmosphere: 4/5
Friendliness: 4/5
Location: 4/5
Brian is a New York transplant who prefers bánh chưng over pizza. You can find him meat-gazing on most days of the week.
Quán Ốc 63
63 Nguyen Truong To, D4
---

Related Articles:
---