Vietnam is facing a serious electricity shortage, yet we have no idea how much energy we use everyday.
The invention of the microscope launched a whole new field of science: microbiology. Similarly, telescopes advanced astronomy, and glass tubes revolutionized chemistry. Leaps and bounds are made when human can see clearly the things they are interested in.
There is one thing that is ubiquitous yet invisible to us: electricity. We can't see how much electricity is flowing in whenever we turn on a TV or an air conditioner. In fact, for most of us, the only indication of how much energy we use comes in the form of a monthly bill, sometimes with a staggering number, yet still opaque in terms of usage.
This opaqueness is becoming a hurdle now as Vietnam is facing a serious energy shortage. In 2019, the Ministry of Industry and Trade told Reuters that Vietnam would lack about 6.6 billion kilowatt hours of electricity in 2021, and it would only get worse.
Now more than ever, it is vital to change our energy habits. But it is hard to change something we can't see. Enter IoTeamVN, a Vietnamese startup that focuses on sustainability and energy efficiency. Since 2017, they've been working together on an idea: real-time energy monitoring.
A little black box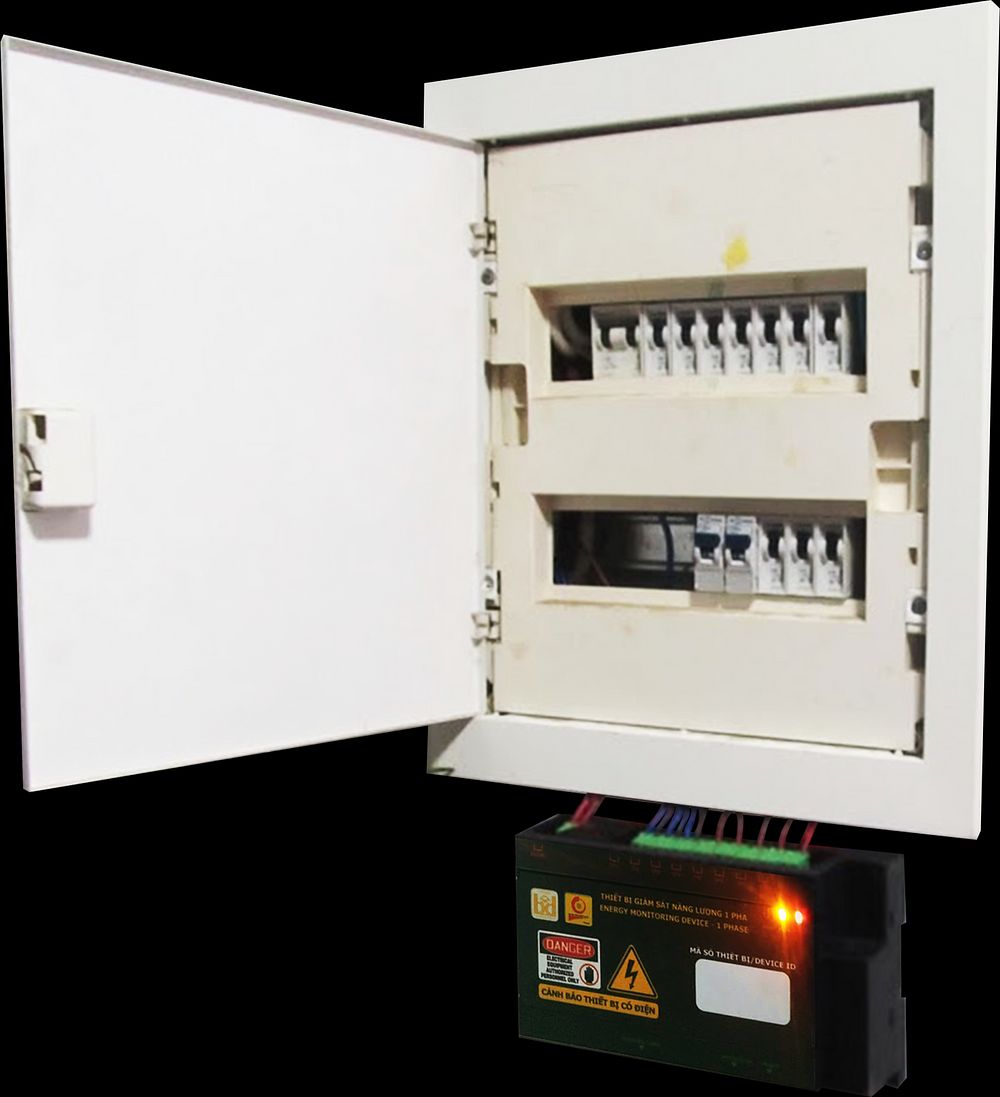 "We offer a solution for electricity usage transparency," says Lê Gia Thanh Trúc, the operations manager of IoTeamVN. Their solution is a little black box that can be attached to the electrical panel of a house. "On the electrical panel," Trúc explains, "there are branches for air conditioners, stoves, lights, etc. We can measure the electricity on each branch then graph it… and we can see how much power each branch is consuming by day, by week, or by hour. And we calculate the corresponding cost as well."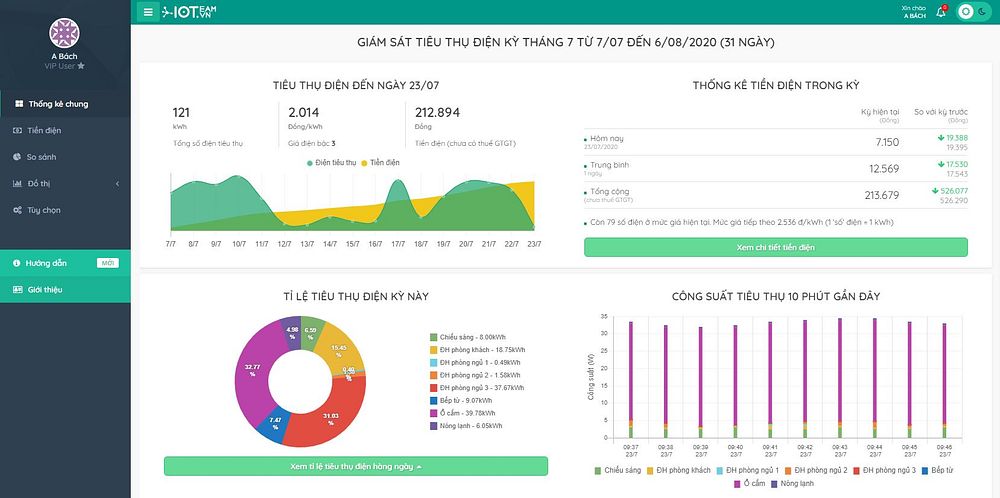 The idea is that with a clear picture of energy usage, IoTeamVN's customers can adjust their behavior accordingly. For example, Trúc shares: "There was this one person who tested our product. When in consultation she said: 'I have no idea how much electricity my air conditioner was consuming!' The air-con took up 70% of her electric bill. We advised her to switch to an inverter model and within four months, the new air-conditioner practically paid for itself with all the money she was saving. Her monthly bills were reduced by 30%."
Real-time energy monitoring is not a new concept, but it is mostly offered by foreign tech giants like Siemens or Schneider to factories and big businesses that have thousands of dollars to invest. Both of IoTeamVN's software and hardware are "home-grown," with the price range between VND3 and 10 million depending on the model. It is also possible to rent the equipment for VND500,000 per month. With a relatively low cost, IoTeamVN focuses on small businesses and households.
A time to save
According to statistics from Enerdata, households consumed more electricity (37%) than both industry (29%) and services (24%) sectors in 2019 — a consistent trend since 1990. And to satisfy the ever-growing appetite, Vietnam's draft Power Development Plan 8 is proposing to build a new fleet of natural gas (LNG) power plants, a type of fossil fuel that might or might not be cleaner than coal, depending on who you ask.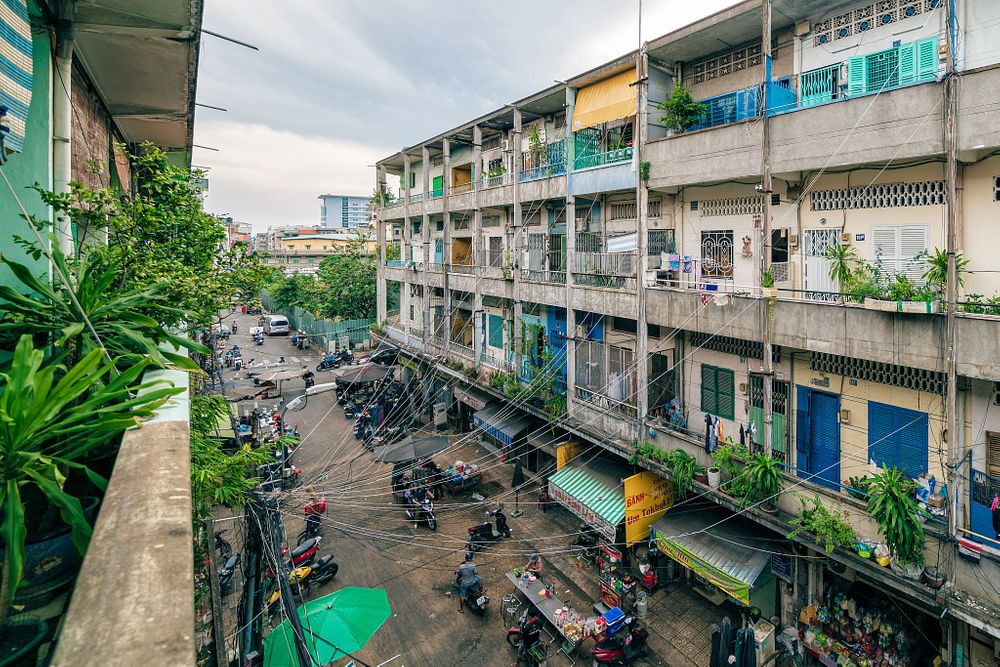 Saving energy is much better than trying to produce more however. According to Mã Khánh Hiền, the director of the Energy Conservation Research and Development Center, our electricity is produced from other primary energy sources such as coal, wind, or LNG, with the efficiency at only about 35%. "Which means," Hiền says, "for every 1 kWh of electricity saved in households, factories, or businesses, you save 3 kW at the primary source. That is why saving energy is important."
"Using energy efficiently is not only beneficial to businesses through lowering the cost of production, it also changes habits and raises awareness of the energy users. As well as reducing the environmental impact and CO2 emissions."
Hiền's team specializes in energy auditing and consultation to help factories and businesses increase their efficiency. He is familiar with IoTeamVN and what they are trying to do, though he noted that it will take more for people to start reducing energy usage: "IoTeamVN offers a technological solution to help us monitor usage, but it doesn't save energy for us. In my experience, having the technology without changing the habits doesn't bring much result. Changing behaviors is the vital factor for a system to run sustainably."
Changing behaviors
Beside monitoring energy in real-time, IoTeamVN also offers Smart Control System that sends warnings and allows its users to control appliances through their smartphones. All for the sake of supporting people to change their habits.
"The devices help me learn a lot of things," says Nguyễn Hoàng Minh, one of the co-founder. "For one, I let go of my old refrigerator and air-conditioner. Because in less than two years, the money lost on electricity is almost enough to buy new ones. Only by seeing directly how much electricity the air-conditioner consumed in a period of time do I understand the cost. EVN's bills are too vague.
"They also let me know not to leave the water heater on 24/7. And if I forget to turn it off, the device warns me. Finally, the stairs in my house are quite dark, so everytime I go up or down I need to turn the light on. With the smart control, I can ask Google to turn the light on before I go up and turn it off after no one is left downstairs. But that last one my mom forced me to take it down because she didn't like that everytime going up the stairs she had to say: 'Ok Google, turn on the light.'"
In this oppressing heat, energy is being consumed at a record high. EVNHANOI is asking people to set their air conditioners at 26–28°C and use another fan, which would save "2-3%" of electricity compared to setting the air-con at a lower temperature. What other solutions are we overlooking due to the opaqueness in energy usage? Now is the time to peek behind the ambiguity and see how we can change our habits.