Once one of Saigon-Chợ Lớn's most recognizable local brand names, Cô Ba soap was the crowning achievement of Trương Văn Bền's long and successful business career.
Born into Chợ Lớn's mixed-race Minh Hương community, Trương Văn Bền (1883-1956) was the grandson of a Rạch Giá district chief of Fujianese descent. Being from a wealthy family, he was tutored privately in Vietnamese and Chinese, while receiving a solid French education at the École Municipale française de Cholon and later at the prestigious Collège Chasseloup-Laubat in Saigon.
Bền's business career is said to have got under way in 1901, when he opened a small grocery store next to the canal at 40 quai du Cambodge (Kim Biên) in Chợ Lớn. He soon began to focus on buying products wholesale from Chinese traders and then selling them at a profit to other retailers, enabling him to amass a small fortune.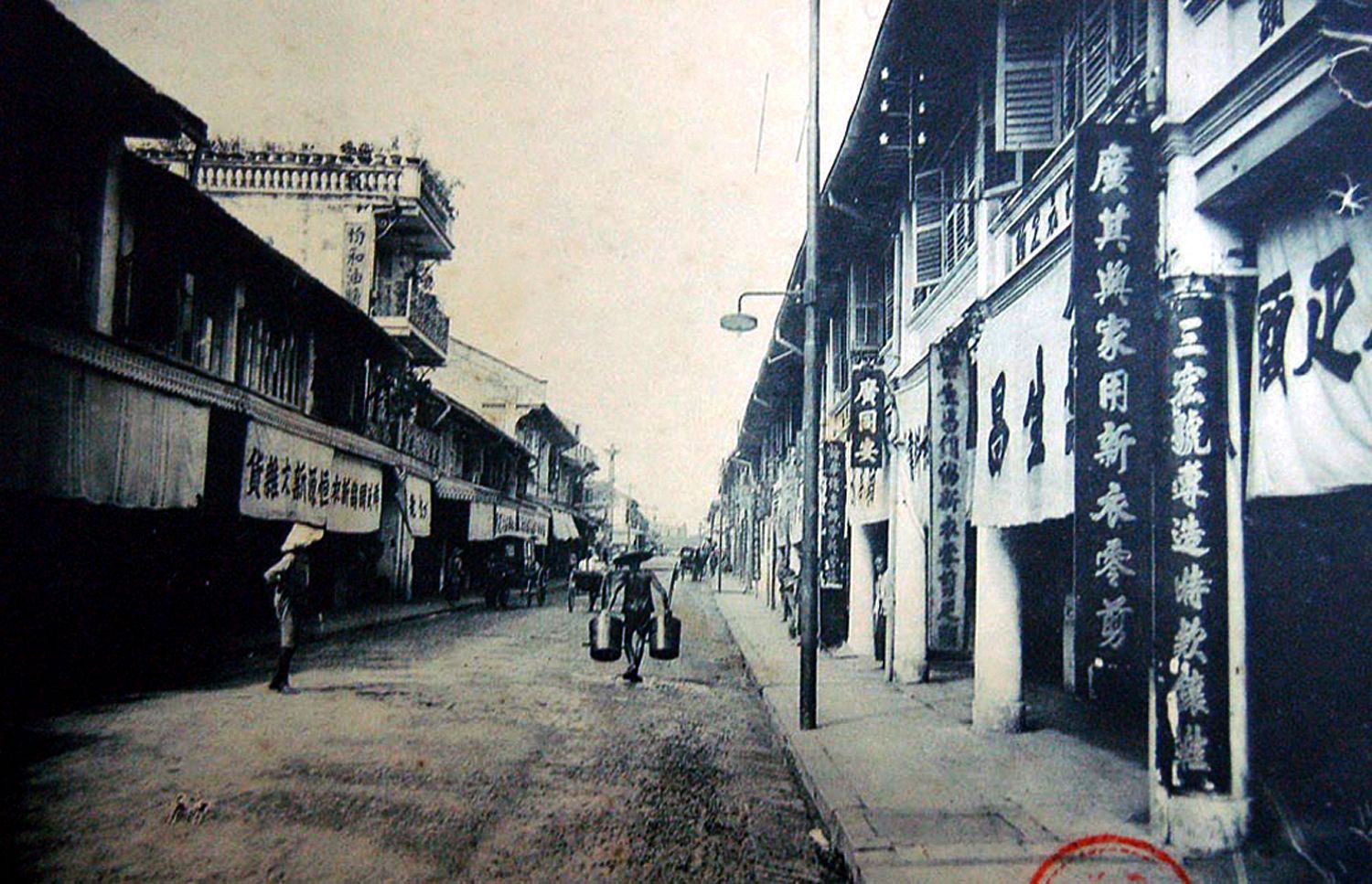 In 1905, he reinvested the money he had made by constructing an industrial oil refinery in Thủ Đức, and in the following year he also set up rice processing factories in Chợ Lớn and Rạch Các. However, he soon discovered that the real money was in oil production, and in subsequent years the Usine Truong-Van-Ben "Huilerie de Cholon," with its factory in Thủ Đức and its magasin de depot at 40-49 quai du Cambodge, became one of the most successful businesses in the city.
In 1917, Trương Văn Bền opened a larger manufacturing plant on the Route basse de Cholon (now Võ Văn Kiệt Street) in Chợ Quán, with the aim of increasing production and diversifying his products to include castor, coconut, peanut, sesame, cotton and kapok oils. No expense was spared equipping this factory with state-of-the-art machinery from France and the USA, including the very latest cleaning, husking, grinding, pressing and filtration machines, all powered by steam engine.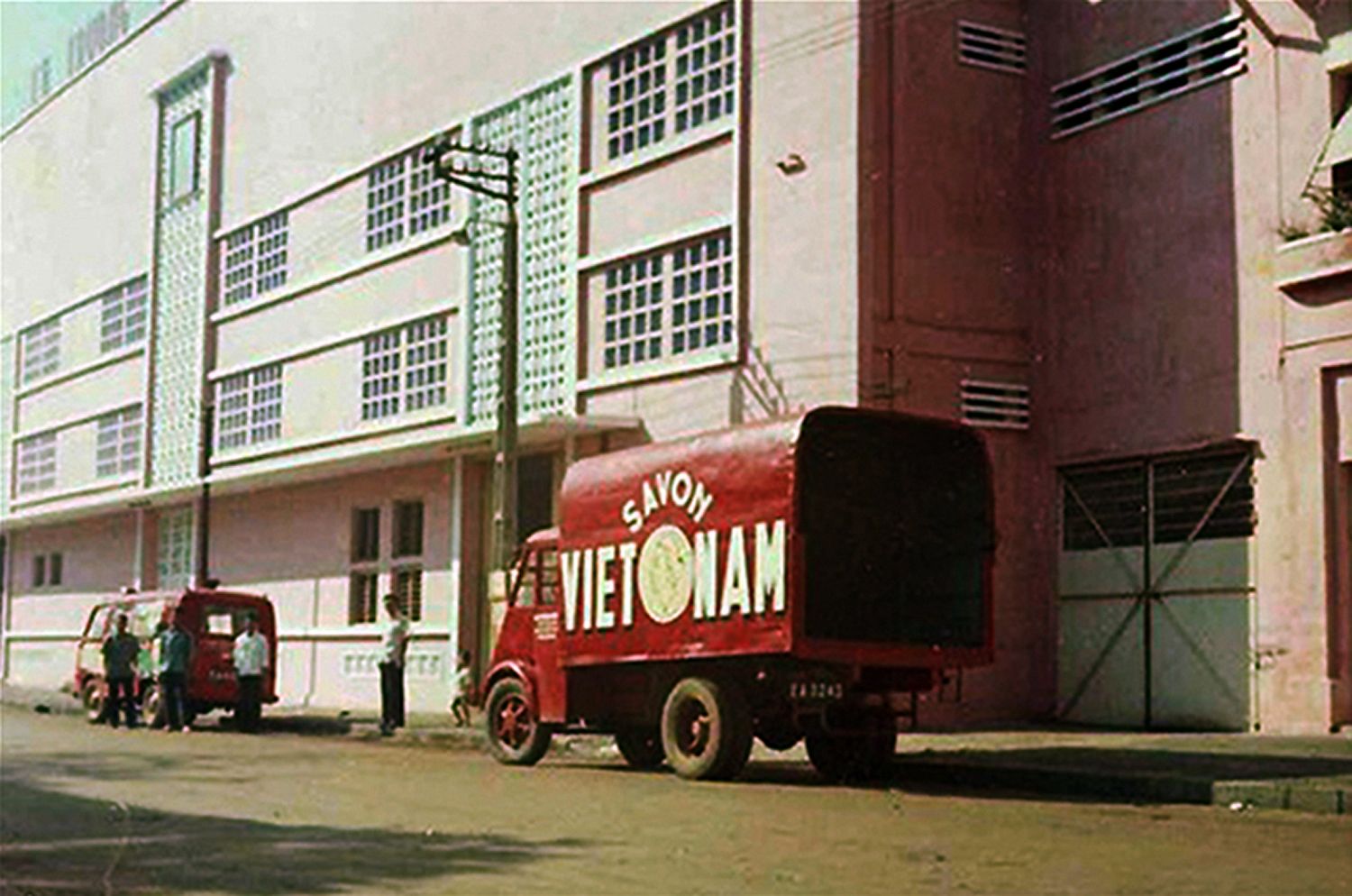 By 1920, the factory was producing 10 tons of oil each day, with a focus on the sale of castor oil to pharmacies and hospitals throughout Cochinchina and of coconut oil for export to France and the United States of America. In the mid 1920s, a large percentage of the raw materials processed here came from Bền's own farms in Mỹ Tho and Đồng Tháp Mười.
During this period, Bền also became involved in rubber production, founding the 70-hectare Plantation de Truong-van-Ben in the villages of Linh Chiểu Trung and Phong Phú, 15km from Saigon in Gia Định province (now part of District 9 and Thủ Đức).
As Trương Văn Bền's business reputation grew, he began to take an active role in the political life of the colony. In 1920 he was elected to the Colonial Council, and after being made a member of the Chambre de Commerce in 1924, he became its first Vietnamese Vice President in 1932, holding this position until 1941.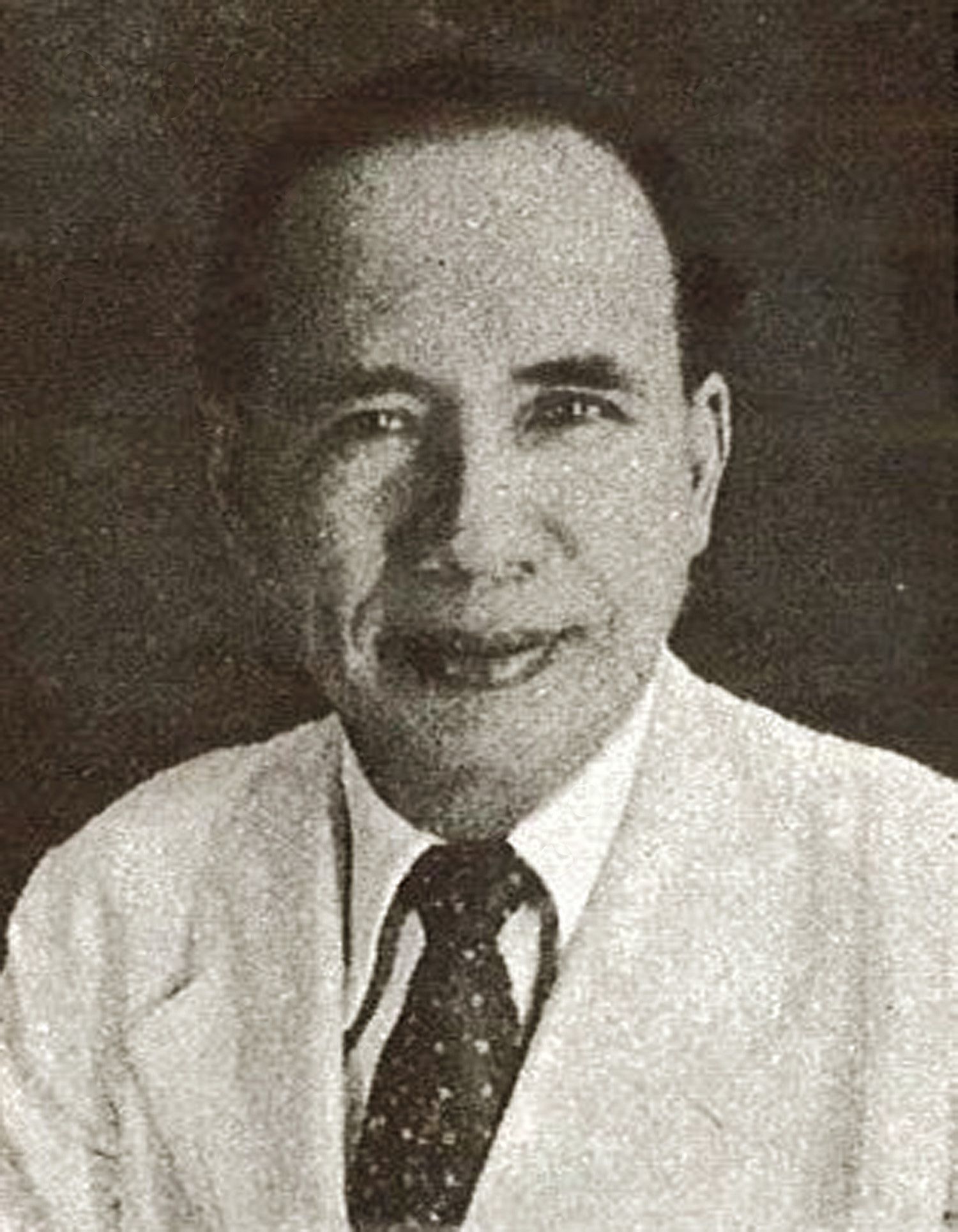 This was a period in which long-running resentment against the methods and monopolies of both French industrialists and Chinese traders in Cochinchina fuelled a more general movement of Vietnamese economic nationalism, and Trương Văn Bền quickly emerged as one of its champions.
In the early 1920s, he took an active role in the successful campaign against the so-called "Candalier project," a plan by the colonial authorities to lease the commercial port of Saigon-Chợ Lớn to a consortium of French businesses for 15 years, which would have seriously undermined local commercial interests.
In 1926, he was also involved in setting up the Parti travailliste Indochinois (Indochina Workers Party), which sought "to bring together industrialists, employees, owners, traders and workers with the aim of defending their occupational interests" and issued the biweekly newspaper L'Ère nouvelle.
While serving on an economics working group of the Grand Conseil des intérêts économiques et financiers de l'Indochine in 1929, Bền is said to have argued strongly for the economic rights of indigenous peoples. Ten years later, he could be found lobbying vociferously against a colonial decision restricting the use of traditional medicines, arguing that insufficient consultation had taken place before its enactment and that the decision should be suspended pending the establishment of a traditional medicine review committee.
What made Trương Văn Bền a household name in the south was his decision in 1932 to diversify into the manufacture of domestic soap. According to his son Trương Khắc Cẩn, who served as director of the company from 1970 to 1975, this decision was inspired by a desire to manufacture a product which really served ordinary people. "There are two types of products that almost everyone has to use – paper and soap," he said. "And my father chose soap."
At that time, locally-made soap was of poor quality and most of the soap used in Cochinchina was imported from France, notably the popular Savon de Marseille brand.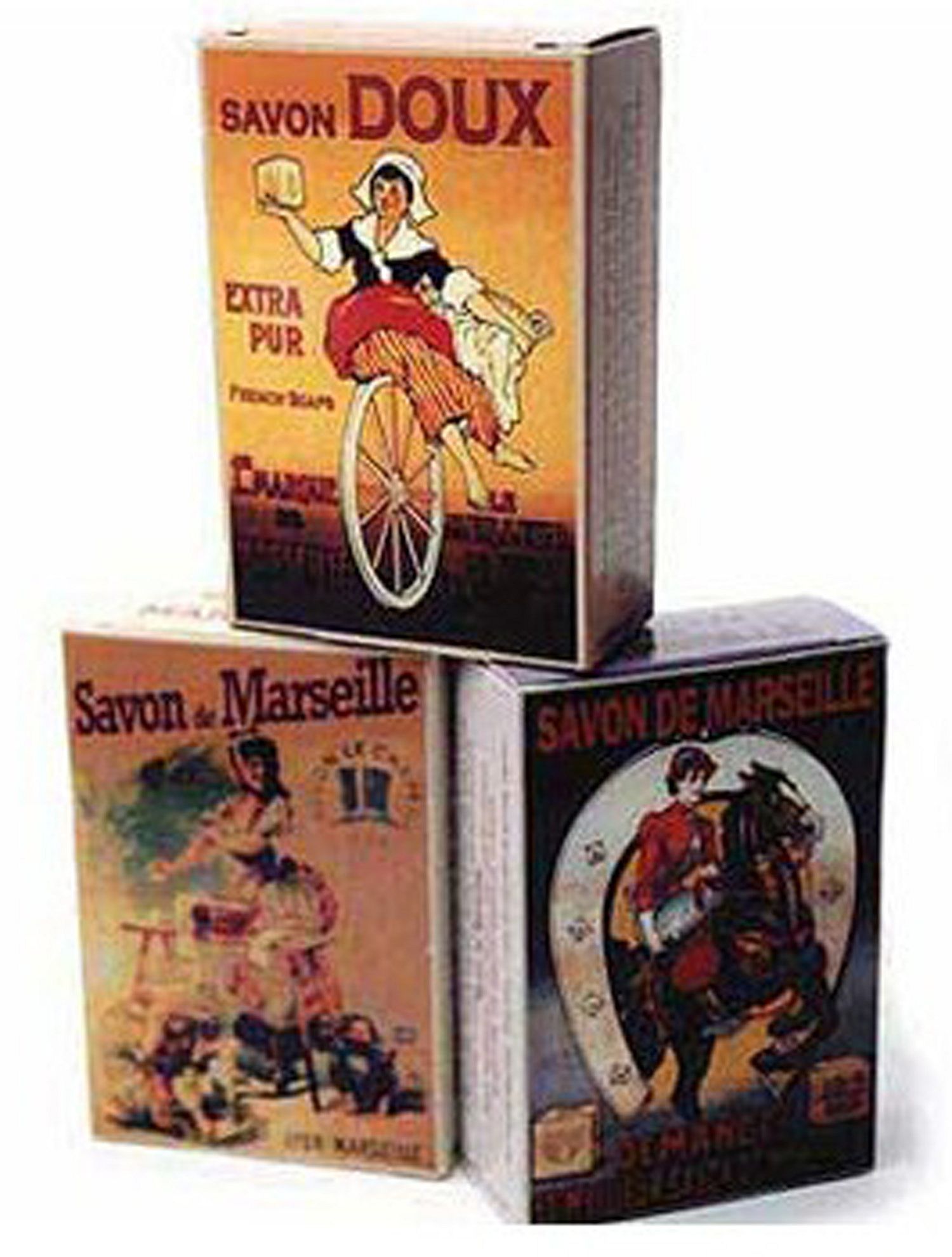 Manufactured under the new company name Xà bông Việt Nam (Savon Việt Nam), Bền's Cô Ba (Miss Ba) soap quickly struck a chord with local people, partly because of its high quality and affordable price, but also due to the strong appeal to economic nationalism of its advertising slogan "Les gens devraient utiliser du savon de Việt Nam" (People should use Vietnamese soap).
While the use of "Việt Nam" in the name of the company was clearly designed to resonate with local consumers, it is possible that the product name "Cô Ba" (Miss Ba) was also inspired by Vietnamese national pride. For while some hold that the real Miss Ba was Trương Văn Bền's own wife, it has also been claimed that she was the daughter of a Trà Vinh man executed by the colonial authorities in 1893 for killing a French attorney after the latter had made inappropriate sexual overtures to his wife.
The appeal to consumers to "buy Vietnamese" clearly worked, for during the late colonial era, Xà bông Việt Nam effectively cornered the market in Cochinchina.
Cô Ba soap was also exported to Laos, Cambodia, Hong Kong, New Caledonia and even several African countries. During the 1940s, Trương Văn Bền emerged as the largest and most successful oil and soap producer in Indochina.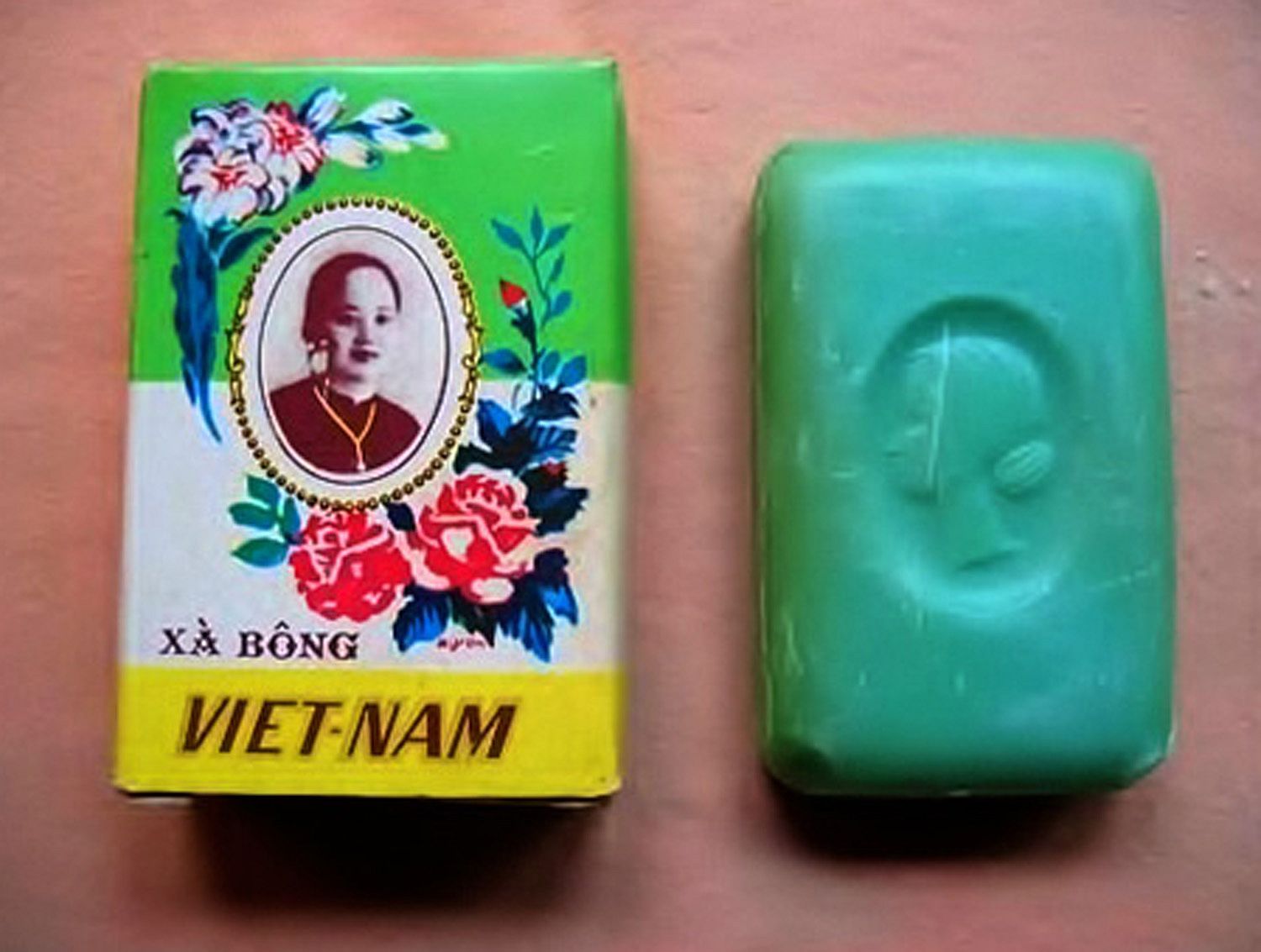 Like other wealthy entrepreneurs of his age, Trương Văn Bền was known for his philanthropic works. As early as 1920, he paid for the reconstruction of the Pont des Trois arches (Three-arch bridge) by the Société d'exploitation des établissements Brossard et Mopin, after the collapse of the original bridge two years earlier.
And along with the family of "Tổng Đốc" Đỗ Hữu Phương, Bền contributed regularly and generously towards the restoration and upkeep of the Nghĩa Nhuận Assembly Hall, one of Chợ Lớn's most elegant Minh Hương temples at 27 quai de la Distillerie (now 27 Phan Văn Khỏe).
A naturalised French citizen, Trương Văn Bền left Việt Nam in 1948 to live in Paris, where he died in 1956 at the age of 73.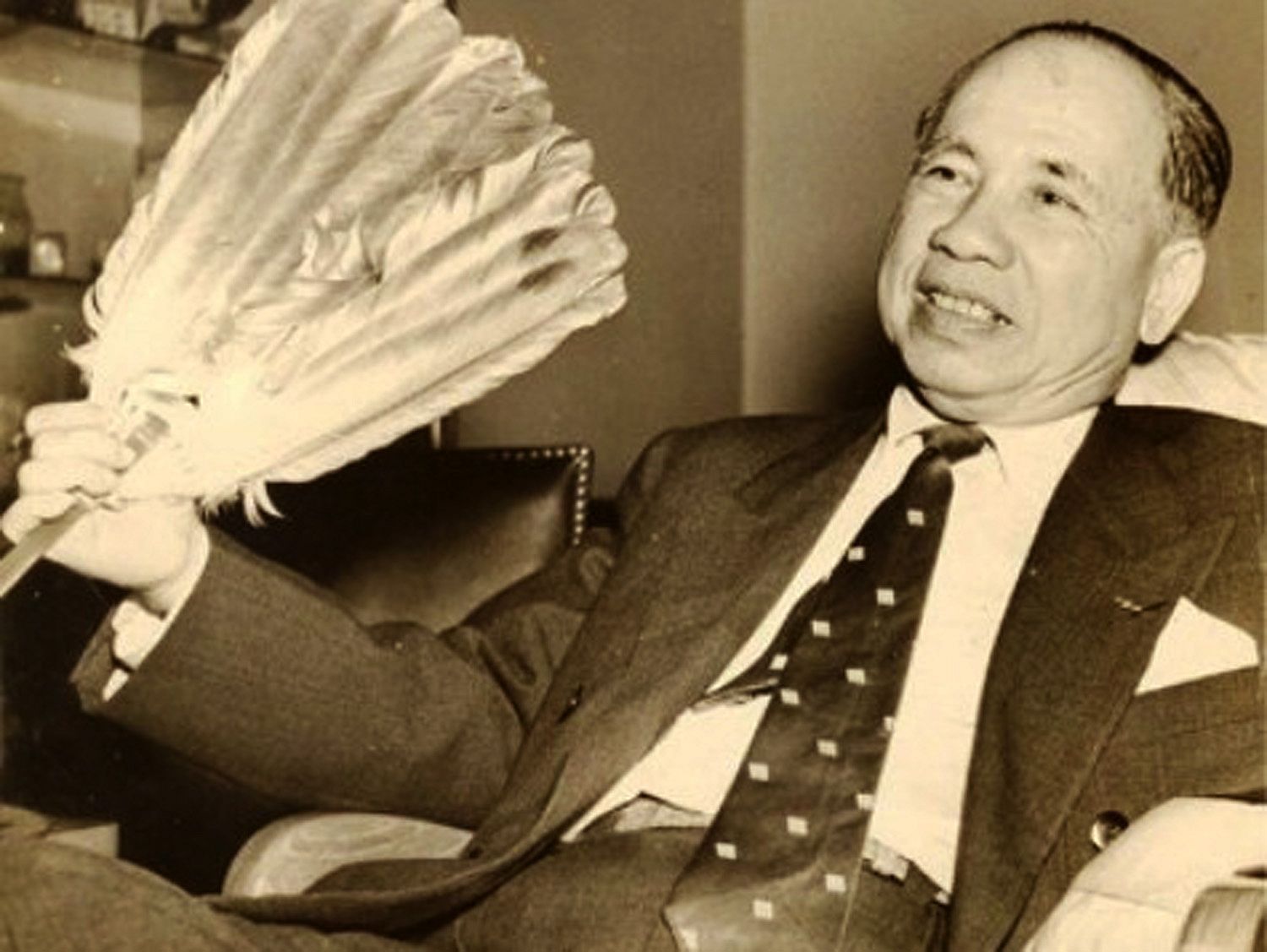 Left in the care of his sons, the company he had founded went from strength to strength in the 1950s and 1960s. In 1971 it was said to have up to US$90 million in investment capital, with an annual production of 4,000 tons of laundry soap and 1,800 tons of perfumed soap bars.
Today, Cô Ba soap is still manufactured by the Công ty Phương Đông or Orient Manufacture & Trading Joint Stock Company (ORDESCO), which is based in the old Xà Bông Việt Nam factory building at 40 Kim Biên, Chợ Lớn. It is available in many supermarkets and is also on sale close to the factory gates at Cửa Hàng Ngọc Loan, 36 Kim Biên, which charges VND40,000 for a pack of 10, or VND4,000 for one bar if you talk to the shopkeeper nicely! A great "souvenir" for visitors to Chợ Lớn!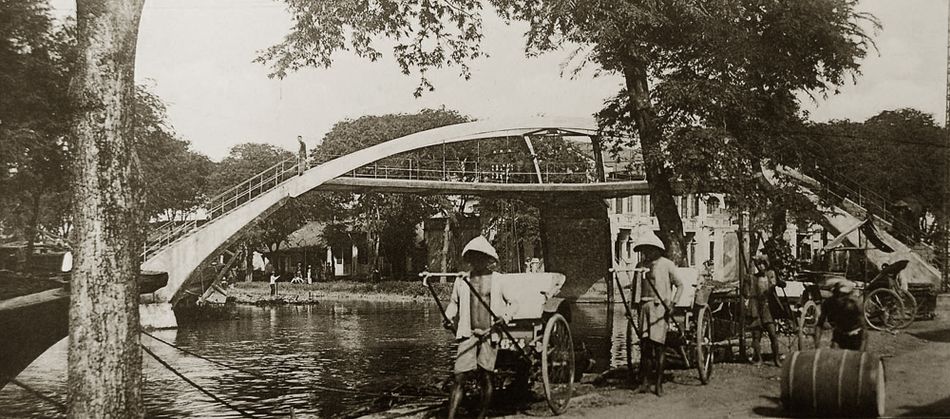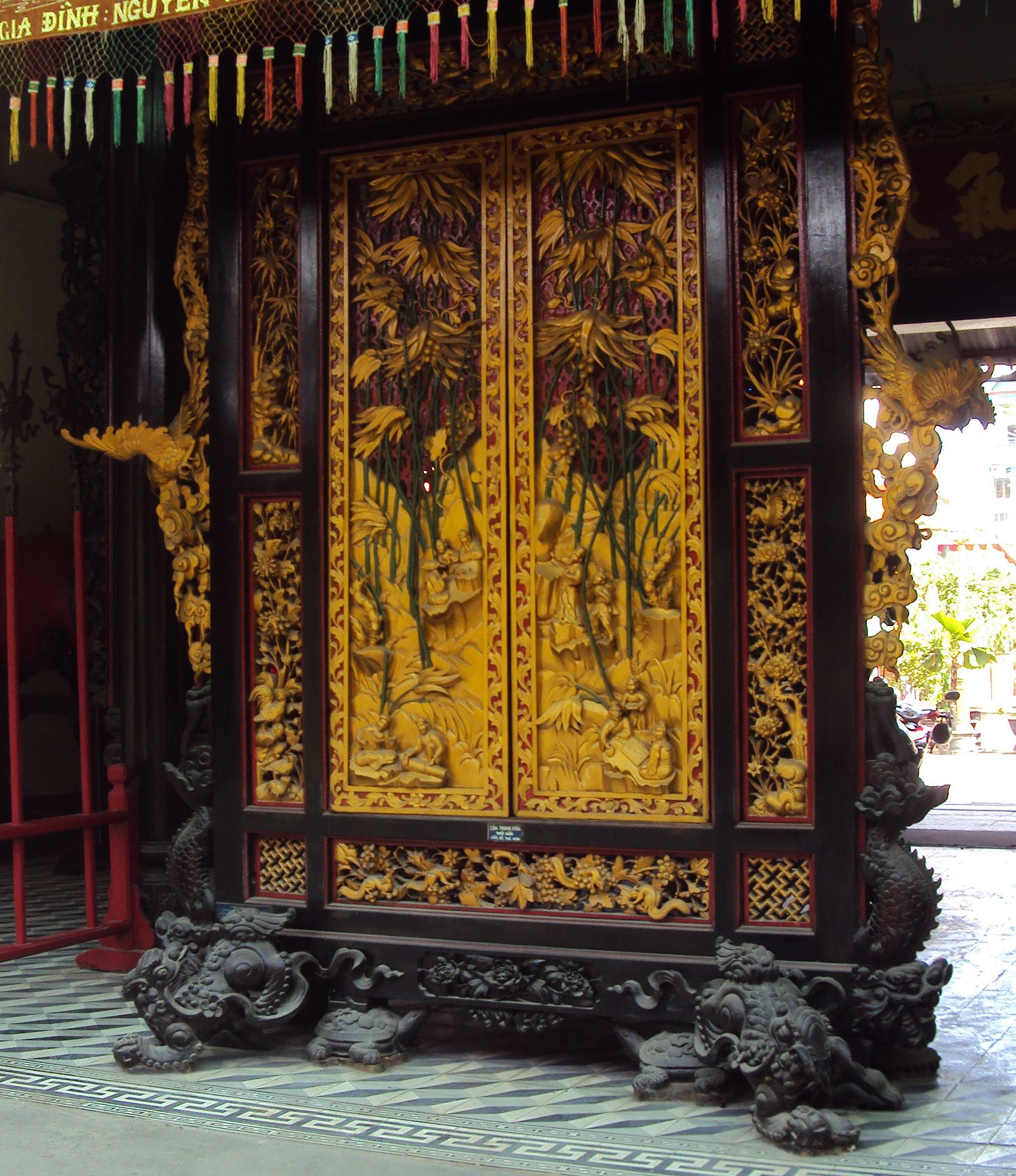 Tim Doling is the author of the walking tour book Exploring Hồ Chí Minh City (Nhà Xuất Bản Thế Giới, Hà Nội, 2014) and also conducts Heritage Tours of Saigon and Chợ Lớn - see www.historicvietnam.com.
---

Related Articles:
---