The Langbian Cog Railway was opened in stages between 1919 and 1932. The first 40 kilometers of the line from Tourcham (Tháp Chàm) to Krông Pha travelled through relatively flat terrain and required only conventional adhesion rail technology, but the remaining 44 kilometers from Krông Pha to Da Lat rose from 186 meters to 1,550 meters above sea level, demanding the use of state-of-the-art Swiss crémaillère (cog railway) technology. This short article, published in L'Éveil Économique de l'Indochine on February 20, 1927, describes the inauguration of the first and most challenging 10-kilometer section from Krông Pha to Bellevue (Eo Gió, km 50) on February 10, 1927.

At 10:15am our train moves off and travels at a brisk pace along the 1,500 meters of almost-flat rail track which separate us from the start of the rack section.
Suddenly the speed decreases; the pinion wheels of the locomotive engage with the rack and we attack an incline of 80mm/m, which soon becomes 100mm/m and then 120mm/m. It's like climbing a staircase, but effortlessly and at the steady speed of 10kph.
We feel as though we're hanging on a vine at the edge of a precipice!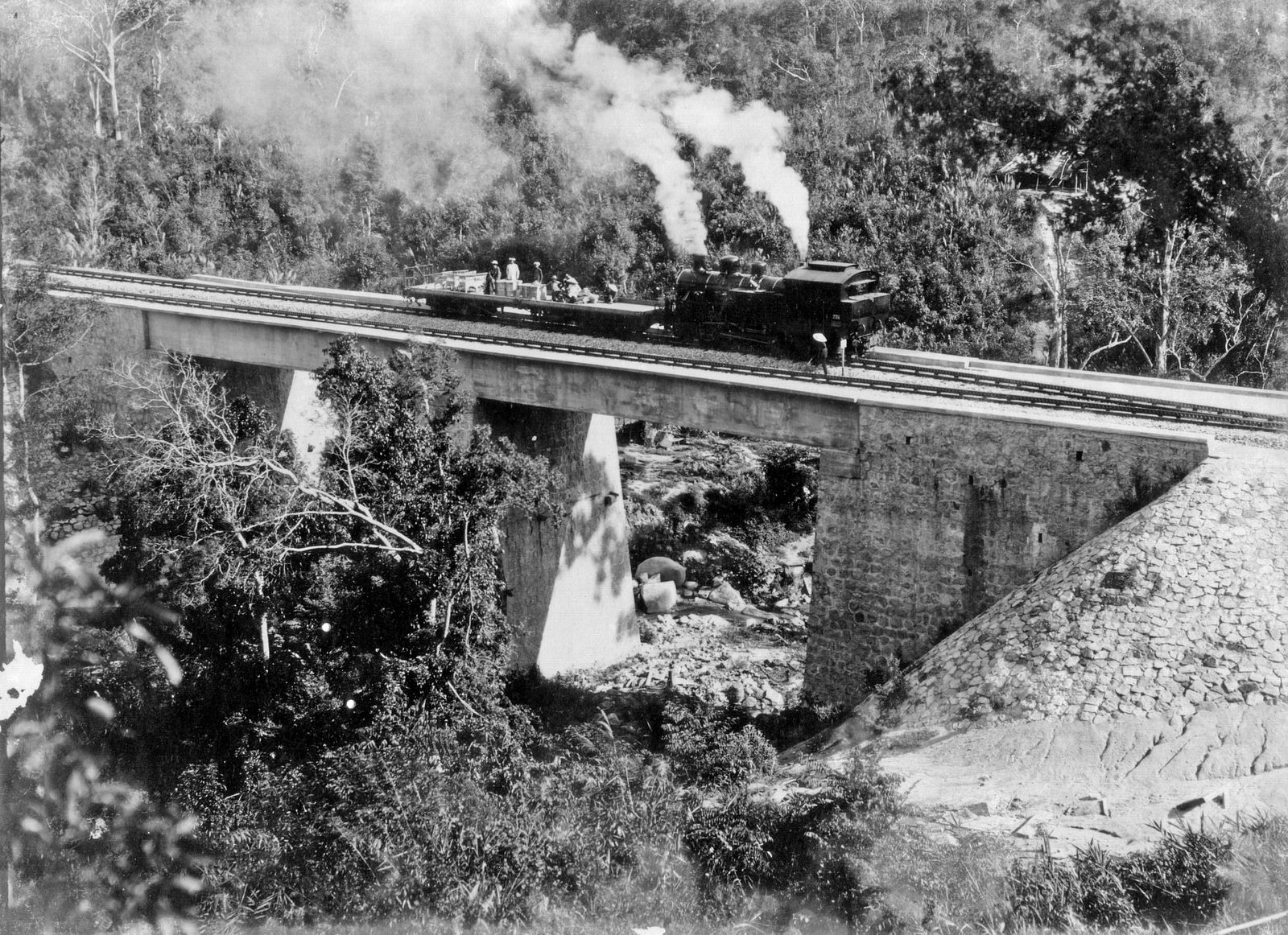 To reach the top, the locomotive makes use of full power, and no obstacles stand in our way.
We cut through sloped trenches in the granite. A great bulge of volcanic rock seems to block our way, but we pass through it easily via a 160-meter tunnel which leads us out onto a precipice, flanked by piles of rocks. The train continues, and we soon arrive at another granite outcrop, which dwarfs us with its mass.
We cross torrents over bold bridges, and then we arrive at a train station on a bridge, set between the two great walls of a gorge... it's Kabeu.
There's just time to water the engine before the climb begins again, taking us over another section of rack rail, up through the rocks and peaks towards a sky which becomes steadily deeper and bluer as the air gets fresher and livelier.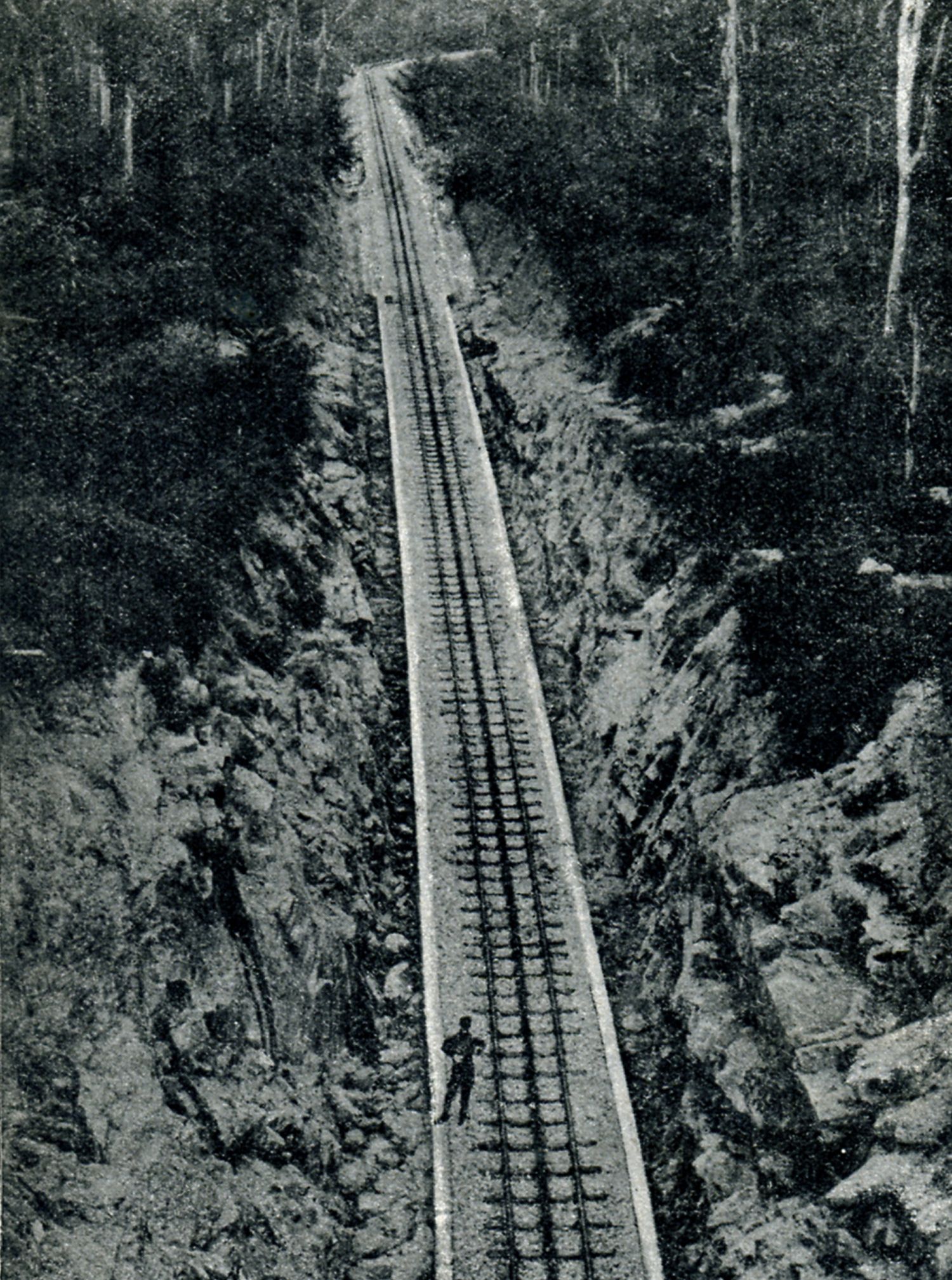 Everything now reminds us strangely of France; the illusion is almost complete when, after crossing the last slopes and passing the most recently built structures, the train leads us onto the Dran plateau, where we see carnations and roses amidst the pine forest.
We are told that it will take several more months to achieve the final sections through the mountains of Annam, but the hardest and most costly part of this line has already been achieved. The laying of track between Bellevue and Dran is now nearing completion. Beyond it, the earthworks for another rack section from Dran up to l'Arbre Broyé are almost finished. If sufficient manpower is available, track laying will commence as soon as the next rainy season is over.
Soon, thanks to our skilled engineers, Da Lat, too, will be much easier to access from Saigon.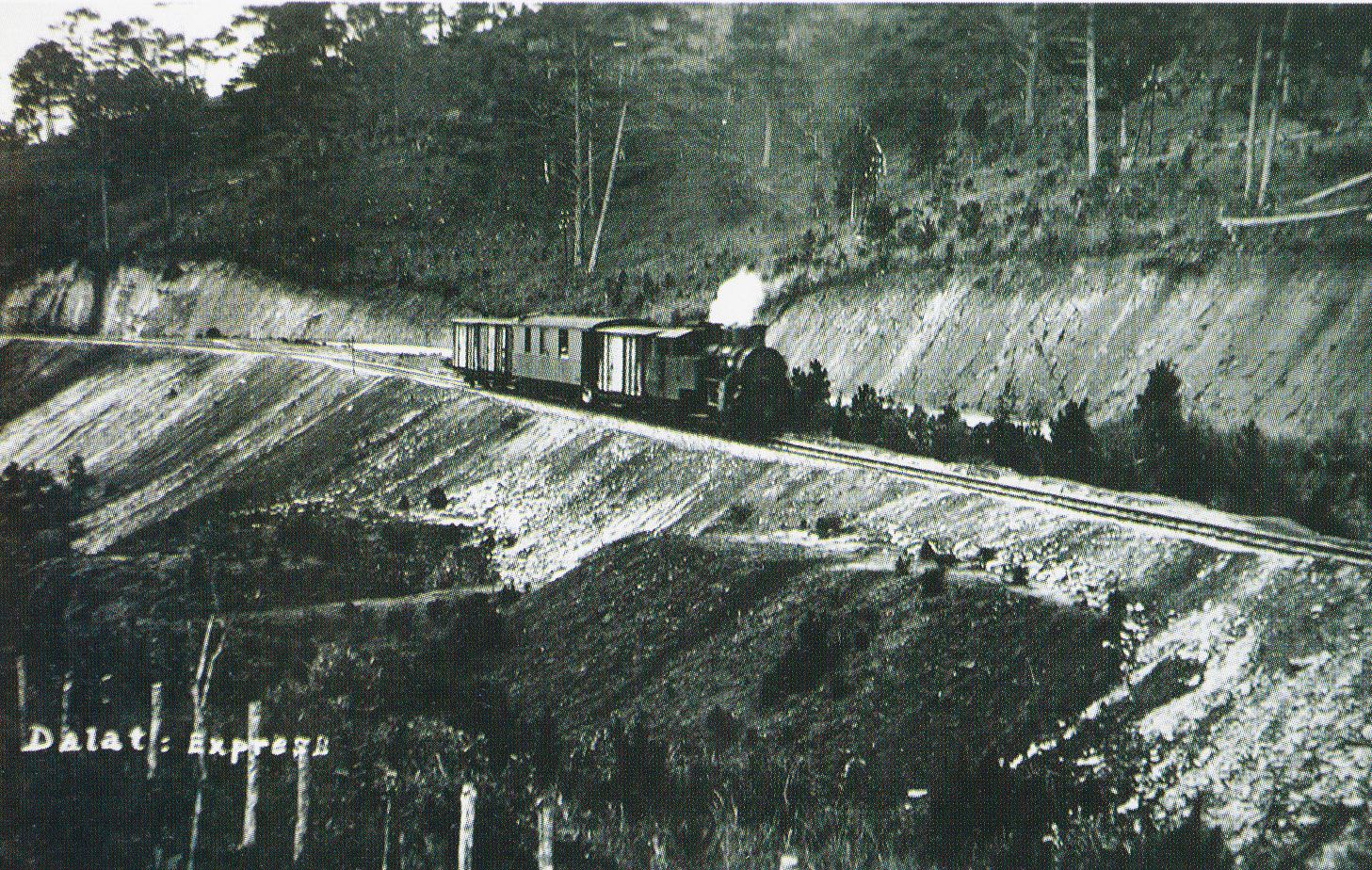 Tim Doling is the author of the book of walking tours entitled Exploring Hồ Chí Minh City (Nhà Xuất Bản Thế Giới, Hà Nội, 2014) and also conducts four-hour Heritage Tours of Historic Saigon and Cholon. For more information about Saigon history and Tim's tours, visit his website, www.historicvietnam.com.
---

Related Articles:
---