The Mekong Delta is called Đồng bằng Sông Cửu Long in Vietnamese — the Nine Dragons River, for the way the mighty Mekong splits into multiple strands as it nears its final destination, the East Sea.
To the estimated 18 million inhabitants of the Mekong Delta, the river is more than just a geographical feature; it defines their whole lives. Annual floods make many roads impossible to use. Meanwhile, the fact that the region boasts around 15,000 km of navigable waterways to only 2,500 km of compacted road offers another hint as to how most people travel.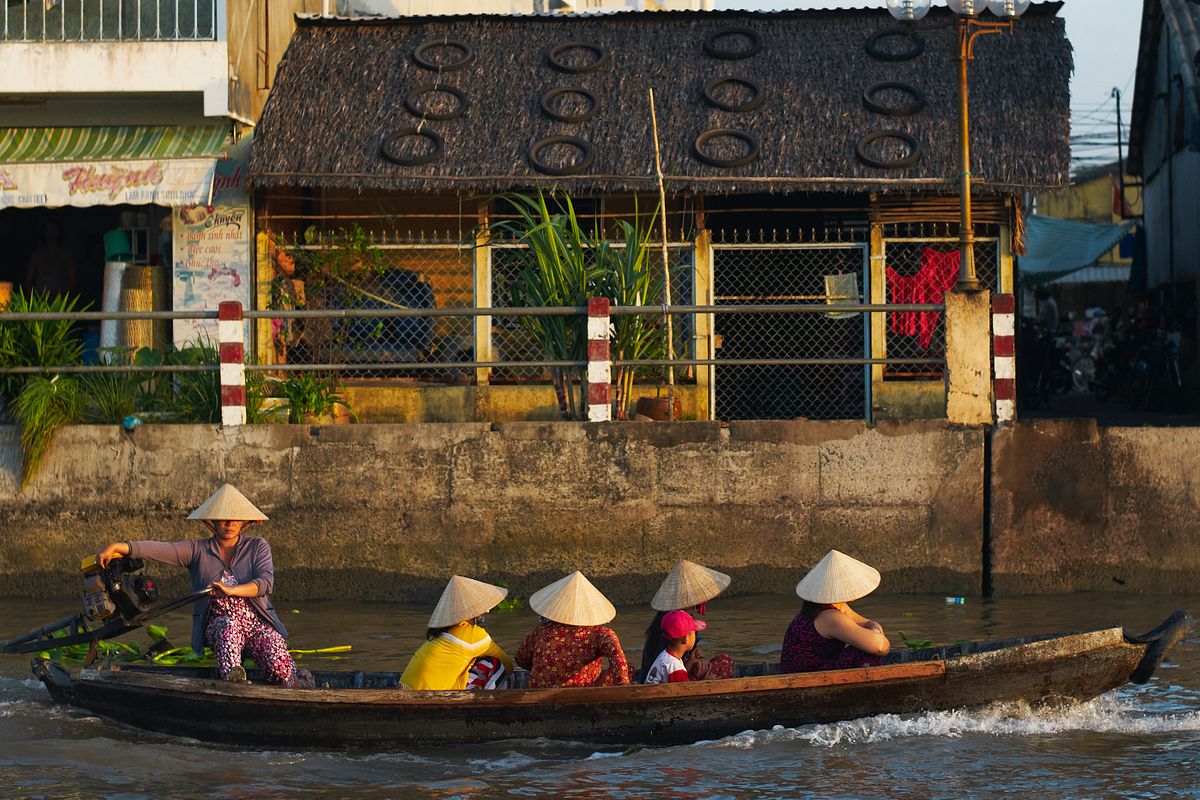 The Mekong Delta is a beautiful part of Vietnam and one I was immediately impressed with on my first visit, an exploratory boat trip from Ho Chi Minh City to Rạch Giá in August 2010.
I was fascinated by how the area's inhabitants lived and their daily interactions with the Mekong River. I was so impressed with how the people of the region traveled that I went back several times and focused on how they crossed the water. The ferries are a microcosm of life along the river. The crossings are generally short and you get to meet all kinds of people on the boat. It's a pause in your journey, filled with snacks, bargaining sessions and sometimes entertainment.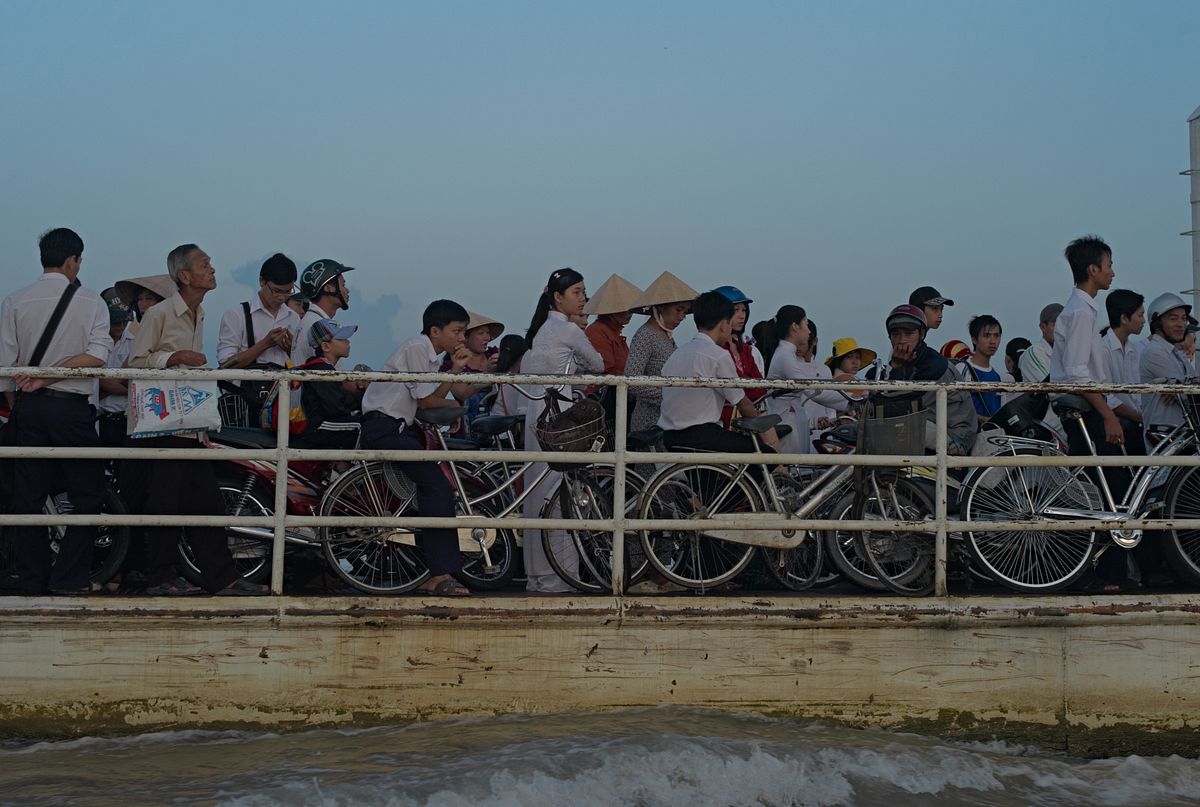 This series is the result of these journeys, traveling mostly in the dry season. I crossed with school children, interviewed ferry captains and their crew, attempted to speak Vietnamese with delivery men on massively overloaded bikes and haggled with vendors carting everything from vividly colored fruit and vegetables to toilet paper and cigarettes. I also bought a lot of lottery tickets.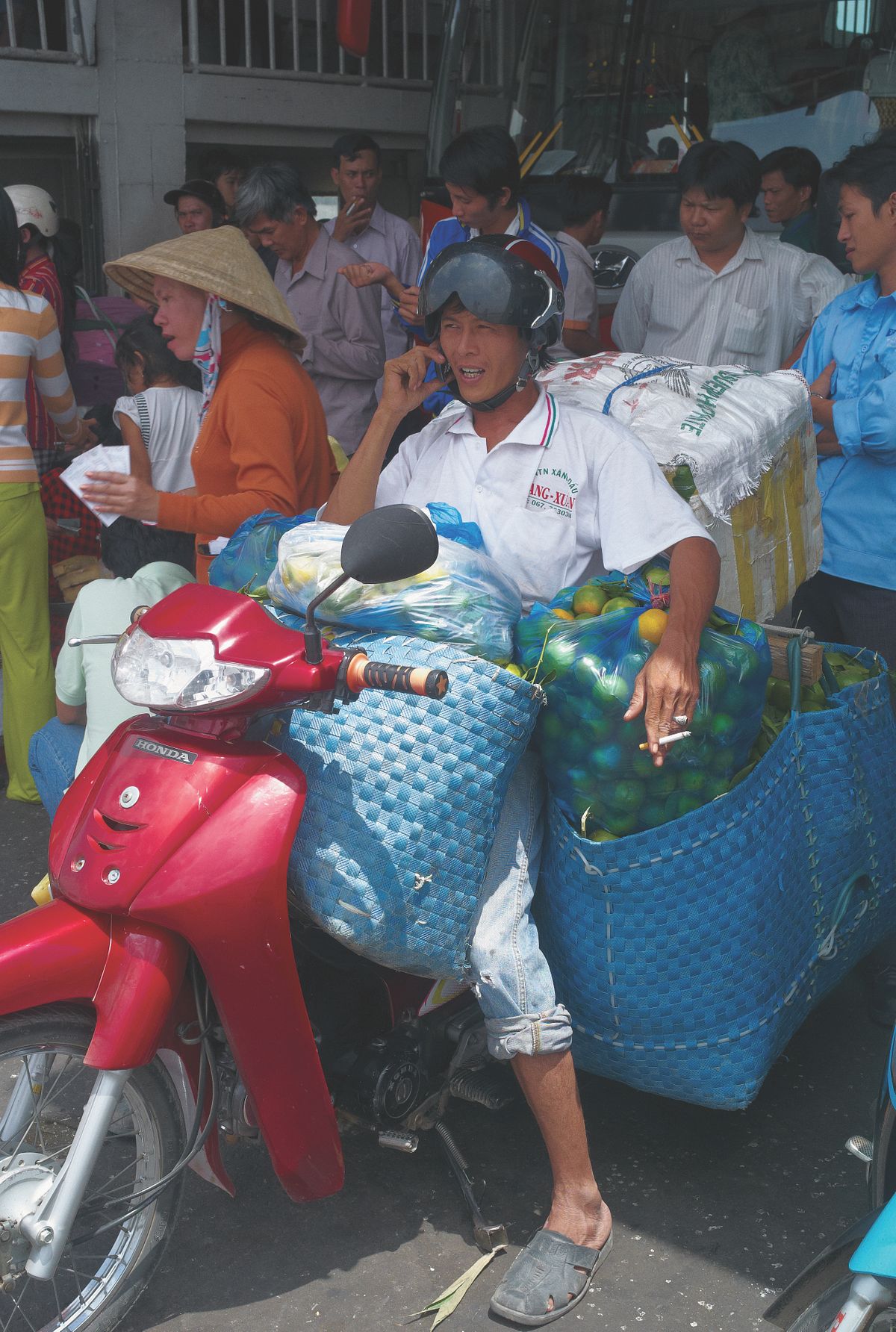 I boarded ferries built for mass transit with trucks and buses, as well as humble vessels fit only for a couple of passengers and a bike. All the journeys were different, all were memorable.
With Vietnam developing so rapidly, it is hard to predict the future of this region. The construction of new roads and bridges has made the Mekong Delta a lot more accessible, thus putting many boats out of business.
However, while the ferries still run I highly recommend you travel there yourself. Crossing is inexpensive and there is so much to discover.