A faux pas relating to the national anthem before a football match yesterday has angered millions of Vietnamese fans.
Last night, December 6, a group stage match between Laos and Vietnam as part of the AFF Suzuki Cup 2020 took place at Bishan Stadium in Singapore, reports Tuoi Tre. The game was aired live on both national television and YouTube.
When it came time to play the national anthems of the teams, online viewers quickly noticed that the stream's sound was muted and a disclaimer appeared in Vietnamese on the screen: "Due to issues relating to music copyrights, we have to mute the audio of the flag ceremony. After the ceremony, the audio will return, we seek your understanding."
The audio stream for television spectators, however, was not altered. Next Sports, a local sports media company, owns the rights to broadcast the tournament live on YouTube.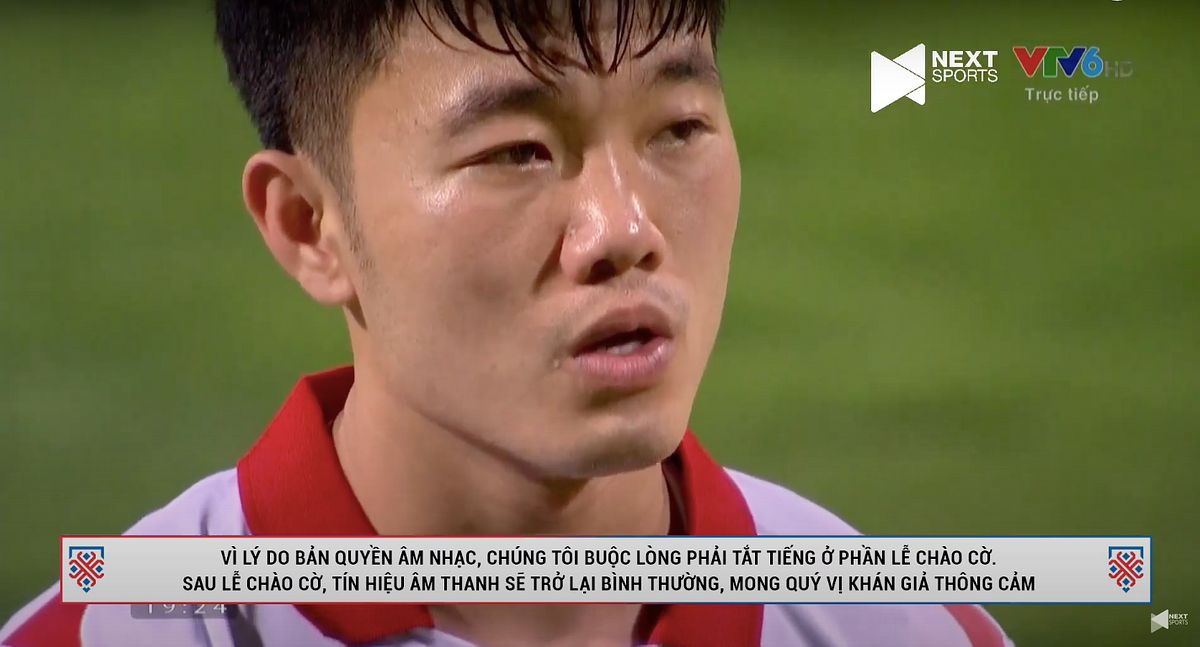 The copyright issue reportedly annoyed many Vietnamese football fans, who felt that it was inappropriate for any media entity to place claims on a national song, a supposedly public domain asset.
Lê Hoài Anh, secretary-general of the Vietnam Football Federation (VFF), has acknowledged the incident, though he said that such a hiccup has never occurred before. "We are investigating the process behind this," he explained. "Firstly, VFF will deal with it by sending a new recording of the Vietnamese national anthem to the organizers of the AFF Suzuki Cup 2020. This version has been used in many national ceremonies."
Vietnam's national anthem is 'Tiến Quân Ca' (Army Marching Song), composed by Văn Cao in 1944. Following his passing in 1995, Cao's family decided to gift the copyrights to the song to the Vietnamese government. The legal rights to the song are managed by the Ministry of Culture, Sports and Tourism.
This is not the first incident involving the national anthem and copyright issues. Last month, BH Media, a Hanoi-based media agency, ignited debate after many videos on YouTube featuring the anthem were taken down due to BH Media's copyright claim on the song. State broadcaster VTV first reported the scandal after two of its own clips featuring national funeral services were removed for copyright violations.